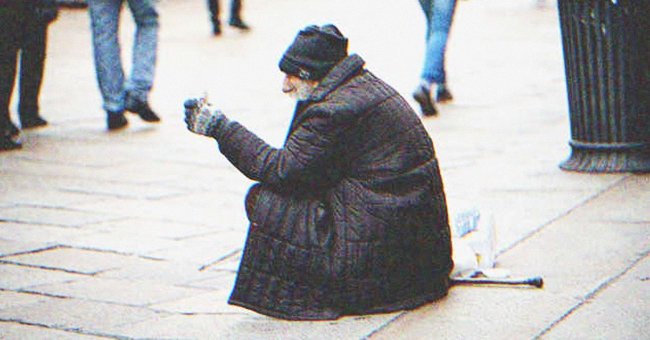 Shutterstock
Rich Woman Mocks Poor Old Man Who Begs for Alms Then Sees Him Taking Her Daughter – Story of the Day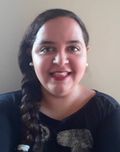 Anna had always been wealthy and often looked down on poor people, including a man who always begged for money in the corner of her neighborhood. One day, the man saved her daughter from a kidnapper, and when Sara was almost kidnapped again, they discovered the truth.
Anna lived in Franklin Park, an affluent neighborhood in Toledo, Ohio. She came from old money, the kind that never goes away, Her parents lived in Connecticut, but she wanted to be a little more independent, so she moved away from them for college.
After graduation, she settled in that neighborhood and started a lucrative career. Then she fell in love with Darryl. He got her pregnant and was not ready for the commitment, so he split as soon as she told him about the baby.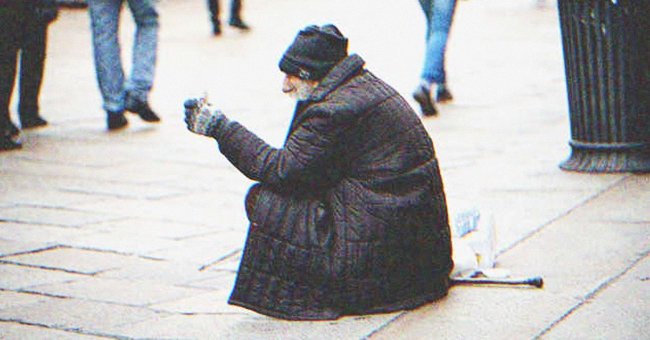 Anna sneered at an old man begging for money near her neighborhood. | Source: Shutterstock
Anna was heartbroken but didn't want to wallow over Darryl for long. She had more important matters at hand. That's ok. I can do it on my own, she told herself as she rubbed her belly. Months later, she gave birth to Sara, the light of her life.
Her love life might have been a disaster, but Sara was worth all the heartbreak. She worked and raised her daughter in one of the best neighborhoods in the world.
One day, Anna noticed an older man begging for money just around the corner of the suburban lots. "Excuse me. What are you doing here? You can't be here. This is a private community," Anna sneered at the old man dressed in simple clothing.
"Ma'am, this is technically the commercial part, and it's public property, so I'm allowed to be here," the old man answered.
"I'll pay you to leave," Anna insisted.
"No, ma'am. It's my job to be here. I'm asking for donations for HelpHall. It's a charity that helps low-income families," the man explained.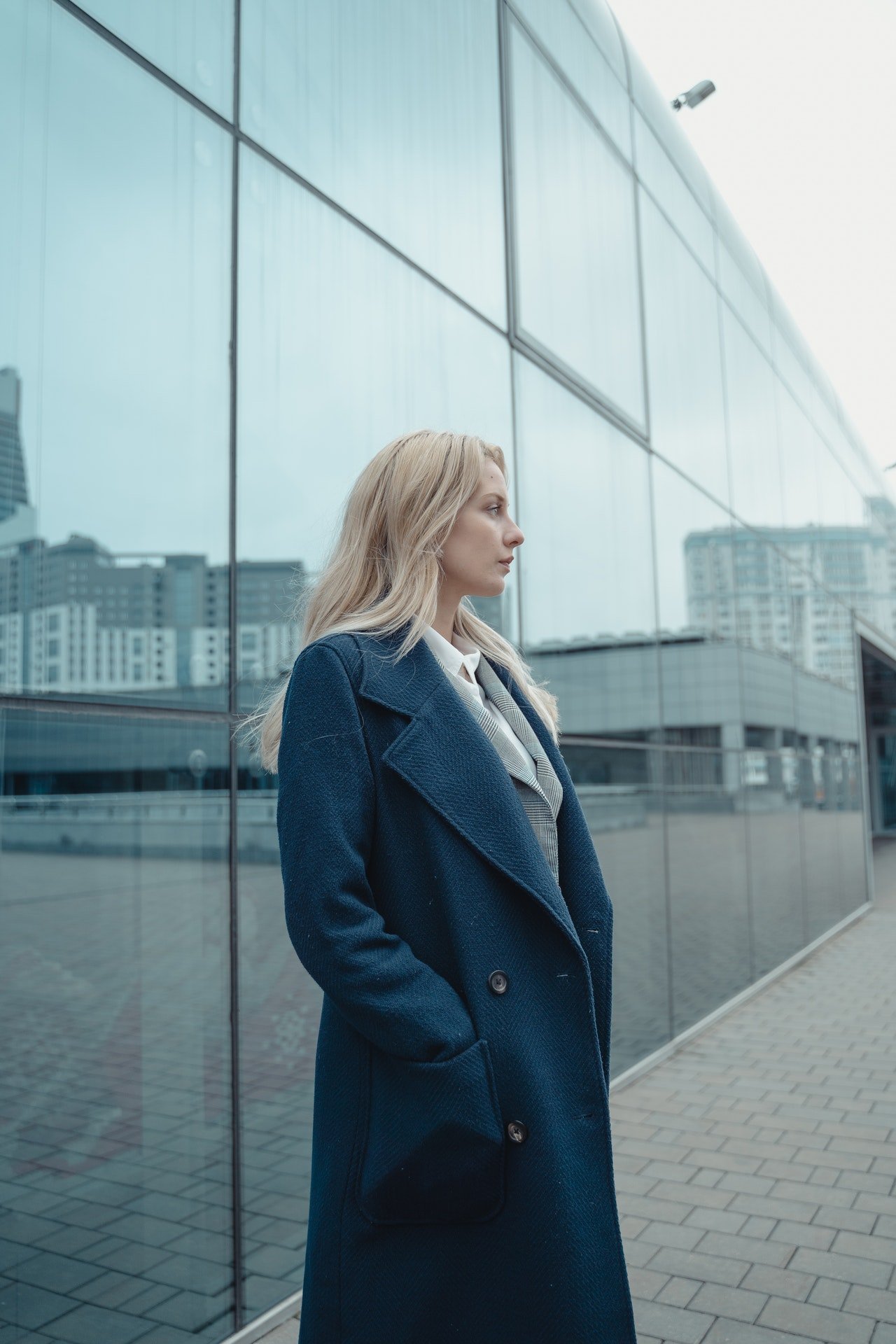 Anna did not like that someone was begging so near her home. | Source: Pexels
"Really? Do they just ask for donations like this? On the street?" Anna asked, pouting her lips.
"Yes, ma'am. Any help is appreciated."
"Well, whatever," Anna said and turned away without donating. She still didn't believe the man and decided to investigate the matter with the H.O.A. further. The association president told her there was nothing they could do.
Anna didn't want to donate to the man and complained that their property values were going down with his presence. Every time she passed near the old man, she sneered, and one time, she even kicked his donation box "accidentally."
But after a few weeks, she mostly ignored him, especially because she was distracted by Sara. The little girl had turned seven that year and started to ask questions about her father. Anna tried to explain that she didn't have a father.
"But everyone at school has a father. How come I don't?" Sara asked, confused.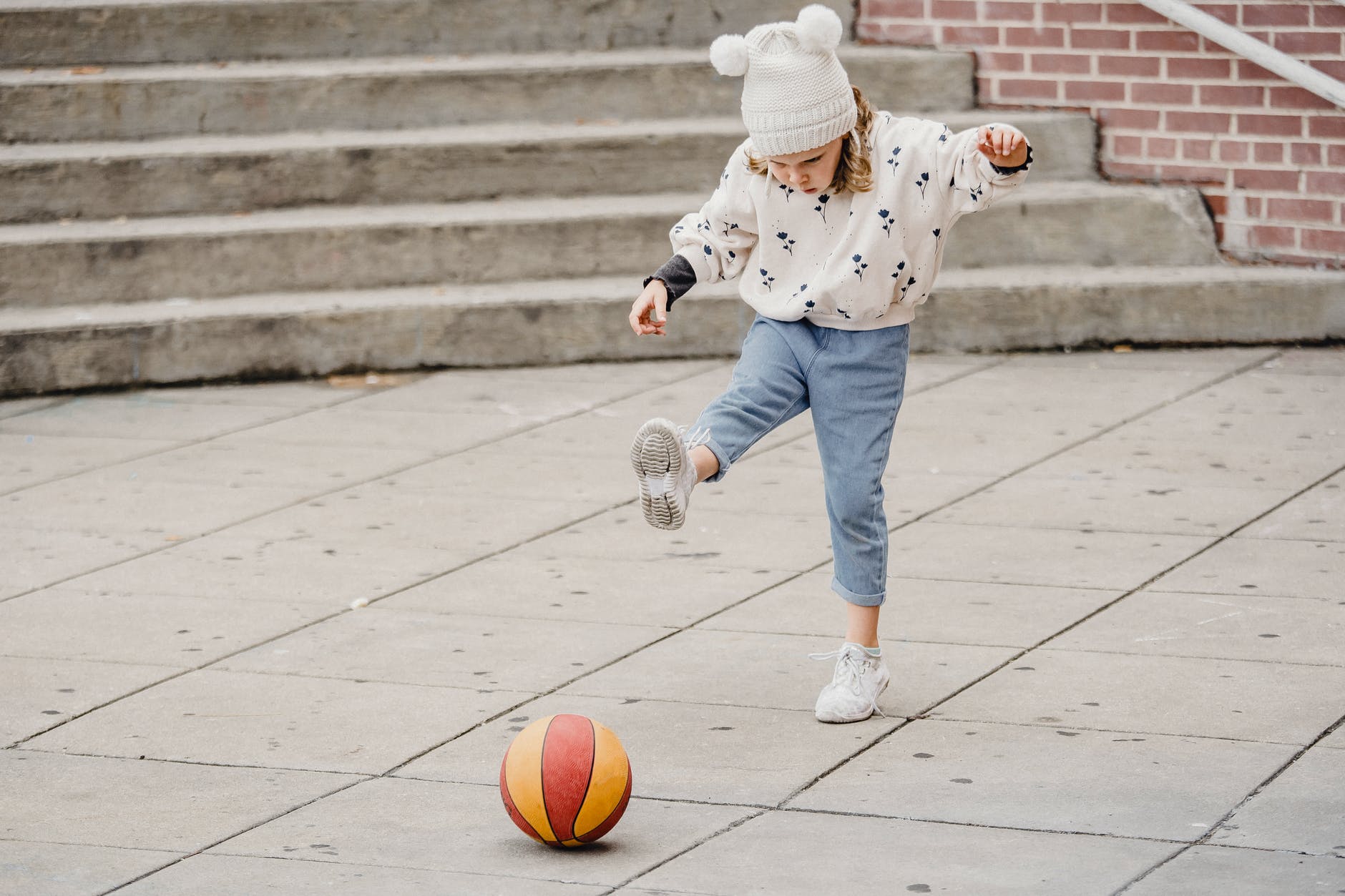 Sara went out to play, then Anna saw the older man taking her. | Source: Pexels
"I'm sorry. But it's just me. You only have a mother, and that's it," Anna replied, exasperated. Sara let the subject go and went out to play in the front yard. But a few minutes later, Anna looked out the window and saw the older man holding her daughter's hand.
"WHAT ARE YOU DOING WITH MY CHILD? WHERE ARE YOU TAKING HER? LET GO OF HER IMMEDIATELY!" Anna yelled as she ran out of her house and caught up with them. She pulled Sara away from the man, who held his hands up in a pleading gesture.
"Ma'am, calm down. Let me explain the situation," he began.
"What situation?! That you're a pervert touching my daughter?!" she continued angrily.
"Mom, listen to the man!" Sara begged. Anna calmed down because her daughter was not in distress. Finally, the older man spoke.
"Ma'am, I was walking by your house because I had to cross to reach the other bus stop when I saw a strange man watching your daughter. I've been here for a while and know most of the people who live in the area. That man does NOT live here," the old man started.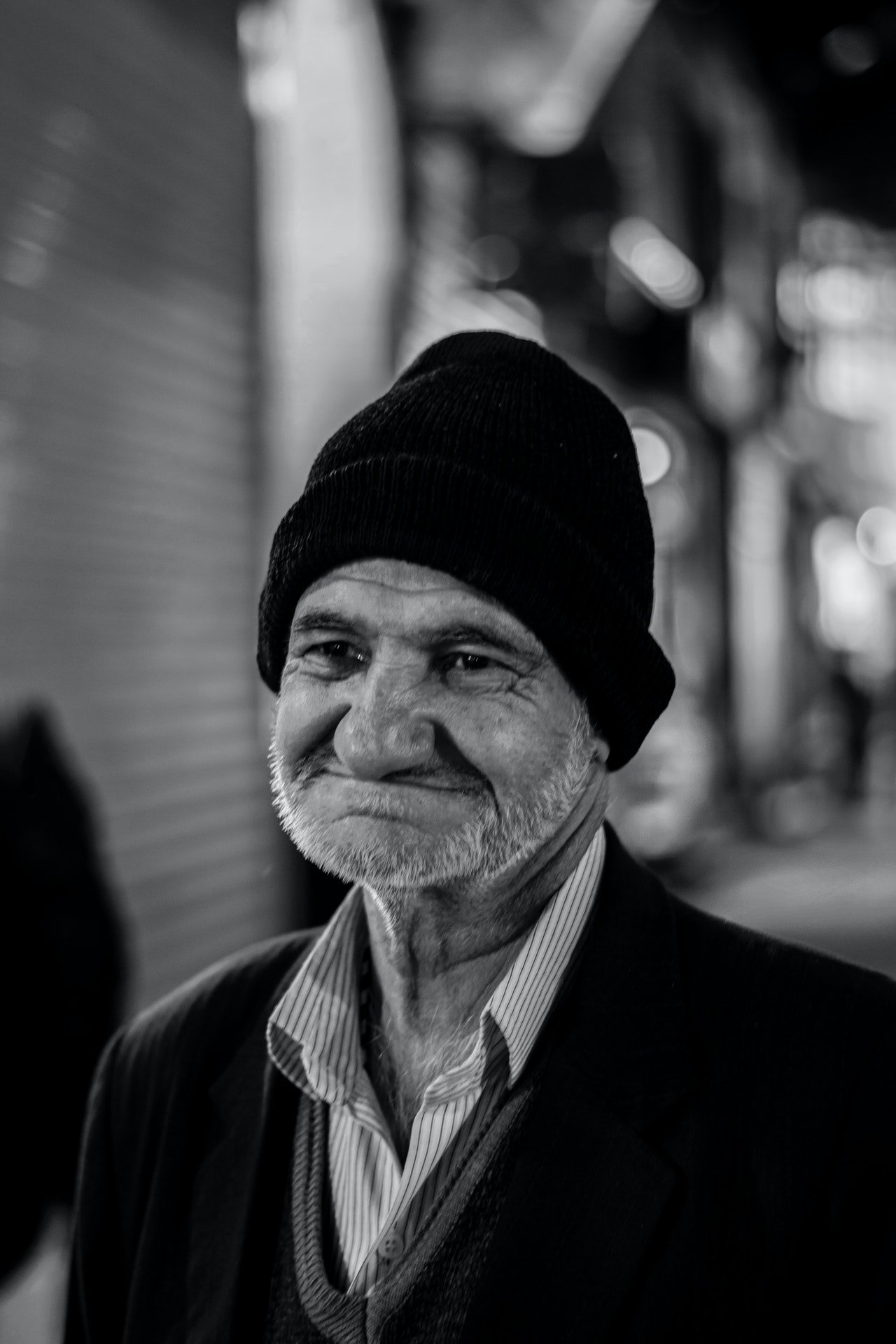 Mr. Stevens told her about his life and the charity he worked for. | Source: Pexels
"Oh my god," Anna gasped. "Honey, is that true?"
"Yes, Mommy. The man called me, and he looked really scary," Sara added.
"So I started talking to your little girl and was going to take her to your front door when you ran out," the old man continued. "But I also noticed that the man got in his car as soon as you came out. Didn't you see him?
"No… I was too busy… I'm so sorry! Please, forgive me," Anna muttered, embarrassed. "Please, come in. Let me offer you some tea." The older man accepted the offer.
As they were sipping tea, Anna asked him about his life and the charity he was working for. She learned that his name was Morgan Stevens, and he was a humble man who wanted to help other people. After hearing his story, Anna apologized for the way she treated him. Mr. Stevens accepted the apology and left, wishing them well.
That night, Anna donated a significant amount of money to the charity using their website. But she never imagined that the older man would be saving her daughter again.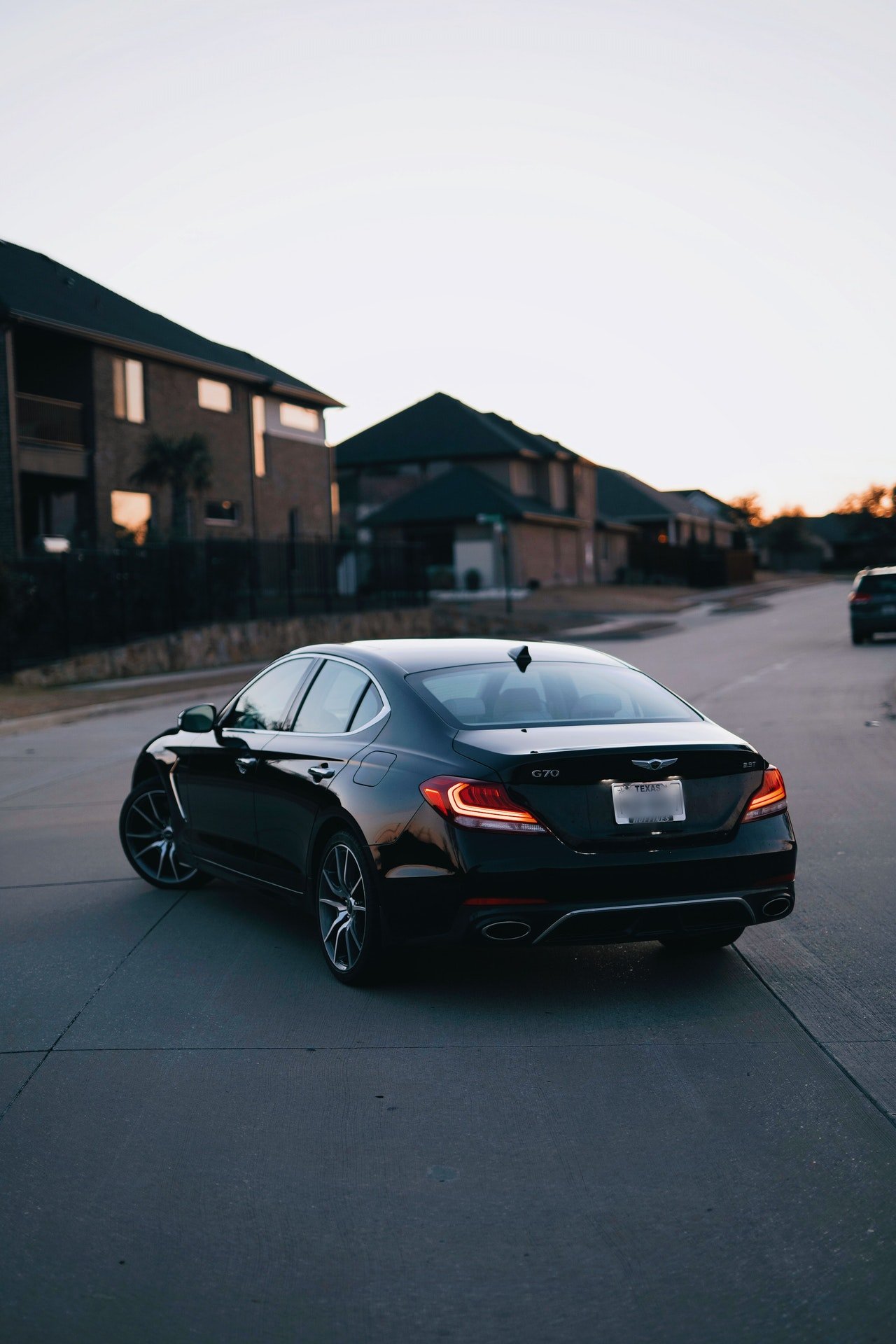 The stranger tried to get Sara into his black car, but Mr. Stevens stopped him. | Source: Pexels
Two days later, Anna heard yelling while she was in the kitchen. "GET AWAY FROM THAT LITTLE GIRL RIGHT NOW!" cried Mr. Stevens.
"This is none of your business, old man! I'm taking this girl," the strange man screamed back as he pulled on Sara's arm and tried to get her into his black car. But Mr. Stevens was holding her steady.
"I'M CALLING THE POLICE RIGHT NOW!" Anna shouted as she exited her house with her phone in her ear.
The strange man looked up. "Anna, don't! Please," he begged her. Anna's eyes widened as she recognized the voice. Then she got a closer look at the man.
"I can't believe it," she breathed. "Mr. Stevens, can you take my daughter in the house for a few moments, please?"
"Yes, ma'am. Do you want me to call the police too?" Mr. Stevens asked, looking at the man with disdain.
"No, I'll handle this," Anna responded coldly. She didn't take her eyes off the man while Mr. Stevens and Sara went inside.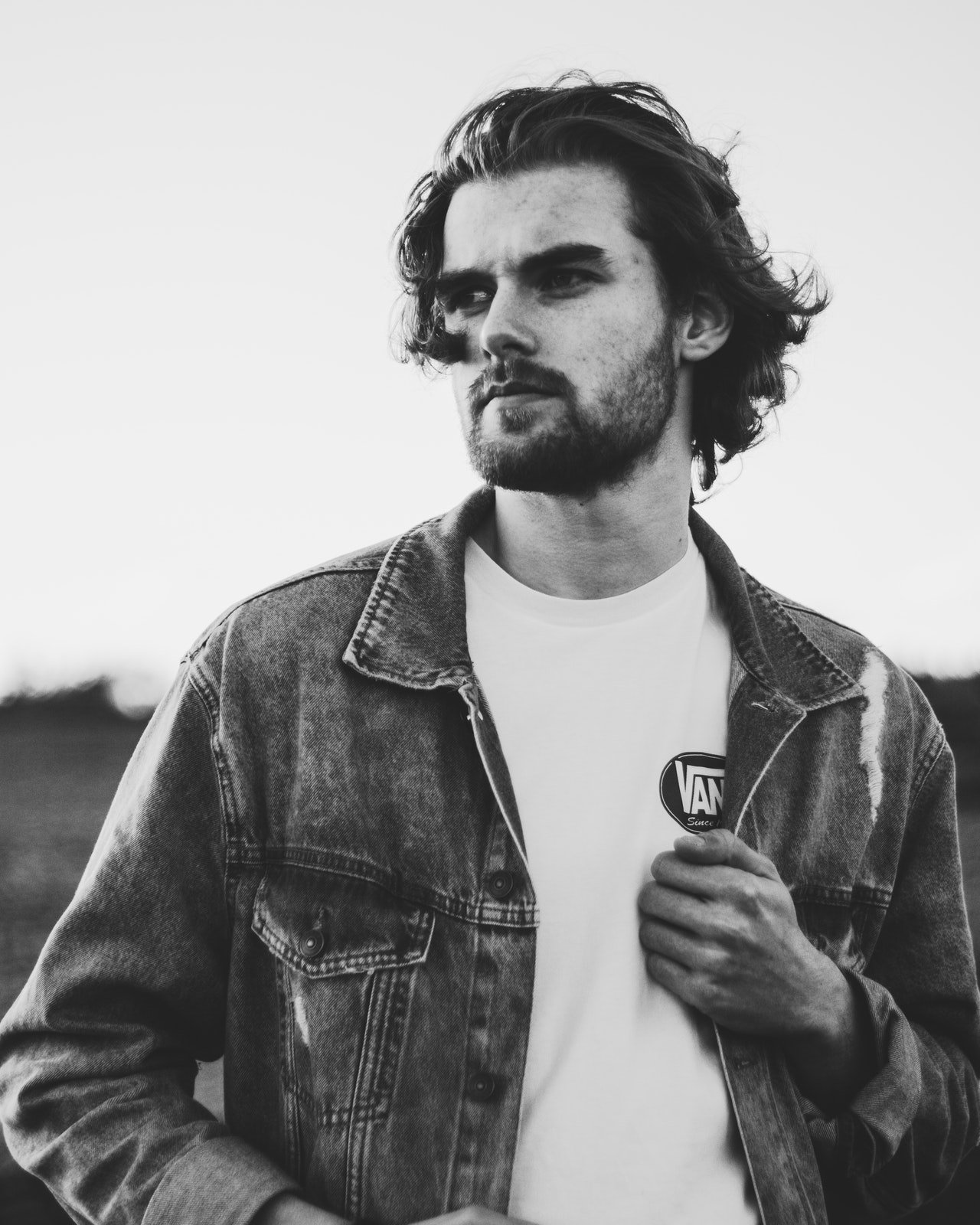 Darryl got angry and explained his reason. | Source: Pexels
"What were you thinking, Darryl?" Anna hissed to prevent Sara from hearing anything.
"Anna, please. I just wanted to see my kid, but I didn't know how to approach her," Darryl answered.
"So you thought the best solution was to kidnap her?" Anna asked sarcastically. "Get out of here, NOW! The H.O.A. gave me the footage of you lurking around the area. If anyone sees you nearby, I'll press charges!"
"You wouldn't dare! I have rights! She's my daughter!" Darryl snapped.
"You gave up your rights as soon as you ran off. She's not your daughter, she's mine! And I know you don't have the money to fight me in court because you're still a loser! GET AWAY FROM US, AND DON'T COME BACK!"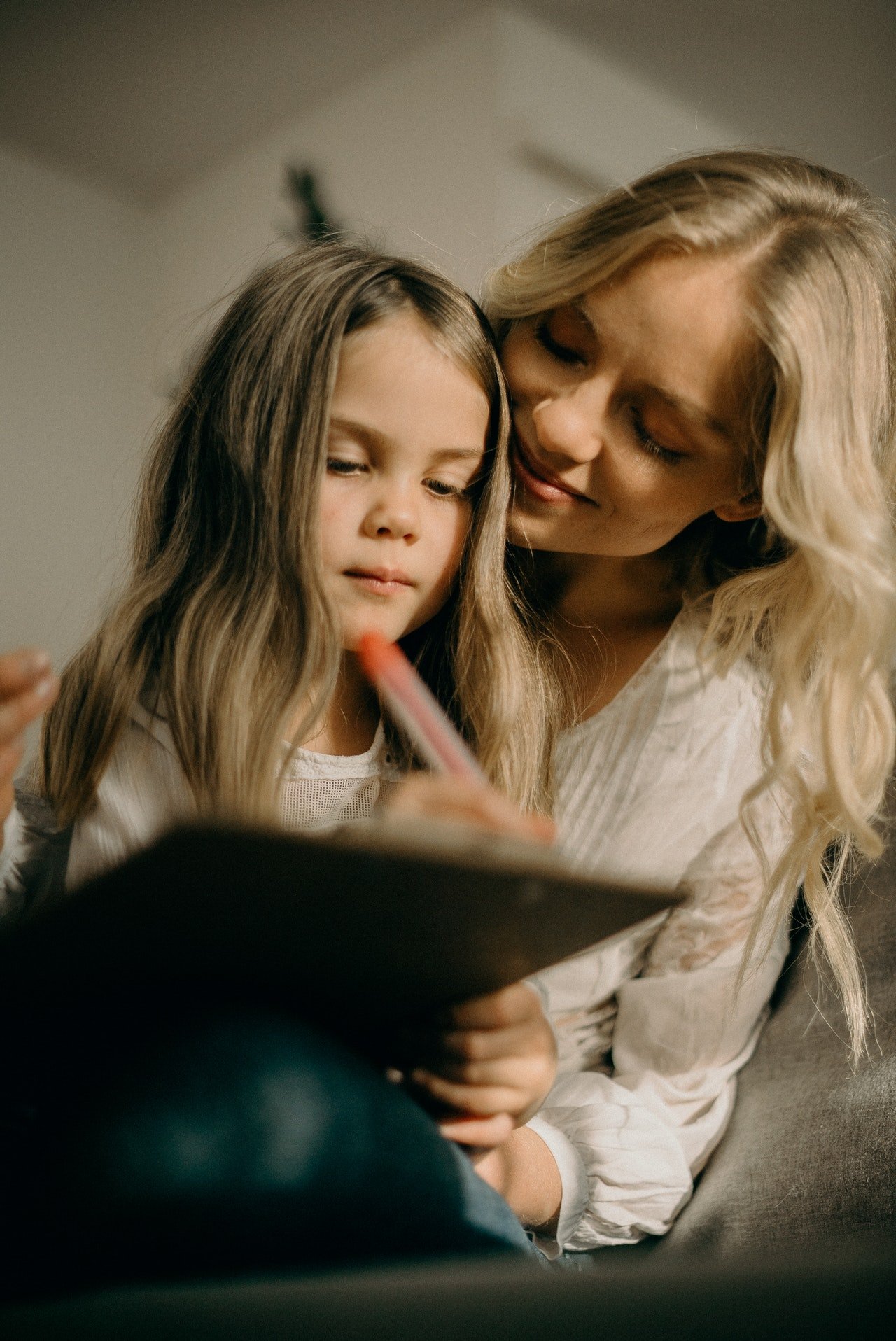 They never saw him again, and Sara was safe. | Source: Pexels
Darryl growled, got in his car, and left. They never saw him again. Meanwhile, Mr. Stevens became a permanent fixture in their lives. Anna invited him for dinner every night after his shift and became actively involved in HelpHall.
What can we learn from this story?
Don't judge people by their economic status. Anna treated Mr. Stevens horribly, not knowing he would be her family's savior.
Keep a closer watch on your kids. It's best to keep a closer eye on your kids, no matter how safe you think your neighborhood is.
Share this story with your friends. It might brighten their day and inspire them.
If you enjoyed this story, you might like this one about a woman who was too busy to help her father come to her house and almost lost him.
This account is inspired by our reader's story and written by a professional writer. Any resemblance to actual names or locations is purely coincidental. All images are for illustration purposes only. Share your story with us; maybe it will change someone's life. If you would like to share your story, please send it to info@amomama.com.
Please fill in your e-mail so we can share with you our top stories!