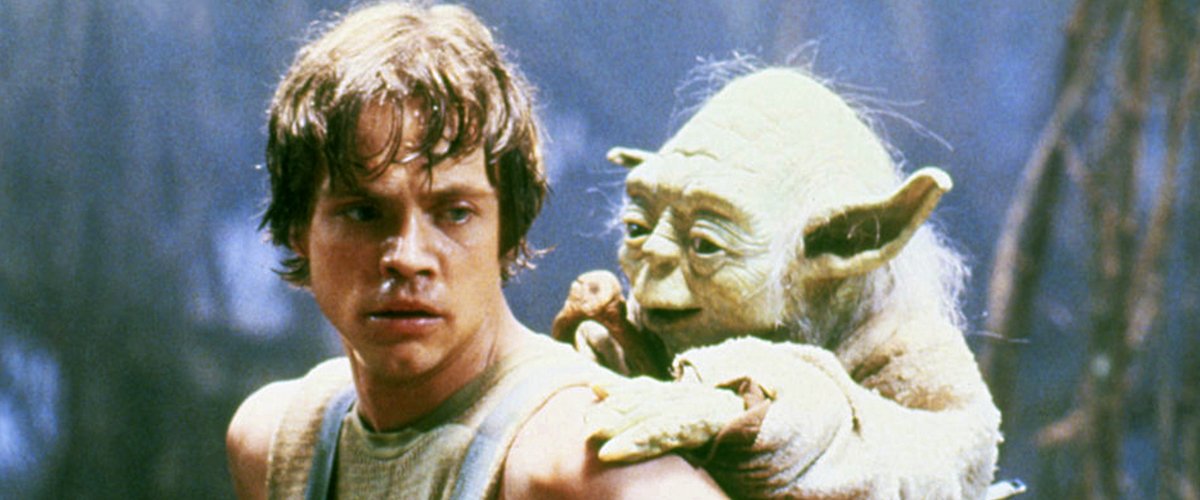 Getty Images
Mark Hamill Once Left His Future Wife to 'Taste' Fame and Date Showgirls While She 'Kept Busy'
"Star Wars" Actor Mark Hamill and his beautiful wife Marilou York have an endearing love story. However, their story is far from being a Hollywood tale because of how and when they met.
Mark Hamill is a TV star, but his spouse Marilou York is not. The couple met at a dental office where York worked as a dental hygienist in Westwood, Los Angeles at the time. He described their first meeting saying:
"She came into the waiting room in jeans, white coat, breasts like melons, looking like a Vargas painting. I said, 'They let you dress like that at work? She said, 'Yeah. Next.'"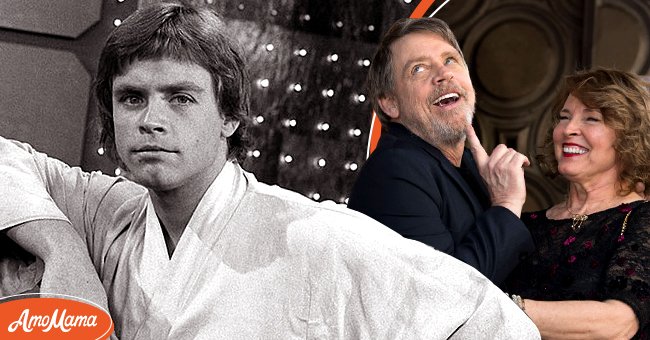 Pictured: From the left: An undated image of Bob Hope and Mark Hamill on "The Bob Hope Christmas Special." Mark Hamill and his wife, Marilou York, attend the ceremony honoring Hamill with a star on the Hollywood Walk of Fame on March 8, 2018, in Hollywood, California (right) | Photo: Getty Images
THEIR LOVE STORY
After that, they went out on a date, and Hamill shared he took her to Annie Hall to see if she had a sense of humor. He also revealed that he dropped women he thought did not have one.
Soon after, the pair went to see an early "Star Wars" screening. Hamill recalled one scene where there was a close-up of a minor character who curled his lips back from his teeth. He added:
"She leaned over to me and whispered, 'Bad caps.'"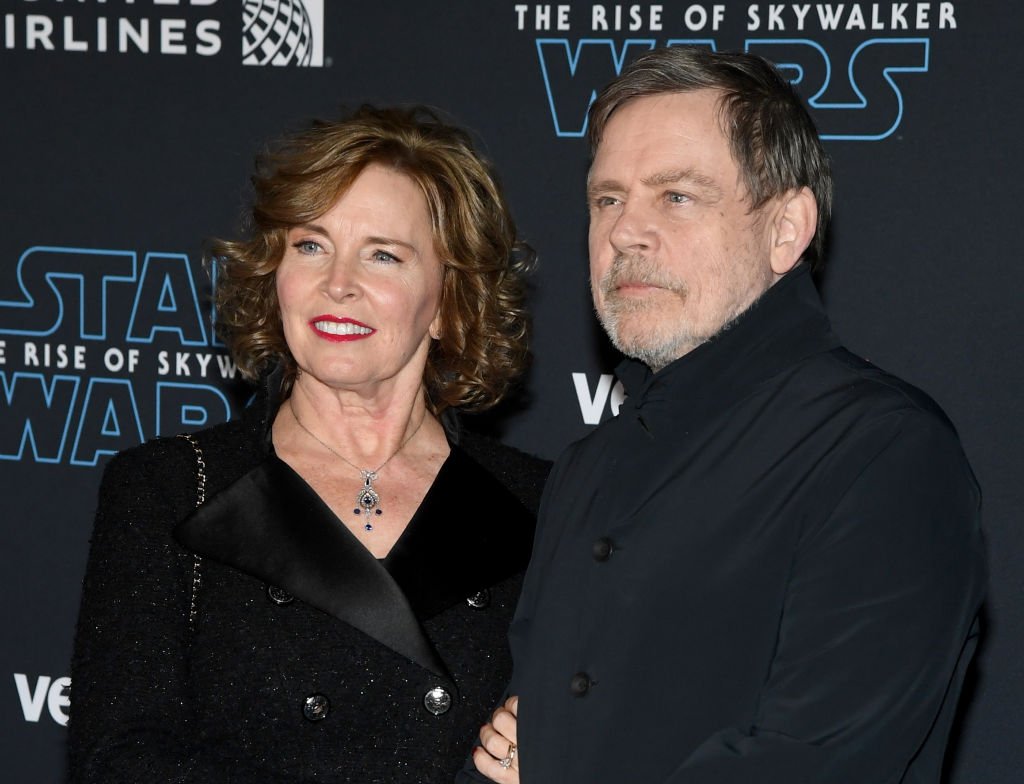 Marilou Hamill and her husband, actor Mark Hamill, attend the premiere of Disney's "Star Wars: The Rise of Skywalker" on December 16, 2019 in Hollywood, California | Photo: Getty Images
According to People, it was love at first laugh for York and Hamill. However, their romance did not blossom at that time because when "Star Wars" took off, they broke up. The voice actor explained:
"I had to taste groupies and fame. I went to Las Vegas to date 38-year-old showgirls. I wanted to scale all these women."
Even so, Hamill said it was fun for about the first 10 minutes, but eventually, he realized that he wanted something to hold on to – and a family.
York also remembered a change in Hamill during that period and said she kept herself busy running her life. Still, she had him in her thoughts because she believed she was good for him and hoped they would get back together.
At the time, Hamill also realized a few things about himself while he dated "General Hospital" co-star Anne Wyndham in the 1970s.
Their relationship was rocky because of work. In an interview with the Australian Daily Telegraph, Hamill revealed they avoided competing.
"You become competitive in a way, which is crazy, because I'm not going to take parts away from her, and vice versa," he said while adding:
"But I thought, 'Well, she's not the one, because I do want to have a family, and I'm not going to ask her to give up a career to raise the kids.'"
BEING RECONCILED
The now-70-year-old told himself that he would eventually find the right partner. Luckily, the actor revealed he finally did find the one, referring to York.
He and York reconciled and tied the knot on December 17, 1978, in an intimate ceremony. The wedding was held in their Malibu home's backyard.
Hamill was 26 years old at the time, and his lovely spouse was 23. During that period, his agent Nancy Hutson revealed the newlyweds did not have time for a honeymoon because Hamill was working on the "Star Wars" sequel.
THEIR KIDS
The duo had three kids within their union, two sons and a daughter. They welcomed their first child Nathan in 1979, their second born Griffin in 1983, and Chelsea, their youngest, in 1988.
Career-wise 42-year-old Nathan is an artist and illustrator and his brother Griffin, 38, is also an artist and a martial arts teacher. He is also the Operations Manager at MuDo Integrated Martial Art in Santa Monica, California.
He is an instructor for all junior classes and ensures he gets to know all his students' parents. In 2020, Griffin earned his Green Belt and was named Student of the Year, and in January, he received his Black Belt.
Their sister Chelsea works with their parents' company called Amazing Invisible Inc. in the public relations department. Their mother serves as the company's CFO, according to their LinkedIn accounts.
York's page also notes that she studied at Parkland College in Champaign, Illinois, from 1973 to 1975. Moreover, her children have also played minor cameo roles as resistance soldiers in "Star Wars: The Last Jedi."
HAMILL'S ROLE
Their father plays the legendary Luke Skywalker in the movie franchise. Heavy.com reported the California native was at the "Star Wars" Celebration Orlando to mark the 40th anniversary of the franchise.
In 2015, Hamill also made a comeback when he briefly appeared in "The Force Awakens." Despite the small part, he got back into shape for his role.
He committed himself to work out and went on a strict diet, and lost around 40 pounds. The father of three joked about how happy his wife was about the change.
BEING GRATEFUL
At the time, Hamill told the Daily Telegraph that not only was he getting back into shape, but he was getting out of the house a lot more. Apart from joking about York, he also takes time to gush over her.
The "Invincible" star shared that his wife makes the ordinary seem extraordinary and thanked her for being his everything in a tweet posted in February.
According to Town & Country, a fan asked Hamill his secret to a successful marriage in an ask me Anything session on Reddit.
SECRET TO A SUCCESSFUL MARRIAGE
He responded by saying he was fortunate to have found the right person. Hamill added that if one is lucky enough to find their soulmate, they must keep their fingers crossed.
Notably, he said a short manual would state that an individual should not cheat in a relationship while highlighting infidelity as the main reason people break up. He also shared that couples should work on their issues when they reach tough times.
Hamill also noted that having kids helps because, in that sense, the two parties try to find ways to make everyone happy. He and York have been married for over four decades.
Please fill in your e-mail so we can share with you our top stories!