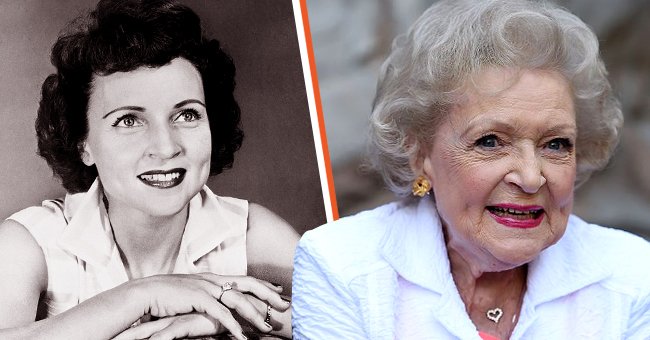 Getty Images
Betty White Had No Regrets about Breaking up Her Marriage Because of Her Husband's Desires
Betty White lived to be almost 100 years old and had a colorful Hollywood career that spanned eight decades. Her life behind the scenes was no less hectic, having two failed marriages before finding the right man.
After starring in his television shows such as "The Mary Tyler Moore Show" and "The Golden Girls, " Betty White became a household name. For over 80 years, she dedicated her life to building her career in the entertainment industry until becoming a Hollywood icon.
Although she had a successful career, her life behind the scenes was not always a bed of roses. She endured two failed marriages before finding the man who would love and support her unconditionally. Unfortunately, her best relationship lasted less than two decades after her husband died.
WHITE'S COLORFUL CAREER
Born on January 17, 1922, White became a comedian, author, animal rights advocate, and beloved wife. She was only eight years old when she pursued an acting career and made her radio programming debut in 1930.
From the radio, White moved on-screen as a panelist of game shows such as "Match Fame," "The Hollywood Squares," "Password," "The $25,000 Pyramid," and "To Tell the Truth." She was also the first-ever woman to win a Daytime Emmy Award for Outstanding Game Show Host for "Just Men!"
White left a legacy in the industry as a pioneer of early television as one of the first women to take control behind the camera and produce a sitcom following "Life with Elizabeth." In 1995, she was named honorary Mayor of Hollywood for her achievements.
Her glory, however, did not stop there. She continued to appear in both television and movies, gaining a worldwide fan base. Some of her most known characters are from "The Tyler Moore Show," "The Golden Girls," and "Hot in Cleveland."
White's other appearances on television include "The Bold and the Beautiful," "Boston Legal," "The Carol Burnett Show," and "Saturday Night Live." With her time spent in the industry, White is second to none in terms of longevity in the television industry and rightfully earned a Guinness World Record in 2018.
She is also the proud recipient of eight Emmy Awards, three American Comedy Awards, three Screen Actors Guild Awards, and a Grammy Award. White has a star on the Hollywood Walk of Fame and was inducted into the Television Hall of Fame in 1985.
WHITE'S FAILED MARRIAGES
Behind the scenes, White became a wife three times. In 1945, she married World War pilot Dick Barker, who she was engaged to throughout the war. After their wedding, the couple lived in Barker's Ohio chicken farm, taking White away from her Hollywood dreams.
Initially, they were going to relocate up the coast from Los Angeles. However, Barker changed the plans on his own and made them move to Ohio. In addition to living on a farm, White revealed she and Barker lived with his parents, who would send her out to kill a chicken and bring it in for dinner. As an animal rights activist, she refused.
White knew she could not cope living on the farm and throwing away her career, so she decided to leave and file for a divorce. Not long after, the actress met Hollywood agent Lane Allen and tied the knot in 1947. To her surprise, he asked the same from her – to leave her career and become a housewife.
"The Proposal" star knew it wasn't the kind of life she wanted, so after two years, she filed for divorce. White never hid her past experiences from the public, even calling her first two unions "bad marriages." She did not think they were good mistakes as they only brought trauma to her life.
Aside from her contribution to the entertainment industry, White left a mark through organizations that supported her passion for animal advocacy.
She said the pain of her first two divorces made her feel like a failure. White explained that she tends to take everything as her fault and kept kicking herself for agreeing to marry Barker and Allen.
MEETING THE ONE
After focusing on her career, love came knocking on White's door yet again through Allen Ludden. White refused Ludden's proposals for a year until one Easter when he sent her a stuffed bunny with diamond earrings.
When Ludden called White late that night, she said "Yes" instead of "hello" upon answering. In 1963, White walked down the aisle for the third time and married the "Password" host. She also became the stepmom to his children from a previous marriage.
During that marriage, the Hollywood legend found happiness and contentment in a relationship. As she described him, Ludden was an intellectually wonderful man who was romantic and knew how to court a lady. Being in the same industry, he supported White's career and held her hand through all the ups
A SINGLE WOMAN
Sadly, their time together was cut short when Ludden was diagnosed with terminal stomach cancer. On June 8, 1981, he died at 63, three days before their 18th anniversary. White never considered marrying anyone else, stating that she already had the best and needed the rest.
Her only regret was rejecting his proposal twice and wasting what could have been time making happy memories. However, she also understands that the love of one's life does not come along in every life and is very grateful she found Ludden.
According to White's close friend and agent, Jeff Witjas, White never feared death because she knew it would bring her to Ludden. "She believed she would be with him again," he said.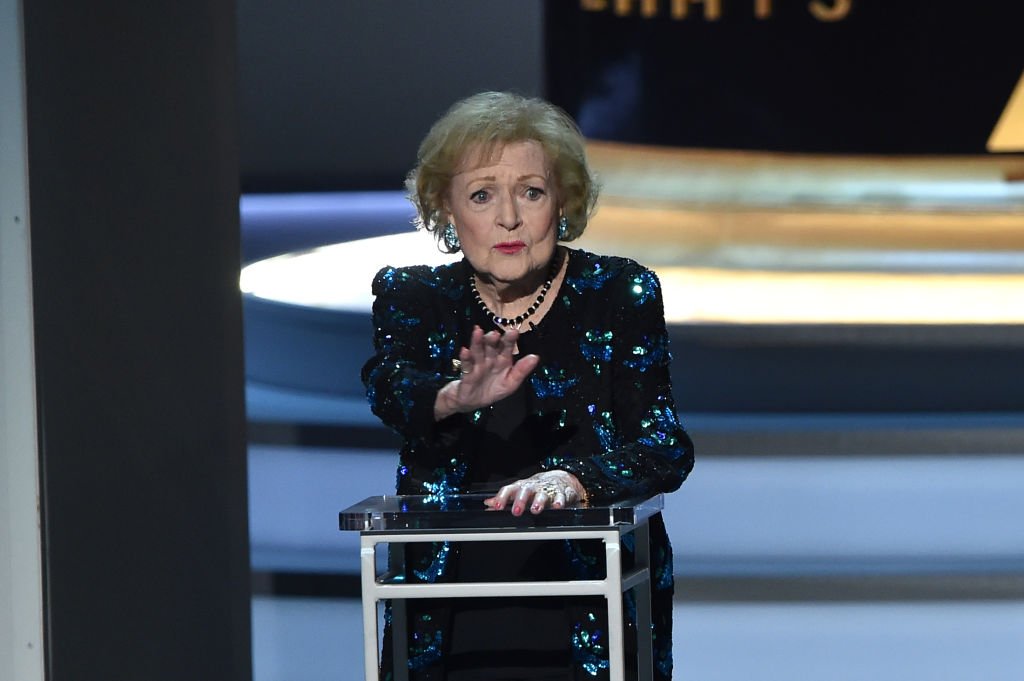 Betty White speaks onstage during the 70th Emmy Awards at the Microsoft Theatre in Los Angeles, California on September 17, 2018. | Photo: Getty Images
WHITE'S PASSING
On December 31, 2022, White peacefully died in her sleep. Her death was due to a cerebrovascular accident, commonly known as stroke. Witjas confirmed:
"Betty passed in her sleep peacefully without pain. To me, this is the most important thing and brings me comfort as her dear friend. Anything else is private to Betty."
He also confirmed that White's death was not related to her getting a booster shot three days before. "She died of natural causes. Her death should not be politicized – that is not the life she lived," he added. "Betty lived a great life, and she lived a life that she chose. She was happy."
The beloved actress was preparing for her 100th birthday in January during her tragic passing. According to her wish, she will have a private funeral as she was not the type of person who wanted others to make a fuss over.
Witjas shared that those who wish to do something in her honor can support some of her most loved charities, including The Los Angeles Zoo, Monterey Bay Aquarium, Actors and Animals for Others, Tree People, Guide Dogs For the Blind, Wildlife Learning Center, and The Aquarium of the Pacific.
Aside from her contribution to the entertainment industry, White left a mark through organizations that supported her passion for animal advocacy. She worked with the Greater Los Angeles Zoo Association for more than 50 years and became a Board of Trustees member in 1974.
Please fill in your e-mail so we can share with you our top stories!