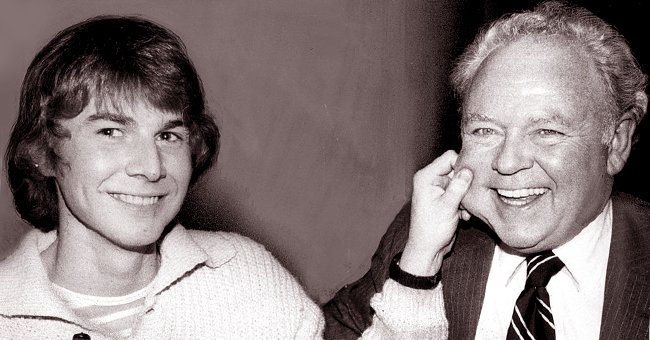 Getty Images
Carroll O'Connor Crusaded against a Substance Supplier to Prove the Man's Guilt in His Son's Passing

Losing a child is one of life's most devastating experiences, even if you have social status and fame. And for the acclaimed Actor Carroll O'Connor, losing his son became a life-changing moment.
While death is inevitable, nothing truly prepares one for the pain of losing a loved one. It is especially harrowing when the said loved ones choose to take their own lives, as was the case for Carroll O'Connor's son.
1995 dawned as any other year, and for O'Connor, it was just another cycle to continue making his hit films and win awards while at it. What followed, however, were months of agonizing over the loss of his son, Hugh.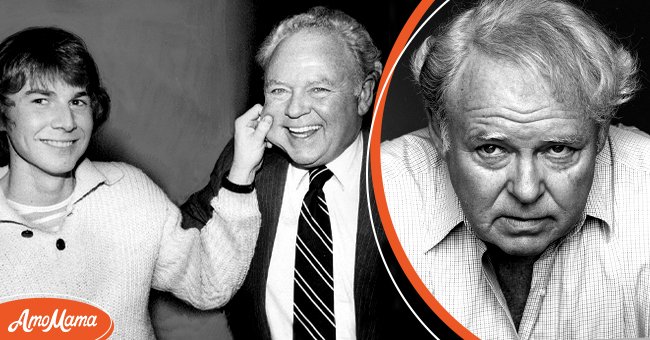 Left: Carroll O'Connor laughs as his son Hugh squeezes his cheek. Right: American actor Carroll O'Connor (1924 - 2001), New York, New York, July 1983. | Source: Getty Images
Hugh was Italian-born, adopted by Carroll and Nancy O'Connor when he was only days old. Growing up with an actor father probably pushed his career towards becoming an actor himself.
He featured in the 1984 film "Brass" as James Flynn and Lonnie Jamison on "In The Heat Of The Night." At only 16 years old, Hugh was diagnosed with Hodgkin's lymphoma, but he was free of cancer after undergoing chemotherapy.
However, his chemotherapy and surgeries left him with pain that required constant use of painkillers. Unfortunately, this dependence on pain medicine would lead him to a years-long battle with addiction.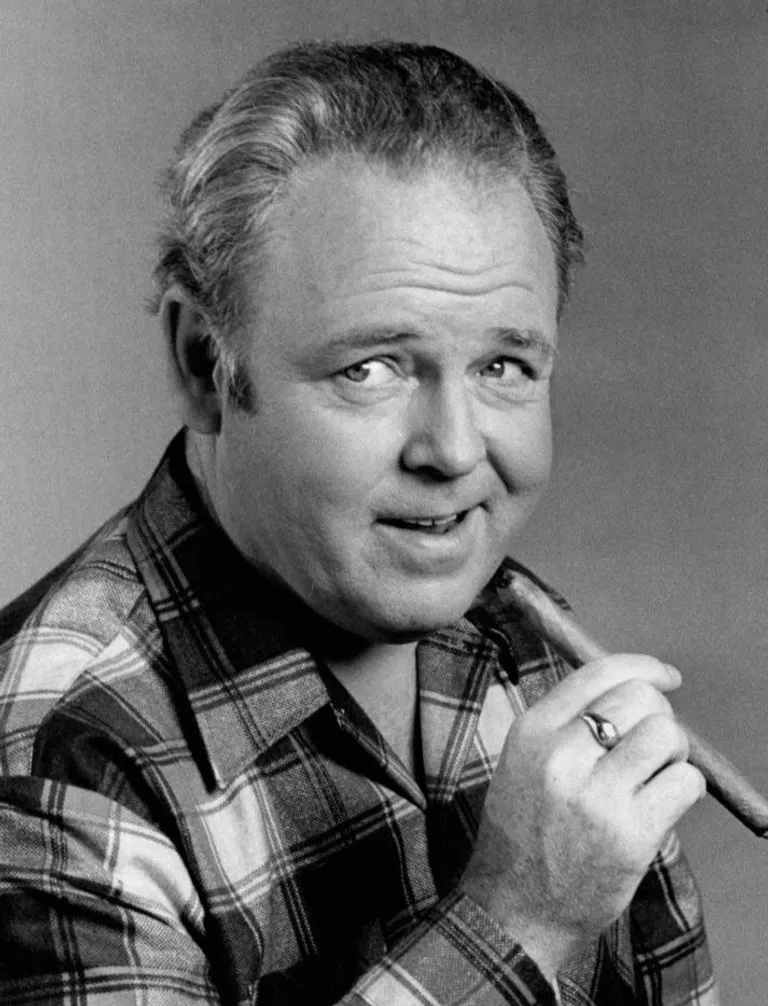 Carroll O'Connor as Archie Bunker from the television program All In the Family | Photo: Getty Images
He sought help numerous times at rehabilitation centers, but he never made a full recovery nor conquered his dependency on hard drugs.
O'Connor, however, advised the struggling songwriter to tread carefully moving forward, pay taxes, and find an honest job.
In 1992, he married the "In The Heat Of The Night" wardrobe assistant, Angela Clayton, and together, they had a son, Sean Carroll O'Connor.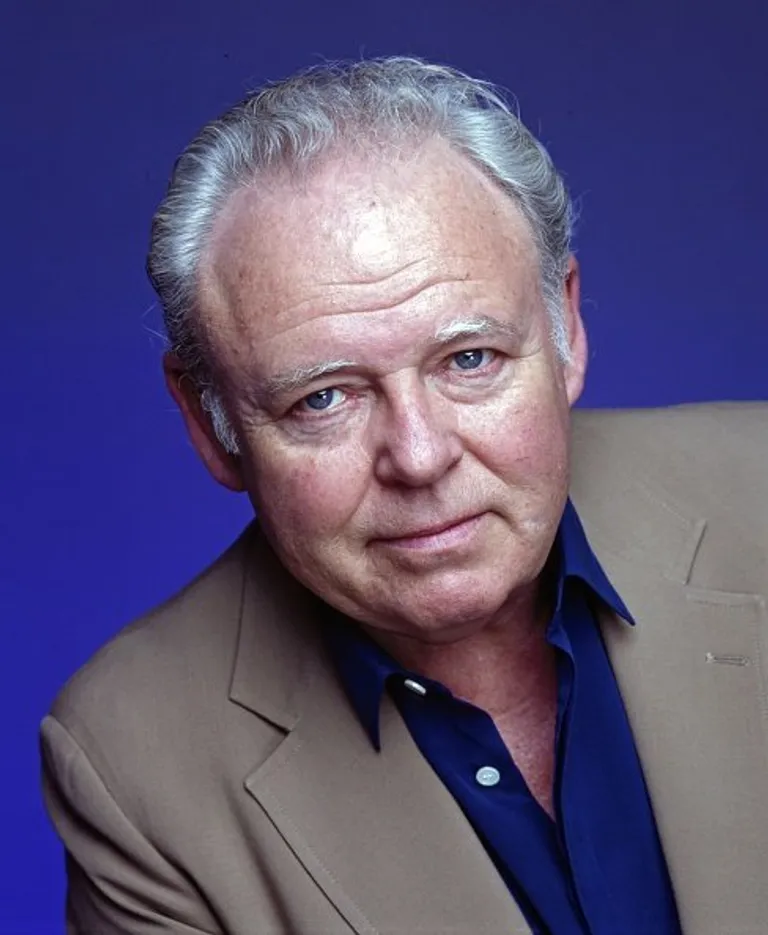 Carroll O'Connor in 1982 | Photo: Getty Images
His struggle with addiction became a force so strong he could no longer deal. In March 1995, he called his father to tell him that he wanted to take his own life on his third wedding anniversary.
He narrated to O'Connor how he felt he could not beat the addiction. He also opened up about how he could not handle another rehabilitation program, ending his call with a simple "So long, Pop."
Immediately after he ended the call, Hugh took a gun to his head and pulled the trigger. By the time O'Connor arrived at his son's home accompanied by police, he was already gone.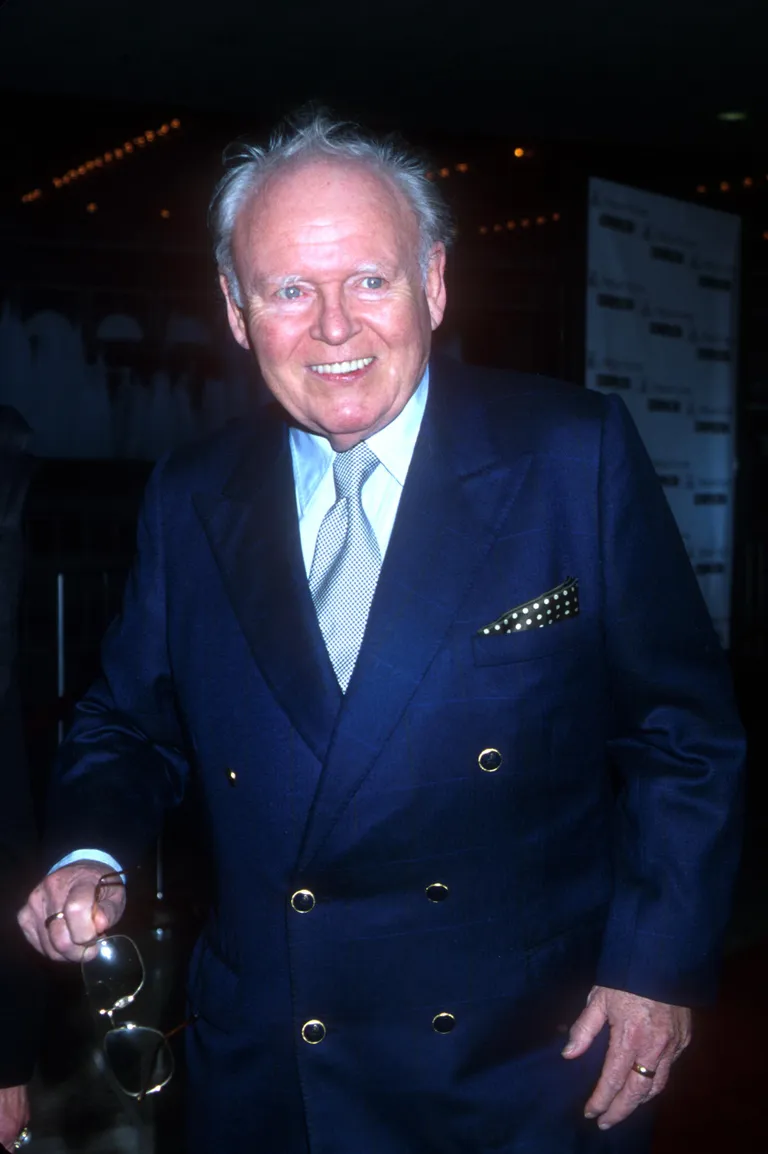 Carroll O'Connor in Century City, California on April 3, 2000 | Photo: Getty Images
CRUSADING FOR ANTI-DRUG CAMPAIGNS
A dark cloud had befallen O'Connor, and he entered a very trying moment of his life. Being a father to a son that dealt with substance abuse for most of his life, he constantly worried about his son's life. He disclosed:
"The thought went through my head: 'At last it's happened - everything I've ever been afraid of.'"
Months before Hugh's passing, his wife Angela had disclosed to O'Connor that one Harry Thomas Perzigian had supplied Hugh with drugs. After learning this information, O'Connor hired a private detective to look into the matter.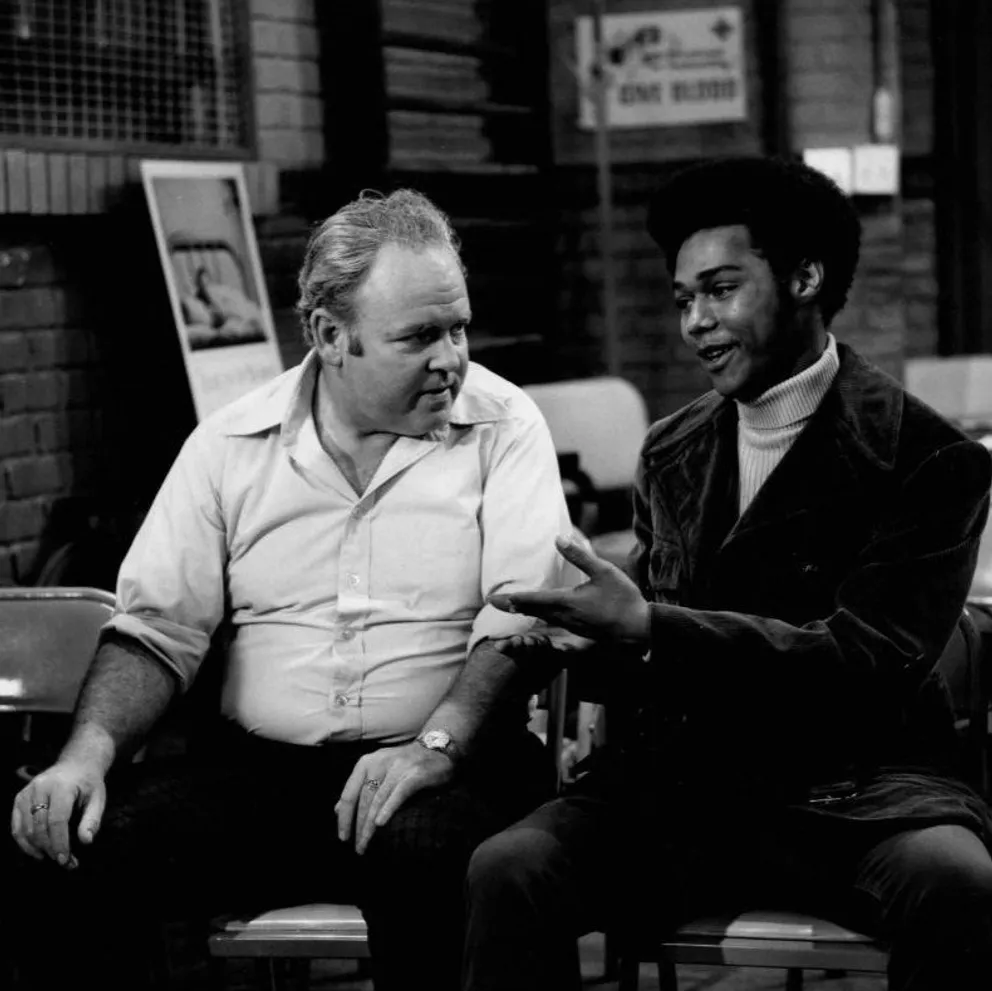 Carroll O'Connor (Archie Bunker) and Michael Evans (Lionel Jefferson) in "All in the Family" | Photo: Wikimedia Commons Images
A week before that fateful day in March, O'Connor had called Perzigian, warning him against supplying more drugs to his son. O'Connor even took the evidence against Perzigian to the Los Angeles Police Department, looking to have him arrested.
After his son's death, O'Connor became relentless in his campaign for his son's justice. He became unyielding and angry in his fight for impartiality, never once backing down through both the police and the media.
He recorded public service announcements and pushed for laws to be put in place that would see the police do investigations on drug dealers' tax records. He even joined the Partnership for a Drug-Free America.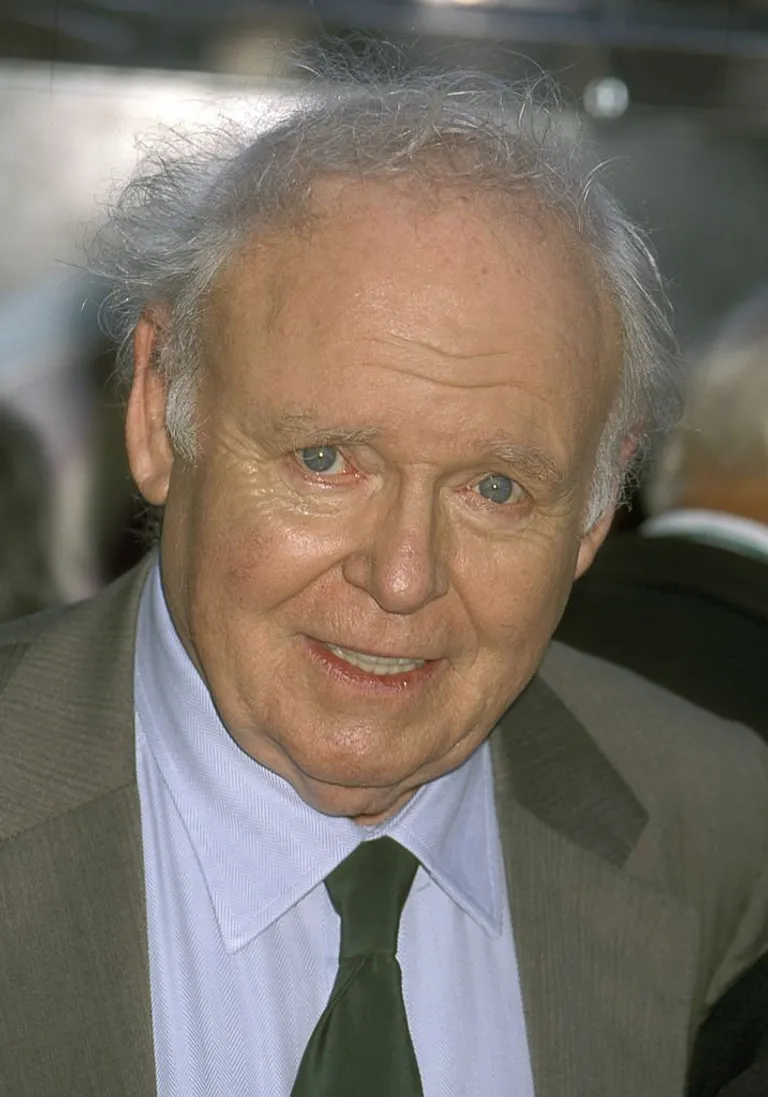 Carroll O'Connor is Honored with a Star on the Hollywood Walk of Fame at Hollywood Walk of Fame in Hollywood, California, on March 17, 2000 | Photo: Getty Images
In his fight to be heard, he also passed laws in California and Florida that would allow people to sue drug dealers for civil damages individually.
The "Point Blank" star became a crusader against the use of drugs and a touchstone for which parents dealing with children's addictions could gauge themselves. He encouraged those fighting addictions never to feel ashamed of their situation.
LEGAL ISSUES ARISE
Soon, O'Connor's efforts bore fruit when Perzigian, then 41 years old, was arrested after a police search yielded cocaine and other drug paraphernalia in his apartment.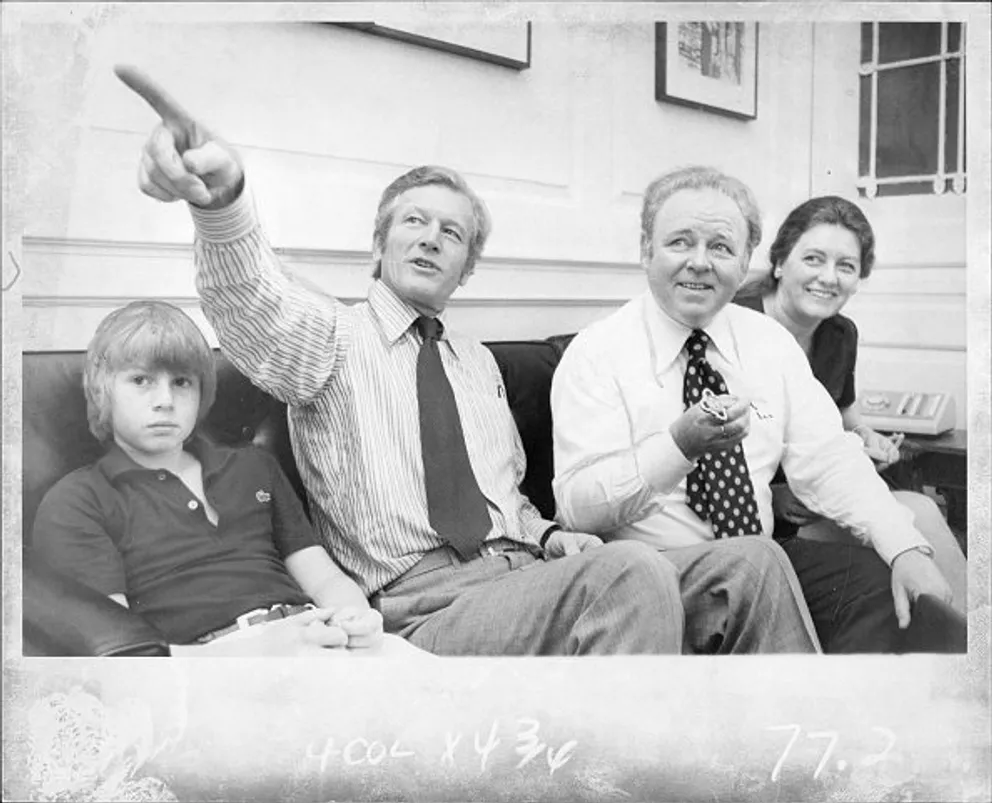 Carroll O'Connor, Nancy, and Hugh visited New York City Mayor John Lindsay at City Hall in 1973. | Photo: Getty Images
Perzigian admitted to sharing drugs with Hugh but denied supplying Hugh with drugs on the day of his passing or ending the 32-year-old's life, as O'Connor had claimed.
1996 saw Perzigian sentenced to a year in jail, up to 200 hours of community service, and a fine amounting to $1 000. But the battle was only beginning, and soon after, Perzigian sued O'Connor for $10 million for slander.
In an interview with ABC's Primetime Live, O'Connor had referred to Perzigian as "a partner in the murder" of his son. Not an accessory, but a partner. And this namecalling did not sit well with Perzigian.
The jury, however, ruled in O'Connor's favor, rejecting the slander claims argued before the courts by Perzigian and his legal team. When the jury gave their verdict, O'Connor was beyond himself with emotion, saying:
"You did a great job. It cost me a bundle, but I was willing to spend the dough. I knew a jury wasn't going to say I was wrong. I knew a jury would back me up, and you did."
In his angry rant to expose Perzigian, O'Connor had dared the drug dealer to sue. Consequently, Perzigian, unaware that suing O'Connor would expose him for who he was, fell for the bait.
O'Connor was glad that the public could now see for themselves the kind of problems caused by "pushers" in the streets. He felt that the exposure would help stop the drug chains around the neighborhoods.
The 2-day jury verdict had exposed Perzigian for who he was, and O'Connor had found justice for his son. After the conviction, he said he would not continue his campaigns and would leave the public to deal with Perzigian.
O'Connor, however, advised the struggling songwriter turned drug dealer to tread carefully moving forward. He advised him to pay taxes and find an honest job, as the IRS would be watching his every move, following the publicity the trial had caused him.
Please fill in your e-mail so we can share with you our top stories!
The information in this article is not intended or implied to be a substitute for professional medical advice, diagnosis or treatment. All content, including text, and images contained on news.AmoMama.com, or available through news.AmoMama.com is for general information purposes only. news.AmoMama.com does not take responsibility for any action taken as a result of reading this article. Before undertaking any course of treatment please consult with your healthcare provider.