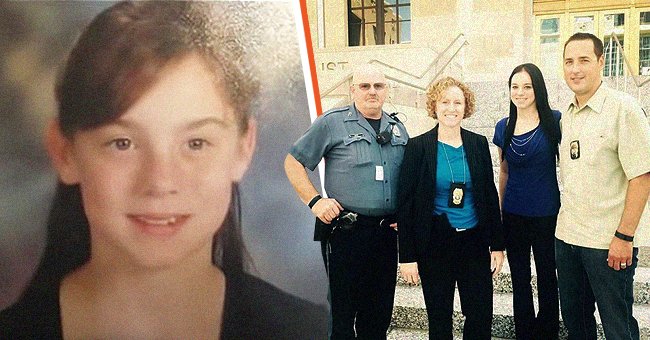 facebook.com/Klynn Scales & youtube.com/Bambus
Police Officer Saves Girl from Drug Addict Mom, 20 Years Later She Asks Him for One More Favor
A police officer promised he would look out for a little girl—and he did. He saved her life, and his care encouraged her to become a police officer. When she graduated, she asked him for a special favor.
Growing up in Kansas, Klynn Scales endured a home environment that was unsafe for a young girl. Her drug-addicted mom neglected her, but thankfully, she had a guardian angel.
Galveston police officer Jeffrey Colvin was a constant presence in her life. She never knew his name as a child, but he would ask her how she was doing daily.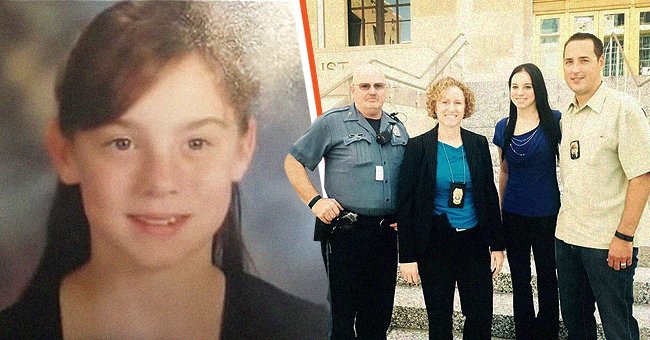 A police officer looked out for a little girl and she followed in his footsteps to become a cop | Photo: Facebook/Klynn Scales & Youtube/Bambus
HE WAS HER BEST FRIEND
As Colvin patroled her streets, he would wave at her. Scales described him as being her "best friend" during that tough season of her life. One day, when Scales was not outside her house, he decided to check on her.
Colvin found Scales in a weak condition, suffering from severe malnutrition. He rushed her to the hospital and got her the help she needed. He followed through on his promise that he would keep her safe.
THEY LOST TOUCH
Sadly, they lost touch when Scales moved to another state. Without his name, she had no way of tracking him down. However, Scales grew into a determined woman and decided to find her real-life hero.
She asked the Kansas City Police Department for assistance, and they were able to point her in the right direction. The police officer had also wondered what happened to Scales after their paths went separate ways.
THEY WERE REUNITED
Two decades later, in 2015, they were reunited, and Scales could finally thank Colvin for his role in her life. The officer said:
"I was very proud of her. She really beat all statistical odds to get where she was."
Despite the odds stacked against her, Scales carved out a life for herself and even enrolled to be a police officer. To honor her hero, Scales made a plaque. It read: "A promise made, a promise kept, walking in the footsteps of a true hero!"
ONE LAST FAVOR
In 2018, Scales had one last request to ask Colvin, and as always, he didn't let her down. Before she graduated from the police academy in Texas, she asked Colvin to pin her badge for her.
The simple gesture meant a lot to Scales. Commenters also had a lot to say about Scales and the police officer who looked out for her.
THE ONLINE REACTION
One user wrote: "It only takes one person to change someone's life. Our Angels on earth. What an amazingly beautiful story." Another person added that the story made them cry.
Many netizens also commended the police officer. For Scales, his actions made all the difference, and if not for him, she might not have made it to where she is today.
Please fill in your e-mail so we can share with you our top stories!