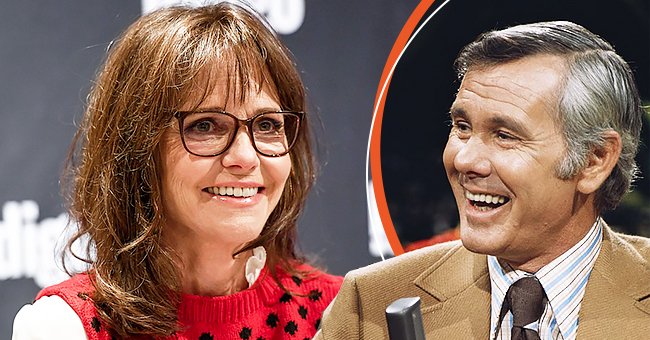 Getty Images
Sally Field Pretended to Have 'Breakdown' to Avoid Date with 'Octopus' Johnny Carson

How can a high-profile actress such as Sally Field have a breakdown and end up in an institution? The made-up story was merely a way to get away from dating Johnny Carson.
The media has pushed A-lister Sally Field to talk about her short-lived relationship with The Tonight Show king, Johhny Carson. She spoke about the late TV star in a few shows, such as "The View" and "Watch What Happens Live."
During the latter, the talk show host Andy Cohen asked a few questions in the show's game "Plead the Fifth." The second question was about Johnny Carson.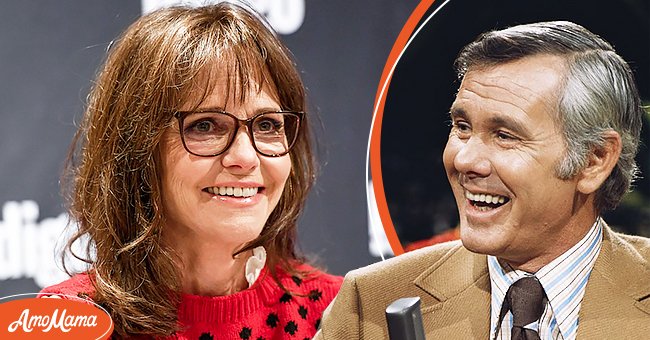 Sally Field signs copies of her new book "In Pieces" at Indigo Bay & Bloor on October 9, 2018 in Toronto, Canada [Left]. Johnny Carson at "The Tonight Show" circa 1970 [Right]: | Photo: Getty Images
THE RELUCTANT LITTLE GUPPY
During the game, Cohen asked Field to characterize her relationship with Carson. The Award-winning actress laughed, stuttered, hesitated but gave the answer:
"The octopus and the reluctant little guppy? He was wonderful, you know, he's Johnny Carson, but I was… I was reluctant."
The "WWHL" host questioned if it was just a date, and Field promptly replied "no," revealing she struggles to say no to people. In "The View," she clarified that she wasn't genuinely interested in Carson but didn't know how to reject him.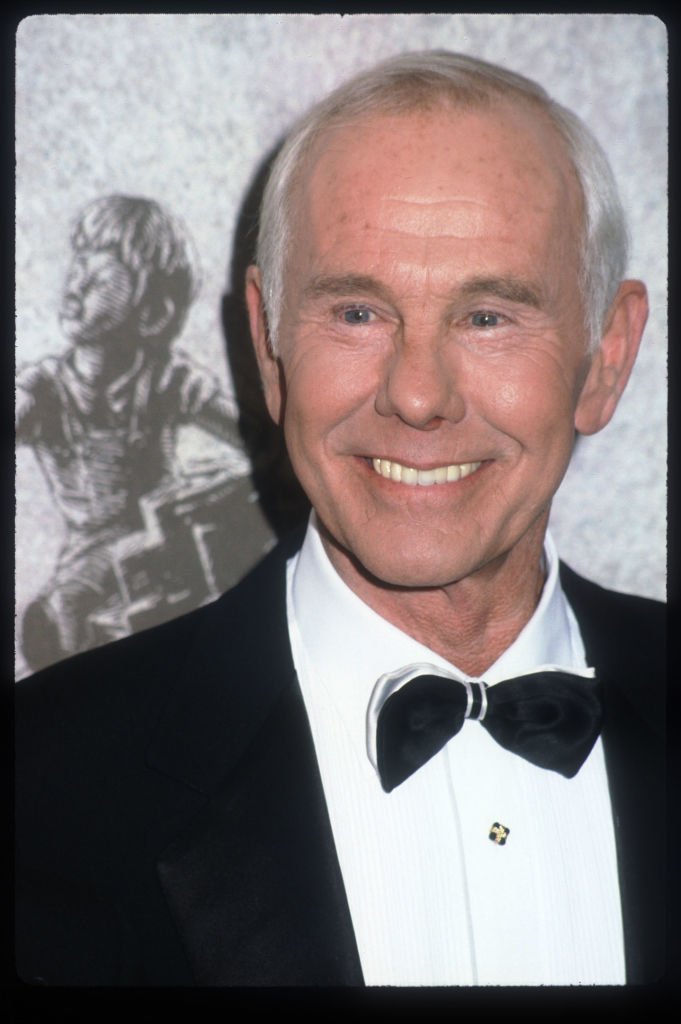 Johnny Carson at the American Teacher Awards on December 6, 1992. | Source: Getty Images
Since Filed didn't dare to put an end to things, she told him she was going to an institution for a while — it was "the only way to get out of it," as she explained to "The View" hosts. She gave Cohen a similar explanation:
"I was never a person that knew how to say no to people. I mean, when it came down to other things... but ultimately the way I could get out of things is to tell people I lost my mind."
Johnny Carson hosted the late-night talk show "Tonight Show with Johnny Carson." It aired on NBC for 30 years until Carson retired in 1992.
He received many accolades throughout the years, including six Prime Time Emmy Awards and the Peabody Award. Carson passed away in 2005 at 79.
SALLY FIELD'S EARLY LIFE
Born Sally Margaret Field on November 6, 1946, in Pasadena, California, the writer, actress, and director knew she wanted to follow in her mother's footsteps at an early age. Her mom was Actress Margaret Field.
Her mother wed Actor and Stuntman Jock Mahoney, a disciplinarian, who implemented strict rules and demanded blinded obedience from his children.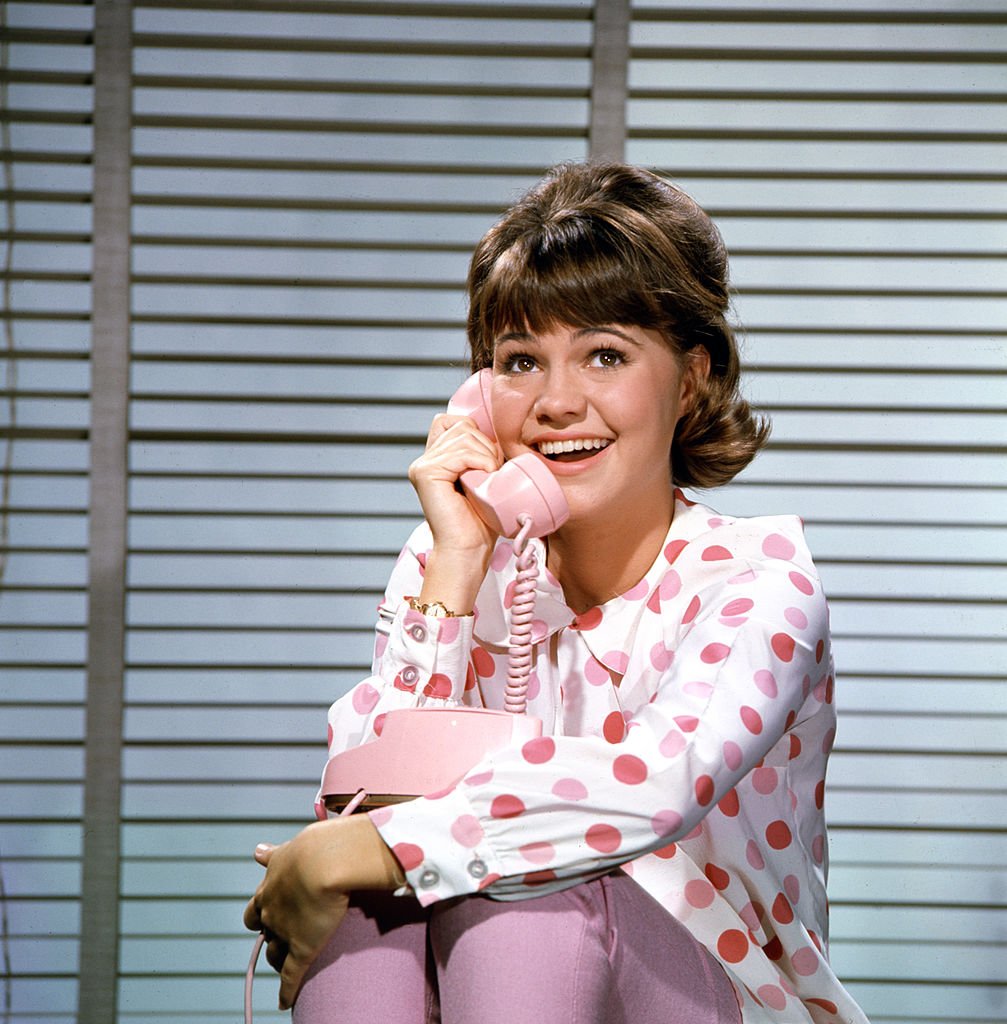 Sally Field in the Gidget, in 1965. | Source: Getty Images
Mahoney weighted a heavy burden on his wife, which made their relationship incredibly difficult. Their constant arguments weighed on the children too — Field and her older brother and half-sister Princess.
Field found comfort in extracurricular activities, especially the drama department. The actress shared that it "saved her" during her difficult times in childhood. She landed her first acting gig in the short-lived TV series "Gidget."
The A-lister was only 18 years old in her first leading role, and after one season, the show was canceled. But the actress gained momentum and turned into a recognized face.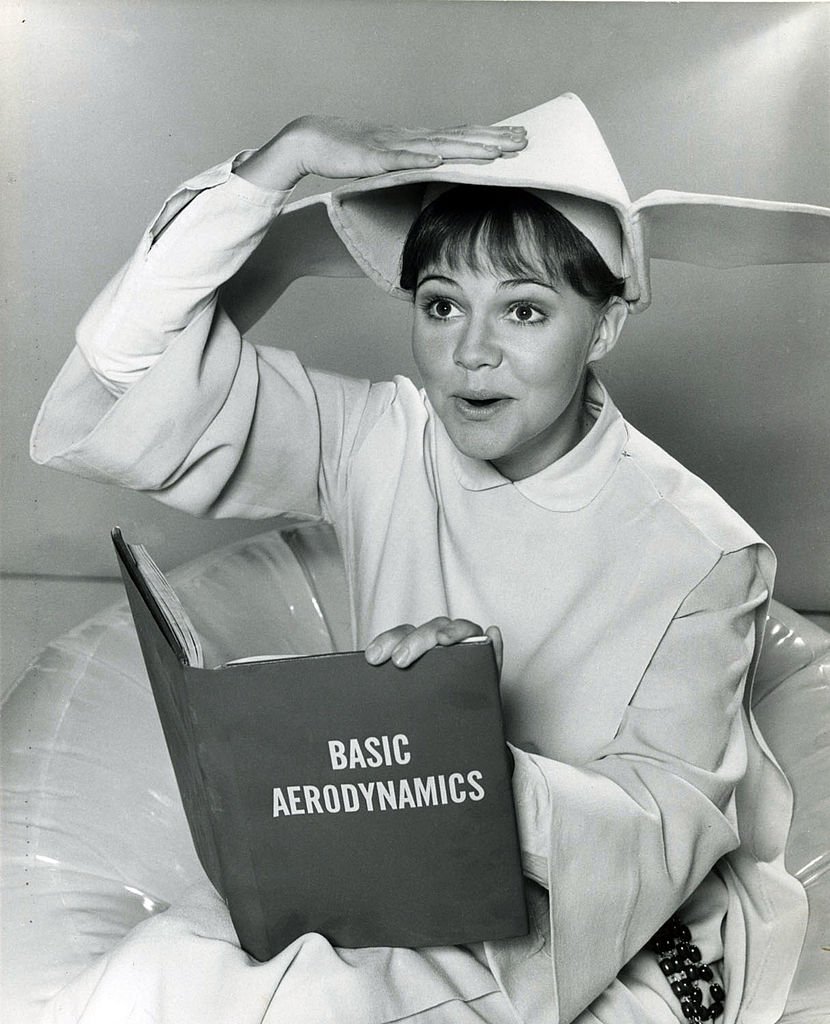 Sally Field as Sister Bertrille in "The Flying Nun," in 1969. | Source: Getty Images
The actress's fame made the network create another show for her, "The Flying Nun," which became an instant hit. Field played Sister Bertrille, a nun so light that she could take flight. Despite the huge success, the show star was miserable.
Field struggled to accept the role and her stepfather insisted she takes it. The young actress, 19 at the time, wanted to explore more of her sexuality and of what she wanted in her early career in the entertainment business, as she said:
"I was suffering so badly, I was so depressed, and I was 19, and I didn't want to be playing something called 'The Flying Nun;' I did not want to be dressed as a nun all day long."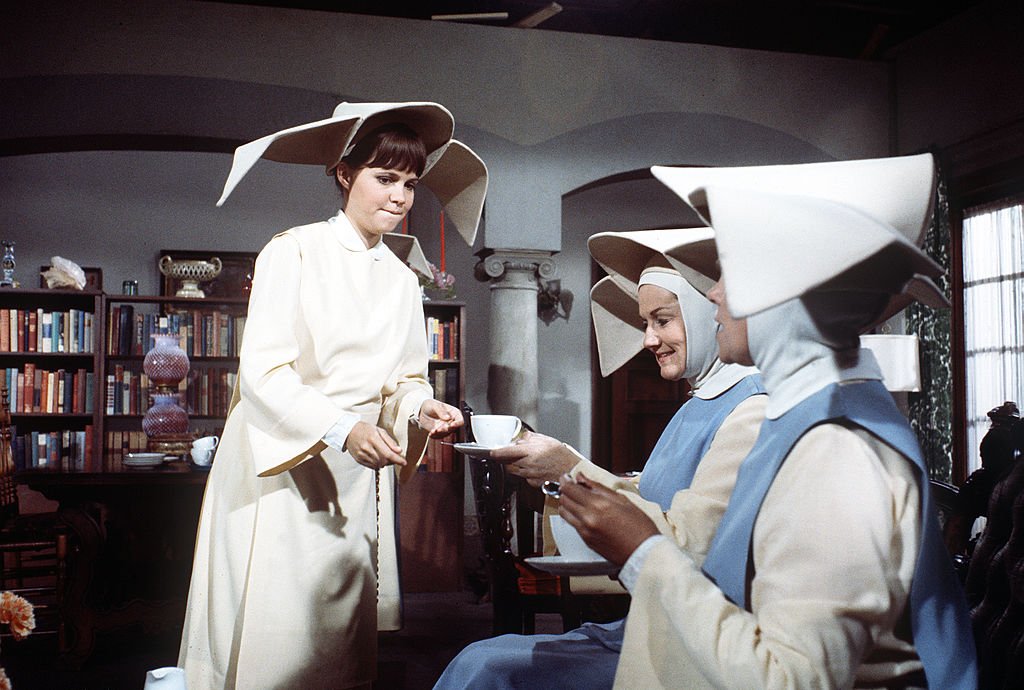 Sister Bertrille (Sally Field, left), Marge Redmond (Sister Jacqueline) and Madeleine Sherwood (Mother Superior), "The Flying Nun," in 1969. | Source: Getty Images
After three years, ABC started to struggle with audience rates, and the show was called off. During the last year of "The Flying Nun," Field was married to her high-school sweetheart Steven Craig and pregnant.
The producers of the shows tried their best they could to hide the costar's pregnant bump. Field even called herself a "sight gag" at the time.
The actress and director's wish eventually came to fruition, and she was offered serious roles in Hollywood. Her life changed too. In 1972, after delivering her second child, Field landed another short-lived sitcom role, "The Girl with Something Extra."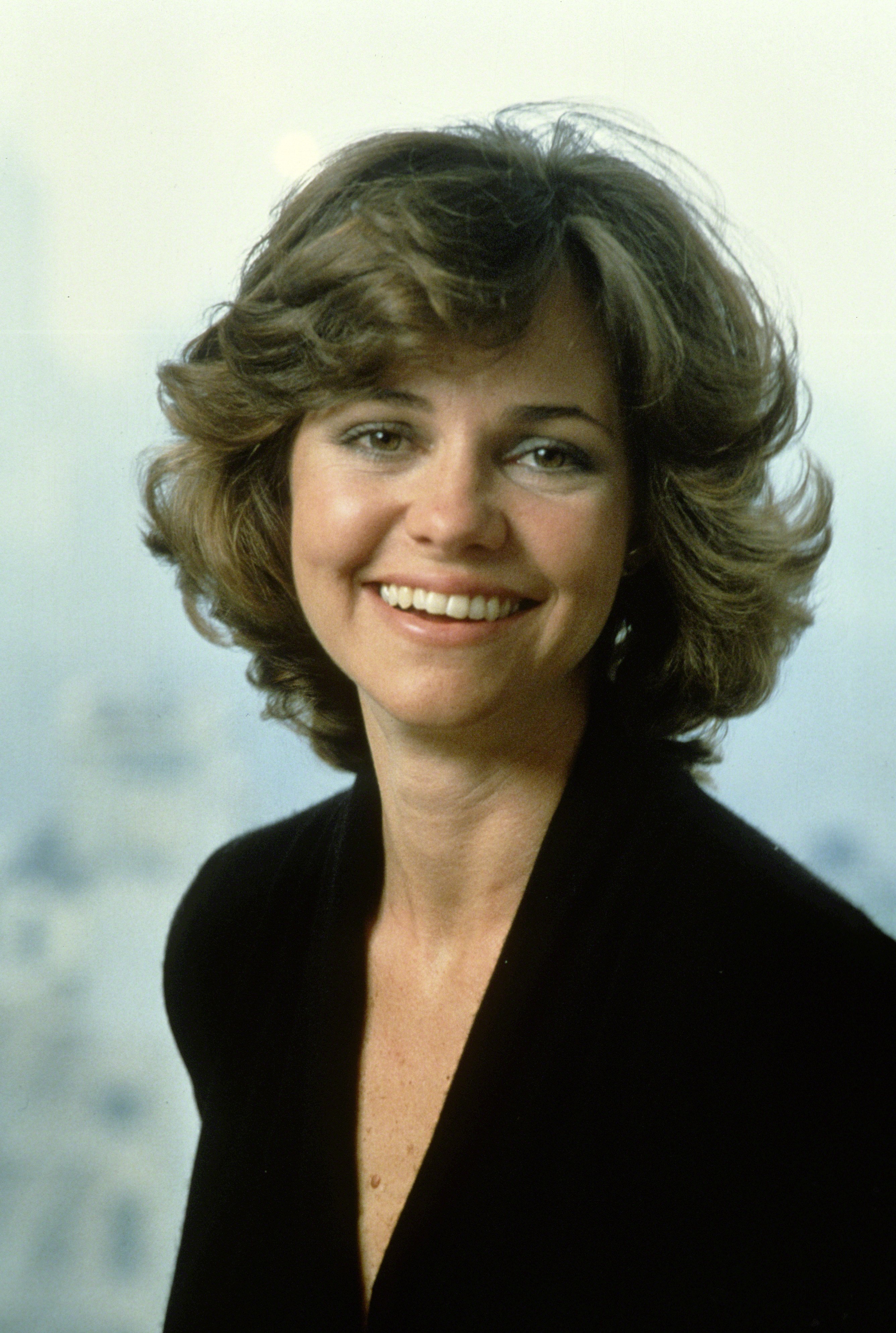 Sally Field circa 1979 in New York City. | Source: Getty Images
In 1975 she divorced her husband, and as she aged, her career matured as well. The following year, she landed a "serious" role, a party girl far different from her previous characters, in the film "Stay Hungry."
Her leap came with "Sybil," a television movie where she played a woman with multiple-personality disorder and rendered her first Emmy Award.
FROM NUN TO SERIOUS ACTOR
Between 1977 and 1980, Field transited from a television series actor into a serious movie performer. During these years, she gained roles in light-hearted comedies such as "Smokey and the Bandit" 1 and 2 and "Hooper."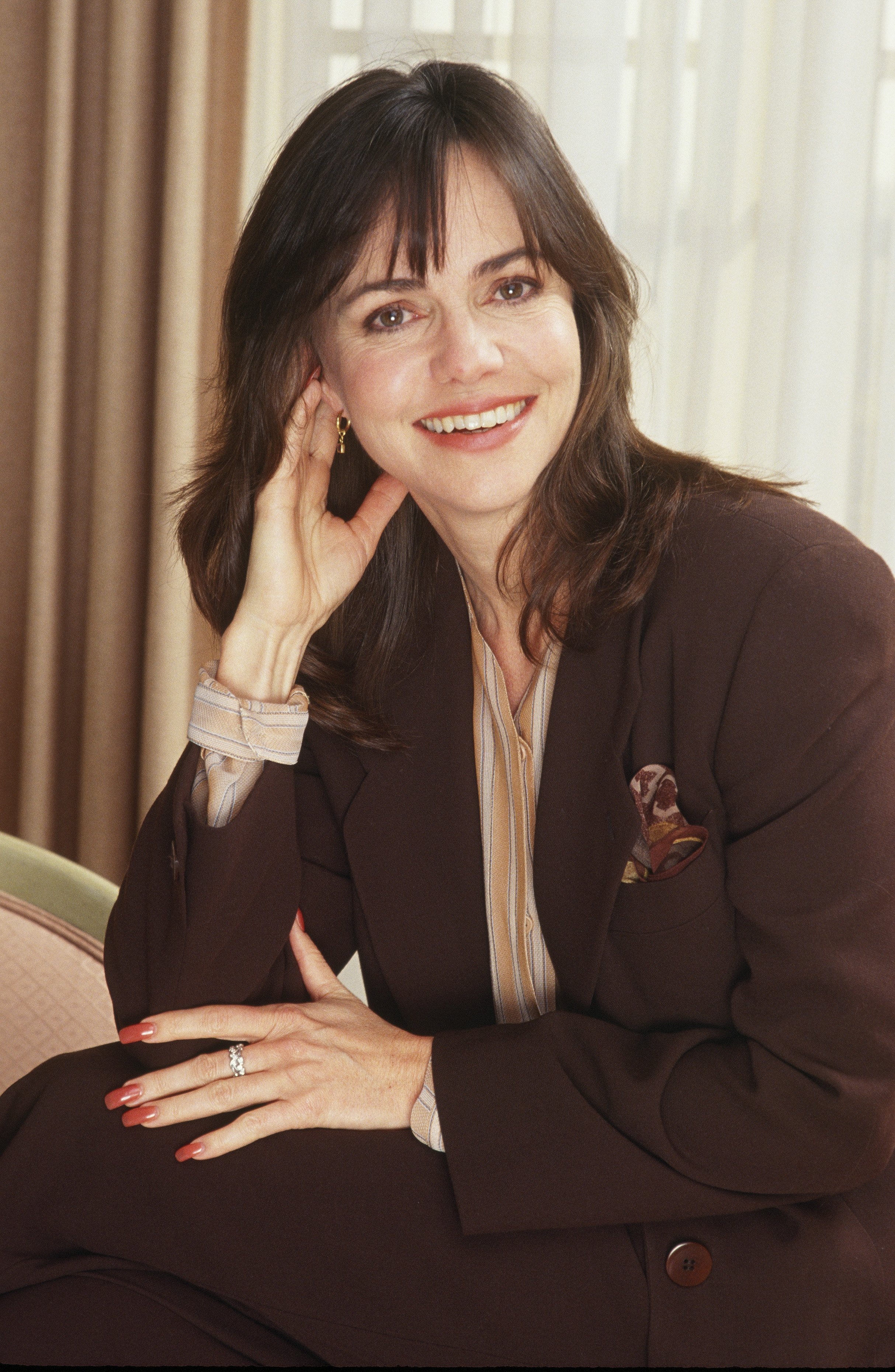 Sally Field poses during a photo portrait session in 1991, Los Angeles, California,| Source: Getty Images
Her first Best Actress Academy Award came after the dramatic film "Norma Rae" in 1979. Her career expanded, appearing in many other movies, such as "Absence of Malice" (1981), "Kiss Me Goodbye" (1982), "Steel Magnolias" (1989), "Mrs. Doubtfire" (1993), and "Forrest Gump" (1994).
Her second Oscar as Best Actress came with the historical drama "Places in the Heart" in 1984. Field shared the screen with other acclaimed stars like John Malkovich, Lindsay Crouse, and Danny Glover.
After consolidating a solid career in Hollywood as an actor, Field transitioned to behind the cameras. She debuted as a director and screenwriter in 1996 with "The Christmas Tree" and four years later, "Beautiful."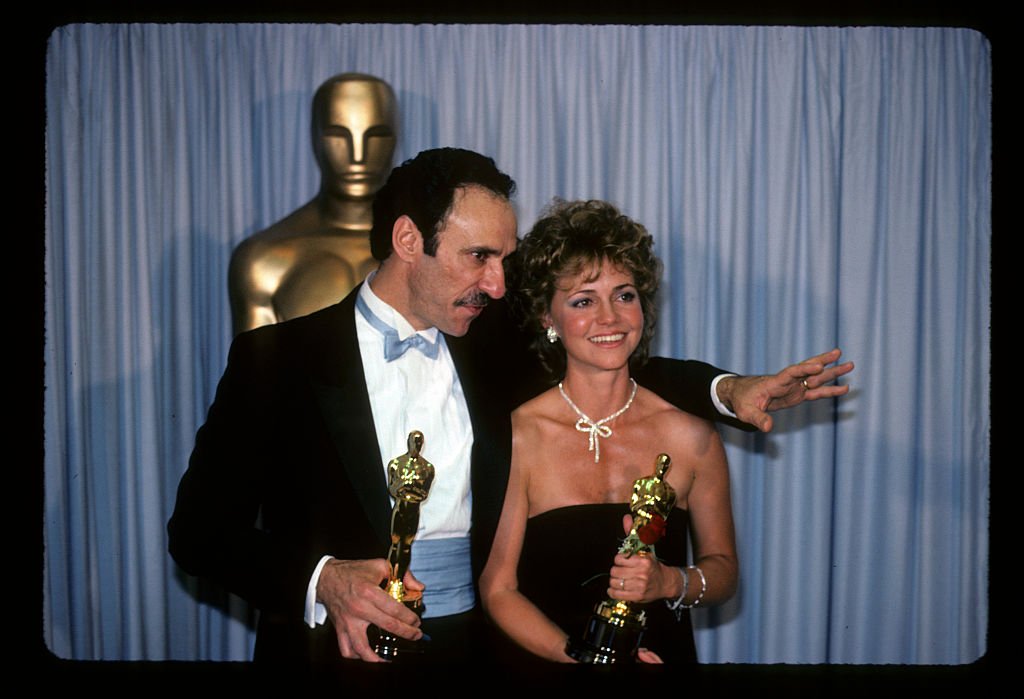 F. Murray Abraham and Sally Field at the 57th Academy Award in 1985. | Source: Getty Images
Field's production list, mainly as an actress, goes on. In 2014, she received a well-deserved star on the Hollywood Walk of Fame, and in 2018 she published a memoir, "In Pieces."
In her memoir, she spoke candidly about her past romances with costars, some inside details of her Hollywood career, and shared with the reader the trauma of sexual abuse she endured in childhood.
Please fill in your e-mail so we can share with you our top stories!