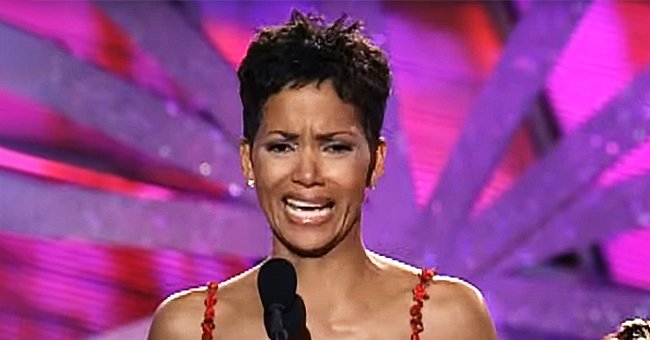 Getty Images
Halle Berry Once Sat in a Car & Contemplated Ending Her Life Amid Divorce from David Justice
Halle Berry's marriage to her ex-husband, David Justice, was filled with promises and signs of a good life. However, it ended with an experience she would regret, and it even pushed her to the limit.
55-year-old Halle Berry is undoubtedly Hollywood's sweetheart for her many achievements in her career, which have spanned more than three decades.
With an Oscar to her name, Berry has starred in several blockbuster films such as "Swordfish," "007: Die Another Day," Gothika" and the "X-Men" film franchise.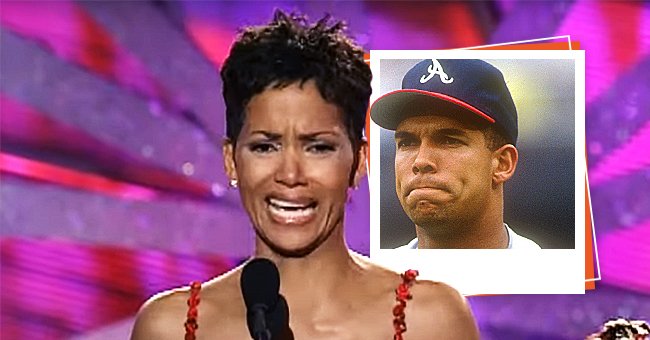 A picture of actress Halle Berry on stage [left]. David Justice during a baseball game against the Philadelphia Phillies on June 19, 1991 at Veterans Stadium in Philadelphia, Pennsylvania [right] | Photo: Getty Images
Her performance in "Monster's Ball" made her the first African American woman to win the Academy Award for Best Actress. Aside from her remarkable career, fans have always been fascinated by her love life.
Since her entrance to the spotlight, Berry has always had an eye for Hollywood's finest and has a long history of relationships, including three failed marriages, one of which was her darkest experience.
BERRY'S RELATIONSHIPS
Being a beauty queen, Berry was adored by the elites in the industry, so it was no surprise when she was spotted with "New Kids On The Block" member Danny Wood in the early days of her career in the late '80s.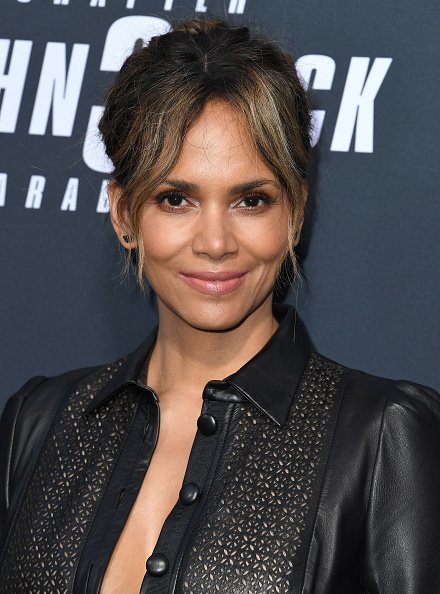 Halle Berry at the special screening of Lionsgate's "John Wick: Chapter 3 - Parabellum" on May 15, 2019 | Photo: Getty Images
The duo was frequently photographed and looked like the "it" couple at the time, but after a few months together, things fizzled out between both stars, and they moved on to their next adventure.
Rumor has it that the "Boomerang" actress had a little fling with A-lister Kevin Costner while still married to the actress Cindy Silva.
At the time, Costner was already an established actor, while Berry was only scratching the surface of her career. There has been very little evidence to support these rumors, and both stars remain good friends.
Another of her many relationships was with Wesley Snipes, widely suspected of having abused the actress during their relationship.
Berry once revealed that one of her previous relationships hurt her physically and she lost hearing in one ear, and close sources believe Snipes is the culprit. Berry would find herself in more than one abusive relationship.
Her first marriage with baseball player David Justice ended almost as quickly as it began, but the years they spent together were some of Berry's lowest points in her life which ended with a suicide attempt.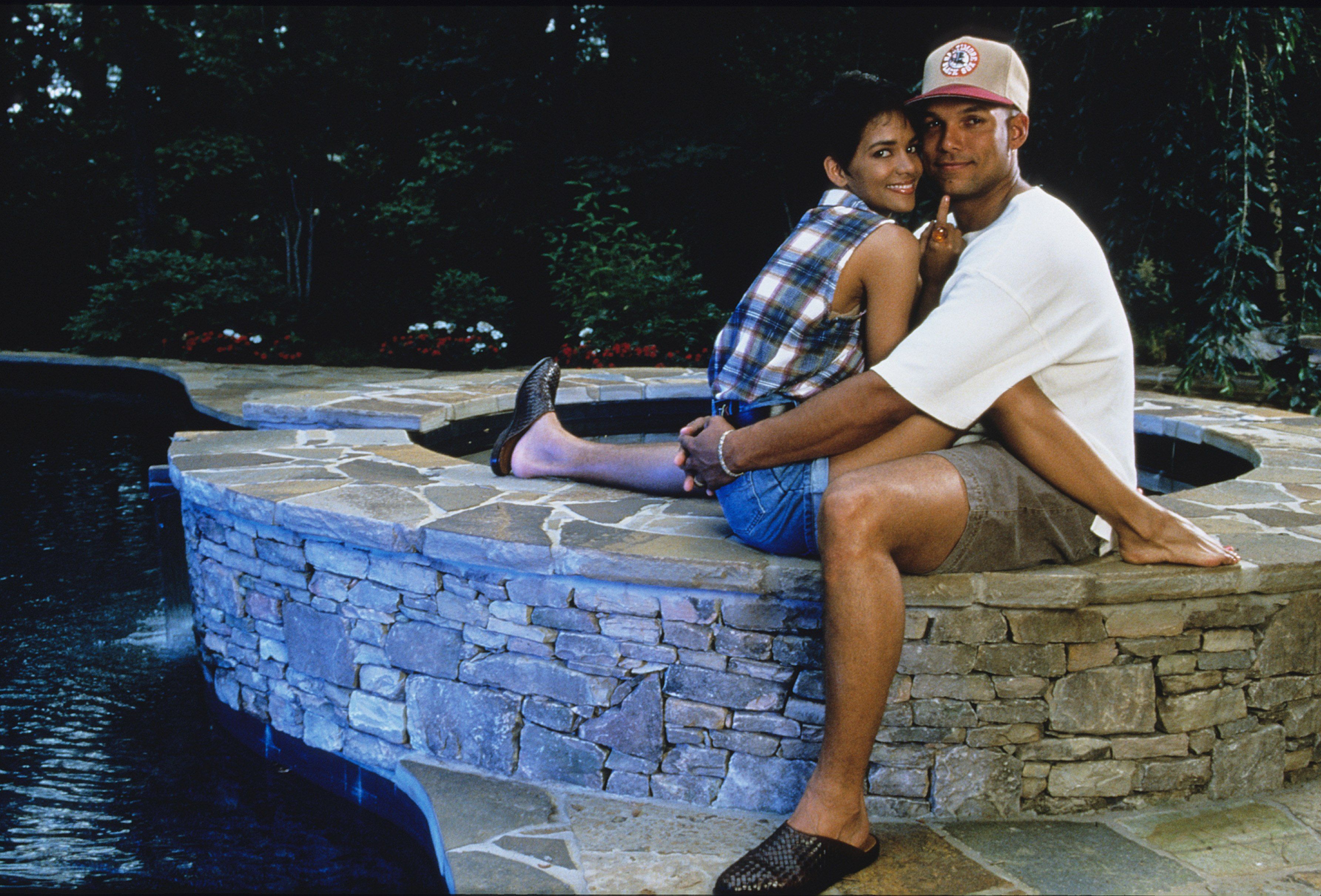 Halle Berry and David Justice at their home in 1994 in Atlanta, Georgia | Photo: Getty Images
BERRY AND JUSTICE
Things started all peaceful and rosy when they met and looked like love at first sight. Berry first saw the New York Yankee when he played at a baseball game on MTV in 1992, and they met after the baseball star requested her autograph.
Rather than her autograph, Berry gave him her phone number. He proposed six months into what looked like a passionate relationship, and they married on New Year's day shortly after midnight in 1993.
The couple moved in together after Justice signed for the Atlanta Braves, and in their early days together, Berry seemed love drunk. She spoke highly of Justice in her interviews, expressing her admiration.
Years later, when their love had run out of steam, Justice revealed Berry came into their relationship with lots of baggage and trust issues from her previous relationships.
He tagged her as the most insecure girl he ever met, noting she knew how to throw tantrums and was always suspicious. By 1995, things had grown bitter between the pair, and they split afterward.
The "Solomon & Sheba" star filed for a restraining order to have Justice remain at least 500 yards from her Hollywood Hills home after she claimed he acted irrationally when he came to retrieve his personal belongings.
According to reports, Berry filed a motion that Justice was trying to harass and intimidate her. She noted that he arrived at her doorstep and demanded entry to her house to pick up his belongings.
Berry explained that his belongings were in the garage for him to retrieve, but he maintained his request to get into the house.
He was said to have stood outside for more than four hours, and at some point, he threatened to break the window or the door, leaving the actress terrified.
SUICIDAL ATTEMPTS
The aftermath of her divorce from Justice came with its difficulties. Berry reportedly battled low self-esteem, feeling unwanted and unloved, and she decided to end it all at one point.
The actress reportedly took the huge step of committing suicide in 1997, but the thought of her mother finding her lifeless body was all it took to convince her that suicide was a wrong move.
Berry planned to sit in the car and asphyxiate herself. She took her two dogs with her, and while she sat in her car waiting for it to happen, she recalled her mother's sacrifice in raising her and her siblings, and she realized suicide would be a selfish act.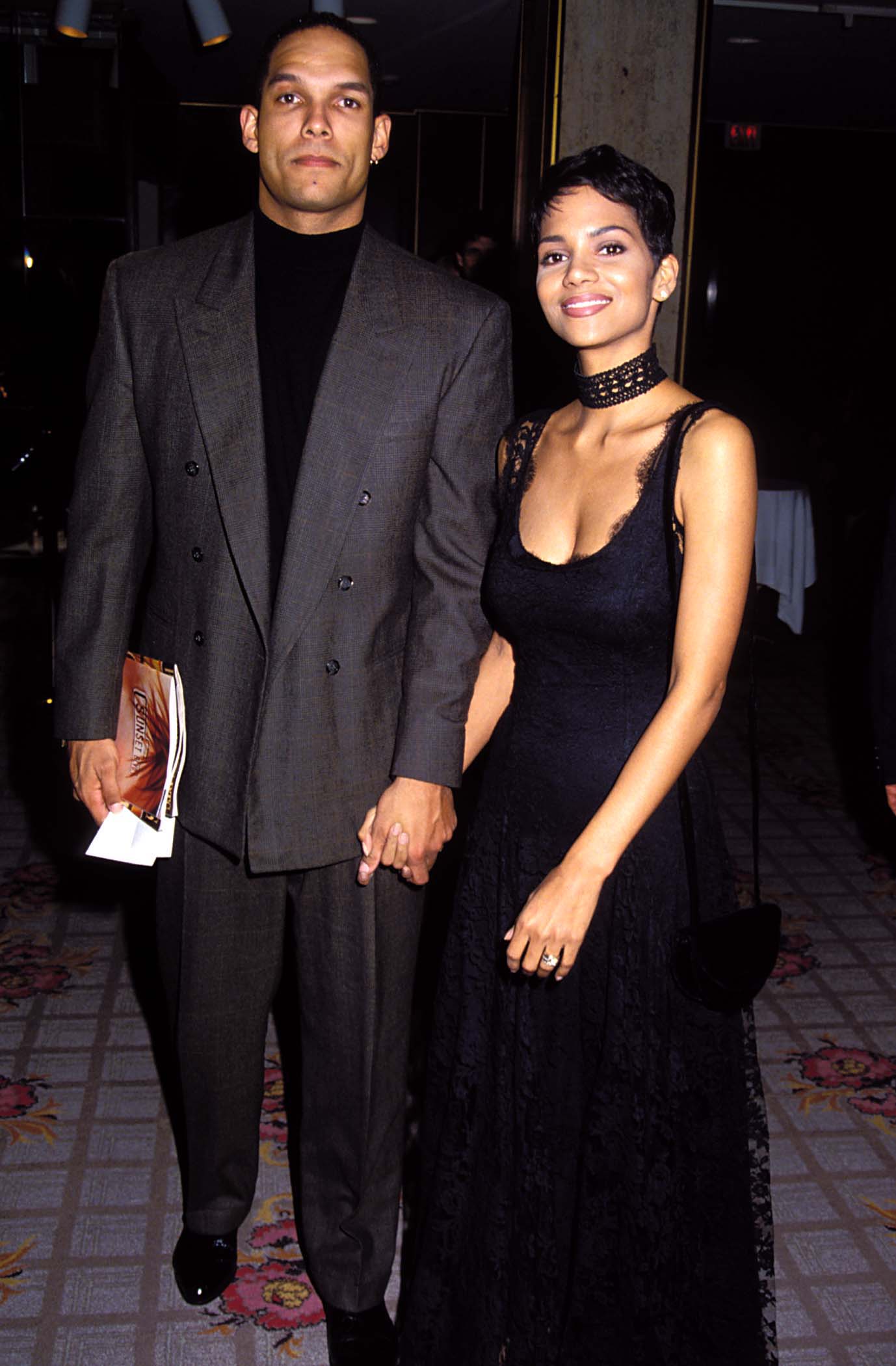 David Justice and Halle Berry during "Sunset Blvd" Los Angeles Premiere in Los Angeles, California | Photo: Getty Images
JUSTICE OPENS UP
Justice has since denied any claims of wrongdoing by the actress, noting that she was fond of overreacting. Years after being abused by fans, Justice embarked on a Twitter rant where he called Berry out for her lies against him, adding that he was not physically abusive as she claimed.
After their divorce, Justice continued his success on the baseball field, clinching two World Series pennants and the 2000 ALCS MVP award. But despite his incredible performances, fans would still taunt him to hit the ball like he hit Berry.
Becoming known as the man who hit Berry was a painful experience for the former Atlanta Braves star. He claimed a flight attendant once embarrassed him on a flight by asking if he was Berry's ex who abused her.
The divorce from Berry did not stop Justice from finding love. In 2001, he married Rebecca, and she admitted that she had heard stories about him but decided to give him a chance despite popular opinion.
Following his outburst, there were questions over why Justice decided to clear up his name more than a decade after their divorce.
Some suggested he desired to get back to the headlines, but for him, he had been avoiding a media battle with his ex-wife until he decided he could no longer bear the shame.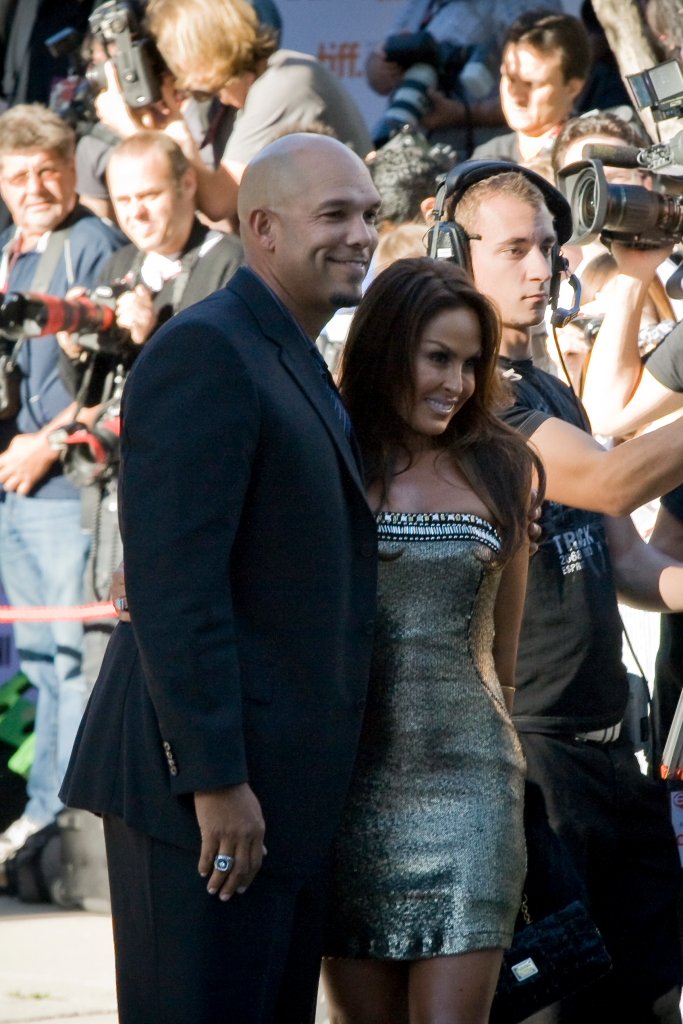 David Justice and wife Rebecca attend the Premiere of "Moneyball" during the Toronto International Film Festival, on September 9, 2011 in Toronto, Ontario, Canada | Photo: Josh Jensen , CC BY-SA 2.0 , Wikimedia Commons
Justice pointed out that during their divorce, he lacked the team Berry had. According to the former baseball star, baseball players did not have publicists during the '90s. Still, Berry had a legal team, managers, and publicists, and all of these gave her an edge over him in the media.
Justice hoped to avoid a bigger fallout by staying silent, but he later realized his silence was taken as an admission of guilt. In addition to a tarnished reputation, Justice claimed his split from Berry affected his image as he lost many endorsement deals.
The National Suicide Prevention Lifeline is 1-800-273-8255. Other international suicide helplines can be found at befrienders.org.
Please fill in your e-mail so we can share with you our top stories!