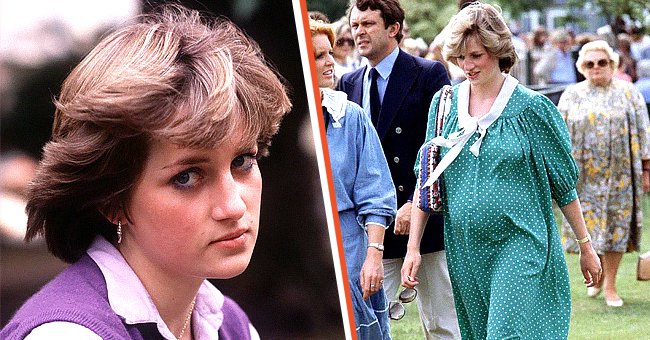 Getty Images
Princess Diana's Despair Early on in Her Marriage: 'So I Threw Myself down the Stairs'
The "people's Princess," Diana Spencer, was one of the most loved figures of her time. But she hid a miserable life among the royals until the truth about her not-so fairytale marriage with Prince Charles came to public knowledge.
Everyone loves a beautiful love story; maybe that's why so many people are fascinated with royal families. But what looks like a fairytale in the public eye sometimes can be a far cry from reality.
The late Princess Diana Spencer, the most beloved Princess of recent years, shared her despair in 1991 with the author Andrew Morton.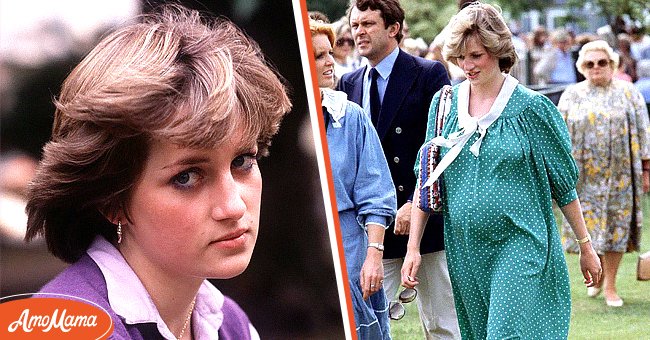 [Left]: Portrait Of Teenager Lady Diana Spencer, Looking Pensive And Shy, Aged 19 At The Young England Kindergarden Nursery School In Pimlico, London. [Right]: Princess Diana At Polo, just two weeks before the birth of her first child, Prince William in 1982. | Source: Getty Images
The "people's Princess," loved by many, was miserable and lived an ill-fated marriage with Prince Charles for many years. Diana opened up in a series of tapes which led to the best-selling memoir "Diana: The Story of a Princess."
Among many stories around her life with the British royals and her dismissive husband, one is quite remarkable: Diana threw herself down a staircase when she was four months pregnant with William. When the story became public in 1995, Diana denied it.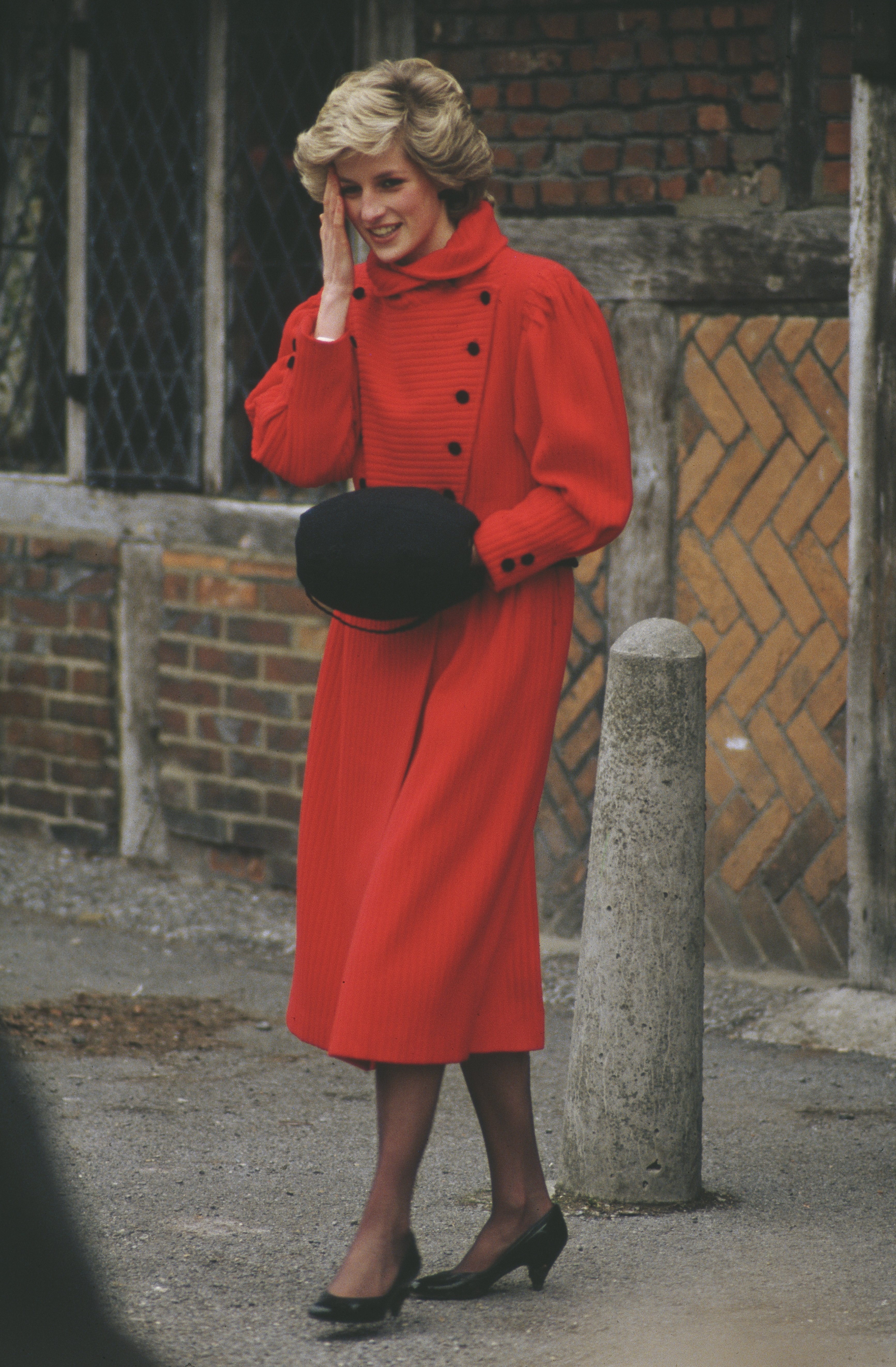 Diana, Princess of Wales (1961 - 1997) wearing a red coat in Basingstoke, England, May 1986. | Source: Getty Images
She blamed Morton for distorting the truth and said he had invented her so-called "cry for help." Morton, in response, leaked the transcript of her tapes. The late Princess shared:
"When I was four months pregnant with William I threw myself downstairs, trying to get my husband's attention, for him to listen to me. [...] He said I was crying wolf. 'I'm not going to listen,' he said."
The story took a life of its own. It evolved as many people brought different opinions and versions of what could have happened at Sandringham, the Queen's Norfolk residence, in January 1982.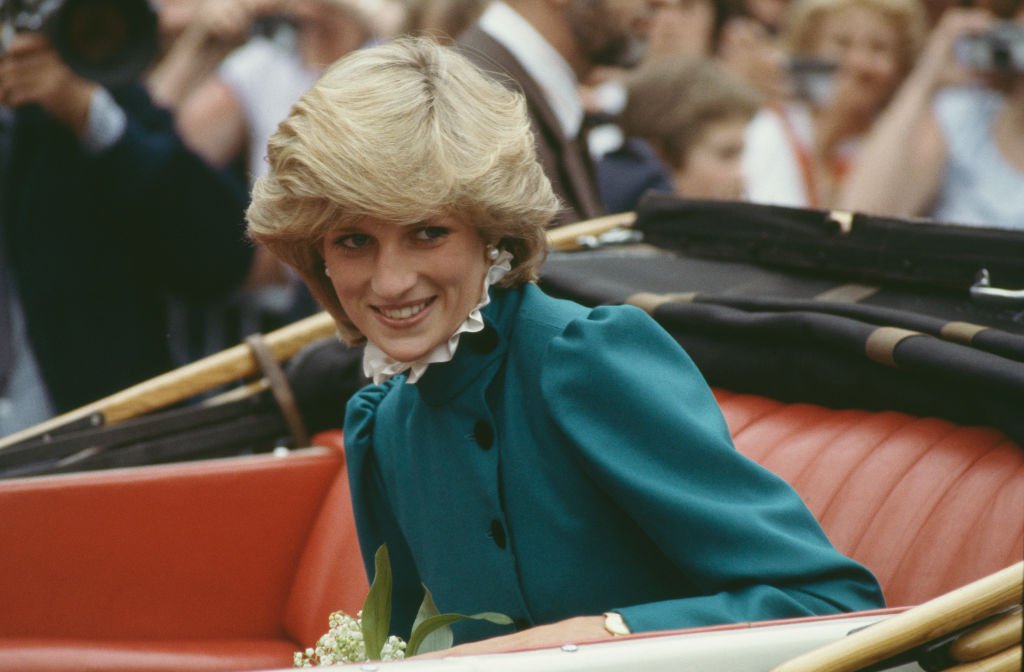 Diana, Princess of Wales at St Columb Major in Cornwall in 1983. | Source: Getty Images
After The Sun published the story, a royal servant who had seen Diana's fall and the couple's argument offered clarification. They said Diana stumbled down three steps instead of an entire flight, as previously suggested.
Joseph Sanders, one of Diana's closest friends, revealed that the late Princess told him that there wasn't a suicide attempt, and she just slipped.
The royal servant also stated that Prince Charles was very concerned about his wife and stayed with Diana until the doctor arrived to see if she and the baby were fine.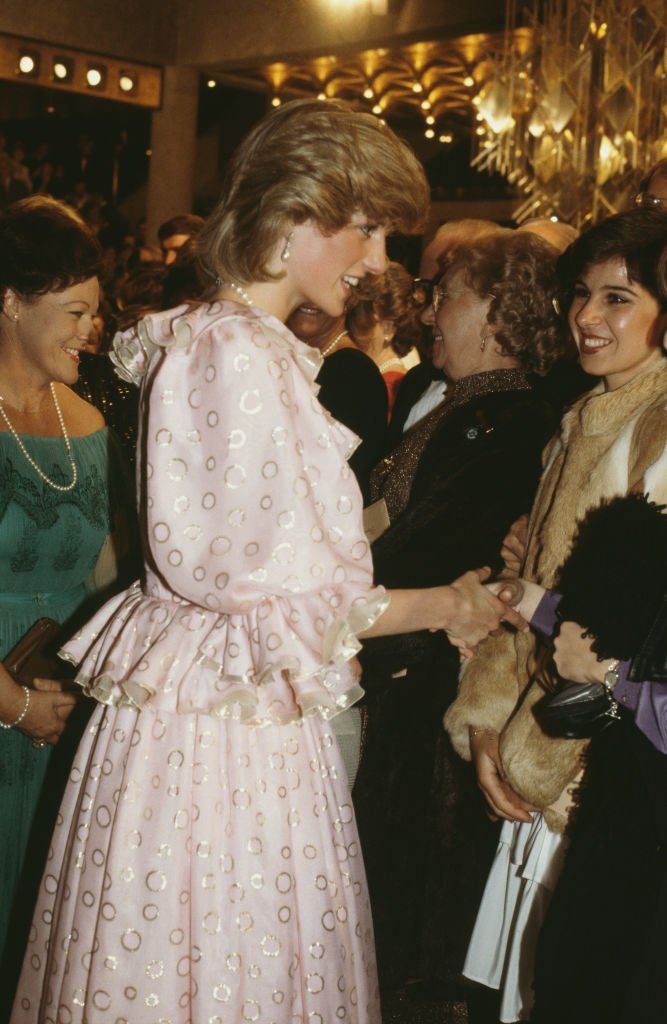 Diana, Princess of Wales at the Royal Gala Concert in Melbourne, Australia, April 1983. | Source: Getty Images
However, that's not what the Princess shared in the tapes' transcripts. In her own words, she explained when her husband came back; he was dismissive:
"I knew I wasn't going to lose the baby (though I was) quite bruised around the stomach. When he came back, you know, it was just dismissal, total dismissal. He just carried on out of the door."
CHARLES AND DIANA'S TROUBLED MARRIAGE
The "people's Princess" was known for defying many conservative royal rules as she never adhered to or identified with the ideologies of the British monarchy.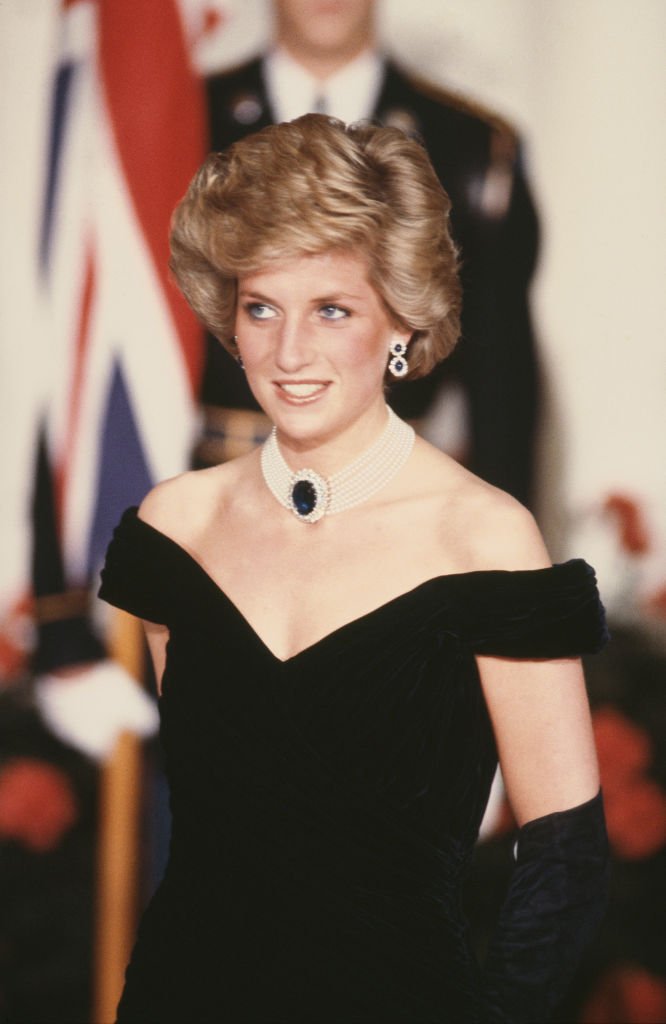 Diana, Princess of Wales at the White House in Washington, DC, November 1985. | Source: Getty Images
That alone could've been a good reason to break Diana and Charles's union. But there was much more to it. And they attend by the names of Queen Elizabeth and Camilla Parker Bowles.
Lady Diana, who often referred to the monarchy as the "machine," had difficulty conforming to many of the royal rules. She defied and learned to follow her own heart.
In Morton's transcripts, the late Princess of Wales said she needed time to adapt to the new roles the palace gave her overnight. The royal couple got engaged when Diana was 19, and even before their wedding, Charles had "a phone call with Camilla," breaking Diana's heart.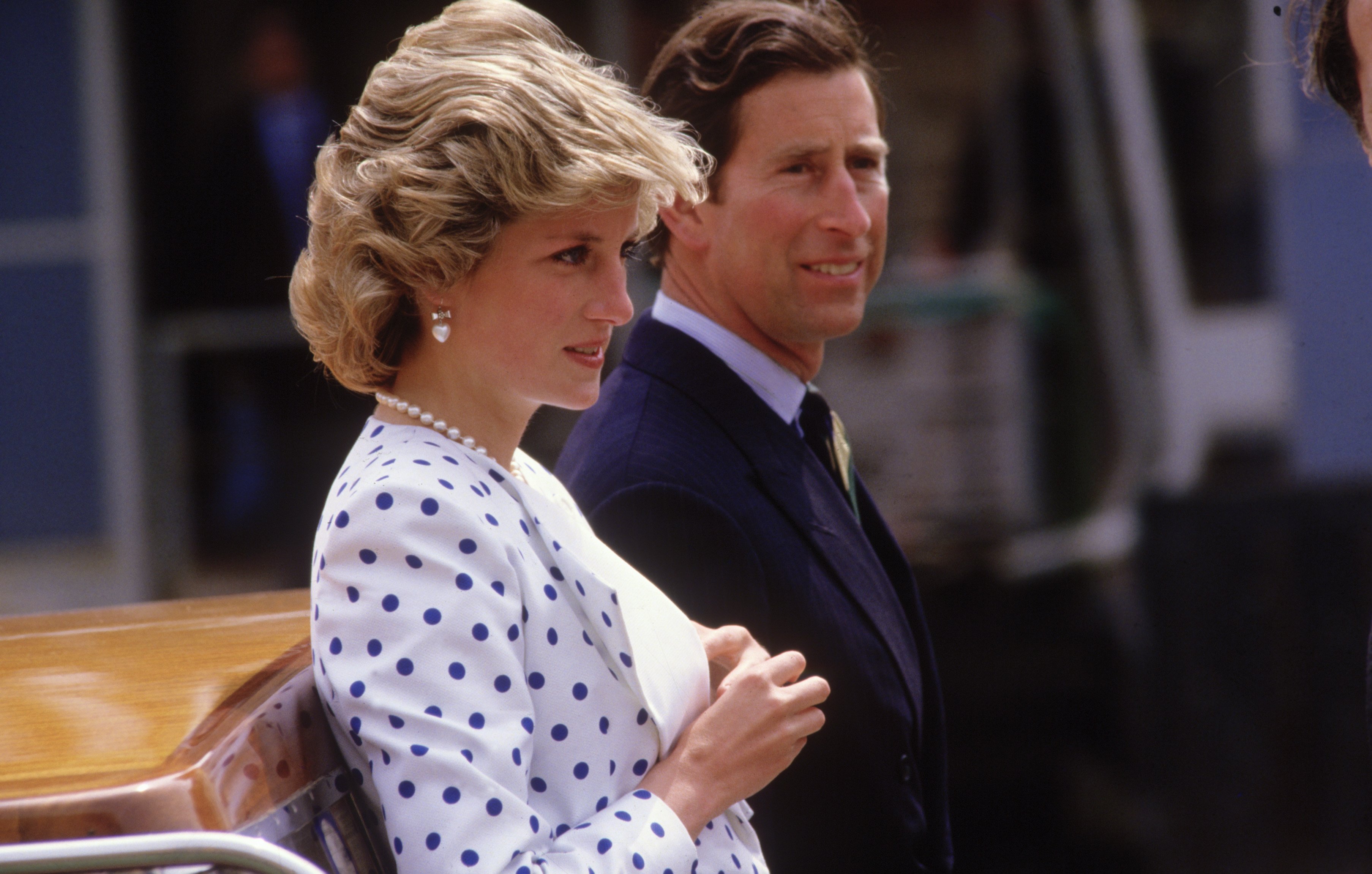 Diana Princess of Wales and Prince Charles travel by motor boat along the Grand Canal in Venice, Italy on May 4, 1985. | Source: Getty Images
At the time, Queen Elizabeth and Prince Charles reasoned that what broke their marriage was the fact that Diana was "sick all the time." In the transcript, Diana said:
"He just dismisses me. He [Prince Charles] told a lot of people the reason why the marriage was so wobbly was because I was being sick the whole time."
Diana had developed bulimia, had mental health issues and had trouble sleeping. In 1984, the couple welcomed their second child, Prince Harry. Their union grew bitter and unhappy, and in 1986, they began having extramarital affairs.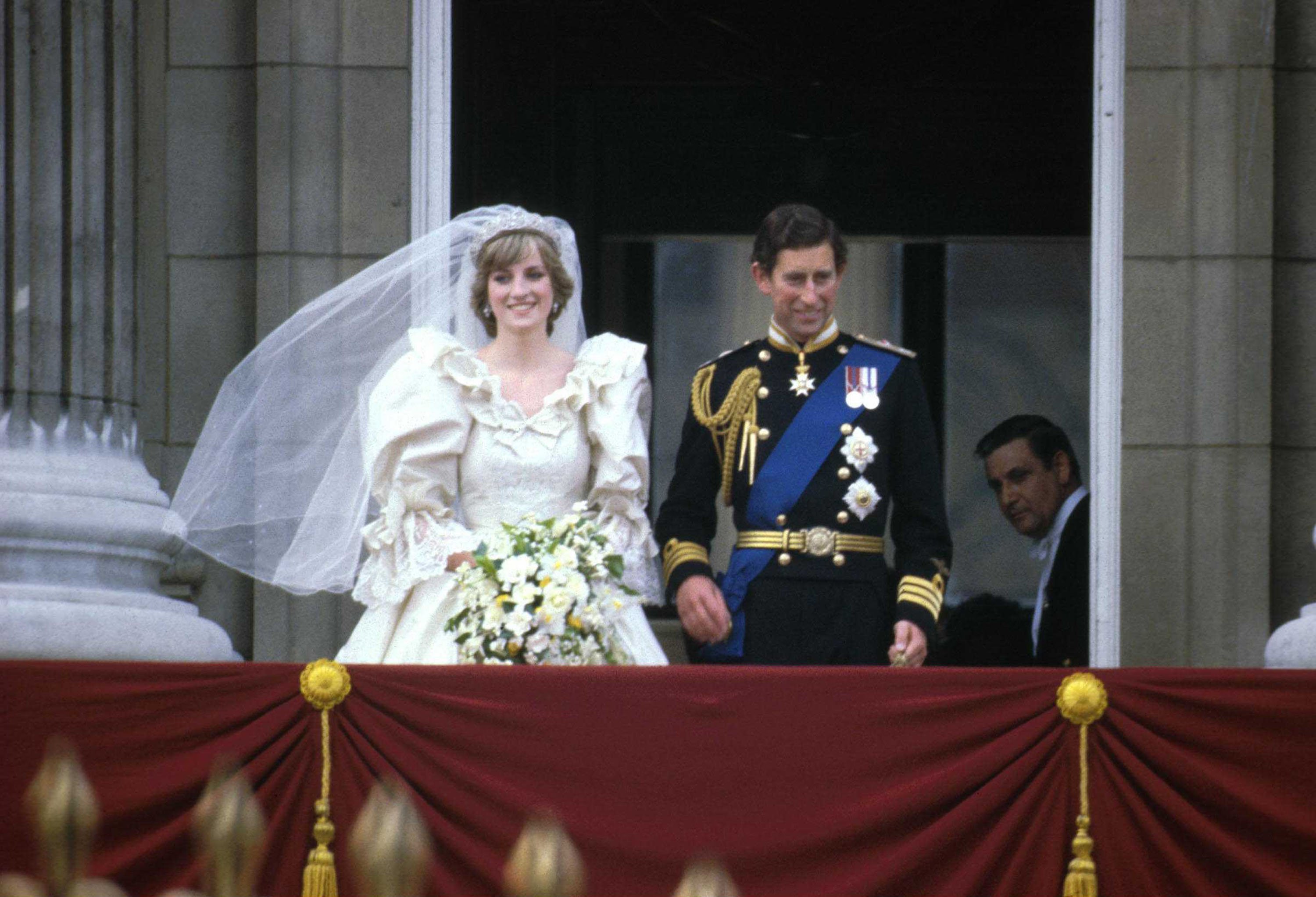 Prince Charles & Princess Diana on the balcony of Buckingham Palace after their wedding ceremony at St. Paul's Cathedral, London, England, July 29, 1981. | Source: Getty Images
Charles told his official biographer that his affair with Camilla started in 1986. Meanwhile, reports allege that Princess Diana started an affair around the same time with the army captain James Hewitt. From 1987 until 1992, the royal couple couldn't hide their misery any longer.
In the tapes, Diana shared that she held and played her royal role for five years. Consequently, the public hadn't had the slightest idea of what was truly going on with the Prince and Princess of Wales.
In 1987, Diana didn't join her husband on the royal family's annual summer trip to Balmoral. Her decision led press headlines to announce a possible "royal break."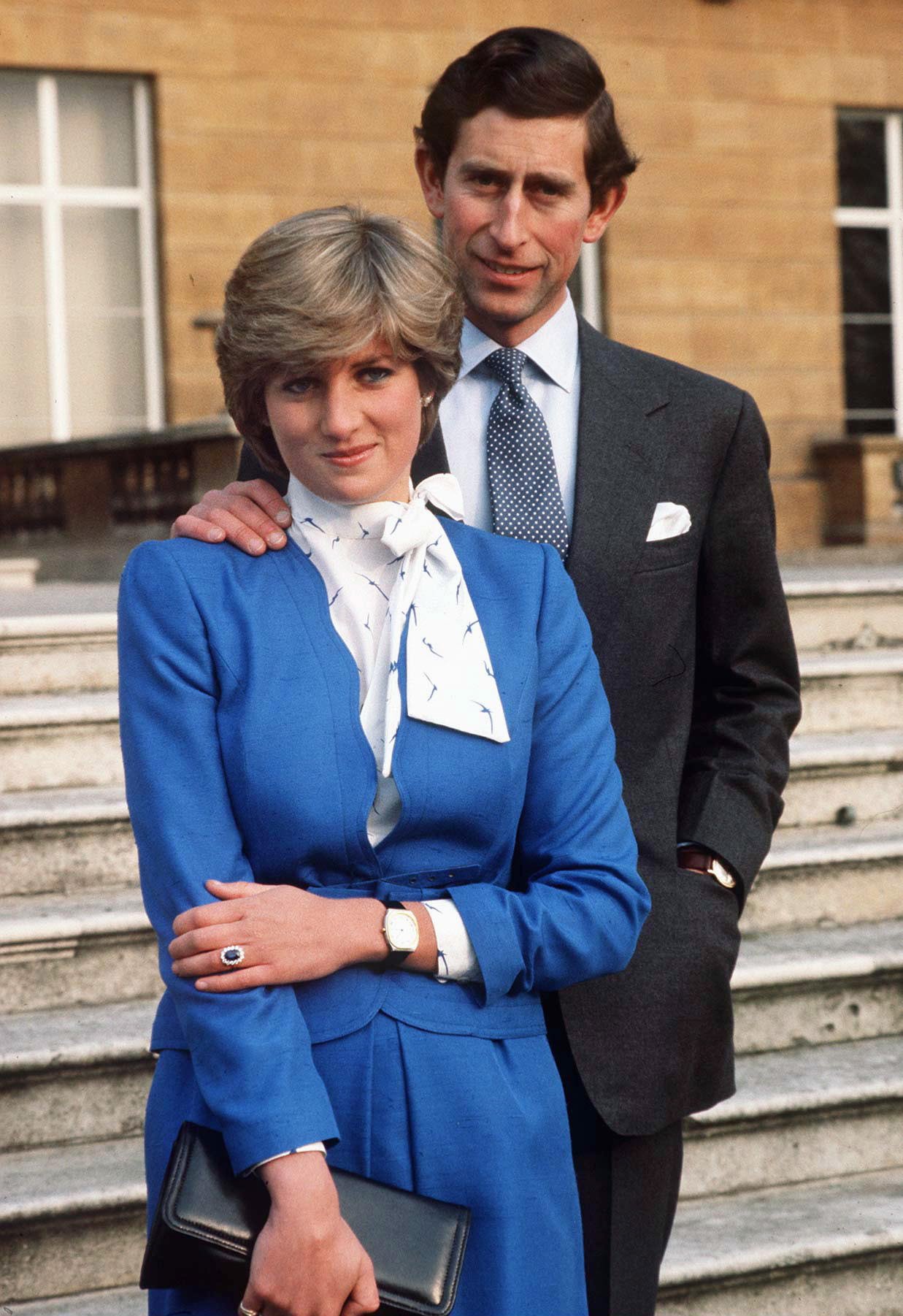 Diana Spencer and Prince Charles pose for photographs in the grounds of Buckingham Palace, in February 1981. | Source: Getty Images
In the upcoming years, whenever the royal couple showed up together, they seemed distant. A Vanity Fair reporter famously shared at the time that Diana was loved by everyone in the world except her husband.
Later, in 1995, Diana spoke about her husband's affair with Camila Parker Bowles on BBC "One's Panorama." She said that there were "three of them in their marriage, so it was a bit crowded."
In 1989, Diana confronted Camilla at a party, saying she knew what was happening between the duo. Camilla told Diana she had two beautiful children and "all the men in the world to fall in love" with her and asked what else she wanted. Diana allegedly replied: "I want my husband."
Please fill in your e-mail so we can share with you our top stories!