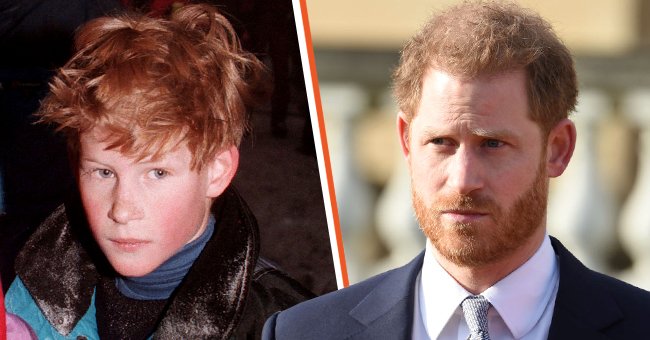 Getty Images
Prince Charles Passed on an Unusual Habit to Prince Harry for Which He Was Teased as a Child
The Duke of Sussex, Prince Harry, opened up about the habit passed on to him by his father, Prince Charles. The habit is peculiar, and the prince was often teased about it as a child.
Born in 1984, Prince Harry is the second child of Princess Diana and Prince Charles of Wales. He started schooling in 1989 at Wetherby School. His brother, Prince William, was also a student at the school.
They later moved to a school in Berkshire, Ludgrove School, in 1992. Prince Harry reportedly found it hard acclimatizing to school life. Once described by his mother as being very interested in sport and art, Harry's interest in riding and hunting started at a very young age.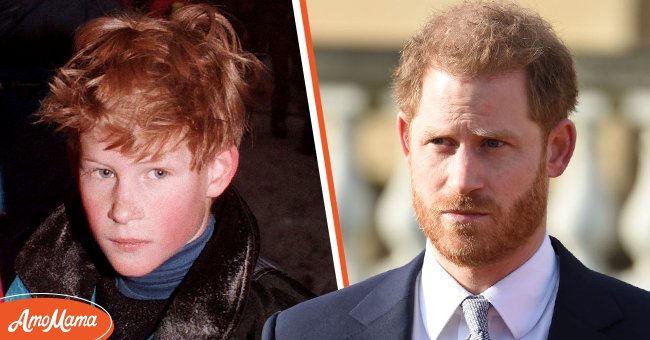 Picture of a young Prince Harry[left]. Picture of the Duke of Sussex, Prince Harry[right] | Photo: Getty Images
Princess Diana took Harry and his brother to different restaurants and amusement parks when they were young. They lived together in Kensington Palace on weekdays but moved to the family's estate Highgrove House in Gloucester, for weekends.
Princess Diana reportedly tried to make them live normal lives even though they originate from privileged backgrounds. She had a tense marriage with Prince Charles, but that did not seem to affect Prince Harry when he was young. As he grew, so did his interest in military activities.
Prince Charles and Princess Diana eventually divorced in 1996, and after that, the young Princes spent their holidays sharing time between both parents.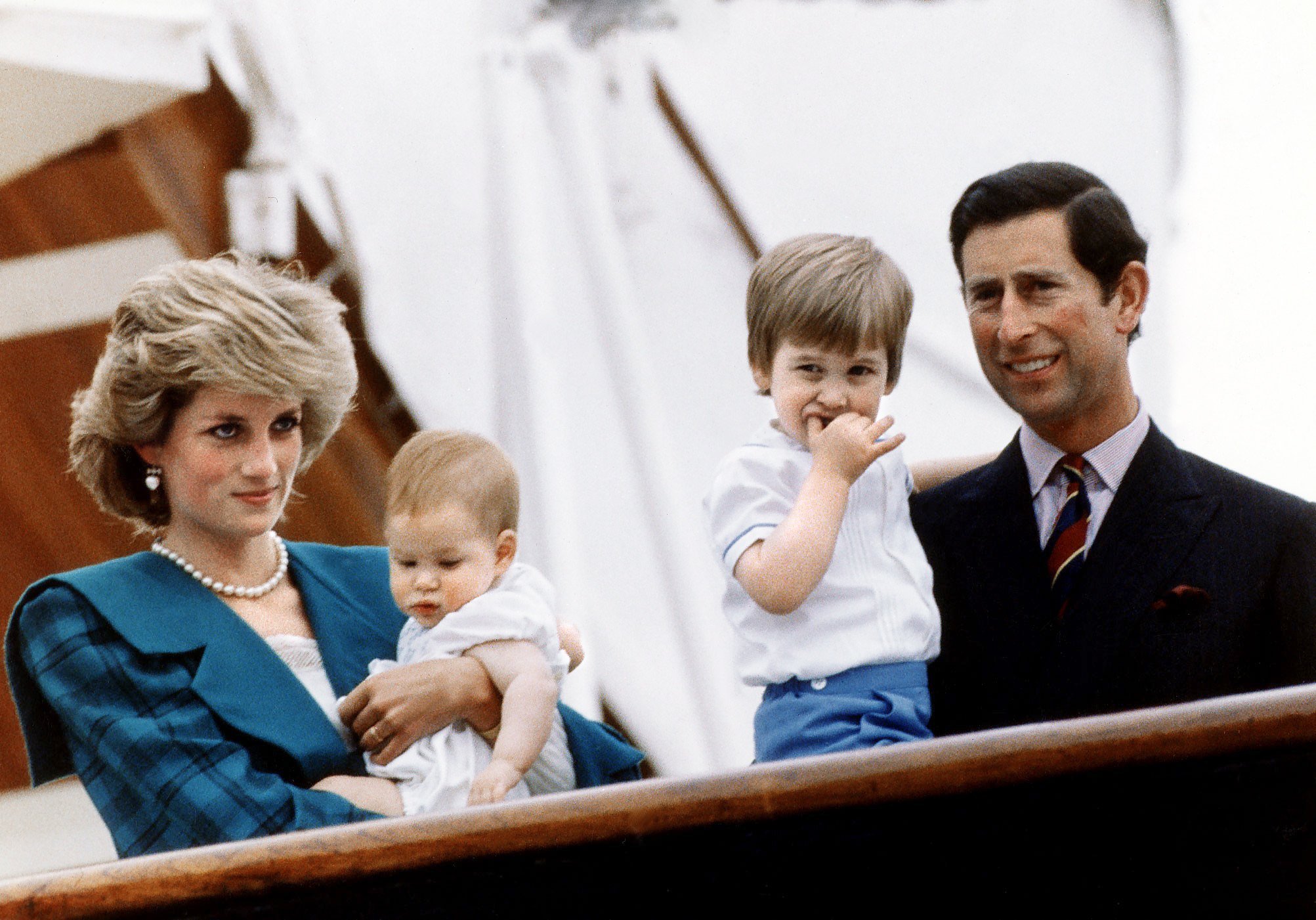 Princess Diana and Prince Charles pose with their sons Princes Harry and William on board royal yacht Britannia during their visit to Venice, Italy, 6th May 1985 | Photo: Getty Images
With Princess Diana, they would go on vacations then sometimes visit the homeless shelter or AIDS clinic. Prince Charles took them on official trips and vacations abroad as well as enjoying outdoor activities in Highgrove.
When Princess Diana was reportedly killed in a car accident on August 31, 1997, Prince Harry went to Balmoral to mourn in seclusion with his family.
He later traveled to London with Queen Elizabeth II and his brother to prepare for the burial. He walked behind his mother's coffin with his brother and father at the burial ceremony.
Prince Harry struggled with the loss and reportedly started having nightmares. He had difficulty with his academics at Ludgrove School and had to wait a year before applying to Elton College.
The wait worked in his favor as he passed his entrance exams brilliantly and started at Eton in 1998. He liked to party, was involved in underage drinking, and tried smoking marijuana in 2001.
The prince's experimentation prompted his father to send him to a rehabilitation center in South London to learn about the dangers of drug use. Prince Harry graduated from Elton College in 2003 then traveled through Australia, Argentina, and Africa.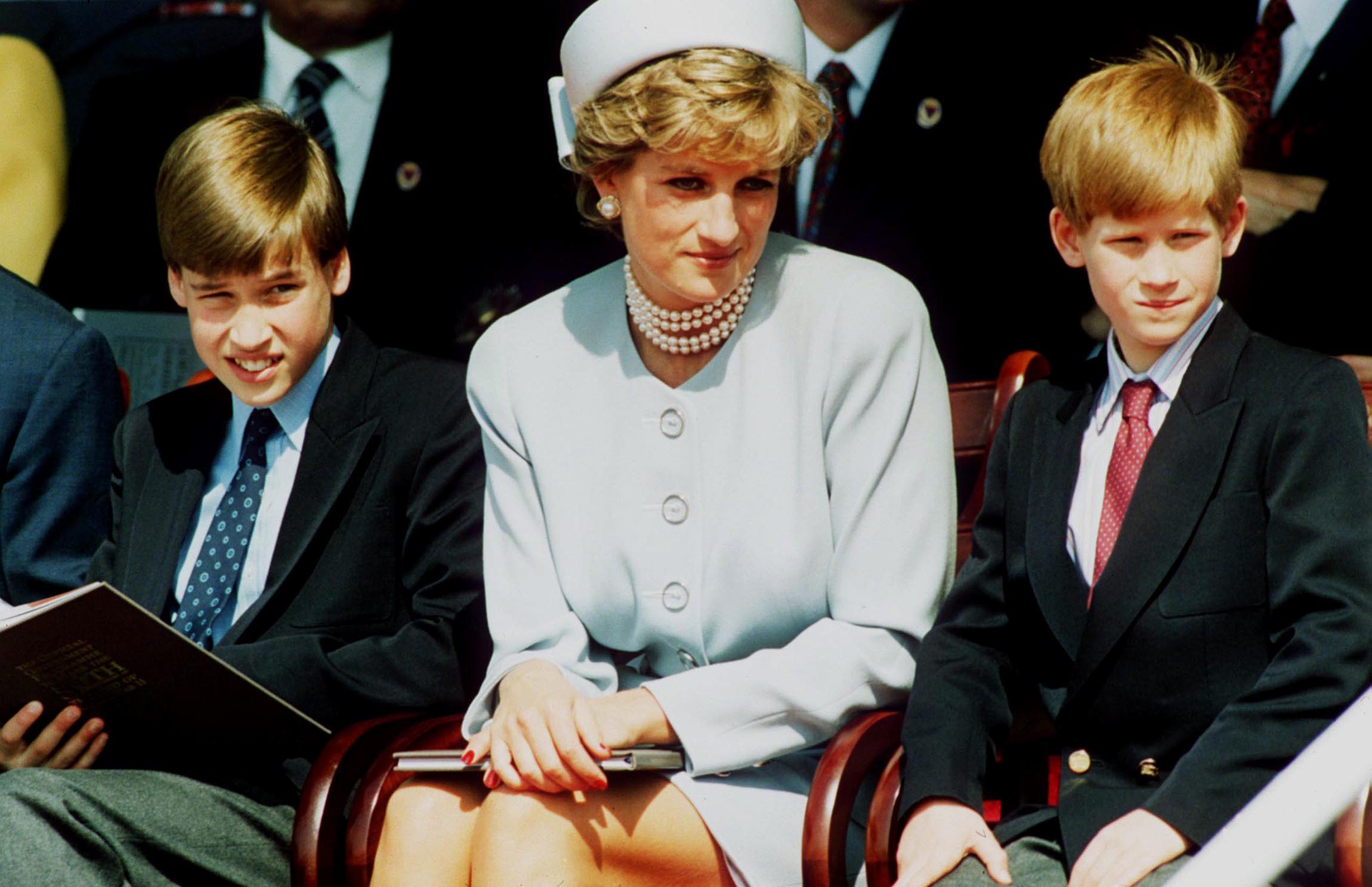 Princess Diana and her sons Prince William and Prince Harry on May 7, 1995, in London, England | Photo: Getty Images.
He loved playing Polo and participated in a Match Test in Australia, which featured Young England vs. Young Australia. He started doing charity work when he visited Lesotho working for orphans of people living with AIDS.
The charity work led him to create a documentary titled "The Forgotten Kingdom: Prince Harry in Lesotho." The documentary raised $2 million for the British Red Cross Fund in Lesotho.
MILITARY CAREER AND MOTHER'S REMEMBRANCE
He started at the Royal Military Academy located in Sandhurst in May 2005, where he trained for 44 weeks. He and Prince William then announced they would be hosting a concert in 2007 in memory of their mother.
Sixty thousand people attended the concert at Wembley Stadium on the day Princess Diana would have celebrated her 46th birthday. The event also raised money for her Memorial fund and charities like Sentebale.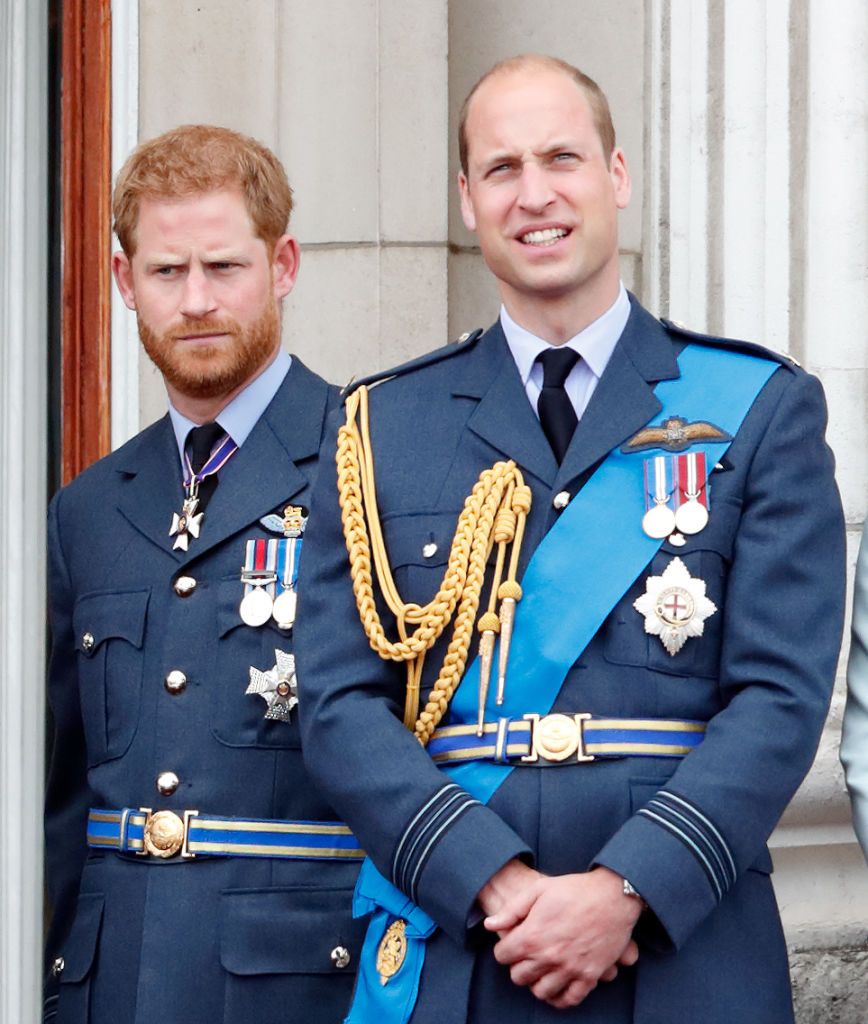 Prince Harry and Prince William watch a flypast to mark the centenary of the Royal Air Force from the balcony of Buckingham Palace on July 10, 2018, in London, England | Photo: Getty Images
After that, Prince Harry started training for the possibility of being deployed to war zones. His plans posed some difficulties in the army because of his background, as they were not convinced he should be allowed to face such dangers.
He trained as an Apache pilot in the Army Air corps from 2009 to 2012 before his second tour in Afghanistan. He participated in several military missions and ended his military service in 2015 but continued to assist wounded military personnel.
FATHER'S 70TH BIRTHDAY AND ADVOCACY
Appearing in a BBC One documentary to commemorate Prince Charle's birthday, the brothers spoke about his life. Prince Harry and Prince William were played video clips of their father making different speeches about things that were important to him.
One of the topics he talked about in 1970 was plastic pollution. Prince Harry then shared he used to get made fun of for picking up rubbish while at school. He admitted whenever he walked and saw something out of place; he would pick it up.
This trait he said was passed on to him by his father, Prince Charles, who Prince William claimed would take them refuse-picking when they were young during holidays.
They recalled being in Norfolk with sticks in their hand, picking up litter into plastic bags. They admitted it is not a bad practice, though, and everyone should be doing it. Prince William was also a little angry about this but credited their parents for instilling the habit in them.
Prince Charles was always an advocate for fear of plastic and its damage to the environment. He has created different initiatives like The Prince's Rainforest Project and the International Sustainability Unit.
Prince Harry followed in his father's footsteps by starting a sustainable travel initiative that encourages sustainable tourism practices. He arranged the initiative in collaboration with TripAdvisor, Visa, Ctrip, and Booking.com.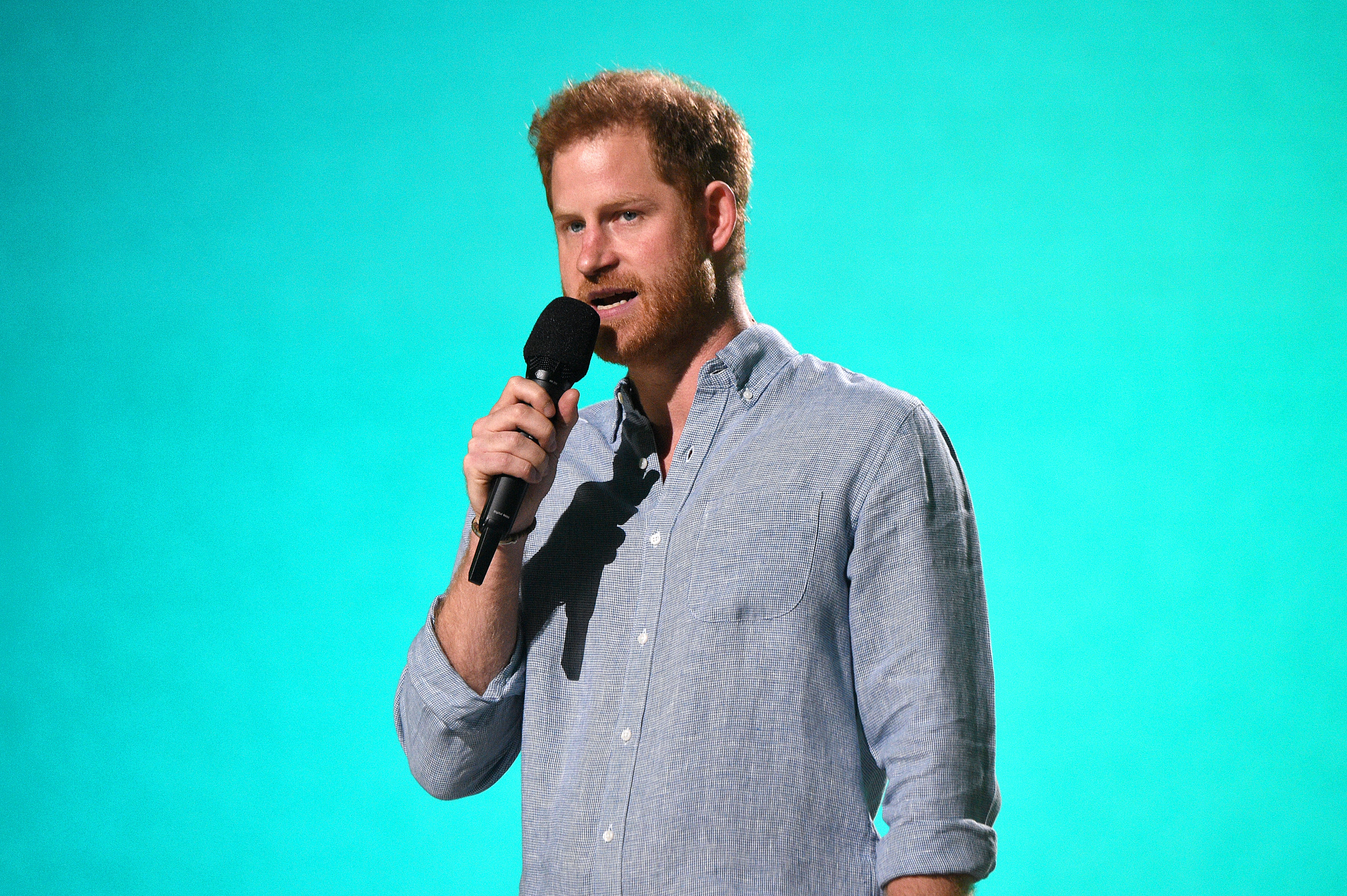 Prince Harry, The Duke of Sussex speaks onstage at SoFi Stadium in Inglewood, California, released on May 2 | Photo: Getty Images
PRINCE HARRY'S FAMILY LIFE
He started dating American Actress Meghan Markle in 2016. They met at the Invictus game in Toronto. They got engaged secretly in early 2017 and officially announced they would marry and move to Nottingham Cottage at Kensington Palace in London.
The news was met with joy and support from members of the Royal Family and fans alike. At the wedding, Prince Harry was given the title of the Duke of Sussex, Earl of Dumbarton, and Baron Kilkeel.
Their wedding took place on May 19, 2018, with Prince William serving the role of best man. Markle gave birth to their son Archie on May 6, 2019. Recently the Duke accused the Royal Family of neglecting him during his struggles with mental health.
In a documentary titled "The Me You Can't See," he talked about his mother's passing and the trauma that came with it. He also discussed the insult he and his wife have faced from the media and discussed turning to drugs and alcohol to suppress his feelings. He explained he felt the happiest during his military days.
He explained on the "Armchair Expert podcast" that his family ignored every effort he made to get help. He claimed he would not be bullied into silence. The Duke and his wife have since left the Royal Family, and they now live independent lives in the US.
Please fill in your e-mail so we can share with you our top stories!