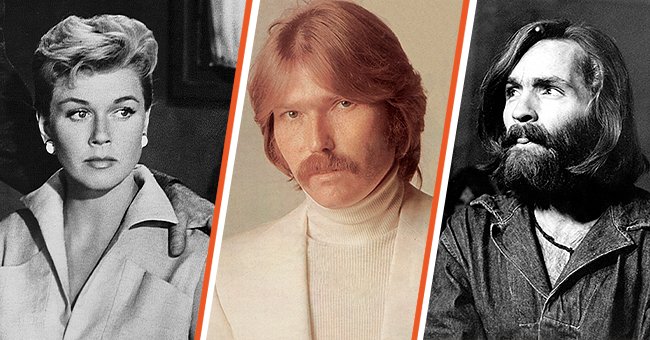 Getty Images
Doris Day Insisted Her Son Move out of His House - Months Later a Murder Happened in It
When Doris Day learned that Charles Manson had visited her son, Terry Melcher, she asked him to move out. A few months later, the Manson Family committed murders in it.
Some called what Doris Day did "maternal instinct." Others believed it was just luck. For Mike Love, the Beach Boys frontman who wrote about Terry Melcher's connection to Charles Manson in his 2016 autobiography, it was a mother's intuition.
In any case, the outcome was the same: by urging Melcher to move out of his Cielo Drive home, Day may have saved him from dying at the hands of the Manson Family.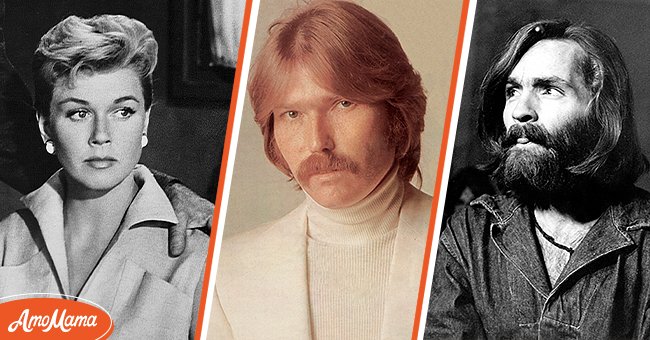 Doris Day in a scene from the film 'The Man Who Knew Too Much', 1956 [left]. Portrait of Terry Melcher in the 1970s [center]. Charles Manson circa 1970 [right]. | Photo: Getty Images
MELCHER-MANSON CONNECTION
In "Good Vibrations: My Life as a Beach Boy," Love wrote that Manson had an "inexplicable" friendship with bandmate Dennis Wilson. The friendship occurred before Manson became one of the most notorious American criminals.
Eventually, Wilson introduced Manson, a singer-songwriter determined to make it big in the Los Angeles music industry, to his bandmates.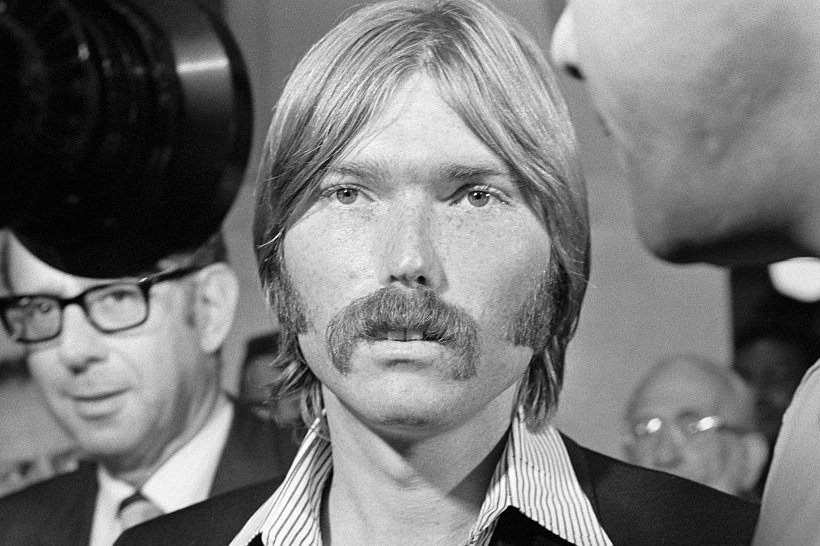 Terry Melcher on December 9, 1969 | Photo: Getty Images
Melcher, a record producer who was acquainted with the Beach Boys, also met Manson through Wilson. Shortly after, Manson started going to clubs with Wilson and Melcher.
After one of their outings, Wilson dropped Melcher off at his rented house at 10050 Cielo Drive in the Benedict Canyon area in California, and Manson was in the car. At the time, Melcher didn't think much of it.
In 1969, though, Melcher visited Manson – a possible music talent – at his Spahn Ranch place. Love admitted that the meeting was probably a favor for Wilson as Manson wanted to get a record contract through Melcher.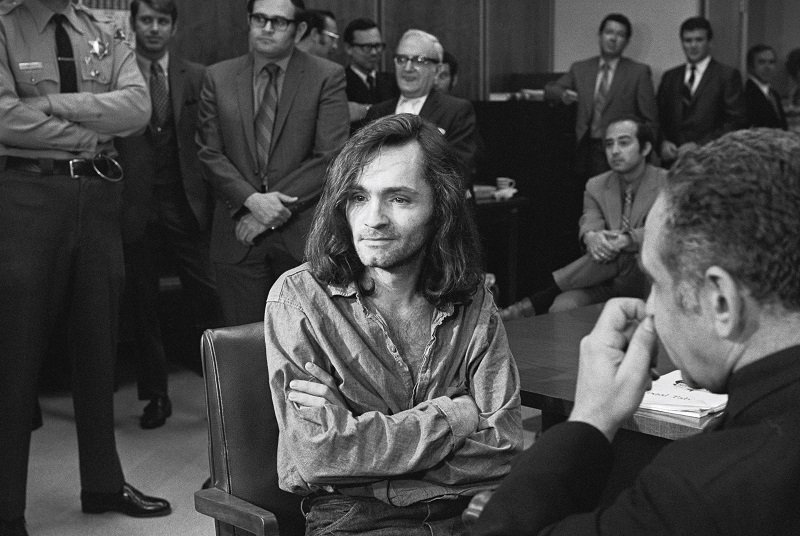 Charles Manson in court on June 19, 1970 | Photo: Getty Images
However, the record producer was convinced that Manson wasn't talented enough to be a full-time musician. Apart from turning him down, Melcher made it clear he wouldn't help him.
The fact that Manson's place was in poor condition didn't help. Melcher once said he wanted to get "the hell out of there" as soon as he saw how filthy it was.
Manson chose the new residents of the 10050 Cielo Drive home as his first victims.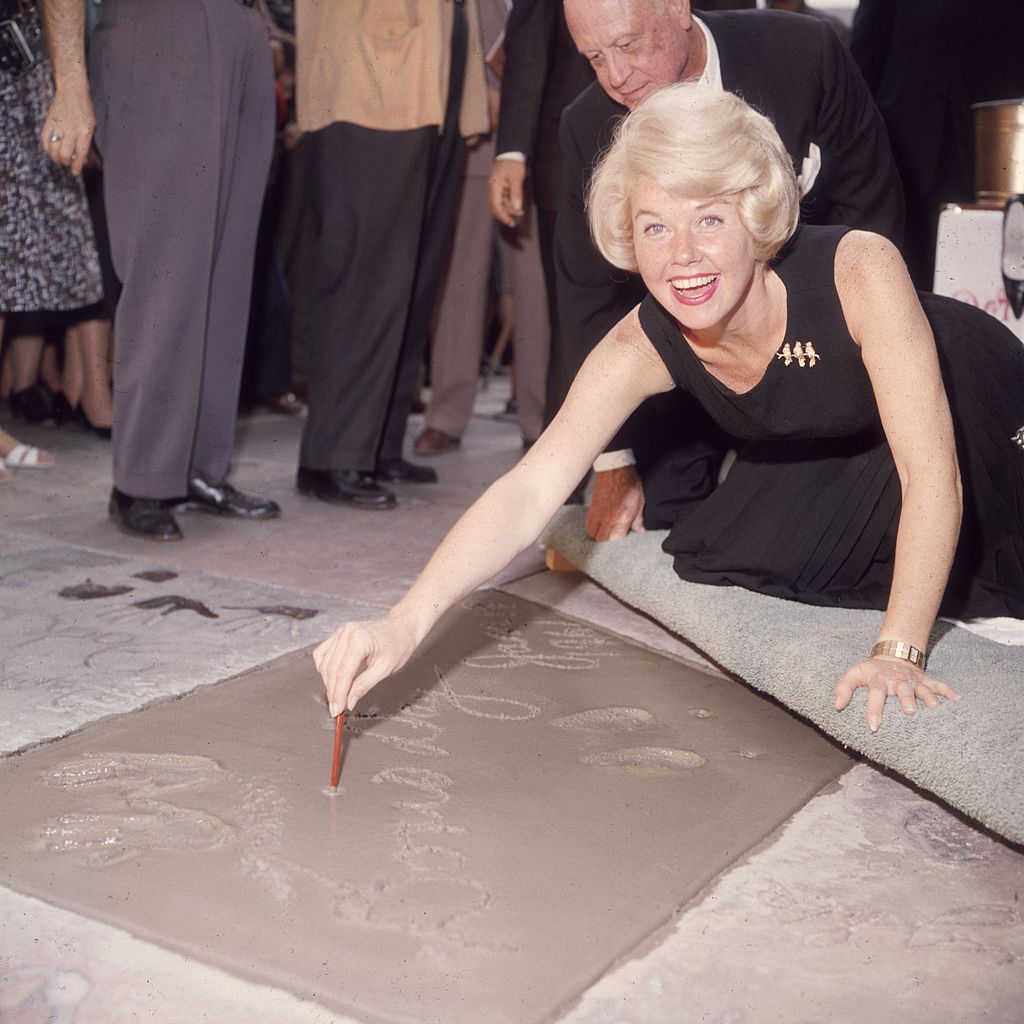 Doris Day signing her name in cement on Hollywood Boulevard, Hollywood, on January 19, 1961 | Photo: Getty Images
A MOTHER'S INTUITION
Given that Melcher and his mother, "Pillow Talk" star Doris Day, were so close, he told her about his encounters with Manson, his scary personality, and his "zombie followers."
Day was especially worried when she learned that Manson had been to Melcher's Cielo house, so she urged him to move out. He listened, and it was probably one of the best decisions of his life.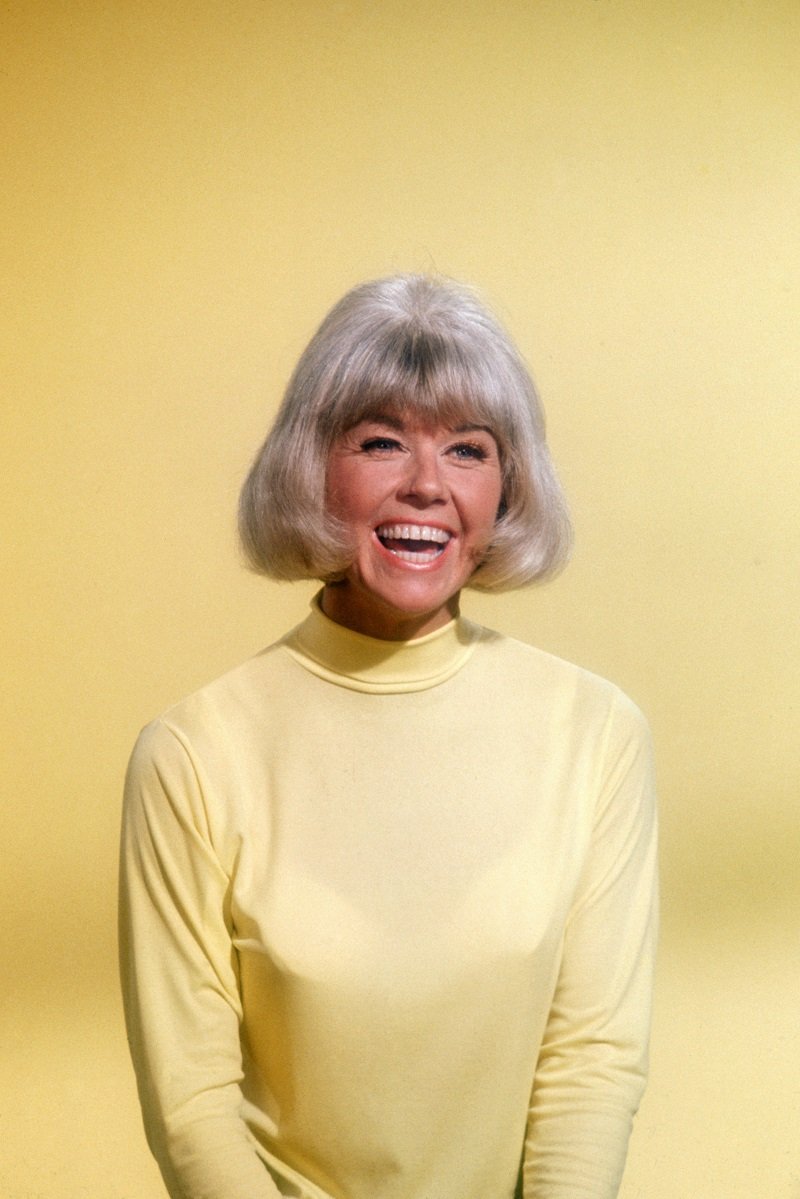 Portrait of Doris Day in the late 1960s | Photo: Getty Images
Love wrote that Manson was angry at what he considered a corrupt society. To seek revenge, he convinced his followers, known as the Manson Family, that the apocalypse was coming in a race war.
He made them believe that all White people (except for them) would be eliminated from the earth when that war ended. As a result, they would defeat all Black people and repopulate the world with their "perfect offspring." That plan was named "Helter Skelter."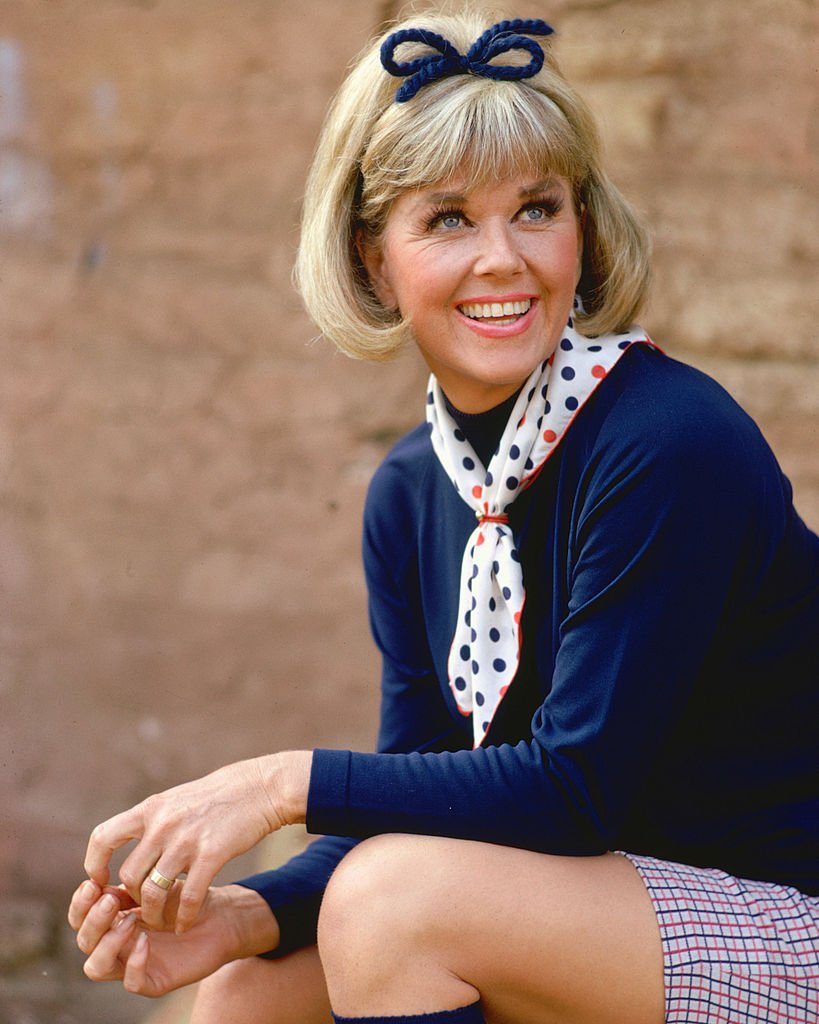 Portrait of Doris Day circa 1965 | Photo: Getty Images
SHARON TATE'S MURDER
Seven months after Melcher moved, Manson chose the new residents of the 10050 Cielo Drive home as his first victims. On August 9, 1969, actress Sharon Tate was killed.
Unaware of Manson's plan, Tate had invited her friends Jay Sebring, Wojciech Frykowski, and Abigail Folger for dinner, and they were also murdered. The house's caretaker, the 18-year-old Steven Parent, was killed, too.
Sharon Tate in September 1965 | Photo: Getty Images
During the crime, Tate was eight months pregnant, and her unborn baby didn't survive. Only one day later, the Manson Family attacked again. The victims were supermarket executives Leno and Rosemary LaBianca.
Four months later, cult members, including Susan Atkins, were arrested for car theft. Fortunately, Atkins began talking to her cellmates, bragging about being part of Tate's killing.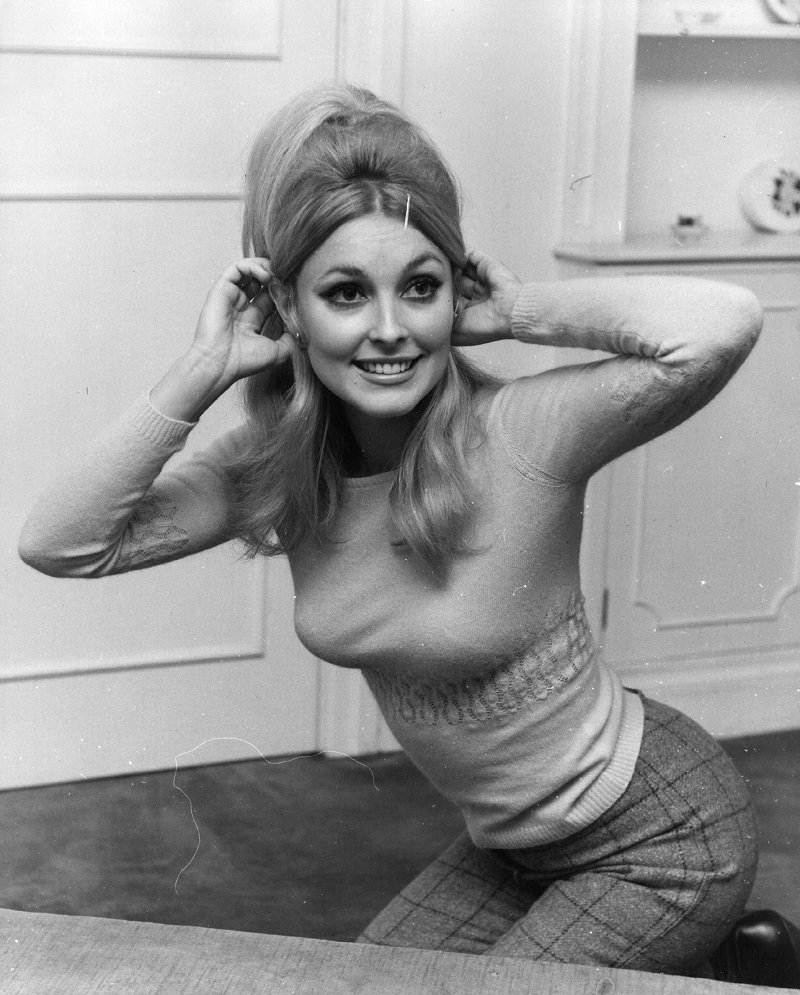 Sharon Tate in London in 1965 | Photo: Getty Images
The police investigated her claims and arrested the rest of the Manson Family days later. They were all sentenced to death. Atkins passed away of a brain tumor in 2008, and Manson died of a heart attack in 2017.
Authorities eventually discovered that Manson knew Melcher had moved out of the Cielo property before the murders, so he was never a target. Still, it is impossible to know what would have happened if Melcher hadn't listened to his mom.
Day received a letter that read she should be put in a gas chamber like "the rest of the Jews."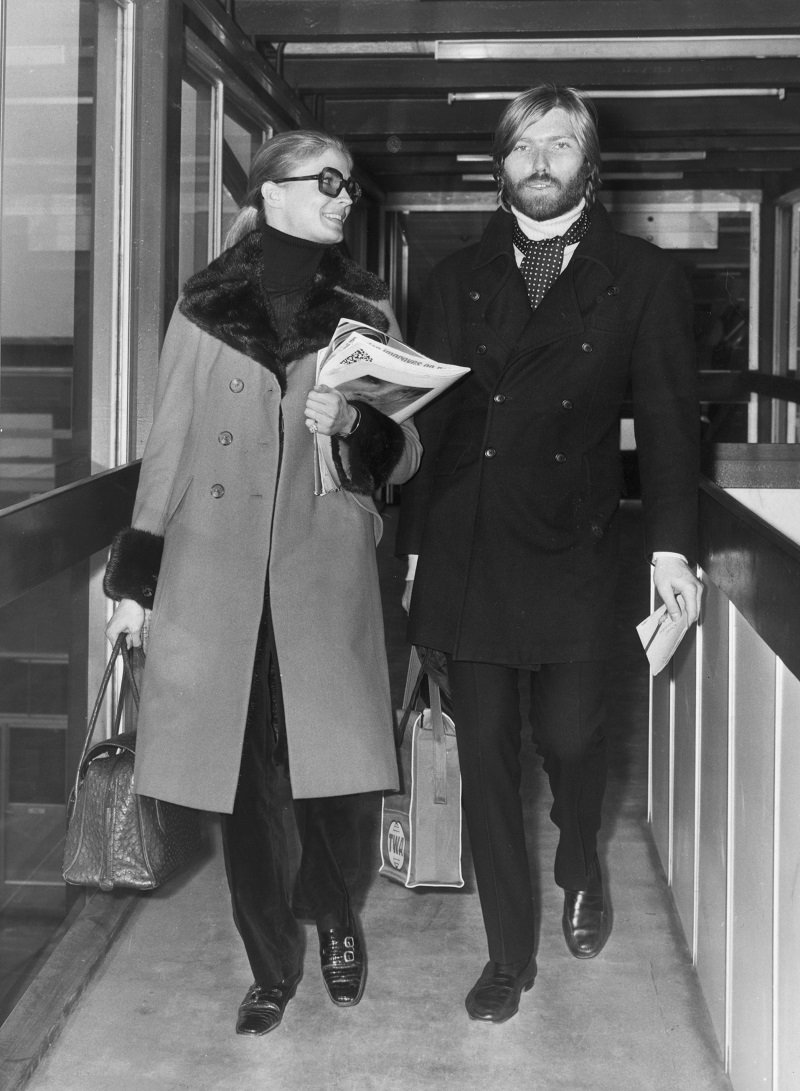 Candice Bergen with Terry Melcher on November 8, 1968 | Photo: Getty Images
MELCHER AFTER THE CRIMES
Following the Manson murders, Melcher was "very paranoid," explained former Monterey County police officer Bill Cassara, author of "Hollywood in Monterey: Chronicles of a Cop." Cassara said:
"No one would ever talk about the Manson murders in front of Terry. He was a very paranoid person. He did not like to be around crowds. He certainly didn't like being recognized."
Whenever there was an event for Day, Melcher would hire deputies and sergeants to provide security and tell them they needed to be in every picture taken of his mother.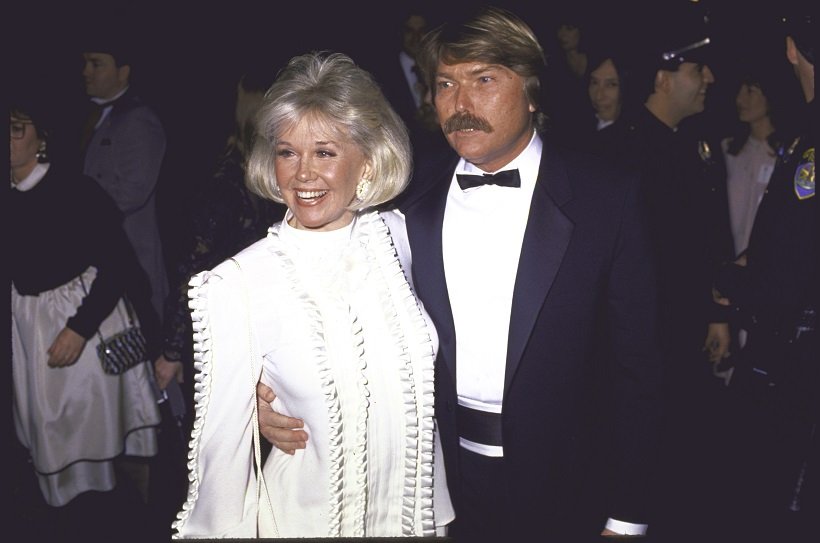 Doris Day and Terry Melcher in the 1970s | Photo: Getty Images
After the homicides, police officers interviewed Melcher due to his connection with Manson and asked if he had been romantically involved with any Manson girls.
He was so upset about that question that he called them "Manson dogs" and showed officers photos of his actual girlfriends. Cassara admitted that it pained Melcher to relive his moments with Manson.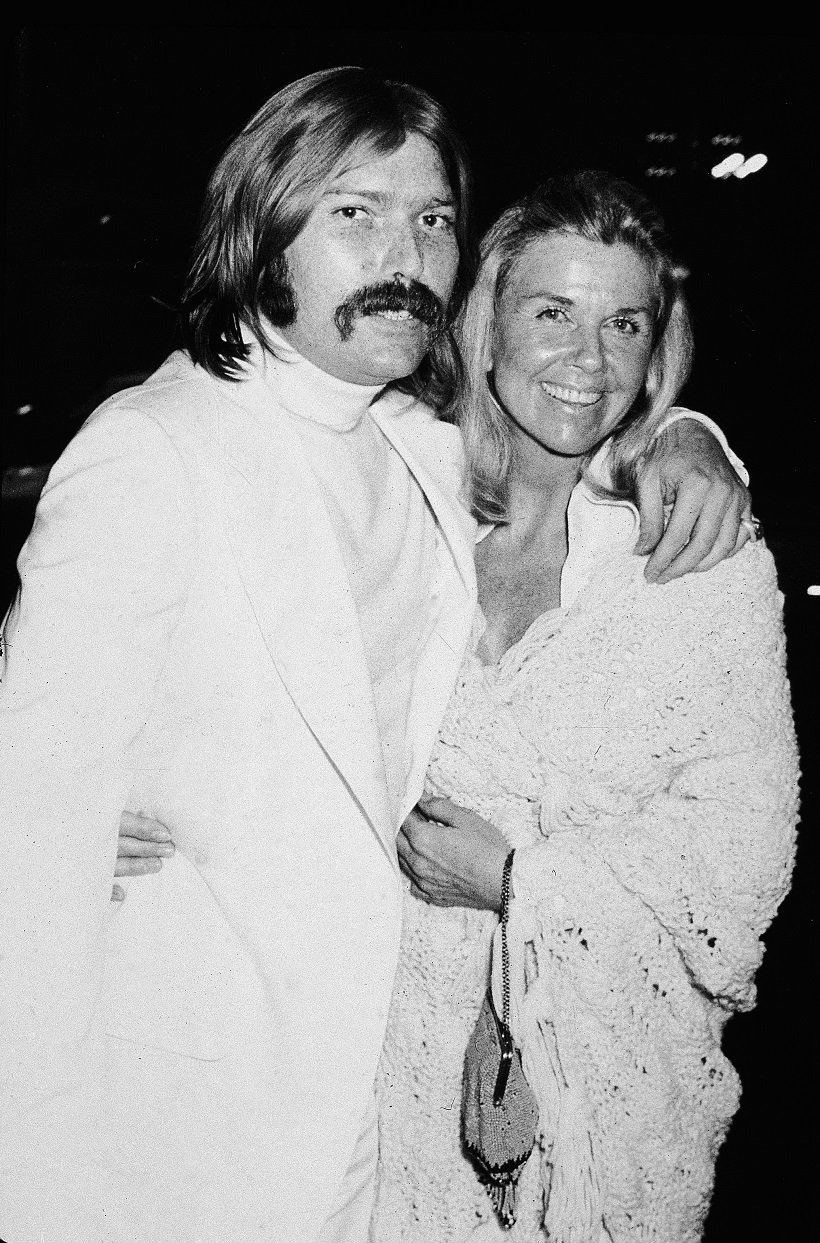 Doris Day and Terry Melcher in the early 1970s | Photo: Getty Images
A while later, Day received a letter that read she should be put in a gas chamber like "the rest of the Jews." She and Melcher got understandably worried and asked Cassara to investigate.
Much to their surprise, the person who wrote it included his name and return address. It was a paraplegic man from Northern California who had nothing to do with the Manson Family. Still, that incident brought up old fears.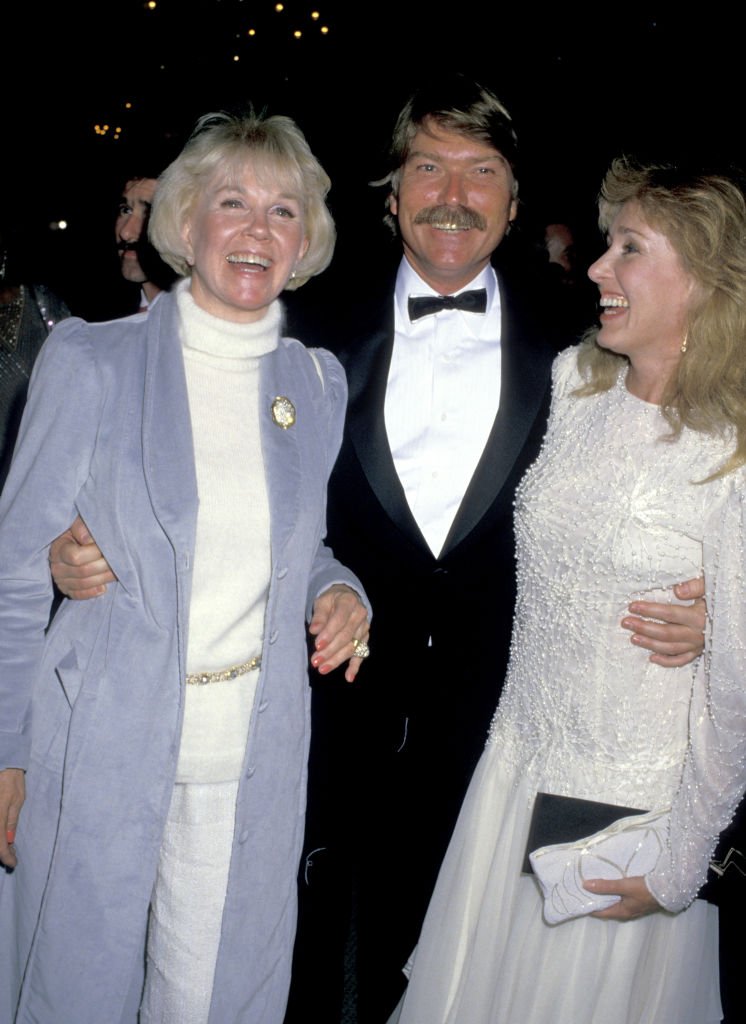 Doris Day, Terry Melcher, and his wife at Hyatt Regency Hotel in Monterey, California in 1988 | Photo: Getty Images
According to Cassara, Melcher was a giving man. Melcher volunteered for the Sheriff's Rescue Team and co-founded the Sheriff's Advisory Council to help raise money to support the Sheriff's Office operations.
Sadly, Melcher died in 2004 at age 62 after struggling with melanoma. His mother outlived him as she passed away in May 2019, aged 97. Rest in peace.
Please fill in your e-mail so we can share with you our top stories!
news.AmoMama.com does not support or promote any kind of violence, self-harm, or abusive behavior. We raise awareness about these issues to help potential victims seek professional counseling and prevent anyone from getting hurt. news.AmoMama.com speaks out against the above mentioned and news.AmoMama.com advocates for a healthy discussion about the instances of violence, abuse, sexual misconduct, animal cruelty, abuse etc. that benefits the victims. We also encourage everyone to report any crime incident they witness as soon as possible.