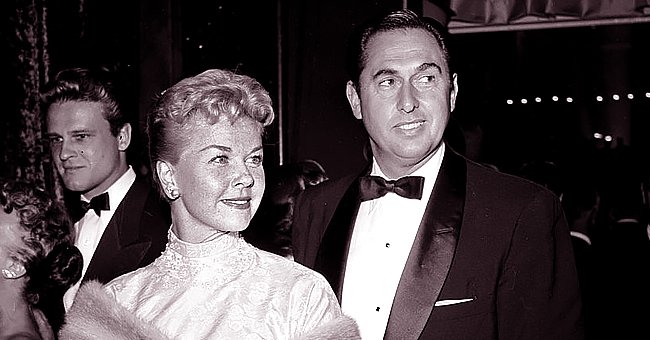 Getty Images
Doris Day's 3rd Husband Left Her in Debt When He Suddenly Died after Spending Her $20m

When Doris Day said "I Do" to her third husband, Martin Melcher, she thought she signed up for a happily ever after. But in place of marital bliss, Day found herself engulfed in debt.
In the early '60s, Doris Day had become one of the most significant box office sensations. She had revered roles in "Pillow Talk" and "The Man Who Knew Too Much" and Academy Award nominations to her name.
Day recorded over 600 songs, with tunes such as "My Dreams Are Getting Better All the Time" and "Sentimental Journey" becoming number one hits.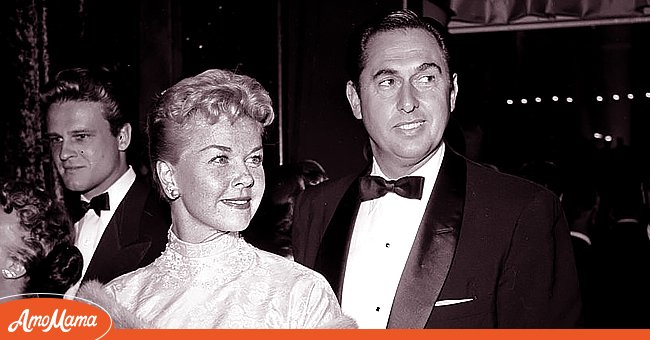 American actress Doris Day with husband Marty Melcher at the film premiere of 'A Star Is Born' featuring Judy Garland, circa 1954 | Source: Getty Images
Day debuted her silver screen career with the film "Romance on the High Seas." She soon landed more roles in "Calamity Jane," "Move Over Darling," and "The Thrill of It All," among many more that boosted her to unfathomable heights.
Despite her career success in music and film, her life away from the big screens was anything but successful. A far cry from her chipper and perfect personality on TV, her life was filled with heartbreaks.
After her first husband hit her on the second day of their marriage, Day began planning her escape. However, escaping became a distant thought as she soon discovered she was expecting her son Terry Jorden.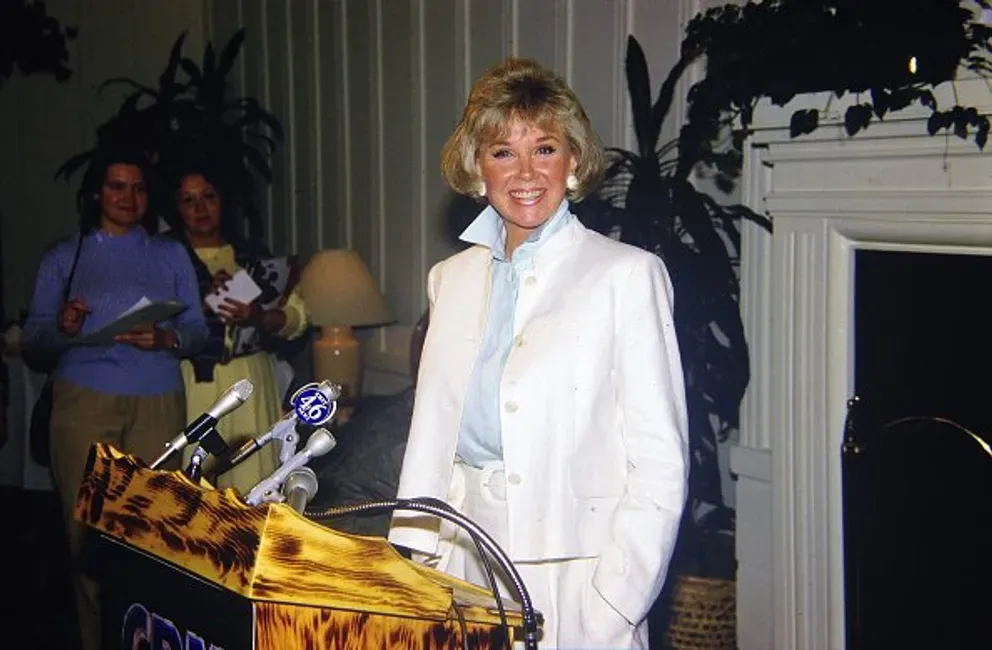 Doris Day at a press conference at the dog friendly hotel she owns in Carmel, California July 16, 1985. | Photo: Getty Images
Her husband continued to abuse her physically even while pregnant, but in 1943, she eventually kicked him out of their home. The Hollywood icon would then go on to marry her second husband. But that, too, did not last long.
DAY AND MELCHER MEET
Day expected the third time to be a charm when she married her next husband, Motion Picture and Music Executive, Martin Melcher. She was only 29 at the time.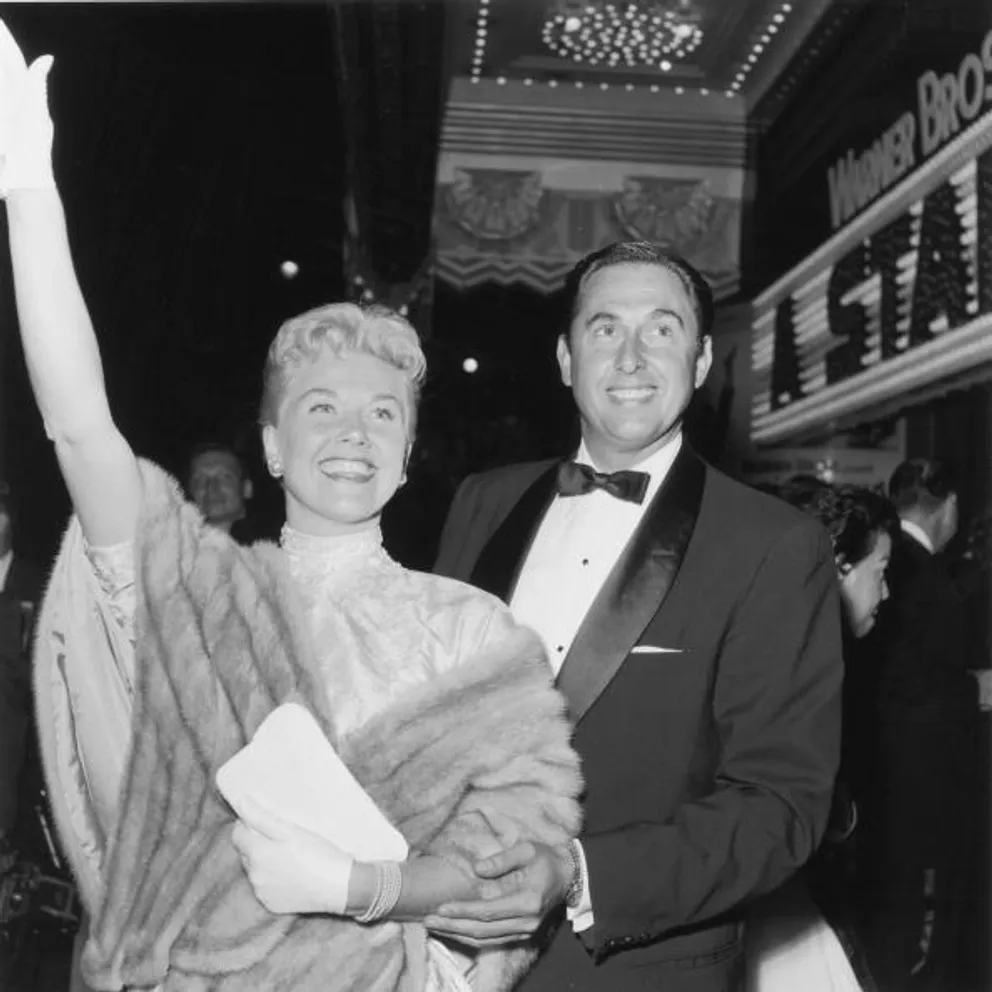 Doris Day and Marty Melcher, at the premiere of director George Cukor's film, "A Star is Born," Hollywood, California in 1954. | Photo: Getty Images
Their meeting was business-oriented, as Melcher had become Day's manager after claiming that her first agent was stalking her. She thought she would find happiness, but she was in for a rude awakening. She recalled:
"I seemed to have found the solid, serene life I had been seeking."
She remembers being bemused by Melcher. He seemed perfect in her eyes. She had found a lover, a father to her son, and a manager all wrapped up in one.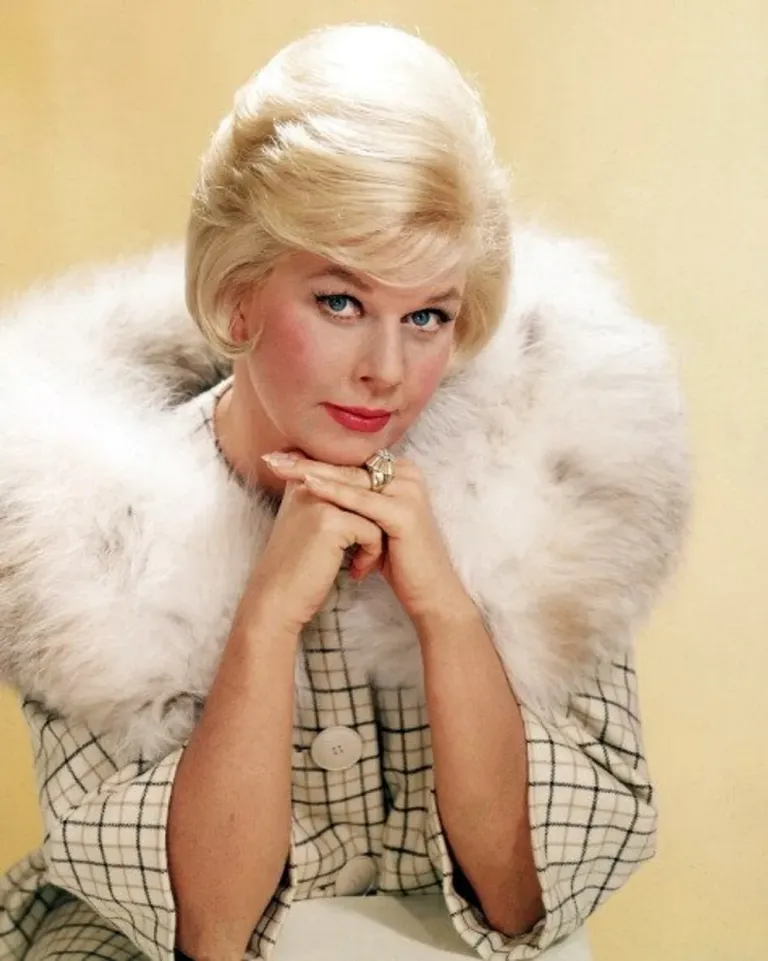 American actress Doris Day in a fur-trimmed coat, circa 1963. | Photo: Getty Images
In the course of the marriage, Melcher adopted Terry and gave him his last name. He also became quite successful in his music career and record-producing and later produced many of Day's movies.
THE SHADY INVESTMENTS THAT LEFT DAY IN DEBT
However, the truth would start revealing itself when Day uncovered that Melcher started beating her son. He also did not treat Day well.
Melcher was pushing Day into taking roles that he said would earn her big bucks, but in retrospect, he was only looking out for himself. As soon as the money would hit the bank account, Melcher would embezzle her fortunes.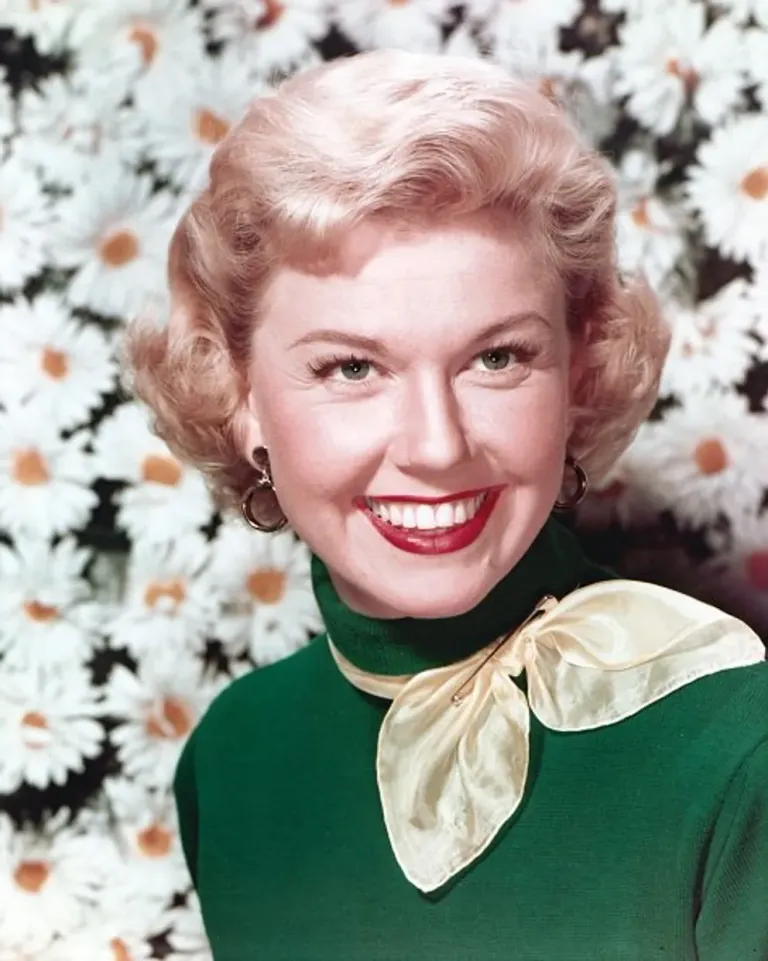 American actress Doris Day, circa 1960. | Photo: Getty Images
Melcher entrusted a Beverly Hills lawyer, Jerome Rosenthal, to handle Day's money. Rosenthal would, in turn, invest the money in several wayward businesses, including shady gas and oil deals, bankrupt hotels, and land bank bond transactions.
Day would work hard for her money but would remain in the dark about the shady investments. It was not until after Melcher died in 1968 that Day discovered she was broke and 450,000 dollars in debt. She said at the time:
"My husband thought Rosenthal was a genius. I was working away, knowing nothing and trusting."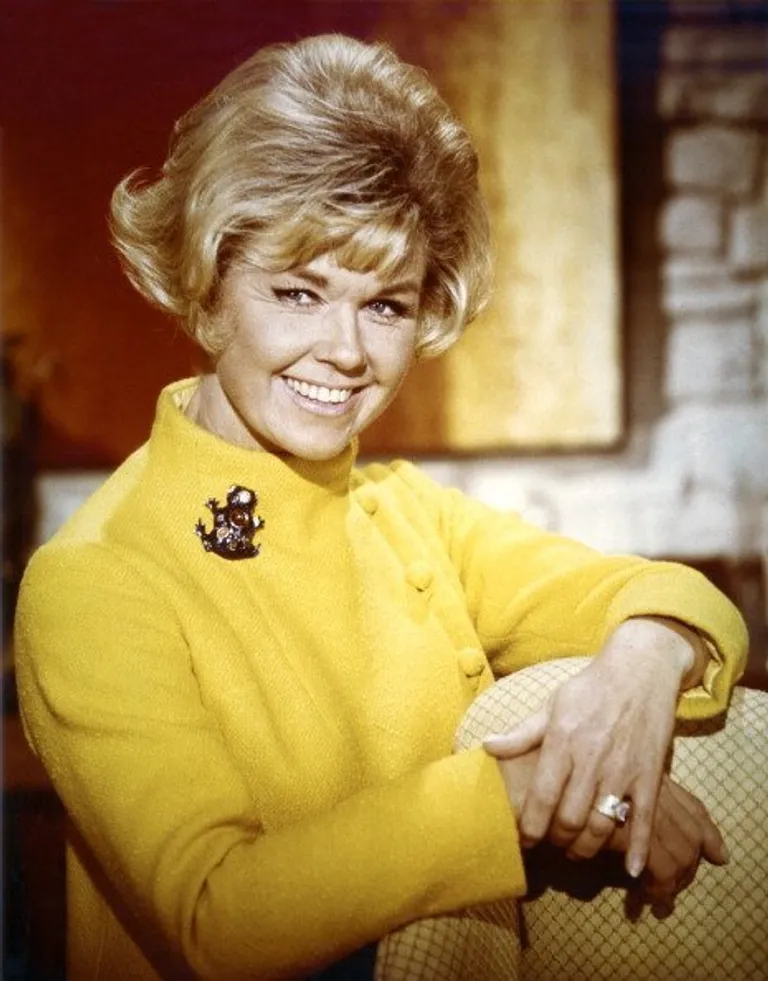 Doris Day, US actress and singer, smiling and wearing a yellow high-neck jacket, with a brooch on the right shoulder, in a studio portrait, circa 1965. | Source: Getty Images
Day was distraught. She had trusted her husband, but Melcher had taken advantage of her trusting nature to embezzle her 20 million dollar fortune.
On top of empty bank accounts, Melcher had signed a contract requiring Day to appear on several TV shows, such as "The Doris Day Show," without her approving of it.
Day had no choice but to appear on the show if only to offset some of her debts. After Melcher died in 1968, Rosenthal tried to claim the remaining fortune, but Day sued.
The judge overlooking the case declared that Day would be compensated 22.8 million dollars for malpractice and fraud, but Rosenthal declared bankruptcy.
In an interview in 1986, Terry disclosed that Day eventually got paid an amount by an insurance company, but it was nothing close to the amount quoted by the judge.
Some reports say that in 1977, Day and Rosenthal's insurers settled for a $6 million compensation, which they would pay in 23 annual installments.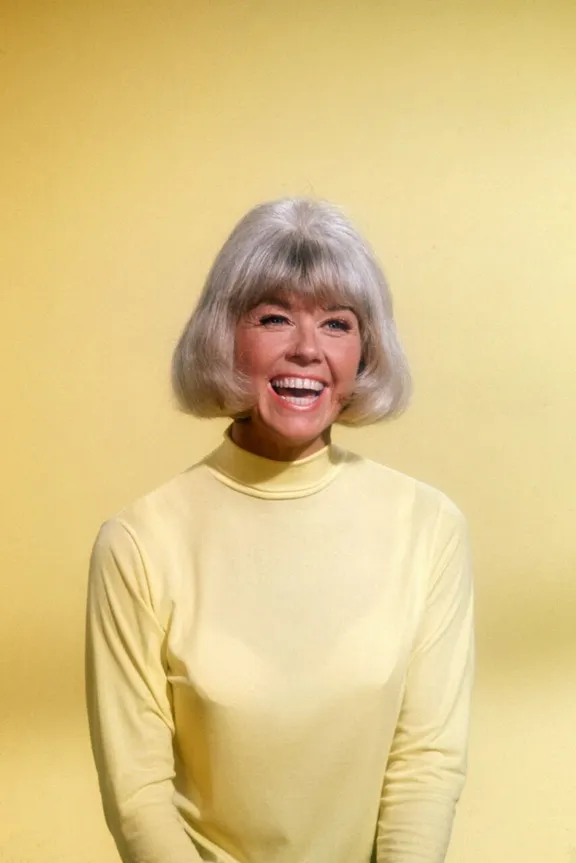 Actress Doris Day poses for a portrait circa late 1960's. | Source: Getty Images
DAY'S FAILED MARRIAGES
In light of Day's passing on in 2009, we take a look at the married life of a woman that believed so much in love that she married four times in pursuit of marriage bliss.
Day was only 17 when she married her first husband, Al Jorden. Jorden was a trombonist, and the two met when they both worked with Barney Rapp's Band.
The marriage was short-lived, and barely two years later, they parted ways. The actress then met and married George William Weidler, a saxophonist.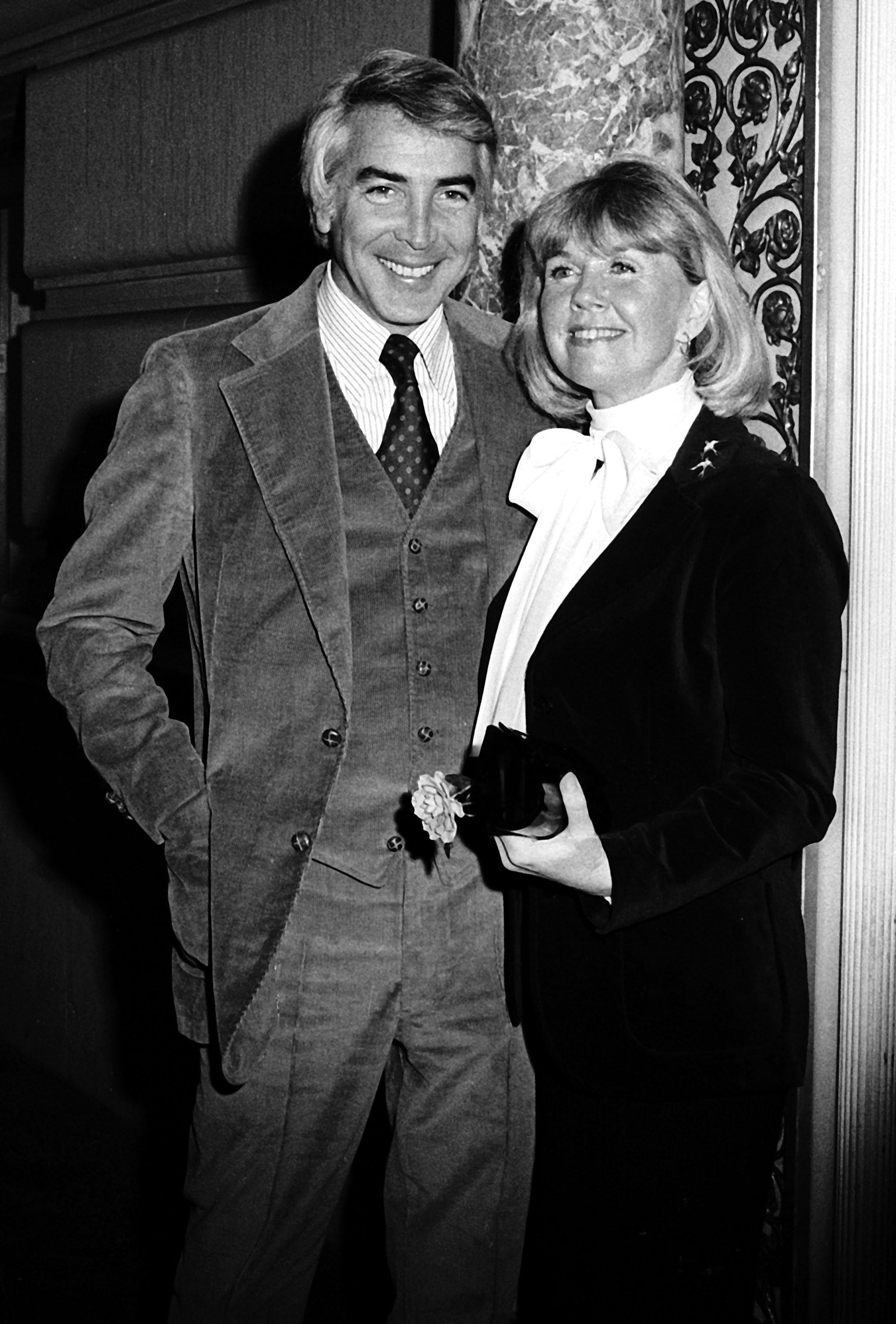 Doris Day and husband Barry Comden at the Pierre Hotel in 1976 | Source: Getty Images
Weidler was a benign man, and they lived happily in a Los Angeles trailer park. However, after three years of marriage, Weidler walked out, saying he knew Day would become a star and did not want to live in her shadow. They got divorced in May of 1949.
After her split from Weidler, she was involved with future president Ronald Reagan, an affair born on-set during the filming of "The Winning Team." But that too was short-lived, and in 1951, she married her third husband Melcher, who would leave her in debt upon his death.
Despite the heartbreak she underwent, Day was still hopeful that she would find her prince charming. In 1976, the "Love Me or Leave Me" star married her fourth husband, Barry Comden.
Comden worked as the host in one of Day's favorite restaurants and would always give her a bagful of bones and meat scraps to take back to her dogs in an attempt to win her over.
After their marriage ended, Comden complained that Day loved and gave more attention to her pets than she did to him. Day did not marry a fifth time and lived out her life as a mother of one. She passed on in 2019, aged 97.
Please fill in your e-mail so we can share with you our top stories!