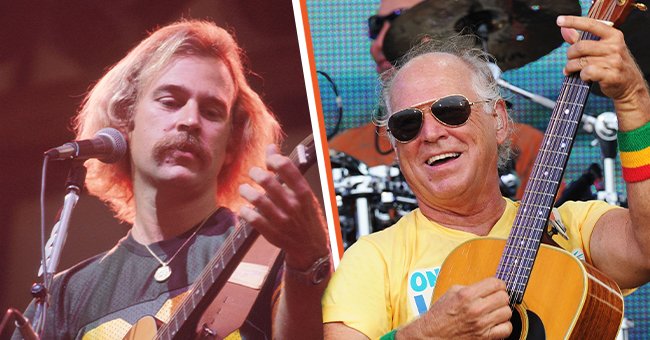 Getty Images
Jimmy Buffett's 44-Year Marriage & Decision to Name Daughter after Dad – Inside their Family
Singer Jimmy Buffet has been married three times to two different women who made him the proud father of three amazing kids. His family is made up of various marvelous personalities.
Jimmy Buffet, a father of three and a celebrated music icon, has been at the top of his game since venturing into entertainment. Active since 1964, the musician has touched millions of lives with his vocals, rendering some of the most inspiring tunes ever heard.
Outside showbiz, the musician and actor has inspired more people with his insightful teachings and exemplary life. Topping the list of people motivated by Jimmy's life off the screen is his wonderful blended family comprising his wife and three children.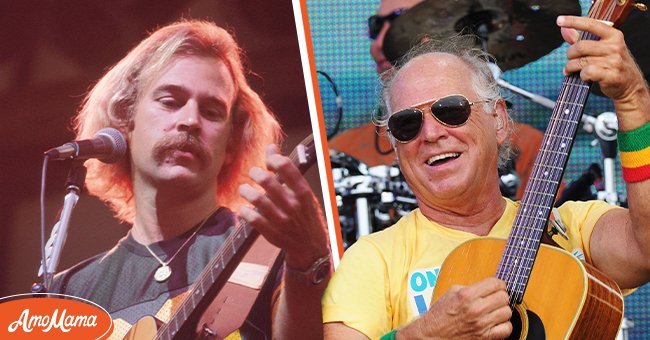 Jimmy Buffett performs on stage, New York, 3rd August 1977[right].Jimmy Buffett performs onstage at Jimmy Buffett & Friends: Live from the Gulf Coast, a concert presented by CMT at on the beach on July 11, 2010 in Gulf Shores, Alabama[right] | Photo: Getty Images
BEING JIMMY BUFFET
Jimmy Buffet was born on Christmas day in 1946 to parents Mary Lorraine and James Delaney Buffett Jr. As a grade-schooler, the icon joined his school band, where he learned to play the trombone, marking one of his earliest ventures into music.
In addition to his musical pursuits, Buffet is an actor, an author, and a businessman with at least two restaurant chains in his name. After over five decades in the industry, he remains one of the richest musicians in the world.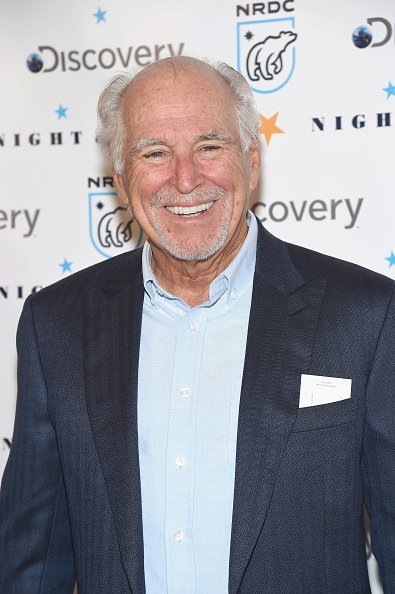 Jimmy Buffett at New York Historical Society on April 30, 2019 in New York City | Photo: Getty Images
EMBRACING MUSIC
While he always had a flair for music, Buffett embraced it as a career in the late sixties, releasing his first album, "Down To Earth," in 1970, following his graduation from the University of Southern Mississippi.
His popularity grew in the late seventies, with his numerous albums and songs capturing hearts across the globe. Soon, the music artist began touring, making him a popular concert draw.
Some of his all-time favorite songs include "Margaritaville" from the "Changes in Latitudes, Changes in Attitudes" album, "It's Five O'Clock Somewhere," "Hey Good Looking," and "Breath In, Breath Out, Move On," from the "Take the Weather With You" album.
Other groundbreaking albums released by the icon include "License To Chill," "A1A," and "Havana Daydreamin'," among others. Most of his songs and novels were inspired by childhood vacations with his grandfather and regular visits to the Caribbean Islands.
BUILDING A FAMILY
In 1969, the icon married his first wife, Margie Waschichek. Their union, which yielded no children, lasted barely two years before their divorce in 1971.
Following his first divorce, the businessman tied the knot with his second wife, Jane Slagsvol, in 1977. The duo welcomed two daughters, Savannah Jane and Sarah Delaney, named after her grandfather. They also share an adopted son Cameron Marley.
Buffet and Slagsvol's union hit a rough patch in the early eighties, leading to their separation. Almost a decade later, the duo reunited, rekindling their marriage in 1991.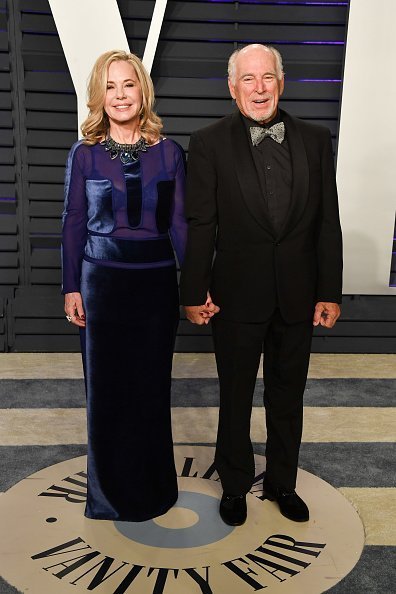 Jane Slagsvol and Jimmy Buffett at Wallis Annenberg Center for the Performing Arts on February 24, 2019 in Beverly Hills, California | Photo: Getty Images
BUFFETT'S RELATIONSHIP WITH HIS WIFE
Since rekindling their vows, Buffet and his second wife have enjoyed marital bliss, relishing every moment of parenting their three children.
The "Margaritaville" crooner has been open about the secret to his lasting relationship with Slagsvol. During an interview, the icon divulged that having low expectations was key to their marital happiness.
He explained how his fame and career path required him to be constantly away from home, spending less time with family. But his wife understood the implication and never demanded more from the marriage than he could give.
Their mutual understanding also extends to their kids, who grew up accustomed to their dad's lifestyle and the need to keep touring. He often made up for the lost time by letting the children tour with him during school breaks, adventures they looked forward to.
While Buffett was away, the mother of three took on the reins of the family. She was the disciplinarian that ensured the home ran smoothly and the kids never went astray.
LIVING THE DREAM
Being constantly on the road, touring, traveling around the Caribbean, and getting inspiration for his next album or book has become part of Buffett in the last five decades.
However, even before his music came calling, the adventurous lifestyle was already a part of him. His adventurous side was a result of a handful of sailing trips with his grandfather.
With luxury houses spread across the globe and a net worth of over $500 million, funding his travel escapades had never been easier. Yet, the 74-year-old seems to embrace a more laid-back lifestyle as he grows older.
In contrast to the bustling pop-rocker pulling on strings, getting drunk, frolicking in the Carribeans, and acquiring the best tan, he became more of a reserved businessman, focused on expanding his restaurant chain.
THERE'S STILL SOME BUFFETT LEFT
Despite seemingly giving up a part of his former life as the pop icon, Buffett could hardly do away with his longtime love for touring. At 74, with about half a century's worth of experience, he still went on tours, craving concerts with his classic vocals and uplifting songs.
In 2021 alone, despite the coronavirus pandemic, the musician has embarked on at least three tours. These include the Escape To Margaritaville tour, which geared off in August.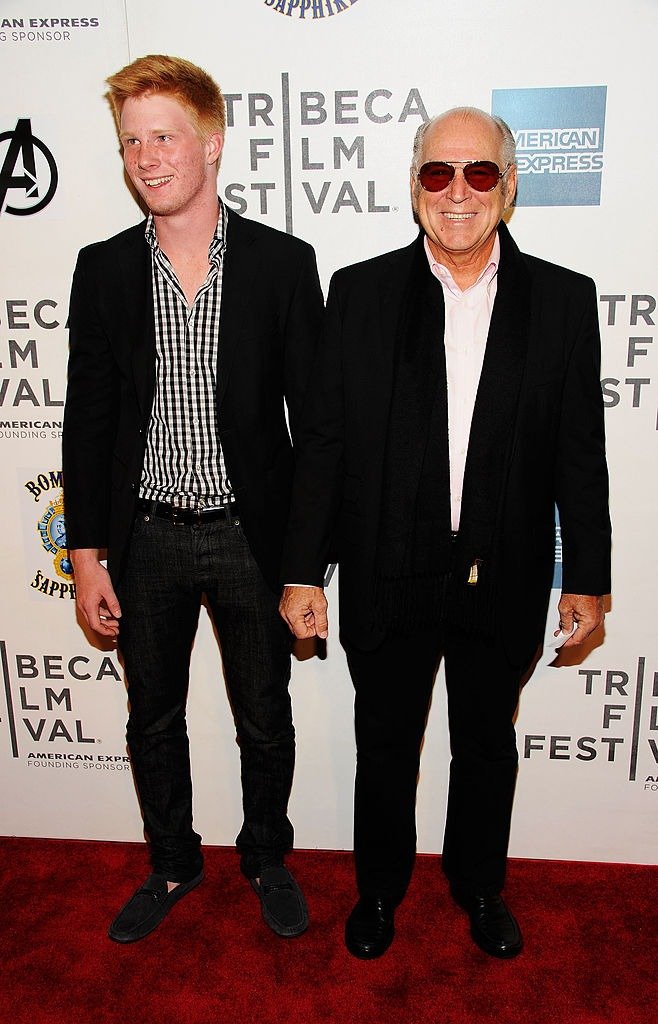 Cameron Marley Buffett and father Jimmy Buffett attend the "Marvel's The Avengers" Premiere during the 2012 Tribeca Film Festival at the Borough of Manhattan Community College on April 28, 2012 in New York City | Photo: Getty Images
MEET BUFFETT'S KIDS
Jimmy Buffet's three children have grown into successful adults. The legend's only son, Cameron Buffett, joined the family following his adoption in the early nineties and has since grown into a promising young man.
His eldest daughter, Savannah Buffett, was born in June 1979. The 42-year-old followed her dad's footsteps, building a career in entertainment. However, unlike her dad, she became a radio personality, hosting SiriusXM.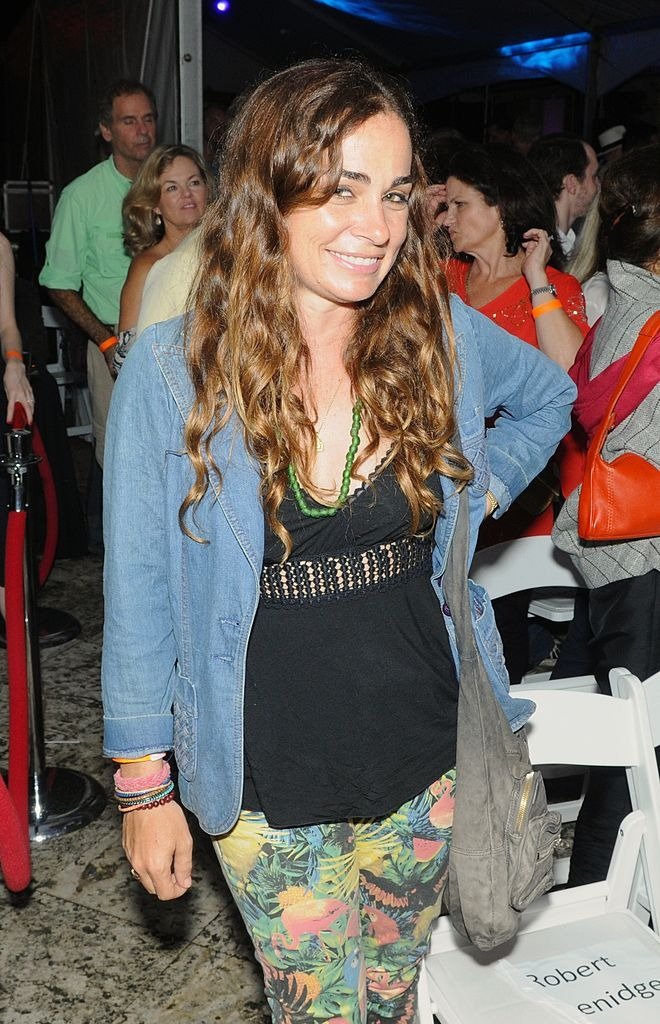 Savannah Jane Buffett attends Celebrating Miami Marine Stadium An Evening with Jimmy Buffett and Gloria Estefan at Coral Gables Museum on January 9, 2014 in Coral Gables, Florida | Photo: Getty Images
Additionally, she once served as a "musical den mother" for the band Maroon 5 and hosted a radio station called Radio Margaritaville. Savannah has since created a show, "Savannah Daydreamin' Radio Hour," airing on SiriusXM.
Savannah's sister, Sarah Delaney Buffett, lives a more private life. The 29-year-old, born April 1992, was named after her grandmother, Sarah Lorraine. Additionally, her parents decided at the last minute to settle for the second name Delaney, a nod at Buffett's dad.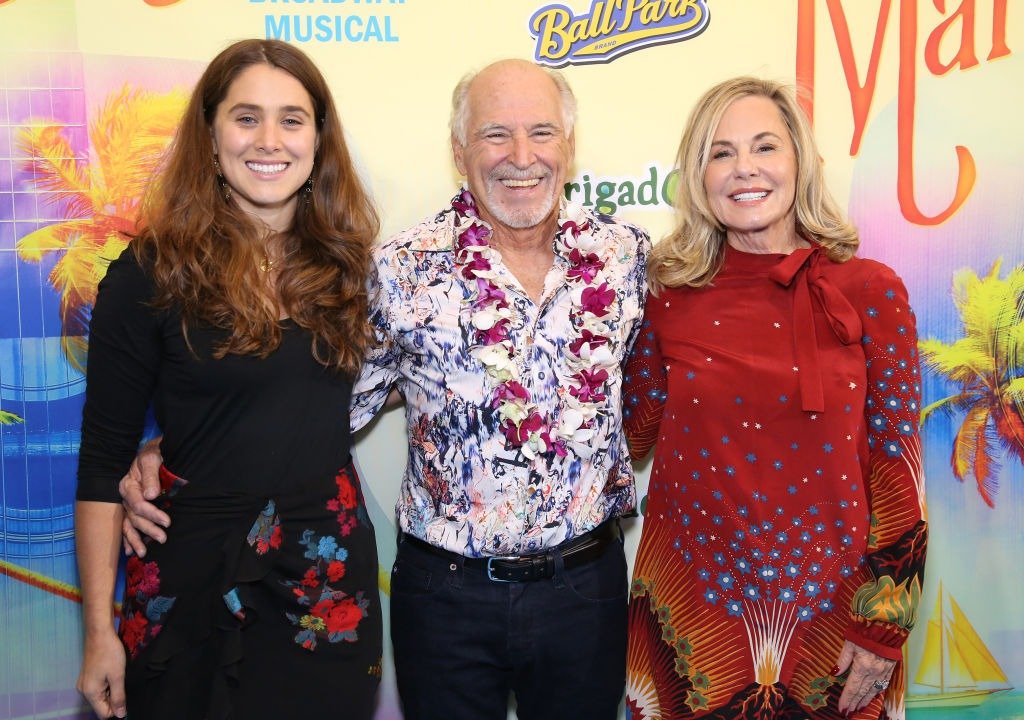 Delaney Buffett, Jimmy Buffett and Jane Buffett attend the Broadway Opening Night After Party for 'Escape To Margaritaville' at Pier Sixty on March 15, 2018 in New York City | Photo: Getty Images
She is a producer and director, with movies like "City of Angels" and "The Spring" in her name. As the saying goes, the apple certainly does not fall far from the tree.
Please fill in your e-mail so we can share with you our top stories!