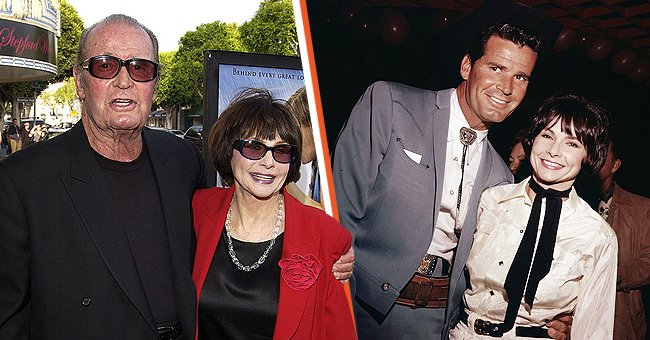 Getty Images
James Garner's Family Was against His Marriage to Lois Clarke - The Couple Separated Twice

When James Garner met Lois Clarke, he knew he had found the one and the woman of his dreams. However, things did not go as planned, and not everyone was happy about their relationship.
Garner was born to Weldon Warren "Bill" Bumgarner and Mildred Bumgarner on April 7, 1928, in Norman, Oklahoma. He was the last of three children.
He had two older brothers named Charles Bumgarner and Jack Bumgarner. He was born in the depression era when things were hard for families.
Garner was only four years old when his mother died from Uremic poisoning after a clumsily done abortion. After her death, the children were taken to different family members' homes to stay.
The family came back together three years later after their father, Weldon, married the second time to a woman they nicknamed "Red."
Unfortunately, Red abused the boys verbally and physically, especially Garner, as she would dress him up and tell his brothers to call him Louise. Red reportedly enjoyed beating the children, and their father was not of much help to them.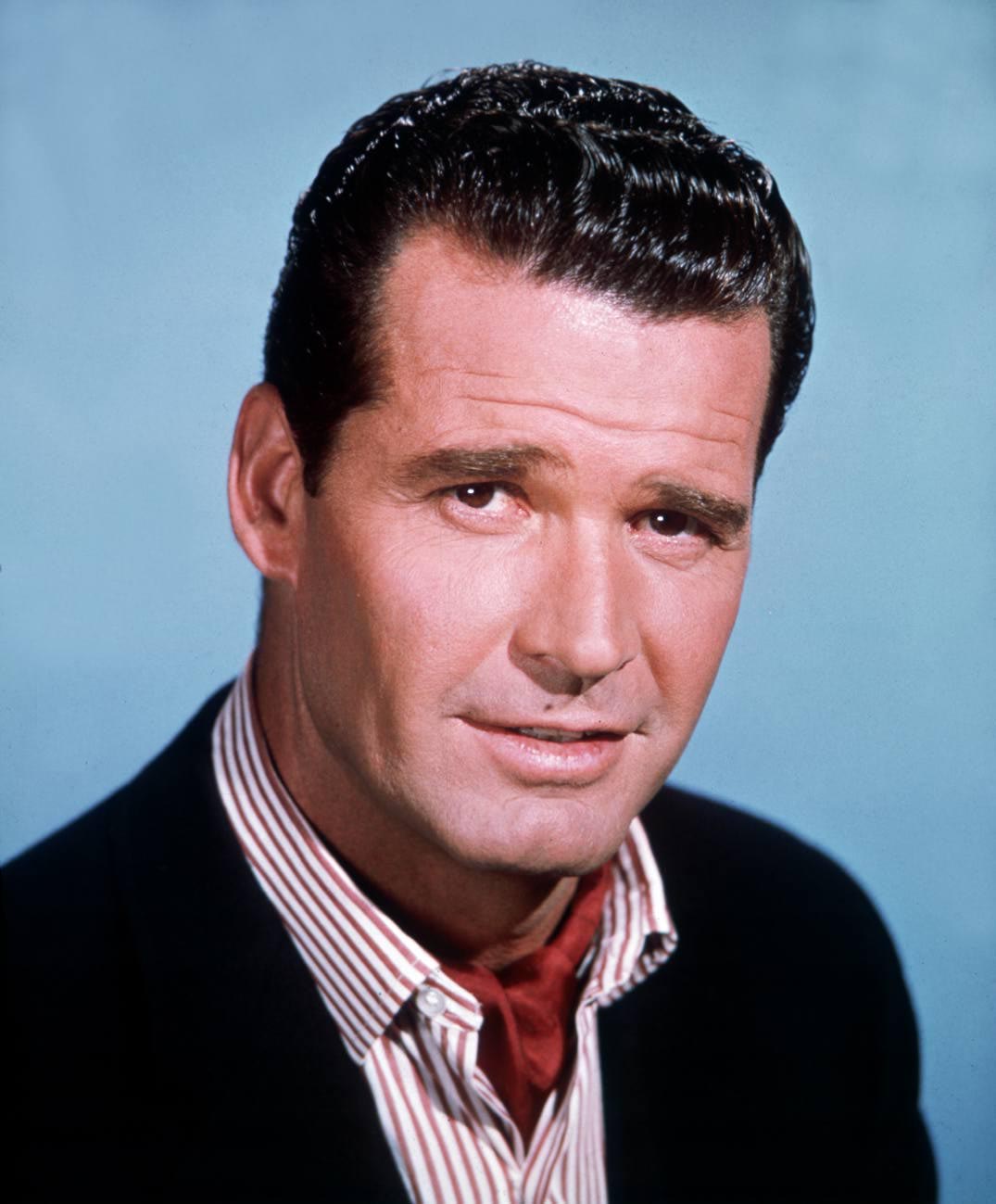 A portrait of American actor James Garner, on January 4, 1967. | Photo: Getty Images.
Weldon worked as an upholsterer and laid carpets, but he also had alcohol problems. He would come home drunk and make the children sing for him or otherwise get a beating.
Red and Weldon divorced a while later, and he moved to Los Angeles, but Garner stayed back in Oklahoma. He later dropped out of school and did odd jobs.
He also lied about his age to join the Merchant Marine during the ending period of World War II but did not stay for more than a year. He then moved to Los Angeles soon after to live with his father, who was with his third wife.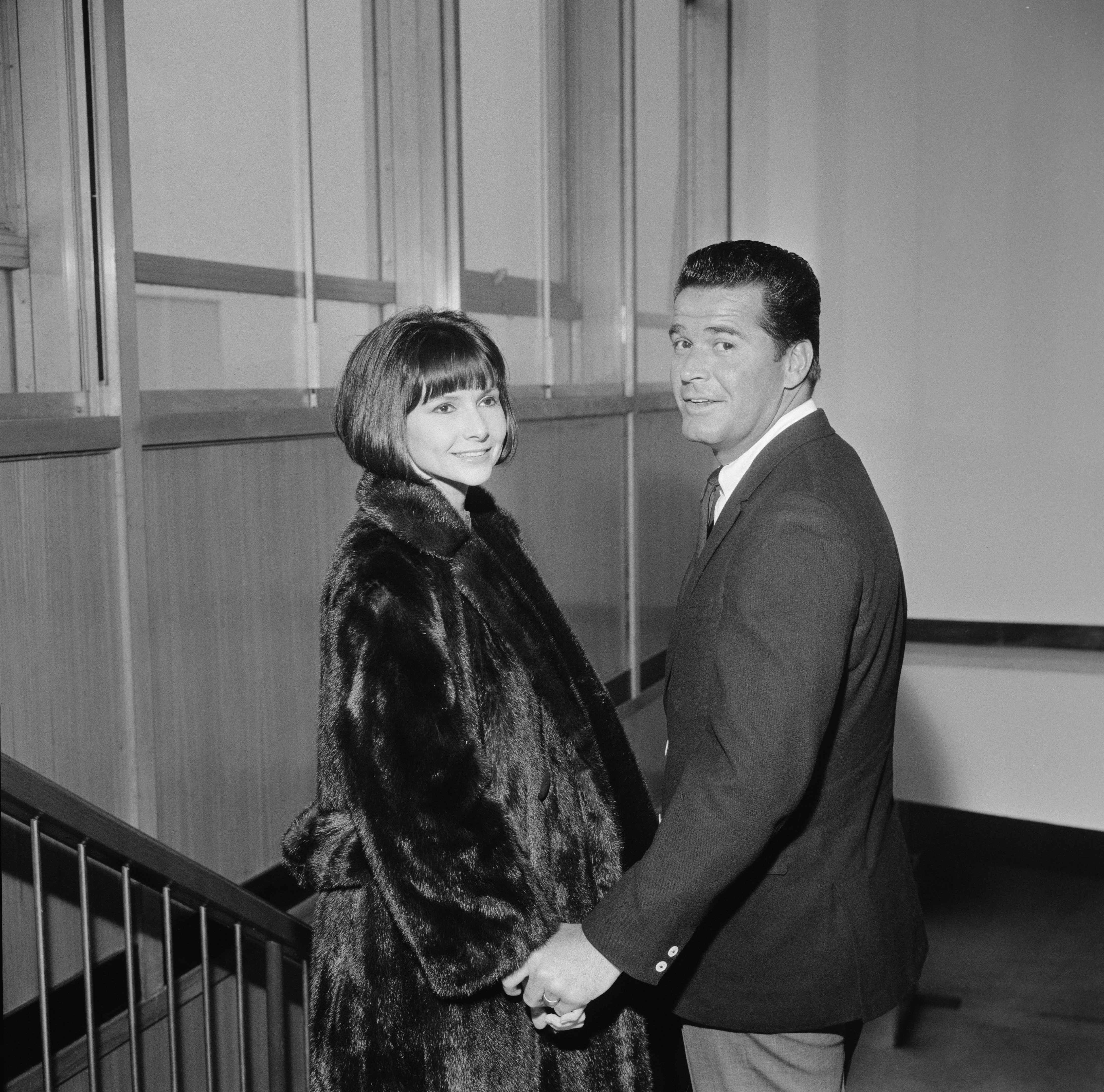 American actor James Garner and his wife Lois Clarke on March 1,1964. | Photo: Getty Images.
Garner started schooling at Hollywood High, but that did not last either. He dropped out of school because he earned $25 an hour (which was more than his teachers made) working as a model for "Jantzen Bathing Suits."
The modeling gig did not last long as he was the first Oklahoman to be drafted into the United States Army for the Korean war in 1950.
Garner was wounded on his second day in Korea; a shard of shrapnel hit him. A South Korean soldier reportedly dived on him as he went for a foxhole, making him dislocate his shoulders and suffer from knee injuries.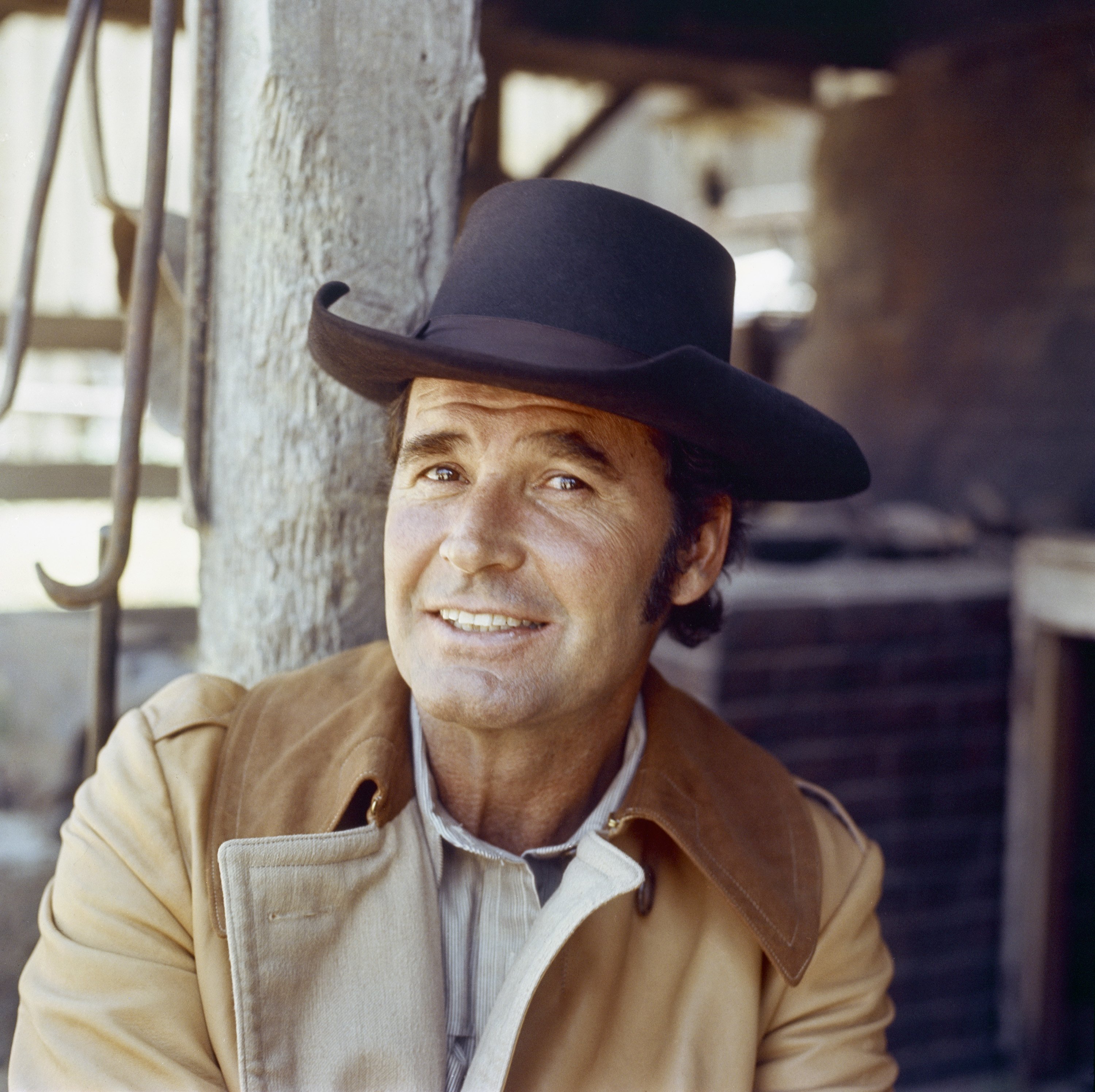 James Garner as Sheriff Jim Nichols in "Nichols" in 1971. | Photo: Getty Images.
While he spent three months in the hospital getting better, he won two purple hearts and returned to America. After that, he got into acting through sheer luck. He was approached by an old friend, a talent agent who promised him a job.
GARNER'S MOVIE CAREER
The friend offered Garner a little role as a judge in the movie "The Caine Mutiny Court-Martial," Even though he was not the lead, he used the opportunity to gather experience and knowledge from the film's lead actor, Henry Fonda.
After the movie, he was offered a film contract by Warner Bros in 1956. Garner did not have the passion for being an actor, as he just wanted to make money. After that, he appeared in the movie "Sayonara" in 1957 alongside Marlon Brando.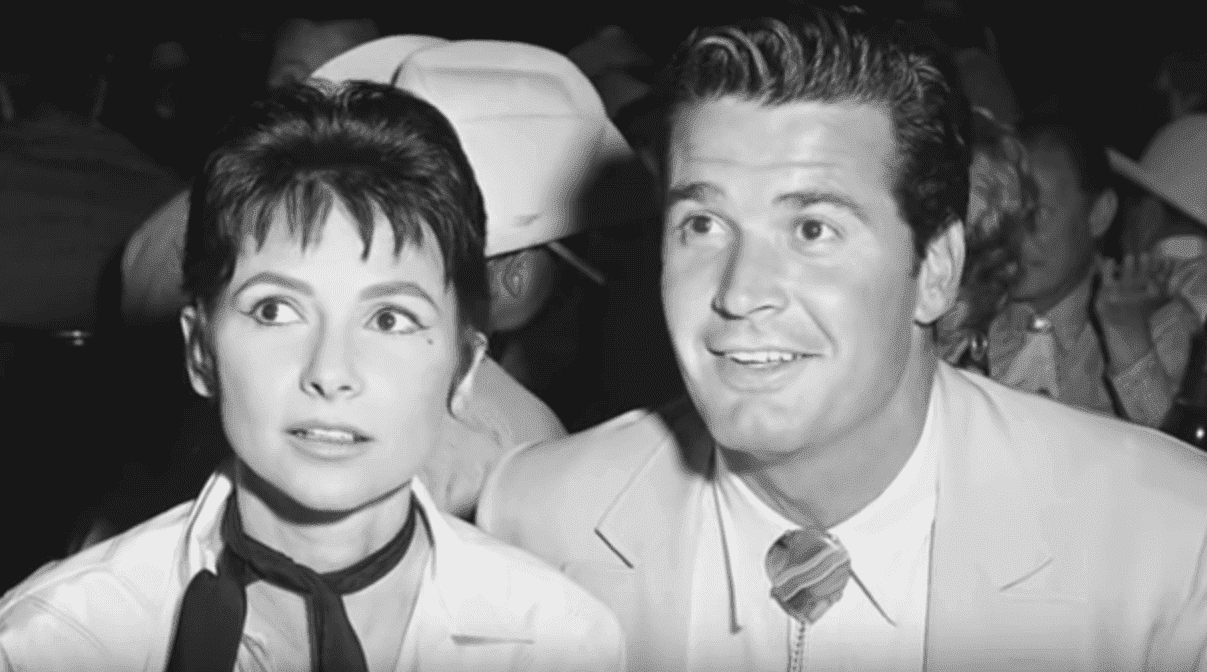 James Garner and Lois Clarke. | Photo: Youtube.com/AssociatedPress
His next role on the TV show "Maverick" propelled him to worldwide fame. He was given the lead role on the Western series filled with comedy and frequently parodied other westerns.
The series was not expected to do well since it was on the ABC network and dealt with competitions like "The Ed Sullivan Show" and "The Steve Allen Show."
It surprisingly became the hottest show at the time and won Sunday night time slots. Garner was angry at the show's producer after a while, and he sued Warner Bros for underpaying him. He won the case and left the show after.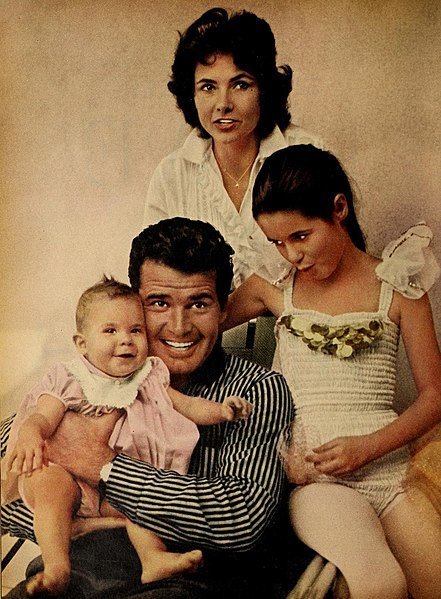 James Garner and his family in 1959. | Photo: Wikimedia Commons
After leaving, William Wyler, a movie director, offered him the role of a sympathetic doctor in the movie "The Children's Hour." He also appeared as Lt. Bob in the war movie "The Great Escape" two years later. In 1964 he starred in the movie "The Americanization of Emily."
However, his career reportedly turned cold around that time before he appeared in "Grand Prix" (1996). The movie "Support Your Local Sheriff" in 1969 was very successful, but the sequel "Support Your Local Gunfighter" in 1971 was not as successful.
He soon won an Emmy for his portrayal of Jim Rockford in "The Rockford Files." Garner went on to appear in movies like "Tank" ( 1984) and "Murphy's Romance" (1985), for which he was nominated for a Golden Globe and Academy Award.
He also starred alongside Bruce Willis in "Sunset." Garner soon received great reviews for his performance in "Barbarians At The Gate" (1993) and the remake of "Maverick" with Mel Gibson in 1994.
MARRIAGE TO LOIS CLARKE
Garner and Clarke's love began at a Democratic party rally in 1956 for Presidential candidate Adlai Stevenson. They had met a day earlier at the pool courtesy of a barbecue party a friend organized.
He asked her out to dinner that night, and this continued for two weeks. They got married after that on August 17, 1956, in Beverly Hills.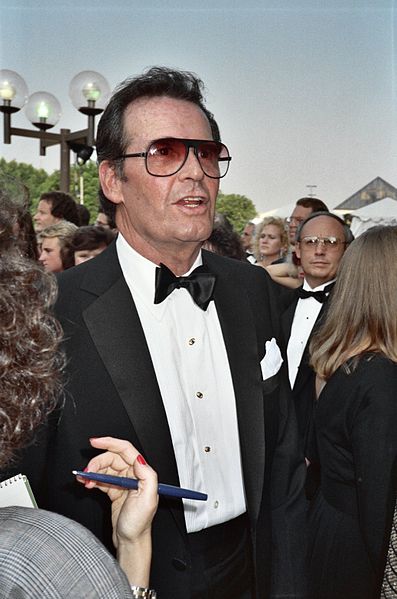 James Garner at the 39th Emmy Awards. | Photo: Wikimedia Commons
Garner's family was against the marriage because of the difference between them. He was born and raised a Methodist, while Clarke was also Jewish apart from being a longtime Los Angeleno.
In his memoir "The Garner Files," which was released in 2012, the actor stated that neither he nor Clarke was religious, so it was not an issue for them. However, he admitted what others saw as their weaknesses turned out to be their strengths.
Clarke, who had been married previously, had a daughter from the marriage named Kim. That did not matter to Garner as he adopted the child. Two years after marriage, the couple had a child together named Gigi.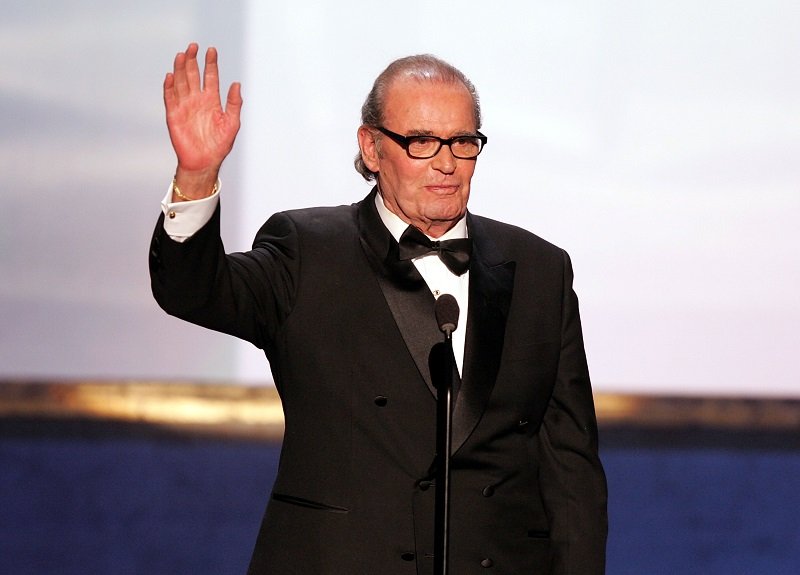 James Garner on February 5, 2005 in Los Angeles, California | Photo: Getty Images
The actor's marriage to Clarke spanned 57 years with many rocky situations, like when they separated for three months in 1970. This reoccurred in 1979, and this time the separation lasted for 18 months.
Rumors emerged at the time that Garner was having an affair with his co-star Lauren Bacall, but the actor came out to deny the rumors. Speaking to People, the actor claimed he and his wife have never been in any serious relationship trouble.
He ascribed the problems that surfaced to his participation in the movie "Rockford." As a result, he had to sue the studio MCA/Universal who produced the show.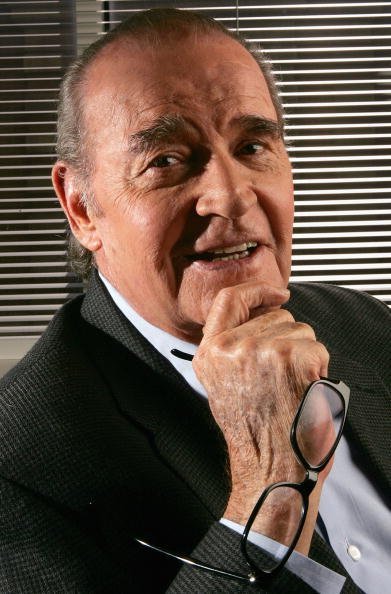 James Garner at the Walt Disney Studios on 31, October, 2005 in Burbank, California | Photo: Getty Images
According to Garner, he was cheated out of their profits on the movie even though he owned 37.5 percent of the movie. He also got injured performing several stunts, and when he found out no profits were forthcoming, he started feeling depressed.
Garner needed to take some personal time away from the business and family to see a psychiatrist and work things out before everything got destroyed.
The Emmy award-winning star credited his wife for sticking with him through it all even though she had aspirations of being a celebrity as well, but she gave it up when she realized the celebrity life was not for her.
Clarke was Garner's biggest supporter, and she described him as a complicated man suffering and covering up a lot of pain partly due to his childhood and mother's death.
GIGI'S COMMENTS AND GARNER'S DEATH
James Garner died of natural causes in July 2014 at the age of 86. He was survived by his wife Lois, as well as daughters Gigi and Kimberly. The actor's union head released a condolence message to the family of the extraordinary actor.
After his death, his daughter, Gigi, said she lovingly remembers her dad as a good guy. She admitted the actor made active efforts to remain in her life no matter where he was.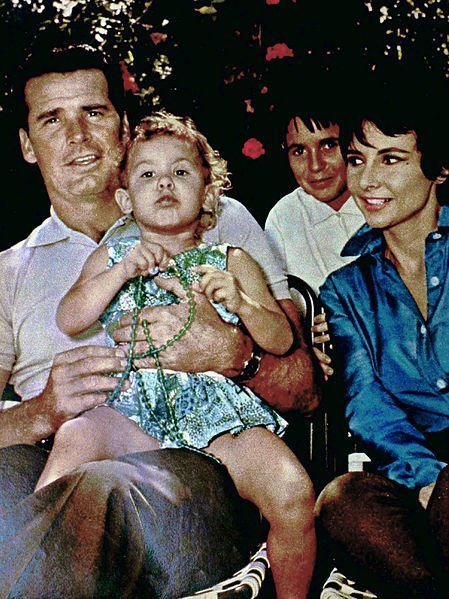 James Garner and his family in 1961. | Photo: Wikimedia Commons, Public Domain,
Gigi said if she wanted to jump off the balcony into the pool, Garner would go first to make sure it was safe. She declared her father was the most fun guy and could not resist any child he met, and her friends admired him not just because he was a star but because he was fun to be around.
Please fill in your e-mail so we can share with you our top stories!
news.AmoMama.com does not support or promote any kind of violence, self-harm, or abusive behavior. We raise awareness about these issues to help potential victims seek professional counseling and prevent anyone from getting hurt. news.AmoMama.com speaks out against the above mentioned and news.AmoMama.com advocates for a healthy discussion about the instances of violence, abuse, sexual misconduct, animal cruelty, abuse etc. that benefits the victims. We also encourage everyone to report any crime incident they witness as soon as possible.