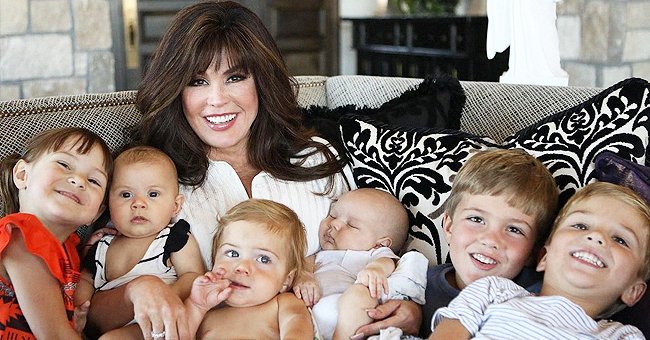 instagram.com/marieosmond
Marie Osmond Is Going to Leave Her 7 Kids Nothing after She Dies - Inside Her Decision
Marie Osmond's children will not receive any money from her when she dies, despite having a rich and talented actress and singer for a mother. Here is why.
American Singer, Actress, and Author Marie Osmond's stellar career in the entertainment industry has spanned across different spheres. Her work in film, music, talk shows, and television earned her the title of an icon.
However, despite being born into a large showbiz family, reaching such great heights was not an easy feat. Born on October 13, 1959, in Ogden, Utah, the Hollywood star began her sojourn to greatness at a very young age.
MARIE'S CAREER AS A SINGER
Marie was the only girl out of nine children. She enjoyed watching her older brothers sing together as the "Osmond Brothers." The group, which Marie's father managed, finally came into the spotlight in 1962, following an appearance on "The Andy Williams Show."
Even though the icon was only a toddler in the early 1960s, she joined her brothers in making appearances on the amazing TV show.
The siblings worked very hard by memorizing scripts, singing songs in a different language for foreign tours, playing instruments, and dancing.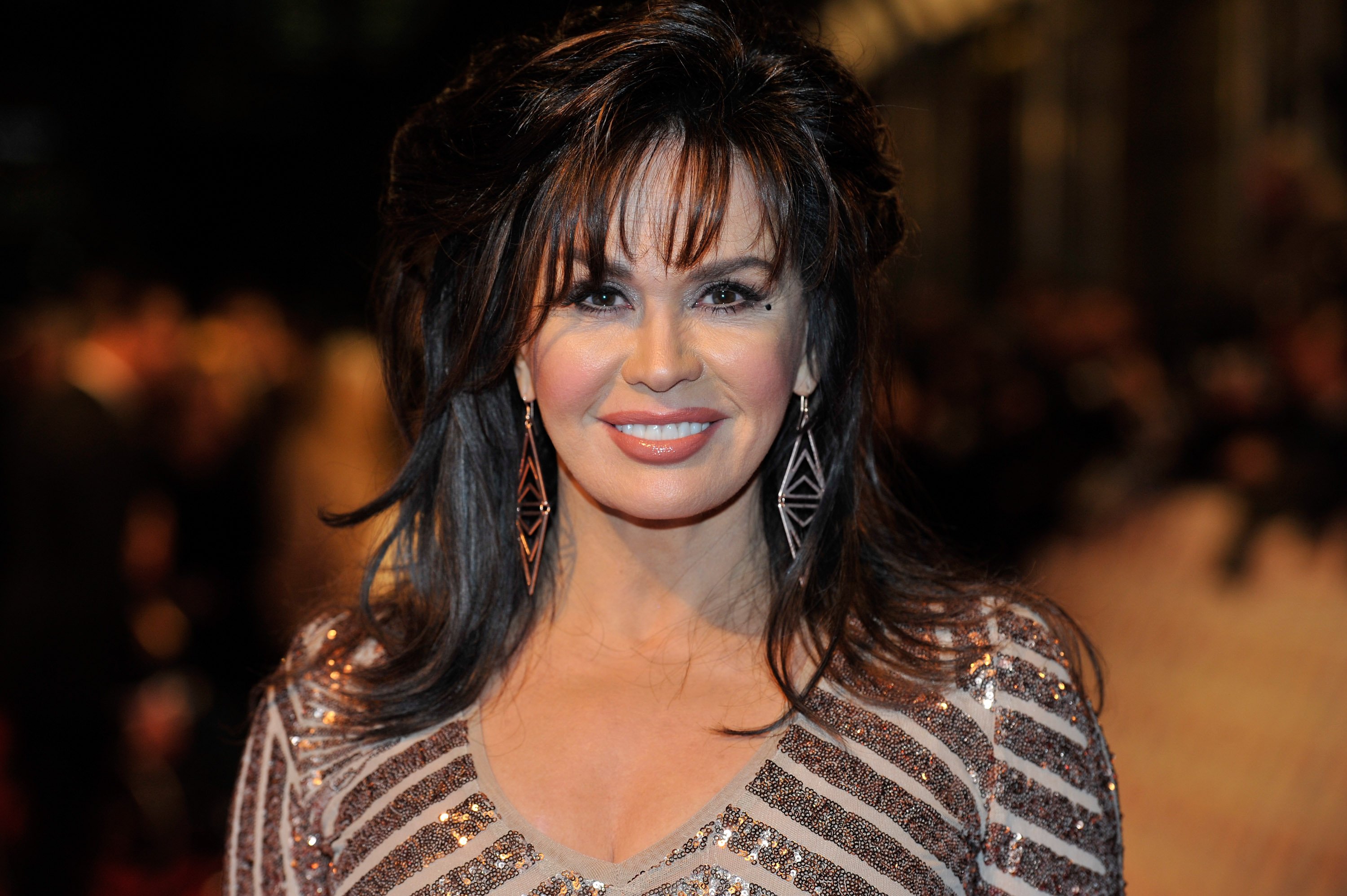 Marie Osmond pictured at the National Television Awards at 02 Arena in London, England in 2013. | Photo: Getty Images
With so much effort put into their work, it was no surprise when the "Osmond Brothers" became international pop sensations. Although she and her brothers were doing great together, Marie sought individual fame and recognition.
She pushed harder, and in 1973, her solo career skyrocketed with her album "Paper Roses," which made it to the top of the country's music charts.
The song also made it to the top five on the pop charts. The success that came with "Paper Roses" was only the beginning of an inspiring career for the singer.
Shortly, her fan base grew bigger, following the release of her unforgettable albums "In My Little Corner Of The World" and "Who's Sorry Now."
Even though Marie was already achieving her dreams, she made sure also to make hits with her family. In 1974, she collaborated with her older brother, Donny, and released hit songs "Morning Side Of The Mountain" and "I'm Leaving It All Up To You."
LIFE ON TELEVISION
Apart from making music together, the sibling duo began a TV Variety program called "Donny & Marie" in January 1976. On the show, they featured a majority of the Osmond Family.
The show also had guest stars like Andy Gibb, Kris Kristofferson, Paul Lynde, and others. The show-stopped airing in May 1979; however, Marie continued to stay relevant in show biz.
She made appearances in various movies like "The Gift Of Love," "Side By Side: The Story Of The Osmond Family," amongst others.
MARIE'S KIDS
The television host's success story would not be complete without mentioning her children. Marie is currently a doting mother to seven children, Stephen, Jessica, Rachel, Abigail, Brandon, Matthew, and Brianna. Four are adopted.
Like their mother, all of Marie's children are doing very well. Stephen, who she shares with her first husband, Craig, is an actor known for his role in "It Nearly Wasn't Christmas."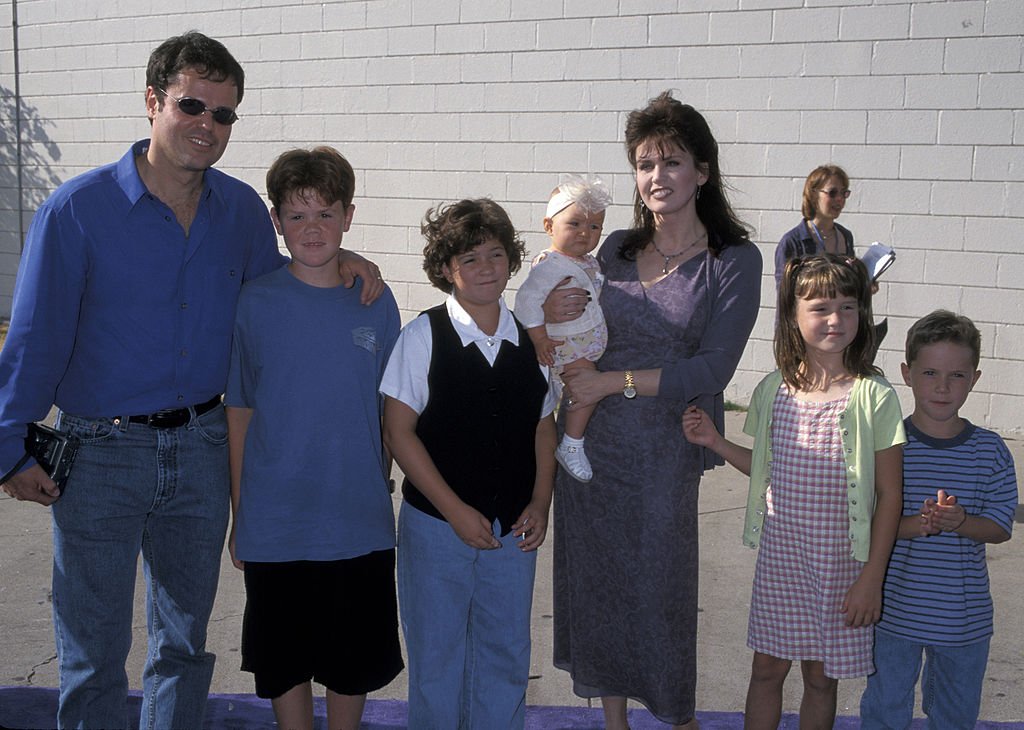 Donny Osmond, Marie Osmond and children during Ringling Bros. Circus Opening Night Benefit for Make-a-Wish Foundation on July 2, 1998. | Photo: Getty Images
Jessica, who was adopted, is gay and has been happily married to her wife, Sara, since 2019. The pair live in Los Angeles, California.
Like her sister, Rachel is also married. She tied the knot with fashion designer Gabriel Krueger, and the pair are loving parents of two children.
She once recalled when her family lost another hundred million dollars.
Brandon is currently 25 years old and prefers to keep his life away from social media. On the other hand, Brianna, who was also adopted, is a makeup artist. She is married to David Schwep, and the duo has two kids, Maude and Mabel.
Not much is known about Abigail, who is currently 19 years old and the youngest of Marie's children; however, she is a high school graduate. The singer's second biological child, Matthew, was born in 1999. He is a devoted Christian and sets aside time to help people.
NO INHERITANCE FOR MARIE'S KIDS
Despite Marie's accomplishments, riches, and love for her children, she has revealed that she has no intentions of leaving a fortune behind for her kids when she dies.
In an episode of "The Talk" last year, the author came clean about her plans for her money after her demise. The renowned actress and singer stated that she would be handing over her fortune to the charity upon her death.
Regarding her seven children, the "Donny & Marie" star announced that she would be excluding them as the recipients of her wealth upon her future demise.
WHAT WAS MARIE'S REASON?
The mother of seven explained that she and her husband believed they would be doing their children a "great disservice" by handing them a fortune.
Marie added that rich people who often handed over all their money to their children ended up taking away the one most important gift they could give their children — the ability to work.
The "Paper Roses" singer expressed that people who came from money were meant to teach their kids to value, understand and respect it.
The actress's decision emanated from an experience. Marie noted that she had an uncle and aunt, whose family fought over a mirror and table when they passed away, and the singer's mother vowed that it would never happen in her family.
THOUGHTS ON HER FAMILY'S HUGE LOSS
For Marie, hard work has always been cemented into her lifestyle. She once recalled when her family lost another hundred million dollars. The icon said she had to step up and take charge of her life at that point.
Marie was not the only one who learned a lesson from that experience. Her brother, Jimmy Osmond, once revealed that losing all their money was the best thing that happened to their family.
According to Jimmy, what one has in the bank does not define them. He believed that having too much could make one misbehave. Marie is of the same ideology and plans to teach her kids that hard work pays off.
Please fill in your e-mail so we can share with you our top stories!