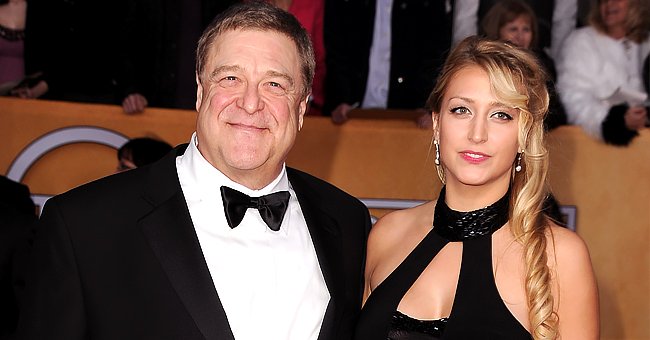 Getty Images
John Goodman 'Stalked' His Future Wife of 31 Years & She Thought He Was 'Zombie'
The "Roseanne" costar John Goodman met his wife in a music club in New Orleans in 1988. He asked a friend to keep track of her and "stalked her long-distance" for a year until they finally started dating.
Often considered one of the best actors of his time, John Goodman is quite a low-key celeb in Hollywood. The actor and his wife, Anna Elizabeth Hartzog, have been together for 31 years.
The pair has managed to avoid the glare of the public eye and has maintained a discreet and long-lasting marriage. Like Goodman, many other celebrities like Kelly Ripa, Mark Harmon, and Dolly Parton credit successful, long-lasting marriages to keeping them away from the spotlight.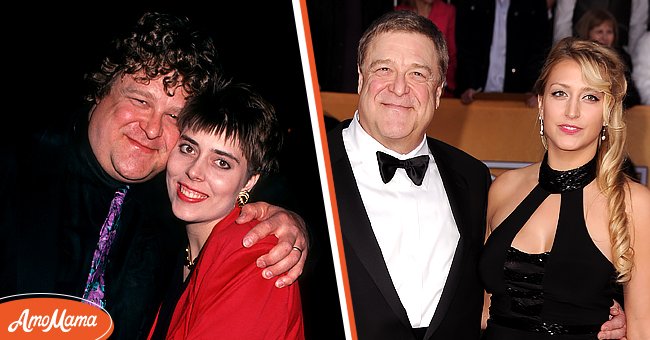 [Left]: John Goodman and wife Annabeth Hartzog attending the premiere of 'Stella' on January 31, 1991 at the Westwood Avco Theater in Westwood, California. [Right]: Actor John Goodman(L) and wife arrive at the 19th Annual Screen Actors Guild Awards held at The Shrine Auditorium on January 27, 2013 in Los Angeles, California. | Source: Getty Images
LOVE AT FIRST SIGHT
John Goodman never considered himself a ladies' man, and when he first met his future wife, he thought she was out of his league. He told Elle Magazine that, more often than not, he thought of that when it came to women:
"I was just looking for attention all the time. I had a crush on one girl [in high school]. She was out of my range—I knew I could never go with her. I just kept going into self-pity."
When Hartzog approached him and said 'hi' for the first time, Goodman confessed that he "couldn't figure out why anyone that pretty was talking to me."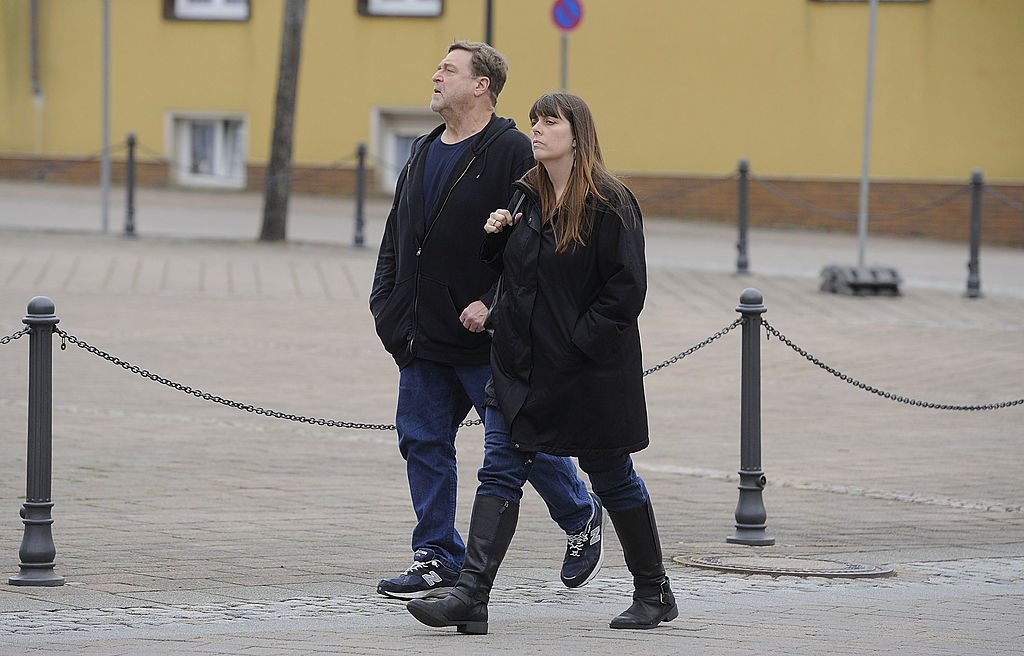 John Goodman and his wife Annabeth Hartzog are seen walking through the city of Ilsenburg on April 28, 2013 in Ilsenburg near Goslar, Germany. | Source: Getty Images
The couple met at Tipitina's, a famous music venue in New Orleans, in 1988, but according to him, nothing happened at first because she thought he was a "zombie."
Goodman had a friend of his to keep track of her, and he admittedly said to Seth Meyers at the "Late Night with Seth Meyers" that he kind of "stalked her real long-distance for like a year" until they started dating.
The "Roseanne" actor moved from New York City's Hell's Kitchen to New Orleans to be with his beloved Anna, and the couple brought up their daughter Molly in the Big Apple.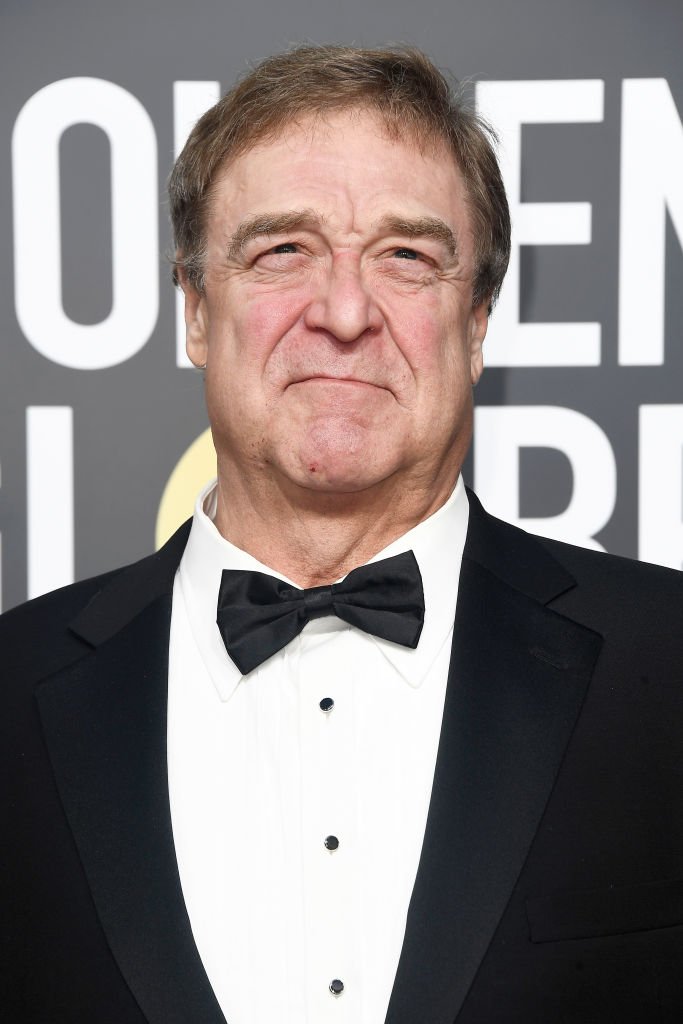 Actor John Goodman attends The 75th Annual Golden Globe Awards at The Beverly Hilton Hotel on January 7, 2018 in Beverly Hills, California. | Source: Getty Images
TOGETHER, ALWAYS
The 69-year-old actor often gushes about his wife and how he adores her. But there are, perhaps, more critical elements to a long-lasting marriage than just keeping their private life away from the spotlight.
In 2012, Goodman revealed to Elle Magazine that the secret to a long-lasting marriage is "working away from home a great deal of the time." However, as they proved to be true, supporting each other is a significant factor as well.
Like many other celebrities who have struggled with addiction, John Goodman, the "Roseanne" costar, went as far as "drinking at work." Supportive wife Anna helped him to stay sober to this day.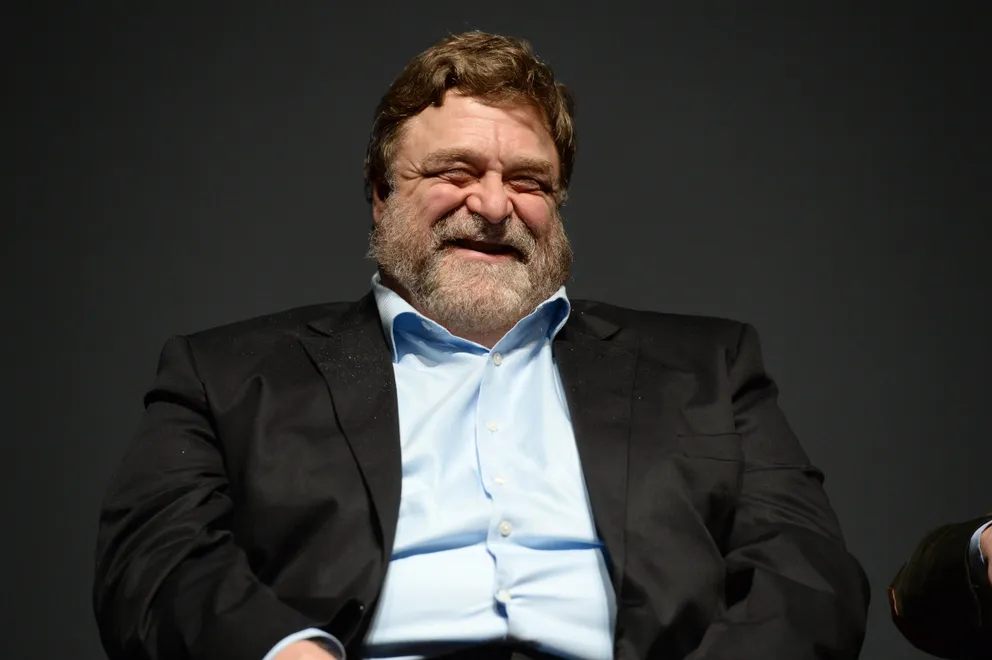 John Goodman speaks onstage at the screening of "The Gambler" in Hollywood, California on November 10, 2014 | Photo: Getty Images
Like many personalities trying to get away with their addiction until they hit rock bottom, the alcoholism got out of control. One day, he got confronted by his coworker and friend, Roseanne Barr. At the time, the actor used to sneak alcohol on the set, as he recalled:
"I got so lucky because I was still getting hired for things, but the fact is I was drinking at work. My speech would be slurred. I thought I was fooling people."
The actor could finally realize that he had a problem and he needed help. The tipping point came when Goodman missed a rehearsal for the Emmys because he was drunk. So, he called his wife and decided to tell her what was going on.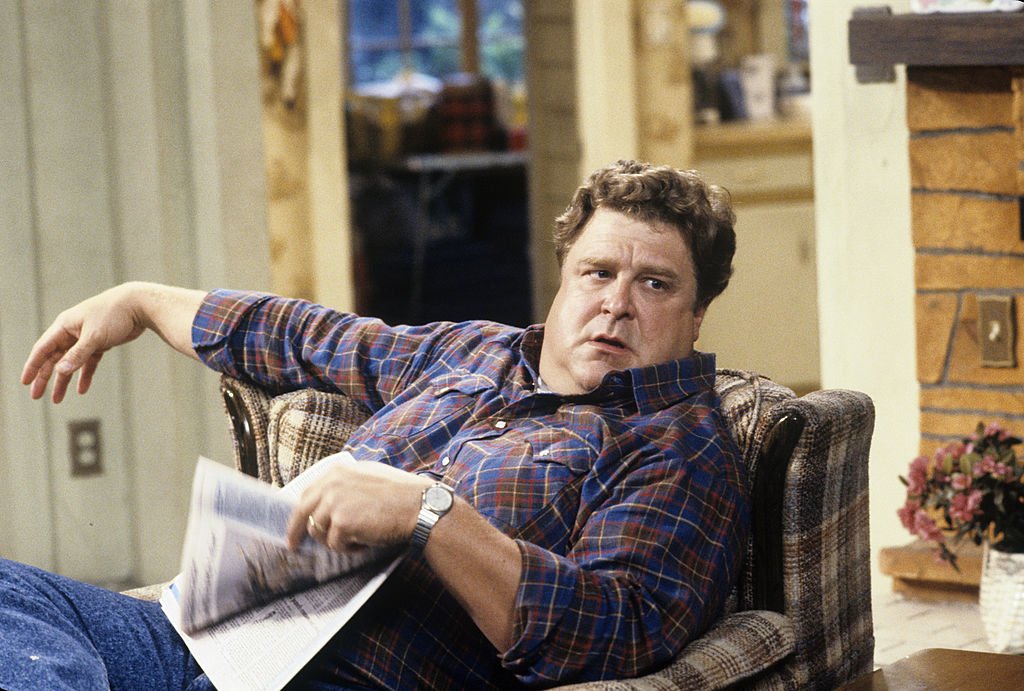 John Goodman (Dan) on the Disney General Entertainment Content via Getty Images Television Network comedy "Roseanne", circa 1992. | Source: Getty Images
Goodman now jokes that calling his wife that day was like "turning himself in to the Gestapo." However, Anna was the key to his recovery. She stood by him and got her husband into treatment, and he got sober.
THINGS GOT BETTER
Since he'd begun his sobriety journey, things started to unfold in his life. Now that the actor was "clean" and sober, he had more time to dedicate to his health and career.
When he left "Roseanne," he said he was in pretty bad shape and didn't care about many things. But being sober helped him to recognize he needed to change some things in his life. One of them was his body weight.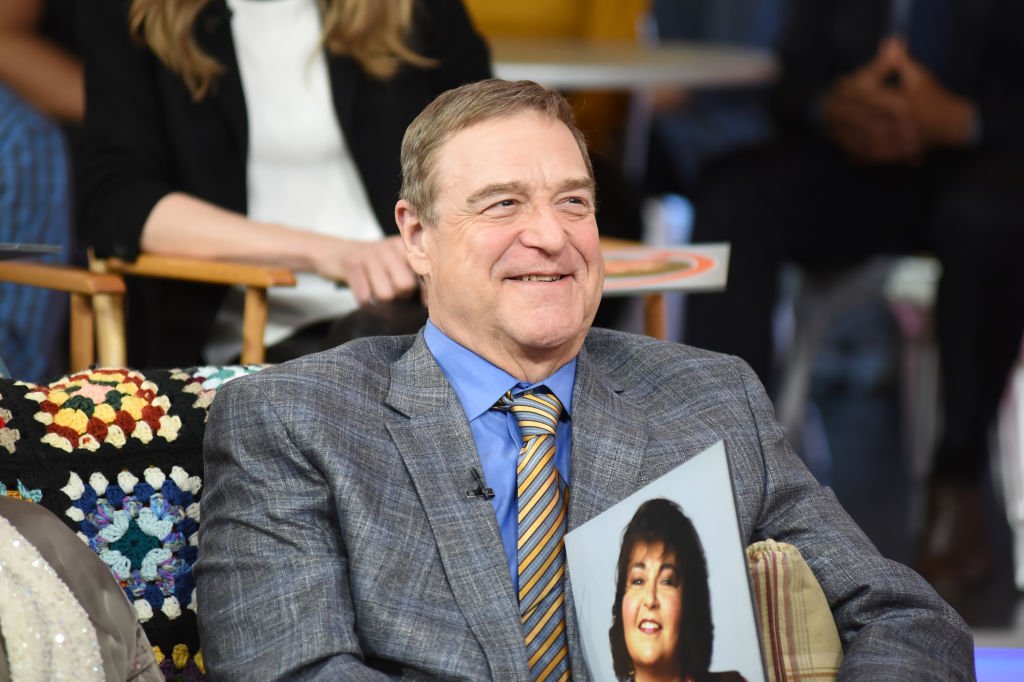 John Goodman on "Good Morning America," Monday, March 26, 2018. | Source: Getty Images
Goodman changed his lifestyle and embraced a healthier one -- he started to work out six days a week and cut sugar and alcohol from his diet. He lost 100 lbs and has been maintaining his weight with a mindful approach to food choices.
LIFE AND CAREER
John Stephen Goodman was born in Missouri, and he tragically lost his father when he was two years old. He graduated in Fine Arts in 1975, and in the same year, he left his hometown and moved to the Big Apple to pursue an acting career.
In the 1980s, he played minor roles in a few movies and off-Broadway theaters. His major hit was in 1983 when he landed the most famous role of his entire career, Dan Conner, on the ABC "Roseanne."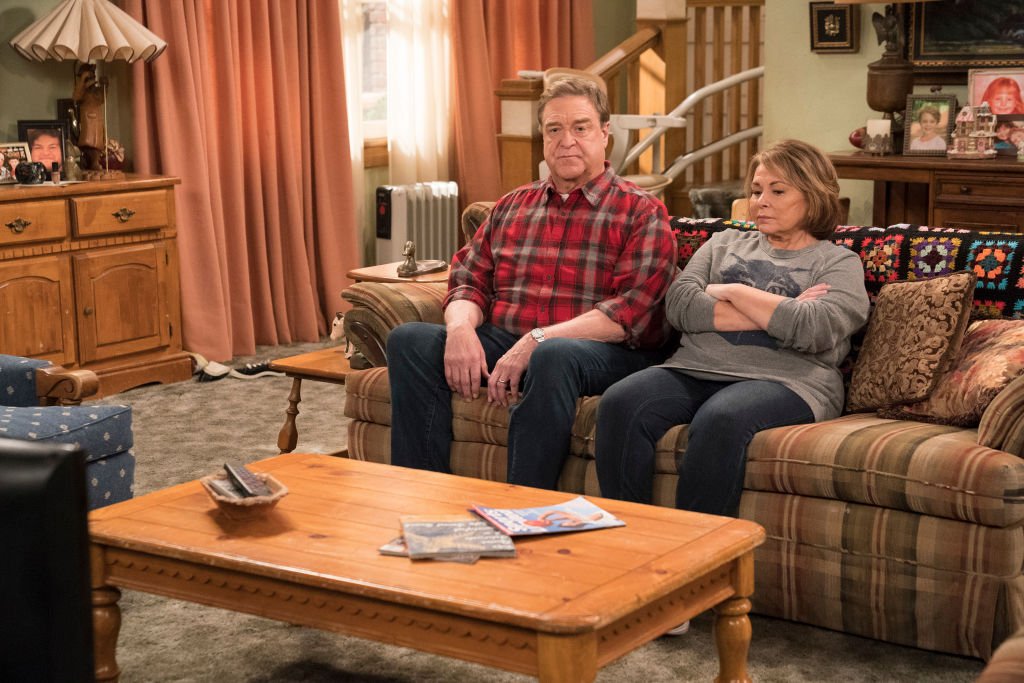 John Goodman and Roseanne Barr in an episode of the revival of "Roseanne," in 2018. | Source: Getty Images
The show was a success and aired from 1988 to 1997. In 2018, ABC made a reboot, and Goodman returned to his character for the tenth and final season of the sitcom. In 1993, he received a Golden Globe Award for his role in "Roseanne."
Besides Dan Conner, Goodman appeared in some of the iconic Coen brothers movies, such as "Raising Arizona" (1987), "Barton Fink" (1991), and "The Big Lebowski" (1998).
Additionally, the actor has lent his voice to many Disney's characters, including James P. Sullivan in Pixar's "Monsters, Inc.", Baloo in "The Jungle Book 2" (2003), Layton T. Montgomery in "Bee Movie" (2007), and Eli "Big Daddy" LaBouff in "The Princess and the Frog" (2009).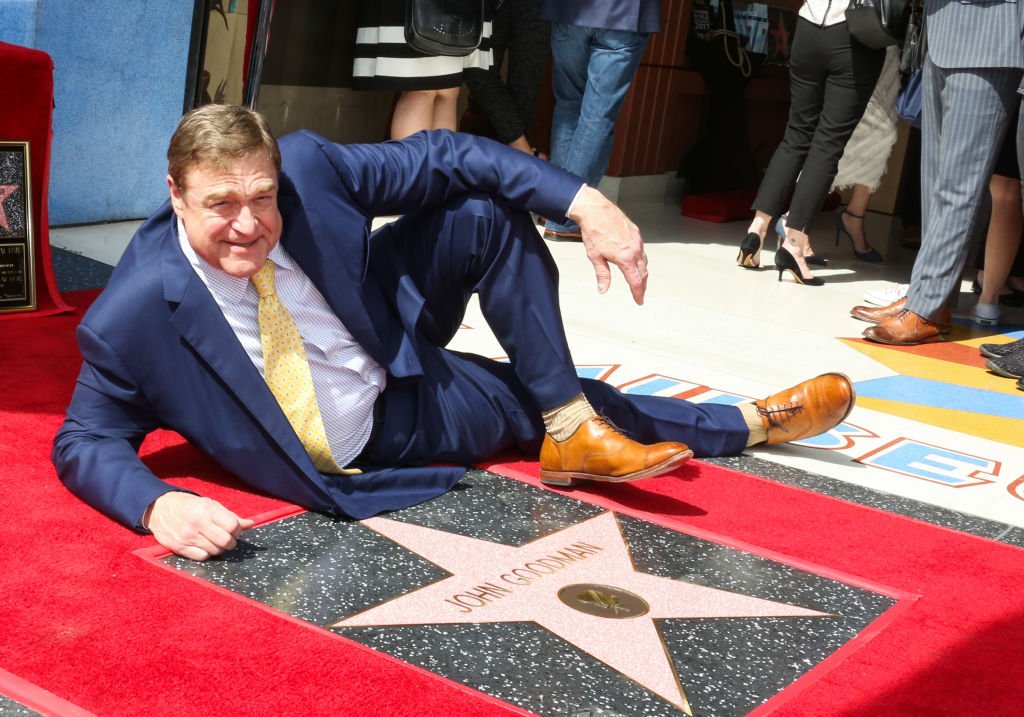 John Goodman is honored with a star on The Hollywood Walk of Fame on March 10, 2017 in Hollywood, California. | Source: Getty Images
In 2017, John Goodman was honored with a star on the iconic Hollywood Walk Of Fame. His recent movies include "Patriots Day," "10 Cloverfield Lane," and "Trumbo."
The actor's daughter, Molly Goodman, decided to follow her father's footsteps and paved her way into the Hollywood show biz. Molly Evangeline Goodman is 30 years old and works as a production assistant, and unlike her father, she prefers to stay behind the cameras.
Please fill in your e-mail so we can share with you our top stories!
The information in this article is not intended or implied to be a substitute for professional medical advice, diagnosis or treatment. All content, including text, and images contained on news.AmoMama.com, or available through news.AmoMama.com is for general information purposes only. news.AmoMama.com does not take responsibility for any action taken as a result of reading this article. Before undertaking any course of treatment please consult with your healthcare provider.