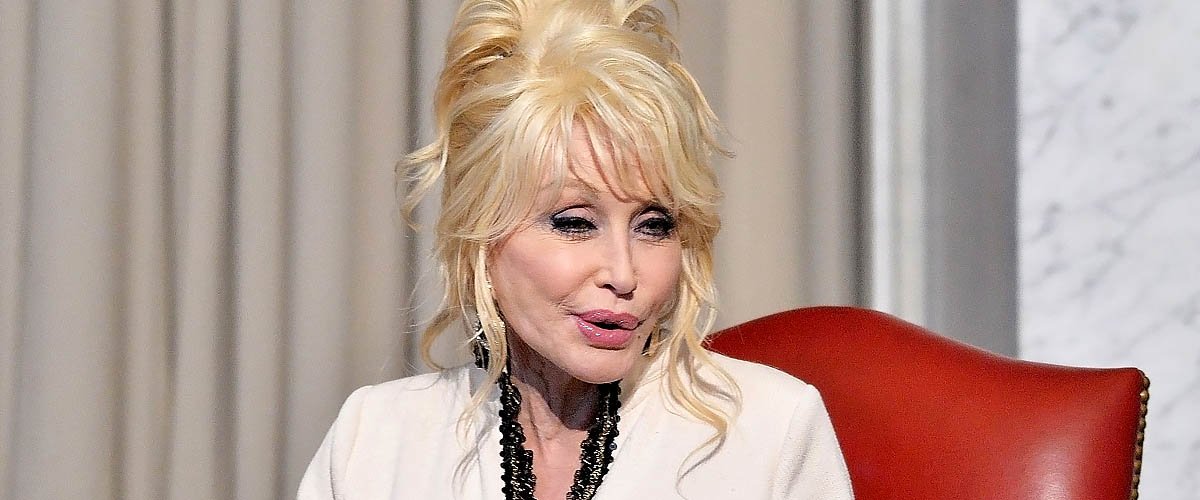 Dolly Parton 'Talked' and 'Dreamed' of Having Children With Her Husband of More Than 5 Decades but It Never Happened

The blonde bombshell has been in the spotlight since the '70s but she managed to maintain a private love life with her husband. She shared that she dreamed of having kids one day, but now she's glad she never did.
The Tenessee bombshell is one of a kind. Perhaps because of that, there are many rumors on the Internet about the Country music singer. From being covered with tattoos underneath her cut dresses and being a secret lesbian to some who believe that her husband doesn't exist, the list goes on and on.
Despite her big hair and eccentric style, Parton always kept her marriage extremely private, so private to a point that it is hard to find a picture of her and her husband together.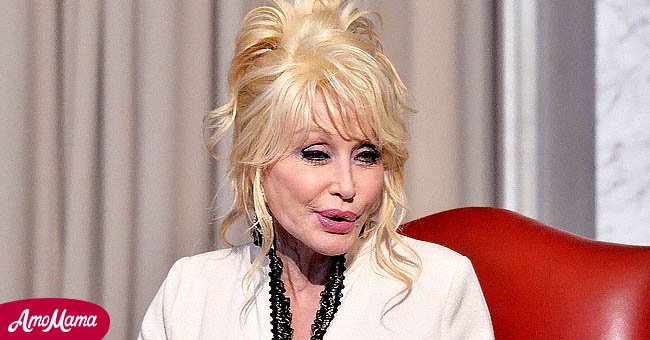 Singer Dolly Parton and her Imagination Library dontae the 100 millionth book to The Library of Congress on February 27, 2018 in Washington, DC. | Source: Getty Images
The Country music singer is often spotted without her hubby in public events such as red carpets, concerts, and award ceremonies. However, after so many years together, she finally shared old photos of them on her official website, including their wedding, to celebrate their 50th anniversary together.
To debunk many of the rumors, especially the one that her husband doesn't exist, Parton shared with ET in 2020 that her hubby is a quiet and reserved person.
Perhaps this is their secret to make their marriage last. Of course, they face many obstacles common to most long-term relationships and married couples, but the fact that Carl Dean, her husband, chose to stay away from the spotlight might've kept their romance strong throughout the years.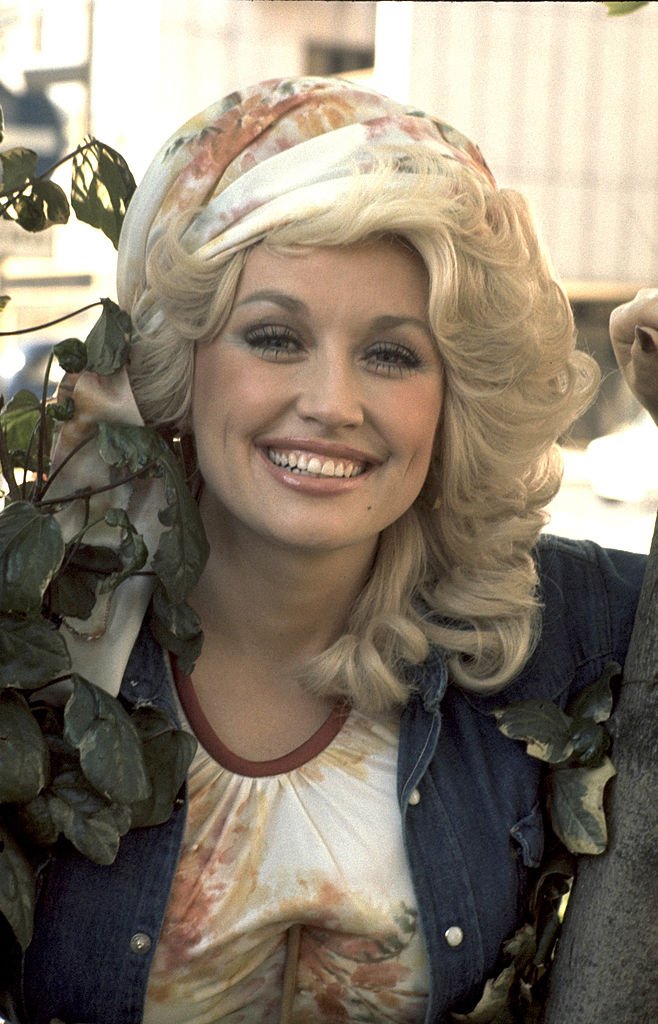 Dolly Parton in London, California, on January 01, 1970. | Source: Getty Images
The 21-year-old Carl Dean and the 18-year-old Dolly Parton met outside the Wishy Washy Laundromat in Nashville on Parton's first day after moving to the city. She said she was amused by how genuinely interested in her he was:
"I was surprised and delighted that while he talked to me, he looked at my face (a rare thing for me). He seemed to be genuinely interested in finding out who I was."
Dolly Parton at the premiere of "Joyful Noise" held at Grauman's Chinese Theatre on January 9, 2012. | Source: Getty Images
In an exclusive interview with Fox News, Dean revealed more details about the day they first met:
"My first thought was, 'I'm gonna marry that girl. My second thought was, 'Lord she's good lookin'.' And that was the day my life began. I wouldn't trade the last 50 years for nothing on this earth."
They also make sure to keep the romance fresh as if they're just married. In 2020, Parton gave more details about her love life. To keep the spark alive, they would go on dates and she would cook what he likes; they would also go on picnics and in springtime, Dean would bring his beloved wife a bouquet of yellow daffodils.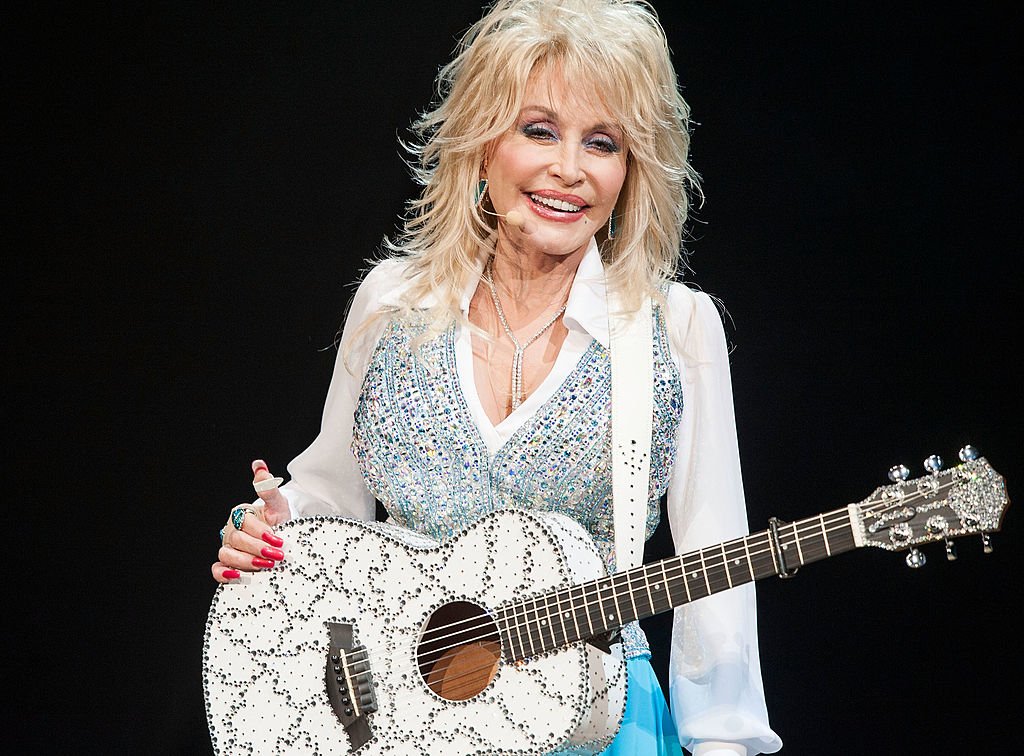 Dolly Parton performs at Agua Caliente Casino on January 24, 2014, in Rancho Mirage, California. | Source: Getty Images
The couple wed two years after they started dating, on May 30, 1966. They tie the knot in a private and simple ceremony. There were only four people attending — Parton's mom Avie Lee, the preacher, and his wife.
The reason for such a small wedding? Parton didn't want to get married in a courthouse. According to her, she would "never feel she got married." So, they found a little church and asked the priest to marry them.
At that time, the singer was gaining momentum on the radio with a couple of hits — her first solo hit, "Dumb Blonde," and "Put It Off Until Tomorrow."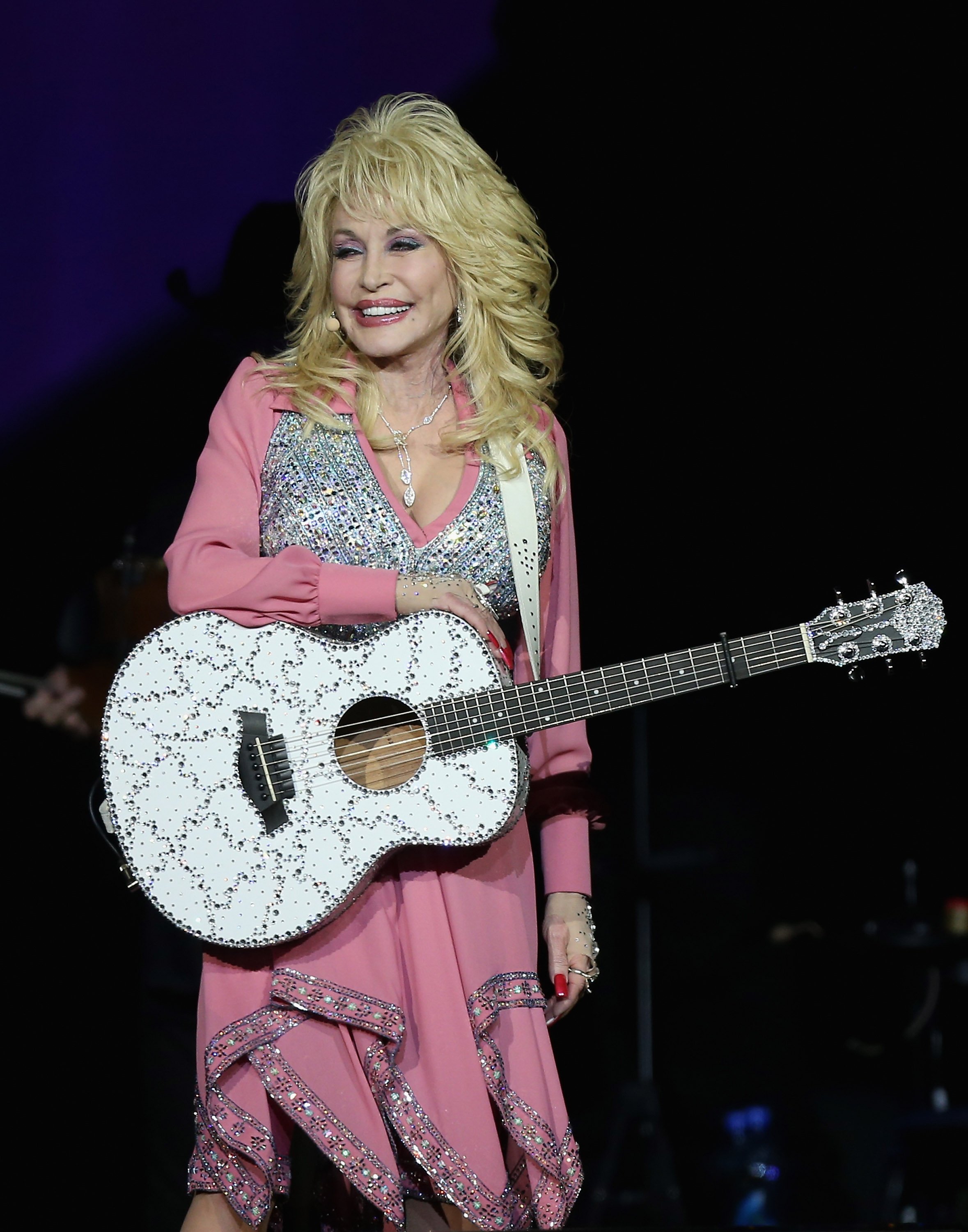 Dolly Parton performs live for fans at Vector Arena on February 7, 2014. | Source: Getty Images
The duo's first and last public event attended together was a BMI dinner in 1966. It was the beginning of Parton's success after the release of her first big record for Bill Phillips, "Put It Off Until Tomorrow." After the dinner, Dean turned to his wife and shared with her that this would be his last time in an industry event:
"'Dolly, I want you to have everything you want, and I'm happy for you, but don't you ever ask me to go to another one of them dang things again!"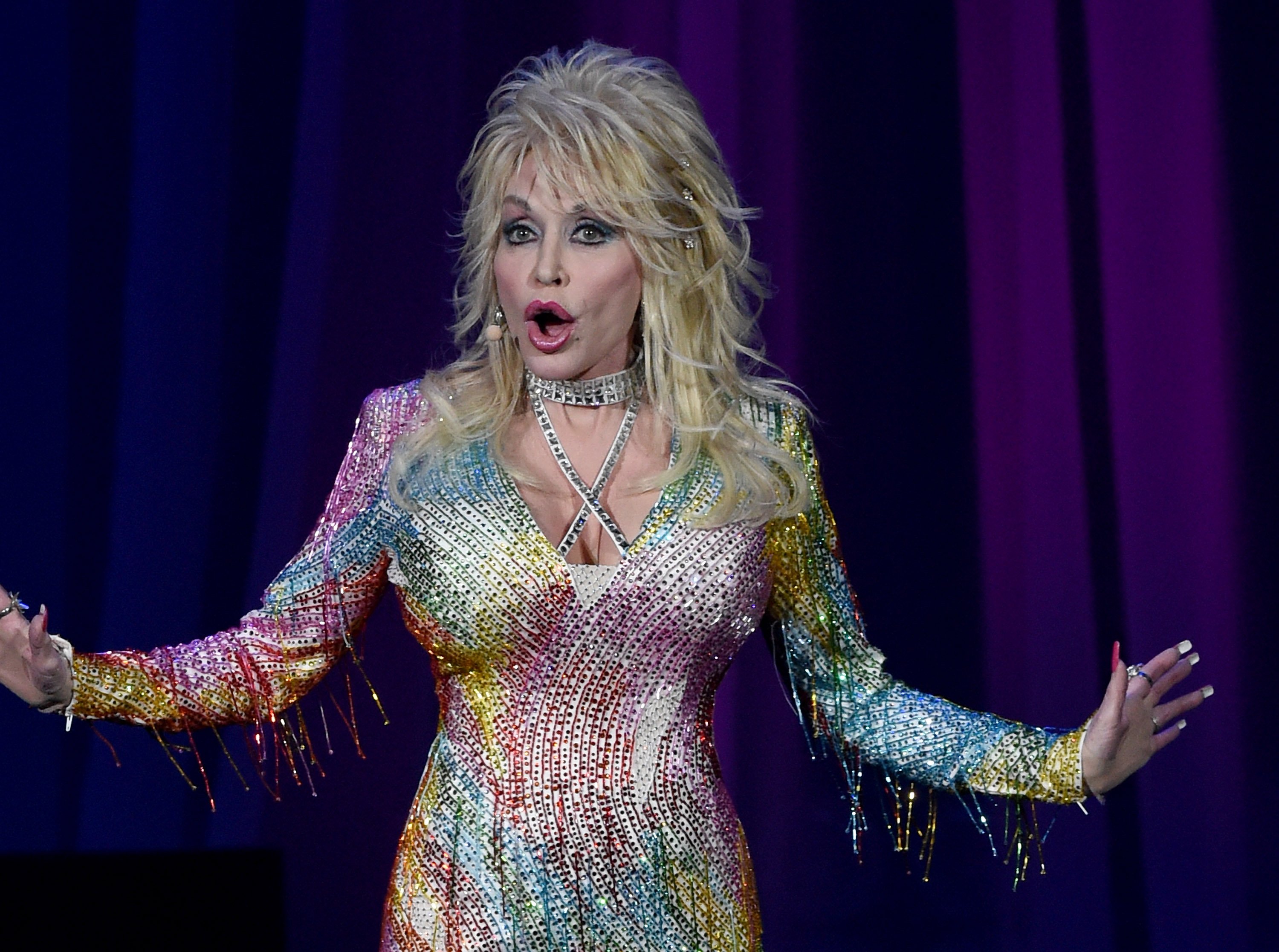 Dolly Parton: Pure & Simple Benefiting The Opry Trust Fund at Ryman Auditorium on August 1, 2015. | Source: Getty Images
They seem to be just the opposites of each other, but this hasn't gotten in the way of their romance. Apparently, the couple found ways to make their relationship work despite their differences. Parton admitted that they're opposites and that's what makes it fun!
In an interview with The Guardian in 2014, Parton was asked about why the couple never had any kids. The singer said she would've been a great mother but probably would have given up everything else, including her career.
The 75-year-old shared that she and her husband considered having kids when they got married, but that never happened. They even wondered how their children would look like.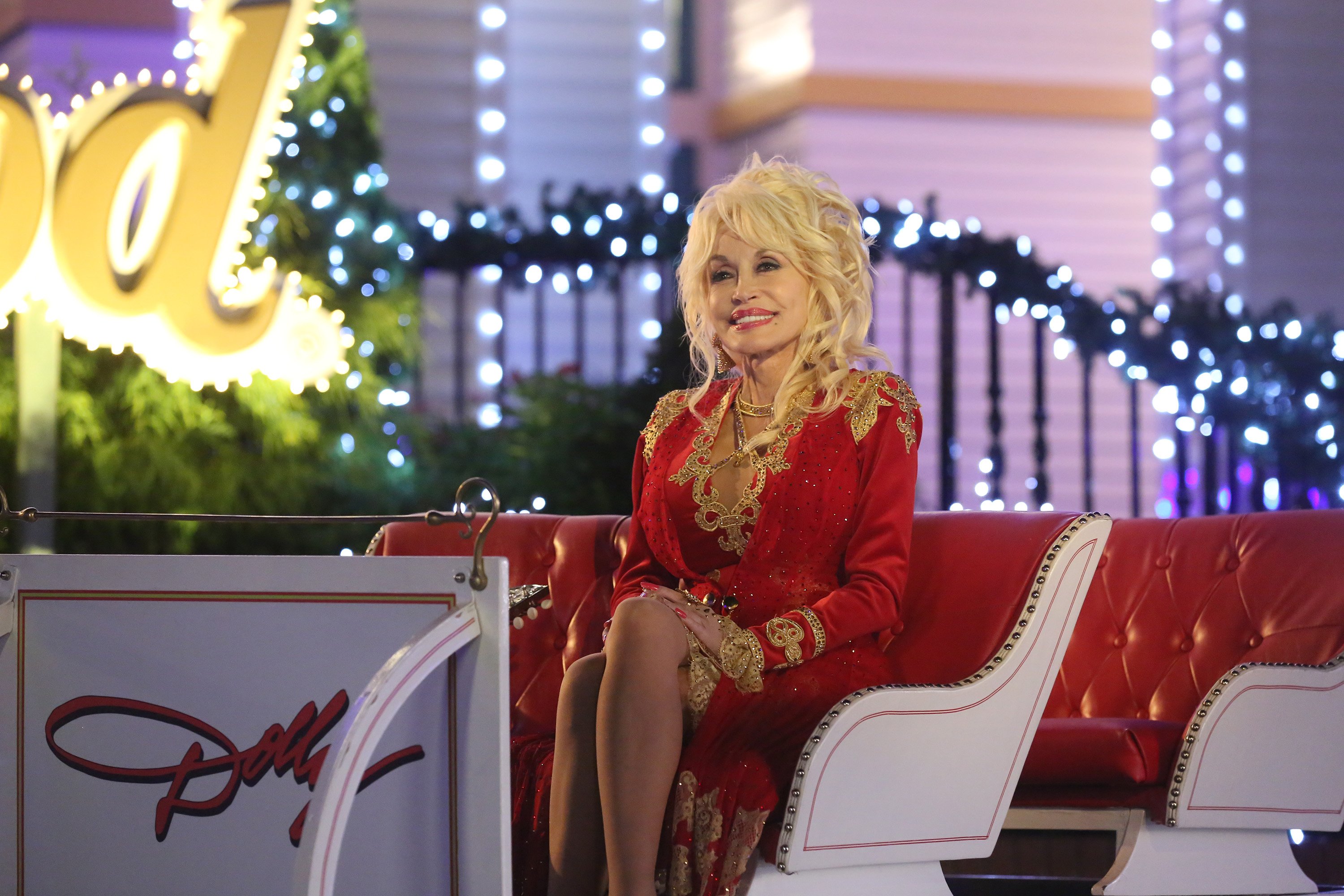 Dolly Parton's Coat of Many Colors - Season 1, 2015. | Source: Getty Images
However, their "talk" about children was always just a talk. Parton mentioned that the focus on her career and to "keep going" could've been the reason why she never had any children. She got her work ethic and drive from her father, Robert Lee Parton, who was a farmer.
After that dinner in 1966 with Dean, Parton never stopped working and producing. In 1973, she released one of her most beloved songs, the hit "Jolene."
In 2012, she released a song dedicated to her loving husband, "From Here To The Moon and Back." The song was part of the soundtrack for the comedy-drama film "Joyful Noise," in which the singer co-starred alongside Queen Latifah, Keke Palmer, Jeremy Jordan, and Courtney B. Vance.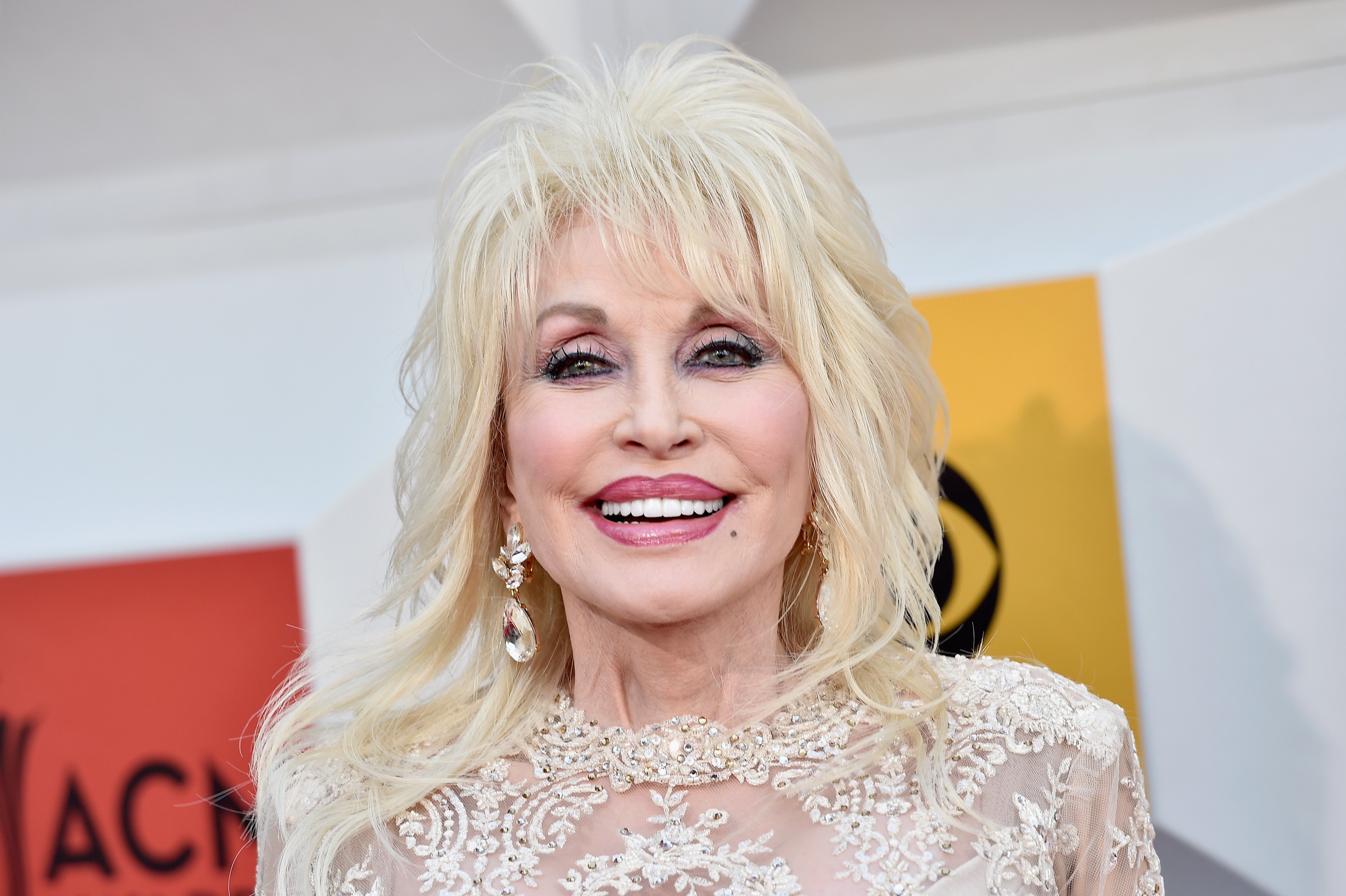 Dolly Parton at the 51st Academy of Country Music Awards at MGM Grand Garden Arena on April 3, 2016 in Las Vegas, Nevada. | Source: Getty Images
Rumors (again!) are part of Parton's life and among the many rumors circulating around, one concerns her health. Around 2015, some tabloids were sharing that the Country singer was fighting against stomach cancer. The reports got so bad that she had to release a statement that the cancer allegations were false.
Parton's latest project is the memoir "Dolly Parton, Songteller: My Life in Lyrics," a landmark celebration of nearly 60 years of career. The autobiography includes her most loved songs alongside the other 175 lyrics that come in the book.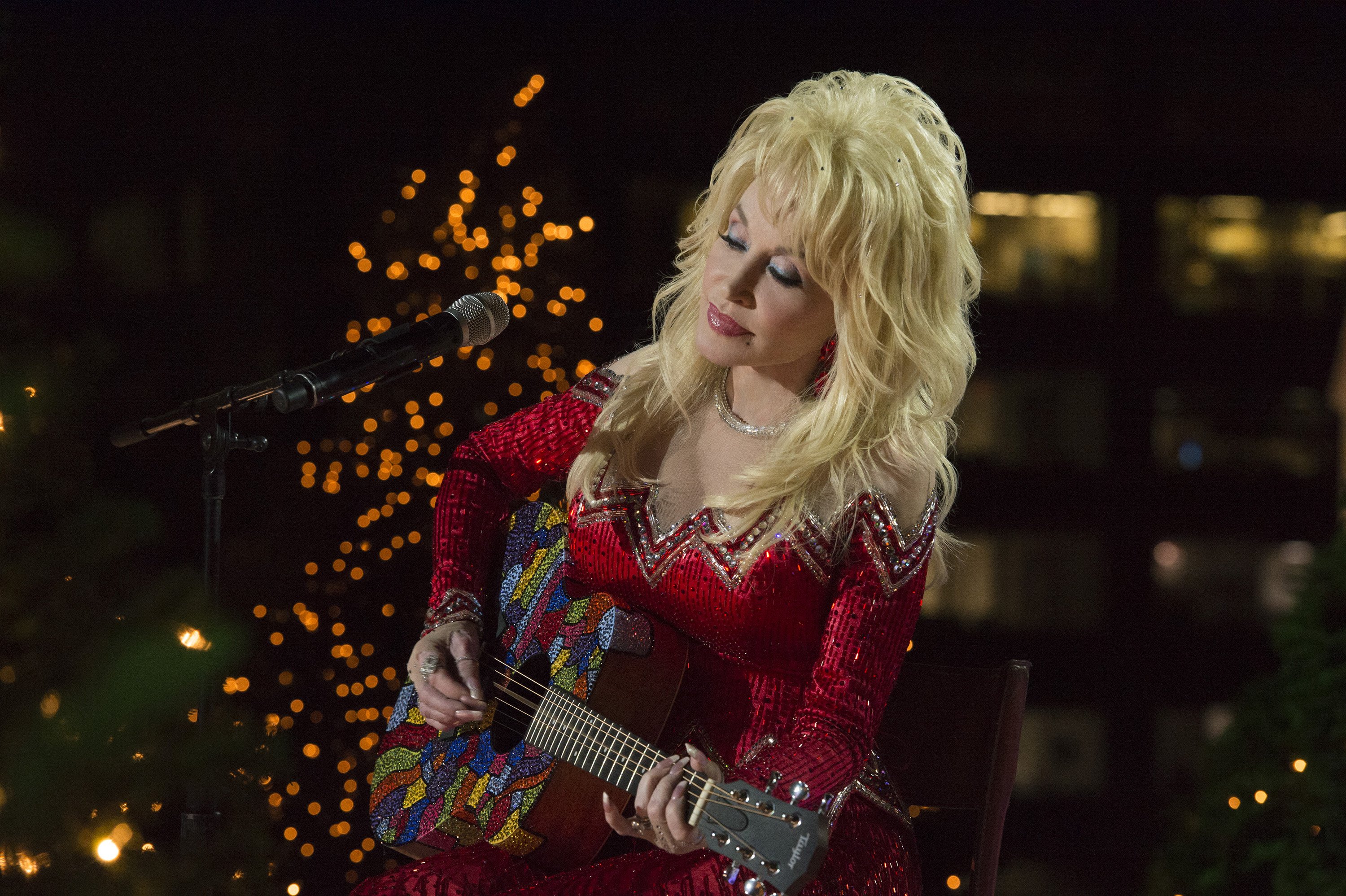 Dolly Parton rehearses for the 2016 Christmas in Rockefeller Center. | Source: Getty Images
In another honor to Dean, Parton dressed as a Playboy bunny to celebrate his birthday in a recreation of her 1975 Playboy cover. The wife doesn't hesitate to make her beloved hubby happy!
She shared the video on her Twitter account and compared the original photoshoot with her 2021 version, joking that she was a "butterball" back then but now she's more of a "string cheese".
Please fill in your e-mail so we can share with you our top stories!