Dolly Parton Looks Unrecognizable in Stunning TBT Photo from Film Set — Fans Flood the Comments
Dolly Parton has been a sweetheart, ever since she graced the acting scene with the megahit 9 to 5, which featured Lily Tomlin and Jane Fonda. However, her second movie, despite being a hit, was very controversial.
Dolly Parton, 75, is renowned for her music, which has always had an excellent reception. Still, not many people, especially the much younger ones, know that Parton has also had a career in acting.
In 1982, Parton accepted a starring role for the movie " The Best Little Whorehouse in Texas," where she played Mona Stangley. Stangley ran a cathouse named the Chicken Ranch in a small town in Texas.
Stangley was in an affair with Ed Earl Dodd, the local sheriff, played by Burt Reynolds. The main characters get in trouble when a TV personality, Dom DeLuise, played by Melvin P Thorpe, exposes the truth about them operating the business in the town.
The title of the movie, however, caused a lot of controversies, with Dolly altering the title to "The Best Little Cathouse in Texas" or " The Best Little Chicken House in Texas" during interviews.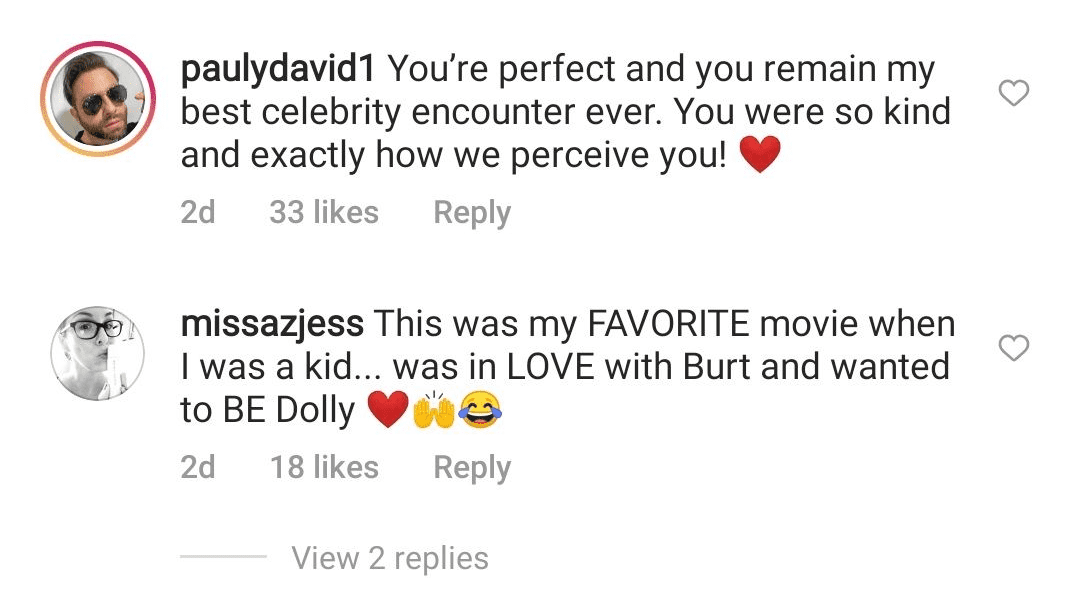 The movie was a box office hit, opening at No. 1. and earning close to $70 million in its initial run. It also earned Parton a Golden Globe for Best Actress. Close to four decades after the movie came out, Parton and fans remember it fondly.
Parton took to Instagram to celebrate the movie's anniversary, alongside a tbt photo of herself on the set of the movie with the caption:
" So many amazing memories and friendships made on that set!"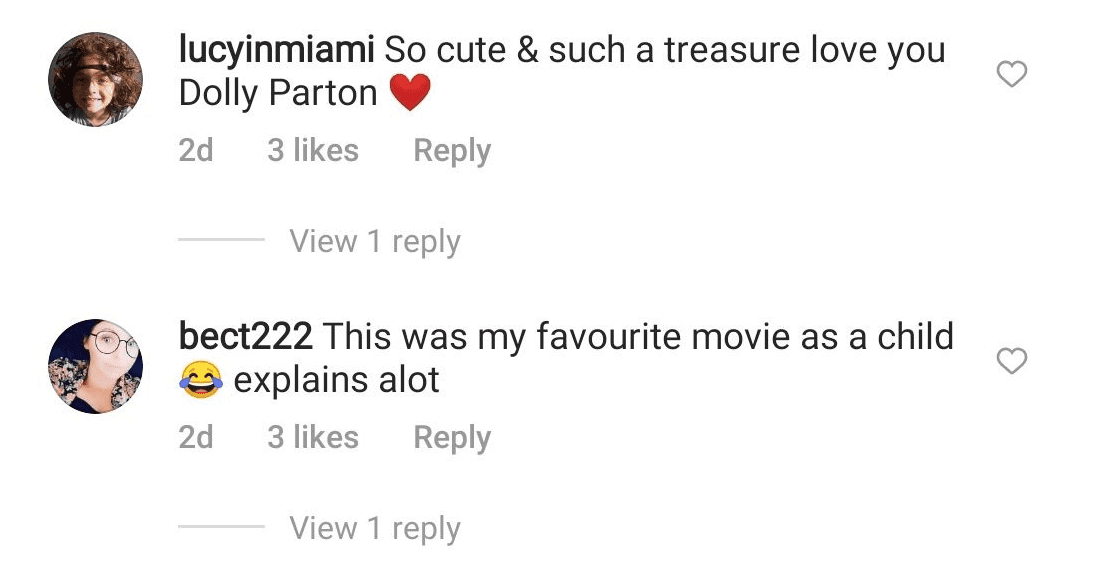 Fans were ecstatic and commented how much they'd loved the movie, saying it was their favorite, while others claimed to still sing along to the movie soundtracks.
Others reminisced on the comical genius of the movie, swearing it was hands down the best movie they'd ever seen and praising Parton for the role she played.
Another fan remembered how they'd always thought the title to be "The Best Little Wharehouse in Texas," adding that they now understand why their mom never corrected them.
The music icon, who currently has three Christian songs to her name, says she felt God calling her into it.
Parton, known for her signature look that entails lots of sparkles, high style blonde hair, pink lips, has maintained the look since she entered the music scene in the '60s.
Some of the fashion trends that many people consider fake are what Parton has always found appealing, saying that she wears heels because she is short, and since she has short stubby hands, long nails are a must-have for her. 
She adds that her hair does not cooperate with her, so she has to wear weaves. She refers to her style as noticeable, comfortable, fun, flamboyant, and gaudy. Some may call her fake, but she says it is ok with her, adding:
"I might be artificial, but I'm real where it counts — right here in my heart."
Parton has recently opened up about her venture into Christian music. The music icon, who currently has three Christian songs to her name, says she felt God calling her into it.
She says she's always considered her music more of a ministry than a job, and with the influential position that she holds in the music industry, she says she is hoping to brighten the world just a little more.
Parton has so far collaborated with Mr. Probz and Galantis to produce the song "Faith," with Zach Williams for " There Was Jesus," and King and Country for " God Only Knows."
She says she's done so much, and seeing as people often look at her as someone they've always known, as a sister or a mother, she feels if she writes something good, people might listen.