Dolly Parton Looks Stunning as She Wishes Husband Carl Happy B-Day in Iconic Playboy Bunny Outfit – See Video
Iconic musician Dolly Parton is celebrating her husband's birthday in a big way, and she could not wait to see his reaction to the special gift.
Dolly Parton, 75, revealed on an Instagram post that she would be recreating her Playboy magazine cover from 1978 as a gift for her husband, Carl Thomas Dean's birthday.
In the short video, Parton is dressed in a black bunny costume, a pink bowtie, and matching gloves. The ensemble also included a pair of black bunny ears on her head.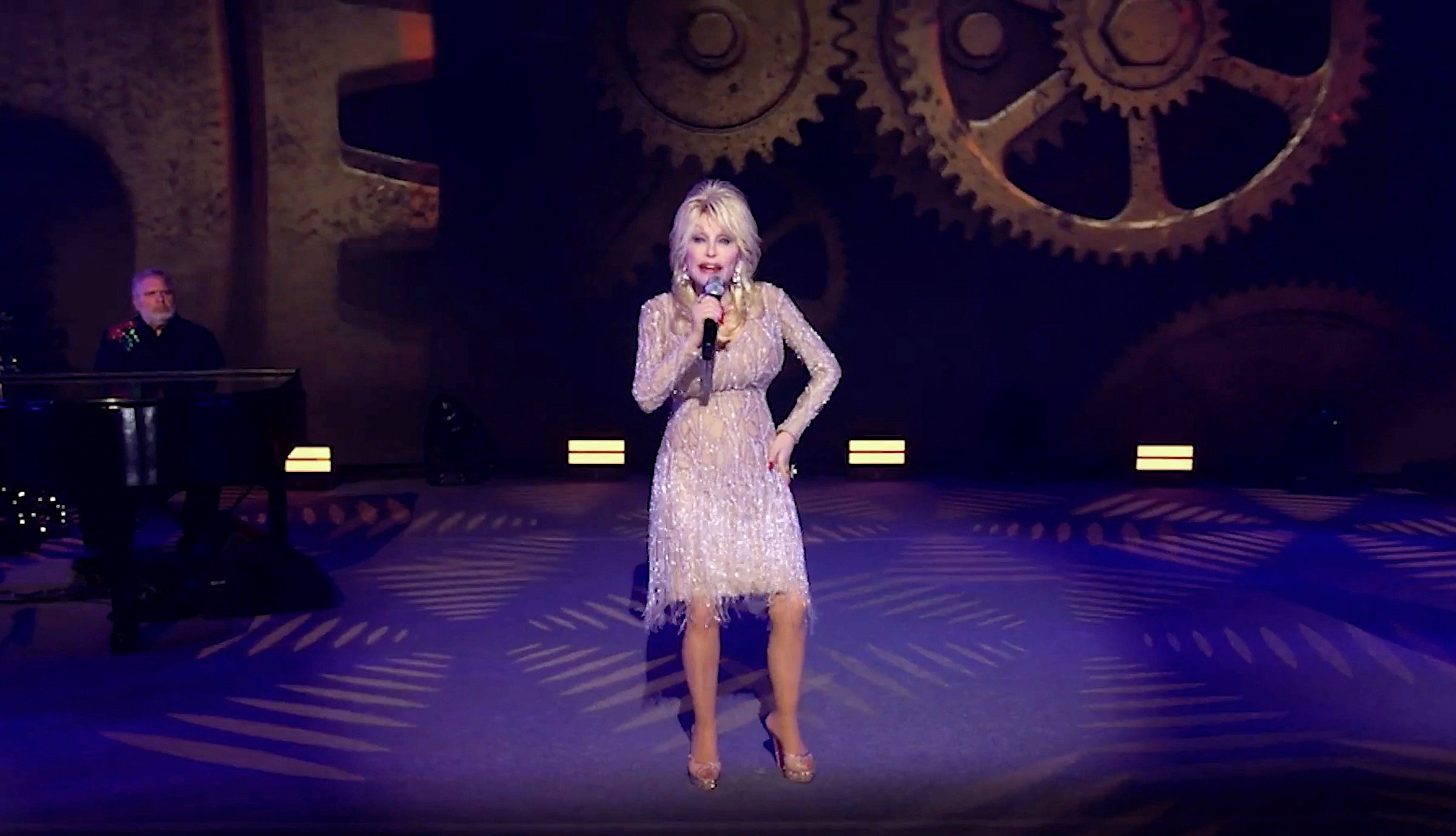 The music legend remembers saying she'd do a cover for the magazine once she was 75, but now that she is, she is disappointed that they no longer have a magazine. 
The 10 time Grammy winner says she was trying to think of something that would make her husband of over 50 years happy, as he still thought of her as a hot chick even after so many years.
Dolly then surprised her husband with the 1978 cover of the magazine, alongside the recreation of the cover. She also jokingly says:
"You think Playboy ought to pay for at least the photoshoot? I do!"
Parton made an appearance on the cover of Playboy magazine at only 32 years. In her 2020 interview with "60 Minutes Australia," she expressed her desire to pose for the magazine's cover in the future.
Parton and Dean have been married since 1966, and even after that many years, the fire has not died down. The "9 to 5" singer says she met her husband when she was only 18 and had one of their very first dates at McDonald's
She, however, adds that these days, she does the cooking and loves to pack her home-cooked meals in a picnic basket and then, together with her husband, search for a riverbank somewhere and enjoy their meal.
She also says that sometimes she'll make a candlelit dinner or go to a motel, and it seems this spontaneity is what has made their marriage last as long as it has.
The only people present at their wedding were her mom, the preacher, and his wife.
Parton says that being comfortable in her own skin is one of the secrets to her long marriage, adding that another secret to a long-lasting marriage is her passion, which she puts in everything she does.
She also adds that she stays kind and has never tried to be offensive. Staying true to oneself is one of the things that have contributed to the long marriage.
She says that her husband is a good man with a warped sense of humor, which she always surprises her. Despite preferring to keep his life quiet and away from the limelight, he entertains and makes her laugh. She adds:
"I always say 'Stay gone!' and there's a lot of truth to that. I travel a lot, but we really enjoy each other when we're together and the little things we do."
Dean says he fell in love with Parton the moment he laid his eyes on her and that his first thought was that he'd marry her. Two years after their meeting, they exchanged their vows in Ringgold, Georgia.
The only people present at their wedding were her mom, the preacher, and his wife. She got married in a little white dress that her mother made her.
The couple renewed their marriage vows in 2016 to mark 50 years of marriage in an intimate ceremony in their Nashville home.  Even though the couple never had children of their own, they love spoiling their nieces.
Parton also continues to touch the lives of many children through her Imagination Library and nonprofit organization. She loves to give children confidence and empower them.
In 2012, Miley Cyrus did a cover of Dolly Parton's "Jolene," and it recently hit the 300 million views mark. What many may not know is that besides their love for music, the two share a unique personal relationship. Parton is Miley Cyrus' godmother.
She says she worked with Cyrus' father, Billy, on several shows, and they got really close, so when Cyrus came along, Parton said she'd love for Cyrus to be her fairly goddaughter. The two have even done shows together.