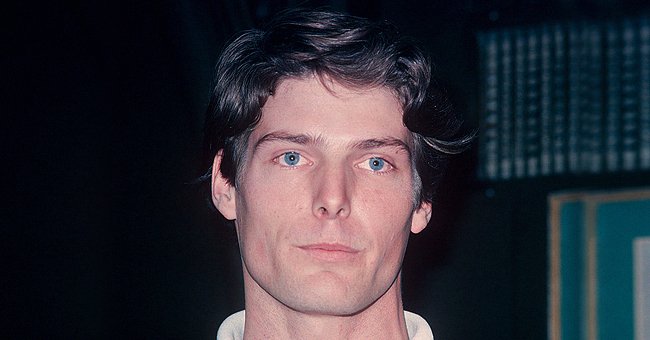 Getty Images
Christopher Reeve's Mom Begged His Doctors to Withdraw Life Support after He Fell of the Horse
Nine years before his death in 2004, "Superman" actor Christopher Reeves suffered a horse-riding accident that paralyzed him. His injuries from that accident were so bad that his mom asked doctors to withdraw his life support.
As an actor, Christopher Reeve was best known for playing Superman in 1978's "Superman" and its three sequels. The role endeared him to many people, and he remains an icon even in death.
Later in his life, Christopher, who shares three children with two different women, was involved in a horse-riding accident that left him paralyzed from the neck down.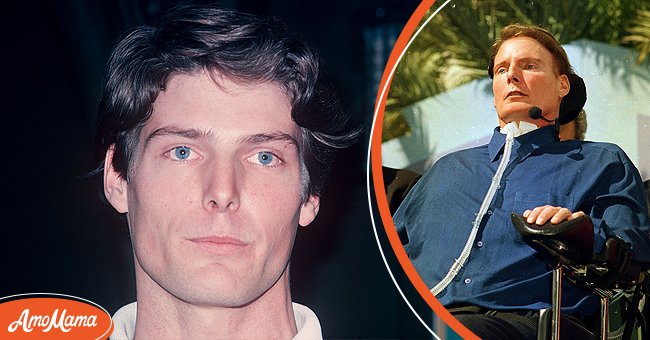 Close-up photo of Christopher Reeve New York circa 1970. [Left] | Christopher Reeve speaks at the dedication ceremony for the University of Miami School of Medicine's Lois Pope Life Center on October 26, 2000. [Right] | Photo: Getty Images
Christopher lost the will to live after the accident. His injuries were so severe that his mom asked doctors to take him off life support.
However, he overcame those struggles thanks to the support from his wife, children, family members, friends, and loved ones. Find out about Christopher's career, life after the accident, death, and how his children keep his legacy alive.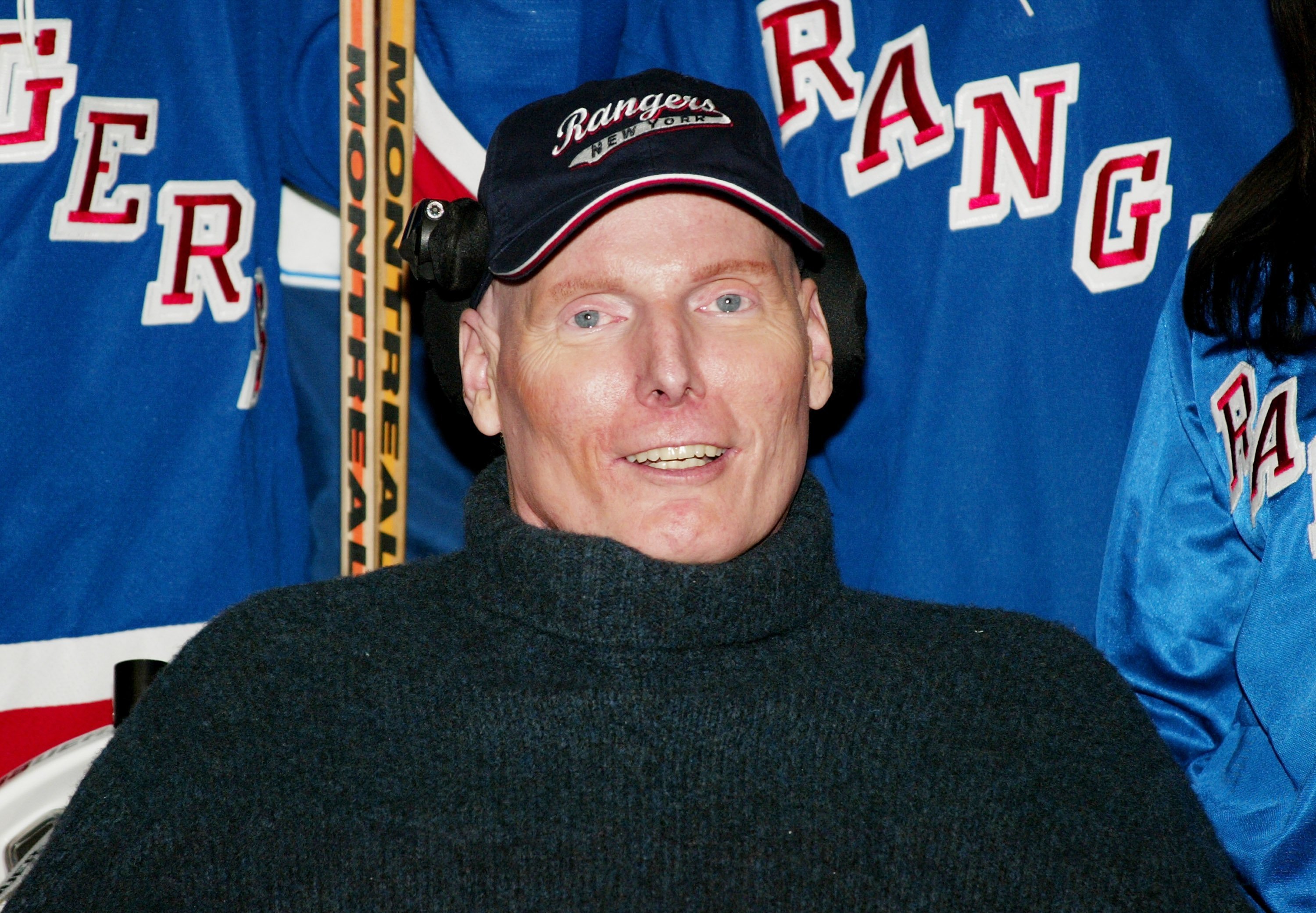 Christopher Reeve on January 25, 2004 in New York City. | Photo: Getty Images
CHRISTOPHER'S CAREER
Christopher was born in New York on September 25, 1952, and raised in Princeton, New Jersey. When he was nine, he discovered a passion for acting and the theatre.
Christopher studied at Cornell University and the Juilliard School. In 1976, he made his Broadway debut. He played "Superman" in 1978 and reprised his role in the film's three sequels.
After performing incredibly in "Superman II," the actor refused many action movie roles and preferred to work in small films and plays with more complex characters.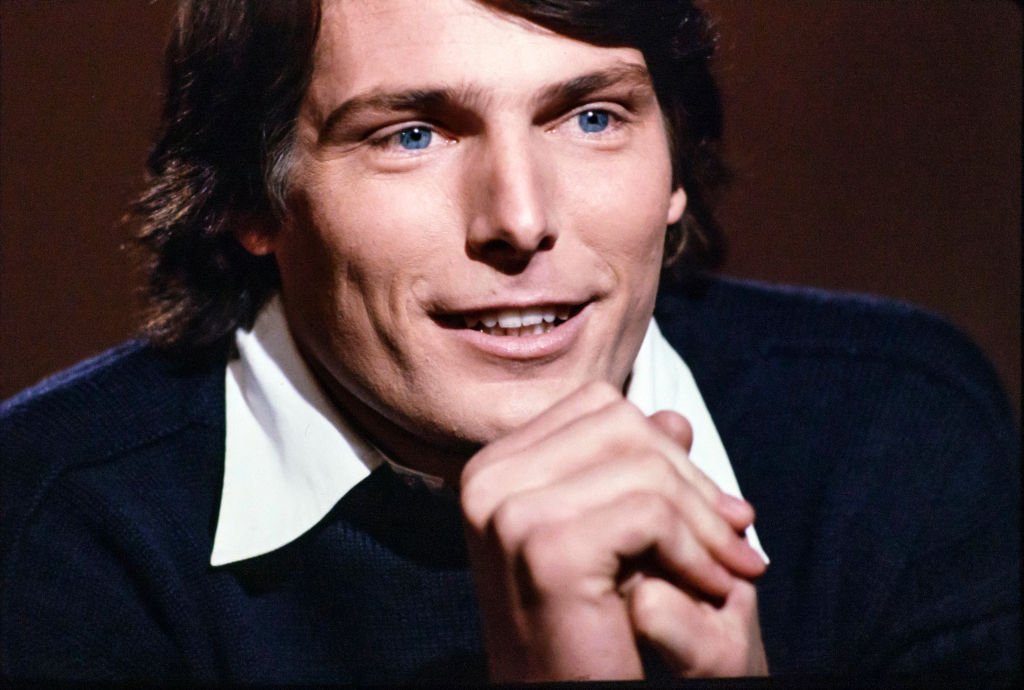 American actor Christopher Reeve in New York circa 1978. | Photo: Getty Images
Later, he starred in critically successful movies like "The Bostonians," "Street Smart," and "The Remains of the Day." He also appeared in plays like "Fifth of July" and "The Aspern Papers."
Christopher's horse-riding accident caused his paralyzed. However, after recovering and despite being in a wheelchair, he returned to creative work and directed 1997's "In The Gloaming."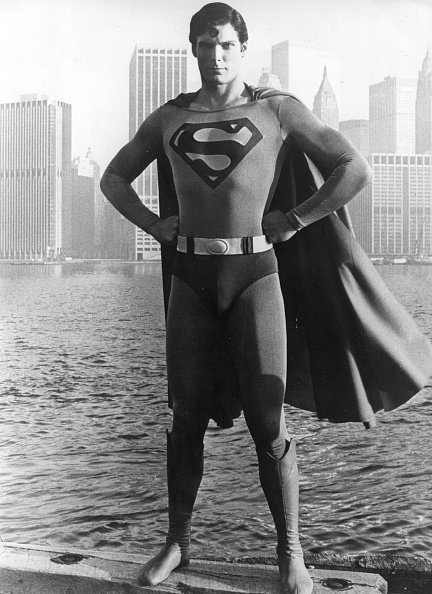 Christopher Reeve stands before the Manhattan skyline dressed as the comic-book hero of the film "Superman." | Photo: Getty Images
HORSE-RIDING ACCIDENT AND PARALYSIS
While preparing for his part in the 1985 adaptation of "Anna Karenina," Christopher learned to ride horses. Soon, he overcame his allergy to horses and started participating in horse riding events.
On May 27, 1995, he prepared for the cross-country portion of an equestrian event in Culpeper, Virginia. He had a horse named Eastern Express and initially feared how his horse would respond to parts of the course.
However, he believed Eastern Express would scale through the hurdles as they had prepared adequately for the event. Unfortunately, when they closed in on the third jump over a zig-zag-shaped fence, Christopher's horse suddenly made a refusal.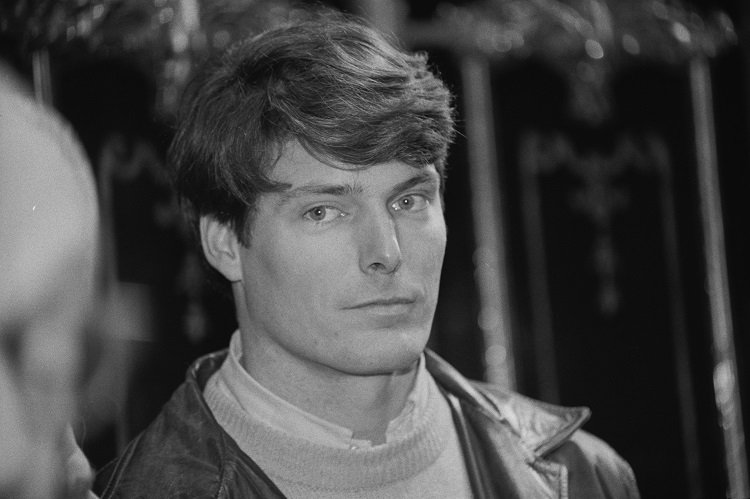 Christopher Reeve in the UK on January 20, 1984. | Photo: Getty Images
This sudden stop in motion caused Christopher to fall off the horse as he held onto the reigns. He could not stop his fall and landed with his full weight headfirst into the top rail.
After the fall, Christopher could not breathe and could not move. He fractured his first cervical vertebra while the second was damaged. His head was barely held in position by his neck muscles.
Paramedics quickly acted to stabilize his head and squeeze oxygen into his body to avoid brain damage. They airlifted him to the University of Virginia Hospital, where an operation to reattach his skull to the spinal column was successful.
However, Christopher struggled to take control of his life after the horse-riding accident. The injuries he sustained were so grave that his mom begged his doctors to take him off from life support.
Also, the actor's health was in a fragile condition. Due to all the physical and emotional anguish he was suffering, Christopher contemplated ending his life.
Alexandra recalled some of her memories with her late dad and revealed she and her siblings work closely to keep Christopher's legacy alive.
Christopher detailed his struggles in his 1998 memoir "Still Me." In the book, he revealed that his wife Dana Reeve's words made him eager to live.
An excerpt of the book made available to The New York Times revealed Dana's words to her husband. She told him:
"I will support you whatever you want to do, because this is your life, and your decision. But I want you to know that I'll be with you for the long haul, no matter what.''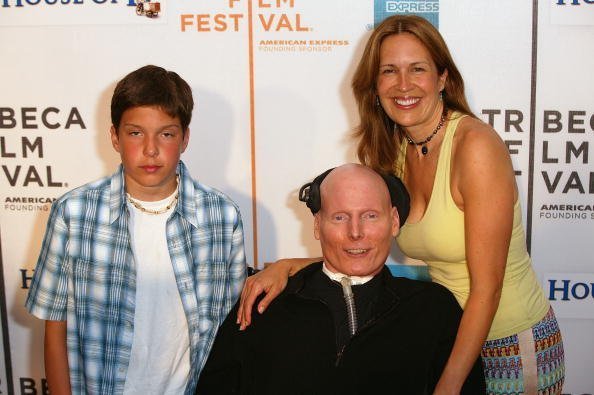 Christopher Reeve, his wife Dana and son Will at the screening of "House Of D" on May 7, 2004 in New York City. | Photo: Getty Images
Dana also said, "You're still you. And I love you." Christopher also wrote that Dana's words saved his life. In the book, Christopher also revealed how his best friend from the Juilliard School, Robin Williams, arrived in his hospital room dressed as a doctor.
Williams spoke in a Russian accent and told Christopher that he was a proctologist and had come to perform a rectal exam on him. With that act, Williams recreated his character from the movie "Nine Months" and made his friend laugh for the first time since the accident.
In his book, Christopher also described how he was angry at one doctor who misled him into believing there was more hope for him than actually existed.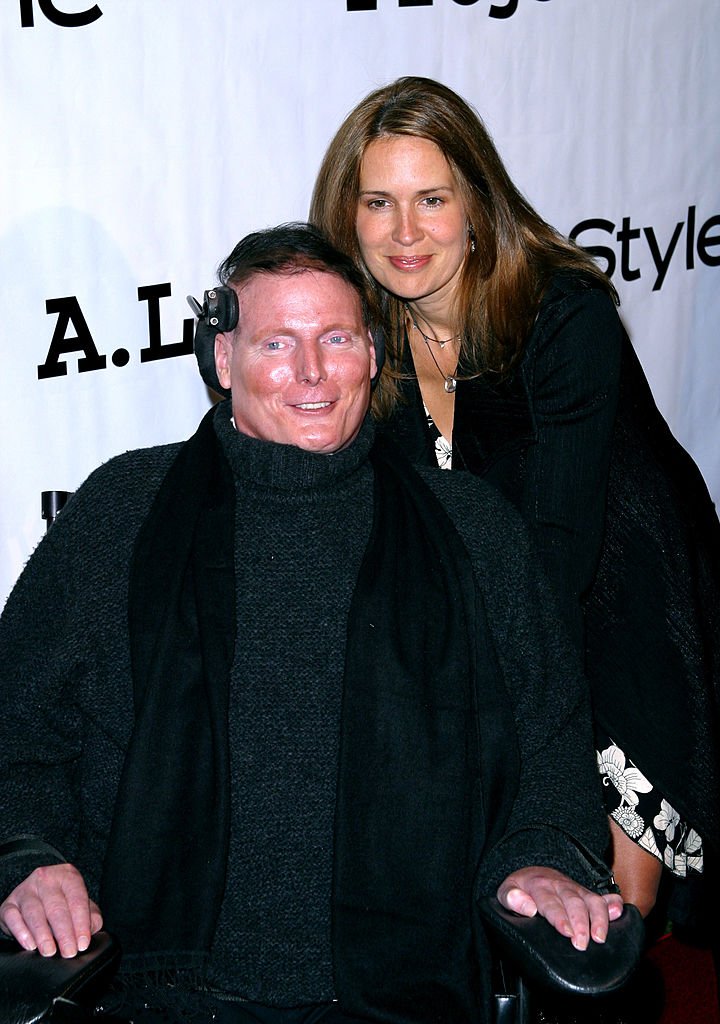 Christopher Reeve & Dana Reeve during Project A.L.S. 5th Annual New York City Gala "Tomorrow is Tonight" Benefit at Roseland on October 21, 2001. | Photo: Getty Images
He also experienced a terrifying moment when the tube of his ventilator disconnected from the machine. Hence, he was without air and unable to talk. He lay frozen in the dark, struggling to breathe and waiting for a nurse to come to his rescue.
Despite these struggles, Christopher's love and support from his family, friends, loved ones, and fans pushed him to remain strong.
He regained a sense of purpose and learned all he could about his injuries. He zealously approached his rehabilitation and regained his enthusiasm for outdoor activities.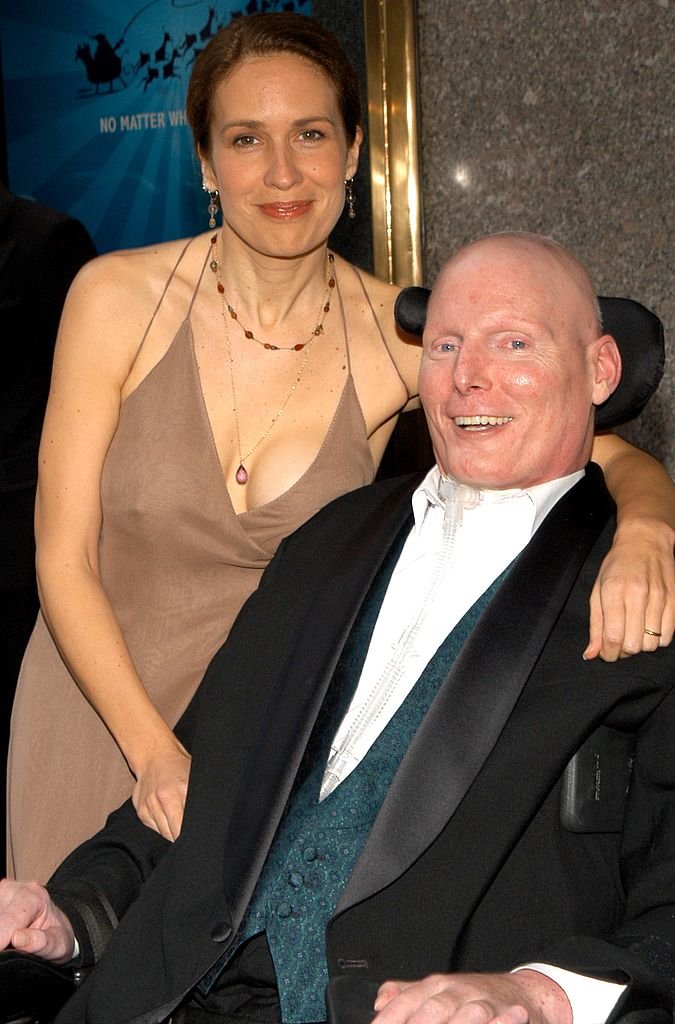 Christopher Reeve and Dana Reeve during 2003 Tony Awards at Radio City Music Hall in New York City on June 8, 2003. | Photo: Getty Images
Christopher was never reckless before his accident and ensured there were no doubts about any maneuver he wanted to perform. It was a rule he lived by in all the sports wherein he participated.
After his accident, he dedicated himself to speaking for people with spinal cord injuries. In 1996, the Christopher Reeve Foundation was established, which raises money for research in spinal cord injuries and treatment.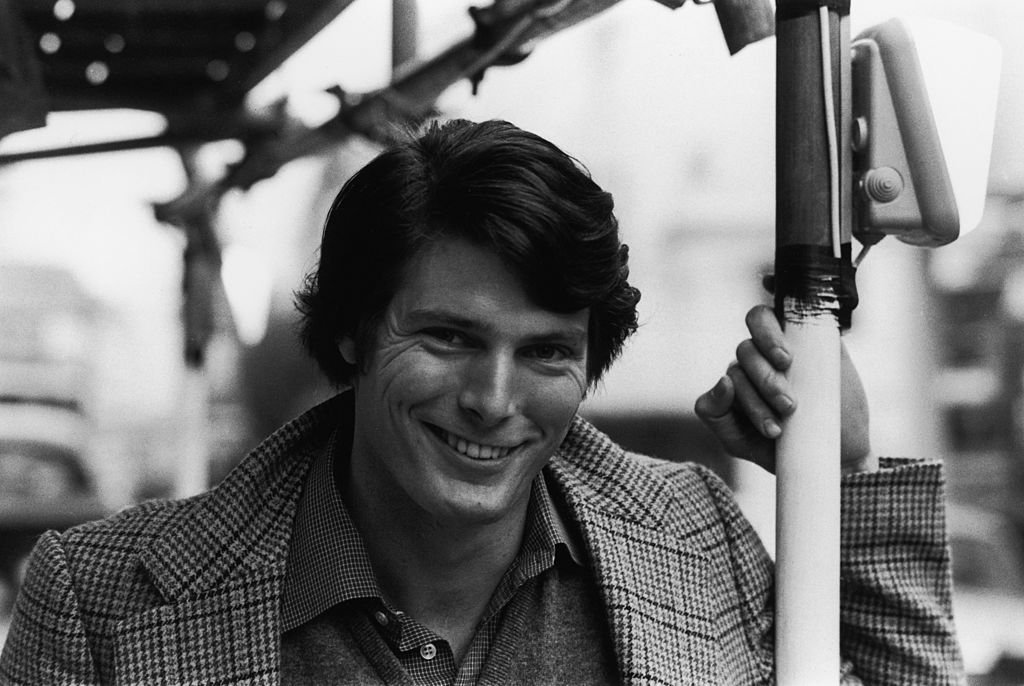 Portrait photo of Christoper Reeve in December 1978. | Photo: Getty Images
Gradually, he learned to live a normal life after his rehabilitation. He and Dana decided that she must be his wife and not his nurse. Dana did her best to be there for her loving husband.
Christopher also indulged in playing ice hockey with his then-five-year-old son, Will. They also played board games.
Christopher died on October 10, 2004. He was being treated for a pressure wound, which became severely infected and spread throughout his body. He received an antibiotic for the infection but fell into a coma. He died at 52.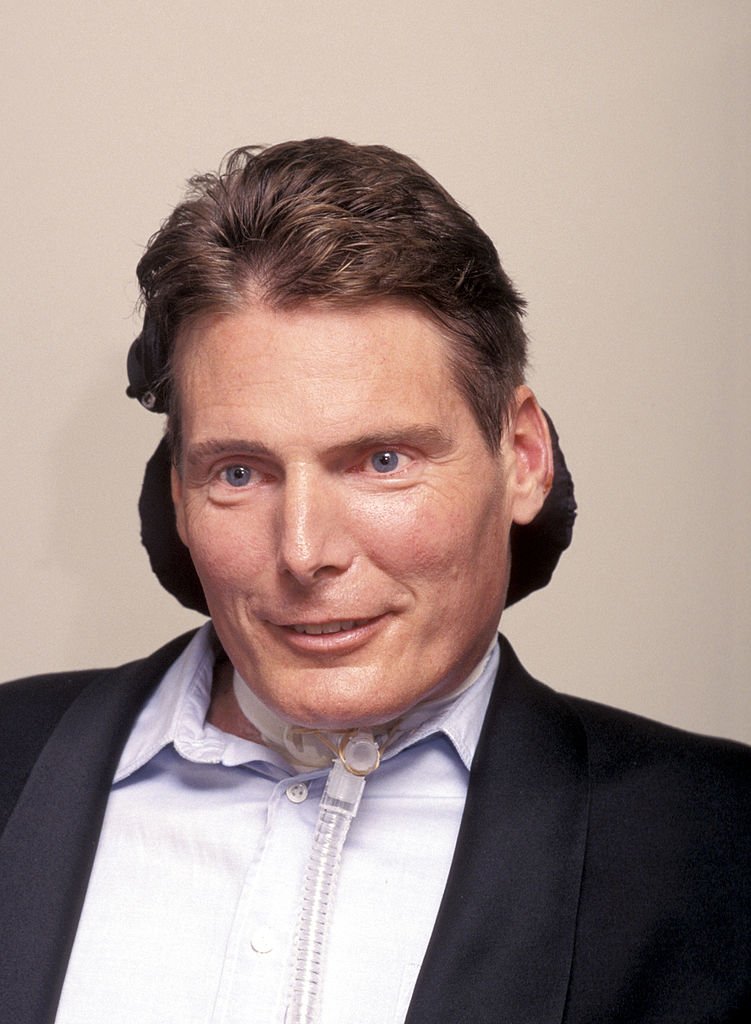 Christopher Reeve during Kessler Institute's 50th Anniversary Gala Honoring Christopher Reeve at New Jersey Performing Arts Center in Newark on September 26, 1998. | Photo: Getty Images
CHRISTOPHER'S KIDS
Christopher had three children from two different women. He was in a ten-year relationship with modeling executive Gae Exton and shared two children with her: a son named Matthew Reeve and a daughter named Alexandra Reeve Givens. Will is the youngest child and son who he shared with Dana.
Matthew is a director and screenwriter who produced "Christopher Reeve: Hope in Motion" and "Christopher Reeve: Choosing Hope." He also directed and produced a documentary titled "Over The Water."
Matthew is a father of two children, a son and a daughter he shares with his partner, Anna Lo Westlin. Meanwhile, Alexandra is the President and CEO of the Centre for Democracy and Technology (CDT).
She is married to Garren Givens and shares a son named Christopher Russel Reeve Givens, after his grandfathers. Will is an ABC correspondent and has appeared on "Good Morning America." His social media is filled with many posts about his work for ABC.
Meanwhile, Christopher's wife, Dana, died at 44 on March 6, 2006. She died from lung cancer despite never being a smoker in her lifetime. Her death shocked many as she was a sunny and vibrant personality.
After her passing, Christopher's foundation was renamed the Christopher & Dana Reeve Foundation. The foundation's activities and ways to support them are outlined on its website.
CHRISTOPHER'S LEGACY IS UNDYING
Christopher's children are doing well for themselves and are doing everything to ensure their father's legacy keeps burning through his foundation and how they live their lives.
In an interview with Fox News, Alexandra recalled some of her memories with her late dad and revealed she and her siblings work closely to keep Christopher's legacy alive.
She said the foundation's future looks bright and that new techniques to improve the well-being of those suffering from spinal cord injuries continue to be discovered. Alexandra said there is still a long way to go, but everything looks promising.
Christopher inspired many with his portrayal of Superman and his courageous will to live after a terrible accident. Despite his health challenges, he still fought to improve the lives of people with similar conditions.
Please fill in your e-mail so we can share with you our top stories!