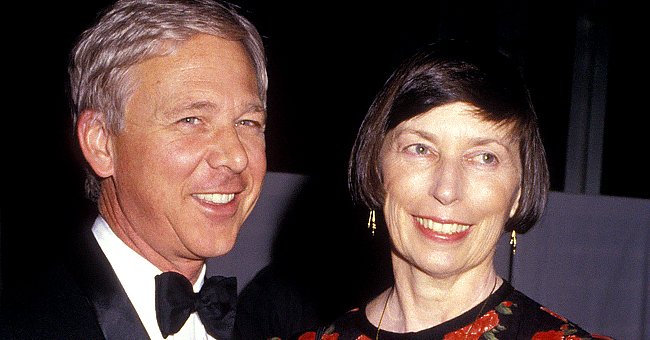 Getty Images
William Christopher & His M*A*S*H Character Shared Traits That Helped Cope with Family Tragedy

William Christopher, who played Father Mulcahy on the television series M*A*S*H from 1972 to 1983, died on December 31, 2016, after battling small-cell carcinoma (lung cancer) for 18 months.
He was survived by his wife Barbara and two adopted sons, John and Ned. Even though Ned was adopted healthy, they soon discovered that he was on the autism spectrum.
Raising their son was a tough experience, but it made them stronger, leading them to advocate for children living with disabilities.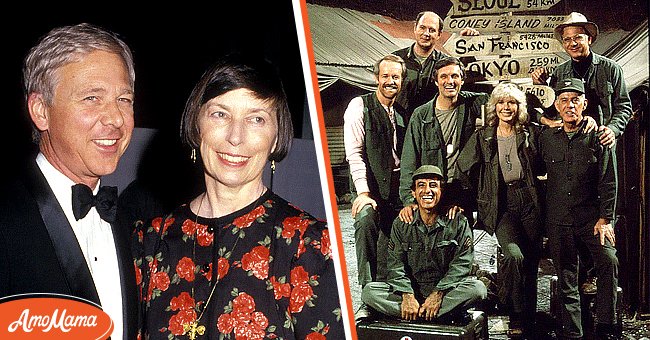 William Christopher and Barbara O'Conner attend Angel Awards on February 19, 1987, in Los Angeles (left), Portrait the cast of the television show "MASH" (right) | Photo: Getty Images
ABOUT WILLIAM CHRISTOPHER
Born in 1932 in Illinois, William Christopher took his first steps on stage on Broadway in the 1950s before making a career in television and film.
In the 60s, he was seen in various T.V. shows, ranging from "The Andy Griffith Show" to "The Patty Duke Show," then he landed recurring roles in the T.V. series "Gomer Pyle, U.S.M.C.," "That Girl," and "Hogan's Heroes."
But his most prominent role is that of a spiritual adviser of the field, which he held in 1972, the Reverend Francis John Patrick Mulcahy, known as Father Mulcahy in the series M*A*S*H, an acronym for Mobile Army Surgical Hospital.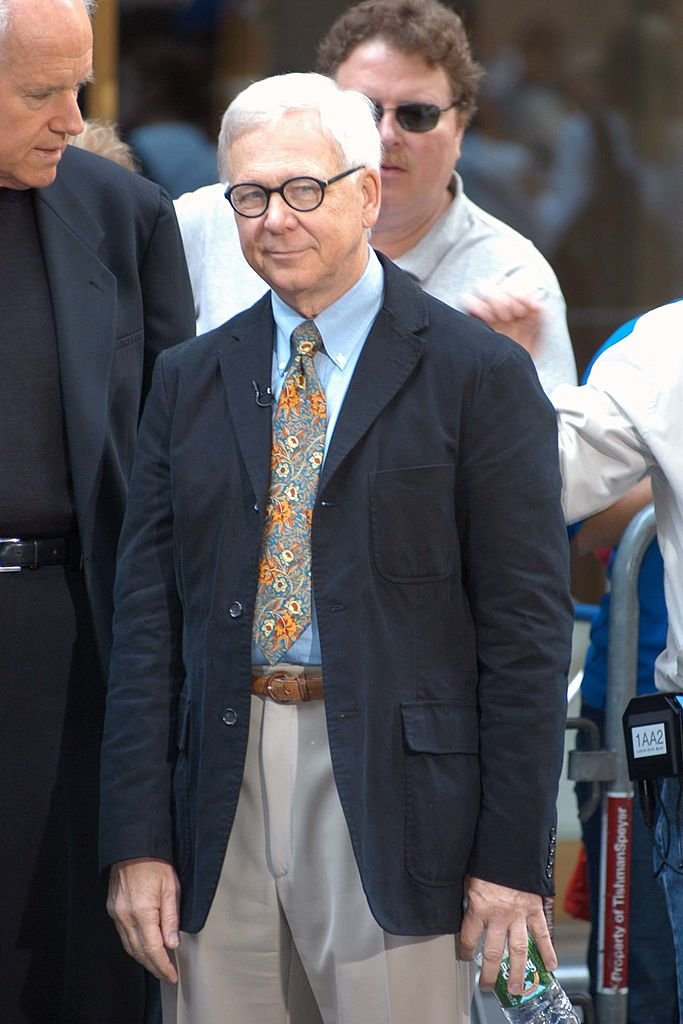 William Christopher during M*A*S*H Reunion on the "Today" Show at NBC Studios in New York | Photo: Getty Images
A role played by actor Rene Auberjonois in Robert Altman's feature film M*A*S*H inspired the series and George Morgan in the pilot episode of the series.
He held this role from 1972 to the end of the series in 1983, over 11 seasons. William would even reprise his character in an animated short film and the spin-off of the "AfterMASH" series from 1983 to 1985.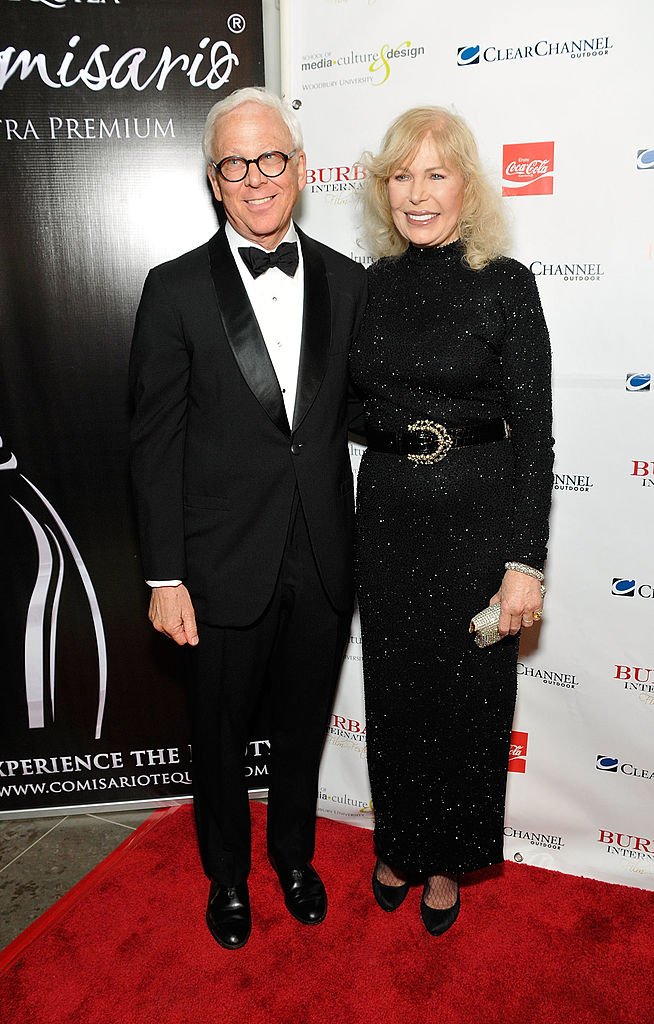 Former "M*A*S*H*" castmates William Christopher and Loretta Swit arrive at the Closing Night Gala for the 1st Annual Burbank International Film Festival in California | Photo: Getty Images
He was seen in "Hearts of the West" as a bank teller, in "Heaven Sent" as a Priest, and in 2012, he had a recurring role in "Days of Our Lives."
In the fifth season of M*A*S*H, he contracted an almost fatal case of hepatitis and missed many episodes. These absences nearly cost him his part, but fellow actor Alan Alda begged the producers to keep him.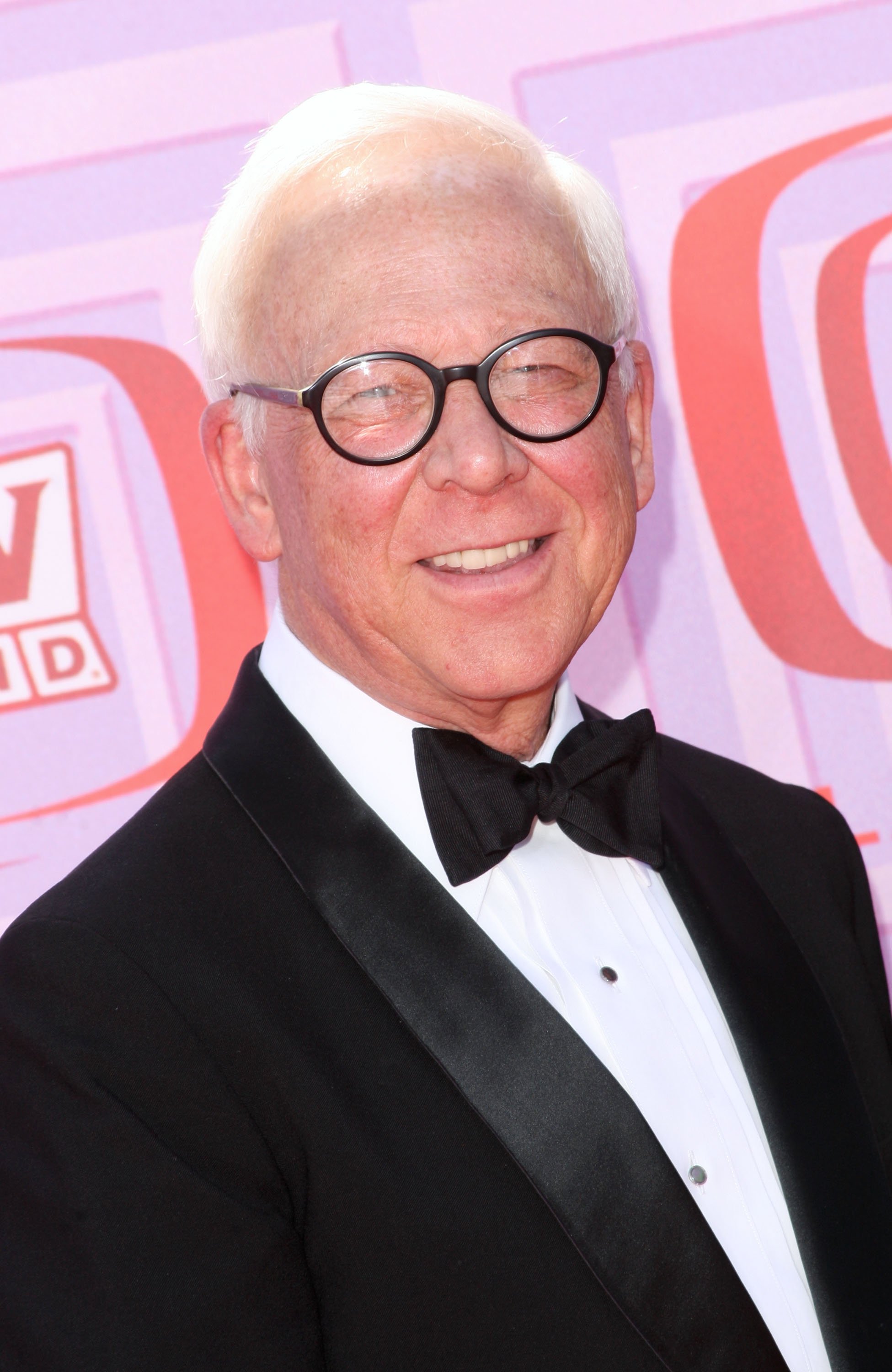 William Christopher at the 7th Annual TV Land Awards held at Gibson Amphitheatre on April 19, 2009, in California | Photo: Getty Images
Alda even had to write William's sickness into the series to keep him on the show. After William died, Alda tweeted:
"His pals from #MASH miss Bill powerfully. His kind strength, his grace, and gentle humor weren't acted. They were Bill. #WilliamChristopher"
His role personified a positive role model for Catholic priests in the 70s even though he was a real-life methodist priest.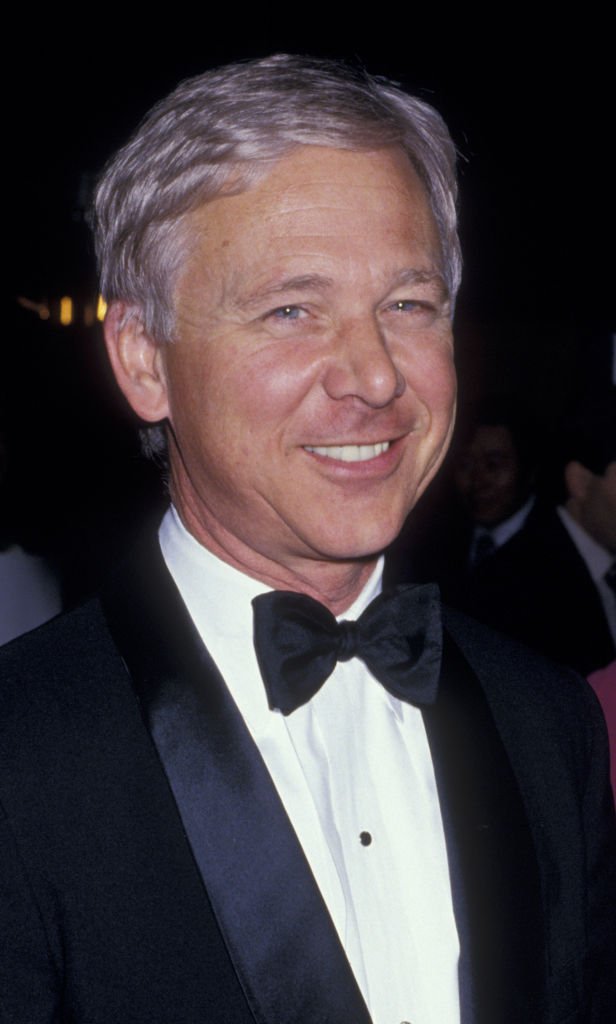 William Christopher Angel Awards on February 19, 1987, in California | Photo: Getty Images
THE M*A*S*H SERIES
This American war comedy-drama and television series was developed by Larry Gelbart and adapted from the 1970 feature film MASH, based on the 1968 novel "MASH: A Novel About Three Army Doctors," by Richard Hooker.
The series was produced in association with 20th Century Fox Television for C.B.S. It is the story of a team of doctors and support staff stationed at the "4077th Mobile Army Surgical Hospital" in Uijeongbu during the Korean War.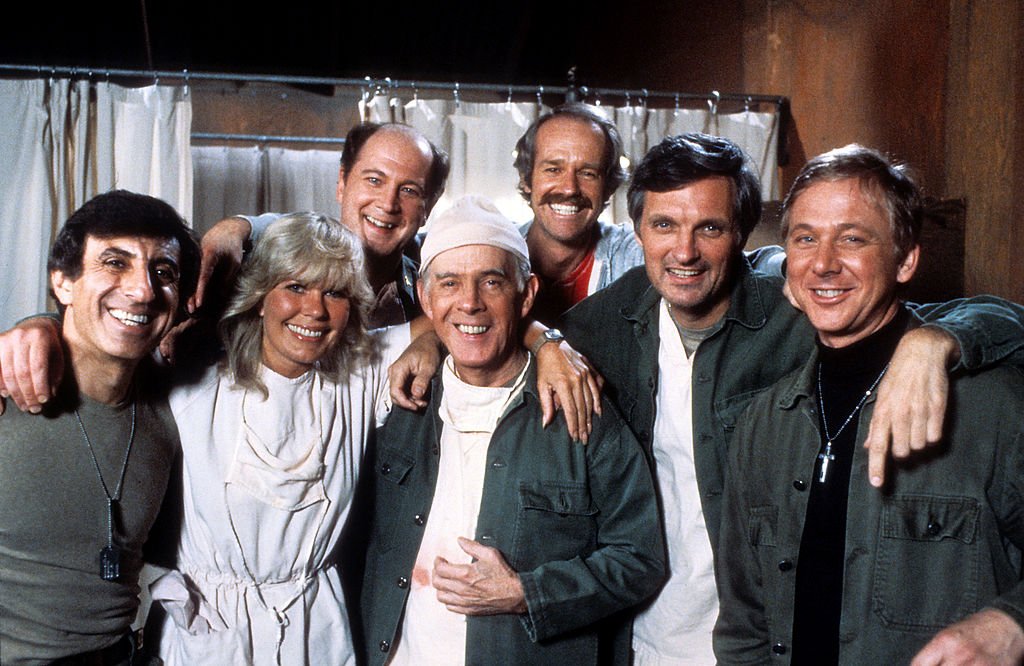 Jamie Farr, Loretta Swit, David Ogden Stiers, Harry Morgan, Mike Farrell, Alan Alda, and William Christopher in publicity portrait for the film 'M*A*S*H', Circa 1978 | Photo: Getty Images
The series premiered in the United States on September 17, 1972, and ended on February 28, 1983. The finale broke the record as the most-watched television episode in American television history with 105.97 million viewers.
In 2010, the Super Bowl XLIV beat the record with 106.5 million viewers. Despite the large turnout for the last episode of M*A*S*H, it struggled in its first season and was at risk of being canceled.
However, with a better time slot, the show became one of the top ten programs of the year and remained in the top twenty programs for the remainder of its eleven seasons.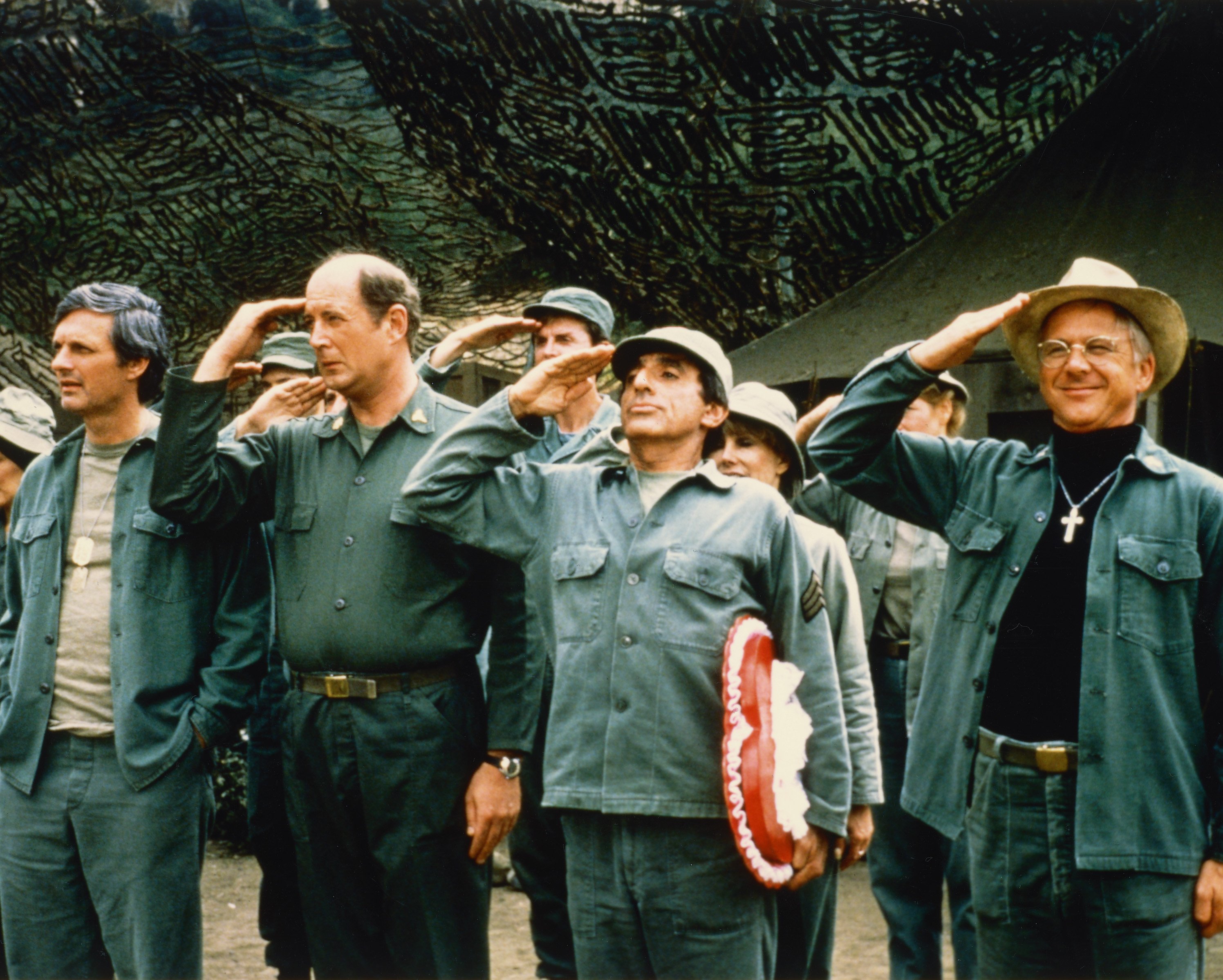 The cast saluting in a publicity still issued for the US television series 'M*A*S*H', USA, circa 1975 | Photo: Getty Images
Most of the stories in the early seasons were based on true tales told by real MASH surgeons who were interviewed by the production team.
Like the film, the series was an allegory about the Vietnam war still ongoing when the show started as it was about the Korean War.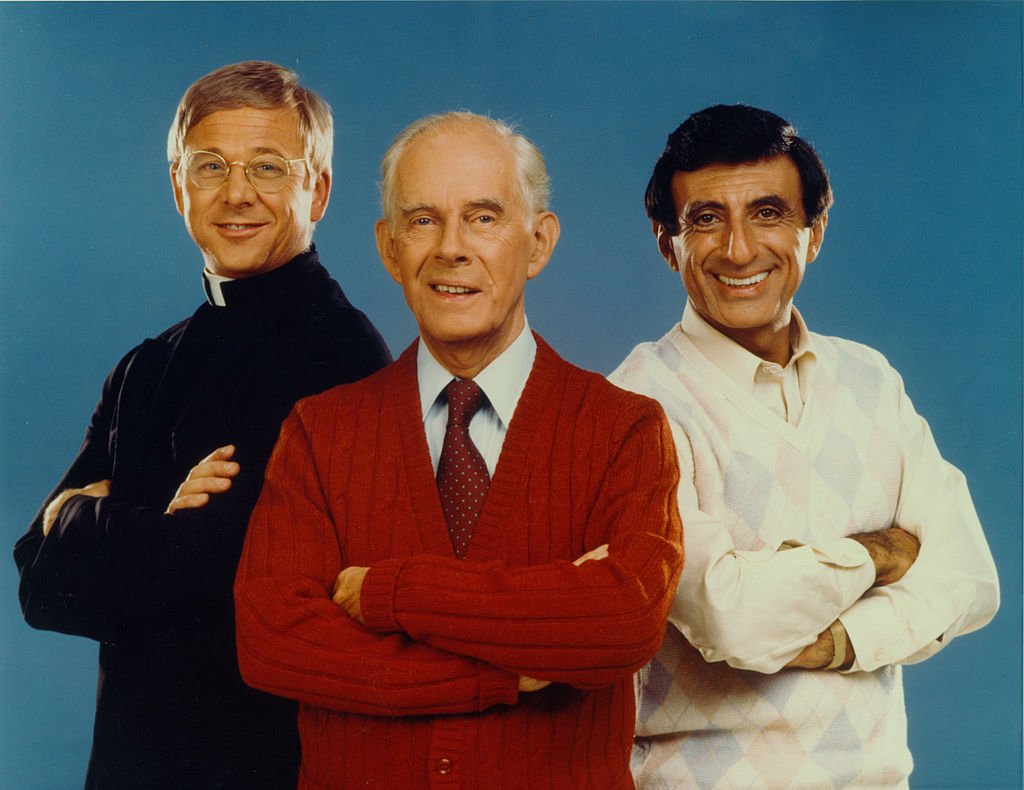 William Christopher, Harry Morgan, and Jamie Farr in a publicity photo for the CBS spin-off from 'MASH' called 'After MASH,' California, September 1983 | Photo: Getty Images
The series maintained a relatively constant cast, with four characters - Hawkeye, Father Mulcahy, Margaret Houlihan, and Klinger - appearing for all eleven seasons.
Other main characters left or joined the show in the middle of the show's run. There were also many recurring guests and characters.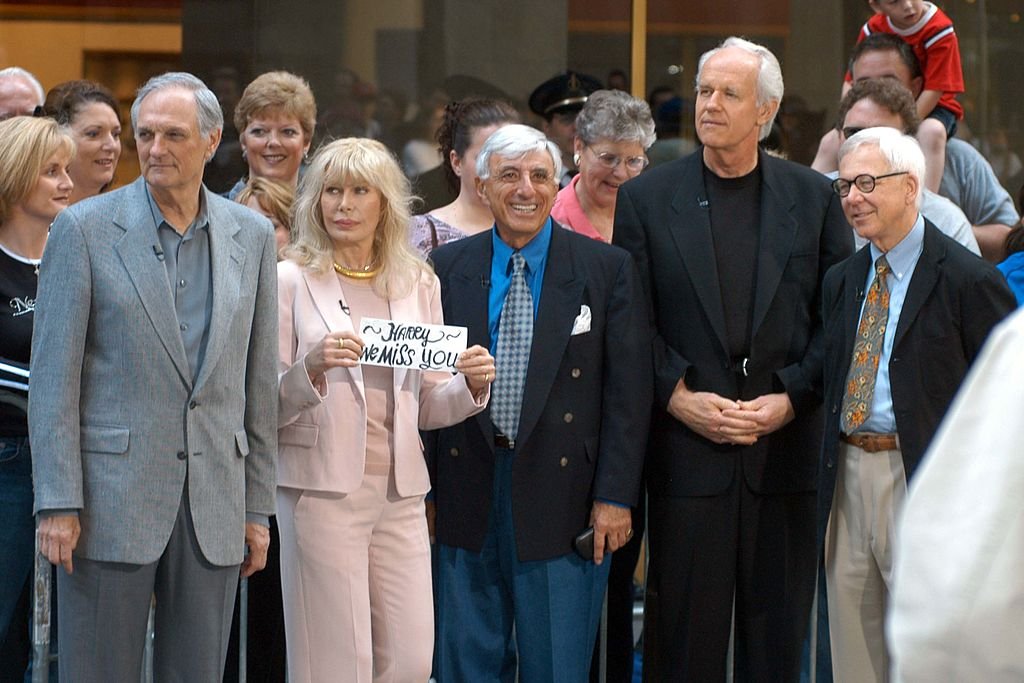 Alan Alda, Loretta Swit, Jamie Farr, Mike Farrell and William Christopher Reunion on the "Today" Show | Photo: Getty Images
WILLIAM AND HIS FAMILY
William and Barbara met when they went on a blind date while he was still in school. They got married in 1957 when he was only 25 years old.
Years after, they shared the stage as she and her husband sang in a duet "When You're All Dressed Up and No Place to Go" on the M*A*S*H Season 4 episode, "Dear Mildred."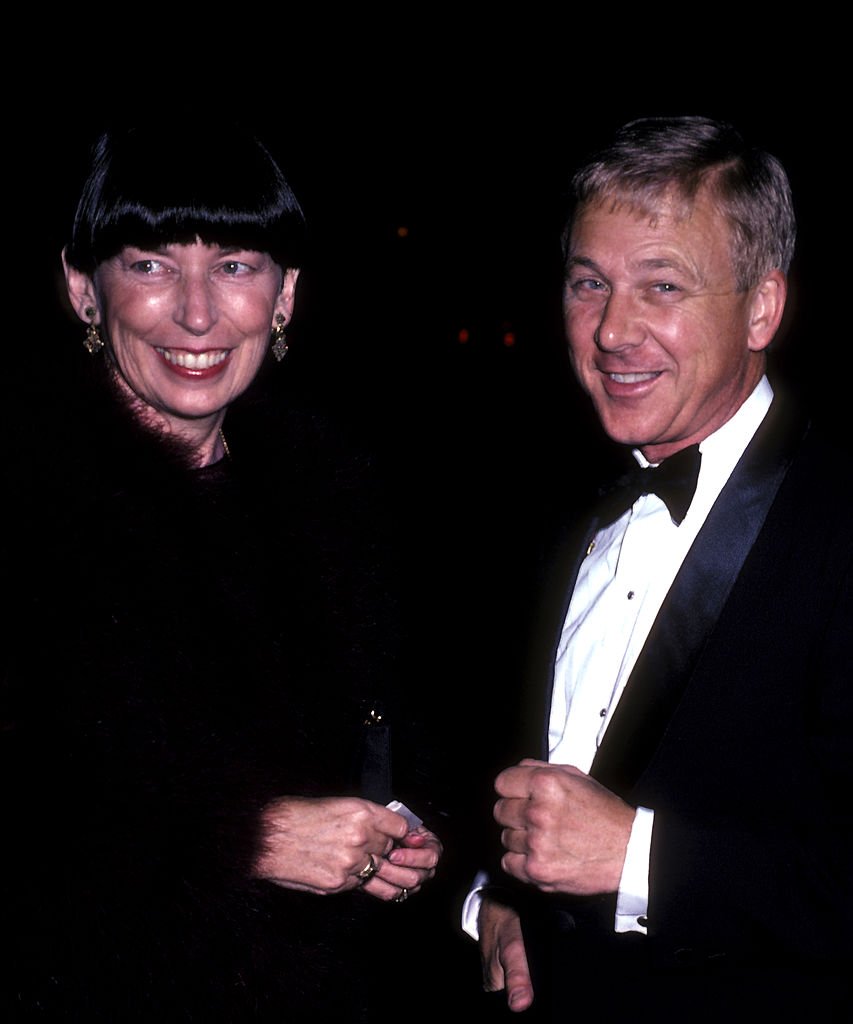 William Christopher and wife Barbara O'Conner attend ABC TV Affiliates Dinner on October 10, 1985, in Beverly Hills | Photo: Getty Images
Bearing nurse Lt. O'Connor in the series, she had to sing because, in that episode, the 4077 were in the middle of watching a movie, "Custer's Last Stand," when the projector broke.
To appease the crowd, Father Mulcahy had to stand up and present a musical number, which he had prepared with a nurse, Lt. O'Connor.
The couple adopted two sons, John and Ned. Ned was the perfect baby when he was adopted at six weeks, as he scored a ten on developmental tests.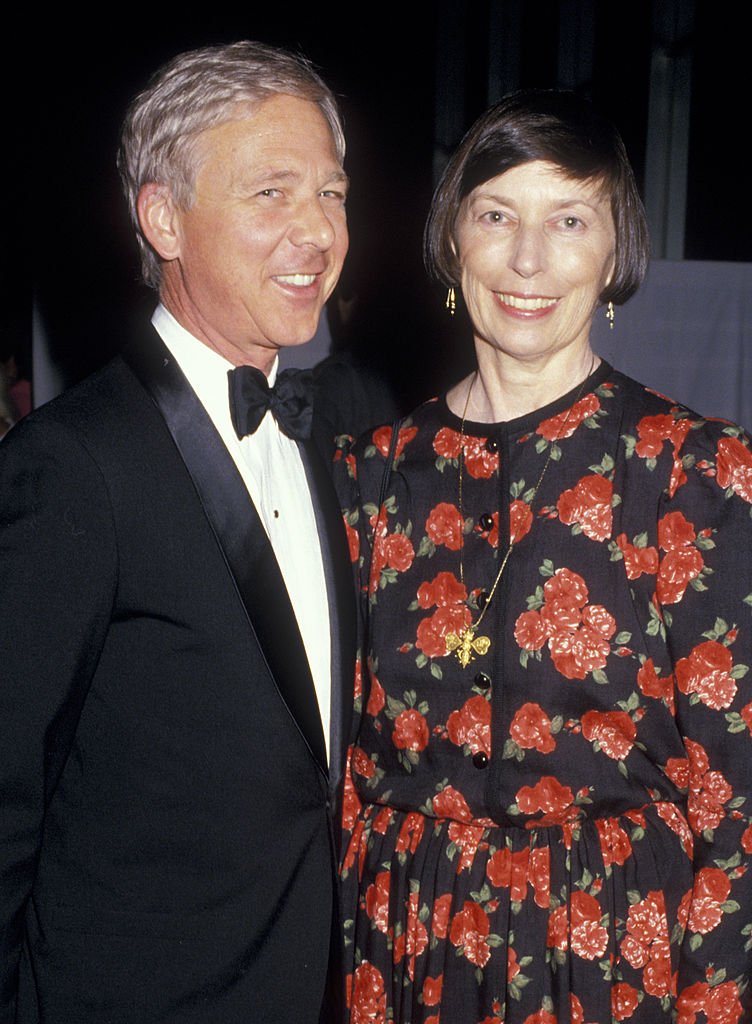 William Christopher and Barbara O'Conner attend Angel Awards on February 19, 1987, in Los Angeles | Photo: Getty Images
At first, they didn't suspect anything, but as he grew older, they started to see signs and behaviors that made them worry, and they eventually took him to the hospital.
Due to his son's health, he couldn't appear in as many episodes as he would have wanted. He had to assist his wife in taking care of the boy.
With his wife Barbara, they had published a book, "Mixed Blessings," devoted to their experience with their son Ned's autism. The couple who are active in the Devereux Foundation chronicled their life with Ned.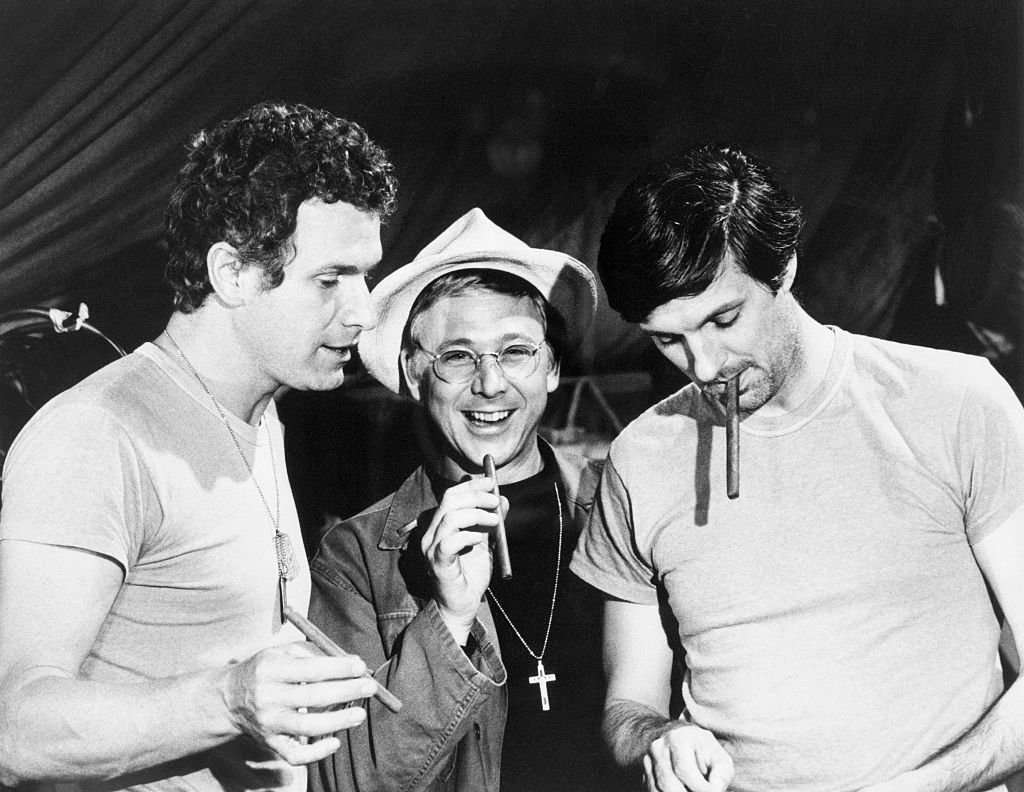 Wayne Rogers, William Christopher, and Alan Alda on the set of M*A*S*H | Photo: Getty Images
DEALING WITH AUTISM AND MORE
Two years after they adopted their son John in 1966, the couple decided to adopt another infant named Ned. By the time Ned was three and a half years old, they started noticing some signs.
They had initially noticed his lack of eye contact and a dislike of being cuddled but never attributed the signs to anything more. As he grew older, he became worse and would even stop responding to strangers.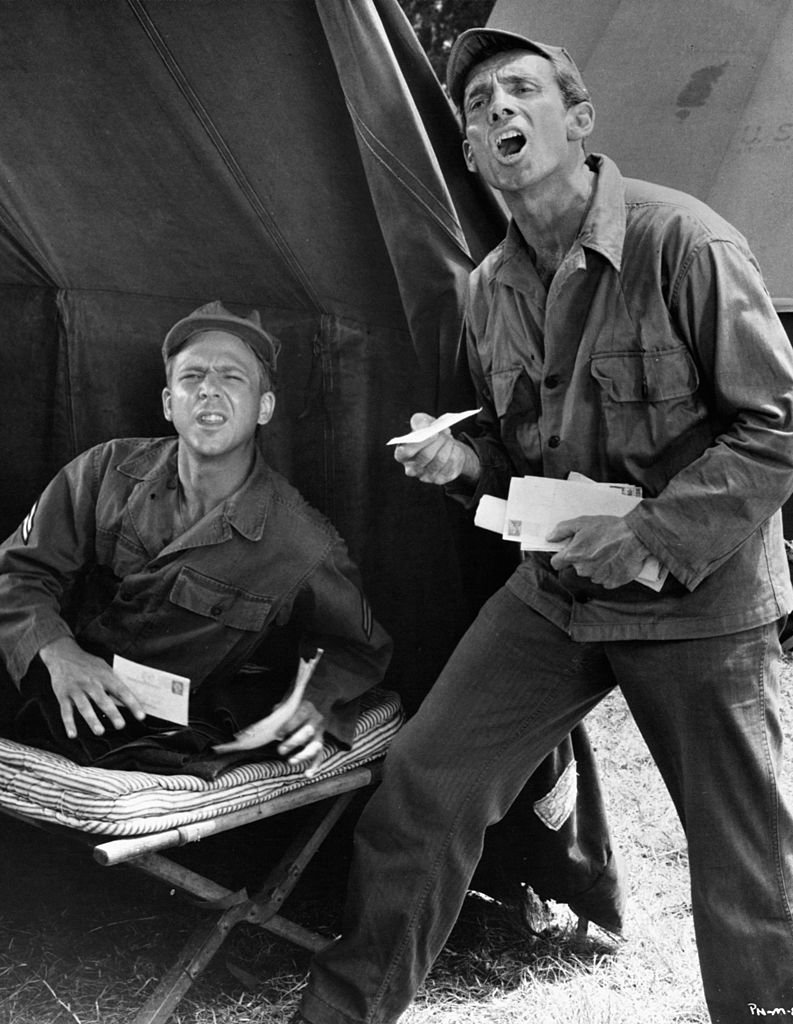 William Christopher and Christopher Dark receive mail from home in a scene from the film "The Private Navy of Sgt. O'Farrell," 1968 | Photo: Getty Images
He wasn't interacting with the other kids at school, and the teacher had to tell them to get professional help. After six years and a series of tests, drug regimens, and more, Ned was diagnosed with autism or severe withdrawal from reality.
They tried various therapeutic approaches, but his condition deteriorated. When he turned 21, he was sent to live at the Devereux Foundation near Santa Barbara.
Once they knew more, they became autism activists and wanted parents to know that it's a lifelong fight, so they needed to save time for themselves and should allow themselves to cry.
Please fill in your e-mail so we can share with you our top stories!