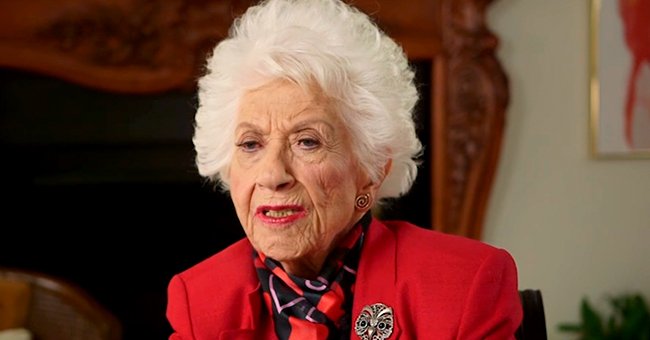 Charlotte Rae | Source: Youtube.com/FoundationINTERVIEWS
Charlotte Rae's Bisexual Husband Cheated on Her - Feeling Betrayed, She Never Married Again
Charlotte Rae of "The Facts of Life" once poured out her raw thoughts in a tell-all memoir. There, she opened up about her bisexual husband, who cheated on her and ended their marriage.
Born Charlotte Rae Lubotsky in 1926 in Milwaukee, Wisconsin, the actress was the middle child of three sisters. Her parents, Esther and Meyer Lubotsky, were Russian Jewish immigrants.
Growing up, her father ran a car tire business that supported the family. Her mother was a childhood friend of Golda Meir, the future Prime Minister of Israel, making them well-connected.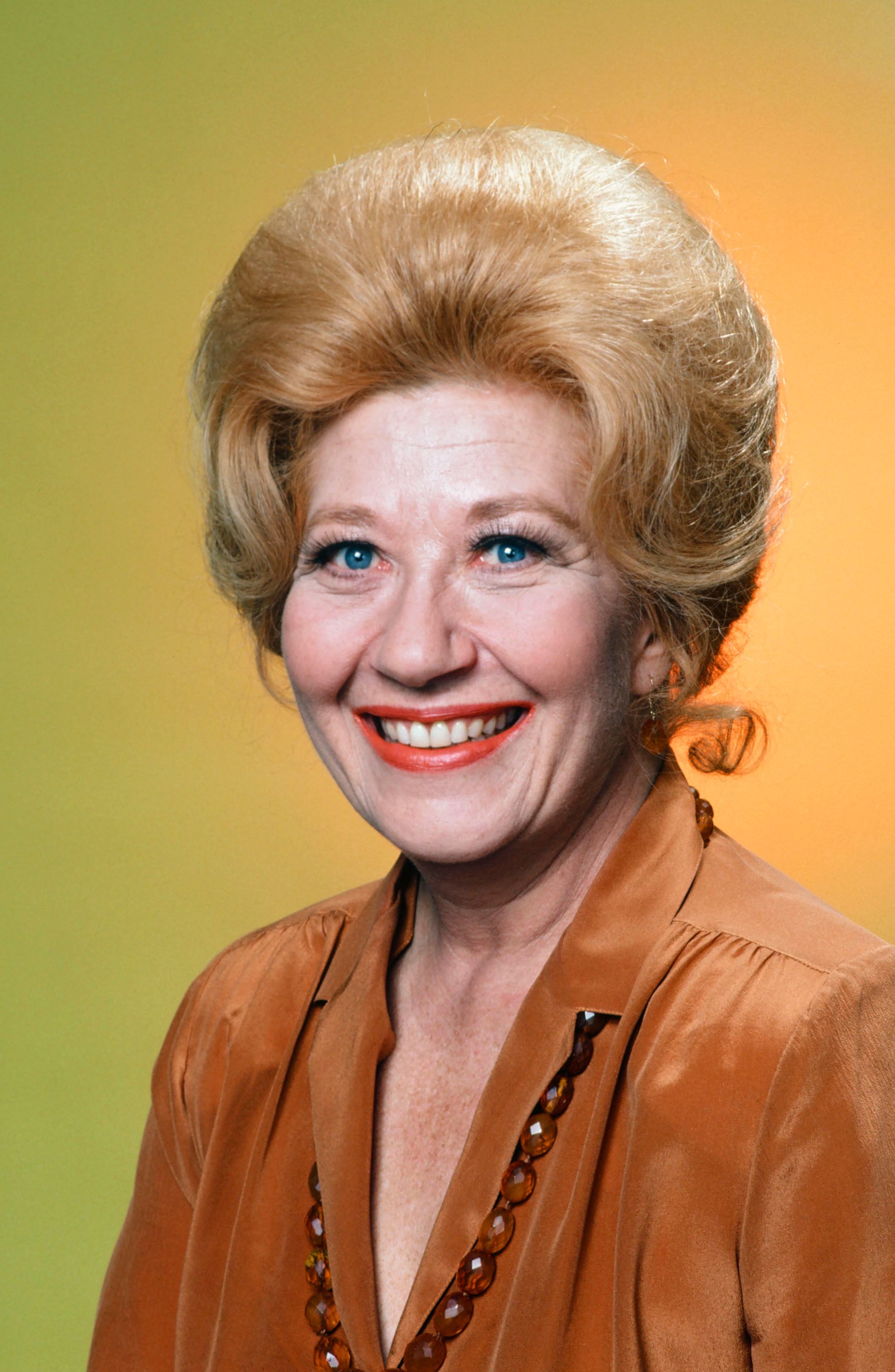 Charlotte Rae as Edna Garrett circa 1979 | Source: Getty Images
HER CHILDHOOD DREAM
Rae wanted to pursue a career as a dramatic actress. However, she ended up being a comedian thanks to her stand-up comedy routines.
Although she studied at Northwestern University, she eventually dropped out and moved to New York City to become a stage actress. She stayed there until 1974, when she moved to Hollywood.
HER RISE TO FAME
By 1975, she was nominated for an Emmy for her supporting role in "Queen of the Stardust Ballroom." She then guested on several shows like "All In the Family" and "Good Times."
She then starred on "Diff'rent Strokes" as Edna Garrett, Gary Coleman's housekeeper. Thanks to her popularity on that show, she landed her series titled "The Facts of Life."
HER OWN SHOW
"The Facts of Life" revolved around her character, the housekeeper of an all-girls school. The series jumpstarted the careers of Lisa Whelchel, who starred as the rich spoiled school girl Blair Warner, and Kim Fields, who starred as Tootie.
The show also featured Mindy Cohn, who starred as the smart student Natalie Green. The character was created by Rae and took the name of one of her high school best friends.
LEAVING THE SHOW
By 1986, Rae left the show citing a health issue. Her friend Cloris Leachman took over the role of Beverly after she left the show.
It wouldn't be until 1992 that she returned to show business, acting as the voice of Aunt Christine Figg in "Tom and Jerry: The Movie." She'd appear in several more movies and shows until 2009.
HER PERSONAL LIFE
Rae was married to John Strauss, known for his work on "Little Big Man," "Hair," and "The Blues Brothers" in the 1970s and 1980s. The couple shared two sons named Larry and Andy.
In 2015, the actress released a book titled "The Facts of My Life," co-authored by her son. Larry, who works as a writer and teacher, believed it'd be nice for his mom to write a memoir.
HER LATE SON ANDY
Larry wrote the memoir, but Rae narrated all stories to her son. They spoke about Andy and his diagnosis of autism, epilepsy, and sudden death of a heart attack in his mid-40s.
According to Rae, her son's illness was the "most devastating thing" that ever happened in her life. She's had a couple of other struggles, like facing alcohol addiction and heart problems.
HER HUSBAND'S REVELATION
Apart from this, her husband of 25 years also struggled with his own problems. He eventually turned to Alcoholics Anonymous for help like Rae, and there, his peers urged him to be honest with himself and his wife about his sexuality.
True enough, Strauss decided to come out as bisexual and requested an open marriage. Ultimately, they ended up getting a divorce.
THE OUTCOME OF HIS ADMISSION
When he confessed, Strauss and Rae had just moved into a new house in Los Angeles. On top of the declaration, he admitted that he had been unfaithful.
Rae felt deceived, betrayed, and ashamed. They divorced in 1975 after Strauss' admission. It left Rae heartbroken and insecure, thinking she was less of a woman and did not deserve to be loved or valued.
LIFE AFTER MARRIAGE
While Strauss ended up staying in a long-lasting relationship with his partner, Rae chose not to get married again. Speaking about that turbulent time in her life, she admitted:
"I felt there was something wrong with me and took it personally. But I gradually realized what he was going through. My God, the poor guy, hiding it and being ashamed."
HER CHOICE NOT TO GET MARRIED
While she remained single, she admitted she had little flings here and there. However, her career and her children were her priorities, and she didn't have time for anything more serious.
Rae concluded that of all the people she dated, there weren't any that she considered marrying. Despite this, she was not lonely, as her family and friends kept her busy and content.
STAYING IN GOOD TERMS
Following her divorce from Strauss, Rae remained on good terms with her ex-husband and even his partner Lionel Friedman. Friedman died in 2003, and Strauss passed eight years later in 2011.
In 2018, Rae passed on at the age of 92. She was at home in Los Angeles, surrounded by family. She was diagnosed with bone cancer a year before her death. Previously, the actress had a bout with pancreatic cancer.
REMEMBERING CHARLOTTE RAE
Rae's last feature film was "Ricki and the Flash," which she did with Meryl Streep in 2015. It was in that same year that she released "The Facts of My Life." After her passing, Hollywood paid tribute to her.
Her "The Facts of Life" co-stars, Cohn and Fields, remembered her fondly. Short but sweet, Fields wrote: "Sorry, no words at the moment, just love and tears... and yeah, smiles."
Rae's initiative to show authenticity and real-life in her TV shows made her so relatable and well-loved by many. Her shows remain relevant today and are considered classics from generation to generation.
Please fill in your e-mail so we can share with you our top stories!
The information in this article is not intended or implied to be a substitute for professional medical advice, diagnosis or treatment. All content, including text, and images contained on news.AmoMama.com, or available through news.AmoMama.com is for general information purposes only. news.AmoMama.com does not take responsibility for any action taken as a result of reading this article. Before undertaking any course of treatment please consult with your healthcare provider.