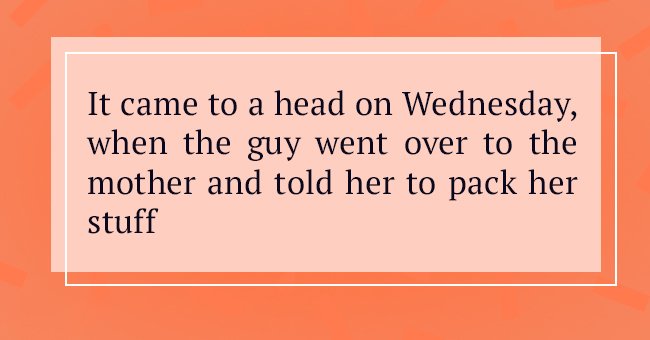 Amomama
Mother Accused Son of Making Her Homeless After He Kicks Her Out of His House

A Redditor was aware his mother disliked his wife but allowed her to move in with them. However, he kicked her out of his house soon after discovering she made his wife cry.
Redditor Throwaway12987450 put his best foot forward to save his mother from becoming homeless. He let her temporarily move in with his family. Soon, he realized he shouldn't have let her in at all.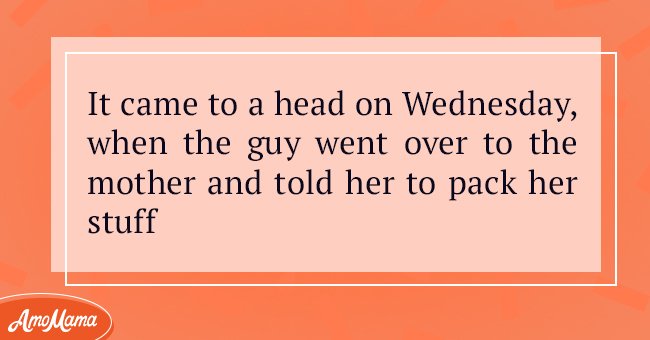 Source: Amomama
His relationship with his mother turned sour when he discovered she mistreated his wife. Still, he thought his mom would change her attitude. But he didn't know he would have to kick her out to keep his family at peace.
*Media
Ever since she moved in, the Original Poster (OP)'s mother was nothing short of his worst nightmare. He felt that she always had a vague reason to let his wife down. He explained:
"She's always got something to say about how she'd never do something my wife does but then hypocritically says it's fine if I do the same thing."
He hoped his mom would sort things out with his wife. But he began hearing frequent complaints from his kids about their grandma's unsettling attitude.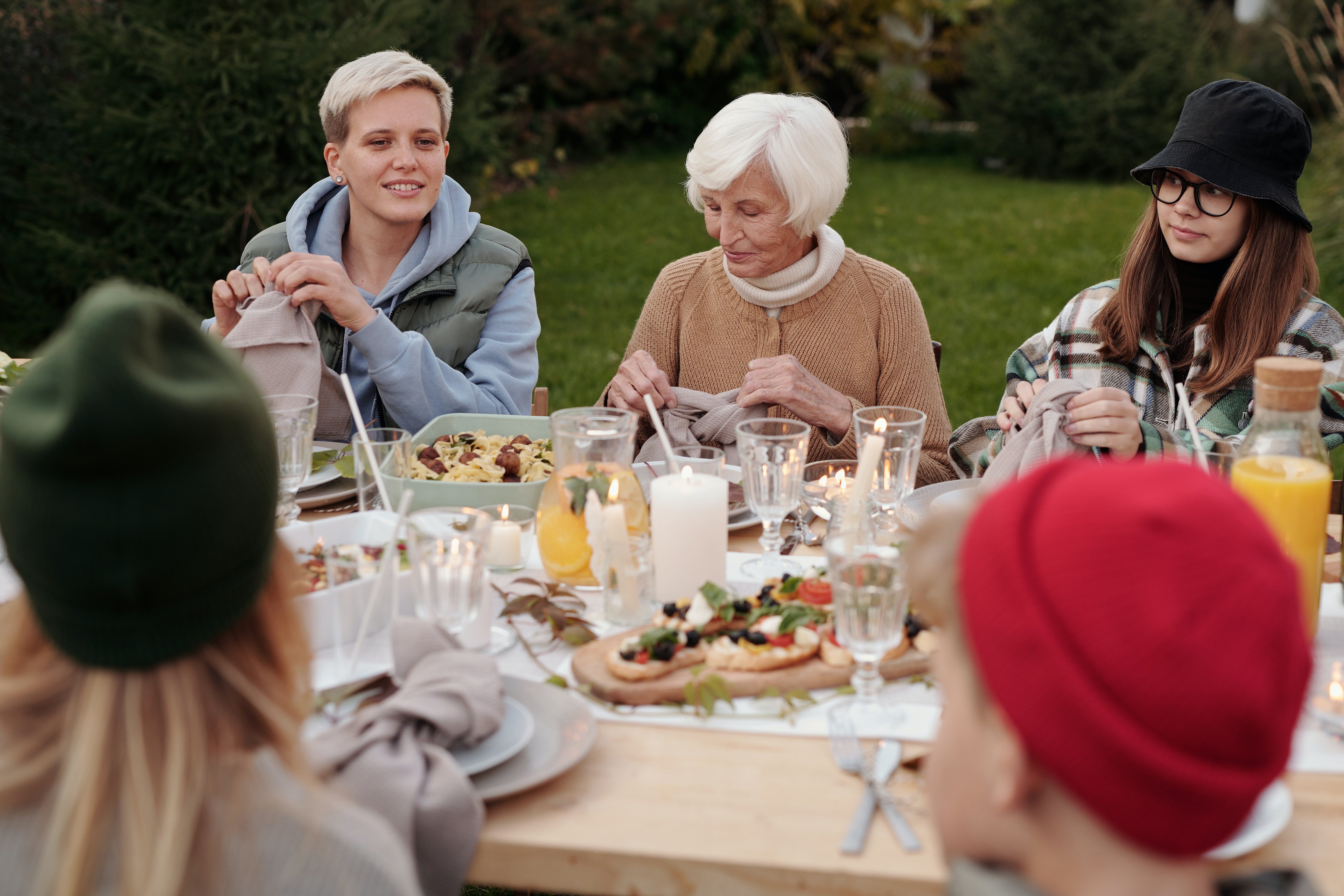 OP lets his mother stay with his family | Photo: Pexels
He lost his patience and decided to have a word in private with his mother. He assumed she would abide by his terms. However, that was the least he could've expected from her. He added:
"I've told her more than once that she's a guest in our house and to knock off her [expletive]. I feel terrible."
Unfortunately, his mother's attitude got sneakier. One day, the OP was busy at work when his son told him he needed to talk.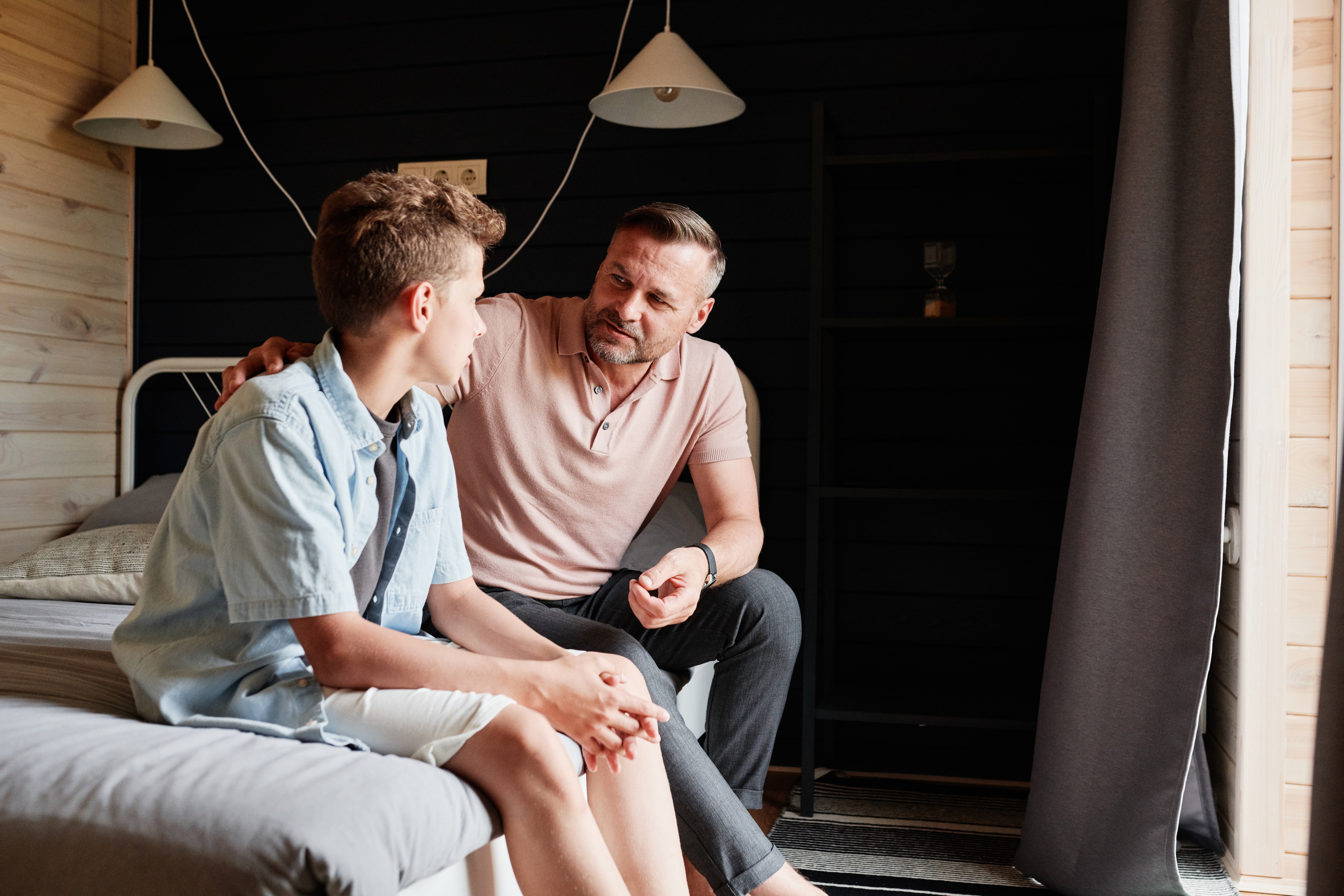 OP's son shares some disturbing details about his grandmother | Photo: Pexels
The teen told him how his grandmother had been mistreating his mother and asked him to do something about it. The OP explained:
"He said I needed to do something about my mother because he's seen my wife cry more than once because of her."
The Redditor decided not to stay silent. He went to his wife and started pressing her for more details. After hesitating, she admitted it was true and told him how she hated being home because of his mother.
OP presses his wife for more details | Photo: Pexels
She reasoned, saying she didn't want him to feel he had to choose between them. The OP was furious and decided it was high time his mom learned to behave with dignity.
Both his mother and brother were furious and blamed the OP for making her homeless.
He confronted his mother, and she immediately burst out into tears. She dramatically blamed his wife. But he wasn't ready to listen to her falsified tales.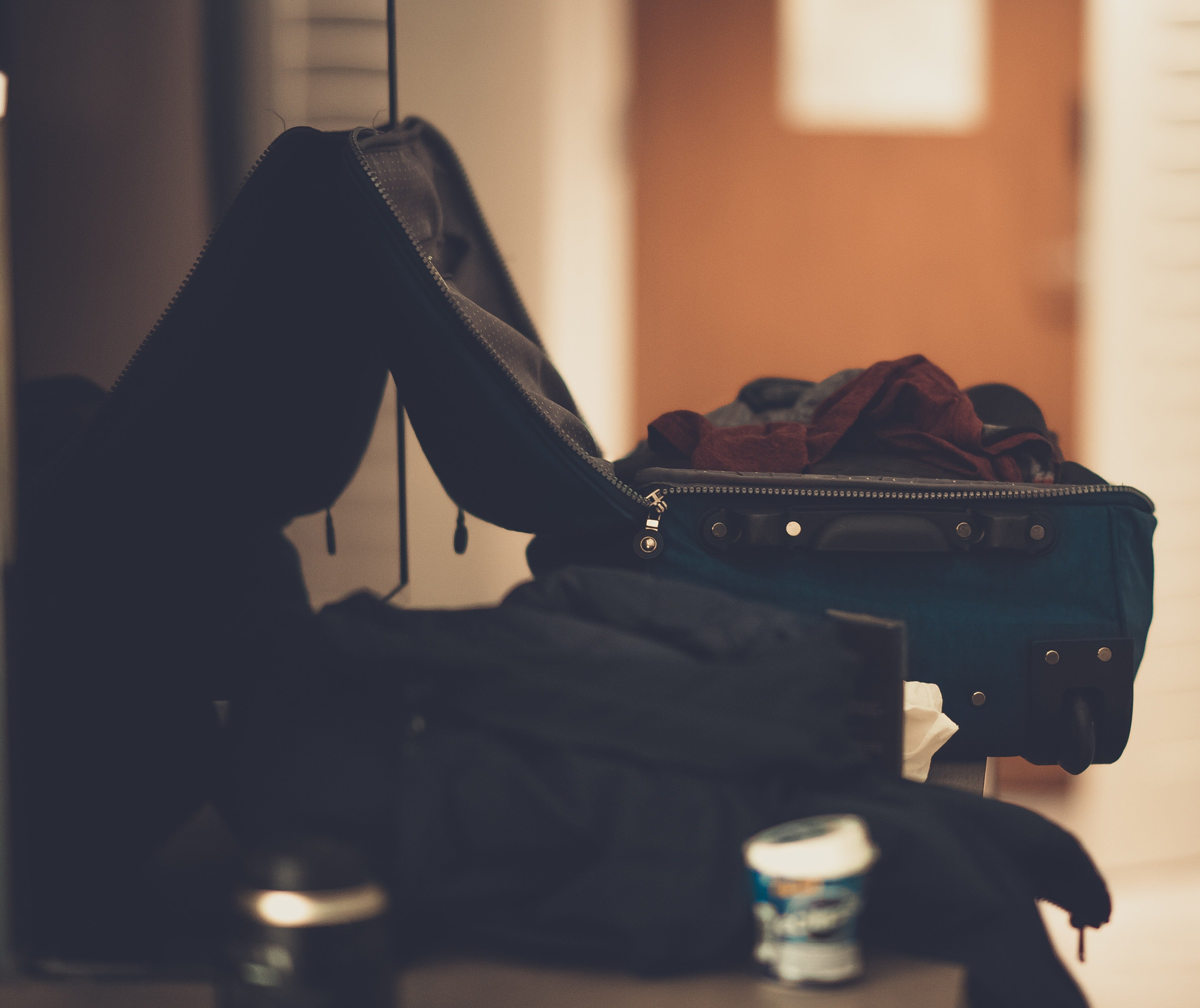 OP asks his mother to pack her bags | Photo: Pexels
He asked his mom to pack her bags and told her he'd allowed her to hurt his wife far too long. He immediately drove her to his aunt's place. He added:
"I dropped her off at my aunt's house yesterday. My aunt says I made the right decision, and my wife and kids needed to be comfortable in their own home."
Both his mother and brother were furious and blamed the OP for making her homeless. However, he had his reasons for kicking her out of his house. After reading his post, several users had a common question—why his wife didn't inform him earlier.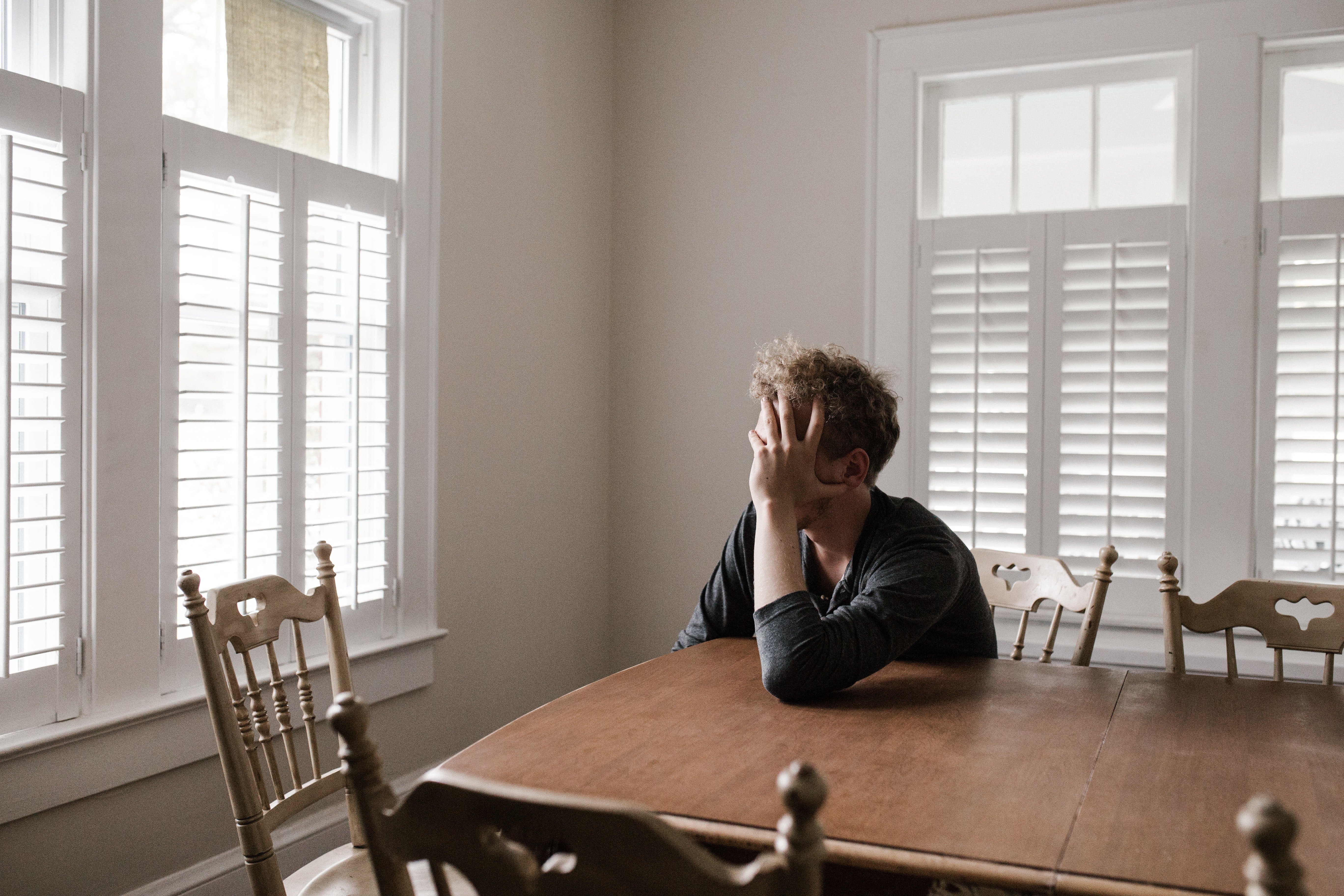 OP's brother condemns him for making their mother homeless | Photo: Pexels
User AugustNClementine sided with the OP but claimed that they would like to discuss with his wife. The person explained:
"She needs to remember she is one of the role models your children have to decide how they will be treated. How would she feel if 15-20 years from now they were the ones crying in private and too afraid to speak up."
The OP later updated that his wife had a traumatic childhood. Her mom had often told her not to make anyone choose, and he thought it could've triggered her silence. Meanwhile, users like Dead_Quinn praised him for being just.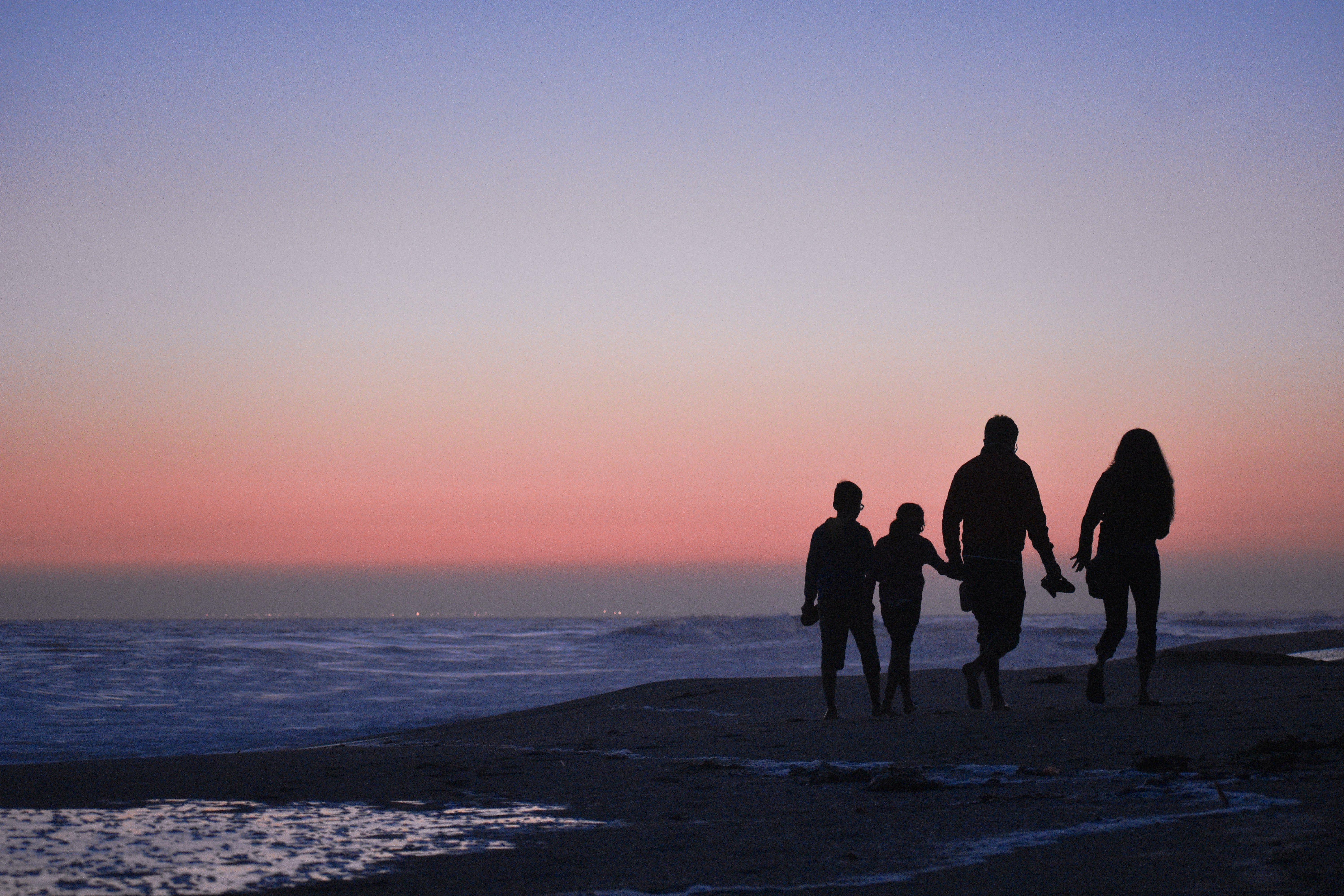 OP prioritizes his wife and kids over his mother | Photo: Unsplash
The person commented saying the OP was a good husband compared to those siding with their mothers during such horrible circumstances. User witchykaite supported the OP, saying:
"Bro-"You can't kick mom out. She has nowhere else to go."

"You take her in there."

Bro-"Yeah, Ummm, that's not gonna work. I got some *mumbles*" click."
The OP claimed he was right, though his wife felt they caused problems in the family.
If you enjoyed reading this story, then you'd like this one about how a son kicked his father out of his house because he refused to pay the rent.
Please fill in your e-mail so we can share with you our top stories!