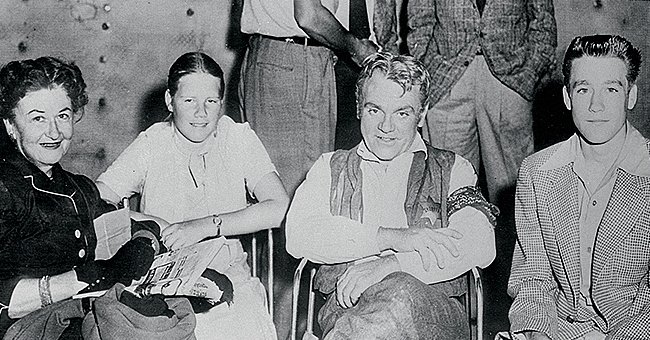 Getty Images
James Cagney Was One of the Highest-Paid Stars — He Left Not a Penny to His Only Living Child
America's "Yankee Doodle Dandy" James Cagney excluded his only living child from his will when he passed. His brood was irresponsible when it came to handling fortune or inheritance.
On May 6, 1986, APS News reported that dancer James Cagney did not leave anything for his only living daughter. Instead, he named his spokeswoman Marguerite Zimmerman and her spouse Donald Zimmerman as executors of his estate.
He left behind his wife Frances Willard Cagney, with whom he had been married to for over six decades, his personal belongings, including clothing, furniture, vehicles, jewelry, and art.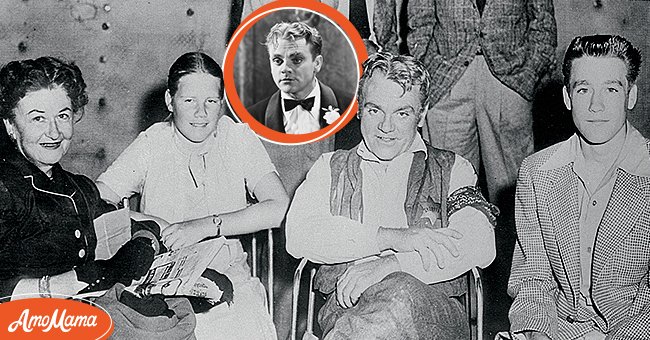 An undated portrait of veteran actor James Cagney's family, his wife Frances Willard Cagney, their daughter, "Casey," 13, and son James, Jr., 14, (R) visit him on the set of "Run For Cover," an outdoor adventure drama | Photo: Getty Images
LAST WILL & TESTAMENT
He left his estate to a trust of which the Zimmermans are trustees. James left his adopted daughter Cathleen Cagney Thomas and his grandchildren out of the will.
The documents did not state any reason behind the exclusion of his only daughter, but it did note something about the grandkids, and it read:
"I have intentionally made no provision for any grandchild of mine because I believe each parent should adequately provide for his children, just as I have done, and I just believe my children should do for their children."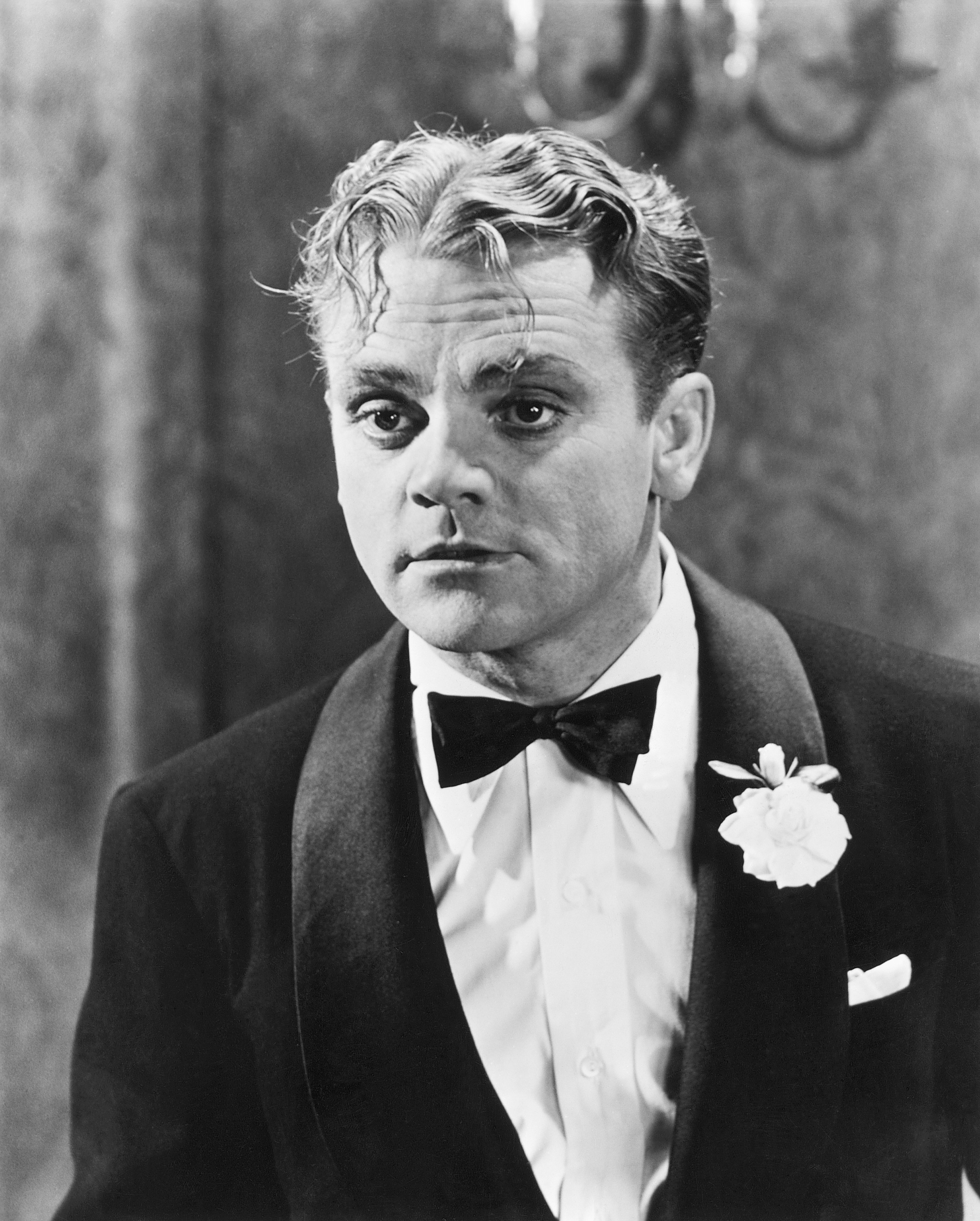 James Cagney as William "Rocky" Sullivan in "Angels With Dirty Faces" | Photo: Getty Images
HIS PASSING
The will was dated March 1982, and it also omitted his adopted son, James Jr., who died in January 1984. His estate was believed to have been worth between $500,000 and $1 million.
However, a petition filed by the Zimmermans stated otherwise, revealing James' estate was not worth more than $1 million.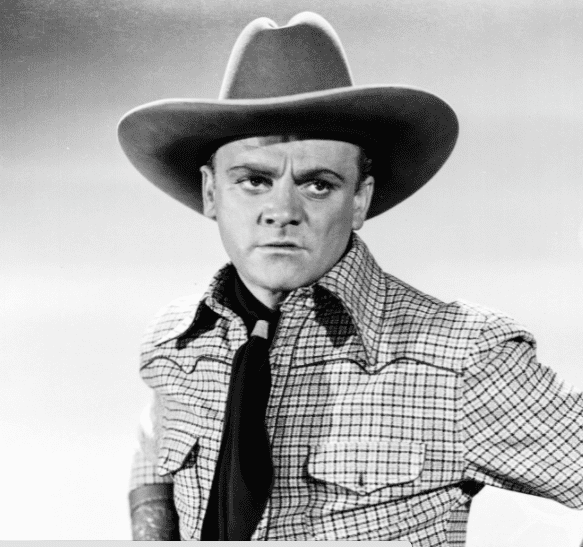 James Cagney wearing a cowboy costume, as he appears in the movie "Oklahoma Kid," with Warner Brothers Studios in 1939 | Photo: Getty Images
James passed away at his upstate New York farm on Easter Sunday at age 86. He was laid to rest in Gate of Heaven Cemetery in Hawthorne, NY.
His last wishes were honored by his spouse in terms of the burial as it was kept simple. Only close friends and parishioners were allowed inside the service, and only a few actors and celebrities were among them.
James and Frances were reportedly devastated by this callous behavior and became estranged from their children as a result.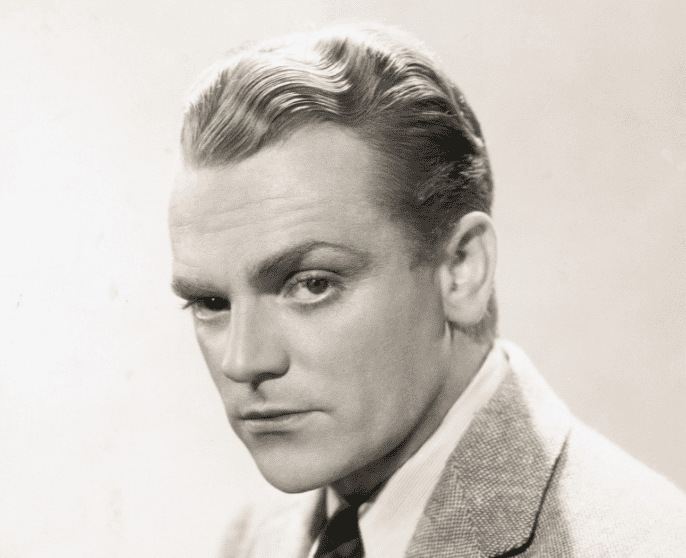 An undated image of James Cagney wearing a suit while seated slightly to the side in the 1920s | Photo: Getty Images
His daughter Cathleen sobbed in sorrow as she shared how overbearing it was to be burying her father and mentioned she never expected many people to be present. She told reporters:
"This is extremely overwhelming. He was such a private person; I wasn't aware of all the fans. I never looked at him as a star."
When asked how she believed people would remember her dad, she said it would be with much love. James had diabetes, and his health deteriorated days before his passing.
Portrait of actor James Cagney dressed up in a cowboy costume and smoking a cigarette, as he appears in the movie "Oklahoma Kid," with Warner Brothers Studios, 1939 | Photo: Getty Images
He had been released from Lenox Hill Hospital the week before, where he was treated for a circulatory ailment and died at his Dutch County farm.
At the time, his manager and confidant, Marguerite, revealed he was returning to his farm to be surrounded by loved ones. He previously suffered a minor stroke in 1977 after being hospitalized for anemia.
Shortly before his passing, his son died from a heart attack in February 1984. James Jr. was 42 years old. He was divorced and is survived by his two kids, James Cagney III and Cindy Cagney.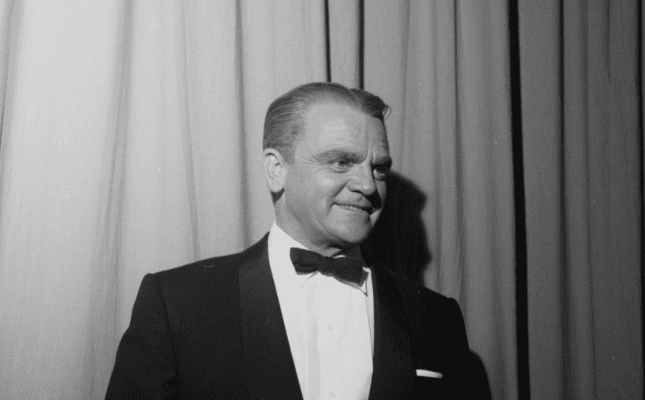 James Cagney attends the Academy Awards on March 21, 1956 in Los Angeles, California | Photo: Getty Images
BEING A DAD
Before he passed, James Jr. and his sister Cathleen had been estranged from their parents for two years. According to their dad's secretary, he was reportedly furious.
When James discovered he had an infertility issue, he and Frances adopted two children in quick succession. He became a distant yet doting father as he used to read them stories.
Still, they grew up to be troubled adults. James Jr. tried a spell in the Marines but dropped out to become a musician and a composer.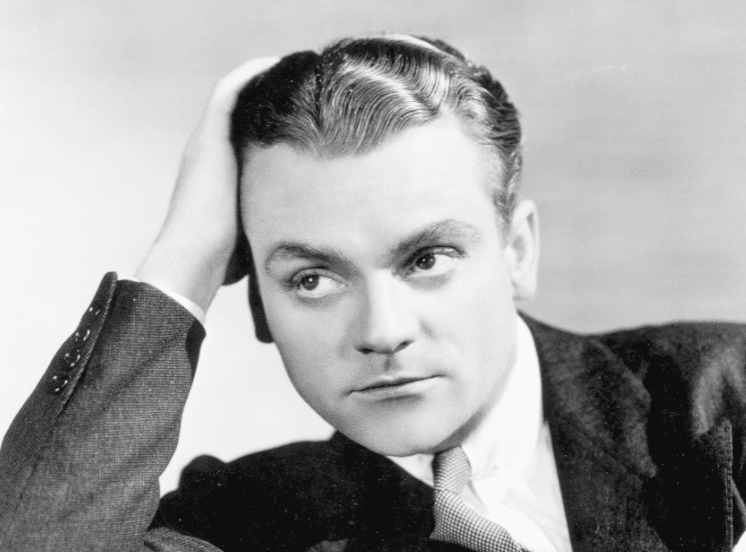 James Cagney leaning over the back of a chair, wearing a suit in the 1930s | Photo: Getty Images
TROUBLED KIDS
His sister married and had two kids but later divorced. Both children demanded and received substantial financial subventions from their father.
That wish got granted as the mother of two received vast amounts of money and several condominiums but misused all of it at once. Her brother was given a substantial farm that their dad dearly appreciated under the promise to run it as a going concern.
He then promptly put it up for sale and pocketed $1.2 million. Frances was reportedly devastated by this callous behavior and became estranged from her children as a result.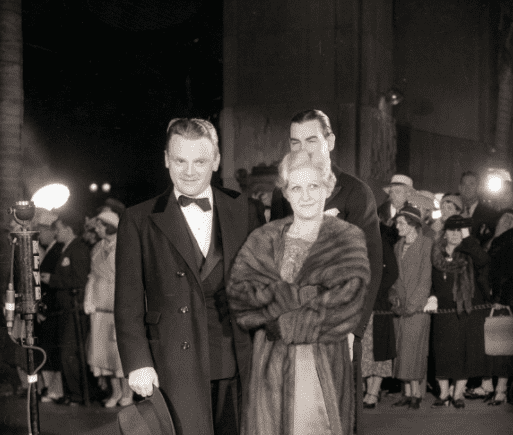 James Cagney with his wife, Frances Cagney posing for photographers before a black tie affair | Photo: Getty Images
PASSING OF FRANCES
Sadly, their mom Frances passed away in October 1994 at age 95, leaving most of her estate to an elderly sister and two nieces. In March 1998, Independent. i.e., reported her daughter was contesting the will in court.
Frances died in the rural Upstate New York farmhouse, which she shared with her beloved spouse. The Cagney's had resided in Stanfordville, 54 miles south of Albany, working as gentlemen farmers since 1955.
She continued to live there following James' death. The couple had a rock-solid marriage as they both remained faithful to each other over the years.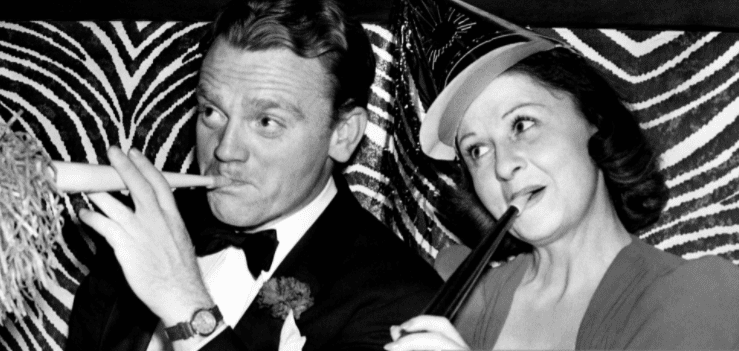 James Cagney and his wife Frances Willard Cagney celebrate the New Year's eve party, on December 31, 1939, in New York | Photo: Getty Images
MARRIAGE TO FRANCES
The "White Heat" actor was once seduced by a fellow Hollywood star actress Merle Oberon while on tour, and he almost gave in to the temptation but managed to pull himself together for his wife's sake.
Oberon was reportedly besotted with him, but James, on the other hand, was embarrassed by her actions and pleaded with friends to ensure he was never left alone with her again.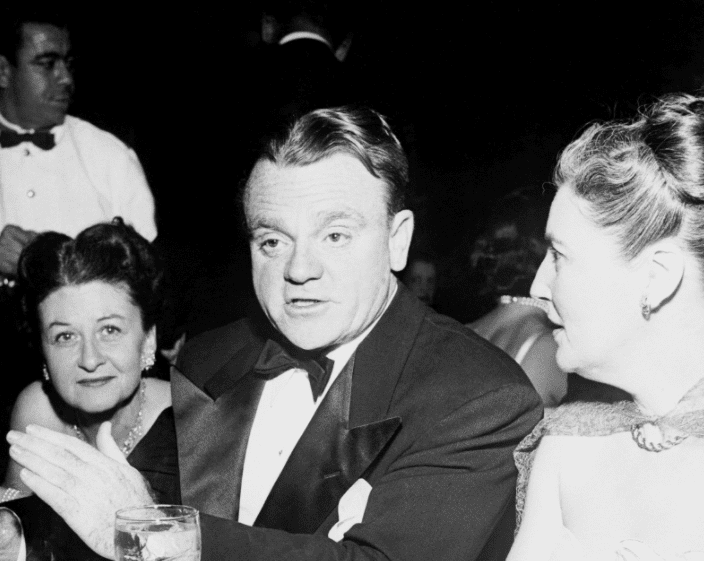 James Cagney at a Hollywood party with his wife (L) Frances Vernon, and (R) is Eloise O'Brien, wife of film actor Pat O'Brien | Photo: Getty Images
Even though Frances and her husband James' relationship with their kids was hostile the last few years before they died, their marriage was a stronghold.
The lovebirds met when Frances was dancing in the chorus, and he was a specialty performer in the 1920 New York musical "Pitter Patter." James said it was love at first sight for them. The duo tied the knot in 1922.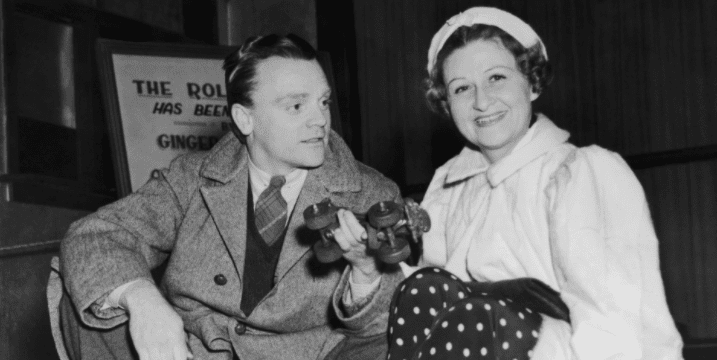 A portrait of James Cagney and his wife of 64 years Frances Cagney in the 1900s | Photo: Getty Images
SUCCESSFUL CAREER
James was an acclaimed icon of the Golden Age of Hollywood, a veteran of nearly 70 films, some of which turned out to be classics. He made his first mark in Broadway vaudeville.
He was best known for the 1931 movie "Public Enemy" and played a gangster, a character Americans loved to hate. He made more memorable films including, 1933's "Footlight Parade" and "Jimmy the Gent."
His unforgettable performance as George M. Cohan in "Yankee Doodle Dandy" (1942) shined a light on his ability as a triple-threat, an actor, singer, and dancer.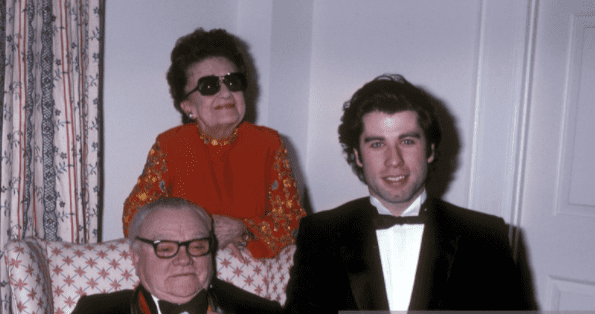 James Cagney, wife Frances Cagney and actor John Travolta pose for photographs on December 7, 1980 at James Cagney's suite at The Fairfax Hotel in Washington, D.C. | Photo: Getty Images
His career spanned six decades, having retired from showbiz in 1961 and published his autobiography a decade later. However, he came out of a 20-year retirement to star in the historical film "Ragtime" in 1981.
James was one of Hollywood's highest-paid stars amid the Depression. In an interview, he revealed he used to earn $500 a week and turned out about five pictures a year.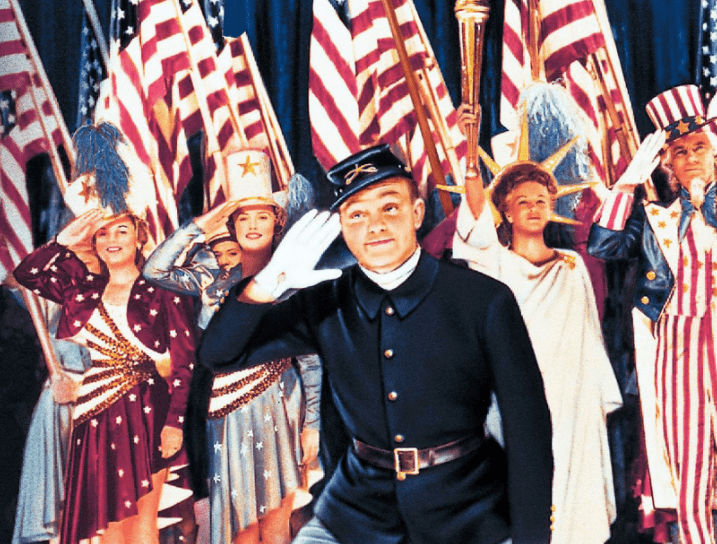 James Cagney as composer, dancer and actor George M. Cohan in the film "Yankee Doodle Dandy," in 1942 | Photo: Getty Images
Following his exit from working for Jack Warner, he found himself making $1,000 a week. He walked out again and joined the big league making $3,000 a week in 1932.
Then in 1938, after his legal battle suit against Warner, he agreed to pay him $150,000 per picture, including a percentage of profits.
Please fill in your e-mail so we can share with you our top stories!
The information in this article is not intended or implied to be a substitute for professional medical advice, diagnosis or treatment. All content, including text, and images contained on news.AmoMama.com, or available through news.AmoMama.com is for general information purposes only. news.AmoMama.com does not take responsibility for any action taken as a result of reading this article. Before undertaking any course of treatment please consult with your healthcare provider.