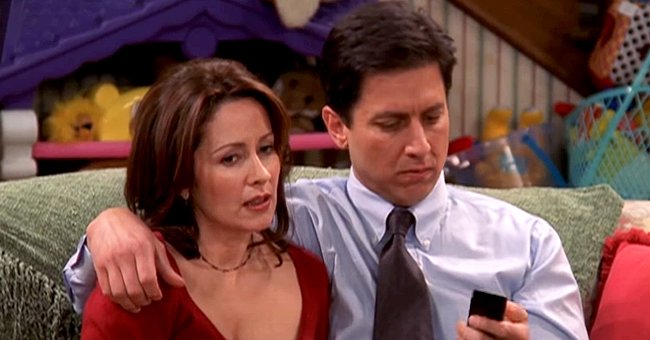 youtube.com/MsMojo
Patricia Heaton AKA Debra of 'Everybody Loves Raymond' Has 4 Kids & Actor Husband - Meet Them

Actress Patricia Heaton, best known for playing Debra Barone on "Everybody Loves Raymond," is a mother of four children she shares with Actor David Hunt. Meet her husband and children.
American Actress Patricia Heaton is popular in Hollywood for playing Debra Barone in the CBS sitcom "Everybody Loves Raymond." She also portrayed France "Frankie" Heck in the ABC sitcom "The Middle."
Patricia is a successful actress and has three Emmy Awards to her name. She is also a mother of four sons she shares with Actor David Hunt, who she married in 1990.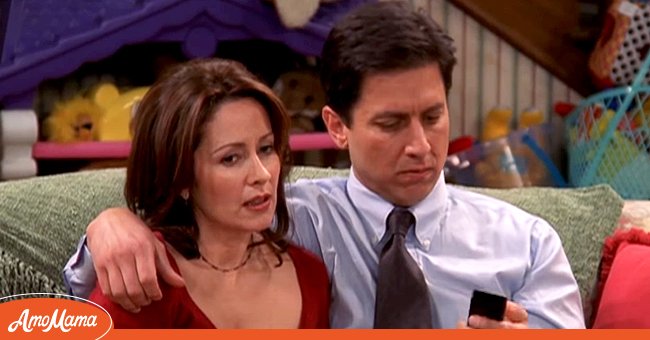 Patricia Heaton and Ray Romano. | Photo: youtube.com/MsMojo
PATRICIA'S CAREER
Patricia was born in Bay Village, Ohio, on March 4, 1958. She is the daughter of the late Sportswriter Chuck Heaton and Patricia Heaton (nee Hurd). Patricia is the fourth of five children and was raised as a devout Catholic.
She attended Ohio University and graduated with a bachelor of arts in drama. Patricia moved to New York in 1980 and studied with drama teacher William Esper. In 1987, she made her Broadway debut in the chorus of "Don't Get God Started."
After the production, she and fellow students created an off-Broadway acting troupe they called Stage Three. During one of the troupe's productions in Los Angeles, Patricia caught the eye of a casting director for the ABC drama "Thirtysomething."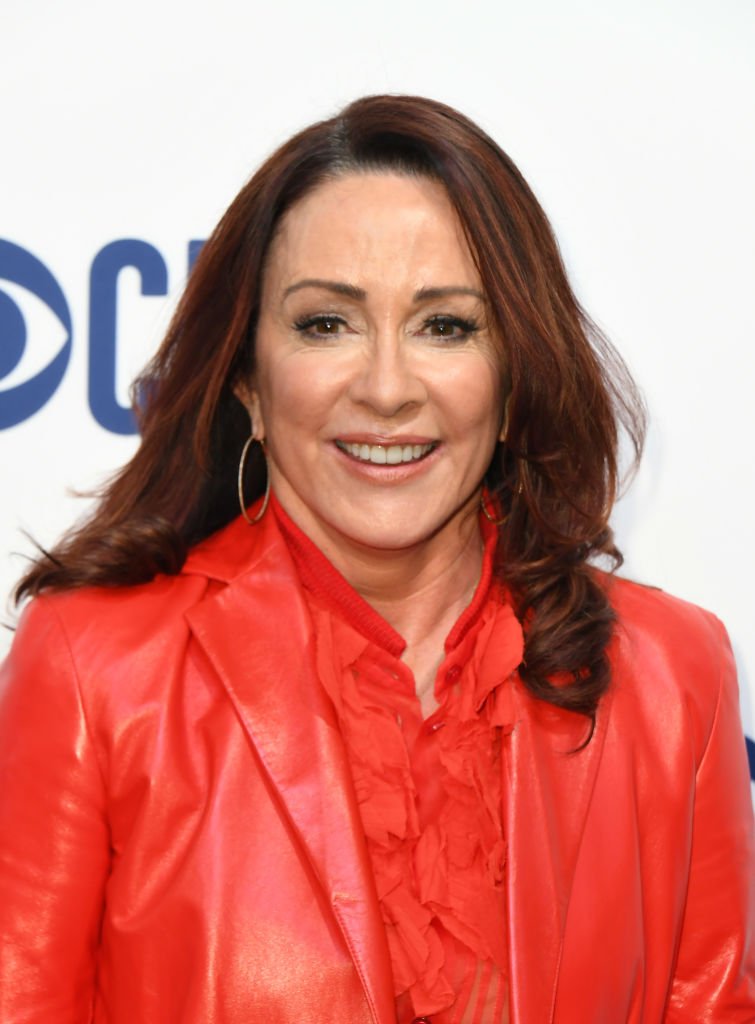 Patricia Heaton attends the 2019 CBS Upfront at The Plaza on May 15, 2019 in New York City. | Photo: Getty Images
The casting director cast her as an oncologist on the show. Patricia made six appearances on the series. She has also made guest appearances in TV Shows like "Alien Nation," "Matlock," and "Danny Phantom."
Patricia has starred in feature films like "Beethoven" and "Space Jam." Before nabbing the leading role in "Everybody Loves Raymond," she appeared in three short-lived sitcoms, "Room for Two" and "Women of the House."
Patricia became a star while playing Debra Barone on "Everybody Loves Raymond." She earned multiple Primetime Emmy Award nominations for Outstanding Lead Actress in a Comedy Series and won the award in 2000 and 2001.
The star has many more television series and movie credits to her name. She also produced the 2005 documentary "The Bituminous Coal Queens of Pennsylvania" and was one of the producers of the drama "Amazing Grace."
On May 22, 2012, she received a star on the Hollywood Walk of Fame. She is also the author of a book titled "Your Second Act: Inspiring Stories of Transformation."
PATRICIA'S FAMILY
Patricia's successes do not stop at just her career because she also has a successful family. The actress has been married to English Actor and Director David Hunt since 1990.
David is most known for playing Harlan Rook in the 1988 action movie "The Dead Pool." He also guest-starred in "Everybody Loves Raymond" and played Darren McCarthy in the sixth season of "24."
Patricia and David are parents to four sons, who the actress is most proud of and never fails to admit. The couple became parents for the first time on September 1, 1993, when their son, Samuel David Hunt, was born.
They welcomed their second son, John Basil Hunt, on May 15, 1995. Patricia and David's third son is Joseph Charles, while their youngest son is Daniel Patrick Hunt, born on January 20, 1999.
Patricia's children are grown up now. Her first child, Samuel, likes to stay out of the spotlight and has made few public appearances throughout the years and supported his mom when she received a star on the Hollywood Walk of Fame.
Patricia's second son, John, also stays out of the spotlight and keeps a low profile. However, he occasionally appears on his mom's social media posts.
Joseph seems to be the only Hunt kid comfortable with his mom's status as a Hollywood celebrity. He has accompanied Patricia to several red carpet events throughout the years and is active on social media.
Joseph loves spending time with his friends and traveling. He also looks likely to venture into modeling as he has shared several snaps of himself looking stylish.
The youngest of the Hunt kids, Daniel, is not fazed about Hollywood's glitz and glamor. He has also attended some events with his mother.
Patricia has posted several photos of her family in the past. On January 29, 2016, she shared a picture that showed her husband and their four sons looking adorable.
In March 2016, she shared a throwback snap of her and her four sons enjoying ice cream bars during a fun time out. She captioned the post, "Being a mom...priceless."
On Mother's Day last year, Patricia shared a throwback picture of herself and her sons and captioned the post by extolling the qualities of motherhood. She wrote:
"Being a mother is indescribable; joy, worry, delight, frustration, but ultimately the greatest satisfaction and deepest human love of your life. So grateful."
PATRICIA AND DAVID STILL GOING STRONG
Patricia and David have been married for 31 years but are still going strong in their relationship. On October 13, 2017, the couple celebrated their 27th anniversary.
To mark the day, Patricia shared a throwback snap from their wedding day and captioned it, "Friday the 13th was our lucky day! 27 years and counting!"
Like Patricia, David is a dedicated father to his four sons. To celebrate Father's Day in 2020, Patricia shared pictures of her husband's precious moments with their sons. She also wished him a happy Father's Day.
Since all their boys are grown, Patricia and David are now "empty nesters." She shared their experiences since their children moved out during an appearance on "Live with Kelly and Ryan."
Patricia said she had to get used to being with just her husband as it was a new experience for them. She explained that they concentrated on their careers before they started having kids.
However, now that their kids are out of the house, they are finally reaping the fruits of their successful careers. Hence not knowing what to do with themselves.
However, Patricia revealed that the period did allow them to travel. She narrated one of their trips, revealing they drove around Ireland, drank Guinness, and ate brown bread.
Patricia and David have done well to stay together for many years despite the pressures of maintaining a marriage. Their success is even more commendable since they've dealt with busy schedules while married.
The couple has also endured some challenges in their relationship. For example, in 2019, two female writers on "Carol's Second Act" quit their jobs after David, an executive producer on the show, allegedly exhibited inappropriate behavior on set.
However, David denied the allegations through his lawyer Bryan Freeman and said he did not remember the details as the women described.
Freeman said his client remembered looking for a script but did not remember touching anyone inappropriately. However, he added that if his client did touch anyone, he did not intend to be offensive.
PATRICIA QUIT ALCOHOL
It took an embarrassing incident in front of her sons for Patricia to stop drinking for good. During an appearance on the "Heart of the Matter" podcast, she revealed why she chose sobriety.
Patricia revealed she was in Nashville visiting three of her four sons and brought bottles of wine for the gathering. They drank while eating dinner and playing a board game.
Patricia kept filling her glass with wine during the gathering and did not know she was drunk until she could not pronounce the word "tradition."
One of her sons observed this and told her she could not even talk. She felt humiliated in front of her sons and their friend. It was the embarrassment and the whole experience that made her quit drinking alcohol.
Before then, Patricia had already wanted to stop drinking as she thought about the future. She recalled she wanted to have a clean brain if and when her grandkids arrived.
PATRICIA'S CAREER
Patricia's career lifted off after her starring performance on "Everybody Loves Raymond," but she might have missed out on the role if things had gone otherwise.
The show's creator, Phil Rosenthal, revealed CBS wanted someone "hotter" to play Debra. He explained that he almost quit the show over it as he felt the other actor they wanted was not fit for the role.
However, he managed to convince then-CEO Les Moonves and other network executives to allow him to keep searching for the right actor. Patricia auditioned for the role, and Rosenthal knew within five minutes that she was the perfect fit.
Despite Patricia's outstanding portrayal of Debra, her kids are yet to watch the show. She joked that she would make her sons sit at her funeral and watch nine years of "Everybody Loves Raymond," adding that it would be the longest funeral in history.
In a 2019 interview with Closer Weekly, Patricia revealed she did not start making a living from acting until she was 32. She explained that her career started relatively late, and she feels like she is just catching up.
Patricia did start her career late, but she has done incredibly well since breaking into the scene. Added to her outstanding career is her perfect family, of whom she is most proud.
Please fill in your e-mail so we can share with you our top stories!