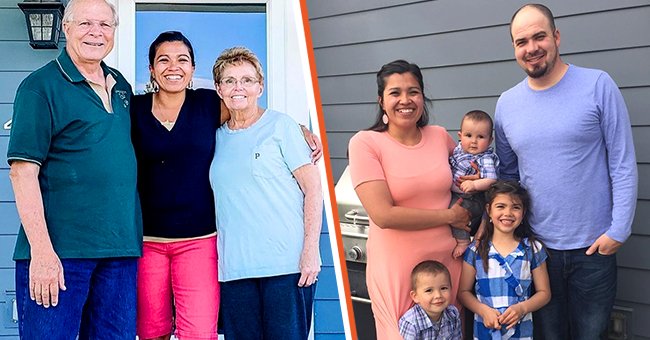 instagram.com/melainakrogers
Woman Finds Out She's the Only One of 7 Biological Siblings Her Parents Put Up for Adoption
When a woman turned 30 years old, she decided to embark on finding her birth parents. She was able to track them down and discovered something unexpected.
At only two weeks old, Melaina Rogers was adopted by two loving parents. Originally from Bucaramanga, Colombia, the little girl grew up far away from her biological family. However, her adoptive parents filled her life with love and joy.
Rogers stood out in her adoptive family. She was the only Hispanic person and much younger than her four siblings. Despite their differences, she remembers her childhood fondly.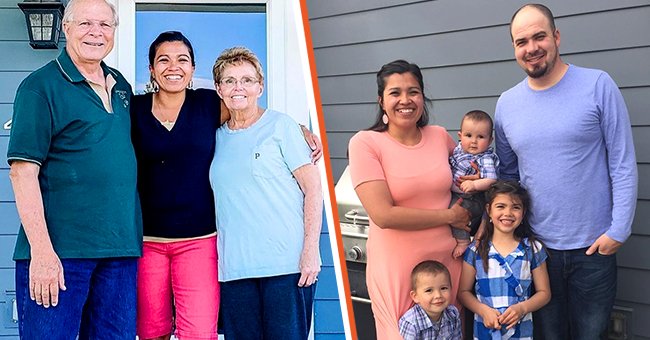 A woman who was adopted finds her birth mother and forms a special relationship with her biological family | Photo: Instagram/melainakrogers
STARTED LOOKING FOR HER MOM
Rogers shared that she was always grateful for her life. Her parents were also open about her adoption and answered all of the questions she had. She didn't always feel the need to look for her birth family, but one day, that changed.
After Rogers got married and started a family of her own, she began thinking about the woman who birthed her. Seeing her children and how much they reflected her pushed Rogers to embark on a journey.
SHE WAS SCARED
She also had many fears. Rogers said: "It was scary. Is my birth mom alive? Does she even want to meet me? What is going to happen? All I wanted to do is thank her from the bottom of my heart for all she has given me."
Her search started online, and Rogers used Facebook to look for her biological family. Her adoptive parents helped her, and finally, after four Live videos, someone reached out to her. It was an old high school friend.
THE SEARCH TOOK MONTHS
The friend put her in contact with someone who wanted to help. Rogers explained:
"We connected, and she started digging. I would hear from her off-and-on over the next couple of months."
At the same time, Rogers' husband was also offered a job that required him to spend some time in Colombia. Once there, he also looked for the birth mother. After some time, their searcher reached out with the news she had been waiting for.
NO CLUE SHE EXISTED
Rogers' birth mother was alive. Soon the names of her siblings became known to her. Rogers shared: "I started to reach out to them over Facebook. They were very skeptical because they had no clue I existed. She never told them."
After compiling proof, one of her brothers said he wanted to meet. Rogers expressed:
"As I found out more about them and started chatting with them, it all became so surreal."
THE ONLY CHILD GIVEN UP
Rogers also found out that she came from a very big family. In fact, of her seven siblings, she was the only child given up for adoption.
This confused her. Rogers needed answers now more than ever. Fortunately, she was able to speak to her youngest brother in 2017 via a video call.
MEETING HER MOTHER
As they started speaking, her brother simply asked her if she wanted to meet their mother. Soon, Rogers and her birth mom were in tears, staring at each other across the video screen.
After that, Rogers slowly met her other family members, and now she has them in her life. She said her adoption journey has taught her that there is "always room for love." She loves her adoptive and biological families and feels blessed to have them both in her life.
Please fill in your e-mail so we can share with you our top stories!