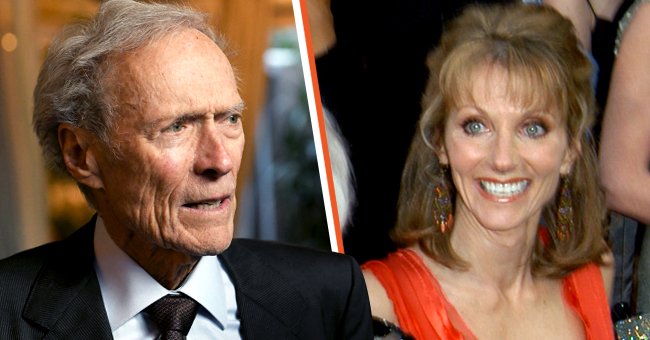 Getty Images
Clint Eastwood's First of 8 Children Was Adopted but He 'Had No Idea' He Fathered the Child
Hollywood legend Clint Eastwood is a father of eight children with six different women. However, it was only after 30 years that he discovered his first child, Laurie Murray.
Veteran actor Clint Eastwood is a proud father, and it is evident by how welcoming he was when he found out that he had fathered a child before becoming a prominent figure in showbiz.
The Daily Mail reported in December 2018 that Eastwood had a secret daughter named Laurie Murray, who was given up for adoption by her mother upon birth.
(L) Actor Clint Eastwood attends the 20th Annual AFI Awards at Four Seasons Hotel Los Angeles at Beverly Hills on January 03, 2020 in Los Angeles, California. | Photo: Getty Images
A LOVE CHILD
Murray only discovered who her biological parents were after searching for them as an adult. Her existence was revealed by her dad's biographer Patrick McGilligan.
McGilligan disclosed Murray's mom previously had a serious relationship in Seattle with the "Rawhide" star while he was engaged to his first wife, Maggie Johnson.
However, their affair ended, and upon discovering she was pregnant, the unidentified woman placed the baby up for adoption. A couple in Seattle adopted Murray.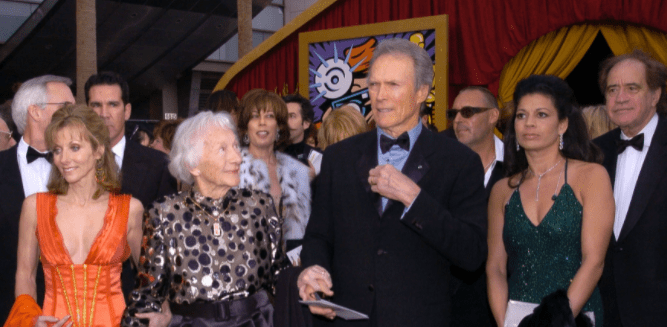 An undated image of Clint Eastwood (C) and his daughter Laurie Murray (L), mother Ruth Wood, and wife Dina Eastwood (R) during The 76th Annual Academy Awards at The Kodak Theater on February 29, 2004 in Hollywood, California | Photo: Getty Images
A family friend told the publication that it all occurred more than three decades ago, stating that Murray had always wondered who her birth parents were, so she hired someone to help her find them.
When the search became a success, her biological mother had written down Eastwood's name. According to the source, it appeared the film director did not know about the pregnancy:
"From what it appeared, Clint Eastwood had no idea that she was even pregnant."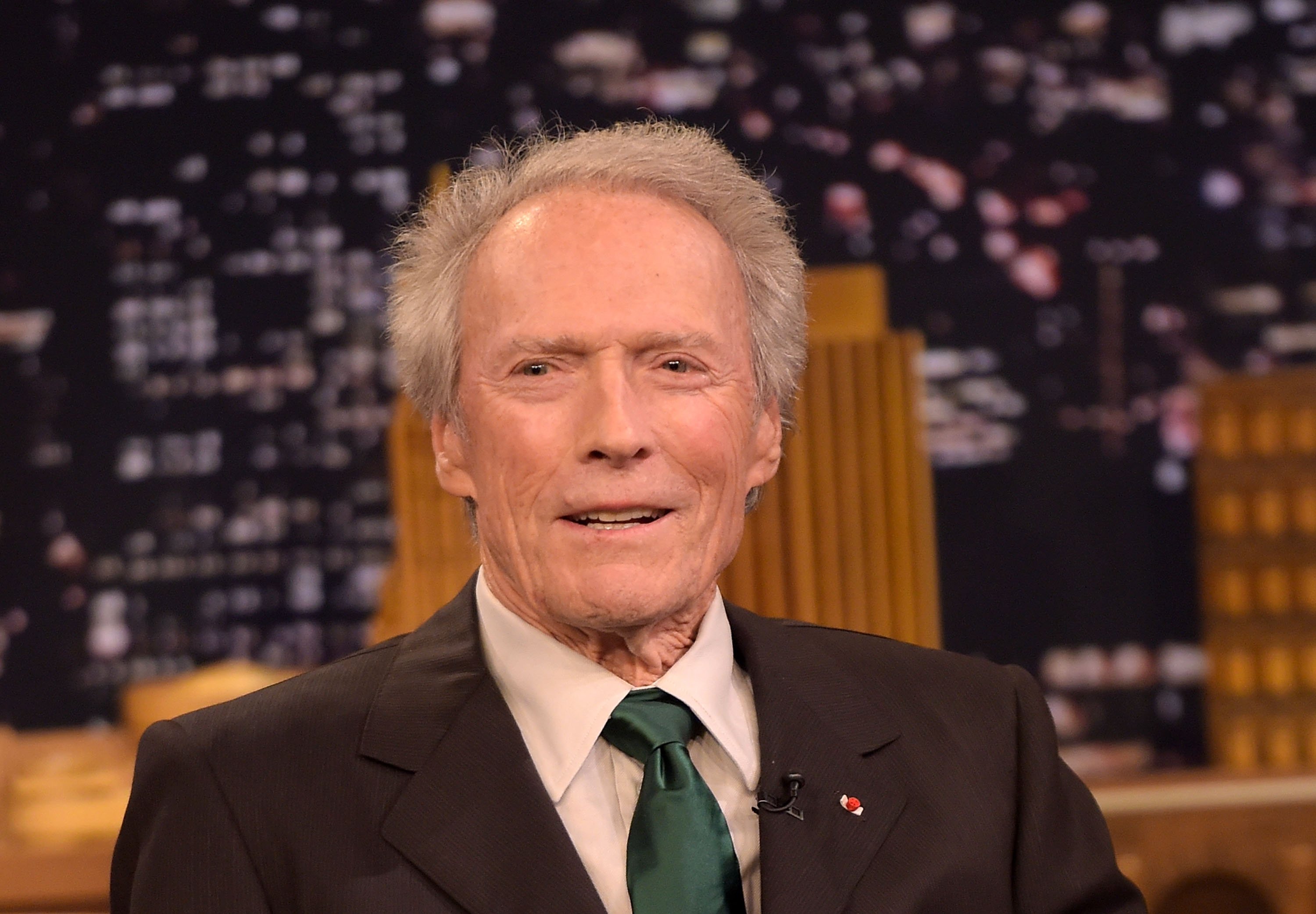 Clint Eastwood visits "The Tonight Show Starring Jimmy Fallon" at Rockefeller Center on September 6, 2016 in New York City | Photo: Getty Images
Details of how Murray contacted Eastwood are still unknown, but the star received the news positively. A friend who preferred being anonymous said the 67-year-old did not have the best upbringing and was certainly not privileged.
When she finally had a breakthrough on the search for her biological parents, she reached out to her mother, but she did not want to be contacted:
"It came as a great shock to Laurie, but I believe that Clint was extremely receptive to her and the situation."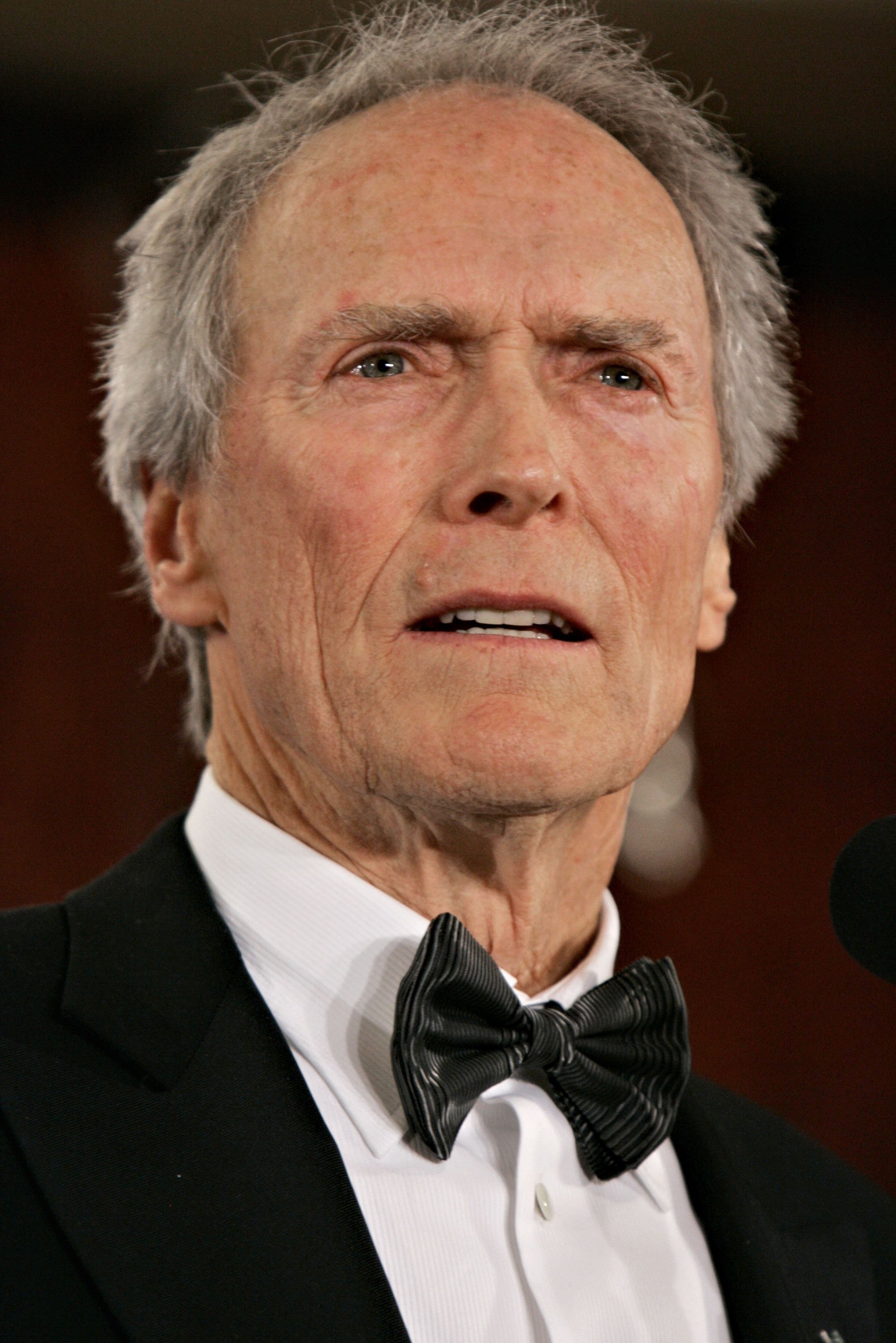 Director Clint Eastwood speaks after accepting his Lifetime Achievement Award in the press room during the 58th Annual Directors Guild Of America Awards at Hyatt Regency Century Plaza on January 28, 2006 in Los Angeles, California | Photo: Getty Images
WARM WELCOME
After approaching the Academy Award winner, the father and daughter established a close relationship, sharing a love for golf, including going on family vacations together.
Murray is a mother of two from a small town in Lakewood, Washington, about an hour from Seattle. The friend added, she and her family are wealthy.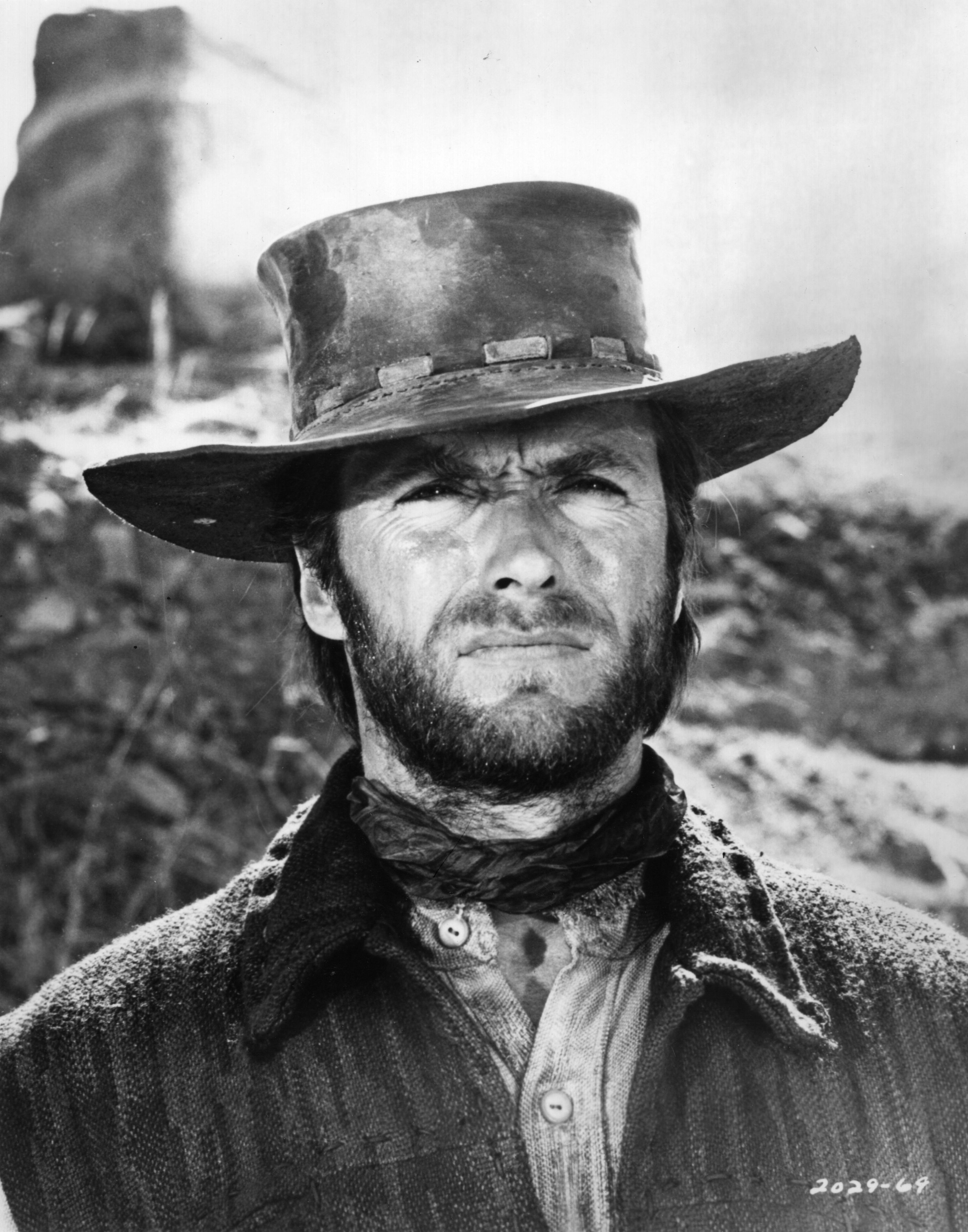 American film star Clint Eastwood in one of the westerns which made his name. | Photo: Getty Images
She is notably to Lowell Thomas Murray III, whose family ran the successful Murray Pacific timber company for decades.
The source noted it was not a scenario whereby Murray had money as a motive in search of her birth parents, adding it may be something Eastwood is used to as a celebrity.
The insider stated Murray is an incredibly polite woman and very private while mentioning that she does not usually go around telling people that she is Eastwood's daughter.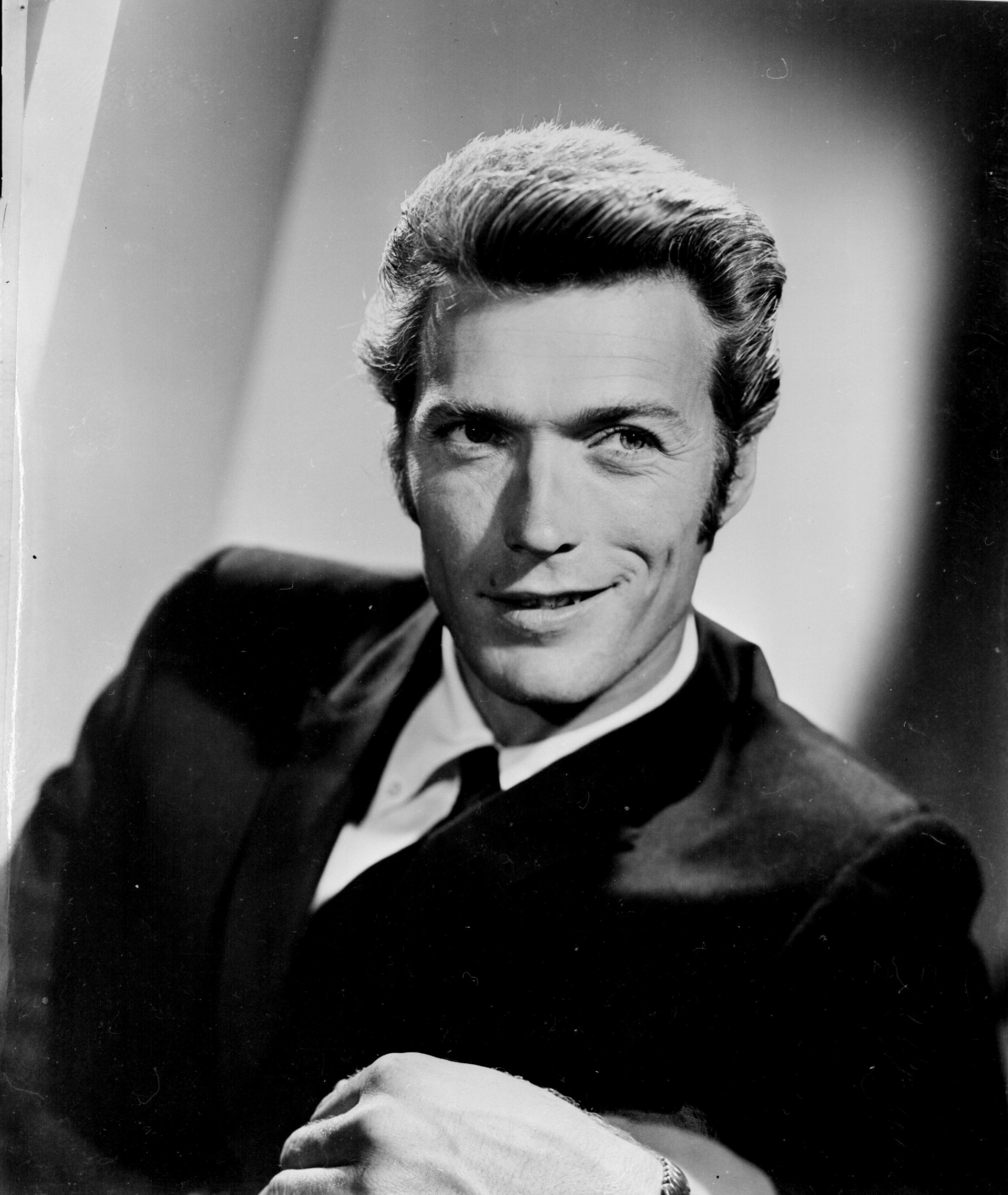 Pictured: An undated photo of Hollywood's legendary actor Clint Eastwood | Photo: Getty Images
She is described as an exceptional athlete and talented golfer, something in common she has with her father. Her relatives are members at the Tacoma Country & Golf Club, and Eastwood has been there.
Murray and her family have even spent Thanksgiving with the Eastwoods in the Carmel area several times. The friend also revealed that people in the town were stunned that no one had known about Eastwood's love child until that year.
The source stated everyone in Lakewood knew Eastwood was Murray's father and had known that for more than 20 years, even though she barely brought up the subject. She never goes by Laurie Eastwood.
HER KIDS
Her children, son Lowell Thomas IV and daughter Kelsey, met their grandfather for the first time in Sun Valley, Idaho, when they all went skiing together. Eastwood's grandson once shared he had been a good father to his mother and had always been great to him and his family.
His grandfather attended his wedding to his wife Kaitlin in Washington State in 2012, but the couple later divorced. It is believed the ceremony was held at Tehama Golf Club in Carmel, California, which Eastwood owns.
As for his granddaughter, Kelsey, who got married in June 2016, her wedding was reportedly held at his ranch in Mission, California. She is a real estate broker in Tacoma.
Their doting and reserved mother attended the University of Washington and has worked as an elementary teacher at a private school.
While her father has been involved in her kids' lives, Murray has also made an effort to acknowledge that he is her parent. She attended the Los Angeles premiere of his movie "Mule" and introduced herself as Laurie Eastwood.
OUT & ABOUT
It was her first time that she had been publicly acknowledged as his daughter. The pair even posed together with big smiles on their faces at the time.
In 2004, Murray was pictured at the back of a limo en route to the Oscars with her dad's second wife, Dina Ruiz, and his mother, Ruth Wood – whom she was close to.
EASTWOOD'S CHILDREN
Moreover, in his lifetime, 91-year-old Eastwood has been married twice. He was previously married to Maggie Johnson from 1953 until 1984. From thereon, he wed Ruiz from 1996 till 2014.
Johnson is the mother of Kyle, 53, a jazz bassist whom they welcomed in May 1968. The former couple also welcomed Alison, 49, an actress, in May 1972.
The four-time Golden Globe winner also welcomed two kids with Jacelyn Reeves. Reeves gave birth to their first child together named Scott, 35, in May 1986. Scott is an actor today. His sister Kathryn, 33, was born in March 1988.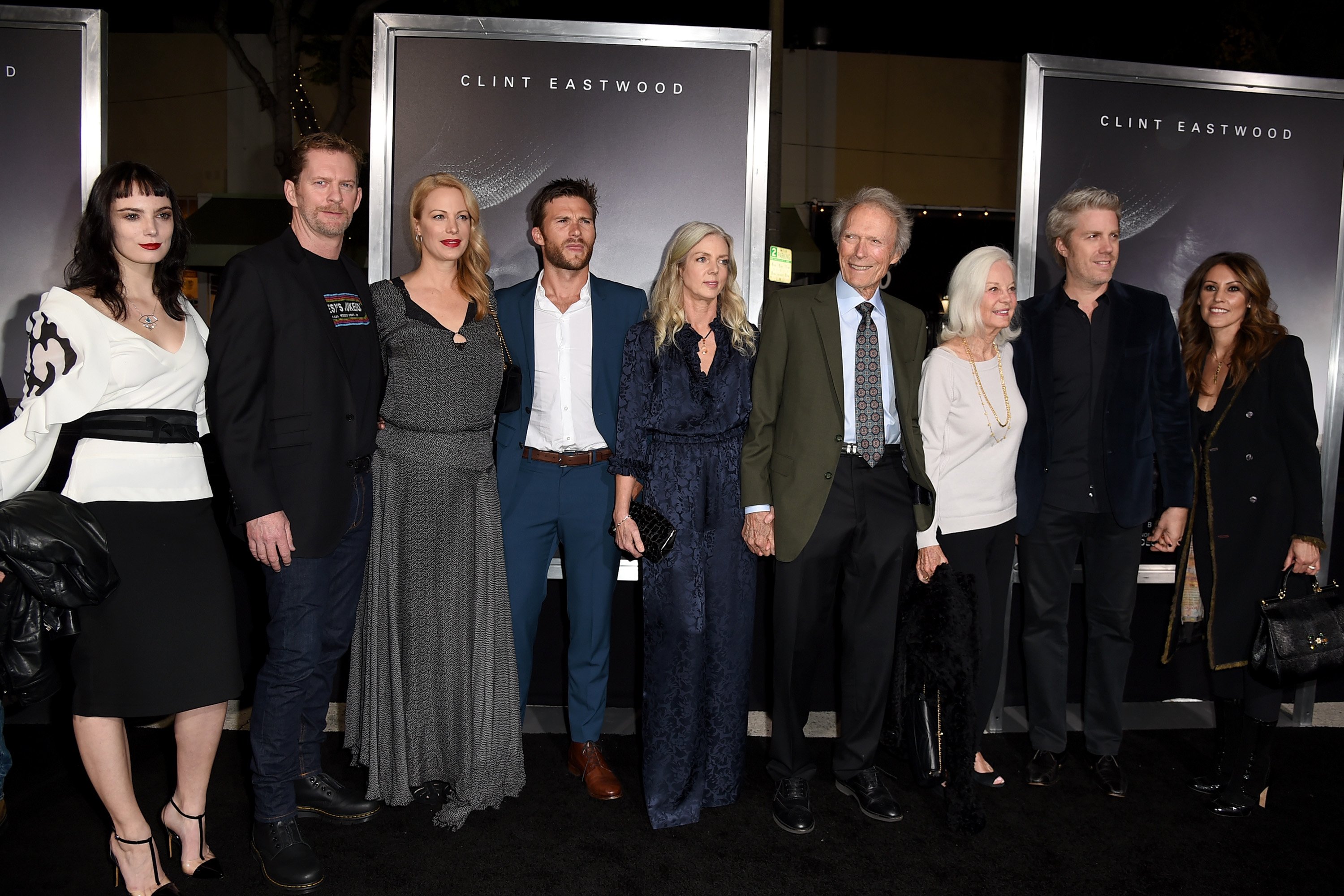 (L-R) Graylen Eastwood, Stacy Poitras, Alison Eastwood, Scott Eastwood, Christina Sandera, Clint Eastwood, Maggie Johnson, Kyle Eastwood and Cynthia Ramirez pose at the premiere of "The Mule" at the Village Theatre on December 10, 2018 in Los Angeles, California | Photo: Getty Images
Eastwood has another child with Roxanne Tunis named Kimber, 57 years old, whom they welcomed in June 1964. He welcomed daughter Francesca, 28, with Frances Fisher in August 1993. The producer welcomed his youngest child, daughter Morgan, 24, with Ruiz in December 1996.
Currently, the composer is dating Christina Sandera, whom he met at the Mission Ranch Hotel, where she worked as a hostess. The couple made their relationship public in 2015 when Sandera walked the red carpet with the star at the Oscars.
Please fill in your e-mail so we can share with you our top stories!