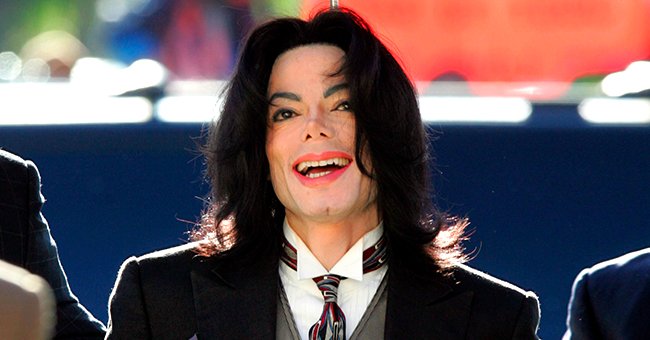 Getty Images
Fans Praise Michael Jackson after His Bearded Son Bigi Makes Rare TV Appearance
The famous Jackson name was recently in the news following an interview featuring the deceased King of Pop's youngest son, Bigi. Fans were overwhelmed by his utterances, and many tweeted their impressions.
Bigi is the youngest child of the singer, songwriter, dancer, performer, philanthropist, and legendary entertainer Michael Jackson. He has two older siblings, who were born by the icon's former wife, Debbie Rowe.
It is no secret that Michael Jackson's fame and successes in the entertainment industry cannot be compared to any past and present celebrity. He remains a notable figure in the field.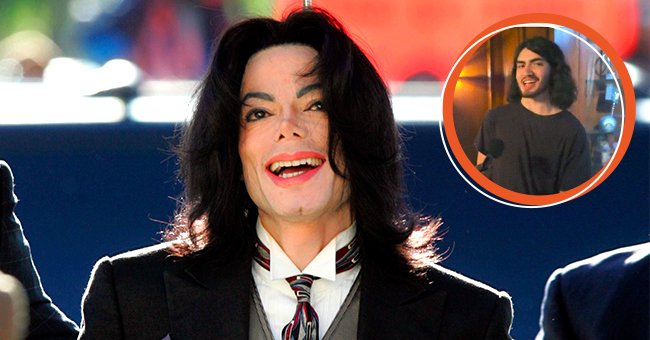 : Michael Jackson arrives for his child molestation trial at Santa Barbara County Superior Court April 5, 2005 [left] Bigi Jackson [right] | Photo: twitter.com/GMB Getty Images
Michael, who earned the name "The King of Pop," introduced cool and distinct dance moves and had a voice that mesmerized the hearts of many across the world.
It has been over a decade since his untimely death, but his legacy is still being resounded. Fans can see his name live on through his music, philanthropic engagements, loved ones, and most of all, his offspring.
WHO IS BIGI?
Bigi, often called Blanket Jackson, was born in 2002. His birth name is Prince Michael Jackson II. The identity of his mother remains a mystery, as the young man was a product of artificial insemination.
Michael was very close to his kids and shared a special bond with each of them. He cared exceptionally for Bigi, the youngest, and even gave him a nickname that stuck — Blanket.
The singer sometimes traveled with the young man. The duo was even responsible for stirring a media frenzy. For example, during a trip to Berlin, Michael displayed his then 9-month-old son on the balcony of his hotel room, four stories above the ground floor.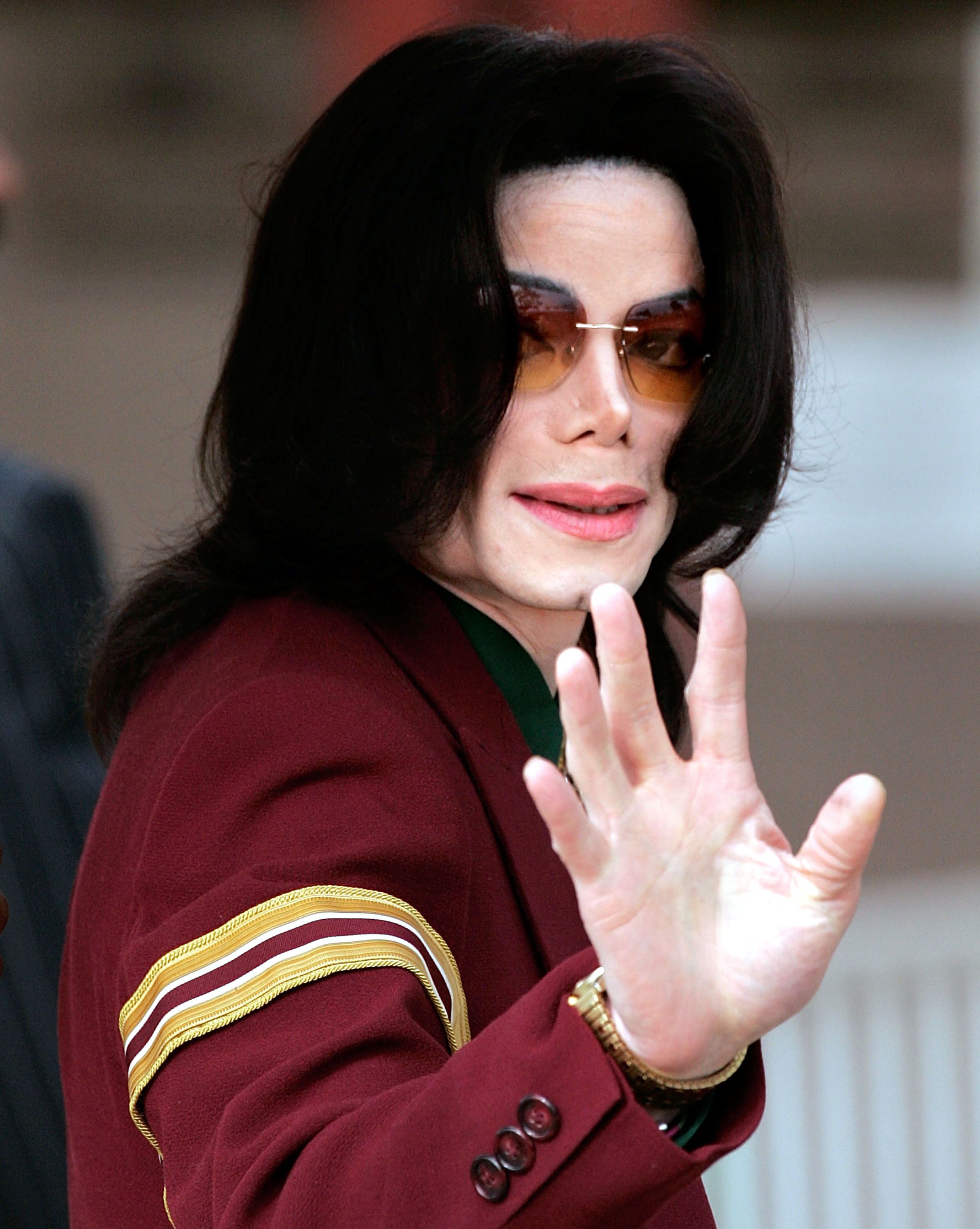 Michael Jackson arrives at the Santa Maria Superior Court for testimony during the third week of his child molestation trial March 17, 2005 in Santa Maria, California | Photo: Getty Images
As expected, many photos were captured by the media, and Michael admitted that it was an outrageous mistake that should not have happened. He even tortured himself for this mistake by staying indoors.
Michael's youngest son, Blanket, does not live a public life like his older siblings, sister, Paris, and brother, Michael Joseph Jackson Jr., aka Prince.
He chose to remain out of the spotlight; however, this decision earned him recognition, and he was tagged the "invisible boy." Once he became a teenager, he changed his name to Bigi.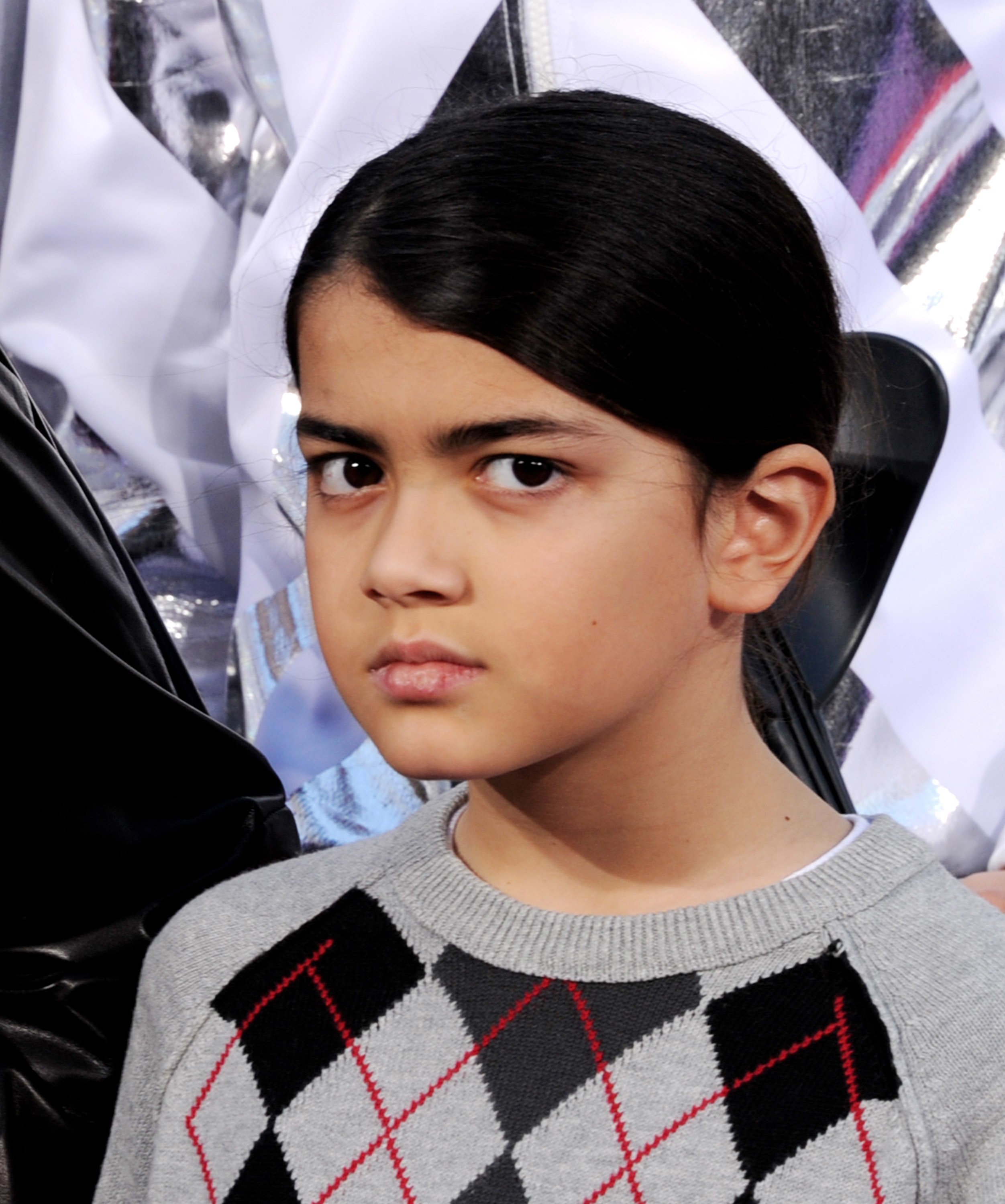 Blanket Jackson appears at the Michael Jackson Hand and Footprint ceremony at Grauman's Chinese Theatre on January 26, 2012 | Photo: Getty Images
WHERE IS BIGI NOW?
Although Bigi is not one to often put his business out there, he has never been afraid to make changes in his life, including his name change in 2015. According to his close relatives, he is a man who loves his privacy.
In 2017, his sister complained about her brother's introverted nature. Paris explained that he did not mind living alone in their grandmother's Calabasas mansion after she and another family member left the residence to settle in another location.
While this report holds water, another insider revealed that the young man is treading on his dad's path to be a distinguished entertainer. The source added that he is working hard behind closed doors.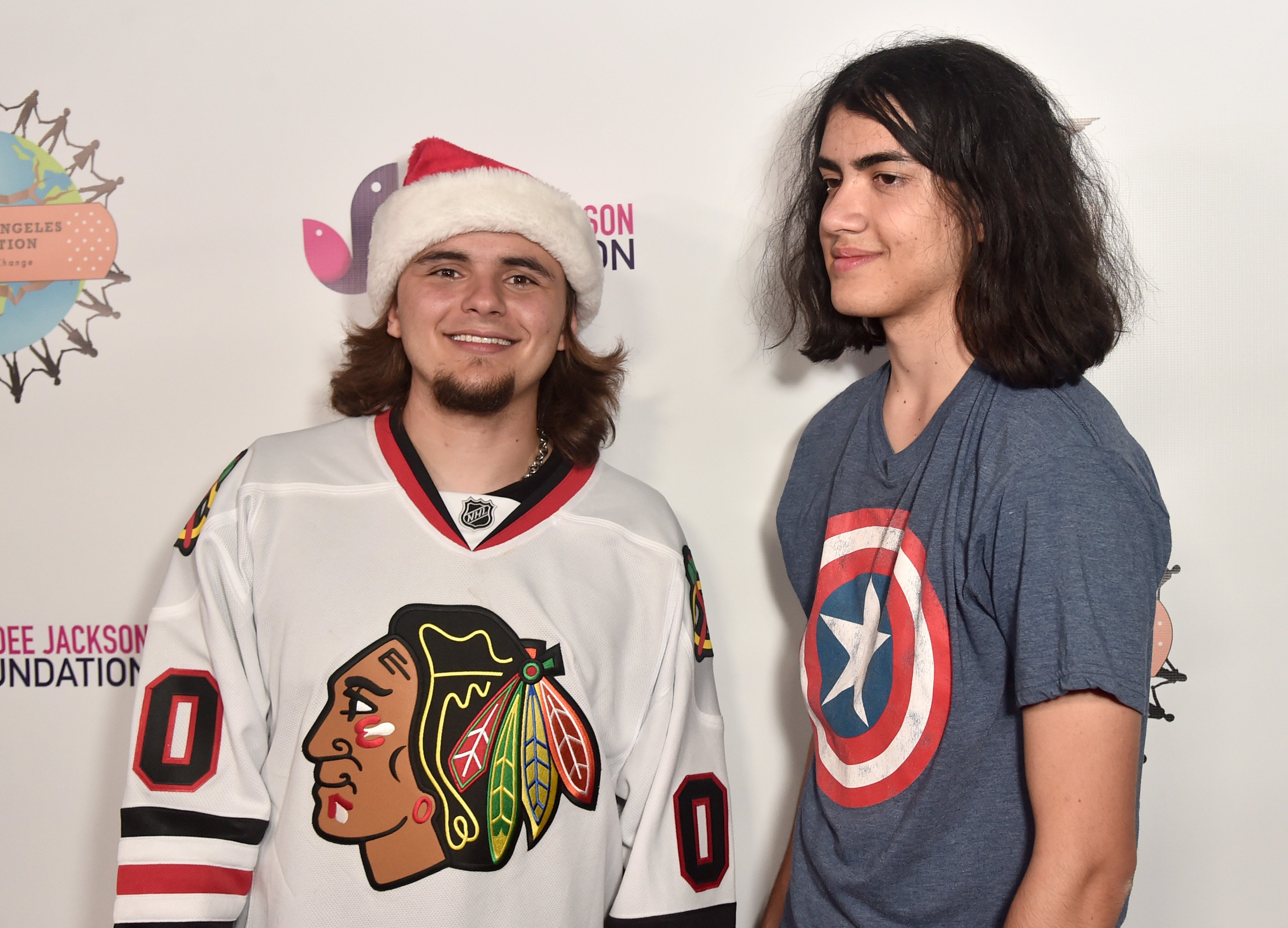 Prince Michael Jackson and Bigi Jackson attend The Prince Michael Jackson, Bigi Jackson and The Heal LA Foundation's 3rd Annual "Thriller Night" Costume Party at The Jackson Family Home on October 25, 2019| Photo: Getty Images
Fans witnessed the potency of this story in 2019. During this period, Bigi, his older brother, and their cousin, Taj, started posting different entertaining content, including film reviews, on Youtube.
Apart from being enveloped in music, or TV content, he is also a lover of martial arts and has a keen interest in playing video games.
Although Bigi is yet to solidify a title in the entertainment industry, as far as the real estate business is concerned, he is the owner of a mansion in Calabasas, California. He bought the property last year, at age 18, for $2.62 million.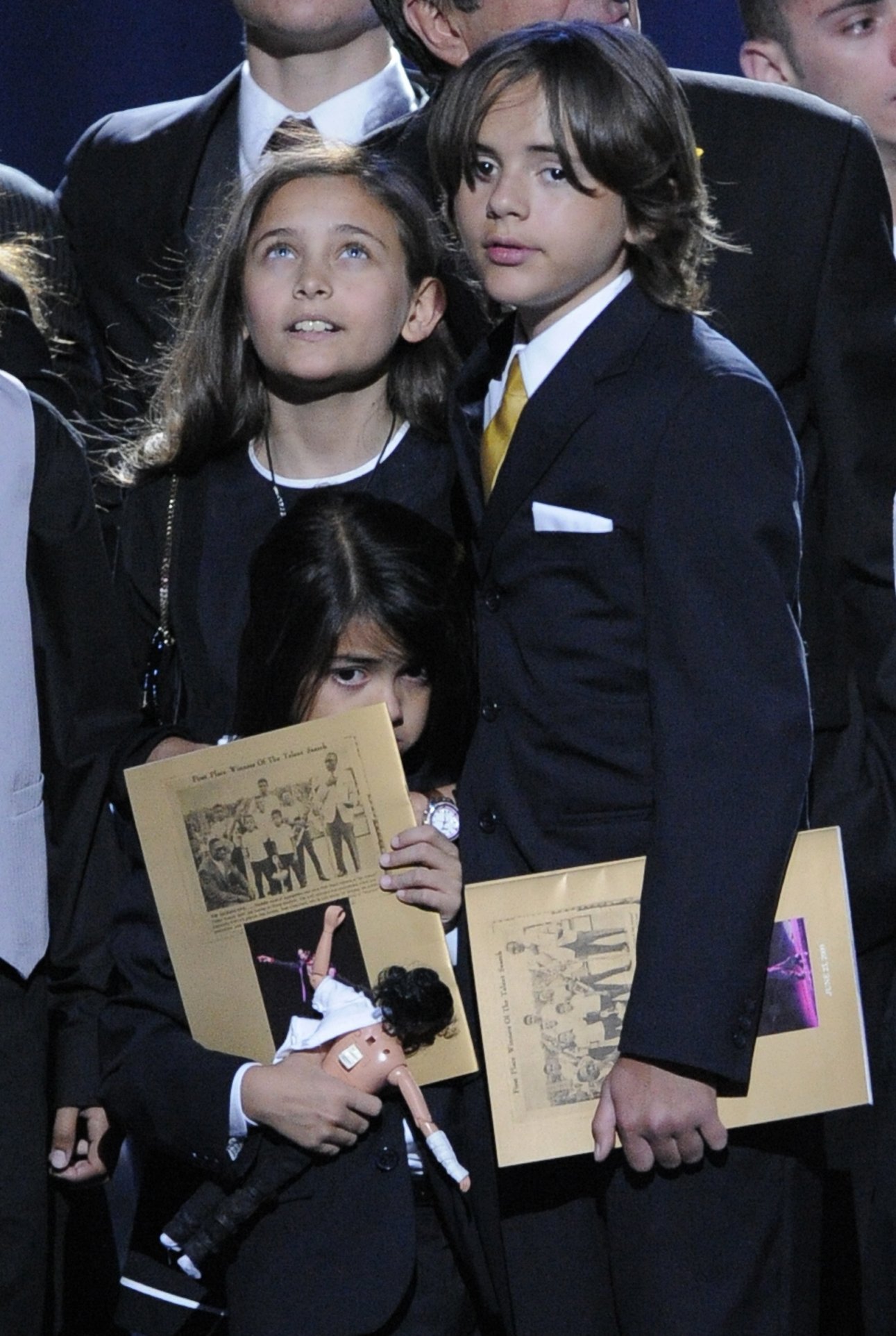 Paris, Prince and Bigi Jackson attend the memorial of their father Michael Jackson in 2009 | Photo: Getty Images
BIGI'S INTERVIEW HAD MANY TALKING
The 19-year-old has proven that he has a good head over his shoulders, which works well with his compassionate heart. He was recently interviewed by a journalist on the "Good Morning Britain" show.
While speaking, Bigi shared his views on climate change. First, he touched on his dad's legacy before explaining his perspective alongside his siblings' plans for climate change. He said:
"There's a lot of history in this house and the studio here. That's what he was all about. That's what each of us wants to do—make things that people enjoy but also benefit their lives."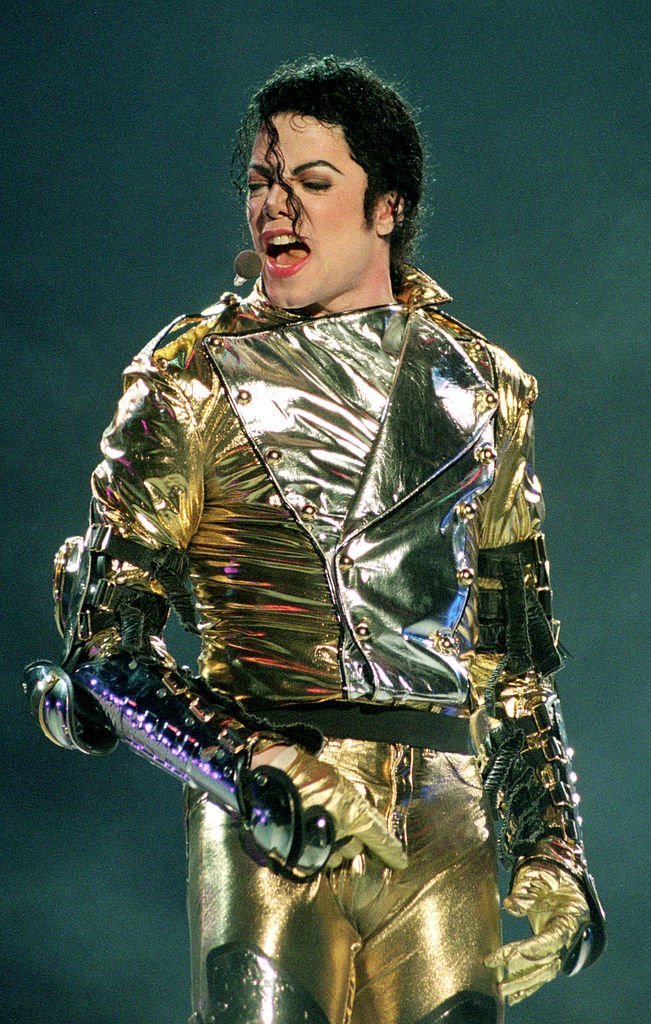 Michael Jackson performs on stage during is "HIStory" world tour concert at Ericsson Stadium, November 10, 1996 | Photo: Getty Images
That was not all. In the same interview, Bigi reached out to world leaders to focus on climate change.
Bigi's interview did not mark the first time the "Good Morning Britain" show hosted one of Michael's kids. Last month, Prince had a candid revelation with the program, speaking of his relationship with his siblings.
The eldest child mentioned that they have a cordial bond, and there is no hierarchy due to age differences. Everybody works as a team by bringing on positive energy and showcasing what they are good at.
While there is no rivalry in the group, Prince is saddled with looking out for his siblings. He ensures that they are well taken care of irrespective of the circumstances or distance (location) between them.
FANS' REACTIONS
Many Twitter users shared their comments following Bigi's recent appearance at the "GMB" studios.
The commenters praised the deceased entertainer for instilling the correct values in his children and preventing them from being the typical spoiled celebrity kids. One person quipped:
"Phenomenal young man. Michael Jackson was a great father, of what I've seen from these interviews his son's are living examples of this."
Another wrote, "MJs kids...are so impressive...I hear about the works they did, imagine a whole world of people raised by MJ, it would definitely be a better place, just love.#JACKSONLOVE."
WHAT ABOUT BIGI'S SIBLINGS?
Bigi could not have asked for a better set of siblings. He has the best to protect him, especially following Paris's explanations in 2017 and the recent revelation from Prince.
It is also impressive that despite their dad's death in 2009, they have maintained their closeness and continue to work as a team to honor his legacy while creating their own.
Prince and Paris's mother is Rowe, the singer's second wife. Unlike Bigi, whose plans may include singing, Prince focuses on globe-trotting, his love for dogs and motorcycles.
His sister was born in 1998, a year before her parents divorced. Paris is a model and an entertainer who has starred on TV. She also released the album "Wilted" in 2020.
Please fill in your e-mail so we can share with you our top stories!