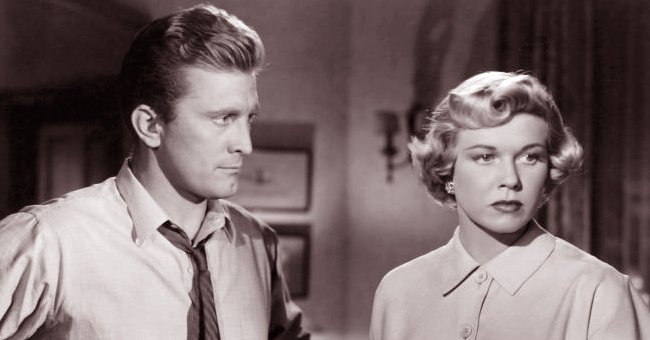 Getty Images
Doris Day Had No Funeral, No Memorial, and No Grave after She Died in 2019
Doris Day enjoyed the spotlight for decades; her talents made her loved by many, and she lived until old age. The actress/singer who died in 2019, at 97, never wanted a funeral, memorial, or grave marking. Here is why.
Doris Day was an impressive actress who knew how to carry out her onscreen tasks, which often left her audience marveling at her skills. A short time after her onscreen debut, she captivated the attention of many, and it lasted for many years.
Her enchanting TV personality was not the only way she landed on the list of one of Hollywood's celebrities. Day possessed a melodious voice and showcased her creativity through the lyrics and rhythm of her tunes.
The star triumphed for several decades in the spotlight. However, it was not only her talents that placed her on the spot. While many acts sprung up following the industry's evolution, Day maintained relevance by participating in philanthropic engagements.
She lived a full life which ended in 2019. Despite being a 97-year-old, who many would have expected to have made her peace with death, she never found the concept of death interesting.
This influenced her final wishes of not having a burial, memorial, and grave markings. She died in Carmel Valley, Monterey County, was cremated, and had her ashes scattered.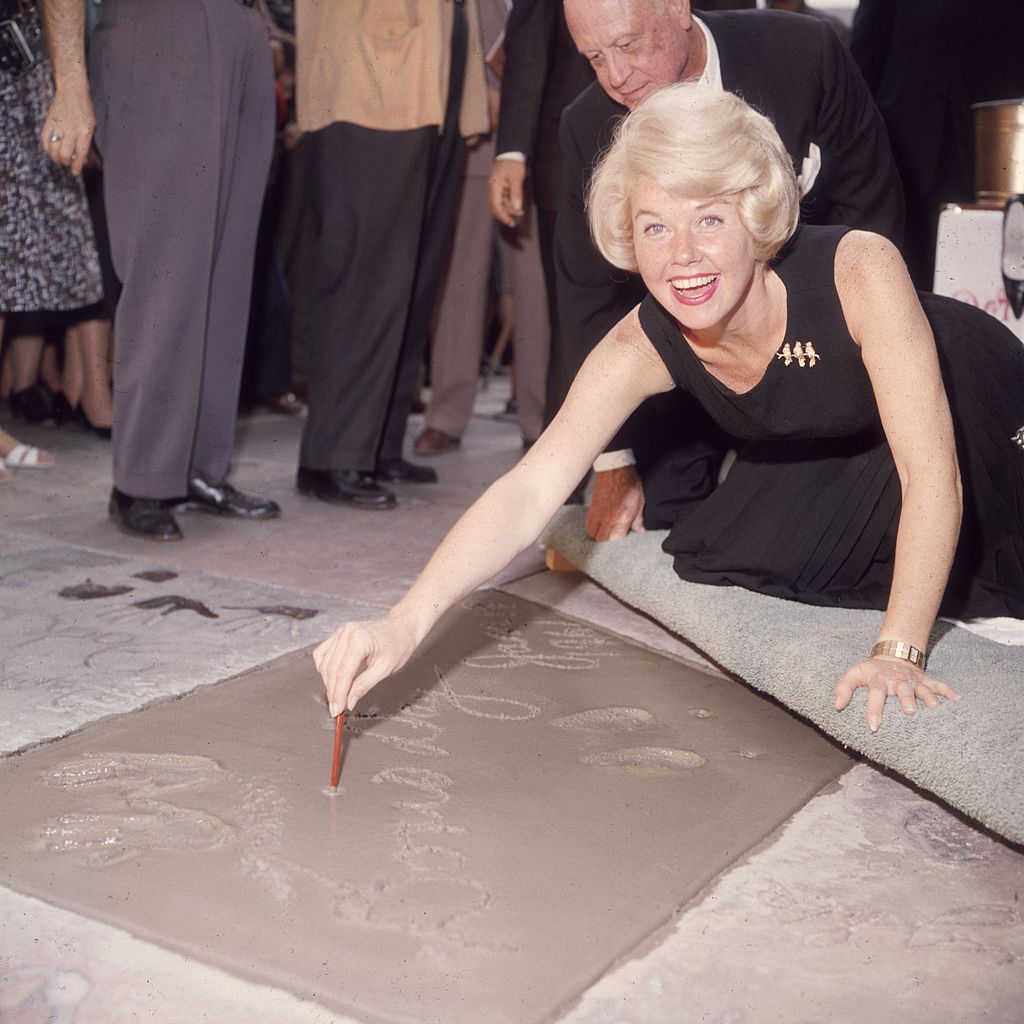 Doris Day signing her name in cement on Hollywood Boulevard, Hollywood, on January 19, 1961 | Photo: Getty Images
WHO WAS DORIS DAY?
Doris Day, born to William Joseph and Alma Sophia, found her purpose on earth on time, and it helped her harness her skills at an early age.
Day started as a band singer in 1939. Although her group was famous, it was not until six years after she joined that she recorded a hit track titled "Sentimental Journey." A few years later, she ventured into the movie world, and her debut film was "Romance on the High Seas."
By the 1950s, she began to work with Warner Bros. and featured in blockbusters like "Calamity Jane," "The Man Who Knew Too Much," and "Young at Heart." Other TV series included "Move Over Darling," "Pillow Talk," "Send Me No Flowers," and "Lover Come Back."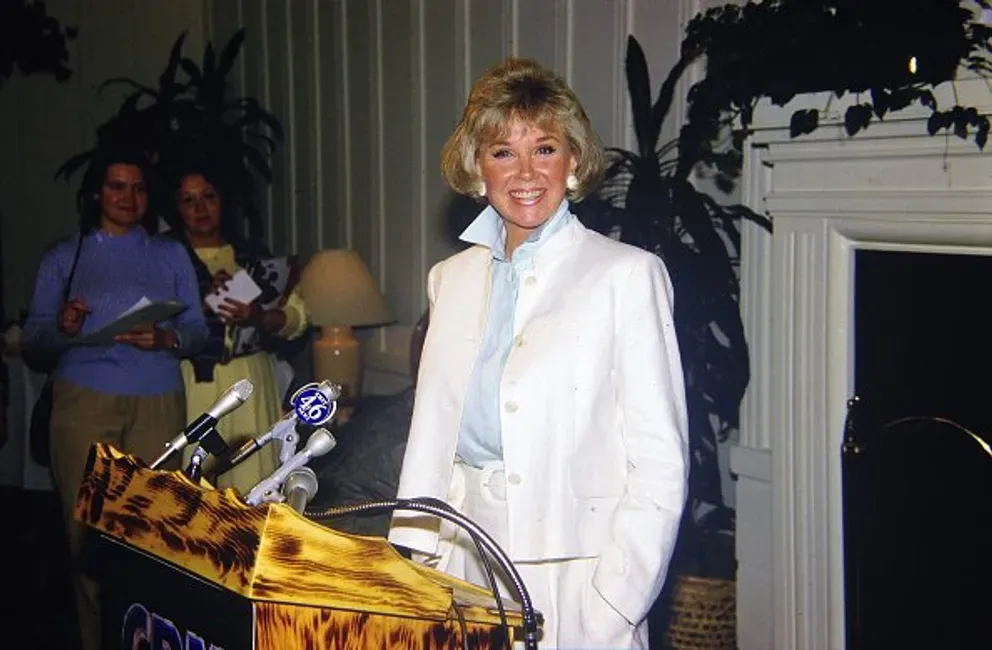 Doris Day at a press conference at the dog friendly hotel she owns in Carmel, California July 16, 1985. | Photo: Getty Images
Day also introduced her show, "The Doris Day Show," which spanned from 1968 to 1973. During the show's duration, it featured the "Que Sera Sera" theme song from "The Man Who Knew Too Much," which she sang.
Throughout her years in the industry, the Hollywood icon recorded more than six hundred songs and featured in nearly fifty films. By the 1970s, she focused on her desire to look after animals by establishing the "Doris Day Pet Foundation."
Ultimately, she aimed to accommodate stray animals, enlighten the public on showing compassion for these creatures and make laws to help them have a better life.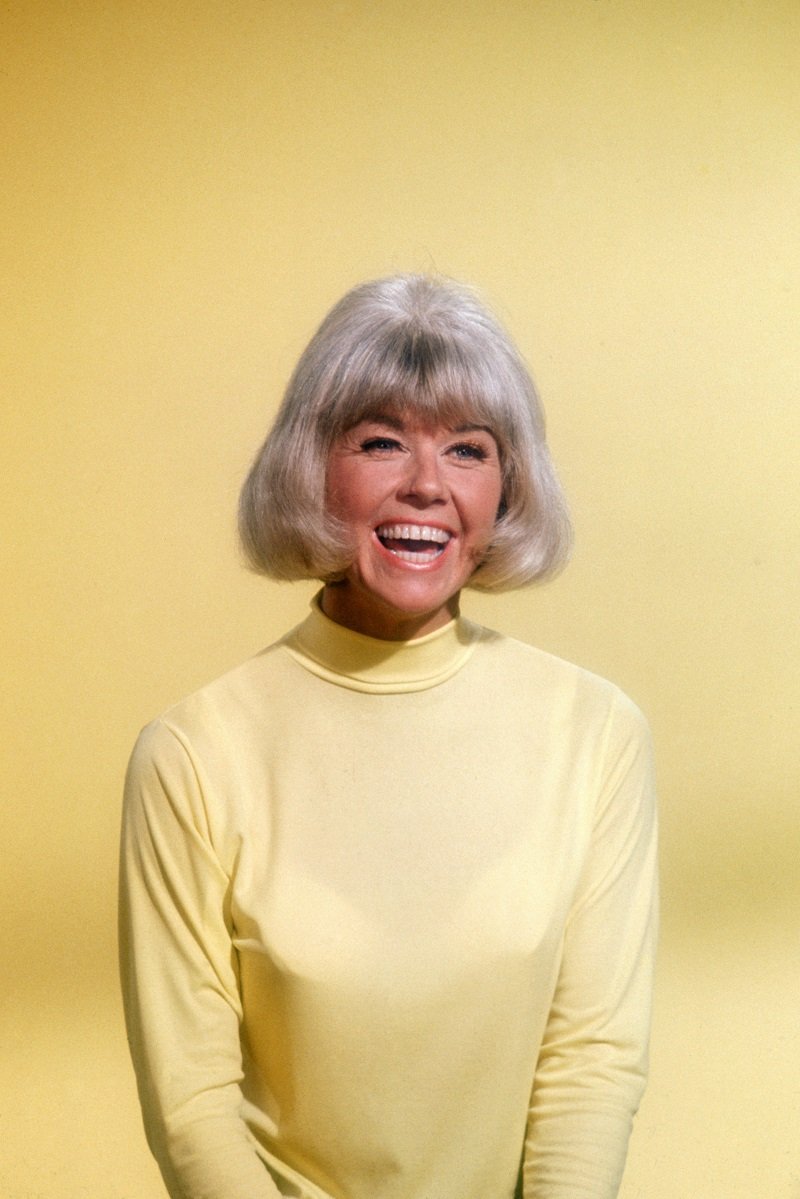 Portrait of Doris Day in the late 1960s | Photo: Getty Images
DAY'S MARRIAGES TO FOUR DIFFERENT MEN
While Day was incredibly skilled at giving people and animals a better life, she actively sought a happy life, including a fairy tale romance. Sadly, the actress who had beauty and brains did not find it easy getting a man to love or stay with her forever.
The "Pillow Talk" alum was romantically involved with a few men, and she walked down the aisle with four of them. Her journey in the romance world began as a teenager after meeting a 23-year-old trombonist named Al Jorden.
The young lovers proceeded to exchange vows, but their promises to be together forever failed after Jorden embarked on a cheating spree. This left Day devastated, but it was nothing compared to his jealousy that caused him to beat her and threaten her life.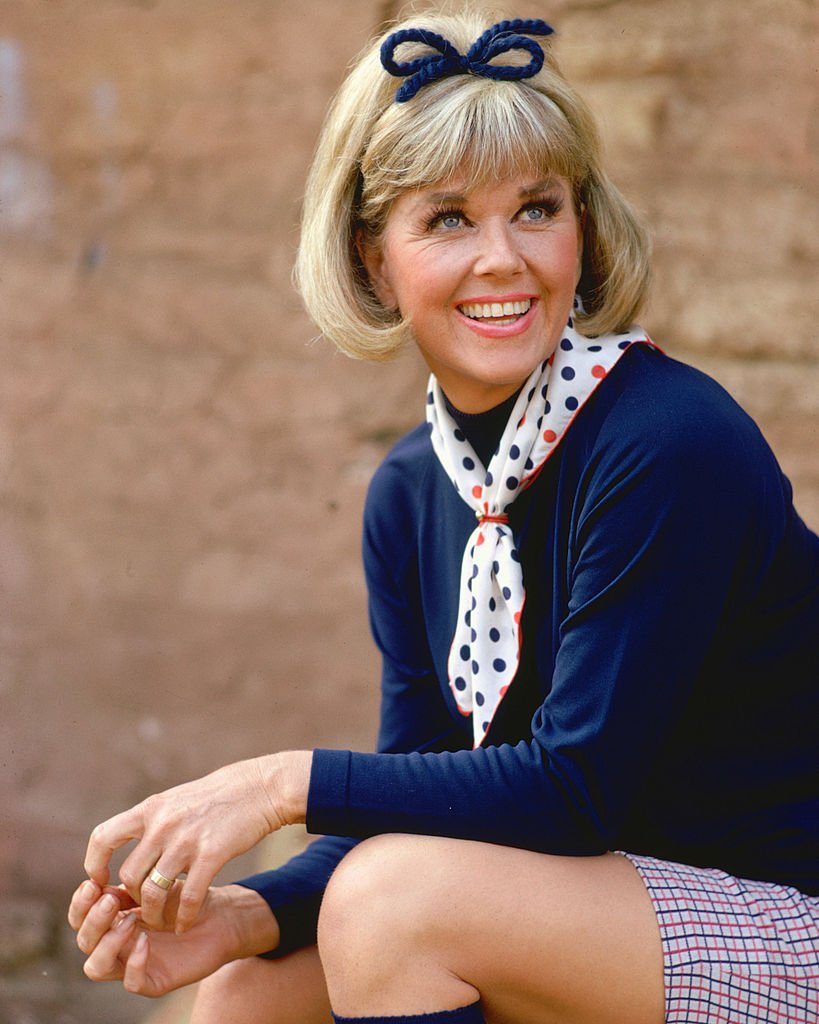 Portrait of Doris Day circa 1965 | Photo: Getty Images
This went on for some time; even when she became pregnant, Jorden kept the beating coming. At this point, his wife realized that her life and their unborn child's life were valuable enough to preserve.
She left him, and in no time, the young beauty fell in love with a musician, George Weidler. The duo married in 1946 and relocated to California.
Within a year of their marriage, Weidler became intimidated by the rising star's fame, which threatened their marriage's sacredness. He became a chronic cheater who later abandoned Day and her young son, Terry.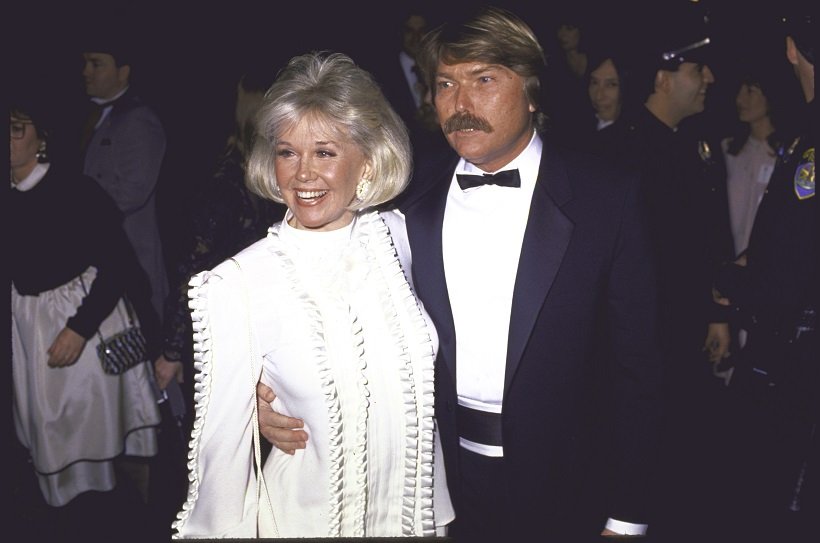 Doris Day and Terry Melcher in the 1970s | Photo: Getty Images
Despite her two failed marriages, Day kept her head up, worked towards establishing a successful career, and continued to search for true love. Within a few years after her second divorce, she met Marty Melcher.
Their relationship appeared perfect— the synchronization of two hearts, both successful in their fields, one an actress and one a producer. On the surface, intimidation had no chance of destabilizing these two, or so did the media thought.
Melcher seemed like a supportive spouse who took Day's baggage without complaining. He cared for her son and even helped her career by turning her into a megastar with films like "Love Me or Leave Me" and "Pillow Talk."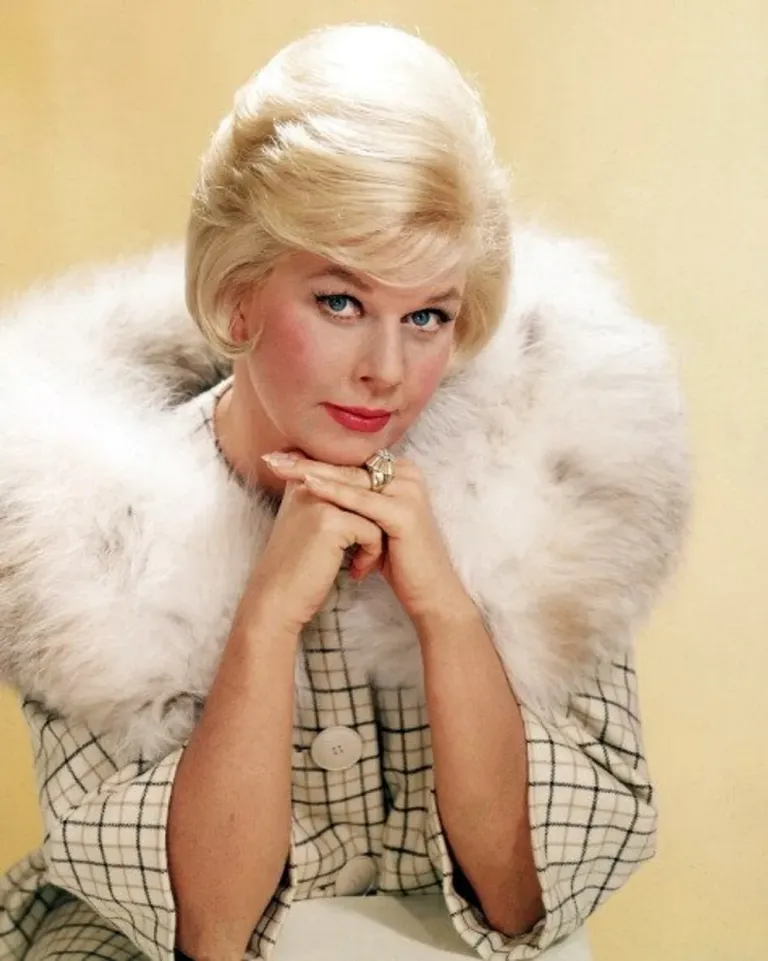 American actress Doris Day in a fur-trimmed coat, circa 1963. | Photo: Getty Images
However, this was not the case, he was great at putting up a facade, but intimately, Melcher was a manipulative husband who was violent with Terry. The young man was later shipped off to boarding school without his mother's consent.
When the union ended, following Melcher's death, Day fell hard for a co-star, Patrick, who appeared like her ideal man. However, they did not end up together.
By 1976, Day married Barry Comden, a businessman; the pair met at a restaurant, and Comden was impressed with the actress. Their marriage lasted until 1982.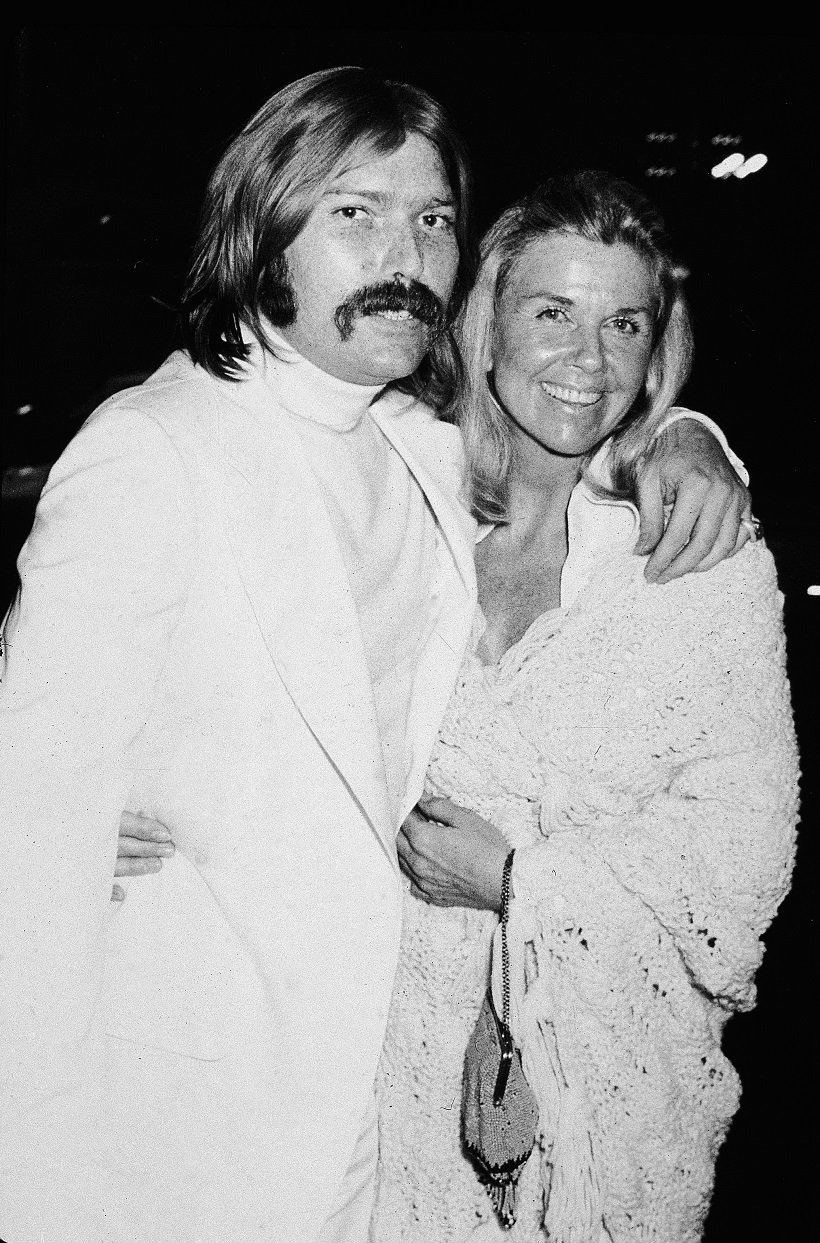 Doris Day and Terry Melcher in the early 1970s | Photo: Getty Images
THE MARRIAGE THAT BROKE HER
Day's marriage to Melcher was the union that broke her and nearly wrecked her career. The pair were together for nearly two decades, and it was not until Melcher's untimely death in 1968 that she realized how toxic their relationship had been.
The producer had made some important financial decisions without her consent. Following his sudden death, Day discovered that she was in debt because her husband mismanaged her funds. She owed a tax fee of $500,000, but her coffers were empty.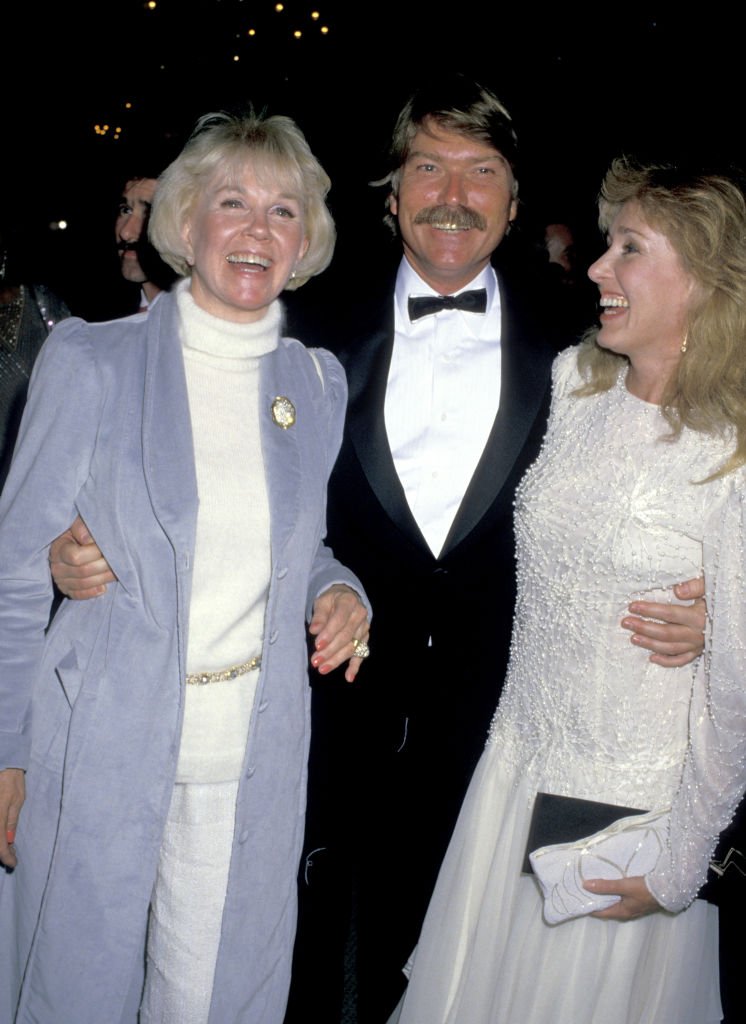 Doris Day, Terry Melcher, and his wife at Hyatt Regency Hotel in Monterey, California in 1988 | Photo: Getty Images
Her husband lied about some investments in Rosenthal, duping both mother and son. After some years of investigation, the judge estimated that she was owed $90,000.
He also signed an unchangeable contract for her to feature in a TV series without her consent; all these left her in a depressed state. Thankfully, Terry stepped in, saving his mother from the financial crisis by helping her reorder her finances.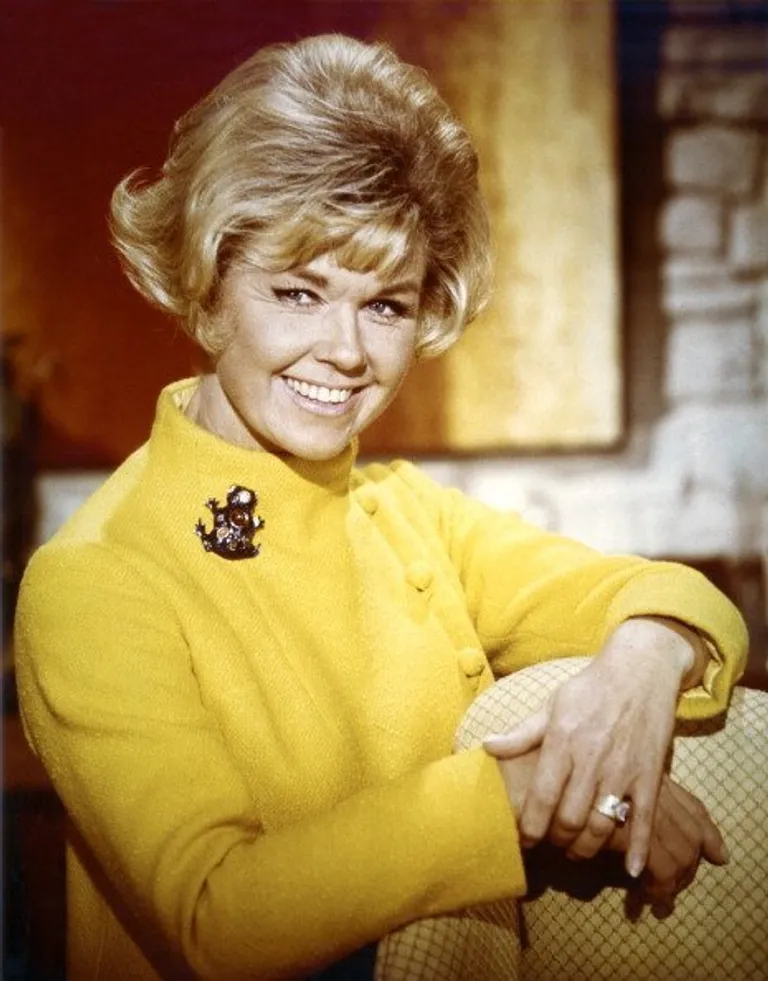 Doris Day, US actress and singer, smiling and wearing a yellow high-neck jacket, with a brooch on the right shoulder, in a studio portrait, circa 1965. | Photo: Getty Images
DAY'S RELATIONSHIP WITH HER GRANDSON
Day's only son, Terry, died in 2004 from melanoma. But before then, he had established himself as a singer, learning the ropes from his talented mother. Terry also had a son Ryan who loved Doris even after her death.
At some point, Ryan was estranged from his grandmother, but she later invited him to dinner when his dad died. Sadly, he was not allowed to see the superstar after Bob Bashara, her longtime friend, and manager banned him.
The young man learned of his grandmother's passing via a social media announcement and took to Facebook to share his last memories of Day and his loving dad, citing that they were all close.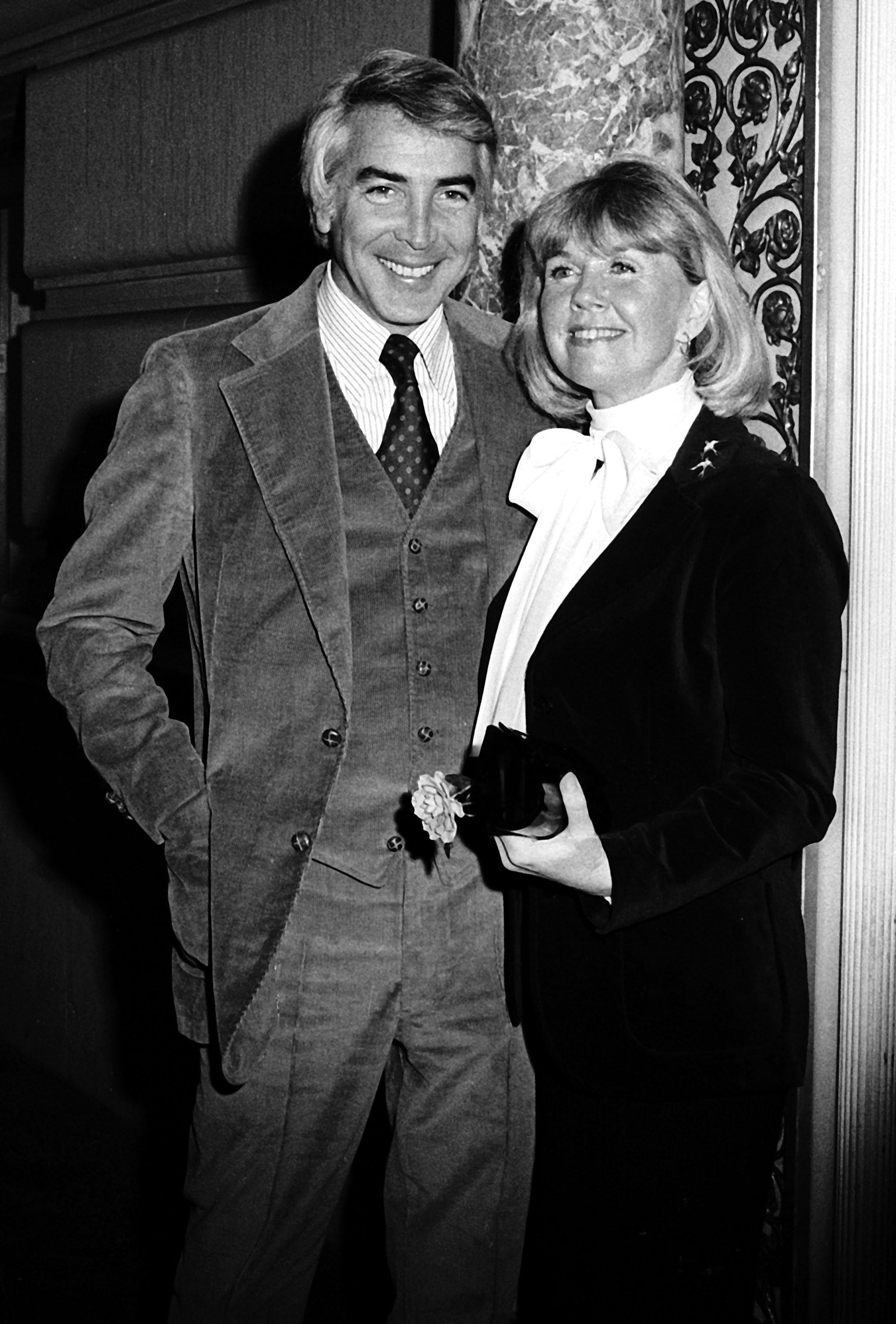 Doris Day and husband Barry Comden at the Pierre Hotel in 1976 | Photo: Getty Images
HER LAST DAYS
Before her passing, Day lived a very intimate life, surrounded by different people who cared for her. However, not many friends or family were allowed close to her.
According to her bodyguard, she was confined to her home and did not have the right people caring for her. The only thing Day wanted to do was spend time with her dogs and read emails sent in by her fans.
DAY'S WISHES AFTER DEATH
According to Bashara, Day made her wishes before her passing. She never liked the idea of death and was opposed to the ceremonial practices that followed.
Day never wanted a burial, memorial, or grave marker, and did not like to think about being away from her dogs, the only creatures she felt very close to during her last days.
In her will, she made provisions for the animals, asking that they be taken care of. She also relinquished her fortune to charity and asked that her 1978 foundation continue its operations.
Please fill in your e-mail so we can share with you our top stories!
The information in this article is not intended or implied to be a substitute for professional medical advice, diagnosis or treatment. All content, including text, and images contained on news.AmoMama.com, or available through news.AmoMama.com is for general information purposes only. news.AmoMama.com does not take responsibility for any action taken as a result of reading this article. Before undertaking any course of treatment please consult with your healthcare provider.