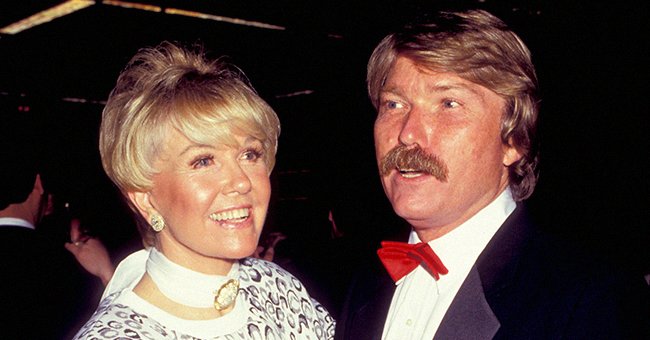 Getty Images
Doris Day's Manager Allegedly Caused Rift of 14 Years with Only Grandson after Her Son's Death
Doris Day was one of the most successful stars of her time, with a career that lasted several decades. Yet her professional success was in stark contrast to her personal life.
Doris Day was one of the finest actors, singers, and campaigners of her time, and it wasn't easy to do anything without reading about her during the height of fame.
Day enjoyed spectacular success in the last century and was one of the leading names of the industry. However, her personal life failed to mirror similar success as she suffered various tragedies.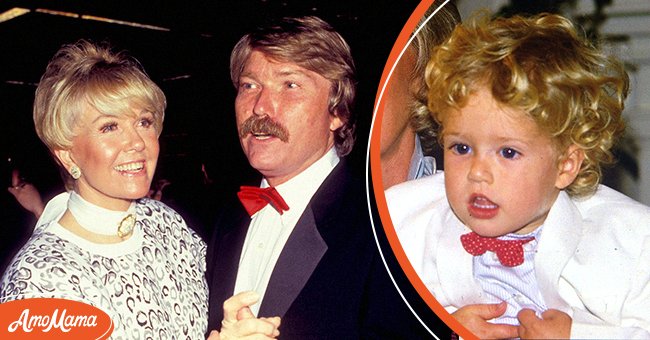 Doris Day with her son [left] Doris Day's grandson, Terry Melcher [right] | Photo: Getty Images
Asides from her failed relationships, one of the greatest pains of her life was losing her only son, Terry Melcher, who was the love of her life.
Following his death, Day's life changed, and she became a shadow of her former self. She even cut off communication with her grandson, and at her death, they barely had a relationship.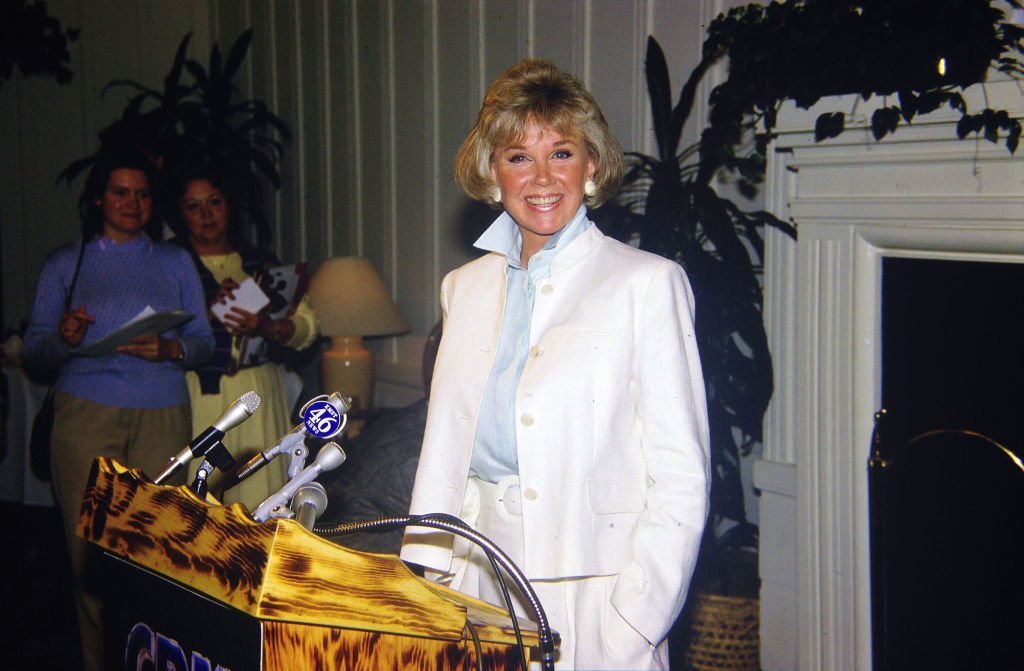 Doris Day prepares to speak at a press conference at the dog friendly hotel she owns in Carme on July 16, 1985 | Photo: Getty Images
EARLY LIFE AND CAREER
Doris Mary Ann Kappelhoff was born in 1922 and learned music from her father, a choir director, and music instructor. Day is mostly remembered for the 1960s show "The Doris Day Show," which aired from 1968 to 1973.
Day was not only gifted, but she was also stunningly attractive. Her radiant skin resembled that of stars like Marilyn Monroe, who was also a significant figure during Day's time.
The late singer was marked by her passion and zeal to better her career. She gave it her all and earned everyone's respect. The 1950s and 1960s were some of her most prosperous years in a career that spanned more than five decades.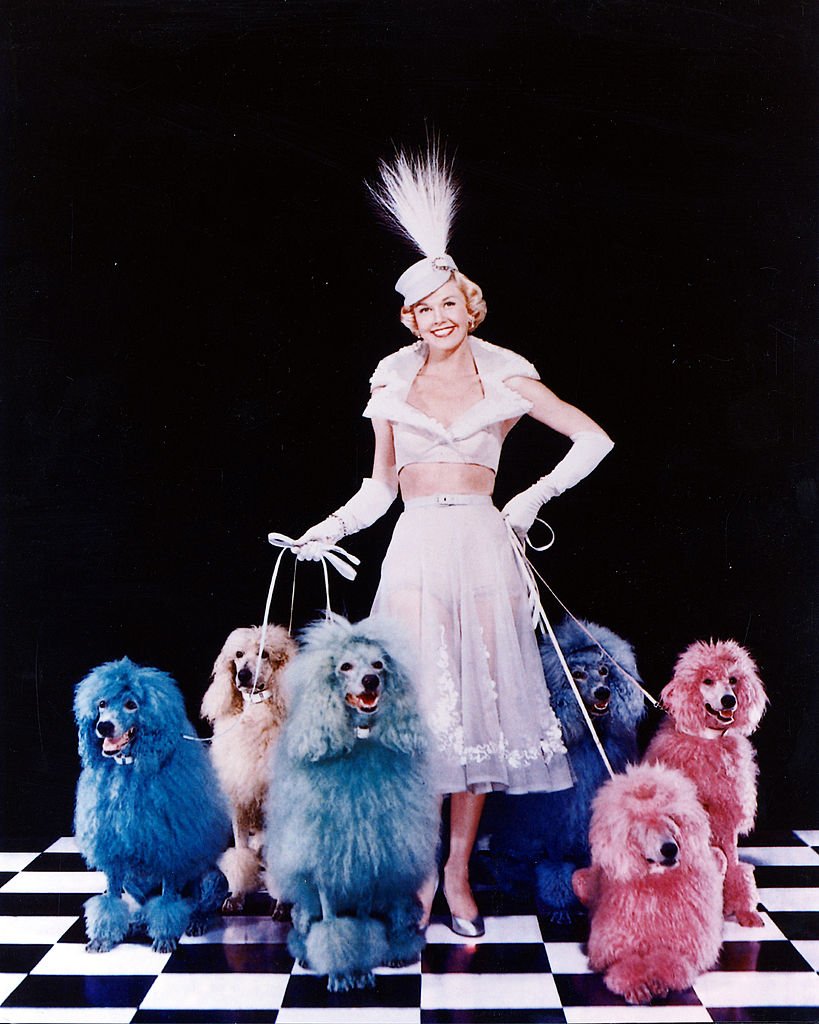 Doris Day poses with an array of multi-colored poodles in 1952 | Photo: Getty Images
Day's solo career began in 1947 after she established herself as a member of several groups in the industry. She then worked in the film industry, appearing in "Calamity Jane" and "The Pajama Game."
Even if she excelled at it, music was not always her first love. Her major dream was to be a dancer, and she tried herself in the craft before a tragic event ended her hopes.
Day suffered a devastating car accident, which ended her ambitions of being a professional dancer because her legs were wounded.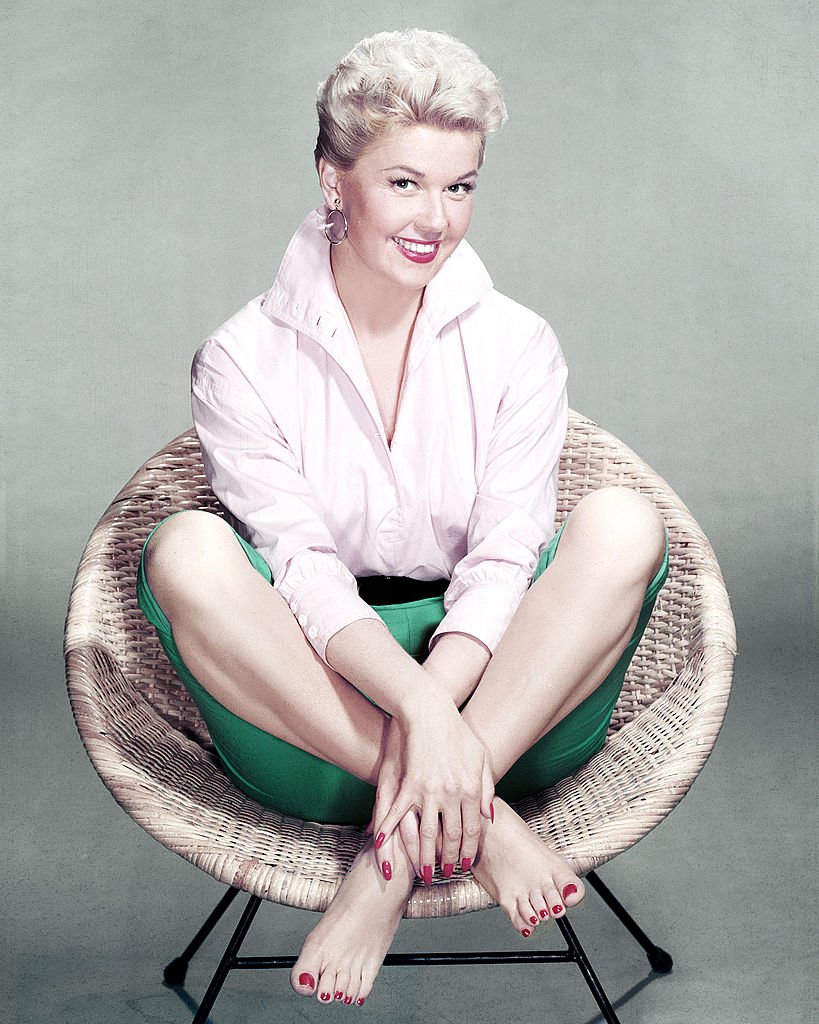 Photo of Doris Day in a rattan chair in 1955 | Photo: Getty Images
A SHADOW OF HERSELF
In 2004, Doris experienced a life-changing tragedy following the death of her son, Melcher, who had a long battle with melanoma. The actress confessed that the moment was devastating because she lost a great part of her life.
The mother and son were said to have shared a deep relationship, and Day considered her only son her best friend. His death left her as a shadow of her former self.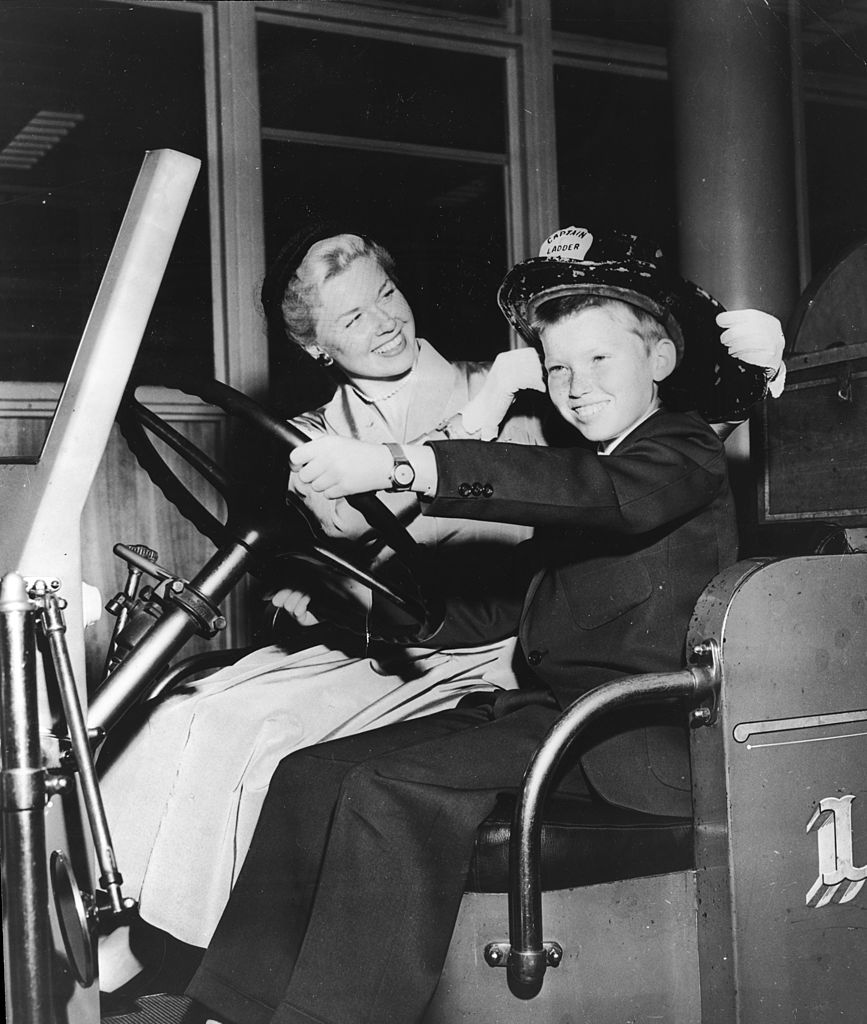 Doris Day and her son, Terry, in a fire truck in Cincinnati in 1953 | Photo: Getty Images
DAY SUFFERED BETRAYALS
Although Day was hugely popular, she spent most of her life being manipulated by those around her. Her marriages ended in shambles, and the singer often realized her former spouses had betrayed her.
Her third marriage to Marty was unfortunate and left Day with multiple regrets, including financial ruin. The singer thought she had hit the jackpot after two failed marriages, but Marty ended up being the worst of all her devils.
Marty became Day's agent, pushing her into more and more big-budget projects while secretly diverting money from her bank accounts. His devious ways shattered Day's aspirations of marital bliss.
Headshot image of Doris Day in 1963 | Photo: Getty Images
Day's mental health deteriorated at this point due to her personal problems. She began to experience anxiety spells at work and even believed she suffered a heart attack while filming "Calamity Jane."
After she found that her husband had been abusing her son for years, she ended their union. They continued to live together until his death, but they had grown out of love. Day discovered Marty's unlawful dealings after his death.
Marty's shady deals had left her with nothing, and this remained one of the biggest betrayals she suffered, but there were more from her relatives. On May 13, 2019, Day's death sparked a feud among her family and friends, who accused each other of mistreating the singer.
RYAN WAS CUT OFF
In a Facebook post, Ryan Melcher, Day's only grandchild, said that Day's longtime manager, Bob Bashara, had barred him from meeting his secluded grandma, who died at the age of 97.
He claimed since his father's death in 2004, he never had any relationship with his grandmother and only got to know about her death via social media posts.
Ryan claimed his iconic granny was being deceived by the opportunist manager she hired. He added Bashara fired Day's long-standing staff and appointed his direct family members, ensuring Day had no contact with her family.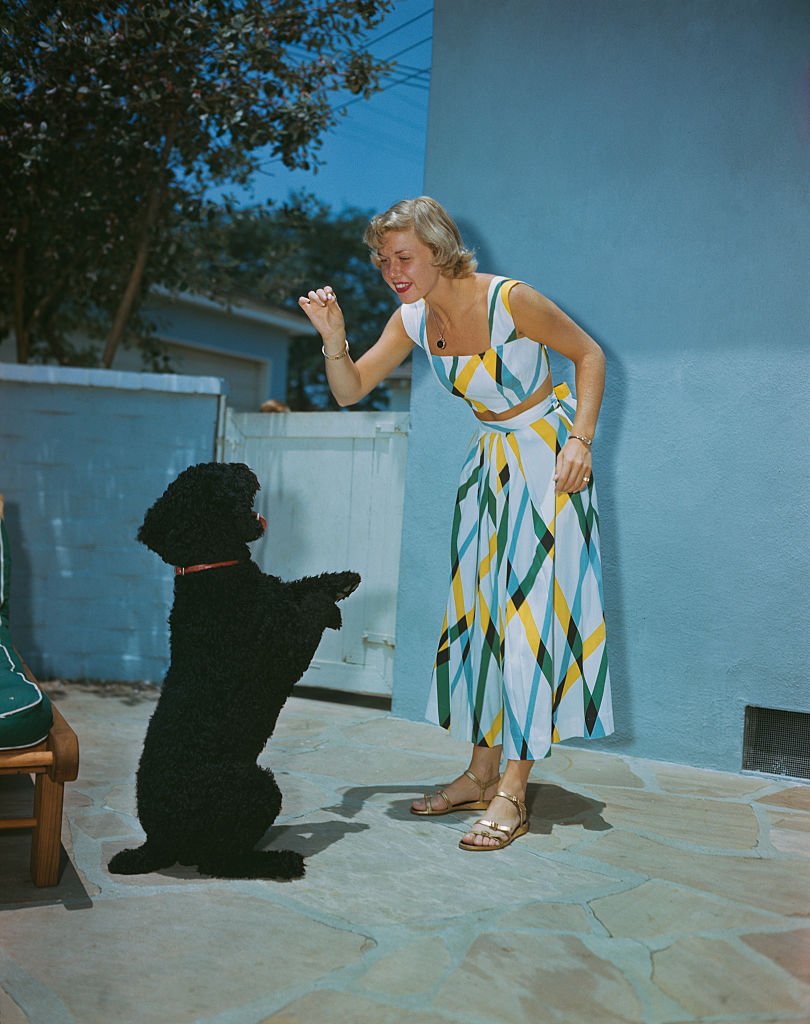 Doris Day playing with a dog, circa 1950 | Photo: Getty Images
In his post, he wrote, "Looking back, I should have said more; should have drove to her home and not let a stranger come between us, but unfortunately the tall fences and 24-hour guard under her new business manager's direction prevented me taking a stand and reconnecting with my family."
Ryan added that he tried to open up about what was going on but stopped when he learned from those around his grandma that her mind was slipping.
Day was a recluse in the final years of her life. According to an old employee, she spent her last ten years in her bedroom or the kitchen, and she seldom used the rest of the house. She was only interested in talking about her dogs or hearing about her fan messages.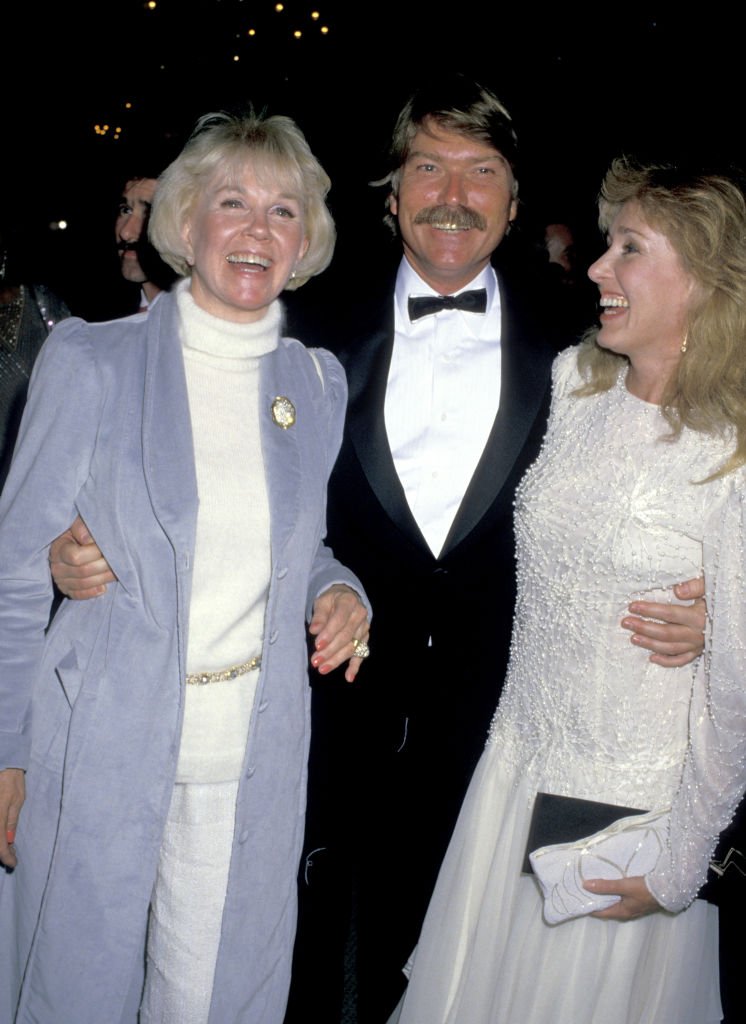 Doris Day, Terry Melcher, and his wife at Hyatt Regency Hotel in Monterey, California in 1988 | Photo: Getty Images
A close fan of Day's revealed that the actress felt betrayed all her life and was often filled with regret. Her many marriages ended sadly, and the shady dealings of those close to her left her heartbroken.
REACTION FROM DAY'S PUBLICIST
Following the claims made by Ryan, Day's Publicist Charley Cullen Walters issued a statement. He explained his version of what had transpired between Ryan and his late grandmother.
According to him, Day and Ryan were out of touch for more than a decade, but he added that her manager Bob Bashara had nothing to do with the broken relationship.
According to Walters, Bashara thought Ryan was a kind guy who wanted to keep in touch with his grandmother. Despite the family's split, they pondered the possibility of Ryan and Day reconnecting.
Day thought it was best to stay away from the drama involving Ryan and his family, but the actress had love in her heart for her grandson. She was only being protective of her broken heart by omitting contact with him.
Please fill in your e-mail so we can share with you our top stories!