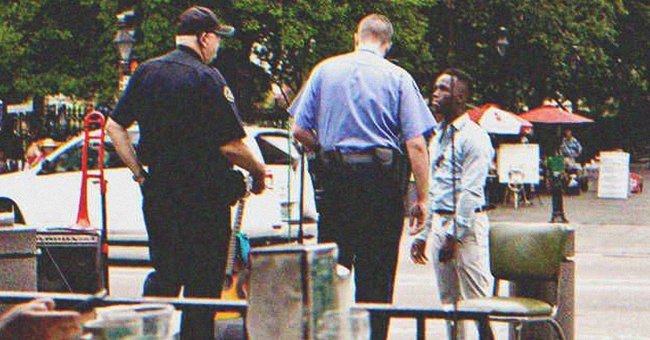 Shutterstock
Cop Offers Menu to Elderly Lady at Cafe, She Cries Because It's the First Time Anyone Ever Did — Story of the Day
Dorothy was so touched by Officer Hill's generosity when he offered the cafe menu to her that she decided to visit him and return his generosity. Just then, things took an unexpected turn.
It was just any other evening when Dorothy Banks walked into Almondine for a cup of hot Americano and her favorite croissant. The elderly lady was visually impaired, and the waitress Lincy knew Dorothy's standard order, so she didn't have to go through the hassle of making a choice—or, to use Dorothy's words, she couldn't make one even if she wanted.
Life certainly wasn't easy for Dorothy when she first learned that she wouldn't be able to see for the rest of her life, but the misery began when she had to face society and their mockery for being disabled.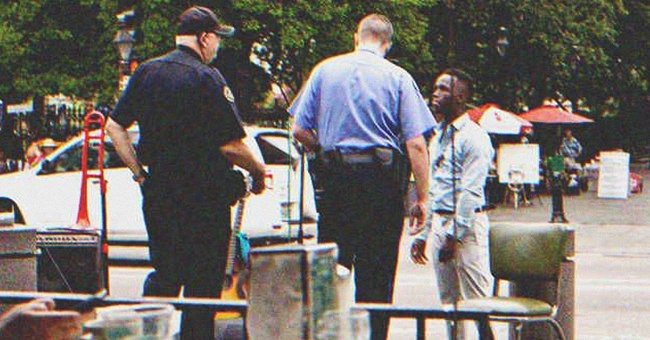 Officer Banks offered the menu to Dorothy | Photo: Shutterstock
"She scares me, mom! I don't want to stay with her!" Dorothy overheard her niece Anne say one day. "Why can't she live somewhere else?"
"Anne isn't entirely wrong, honey," Josh, Anne's father, interjected. "It is quite tedious to look after your sister!"
"You shouldn't say that, Anne!" Anne's mother chided, casting a cold glance at Josh. "Your aunt will feel bad if she hears that! She needs our help, and you should be kind to her."
Dorothy was delighted to hear her sister support her, but that day she also realized that she was becoming a burden for others. So the older woman soon moved out into a separate house where she lived all alone.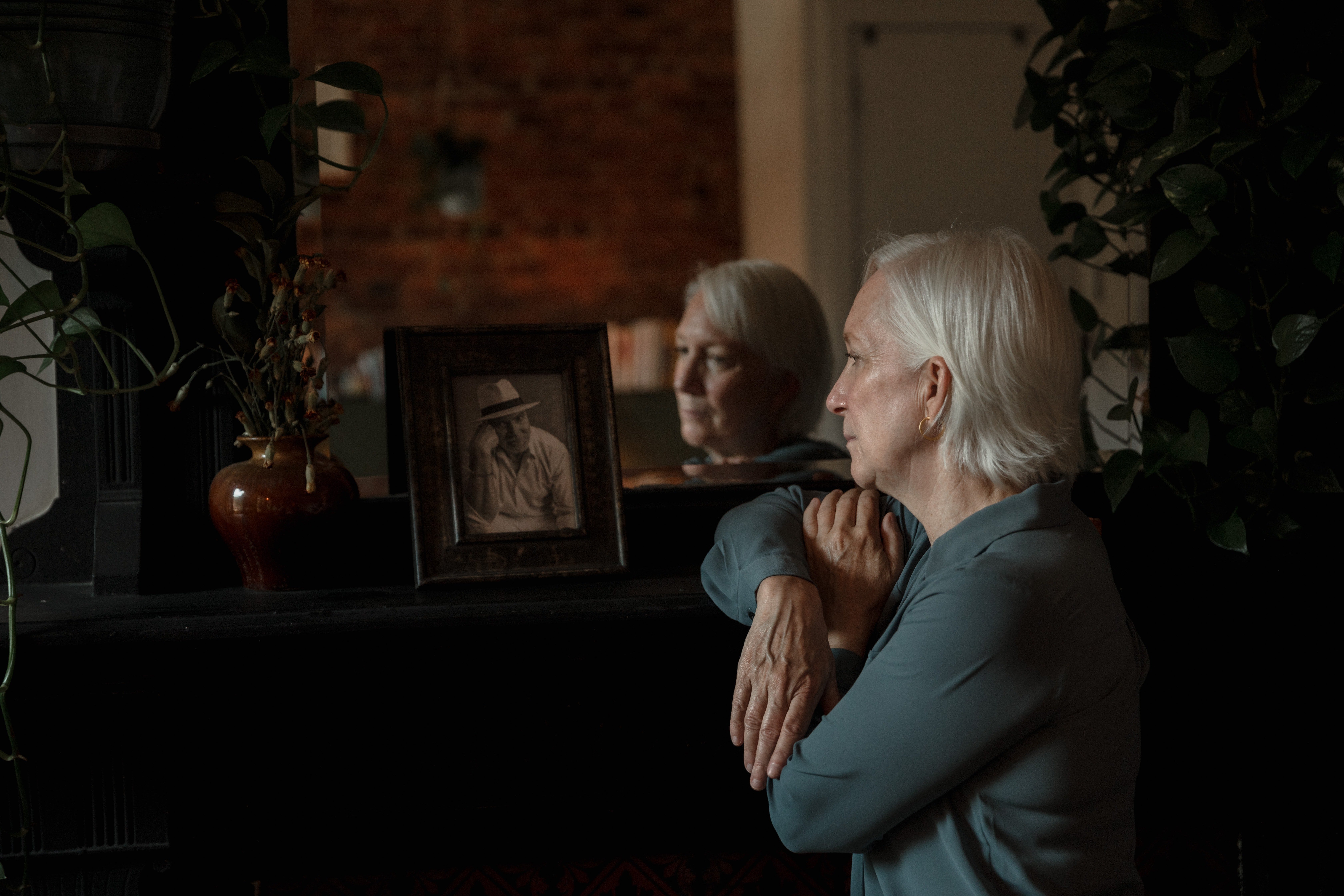 Dorothy was hurt by Anne's remarks | Photo: Pexels
Dorothy was 75, but she neither had a husband nor kids. After all, why would anyone want to spend a life with a burden like her, she reasoned. So, as a respite from her loneliness, the woman often spent her evenings in a cafe, either listening to music or cursing her tragic life.
When Dorthy visited Almondine that day, it felt no different. There was the usual buzz of people chatting, children screaming at their parents, and some people battling for the manager's attention for their reservation.
However, when the waitress approached her for her order that day, she could tell it wasn't Lincy who usually served her. "So what do you want?" Dorothy heard a rough voice ask her.
"Isn't Lincy here today?" she asked. "She usually knows what I want."
"Well, she's out today, so I'll be serving you," the waitress snarled. "And I don't have the entire day for you, so please place your order as soon as possible."
"Oh, sorry," Dorothy apologized. "Would you mind getting me a cup of coffee and a croissant?"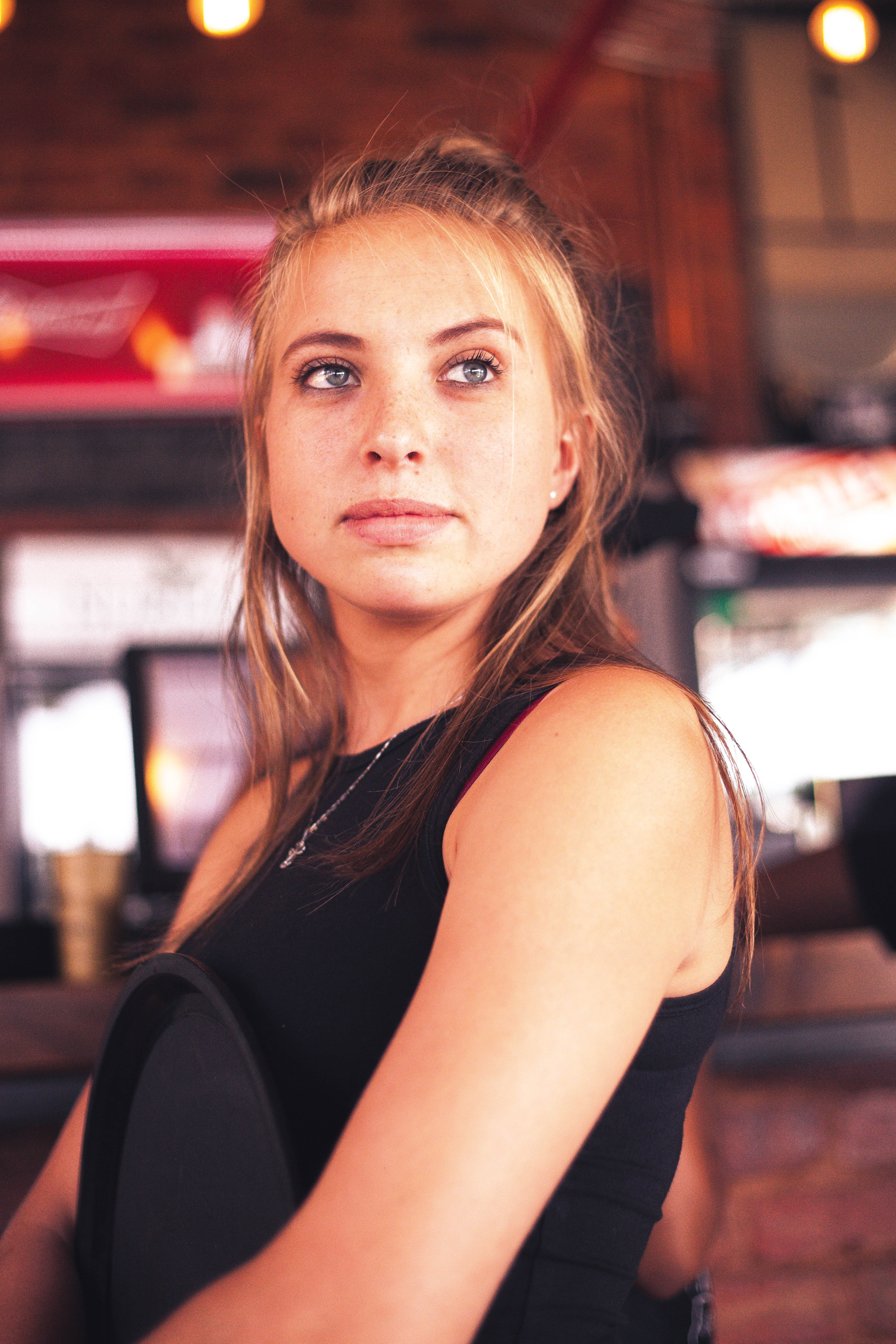 The waitress was quite rude to Dorothy | Photo: Unsplash
"Sorry, lady, but we are out of croissants!" the waitress said. "Do you want something else in its place, or is coffee enough?"
"Can you please read out the menu to me?" Dorothy asked gently. "I'm blind; otherwise, I wouldn't trouble you."
"Ahh...I don't have time for that! We already have a lot of guests today. I'll just get the coffee," she snapped and prepared to leave, but just then, a voice stopped her. "Read out the menu to her if she wants. That's not how you treat an elderly person."
"Oh, Officer Hill," Dorothy heard the waitress say. "What a pleasant surprise!"
"Why are you treating her like that, Claire? That's rude!"
"It's a busy day today, and I don't have enough time. So please excuse me for today," Claire responded.
"All right, get the menu, and I'll read it to her."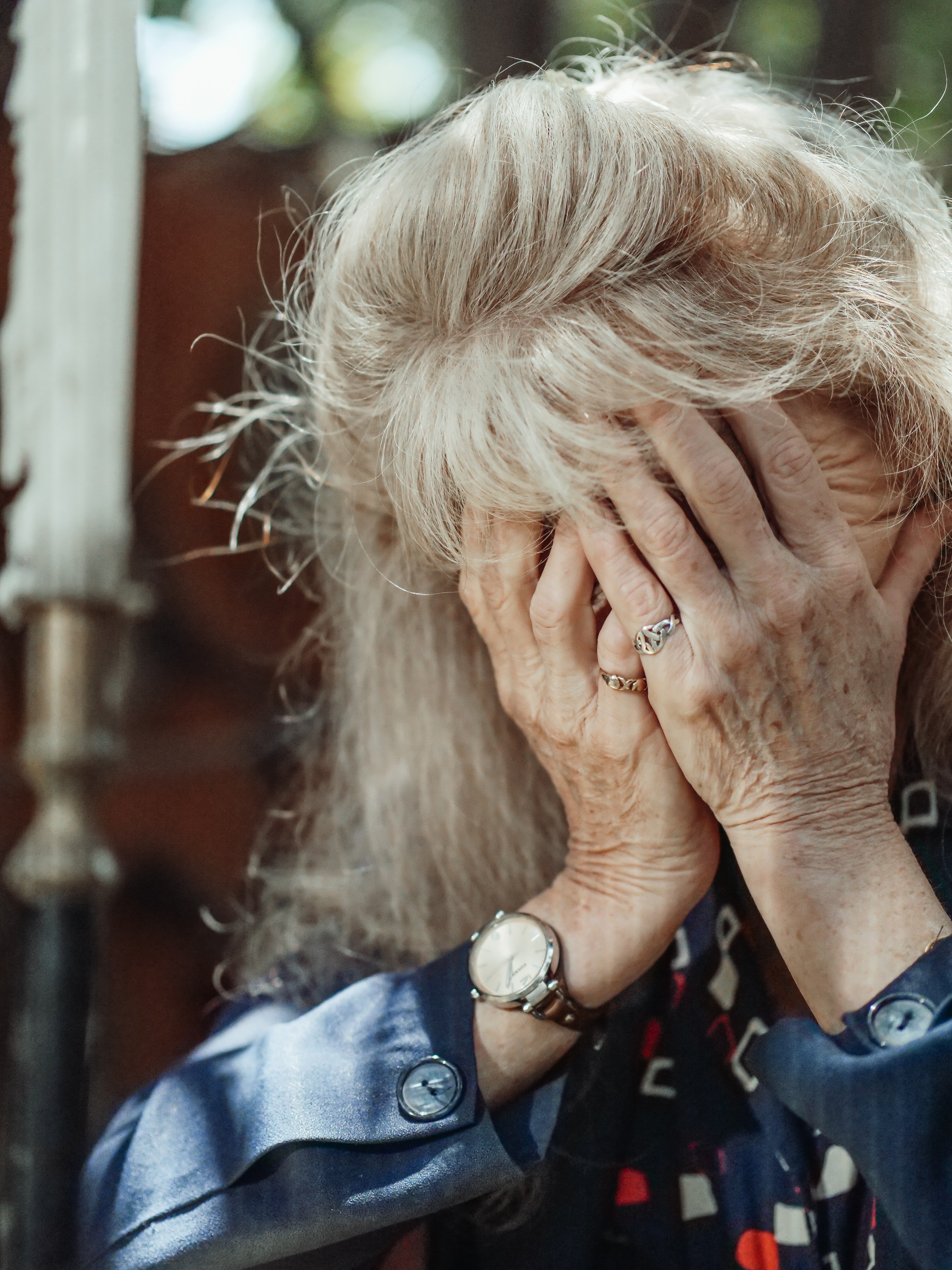 Dorothy's eyes welled up at Officer Hill's generosity | Photo: Pexels
When Claire brought the menu, Officer Hill read it for Dorothy and helped her place her order. Dorothy's eyes welled up at his kindness. "I appreciate it very much, officer. I've never met anyone so kind!"
"It's all right, ma'am," Officer Hill replied. "Because I'm a regular here, all the waitresses know who I am. By the way, my name is Denver Hill."
"It's a pleasure to meet you, Officer Hill. My name is Dorothy Banks," Dorothy introduced herself. "I'm a regular here as well, but as you can see, not many people want to help me. But I kinda like this place. I don't want to try other cafes."
Officer Hill laughed. "Oh no! You should! I'm sure you wouldn't regret it. Anyway, I need to get somewhere, so I'll leave. It was nice talking to you!"
"Same here, officer!" Dorothy mumbled once she felt the void on her table again.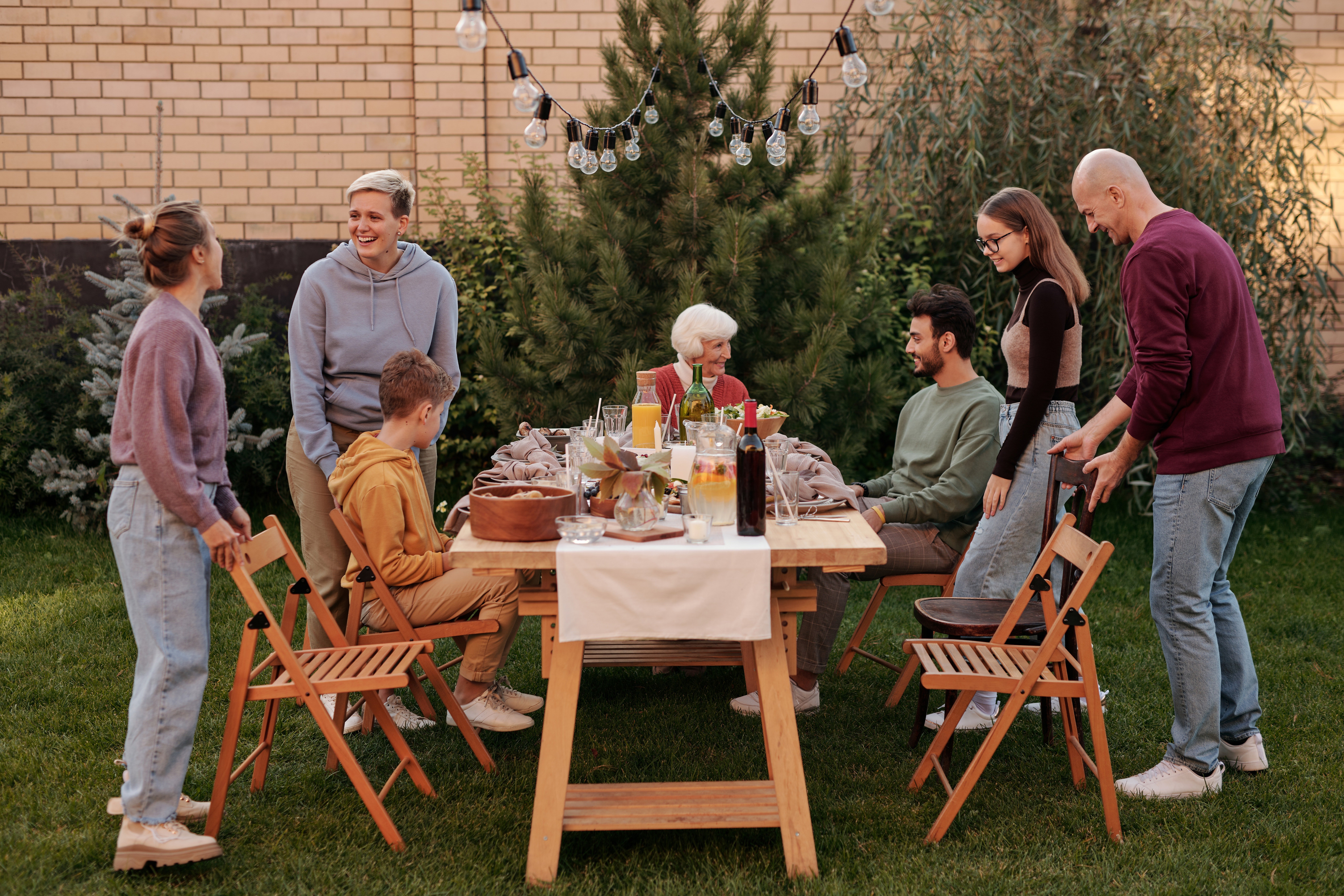 Dorothy stayed with officer Hill's family until death | Photo: Pexels
This was officer Hill and Dorothy's first meeting, but it quickly became routine. The man was always polite and generous to her, so Dorothy ordered a gift for him with Lincy's assistance.
But the day Dorothy was supposed to meet him to give him her gift, she suffered a heart attack. Fortunately, Lincy noticed her unconsciousness outside the cafe and rushed her to the hospital in time.
When Officer Hill learned about it, he rushed over to the hospital to see her and offered for her to move in with his family so she would be looked after. Dorothy was initially hesitant, but when officer Hill insisted, she relented.
Officer Hill's family, just like him, welcomed Dorothy wholeheartedly. His grandchildren called her "Grandma" and loved spending time with her. So when Dorothy died later that year, she left Officer Hill and his family everything she had inherited from her parents and grandparents.
What can we learn from this story?
Be kind and helpful to others, the way Officer Hill was to Dorothy.
Families are built with love and care and not necessarily by blood. The way officer Hill and his family loved Dorothy is a brilliant example of this.
If you enjoyed this story, you might like this one about an old lady who didn't let anyone enter her house for 13 years.
This account is inspired by our reader's story and written by a professional writer. Any resemblance to actual names or locations is purely coincidental. All images are for illustration purposes only. Share your story with us; maybe it will change someone's life. If you would like to share your story, please send it to info@amomama.com.
Please fill in your e-mail so we can share with you our top stories!