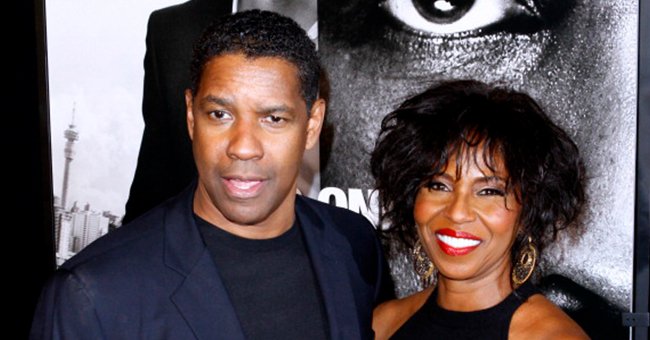 Getty Images
Denzel Washington's Wife, Who Sacrificed Her Career for His, Once Revealed His Chores at Home

Behind a Hollywood star, there's a human being who has to deal with home chores and raise a family. Denzel Washington counts on his wife's support to grow his career while she's keeping him down-to-earth.
Mark Twain once said that "behind every successful man, there's a woman." Denzel Washington credits his wife for an incredible 39-years of the union. It's tough to make a marriage work, especially in Hollywood.
It's hard but not impossible as many stars found their formulae to make it work, such as Tom Hanks and Rita Wilson, Michael J. Fox and Tracy Pollan, and then also Denzel Washington and Pauletta Pearson. But what is the key to a happy and long-lasting marriage?
DENZEL AND PAULETTE LOVE STORY
Denzel Washington and Pauletta Pearson met on the set of the movie "Wilma" in 1977. Denzel played Wilma Rudolph's boyfriend, and Pauletta was one of the track stars.
The duo connected, at first, as friends, and about a year later, they reconnected again at a party and eventually started dating. On Valentine's Day, Denzel revealed that Pauletta had paid for the cab on their first date.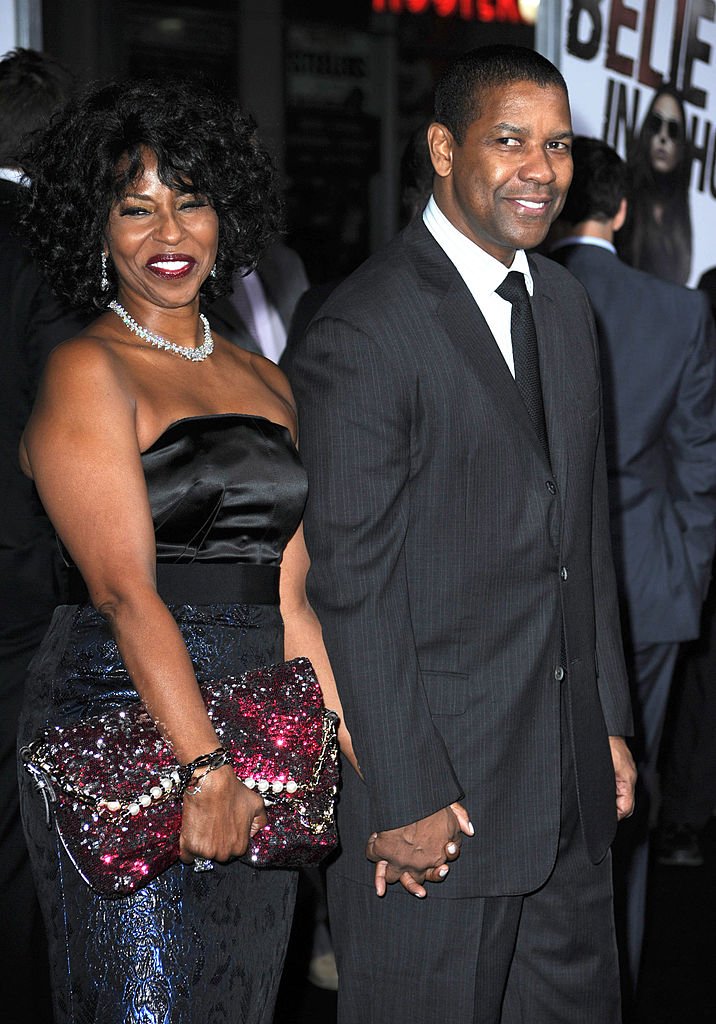 Denzel Washington and family attends the "The Book Of Eli" Los Angeles Premiere at Grauman's Chinese Theatre on January 11, 2010 in Hollywood, California. | Source: Getty Images
In a 2013 interview with Access Hollywood, Denzel revealed that he popped the question three times, and his wife finally said yes after turning him down twice. Five years later, in 1983, the couple tied the knot.
Despite Paulleta's resistance to wed her boyfriend, the couple proved to have found the key to a successful marriage. After 12 years together, they decided to renew their vows in South Africa.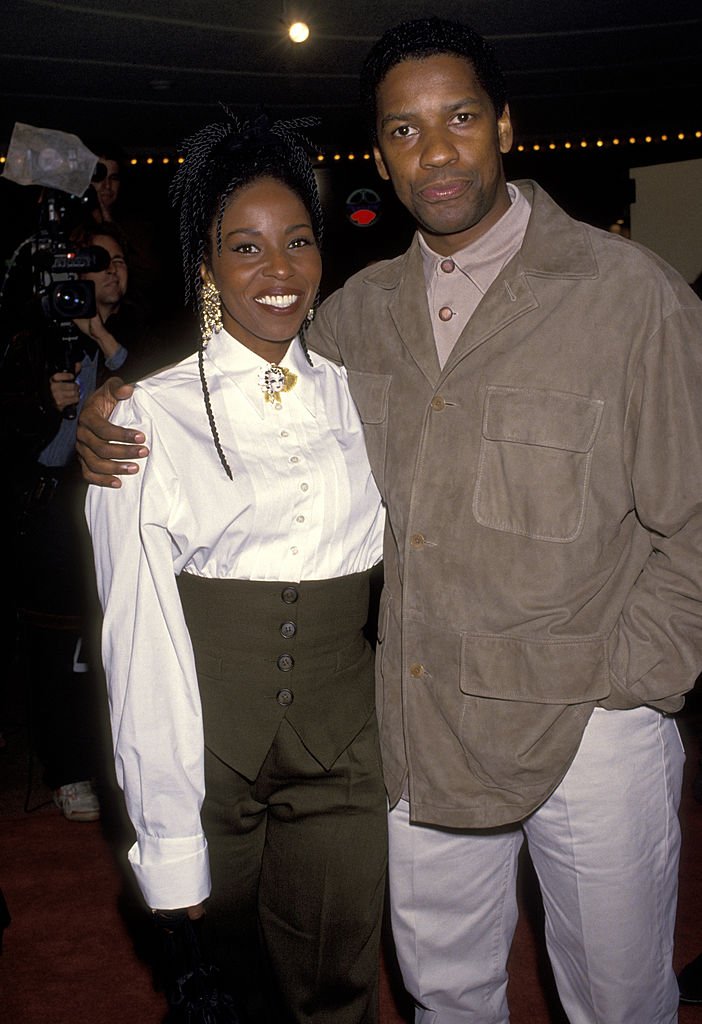 Denzel Washington and Pauletta Washington during Screening of "The Pelican Brief" at Mann's Bruin Theater in Westwood, CA, United States. | Source: Getty Images
Like happens to most couples at their wedding ceremony, Denzel revealed to Jimmy Kimmel that they didn't get the chance to enjoy the party:
"We were shaking so many hands, taking pictures, [and] they ran out of food! We went to the, whatever the diner was we ended up at! We had, like, eggs or something."
MRS DENZEL WASHIGNTON
She may be primarily known as Mrs. Denzel Washignton, but Pauletta is an actress and a singer-pianist in her own right. She appeared in movies including the Oscar-nominated "Philadelphia" (1993) and Spike Lee's 2017 TV series "She's Gotta Have It."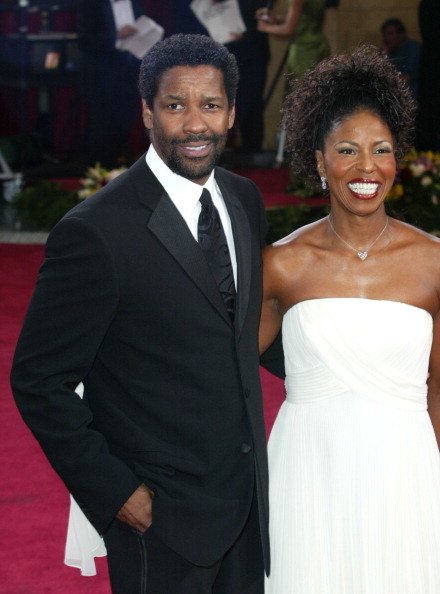 Denzel Washington and wife Pauletta during The 75th Annual Academy Awards - Arrivals at The Kodak Theater in Hollywood, California, United States. | Source: Getty Images
Talking about Spike Lee, in 1991, Pauletta revealed to Ebony magazine that being an A-lister's wife does not change who she is, and is said to be down-to-earth. Lee felt that when they came to visit the couple at their home:
"Spike Lee, for instance, had a ball when he came over. I fried chicken for him. That's how we are — we're just regular folk, and we're happy that way."
The North Carolina native revealed that she is the same person who lives in Hollywood as she was back in Newton, N.C. She knows what "fame is about," and that's how she keeps her husband down-to-earth too.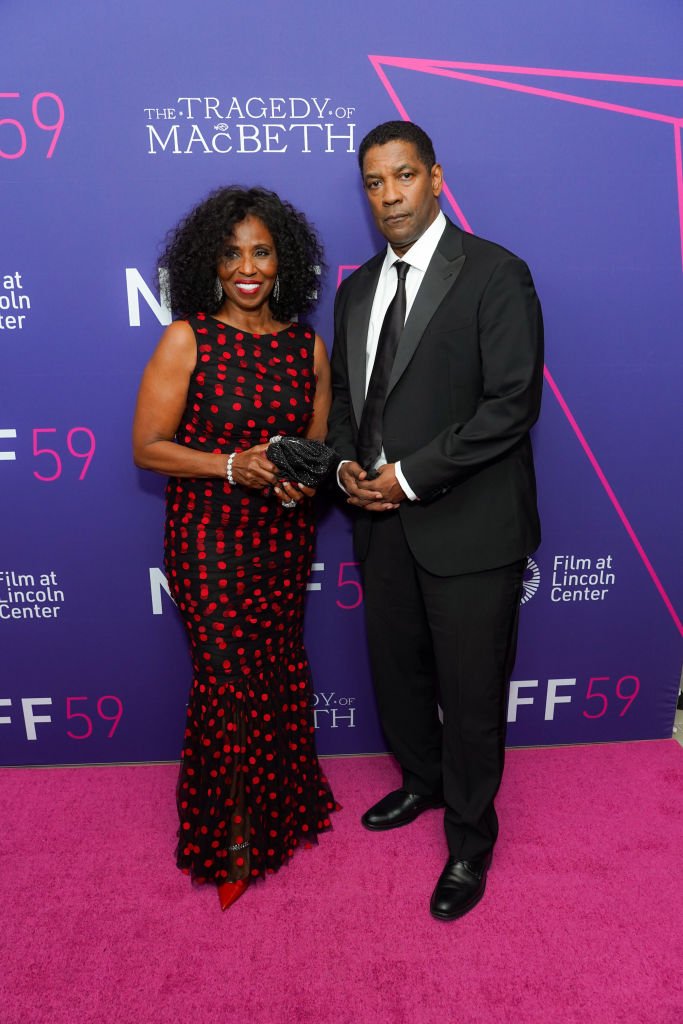 Pauletta Washington and Denzel Washington attend The 59th New York Film Festival Opening Night - The Tragedy Of Macbeth at Alice Tully Hall, Lincoln Center on September 24, 2021 in New York City. | Source: Getty images
It may be one of the keys to their long-lasting union, as Pauletta sees Denzel as a husband and a father when they're home, not as a Hollywood star:
"When he comes home, he's got to take out the garbage. He's got to deal with kids jumping all over him yelling, 'Daddy! Daddy! Daddy! He's got to take me out to dinner."
It is perhaps, Pauletta's humbleness that keeps her away from jealousy. She stands up for her husband's success and gives him the foundation he needs to grow. And as she says, as he grows, their foundation as a couple gets deeper.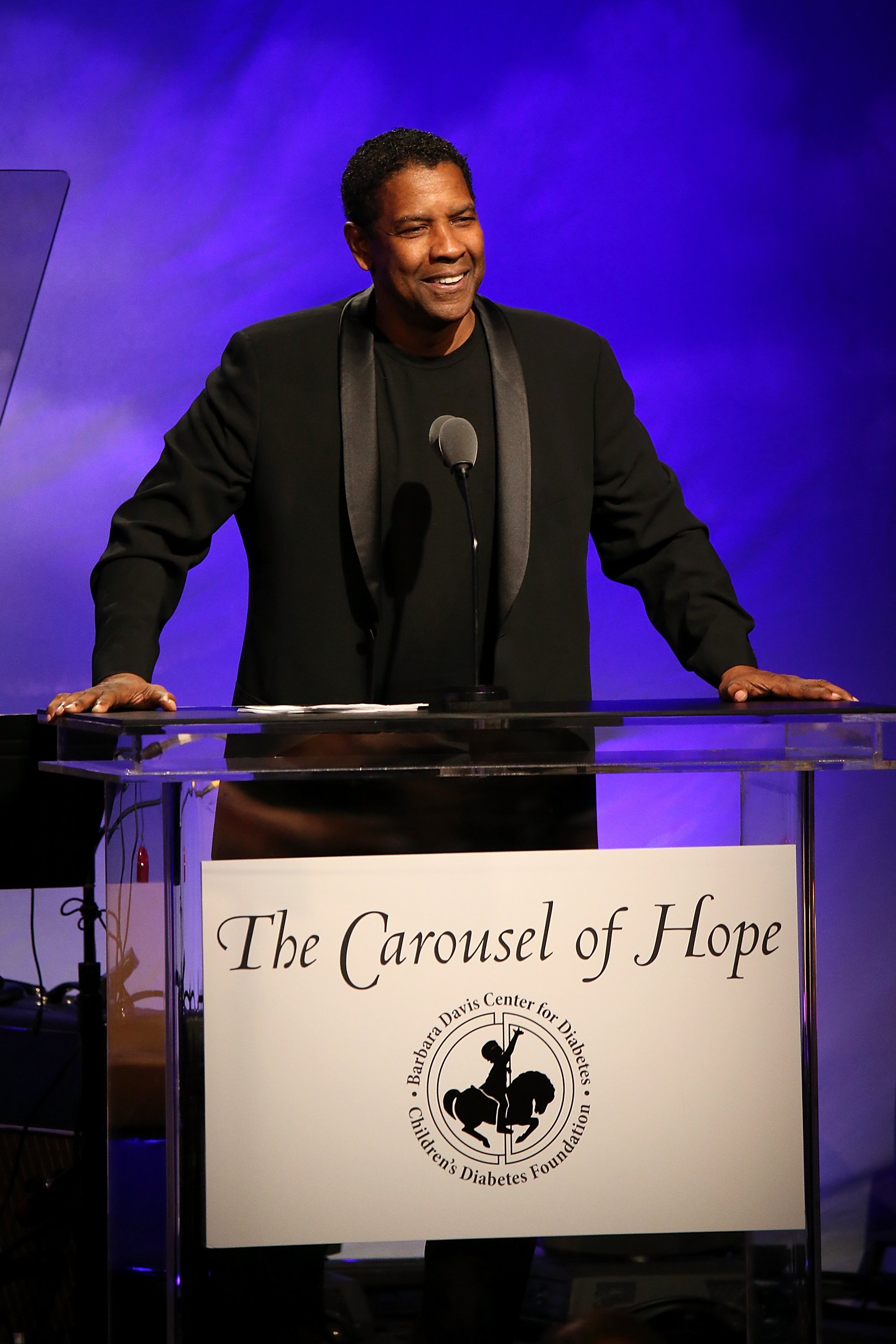 Actor Denzel Washington speaks onstage during the 2016 Carousel of Hope Ball at The Beverly Hilton Hotel on October 8, 2016 in Beverly Hills, California. | Source: Getty Images
Following on a previous famous note from former first lady Michelle Obama about her experience of being "the strong woman behind that powerful man," Pauletta said that the media is now recognizing the woman's position behind an influential man. Still, she's always been there for Denzel.
As though she's aware that her position as Mrs. Washignton is essential for her husband and family, the 71-year-old stated she doesn't have to prove herself because she is a Hollywood star's wife.
The actress said she would be doing this whether she was "single or married to Tom Blow down the street" for her.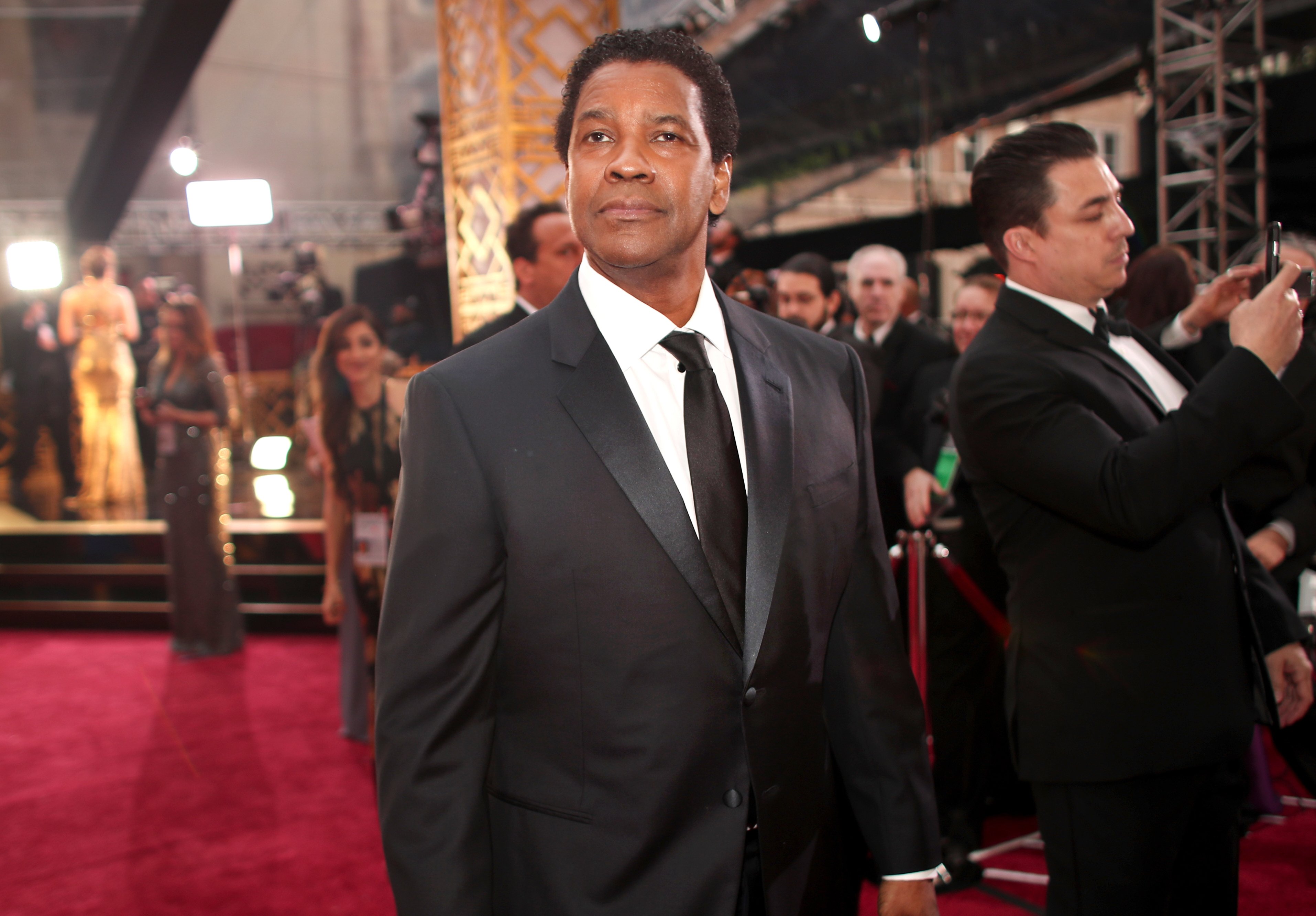 Actor Denzel Washington attends the 89th Annual Academy Awards at Hollywood & Highland Center on February 26, 2017 in Hollywood, California. | Source: Getty Images
THE MAN OF THE HOUSE
Denzel and Pauletta both said they don't think there's a single secret to making a marriage last, but when asked what the key to a happy marriage is, Denzel joked and said that "he does what he's told" and "to keep his mouth shut."
He declared in a 2010 interview that there's no secret to a perfect marriage — everybody has their ups and downs, and they have theirs. "The Equalizer" actor concluded that there must be effort and hard work from both sides.
But the "Training Day" star later got more contemplative about his marriage and thought of what held him and his wife together for so long. The actor credits his wife for making their house feel like home, as this is one of the most important things.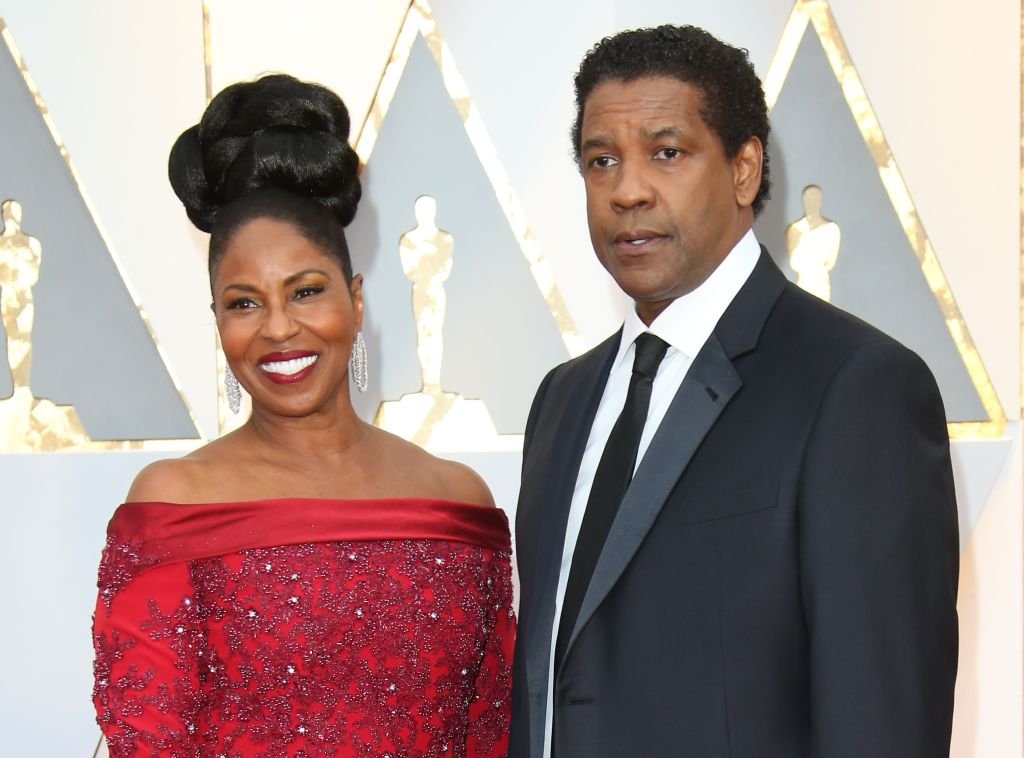 Denzel Washington (R) and Pauletta Washington arrive at the 89th Annual Academy Awards at Hollywood & Highland Center on February 26, 2017 in Hollywood, California. | Source: Getty Images
Denzel believes that his wife not only made their house a home, but she also raised, protected, and sacrificed herself for the four beautiful children they share.
THE WASHINGTON FAMILY
The couple's eldest son is John David Washington, who followed his parents' footsteps and became an actor. His big-screen debut was the critic-acclaimed Spike Lee's "BlacKkKlansman."
He received both Golden Globe and Screen Actors Guild Award nominations. David's most recent film was Christopher Nolan's "Tenet," for which he won the Saturn Award for Best Actor. The eldest Washington sibling is a producer and a former American football running back.
Denzel Washington accepts with Cecil B. Demille Award with his family during the 73rd Annual Golden Globe Awards at The Beverly Hilton Hotel on January 10, 2016 in Beverly Hills, California. | Source: Getty Images
The oldest daughter, Katia, also followed mom and dad's path and is an actress. The youngest children, the twins Malcolm and Olivia, are starting their careers in the show business.
Denzel Washington is one of the most prominent names in the film industry, and he is often associated with characters defined by their dignity, ethics, humanity, and inner strength. In 2020, The New York Times called him the greatest actor of the twenty-first century.
Please fill in your e-mail so we can share with you our top stories!