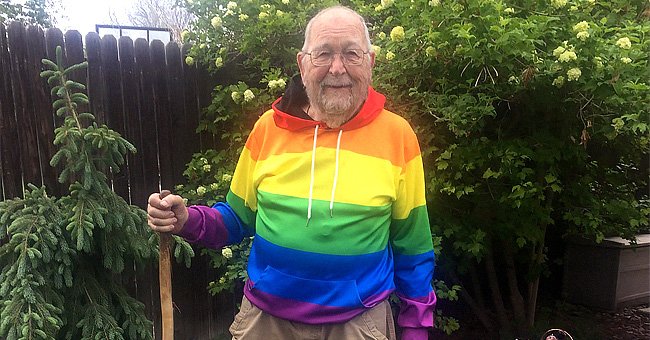 facebook.com/kenneth.felts.50
Man, 90, Comes Out as Gay Because He Couldn't Forget the Man He Fell for Almost 70 Years Ago
Kenneth Felts had been gay since the age of 12 and thought he would take his secret to the grave. But at the age of 90, he finally came out and even found love online.
The world has evolved in many ways, not just in technological advancements but also through society's acceptance of different standards.
In the past decades, society was less accepting of gay people, and without an LGBTQ+ community to rely on, many decided to keep their identity a secret.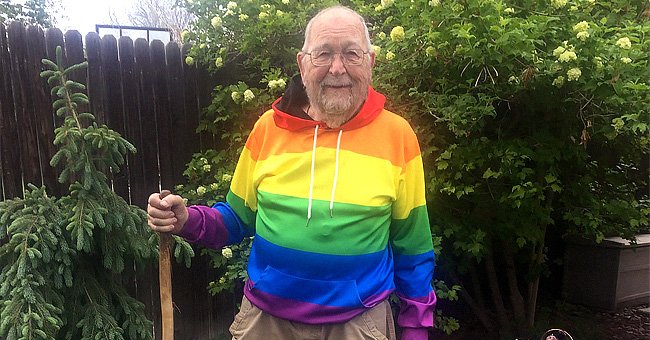 Kenneth Felts smiles with a rainbow pride hoodie. | Source: facebook.com/kenneth.felts.50
This was the reality Kenneth Felts lived with until he was 90 years old. "I was going to the grave as a straight person," he said as no one knew his secret for years.
For most of his life, Felts suppressed the gay inside him and decided to live a straight life simply because it was the easier thing to do. He shared:
"I've been in the closet all my life -- deep in the closet, behind rows and rows of clothing. I'm way back there."
However, while writing his memoir after beating cancer, he decided to come out to his family and friends. Felts was diagnosed with cancer in 2019 and underwent chemotherapy to get better.
John reached out to Felts after seeing one of his interviews and the two had an instant connection.
But after the fifth session, he could no longer take it. "I don't want it," he remembered saying. "I'll die instead." While the chemotherapy ended up working, the pandemic placed Felts in an even worse state.
At that time, he began writing his memoir and decided to come out to his family and friends, starting with his daughter. He shared:
"I put it on Facebook and wham! I started getting memos, letters, and everything else. It's a freedom that I received from coming out that made it possible to really start enjoying life."
While in the process of drafting his book, Felts recalled the time he fell in love with a man named Philip in the '50s. At that time, the pair lived in then-homophobic California and had no one to support them but each other.
Sadly, Felts ended up leaving Philip without a goodbye, which modern-day dating would refer to as ghosting. At 90, Felts found the second greatest love of his life, John.
John reached out to Felts after seeing one of his interviews, and the two had an instant connection. They had their first date in October 2020 and have been together since.
Coming out of the closet has become more frequent in the past years as the overwhelming amount of support given to the LGBTQ+ community increases. Previously, former NFL star Colton Underwood announced that he was gay on national television.
Although he was initially nervous about opening up to the public, the love and support he received from various quarters comforted him.
Please fill in your e-mail so we can share with you our top stories!