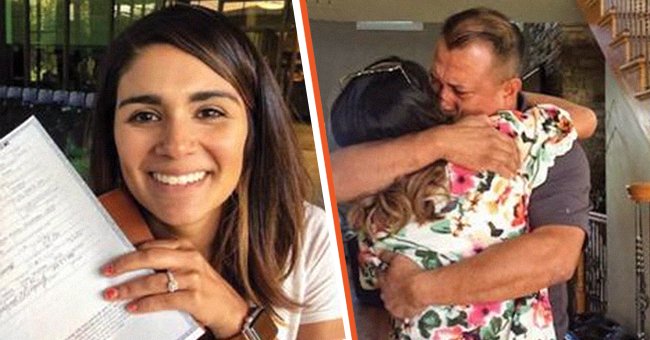 facebook.com/ShareablyNow
Woman Given Up for Adoption as a Baby Meets Biological Parents after Years of Relentless Search

Samantha Thomas had a beautiful childhood, full of all the unconditional love she would ever need. Nevertheless, her soul still ached for the biological parents who had put her up for adoption, leading her to a tenacious search full of hurdles, tears, and beauty.
Eddie Rivera was just 19 years old, and his ex-wife Valerie Rivera was only 20 years old when they had to make the most difficult decision of their entire lives. The parents didn't have the resources they needed to look after their baby. So, with heavy hearts, they put their precious 2-week-old newborn up for adoption.
Richard and Leigh Powell raised Samantha Thomas in Tulsa, Oklahoma, and told her about her biological parents when she was old enough to comprehend it. Thomas, or "Sam," was a high achiever.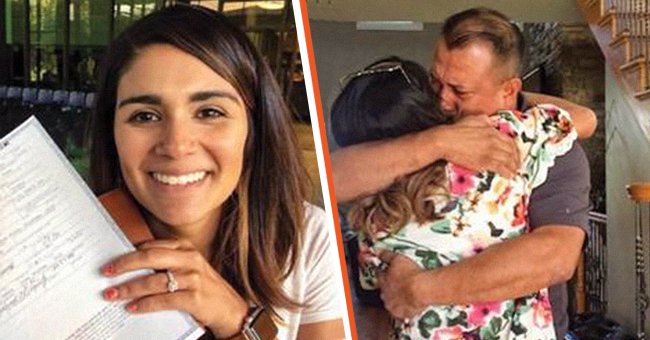 Samantha Thomas holding her original birth certificate [left]; Samantha Thomas and her biological sibling hugging one another [right]. │ Source: facebook.com/ShareablyNow
She managed to become valedictorian and homecoming queen and settled down with her husband after university, living a fulfilling life as a stay-at-home mom. Unfortunately, no matter how tenacious she was, one goal she couldn't attain was finding her biological mother and father.
A SUDDEN SPARK!
Although she eventually moved on from finding her birth parents, Thomas always had a nagging feeling inside her. At 26 years old, her determination was reignited once again when she found out they had left her a blanket, picture, and a letter at the adoption agency. Unfortunately, the adoptee stated:
"I learned that [they] had been destroyed within the last few months. I was devastated, I was hurt, and I was very angry."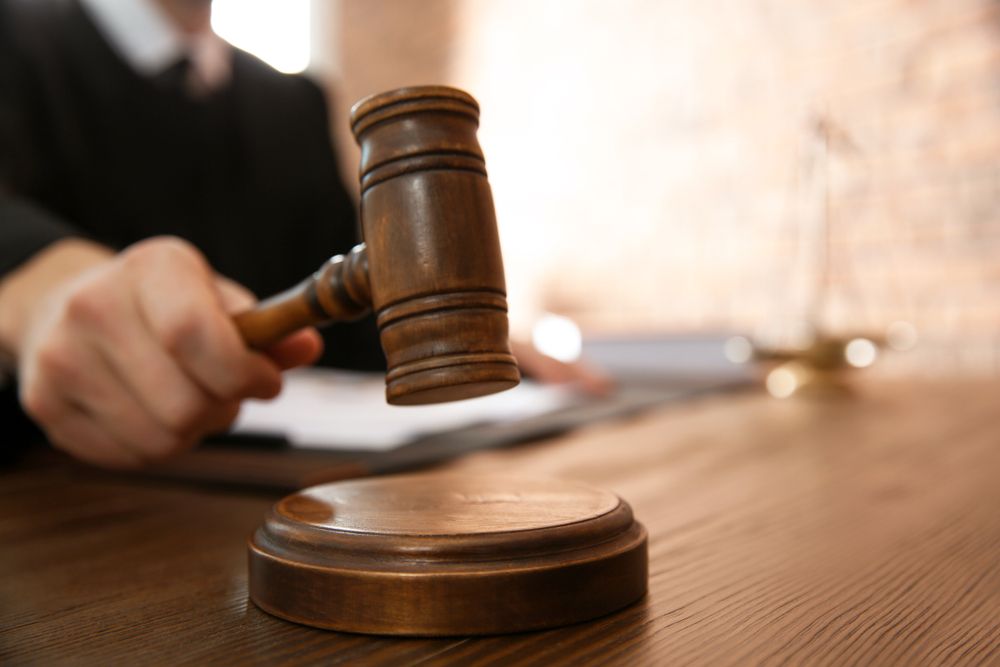 Judge with gavel at table. │Source: Shutterstock
However, knowing they had left these memorabilia behind for her brought back her fire, and she applied to obtain her original birth certificate.
Although it is a rarity, the judge quickly granted her the document
, and she finally saw her birth mom's name in print: Valerie Lopez.
A REUNION FOR THE AGES
Through this knowledge, she was eventually able to contact Valerie via email, who responded within days. The email from her blood-related mother partially read:
"Please know the decision I made at 19 years old on January 5th, 1990, was the biggest mistake of my life. "
When they finally met in person in 2017, they were both in tears. Valerie was worried that her biological daughter would be angry, but Thomas holds no resentment toward Valerie or Eddie.
MEETING THE DAD
The long-lost daughter discovered that her birth parents had separated after she was born and then came together again a while later. They then divorced a few years before she found out about them.
Her reunion with her father was also emotional, but the beginning of their relationship was slightly rocky. Eddie, overcome with the joy of meeting his biological daughter, would consistently send her emotional messages.
Eventually, Thomas let him know that she felt uncomfortable with the intensity, and he respectfully took a step back. Now the two share a wonderful and close bond.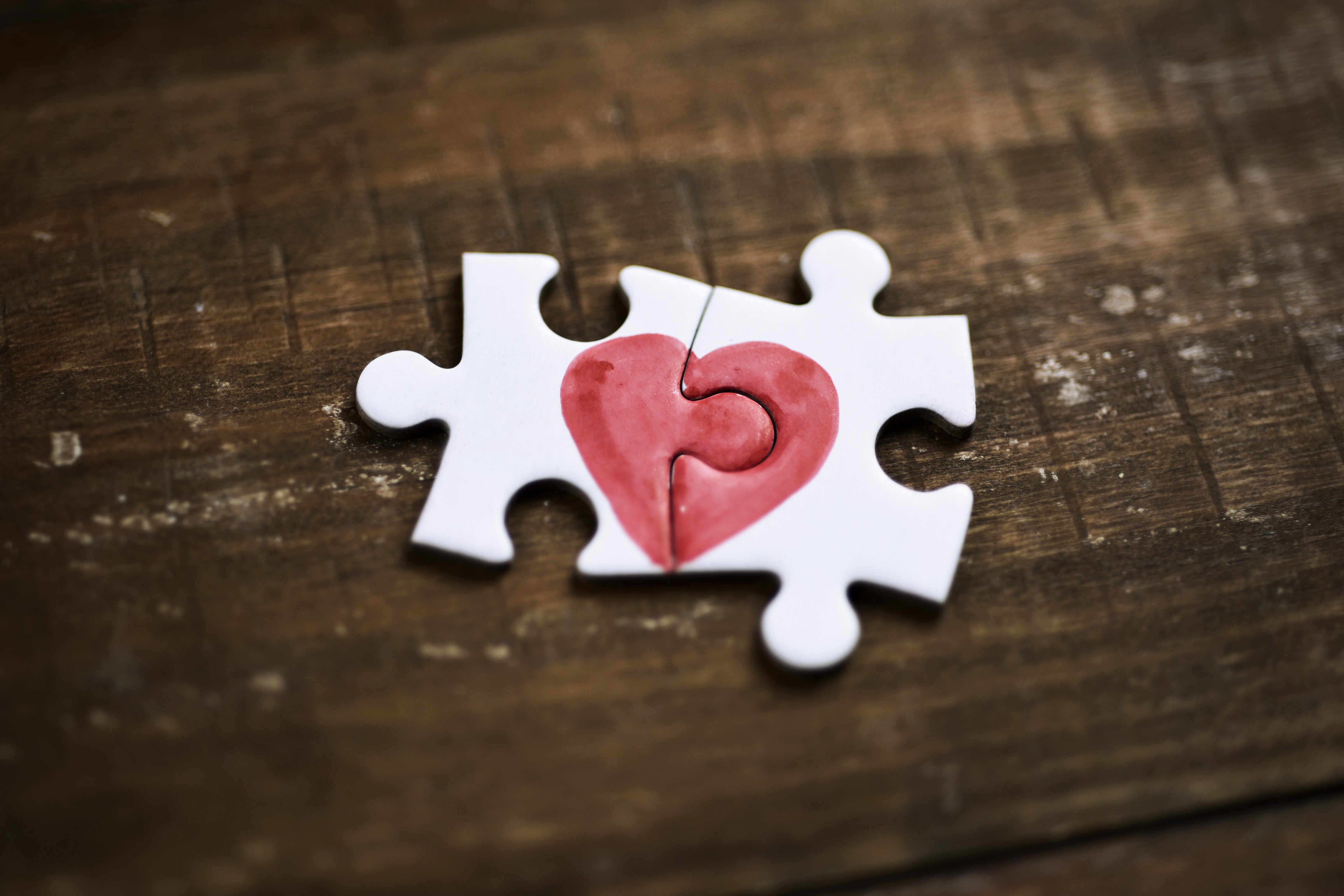 Close-up of two pieces of a puzzle forming a heart on a rustic wooden surface, depicting the idea of that love is a thing of two. │Source: Shutterstock
LONG-LOST SIBLINGS
Thomas was also ecstatic to discover that she had three siblings conceived by Eddie and Valerie years after she was born. The older sister expressed:
"To have three siblings is just amazing, I love it."
Now all reunited, the family are trying to spend as much time as they can together. Thomas said she was happy she never stopped searching for this beautiful family she had found.
You May Also Like: Scared Teen Mom Puts Daughter up for adoption, 16 Years Later the Girl Calls Her Mama
Please fill in your e-mail so we can share with you our top stories!