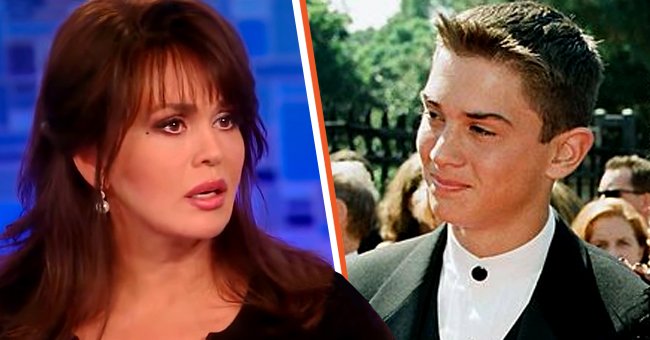 getty images
Marie Osmond Dealt with Depression - Her Son Later Sank into It Too & Lost His Battle
The birth of another child is usually a cause for celebration to many parents. Still, sometimes, the new bundle of joy does not arrive accompanied by joy and excitement, as was the case with Marie Osmond's seventh baby.
When Marie Osmond held her baby boy in her arms, she was just as happy as any mother would be, but what followed proved to be a life-threatening ordeal caused by post-partum depression.
Osmond grew up in a massive family of nine children, which could have been why she always wanted a huge family for herself.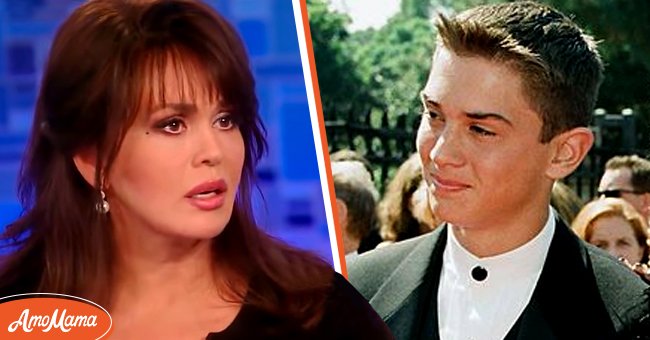 Left: Singer and Actress Marie Osmond Right: Son Michael Blosil at the 50th Annual Primetime Emmy Awards held at the Shrine Auditorium in Los Angeles, CA on September 13, 1998 | Source: Getty Images
OSMOND IS DIAGNOSED WITH DEPRESSION
The "Paper Roses" singer had her first child in 1983, with then-husband Steve Craig. Their marriage, however, ended two years later, and in 1986, the TV personality married her second husband, Brian Blosil.
Together, they had seven more kids - Matthew and Rachael, who are their own, and Abigail, Brianna, Brandon, Michael, and Jessica, who they adopted.
It was, however, the birth of her seventh child, Matthew, that almost threw the TV personality over the edge. She says she plunged into unknown darkness that saw her abandon her family for days.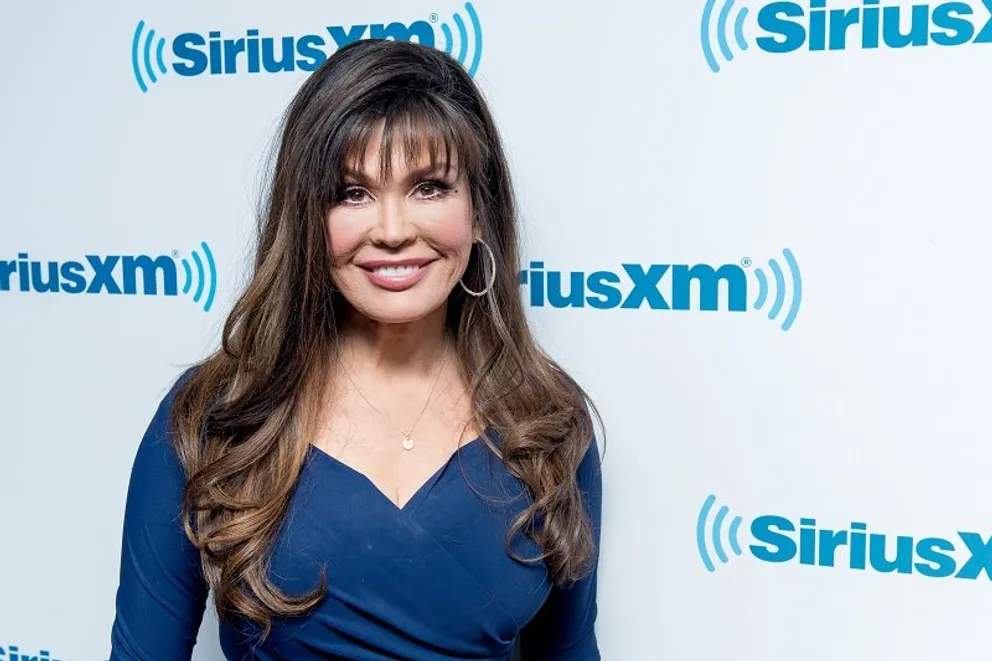 Marie Osmond on January 10, 2018 in New York City | Photo: Getty Images
When "The Gift of Love" actress got into her car and drove for miles and miles, leaving behind her oblivious family, there was no plan to return. She opened up about it, saying:
"I just left, never thinking I'd come back, not really knowing where I was going or what I was doing."
She says she drove up the coast, for what she says could easily be 24 hours, never stopping. Her breaking point had come when she gave birth to Matthew in July 1999. At the time, she had taken leave from the talk show "Donnie & Marie."
She recalls how physically exhausted she had been and would experience extreme muscle spasms where she could not leave her bed nor move her arms.
Her doctor's visit declared she was reacting from the weight of carrying around her two other small babies and too much stress.
A fortnight later, Osmond could not take it any longer and snapped. Her condition began deteriorating, and the weight of her struggles crashed her down. She handed her baby to the sitter, along with her credit card, then just got into her car.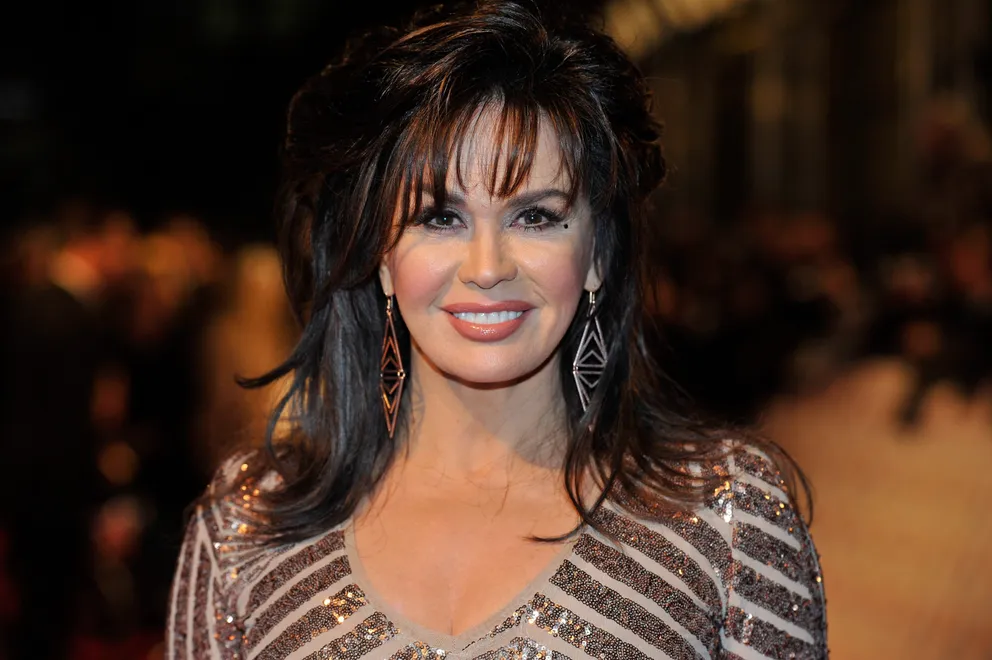 Marie Osmond pictured at the National Television Awards at 02 Arena in London, England in 2013. | Photo: Getty Images
She remembers the deafening thoughts that had her feeling that her babies would have been better off without a mother, and that made her drive away to oblivion, never planning to return.
Back home, her husband was panicking. His wife had left home a day earlier and had not communicated with him. He called her and finally talked Osmond into pulling over and checking into a motel, where she spent the day.
Upon returning home, Osmond was diagnosed with depression and put on the prescription medication Zoloft. After the fifth day of being on the drugs, she could no longer handle it. She says it worked well to take away the low but also stole her joy.
Years after the stressful ordeal, the tabloids would write saying she had been hospitalized after she tried taking her own life, but her manager Karl Engemann denied the rumors saying she had blacked out after taking pills.
He confirmed that she had had a bad reaction to the medicine she was taking and had to be rushed to the hospital. Engemann would, however, not confirm what medication she had reacted so adversely to.
MICHAEL TAKES HIS OWN LIFE
Osmond would continue fighting to stay off the dark path, oblivious of the tragedy that awaited her family. While others were still hungover from new years celebrations in 2010, the Osmond family were grieving the loss of their son Michael.
Michael had taken his own life after jumping from the balcony of his eighth-floor Los Angeles Apartment. He had been a first-year student at the Fashion Institute of Design and Merchandising.
Following his parents' divorce in 2007, Michael began battling depression and substance abuse, even ending up in rehab.
Only days before he made the drastic decision to take his life, he had a candid conversation with his mother and opened up about how he did not have friends.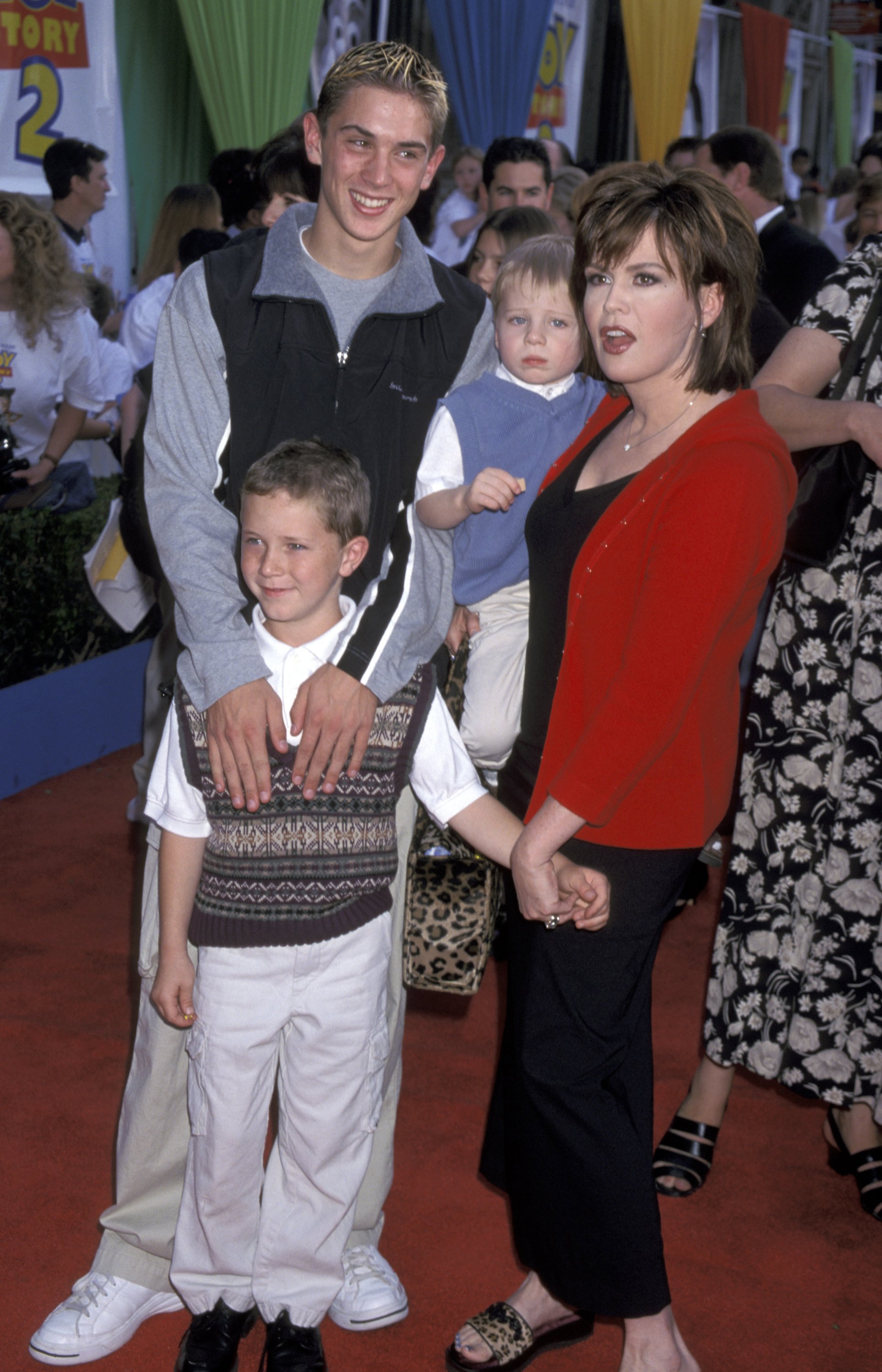 Marie Osmond and sons Stephen, Michael, and Brandon during the "Toy Story 2" World Premiere | Source: Getty Images
Her son was in despair, and Osmond assured him she would visit him that Monday so they could talk. But Monday never came. Referring to the post-partum depression she had suffered years prior, she said:
"I'm not a depressed person, but I understand that place, that darkness."
BULLYING COULD HAVE LED TO MICHAEL'S END
Even though the cause of his demise remained a mystery for years, Osmond would later open up about it on "The Talk," saying that in the months leading to his end, Michael had been bullied heavily on account of his sobriety.
To prove that her son had indeed been bullied, Osmond had kept the horrendous text messages. But even with such incriminating evidence, she did not take action against her son's bullies, despite the bullying being a significant contribution to his death.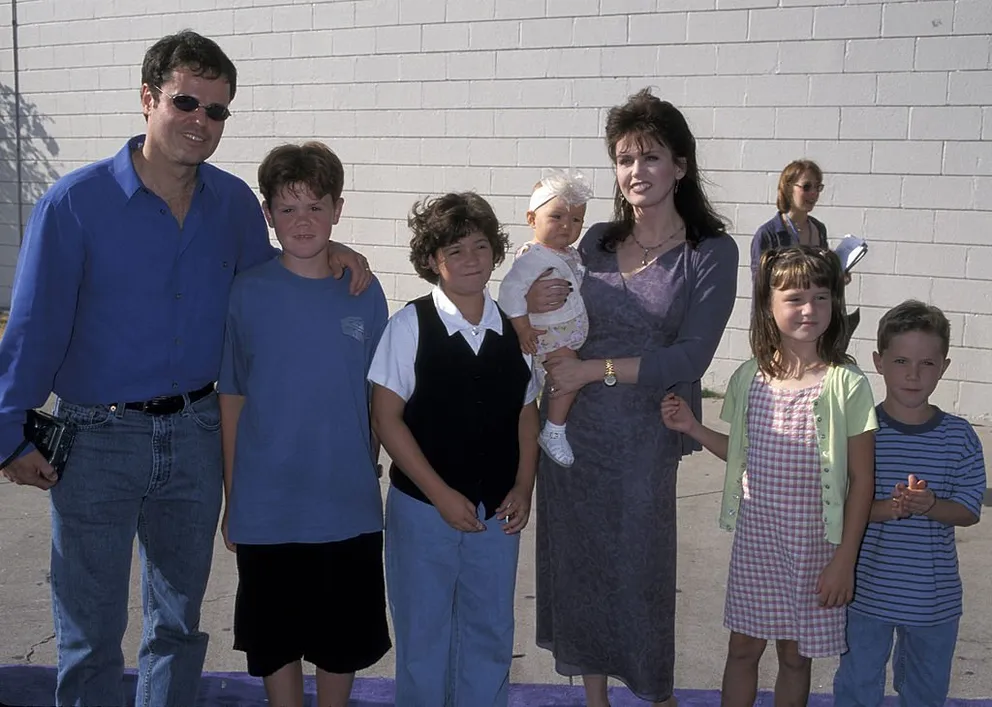 Donny Osmond, Marie Osmond and children during Ringling Bros. Circus Opening Night Benefit for Make-a-Wish Foundation on July 2, 1998. | Photo: Getty Images
She says that deep inside her, she felt the bullies knew what a grave mistake they had made and would have to live with the consequences. The death of her son would be a lesson to them to stop bullying others.
The mother of seven strives to stay strong, trying to put the loss of her son behind her, but she still feels that losing her son was one of the worst moments of her life. She says:
"I've been through some tough things in my life. This is probably the hardest thing I've been through."
A show host, a mother, a grandmother, Osmond holds many titles to her name, and despite how busy life gets for her, she says she will never truly get over the grief of losing her son. Music has, however, been a big part of helping her deal with the grief.
To process her pain, she says she had to remember that her other seven children needed a mother. She keeps in touch with her children and grandchildren and says motherhood means everything to her.
If you or someone you know is considering suicide, please contact the National Suicide Prevention Lifeline is 1-800-273-8255. Other international suicide helplines can be found at befrienders.org.
Please fill in your e-mail so we can share with you our top stories!