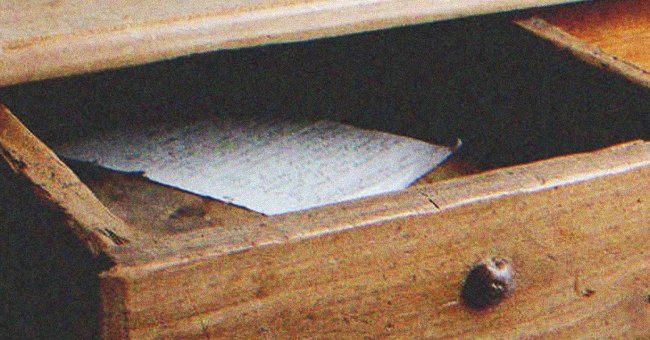 Shutterstock
After Husband's Death, Widow Finds His Unfinished Letter to Another Woman and Pays Her a Visit – Story of the Day
Meredith Arnold was going through her late husband's belongings when she came across an unfinished letter addressed to an unknown woman. Thinking her husband was having an affair, she decided to confront the other woman, but she burst into tears when she discovered the whole truth.
Meredith was standing, teary-eyed, in front of a newly dug grave. Everyone had left after her husband's funeral, but she just couldn't take her eyes away from the fresh mound of earth.
Oh, Justin, how happy we were. If only I could see you and hug you one more time. Meredith's mind wandered to her late husband. They met for the first time when they were 16 years old. That first glance had convinced Meredith that he was the one. Then they spent dates in restaurants and museums and never parted again.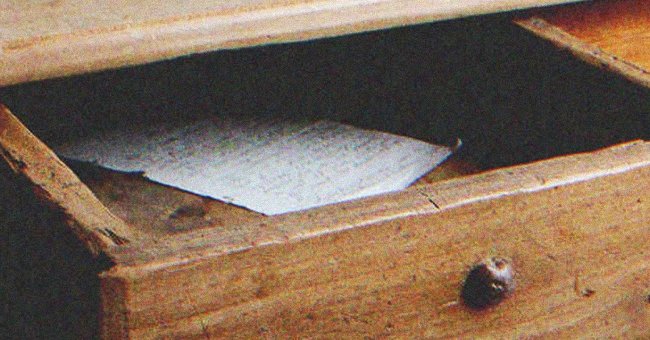 Meredith discovered an unfinished letter after Justin's death | Photo: Shutterstock
Justin was a devoted husband, and she adored him. The only flaw in their happily married life had been their inability to have children, but their love for each other and their togetherness had soon filled the void, and they were happy—until Meredith received a call one fateful day informing her that her beloved husband had died in a car accident.
The woman sobbed for hours, cursing her cruel life, and after the funeral, she just sat in front of the grave, remembering how sweet her 55 years of marriage with her beloved husband had been.
As the sun started setting and the darkness and cold overtook, Meredith went inside the house and slowly walked through her husband's study, which was still filled with his lovely fragrance.
Why did this happen to us, Justin? Why is life so unfair to us? Meredith couldn't stop crying as she looked around the room. She silently sat at the desk—where Justin would often spend his nights working till late—remembering how she chastised him when he didn't give her time. Then she quietly opened the drawer containing his documents.
Oh, these horrible documents! She mulled as she took them out one by one. These kept you occupied. Ahh ... How much I despised them. But to be honest, I don't mind if you work late, Justin. All I want is for you to come back, just come back! The elderly lady burst into tears. Just then, something caught her attention.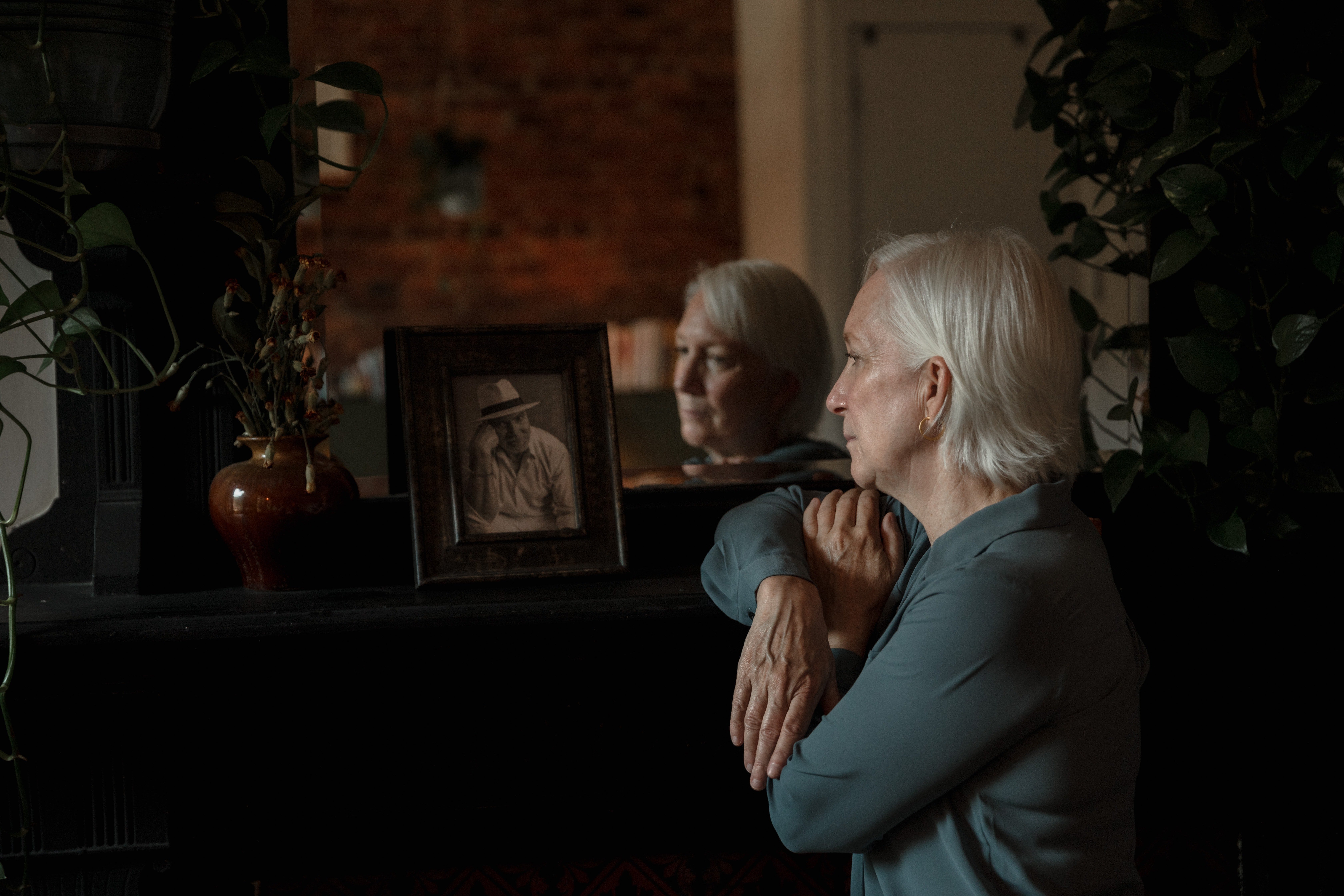 Meredith was devastated after Justin's death | Photo: Pexels
It was an old, half-torn, crumpled piece of paper in one of the drawer's corners. An address written in Justin's handwriting read, "Clara Bamford, 50 Oakland Ave, #206, Florida." Meredith opened the letter out of curiosity and began reading it.
"Dear Clara," it began. "Sorry for not being able to find time for you, honey. But don't worry, I will make sure we meet this weekend. I can't wait to see you and little Sophia. I hope..." and then the words on the letter disappeared.
Meredith removed the other files above the letter and discovered some photos of Justin with a young woman and a little girl. For a moment, she felt disoriented and clutched the corners of the study table tightly.
Is this what you were doing on your business trips, Justin? Why did you do this? Just why? The older woman sobbed to the ground. A knock on the door interrupted her.
Meredith wiped her tears and found her friend Jessica at the doorstep. "Oh Jessica!" her eyes welled up again, and she hugged her. "Justin...He was..."
"Calm down, Meredith. It'll be all okay, alright? Stop crying."
"No, Jess. Nothing is going to be okay. Justin...He was cheating on me, Jess!"
Jessica's eyes widened. "What? Are you sure? I don't think Justin would do something like that, honey. He loved you!"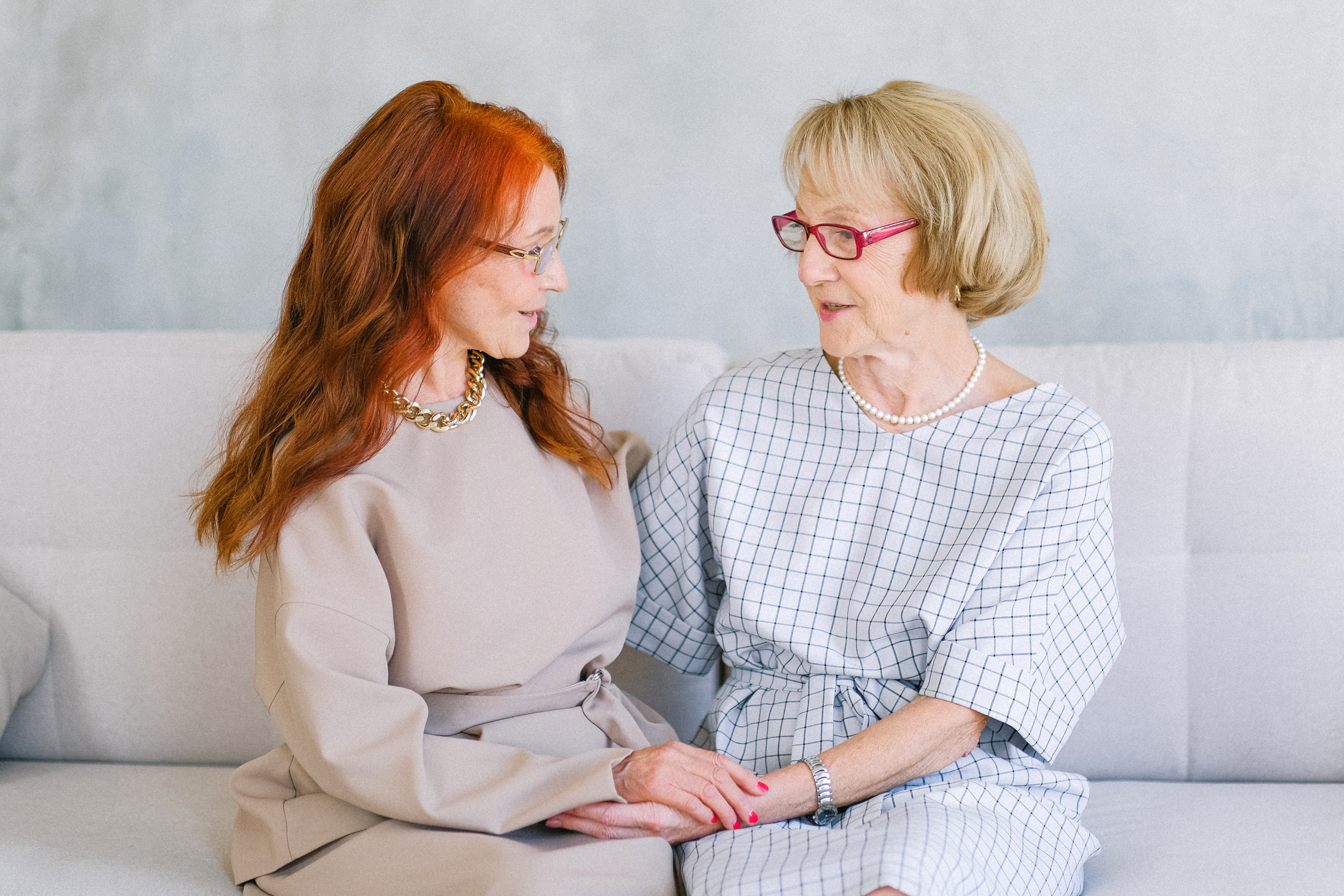 Jessica comforted Meredith | Photo: Pexels
"That's what I thought, Jess. But look at this," Meredith handed over the unfinished letter she found in Justin's drawer. "But are you sure Justin wrote this? I mean, maybe he wrote it for someone else? That could be a possibility. What do you think?"
"Well, I hope that's true. But there's something else, come inside." Meredith led Jessica inside and showed her the photographs she'd discovered.
"Oh, Lord, I can't believe this! But you know what, Meredith, you should really find out why Justin did that. I mean, even if he wanted to live with someone else, why didn't he divorce you? 55 years is a long time. And to be honest, he never seemed like the cheating type to me."
"I can't believe it either, Jess, but what if it's true? What if he did cheat?" Meredith's eyes welled up.
"Look at the bright side, honey. What if he didn't? Wouldn't you feel bad for doubting him for the rest of your life?"
"Well, I hope I'm wrong. I'll go see that woman. But if Justin was cheating on me, I swear I'll never forgive him," Meredith promised herself. The next day, she was on a flight to Florida in search of the unknown woman.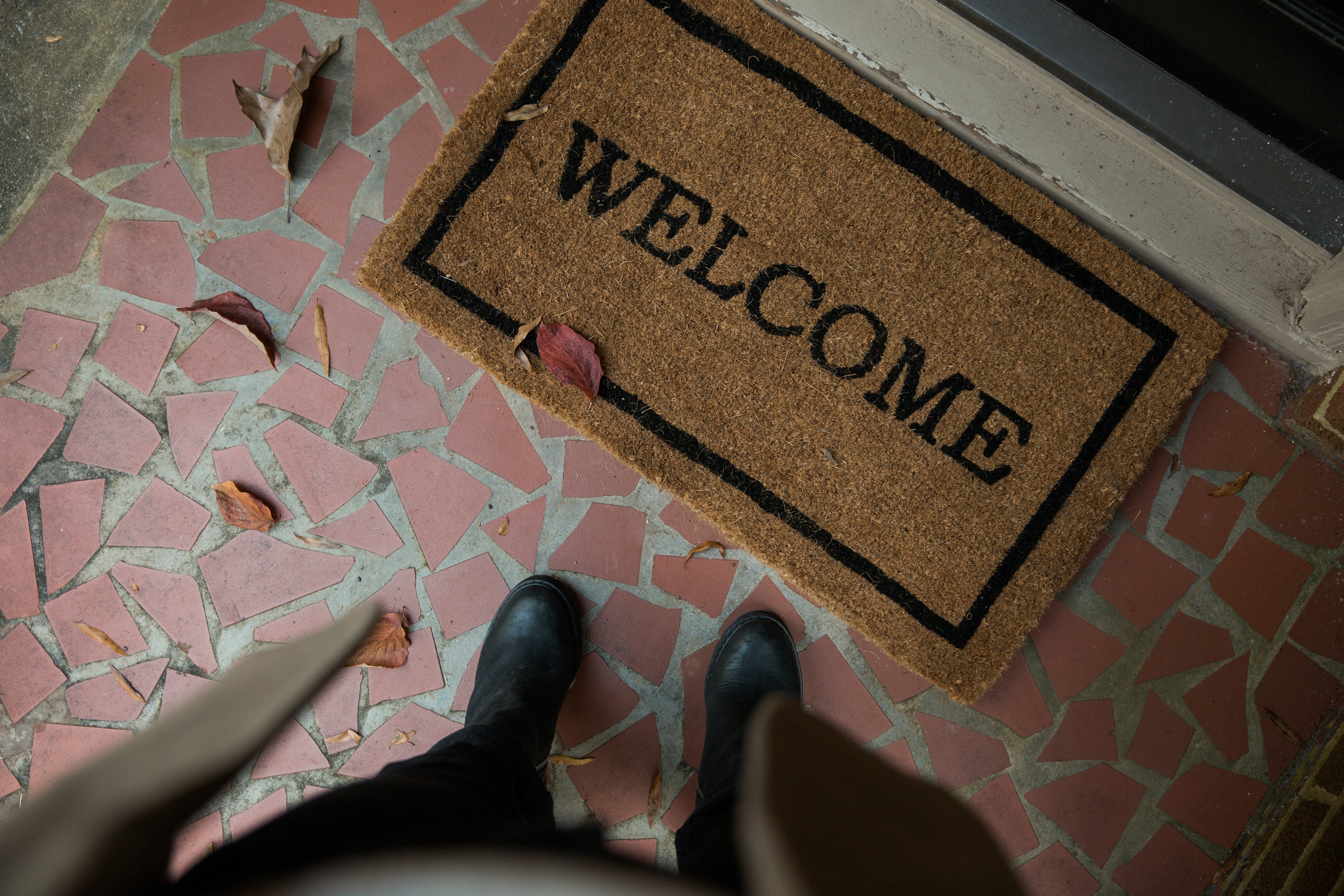 Meredith went to the address on the letter | Photo: Unsplash
When Meredith arrived at her destination, a young woman opened the door for her. Meredith recognized her right away as the woman from the photographs she'd seen. Hiding her anger that she could be her husband's mistress, Meredith gently asked, "Are you Clara Bamford?"
"Yes, that's me," the woman said, smiling. "Do you mind if I ask how you know my name?"
"I'm Justin's wife. I know you know who Justin Arnold is," Meredith said, her eyes brimming with rage. "Last week, he was killed in a car accident. I'm sure you're aware of it."
Suddenly, she saw tears and a sense of fear in Clara's eyes. She has to be the mistress. I'm sure of it. I can't believe you were so shameless, Justin! Meredith was enraged. But when Clara spoke up, all her doubts vanished.
"Oh my God. He was a father figure to me. This is unbelievable! Mrs. Arnold, I'm so sorry for your loss!"
Meredith's eyes widened. "Father figure?"
"Yes, Mrs. Arnold. Please come inside. I'll tell you everything."
As the older woman went inside, Clara offered her tea and then began telling her the whole story.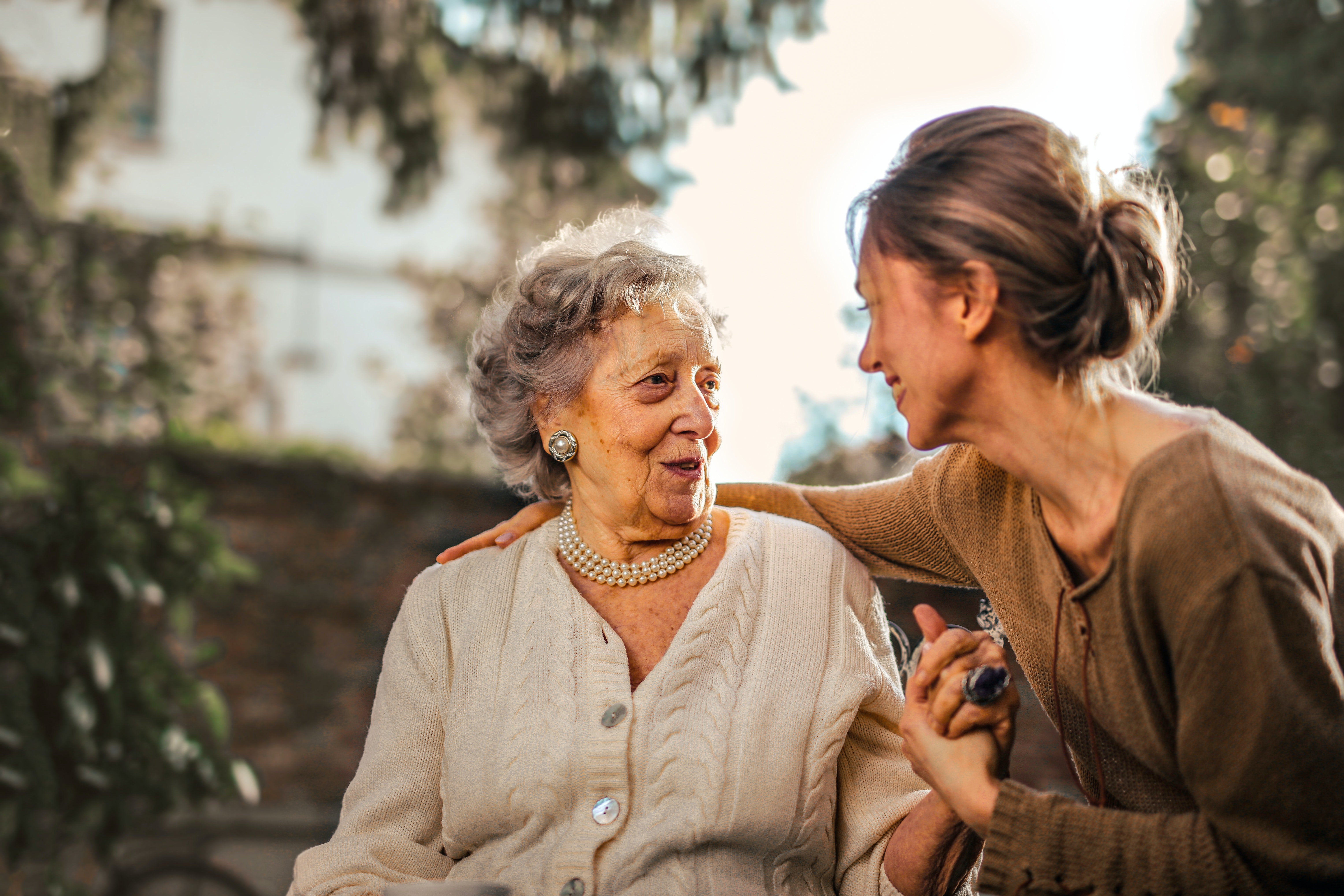 Clara explained the whole truth to Meredith | Photo: Pexels
It turns out Clara met Justin for the first time when she was 16 years old. Her mother had died of a heart attack, and her stepfather kicked her out of the house, believing she was a bad omen. Sadly, she was pregnant at the time, but her boyfriend refused to take responsibility for their child.
Dejected, the woman had almost given up on life and was crying in the middle of the road on a wintry evening when Justin discovered her. He fed her, helped her find temporary housing, and eventually assisted her in regaining her home from her stepfather.
"He was a truly generous soul, Mrs. Arnold. When I gave birth to my daughter Sophia, he often came to meet me and helped me look after her. I can't thank him enough," Clara finished.
Meredith covered her mouth in surprise and felt terrible for judging her husband. "Oh, God. I shouldn't have..." But before she could finish her sentence, the doorbell interrupted her.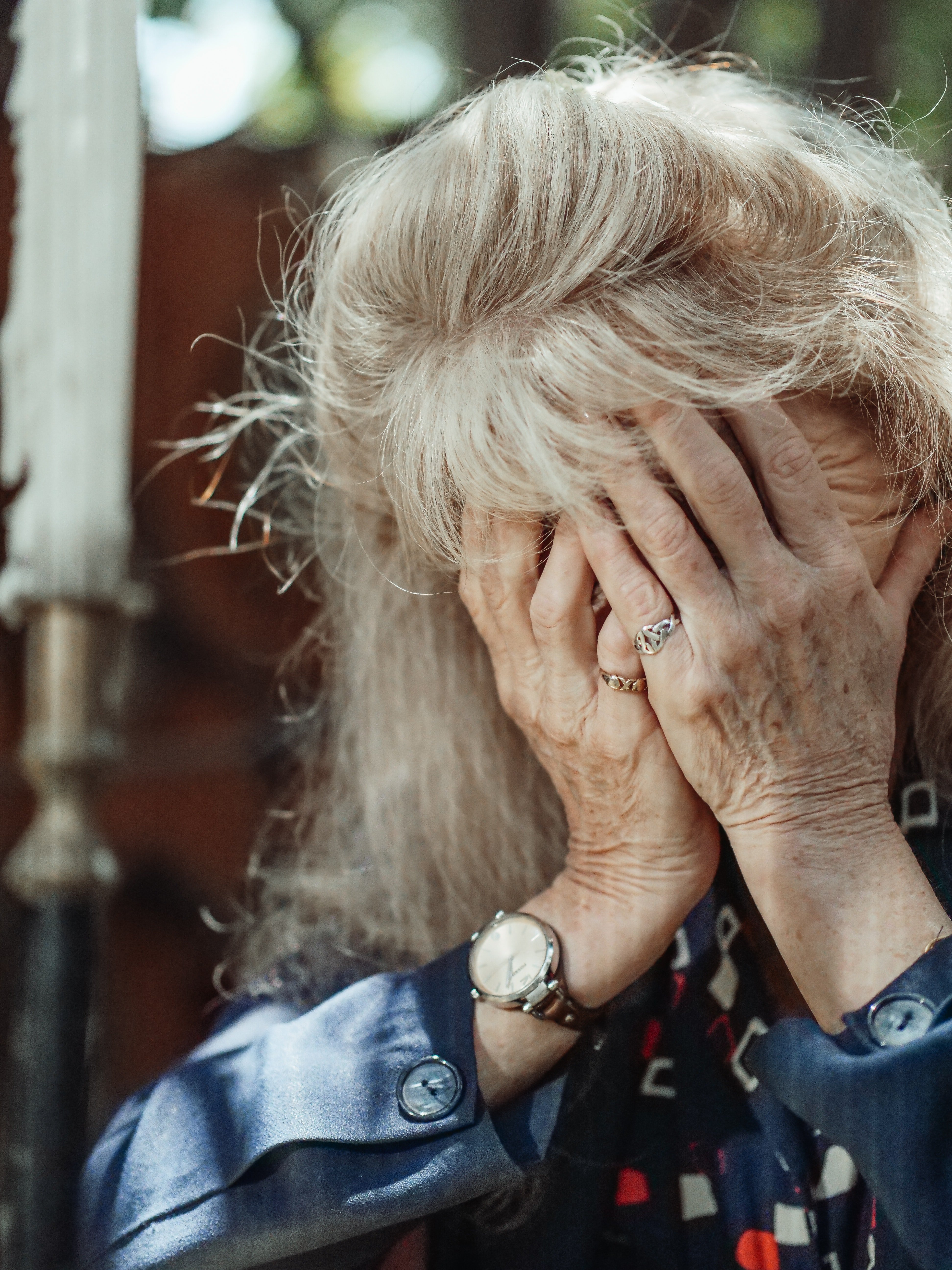 Meredith was in tears after learning the whole truth | Photo: Pexels
When Clara opened the door, Meredith saw little Sophia and a tall, middle-aged man enter the house. "Oh, Tyler, honey. Please meet Mrs. Arnold. And Mrs. Arnold, this is my husband Tyler," Clara introduced them.
"Are you Justin Arnold's wife? Oh, ma'am. I was dying to meet you," Tyler exclaimed cheerfully.
"Mr. Arnold died, honey," Clara said solemnly. "Mrs. Arnold just told me."
"Oh, I'm so sorry for your loss. He was really a man with a big heart," Tyler said. "If you need any help, please let us know. Mr. Arnold did a lot for my wife. I can never repay his kindness."
"Thank you so much, Tyler and Clara. I'm glad I met you both. Anyway, I'll take leave now. Please come and see me whenever you want," Meredith said, handing over her address and contact number. "And please bring Sophia too. She's really adorable."
"Of course, Mrs. Arnold. It was a pleasure meeting you," Clara said as the elderly lady walked out of their home.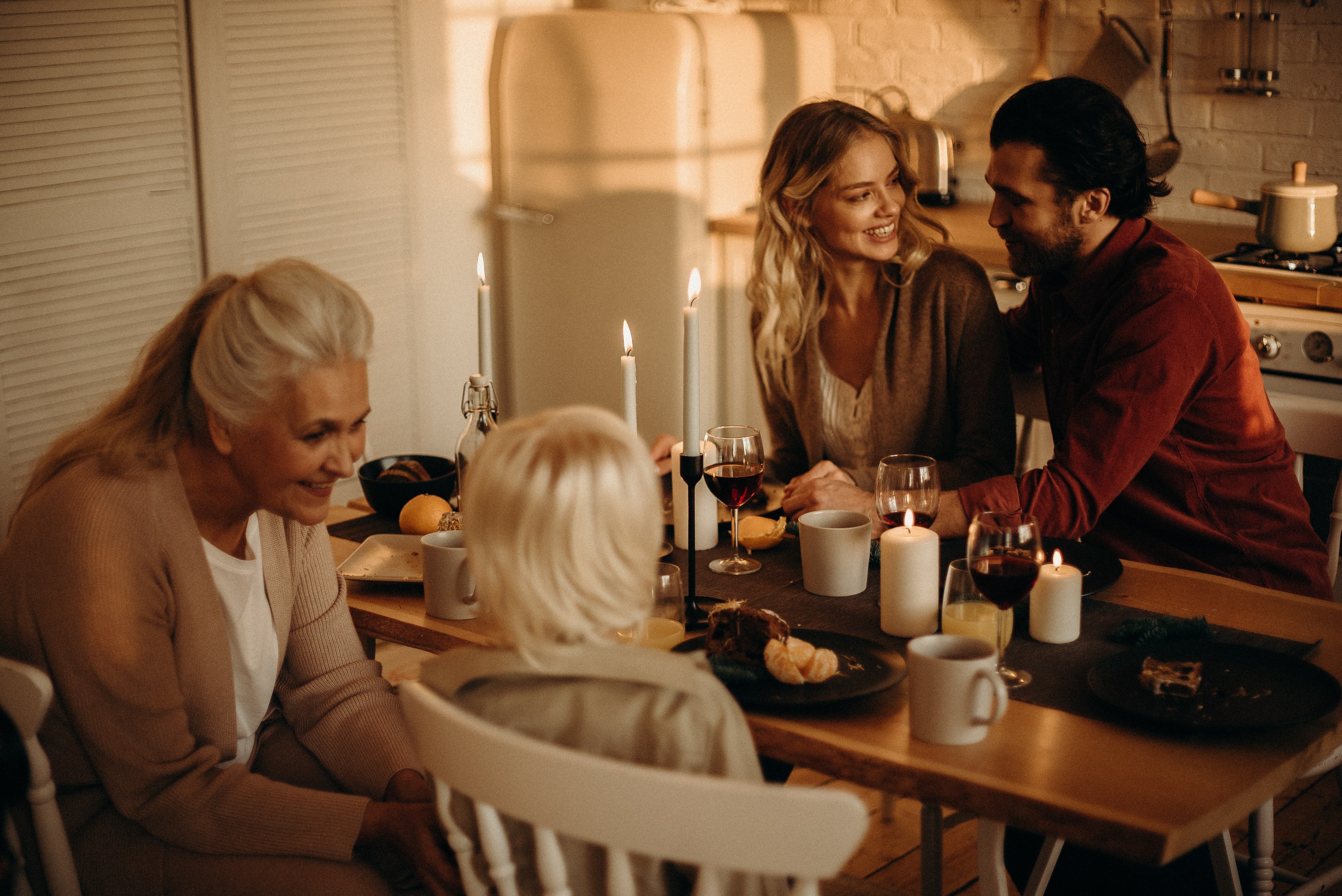 Clara and her family moved in with Meredith | Photo: Pexels
The following week, Meredith was preparing lunch when she received a phone call from Clara. Tyler's job transferred him to New York, and they'd be moving soon, she said. Meredith invited them to stay at her house for a while before moving into their apartment, which they gladly accepted.
However, Clara and Tyler never got to move into their new apartment. Meredith became so attached to them in a short period that they decided to stay with her. Little Sophia began referring to Meredith as Grandma Meredith, and after years, it felt as if Meredith had finally found the family she had always desired.
"I'm really happy, Justin," Meredith reflected as she gazed at the stars, picturing her husband as the brightest star in the sky. "I wish you were here, honey. Clara, Tyler, and Sophia just filled my life with all the happiness I was missing. I wish you were here with us. But please be happy wherever you are. I love you!"
What can we learn from this story?
Don't jump to conclusions. Thanks to Jessica, who suggested to Meredith to find out the truth, she learned that her husband had been faithful all along, proving her suspicions wrong.
Family is built with love and care and not necessarily blood. The way Meredith and Clara's family accepted each other proves this.
If you enjoyed this story, you might like this one about a little boy who pays for a starving old lady's groceries then asks her to make a wish.
This account is inspired by our reader's story and written by a professional writer. Any resemblance to actual names or locations is purely coincidental. All images are for illustration purposes only. Share your story with us; maybe it will change someone's life. If you would like to share your story, please send it to info@amomama.com.
Please fill in your e-mail so we can share with you our top stories!