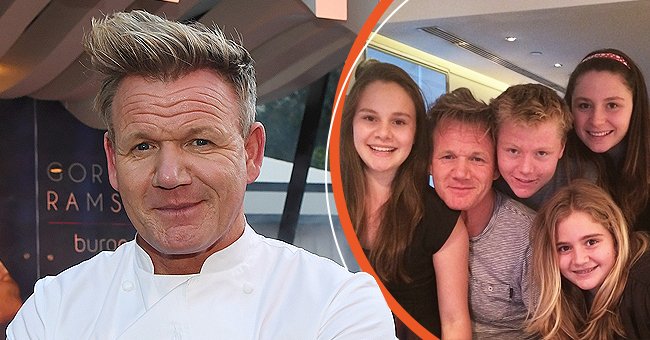 Getty Images | Instagram/tanaramsay
Gordon Ramsay Won't Leave His 5 Kids a Penny of His Multimillion Fortune - Inside His Decision
Gordon Ramsay has created a large fortune from his many TV shows and restaurants. However, he has said that he will not leave any of it to his children.
Celebrity chef Gordon Ramsay has accumulated a net worth of over $200 million during his successful career. Still, he has admitted he will not leave a single cent to his five children.
Ramsay is well known for his anger and profane language on shows such as "The F Word," "Hell's Kitchen," "Kitchen Nightmares," and other TV shows wherein he has featured.
He also has many restaurants worldwide, which has gained him a record number of Michelin Stars. He once had 12 stars, which earned him a world record. He has accumulated 16 during his career.
Therefore, it is no surprise to learn that Ramsay has made a large fortune for himself over his career. In 2020, Forbes estimated he made $70 million.
However, despite Ramsay's TV show and restaurant empire creating a substantial fortune, he does not intend to leave it to his children, Megan, Tilly, Jack, Holly, and Oscar.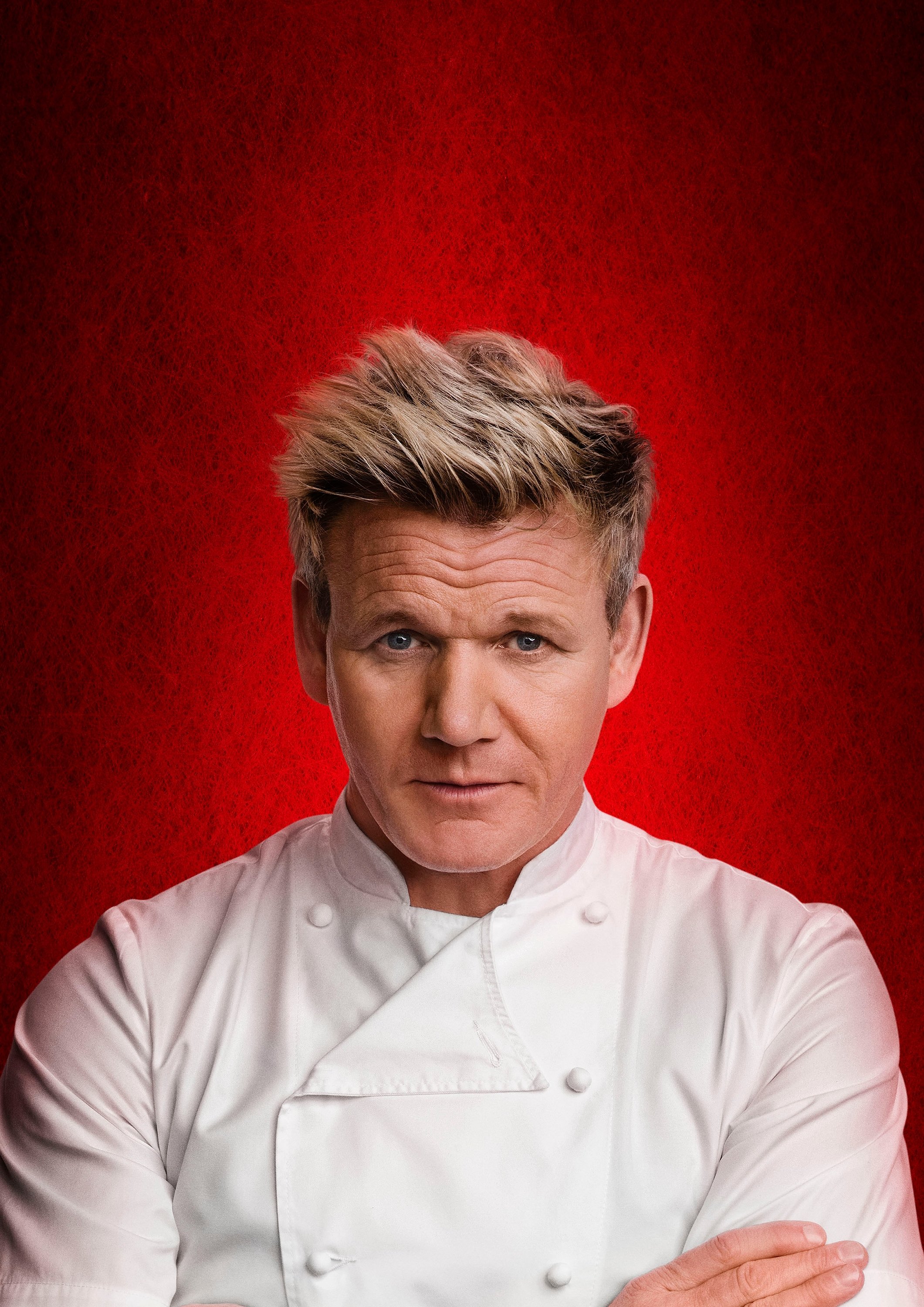 Gordan Ramsay pictured for the 18th season of "Hell's Kitchen." | Photo: Getty Images
Ramsay is in the mindset that everything needs to be worked for and earned. Therefore he believes that leaving his wealth to his children would be disastrous. He once said in an interview with The Telegraph:
"You appreciate it more when you've grafted for it."
In the same interview, he explained that he wouldn't let his children fly first class with him and his wife when they travel as the children have not worked hard enough to earn the privilege.
Undoubtedly his ethos comes from his rough upbringing. He was born in Glasgow and grew up in Stratford-Upon-Avon with his three siblings, mother, and alcoholic father, Gordon Snr.
Gordon Snr was abusive, struggled with addiction, and never maintained a stable job. So the Ramsay family constantly moved around until Ramsay moved out of the home at 16.
In a documentary for Channel Four, Ramsay's son Jack goes back to his father's humble roots and learns what kind of life his father lived before making a name for himself.
In contrast to Ramsay's upbringing, his wife Tana grew up in a "super set-up." So Ramsay shared that his children bounced off him and his wife and met somewhere in the middle of their upbringings.
Although his children live a completely different life compared to the life Ramsay grew up in, the renowned chef emphasized that they are grateful for his hard work and are not spoilt:
"They have a completely different life than I did growing up. I worked my arse off to get out of the [expletive] mess that I grew up in and they're grateful, they're not spoilt."
Furthermore, Ramsay has a practical way of teaching his children the value of money, and that is they are responsible for paying for their things such as their phone plan and clothing.
In 2017, Ramsay revealed that each of his children gets £50 a week, except Megan, who got £100 because she was at university. They had to figure out how to pay for their expenses each month.
Of course, he is not letting his children do everything independently. He admitted that he and his wife agreed to give each child a 25 percent deposit for their apartment but would not pay for the whole property.
Besides not giving his children financial handouts, Ramsay has also stated that he would not give his children a job in one of his restaurants.
In 2019, he explained that he did not want his children to be treated advantageously because they were his children. Instead, if one of his children to want to work for him, he said:
"You want to work in this business? You [expletive] off to another chef, learn something different and come back with something new to improve the business."
So it seems Ramsay's children will have to make a name for themselves and not rely on their famous surname to give them an upper hand when it comes time to find their careers.
So far, for Ramsay's eldest children, it seems they will not have any trouble creating a fortune and career that echoes their great father's achievements.
The oldest daughter, Megan, born in 1998, graduated from Oxford Brookes University in 2019. Although it's not clear what she is up to now, according to her Instagram, it seems she loves spending time with friends, and family, and traveling.
The next oldest children, twins Jack and Holly, were born in 2000. Recently Jack entered the Marines, which both his father and siblings celebrated online.
As for his twin sister, Holly has appeared on his father's show with her siblings. She also seems to be quite athletic as she loves working out and participated in the London marathon with her brother in 2018.
Tilly, whose full name is Matilda, has followed in her father's footsteps as she has a passion for cooking and has her TV show, "Matilda's Kitchen Takeover."
The youngest Ramsay sibling is three-year-old Oscar, who was born in 2019. He is already creating a name for himself as he has his own Instagram page and is frequently featured on his family member's profiles.
The Ramsay children have also featured on their show, "Matilda and The Ramsay Bunch," which centers on the second youngest child but has all the children involved.
Each Ramsay sibling, except Jack, has an impressive social media following. Collectively the four siblings have over 2 million followers. They all share updates and glimpsed into their lives on Instagram.
Although the oldest four children have just entered their careers, there is no doubt they will make a name for themselves in whatever industry they choose.
Furthermore, the children might not get unnecessary financial support from their famous father, but he does show his support for their endeavors. Like his fans, Ramsay is eagerly waiting to see what they do with their talents.
Please fill in your e-mail so we can share with you our top stories!