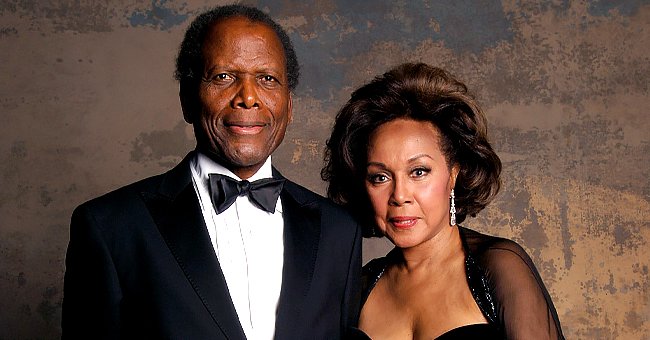 Getty Images
Sidney Poitier 'Felt Trapped' by His 4 Daughters While He Had 9-Year Extramarital Affair
Sidney Poitier and Juanita Hardy were married for fourteen years. However, their union ended after the former had a nine-year extramarital affair with actress Diahann Carroll.
Sidney Poitier is popularly known as a Bahamian-American actor, activist, and film director. For several decades, he has stayed relevant, with many accolades and awards to show for his professional input in the entertainment industry.
Born in Miami, Florida, on February 20, 1927, Poitier was not always involved in the movie industry. During the earlier stages of his life, he worked on his father's tomato farm on Cat Island. When the farm did not succeed, Poitier moved with his family to Nassau at age ten.
At such a young age, the actor always got into trouble. To make him change for the better, his father sent him to the United States, where he did various menial jobs to support himself until he developed an interest in acting.
INSIDE POITIER'S ACTING CAREER
With the passion of being one of the best movie stars came a lot of hard work. Poitier brushed up his acting skills by receiving lessons from the American Negro Theatre in New York City. His drive paid off, and in 1946, he landed a role in a Broadway production.
Poitier finally made his movie debut in 1950 when he secured a role in "No Way Out." He gave a hundred percent performance in the film, and his talent paved more ways for the actor.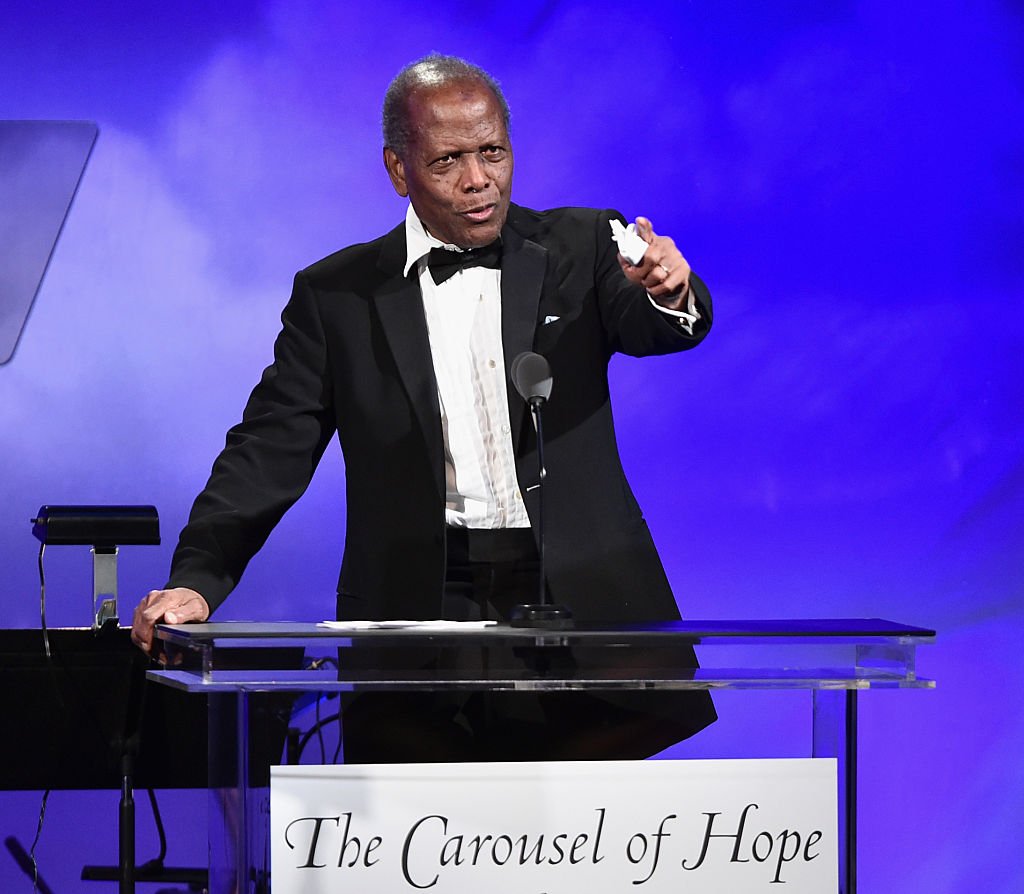 Sidney Poitier speaks onstage during the 2016 Carousel Of Hope Ball at The Beverly Hilton Hotel on October 8, 2016 | Photo: Getty Images
He featured in other movies like "Cry, the Beloved Country," "Blackboard Jungle," "The Defiant Ones," "Porgy and Bess," "A Raisin in the Sun," and many others.
Poitier's professional achievements will not be complete without mentioning the awards he received. In 1964, the activist became the first African American actor to win the Best Actor Academy Award.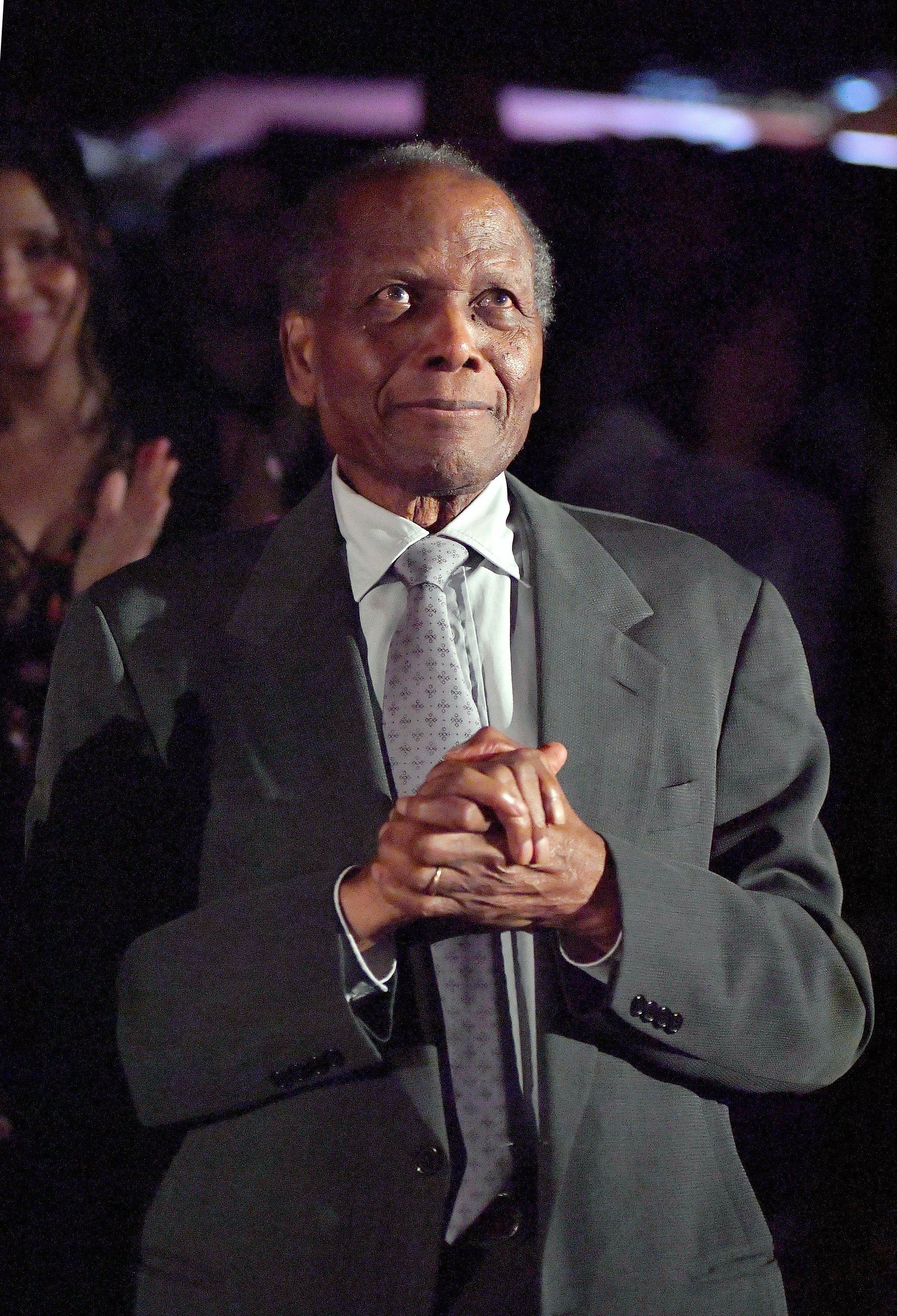 Sidney Poitier on April 6, 2017 in Los Angeles, California | Photo: Getty Images
He was the award recipient following a stellar performance in the 1963 movie "Lilies of the Field." He was also knighted in 1974, and in 2009, given the Presidential Medal of Freedom.
His accomplishments placed him in the spotlight for years; however, his life away from the camera occasionally made him the talk of the town.
Out of the big screen, Poitier is a proud family man. He has been married twice and has six children. His first marriage was to Juanita Hardy and filled with controversy, including an extramarital affair with Diahann Carroll.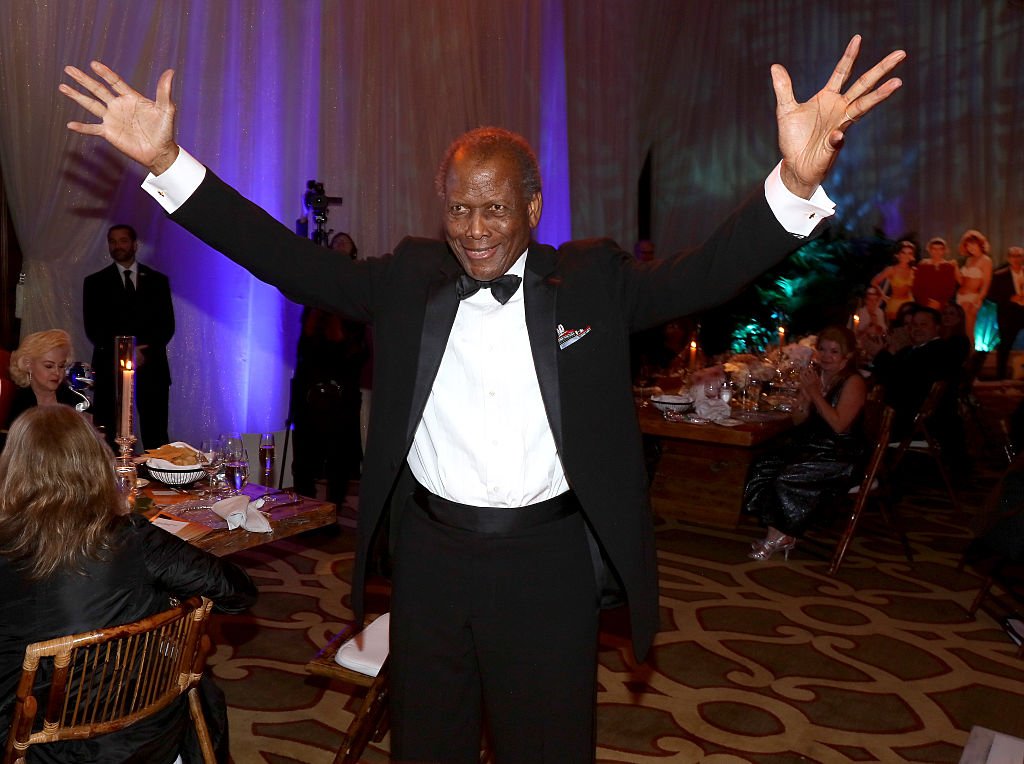 Actor Sidney Poitier attends the Brigitte and Bobby Sherman Children's Foundation's 6th Annual Christmas Gala and Fundraiser at Montage Beverly Hills on December 19, 2015 | Photo: Getty Images
WHO WAS DIAHANN CARROLL?
Born on July 17, 1935, Carroll was a renowned actress, singer, model, and activist. Her time in Hollywood was well spent with numerous movie credits to show for it.
She starred in movies like "Claudine," "Julia," "Carmen Jones," "No Strings," "I Know Why the Caged Birds Sing," "Dynasty," amongst others. She also received an Academy Award nomination for Best Actress, an Emmy Award nomination, and a Golden Globe Award.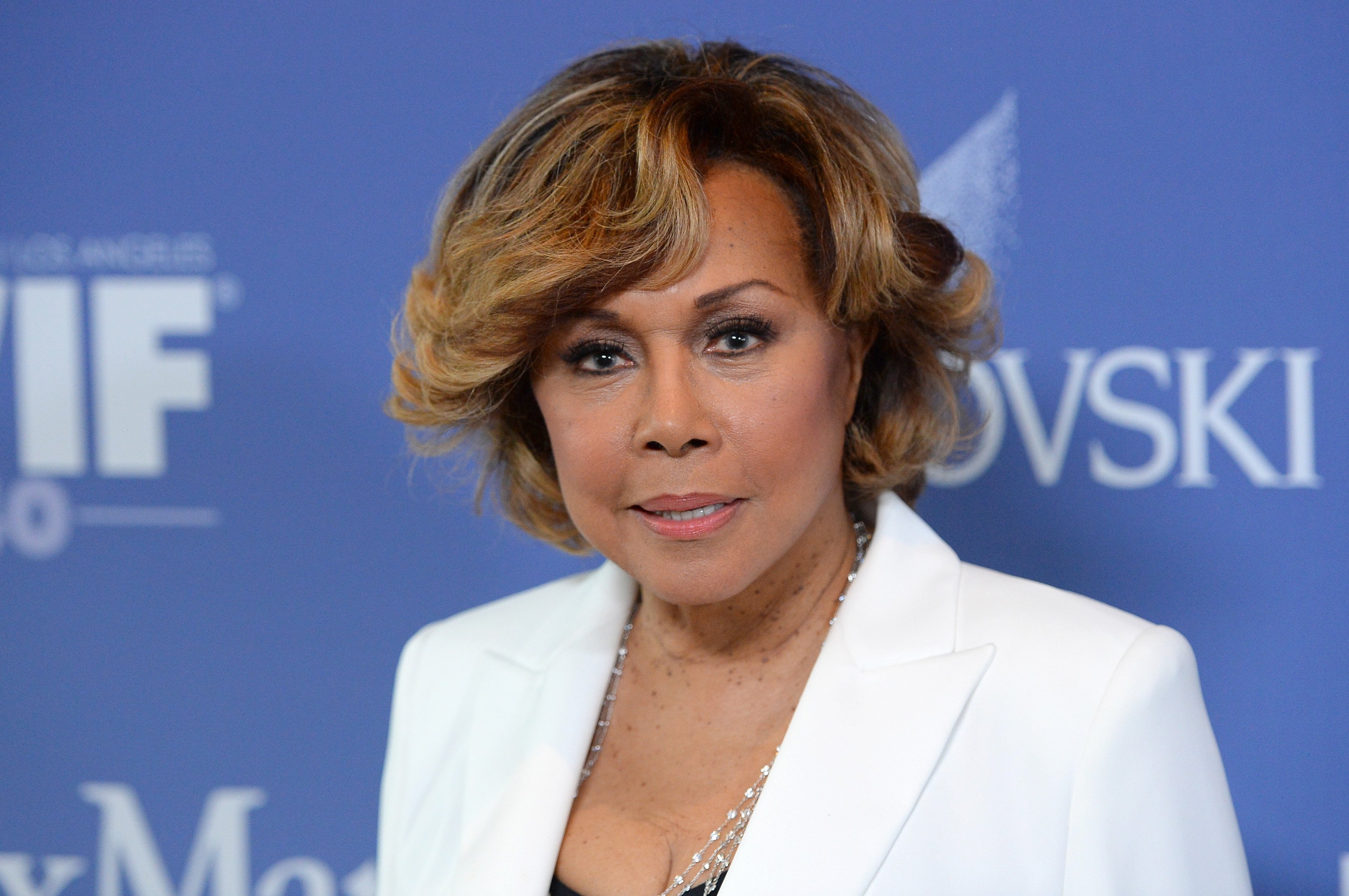 Diahann Carroll at the Women In Film's 2013 Crystal + Lucy Awards at The Beverly Hilton Hotel on June 12, 2013 | Photo: Getty Images
THE BEGINNING OF THE FORBIDDEN ROMANCE
Carroll and Poitier met each other for the first time while shooting the 1959 film "Porgy and Bess," where he gave life to Porgy and her to Clara. According to what the actor told People in 1980, they had been on the set only a few days when he realized how unique Carroll was.
Poitier described Carroll as having amazing cheekbones, mysterious eyes, and perfect teeth. He also fell for her sensual and confident personality, which he said made him feel tantalized.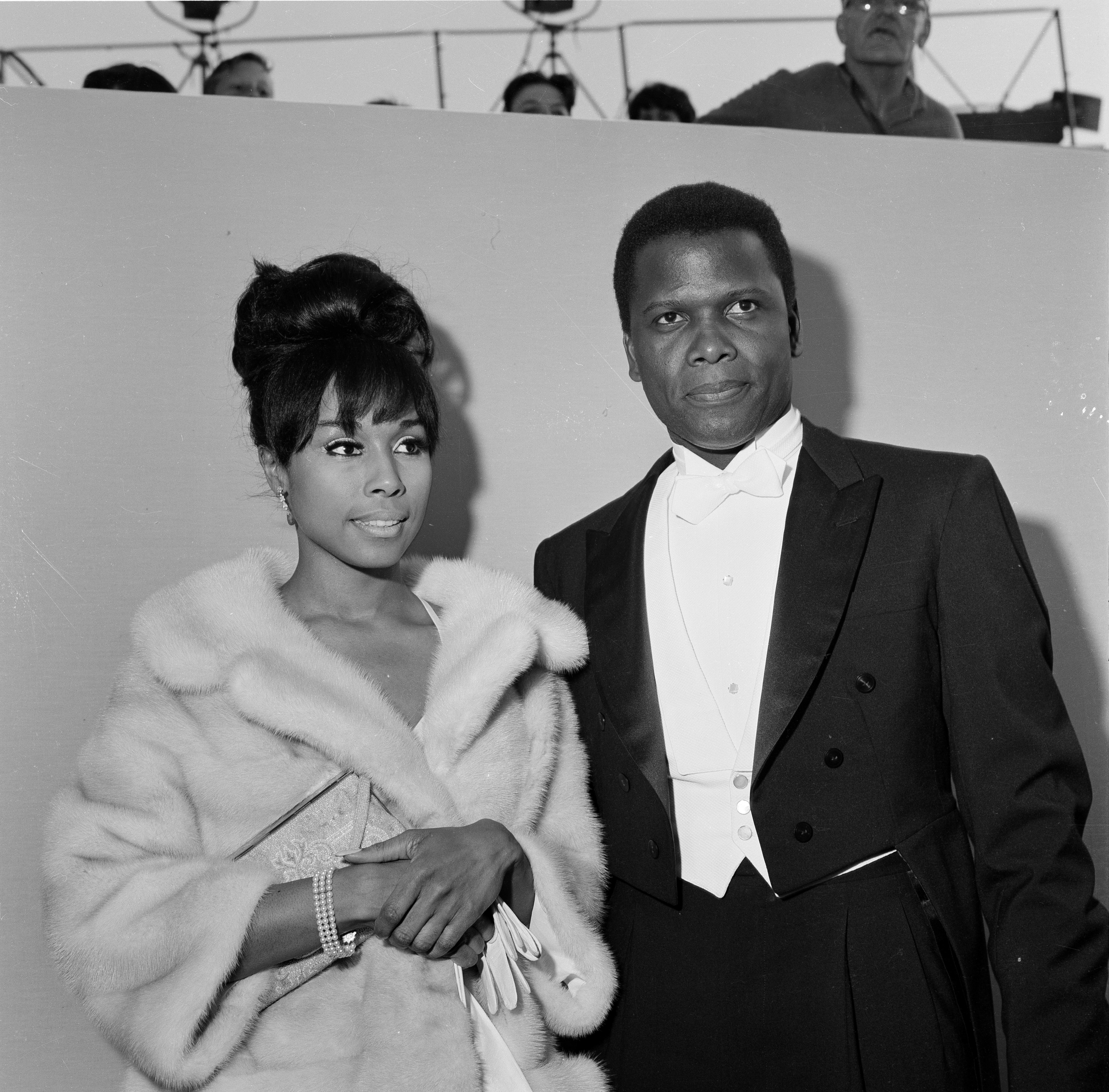 Sidney Poitier and Diahann Carroll at the 36th Academy Awards on April 13, 1964 in Santa Monica, California | Photo: Getty Images
Still, they were both married at the time. Poitier to his first wife and model Hardy, with whom he shares four children, and Carroll to her first husband, Monty Kay, the father of her only daughter, Suzanne.
Poitier asked Carroll out for dinner; since they were taken, he told the actress to talk about their respective loved ones. They did, but both started falling for each other as the days passed, and as Poitier relayed:
"As I got to know her, I realized she was one of the brightest women I had ever known."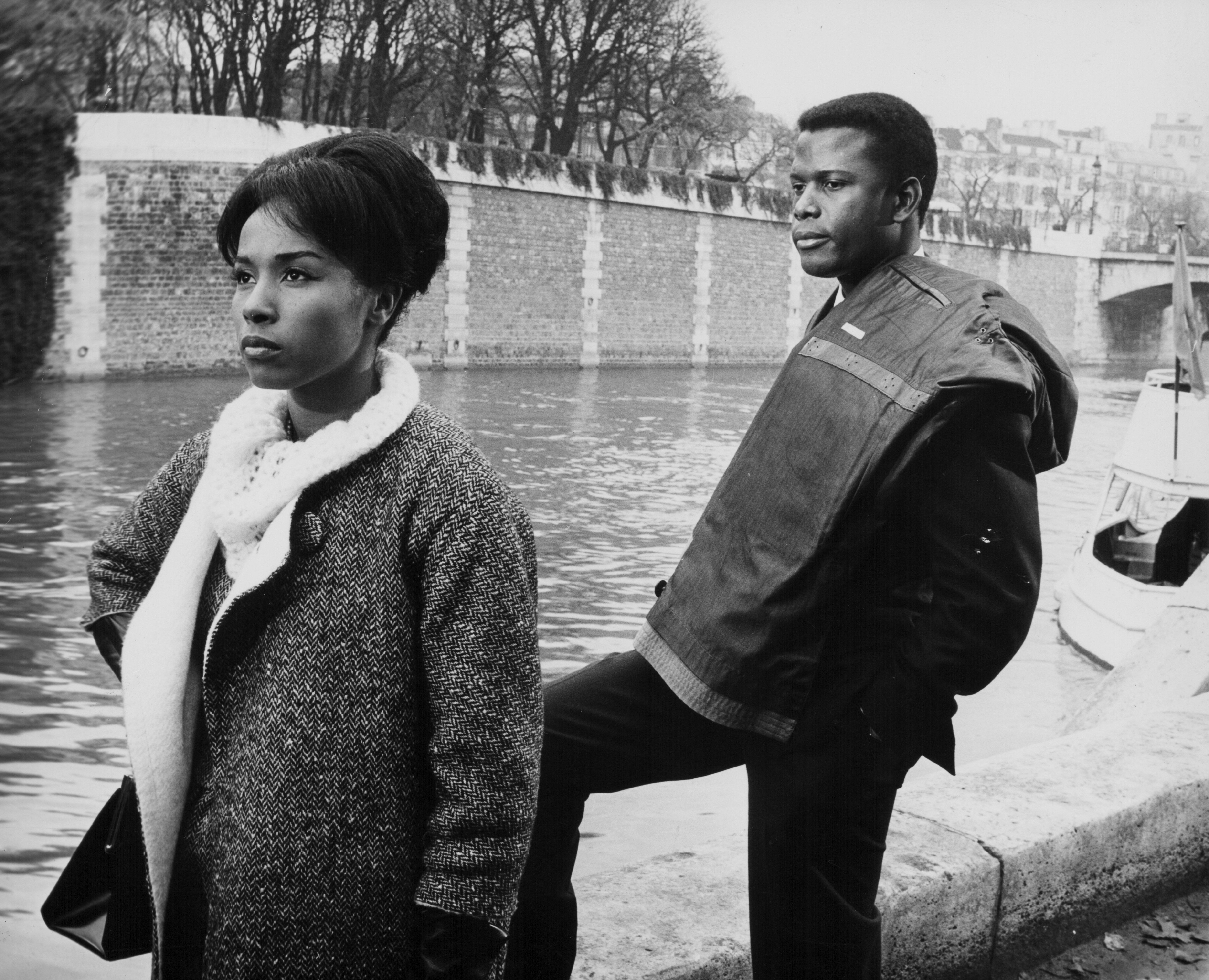 Diahann Carroll and Sidney Poitier during a scene from the movie "Paris Blues," in 1961 | Photo: Getty Images
POITER'S FAILED PROMISES
Once their relationship evolved into something more than a friendship, they promised to leave their respective partners to be with each other. Although Carroll went through with her part of the deal, Poitier was full of empty promises.
When the former model ended her marriage, and the actor did not, she began dating other men out of frustration, but Poitier did not have it. Carroll said the actor came to her hotel room one night, throwing slurs at her and exclaiming that he knew another man had just left her bed.
Poitier told Carroll he did not want her running around with men because she belonged to him. At some point during their nine years-long affairs, the father of six told his mistress he had called it quits with his wife.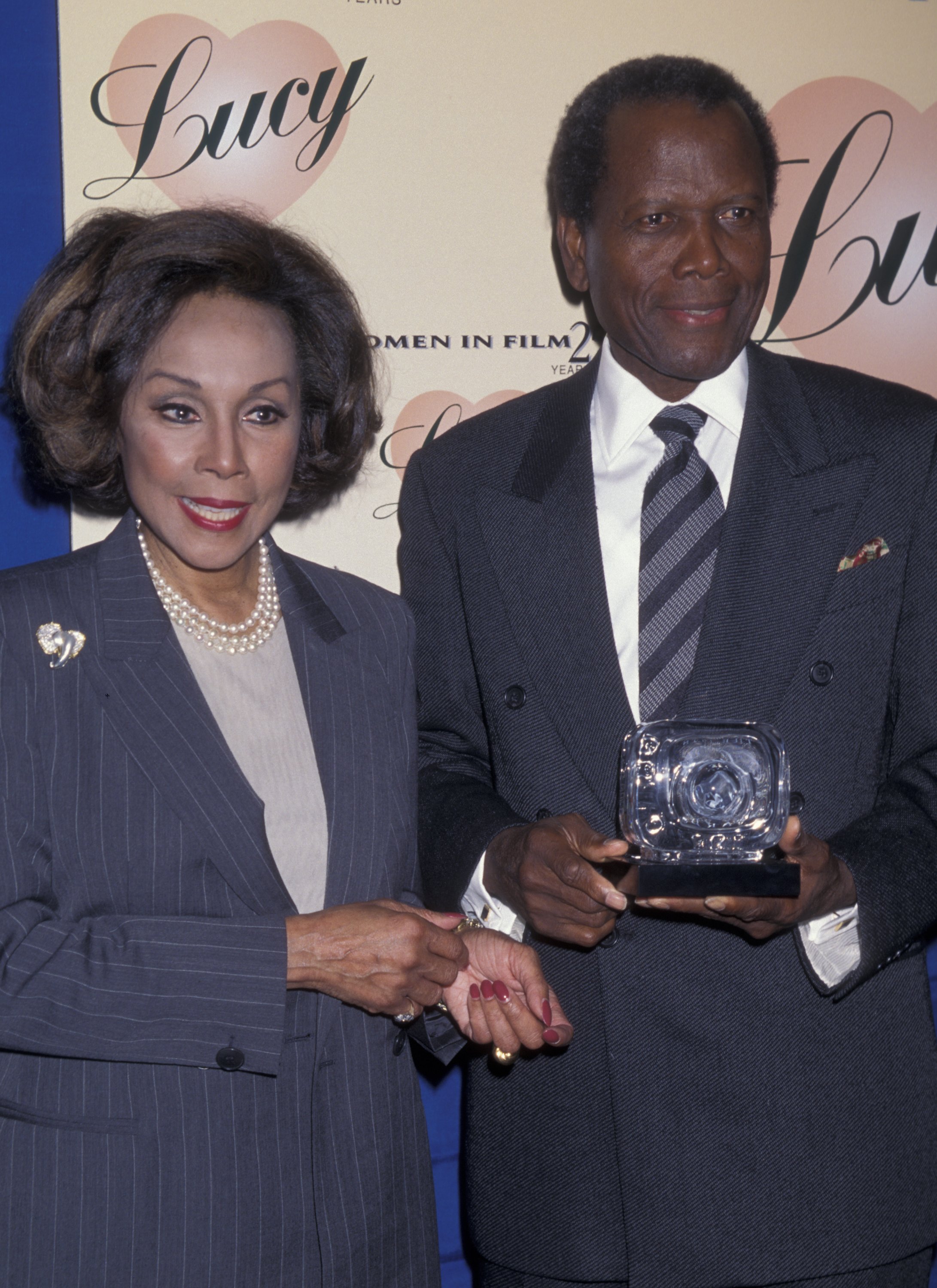 Diahann Carroll and Sidney Poitier a the Fifth Annual Women in Film Lucy Awards on September 12, 1998 in Beverly Hills, California | Photo: Getty Images
Poitier told Hardy he was in love with Carroll, and as expected, it left her broken and torn apart. Although the actor blamed himself for his actions, he cared more about his romance with Carroll than the impact of the news on Hardy.
However, it took Poitier six more years to finally call it quits with Hardy. Speaking about his reason for the delay, the actor said he felt trapped by his four daughters. At the time, the girls were still young, and he loved them very much.
Poitier had to spend more time with Hardy to look after his daughters even though he did not want to. Eventually, Poitier was ready to leave his marriage and focus on Carroll.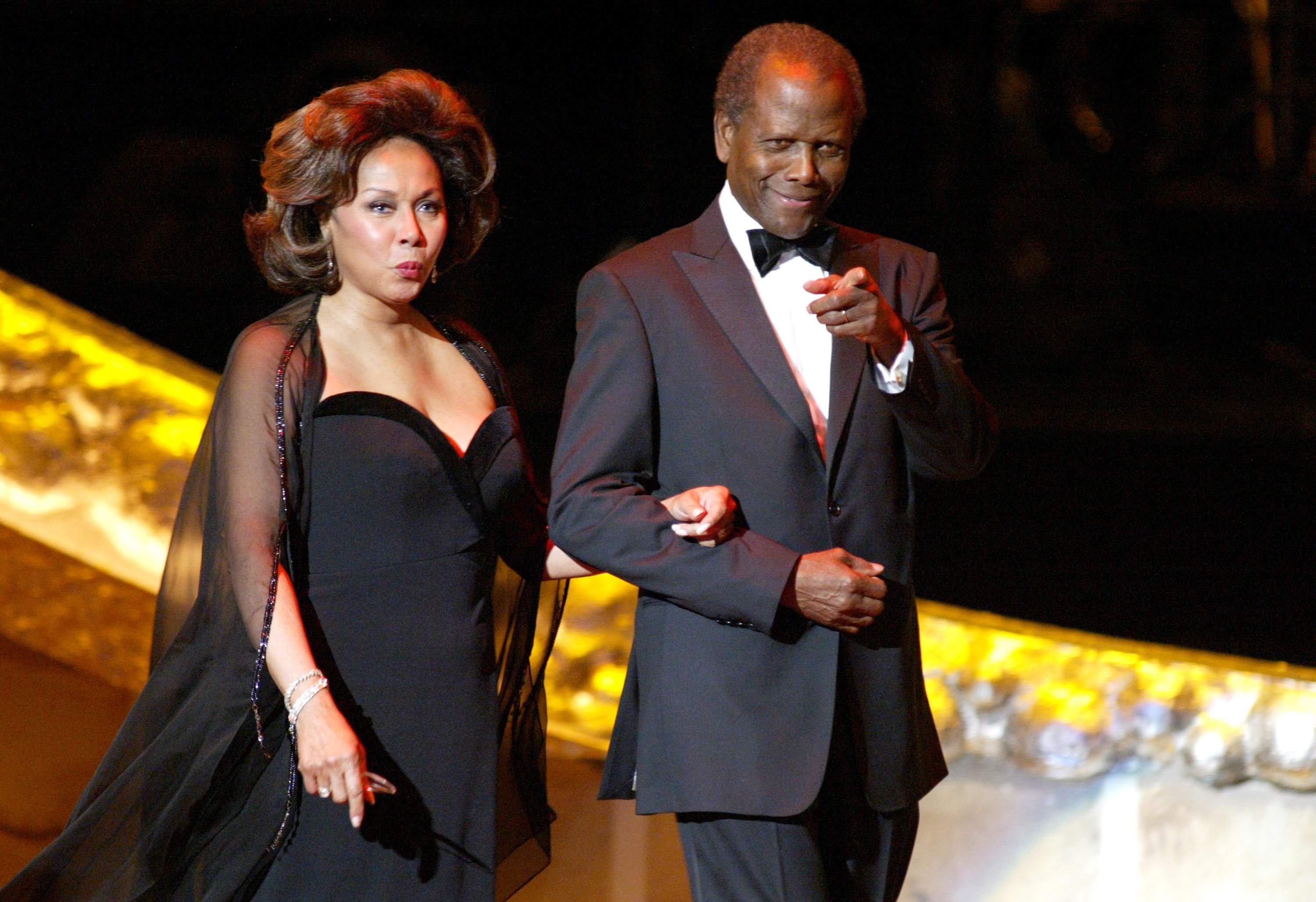 Diahann Carroll and Sidney Poitier at the 36th Annual NAACP Image Awards on March 19, 2005 | Photo: Getty Images
Poitier bought the award-winning actress a ring and a Riverside Drive apartment with ten rooms to decorate to her taste to show his sincerity.
THE END OF THE LOVERS' ROMANCE
Poitier's idea was to live in the apartment for six months before marrying Carroll, as he took no interest in jumping from one marriage to another.
According to Carroll, only a few days after moving into her new apartment, Poitier called her to tell her that his wife had second thoughts and did not want a divorce anymore.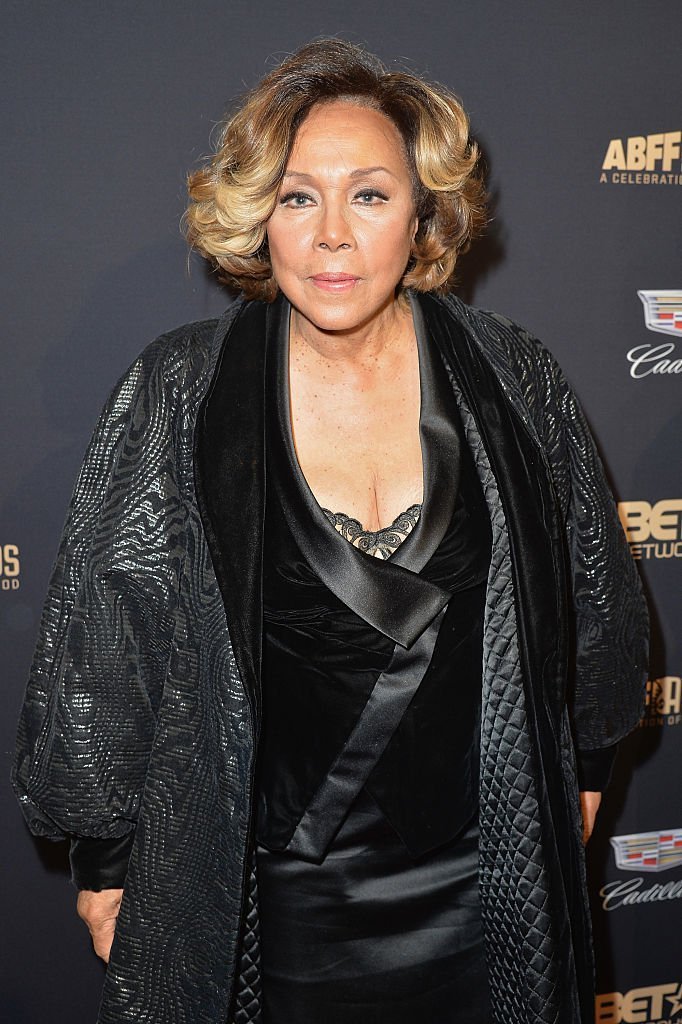 Diahann Carroll at the "2016 ABFF Awards: A Celebration of Hollywood." | Photo: Getty Images
Poitier was also uncomfortable with Carroll's daughter living with them. When the actress tried to move her daughter in, he changed the locks and asked his mistress to check the decorations and purchase costs.
Their romance began to deteriorate at that point, and although Poitier did get a divorce after being married for 14 years with four kids, he and Carroll also broke up in 1967.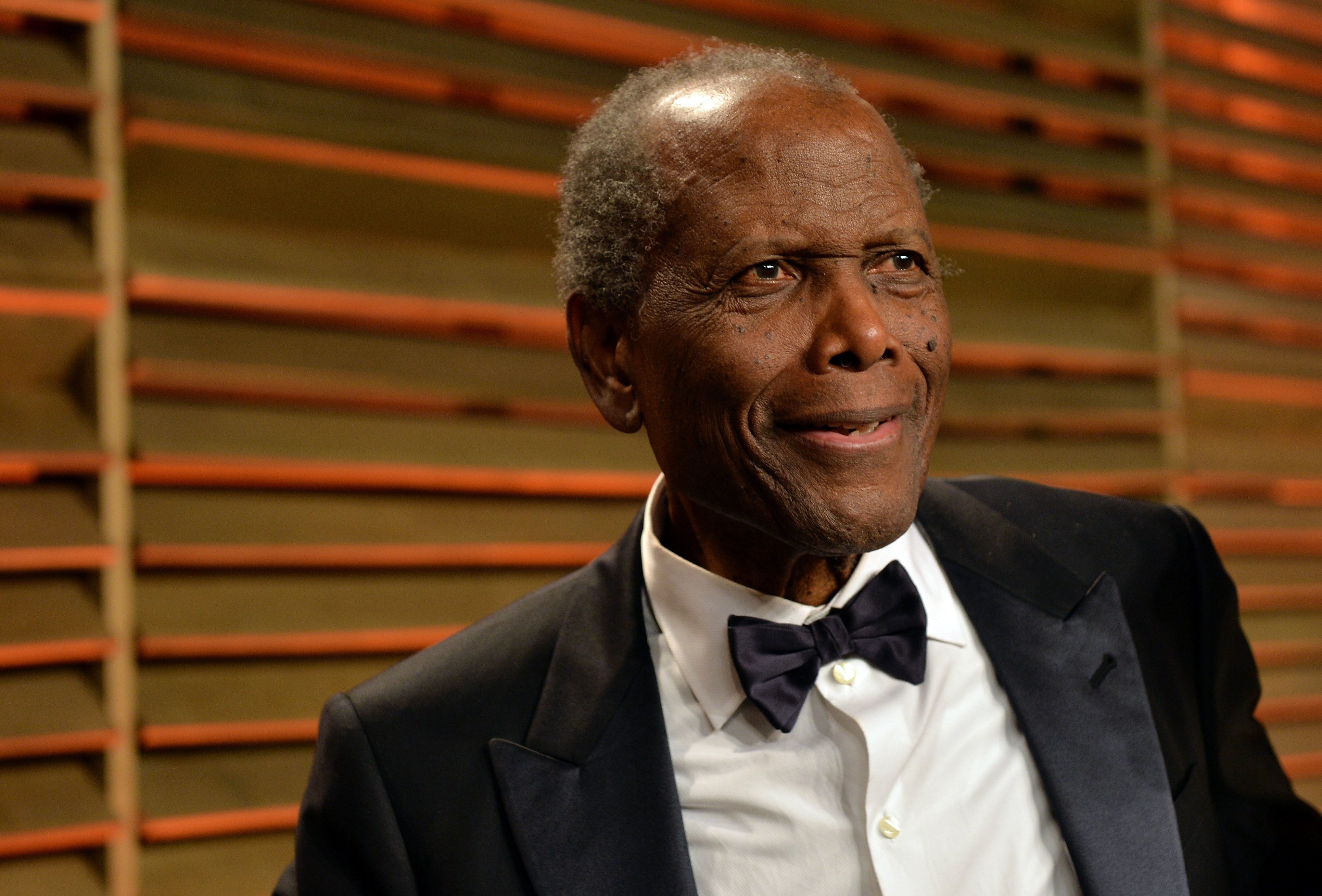 Sidney Poitier attends the 2014 Vanity Fair Oscar Party on March 2, 2014 | Photo: Getty Images
LIFE AFTER THE BREAKUP
Carroll and Poitier maintained their friendship despite their broken relationship until she passed away from cancer in 2019. Before her demise, Carroll tied the knot with three other men — Fred Glusman, Robert DeLeon, and Vic Damone.
On the other hand, Poitier walked down the aisle for the second time in 1976 with Joanna Shimkus. The couple shared two daughters and were married until Poitier's death on January 6, 2022.
Please fill in your e-mail so we can share with you our top stories!