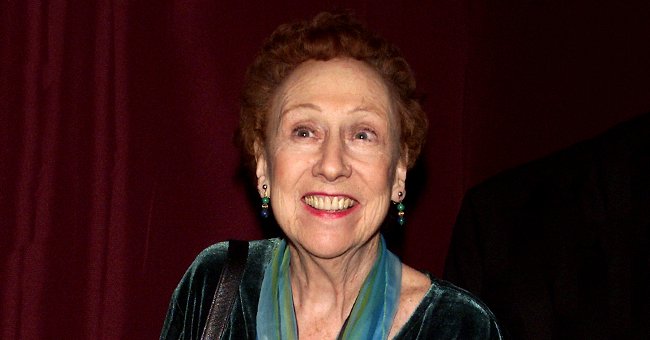 Getty Images
Jean Stapleton of 'All in the Family' Never Watched the Show & Got Tired of Her Role as Edith
One of the most famous TV moms in the film industry, late actress Jean Stapleton who played Edith Bunker on "All in the Family," shared some thoughts on her beloved character.
Late actress Jean Stapleton, who passed away in 2013, was iconic for her TV character Edith Bunker, the dedicated wife of Archie Bunker in the 1971 sitcom "All in the Family."
Archie was played by actor Carroll O'Connor, who also passed away in 2001. The show ran for nine years. The sitcom was followed by a spin-off series, "Archie Bunker's Place," in 1979.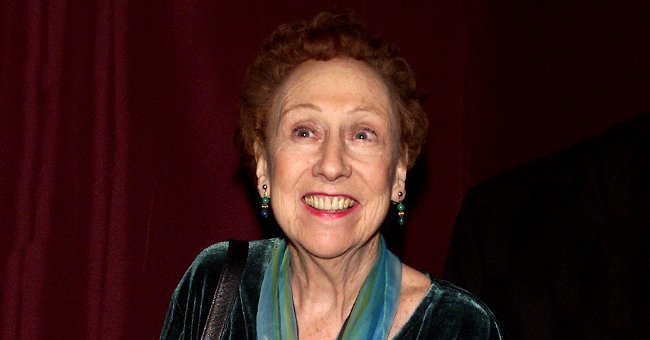 Jean Stapleton at the opening night party for "Follies" on Broadway in New York City on April 5, 2001. | Photo: Getty Images
REASON BEHIND HER EXIT
After the spin-off series aired its first season, Stapleton grew tired of her character and decided not to return for another season. In a 2009 interview with American Television, she said:
"I didn't want to be buried, you know, being typecast in that kind of part..."
Her family was supportive of her decision. Whenever there were offers to portray her character Edith, she would turn them down. She explained accepting it would limit her work opportunities.
The actress remained true to her words. In 1984, Stapleton turned down a lead role in a CBS series "Murder, She Wrote." The lead role eventually went to British actress Angela Lansbury.
Even though she had a lifetime career as an actress, Stapleton was not a star until she was nearly 50 years old. The late actress only became a breakout star after playing Edith.
Ultimately, Stapleton became a star because of writer-producer Norman Lear. Lear first recognized her from a 1958 film, "Damn Yankees," where she sang the hit song "You've Gotta Have Heart."
STAPLETON'S SHOT AT STARDOM
Lear then cast Stapleton opposite O'Connor in "Those Were the Days," a 1968 ABC TV series based on the BBC sitcom "Till Death Us Do Part." Lear then cast Stapleton in "All in the Family."
Stapleton's character became more relevant in the series than Lear anticipated.
The TV series earned four consecutive Emmys for Best Comedy Series, with Stapleton winning Outstanding Lead Actress in 1971, 1972, and 1978. It became clear to Lear how important her character was on the show.
Stapleton's character became more relevant in the series than Lear anticipated. Lear portrayed Edith as an innocent woman who voiced truths to her chauvinistic husband society critic, Archie.
It took a while for Lear to let the Emmy winner go from the series. Stapleton said she made the renowned producer understand her side, saying Edith was just a fictional character.
Lear later accepted Stapleton's request not to return to her character. In the second season of the spin-off series, Lear eventually let Stapleton's character die from a stoke.
LESSON AFTER PLAYING EDITH
Meanwhile, in a past interview with The New York Times, Stapleton shared that her marriage was far different from her and O'Connor's character as Edith and Archie.
The award-winning actress was married to her late husband, actor, and producer William Putch in October 1957. Putch died from a heart attack in November 1983 in Syracuse, New York.
Stapleton said Putch was a liberated man who was not chauvinistic. She noted that he also liked to be married to a woman who had interests outside the home.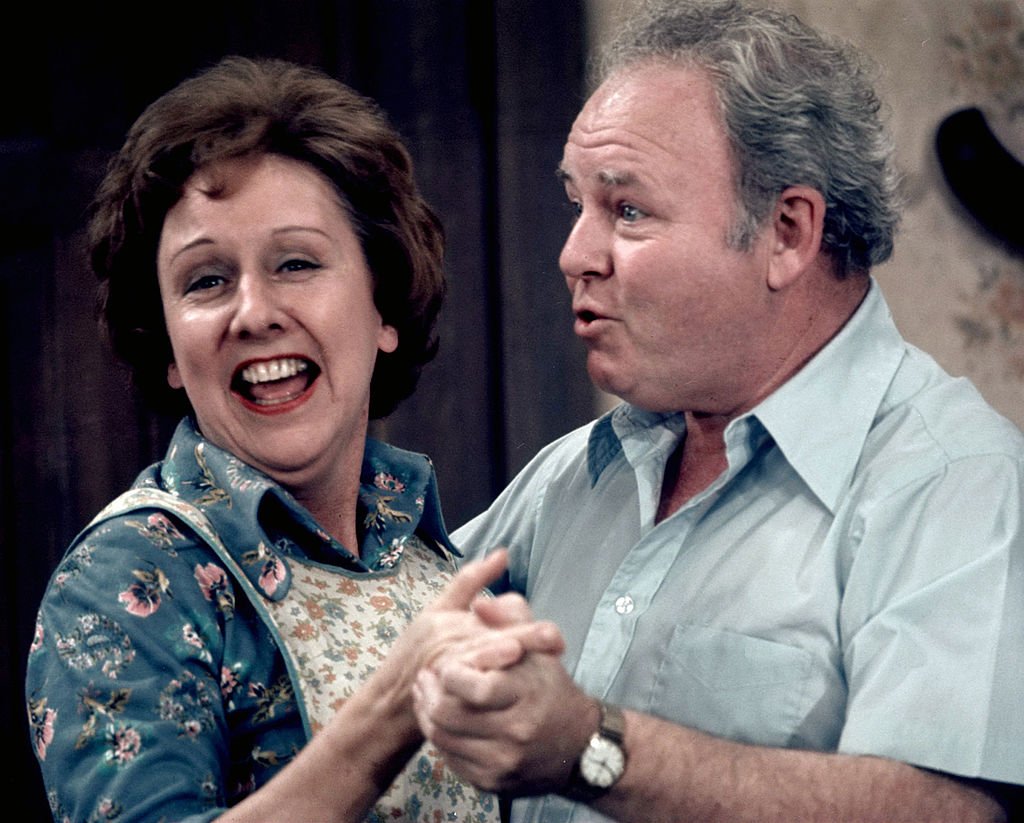 Jean Stapleton as Edith Bunker and Carroll O'Connor as Archie Bunker in 1971 TV sitcom "All in the Family." | Photo: Getty Images
As for her role as Edith, Stapleton described her character as a submissive housewife to Archie. She hoped that most housewives would not be like her character.
Edith and Archie's complicated relationship served as a lesson to other couples. Stapleton hoped the series would show viewers how wrong Archie's behavior towards his wife was.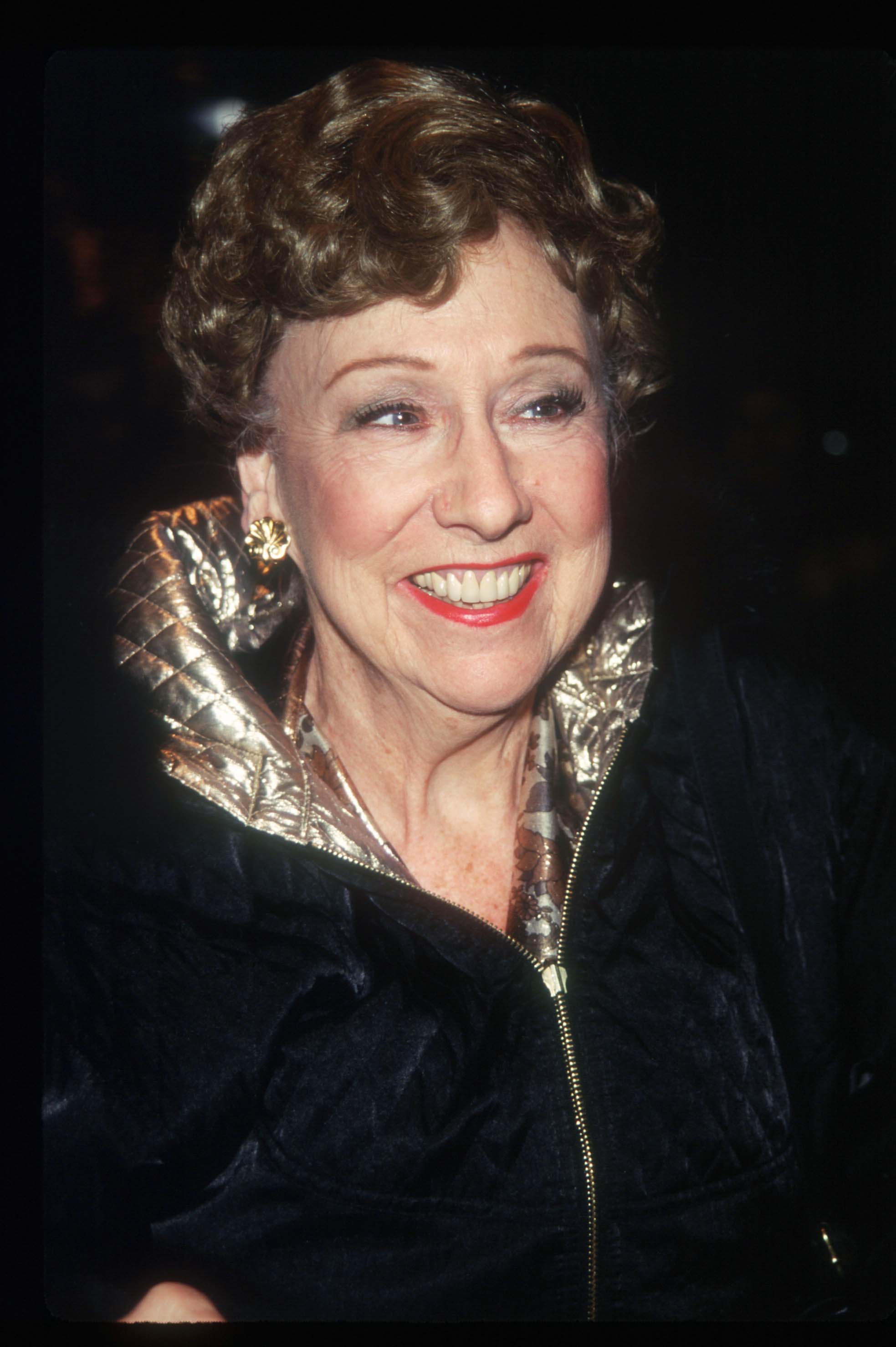 Jean Stapleton at the premiere of the film "Michael" December 15, 1996 in New York City. | Photo: Getty Images
LEAVING THE SPIN-OFF SERIES
The actress left the acclaimed spin-off series in 1980. Following her exit, Stapleton revealed she had never watched the second season of the spin-off series.
Before Stapleton, her co-stars Rob Renier and Sally Struthers quit the show as well. Renier is portrayed in the series as Michael Stivic, and Struthers played his wife, Gloria.
After some time, Stapleton decided to view the show "objectively." The "You've Got Mail" actress said she loved watching the hit series, adding that it was good.
DEALING WITH FAME
Stapleton remained an iconic fixture in public even after she left the series. However, she said she did not want to deal with the fame she earned from the show. She added:
"It's unreal to me. It's superficial. It's about a role, it's about something else. I don't take it in very much."
The iconic actress added that she felt annoyed whenever someone interrupted her while dining out with her friends. Even though she is famous, she was relieved to hear people call her by her real name.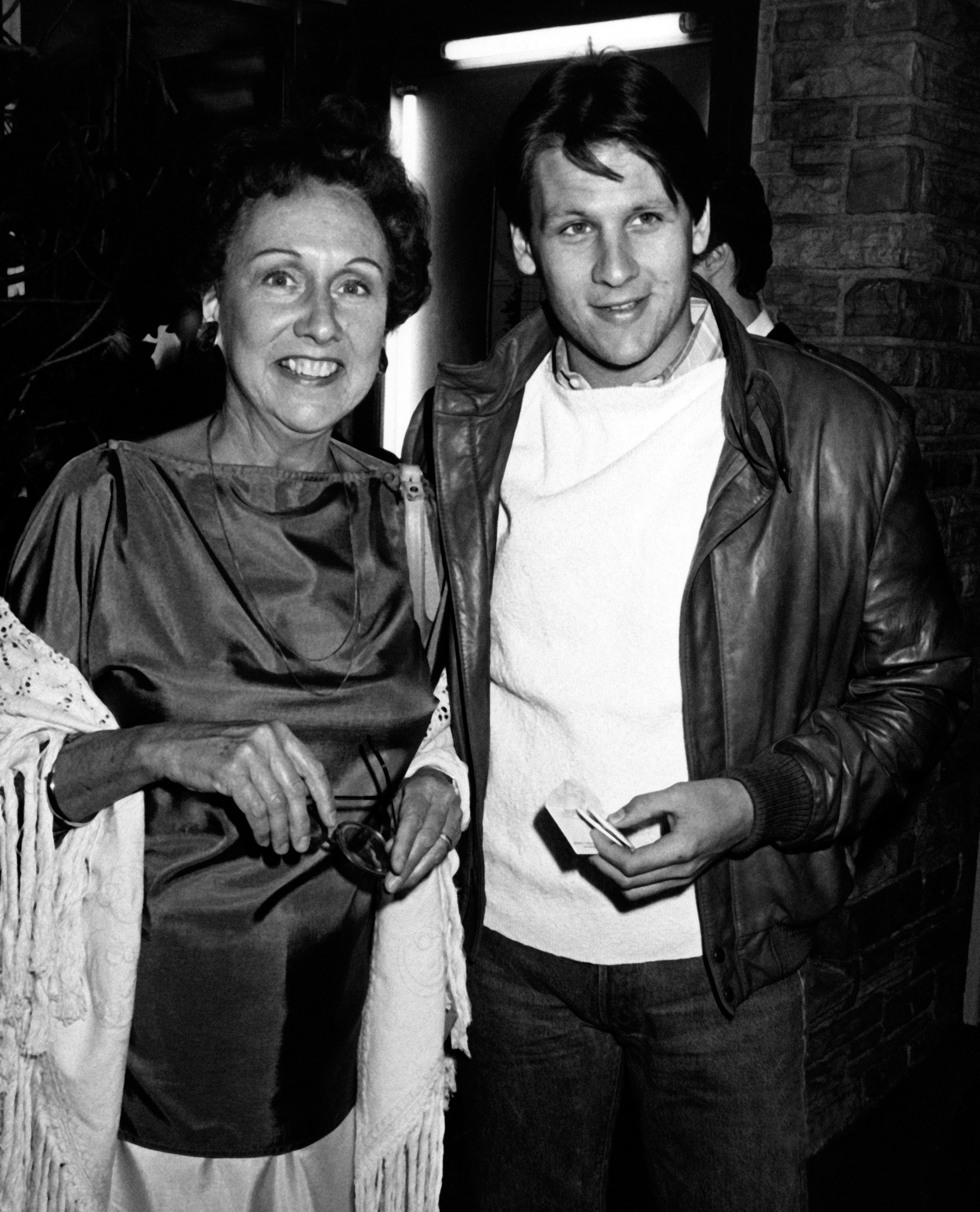 Jean Stapleton and son John Putch at the premiere of "Cloud Nine" on May 8, 1983 in Los Angeles, California. | Photo: Getty Images
CAREER HIGHLIGHTS
Stapleton was born Jeanne Murray in January 1923 in Manhattan, New York. Showmanship and creativity were integral to her life. Her mother, Marie, was an opera singer.
Her father, Joseph Edward, was an advertising billboard salesman while her brother, Jack, was a stage actor. Actress Betty Jane Watson was her cousin; her uncle Joseph E. Deming was a vaudevillian.
Stapleton first ventured into stage acting and Broadway before branching out into television. She garnered roles on numerous TV shows and movies. She performed in variety shows "The Sonny & Cher Comedy Hour" and "The Carol Burnett Show. "
She appeared in the TV shows "You Can't Take It With You" in 1979, as well as "Angel Dusted" and "Isabel's Choice" in 1981. She famously played Eleanor Roosevelt in the 1982 film "Eleanor: Woman of the World."
Stapleton also co-starred with acclaimed TV host Whoopi Goldberg in the 1990 sitcom "Bagdad Cafe." She also appeared in the 1996 film "Michael" starring actor John Travolta.
STAPLETON'S DEATH
Stapleton's career slowed down with age until she sadly passed away in May 2013 from natural causes. She was 90. Her death broke many hearts, including her former co-stars.
Most of Stapleton's former cast members were dead, while others like Struthers, Reiner, Danielle Brisebois, and James Cromwell remain active in show business.
Stapleton was survived by her two adult children, John and Pamela, who both followed in her footsteps in acting. As for John, he works as a filmmaker besides acting.
Please fill in your e-mail so we can share with you our top stories!