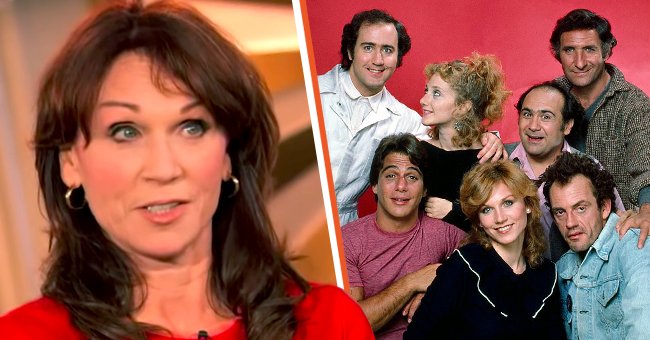 youtube.com/Queen Latifah | Getty Images
Taxi's Marilu Henner Was Admired by Fans and Stole 2 Co-Star's Hearts in a Year
"Taxi" actress Marilu Henner revealed she once dated two of her costars. Most fans know Henner and Tony Danza were an item but might be surprised to learn who else she dated from the cast.
Marilu Henner was most known for her character Elaine on the TV show "Taxi." The show ran on ABC for five years, during which Henner dated two of her costars.
Many fans of the iconic show about a taxicab company know that Henner and her costar Tony Danza, who played Tony Banta, were an item.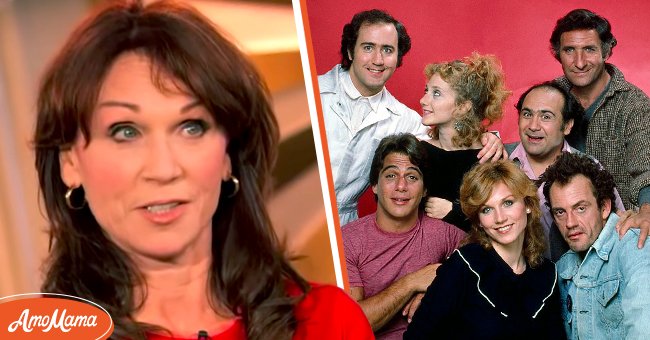 Marilu Henner during an interview with Queen Latifah [Left]. The cast of "Taxi" [Right]. | Photo: Youtube/Queen Latifah & Getty Images
Over the years, Henner and Danza have gushed about each other, working together, and reminisced about their short romantic relationship. Henner's unique ability makes cherishing these moments easy.
Besides being a talented actress, Henner has an extraordinary memory and can recall details about her past that others would have forgotten. Her unique skill is evident in her interviews, as she can remember precise moments.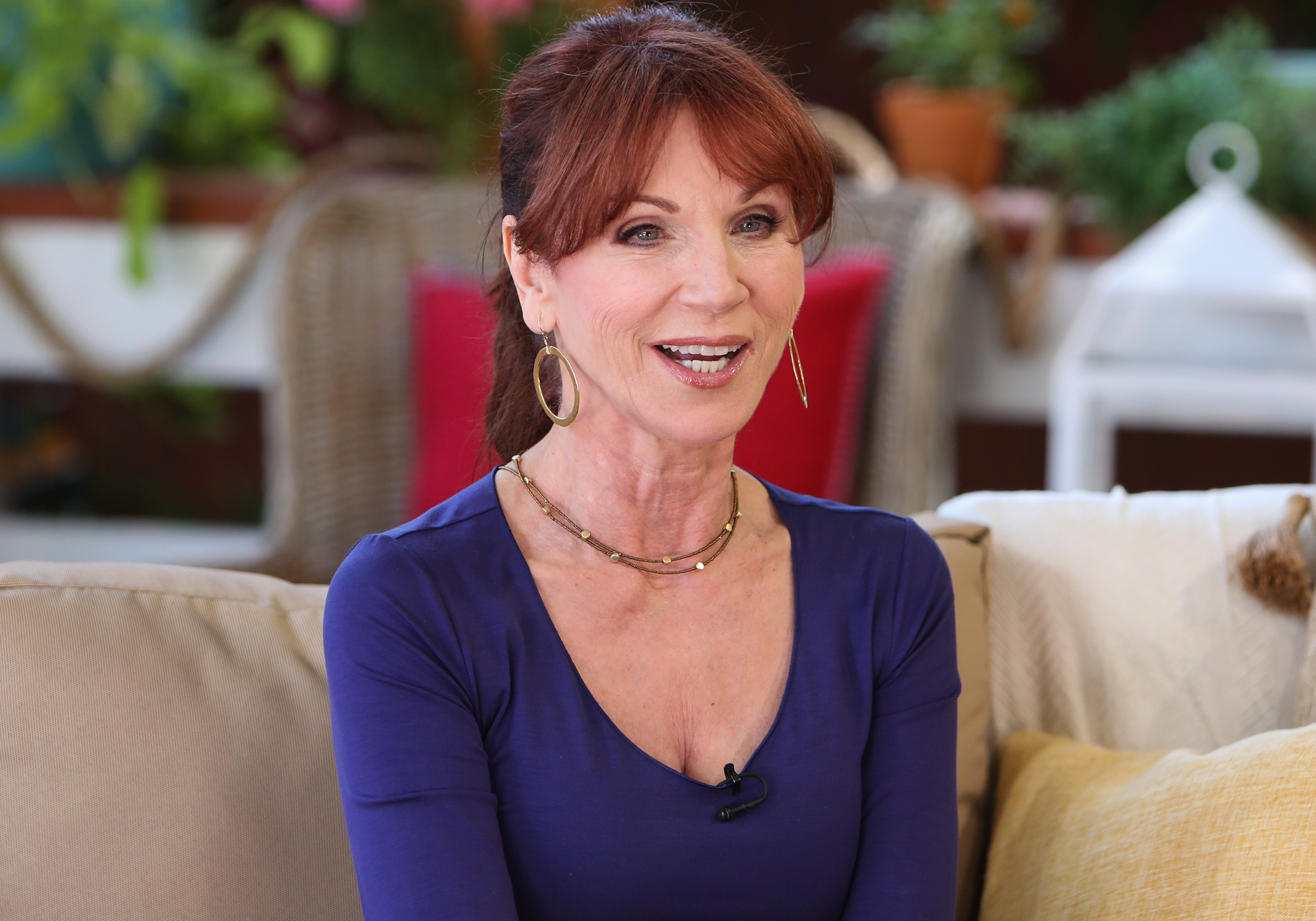 Marilu Henner pictured at Hallmark's "Home & Family" at Universal Studios Hollywood. | Photo: Getty Images
In 2012, she and Danza appeared on Anderson Cooper's show and relived when they first met. When asked if they remembered the first day they met, Henner responded:
"It was… Wednesday, July 5th 1978… And he [Danza] had his shirt off and was lying in the grass, you remember?... I came out and was like, "Oh he's in the show." "
Henner implied that she was excited to see Danza was part of the cast. Danza then butted into the conversation and said he was also happy that Henner was in the show because most of the cast was made up of men.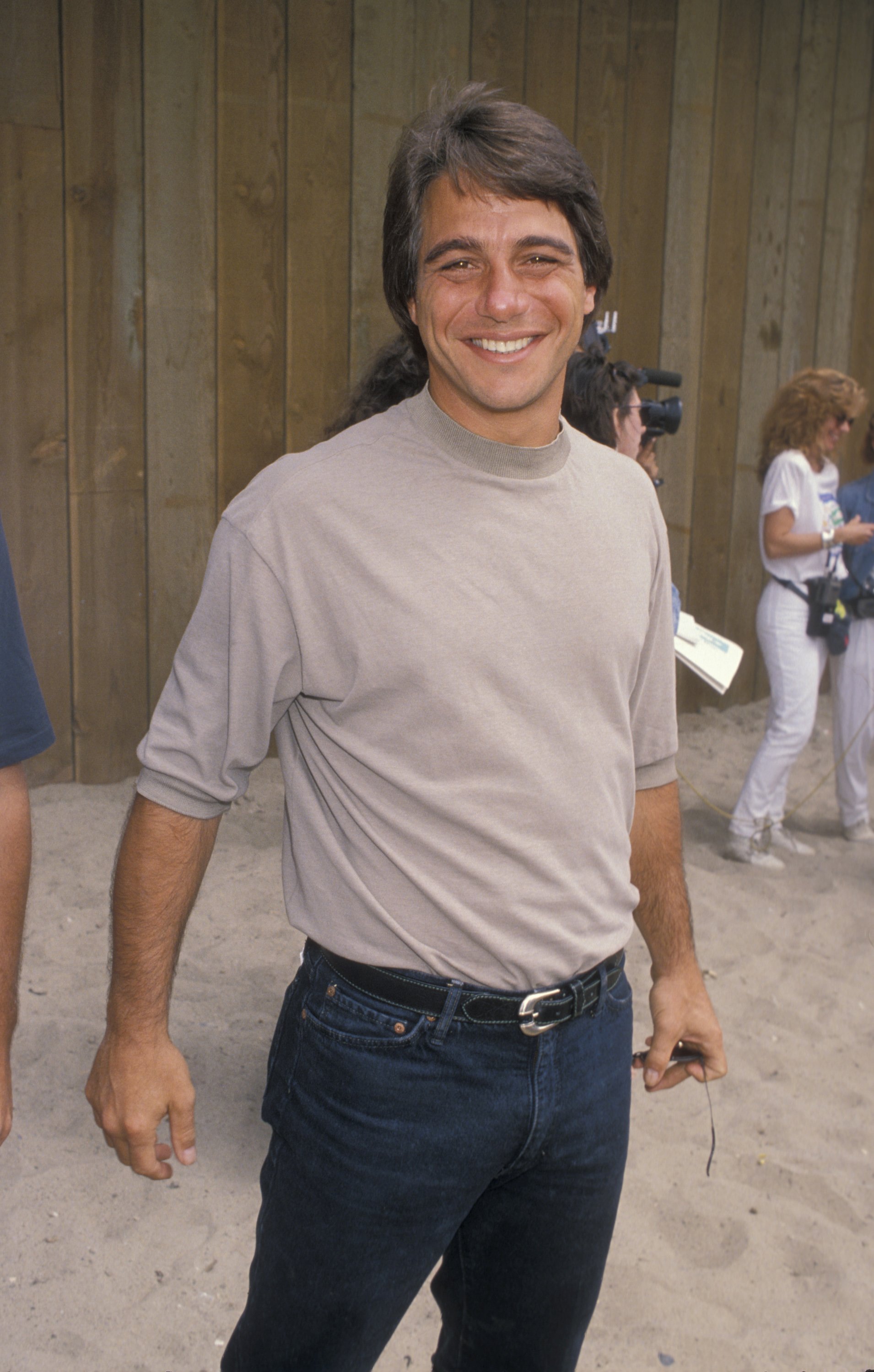 Tony Danza in 1989. | Photo: Getty Images
Henner revealed that within three weeks of the show's start, she and Danza were dating. However, the fling did not last long. Instead, they created a strong friendship and remained close through the years.
Furthermore, Henner regards Danza as one of her dearest friends from "Taxi," along with Jim Brooks. In an interview for Archive with American Television. Henner said:
"I talk to Tony more than I talk to anybody from the cast. I would say Tony and Jim Brooks are my two closest friends, by far."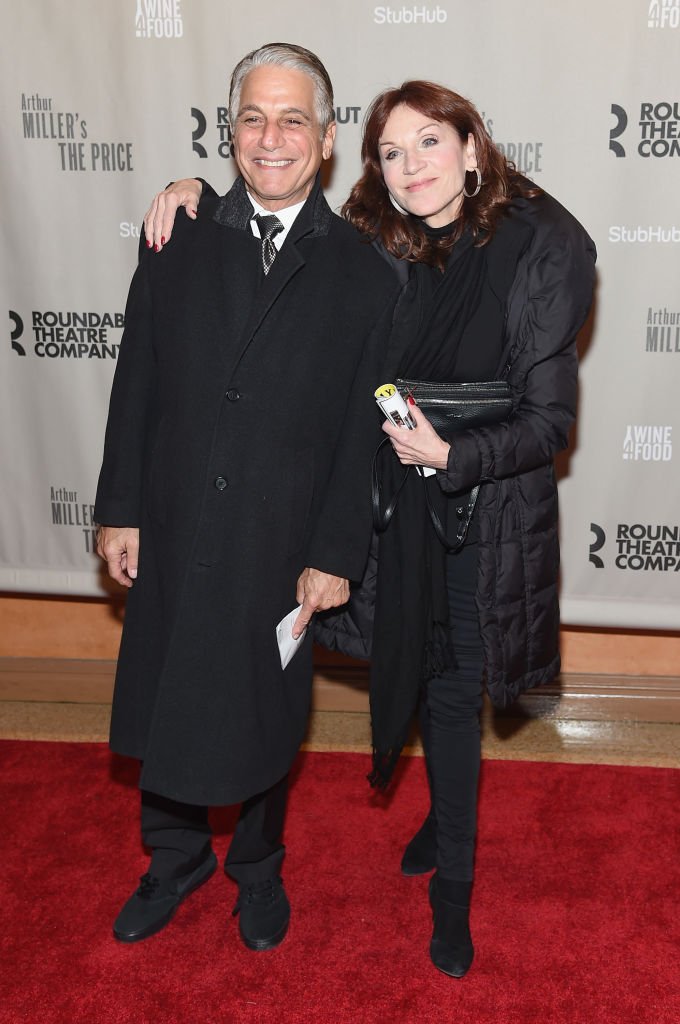 Tony Danza and Marilu Henner at the Arthur Miller's "The Price" Broadway Opening Night, 2017, New York City. | Photo: Getty Images
She explained that Danza saw her through all of her marriages. She also revealed she went to his wedding, his parent's funerals, and he is close to her children, so their relationship is far beyond a set romance.
In the interview, Henner gushed about her former costar and explained that he had a lot of energy on set, was fantastic, and was one of the nicest people she knew.
In terms of working with him, Henner revealed that he was an outstanding actor. There were times where he had what she called "crazy Tony moments," and they showed how only Danza could play his part.
Despite the close friends' admiration for each other and their great chemistry on and off-screen, a long-term romantic relationship was not in the cards for them.
So after a few months of their pair split, Henner was dating another of her "Taxi" costars, Judd Hirsch, who played Alex Reiger, the main protagonist.
The actress has admitted the pair's short relationship a few times in various interviews. During a 2020 interview with Bevy Smith on "Bevelations," Henner said after being asked if she dated Danza:
"Not only Tony Danza, but Judd Hirsch… Well, it was six guys and me. It was over a period of five years."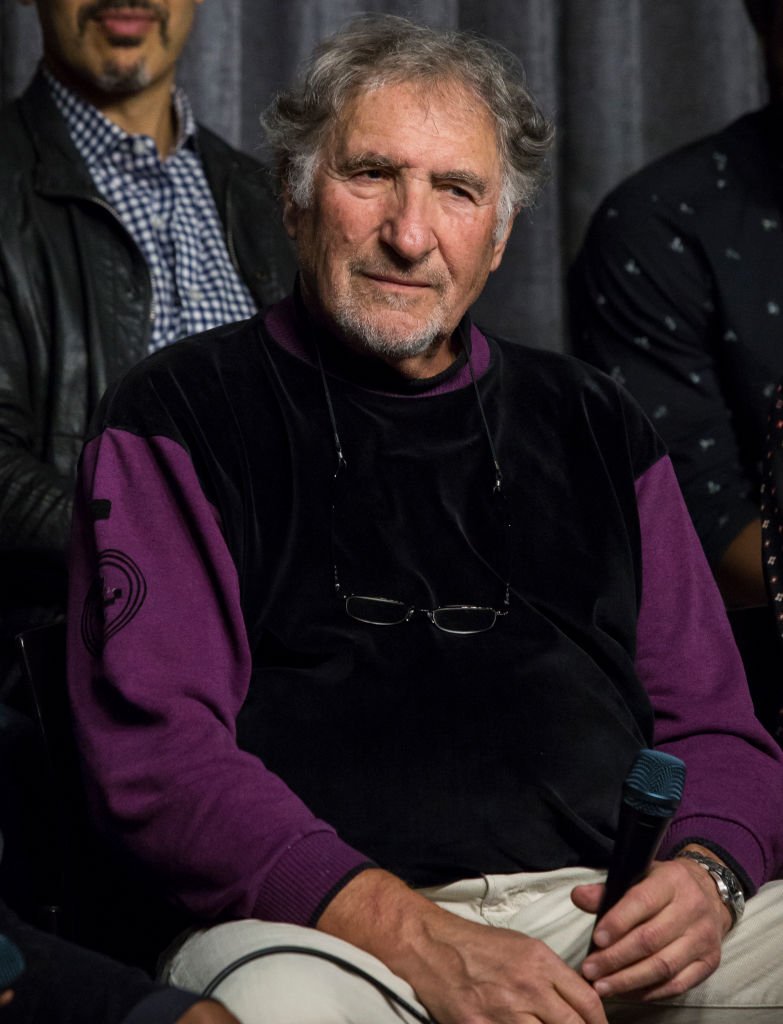 Juss Hirsch pictured at SAG-AFTRA Foundation's Conversations with "Superior Donuts" at SAG-AFTRA Foundation Screening Room, 2017, Los Angeles, California. | Photo: Getty Images
She explained that during the filming, she also got married and divorced and dated John Travolta. Henner added that it was the '70s and '80s, a time when people dated around, so it was not strange she dated two costars.
Some might be curious about whether there was any tension between the love triangle. As a result, Smith asked Henner how she managed to keep the peace on set because men can be territorial.
Henner admitted that she was not sure why it worked out so well. But she reasoned that perhaps it was because she is so close to her ex-boyfriends and ex-husbands that it did not allow for negative feelings.
Henner has been married to her current husband, Michael Brown, since 2006. Before Brown, she married Robert Lieberman from 1990 to 2001 and Frederic Forrest from 1980 to 1982.
The actress has two sons, Joseph and Marlon, who she welcomed with Lieberman. The family is close; as Henner shared, her sons and stepchildren, as well as everyone's parents and new spouses, video chat each week.
Brown and Henner do not have any children together but are wonderful step-parents to each other's kids. Brown has three children, Carine, Cassia, and Michael.
In an interview with The New York Times in 2017, Henner gushed over her husband and how he took on the role that most parents dread with her two pre-teens. She told the outlet:
"He's been their go-to guy completely when it comes to talking about sex."
The couple seemed very in love as they discussed their marriage, including their intimate times together. However, they also were not afraid to share the difficult seasons of their relationship.
Brown admitted that Henner has the upper hand when it comes to arguments because, with her hyperthymesia, it is impossible to argue over petty things. After all, her memory is so factual.
Henner was interviewed with others who share the skill for an episode of 60 minutes. She shared that it helped her move away from her image as an actress because people saw she was intelligent.
Unlike many of her costars who had successful Hollywood careers, Henner did not appear in many movies or TV shows after "Taxi." Instead of acting, she moved her focus to other passions, which are writing and health.
Henner has authored numerous books, including "Marilu Henner's Total Health Makeover." Henner and Brown also worked collaboratively on their book "Changing Normal: How I Helped My Husband Beat Cancer," which followed Brown's journey with cancer.
However, in recent years she has appeared in several Hallmark movies. In 2020, she appeared in the Hallmark movie "Love Lights Hanukkah" and shared a sneak peek of the film on her Instagram account.
Please fill in your e-mail so we can share with you our top stories!