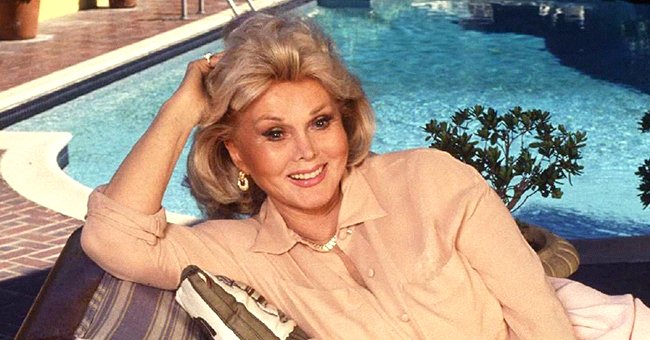 Getty Images
Zsa Zsa Gabor Married 9 Different Men Including Her 'Major' Love Who Took His Own Life

Zsa Zsa Gabor was a high-end socialite who seemed to have lived 99 years of her life to the fullest after marrying nine different men but had only one child.
Zsa Zsa Gabor was born Sari Gabor in Budapest, Hungary, in 1917 to Jolie Gabor and Vilmos Gabor, a soldier. She was named after Hungarian actress Sari Fedak, and her siblings were socialite Magda Gabor and actress Eva Gabor.
The star's parents were both from Jewish families. She studied at a Swiss boarding school in the 1930s and eventually followed her sister Eva to Hollywood.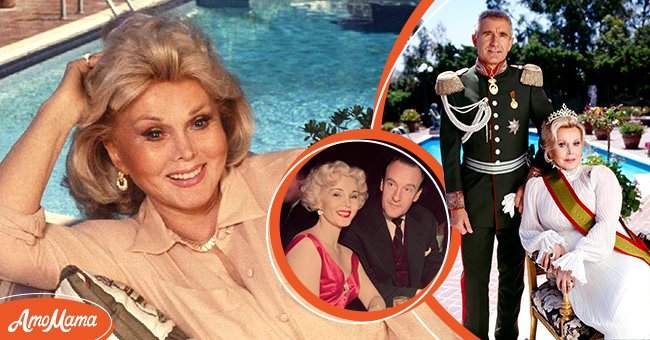 (L) Actress Zsa Zsa Gabor pictured posing at a poolside in her Bel Air Mansion 1992. (M) Hungarian native Zsa Zsa Gabor smiles sitting at a table with her husband, British actor George Sanders in the 1950s. (R) Zsa Zsa Gabor with her spouse Frederic Prinz von Anhalt photographed at home on June 6, 1990 in Bel Air, California | Photo: Getty Images
FACTS ABOUT ZSA ZSA
Zsa Zsa was a radiant blonde-haired who made her television debut on series and occasional movies. Her first role was in the 1952 film "Lovely to Look At."
She also starred in the comedy "We're Not Married!" at 20th Century Fox with Ginger Rogers. Her big break came with her starring role in "Moulin Rouge" that year. Zsa Zsa's main period of films was in the 1950s.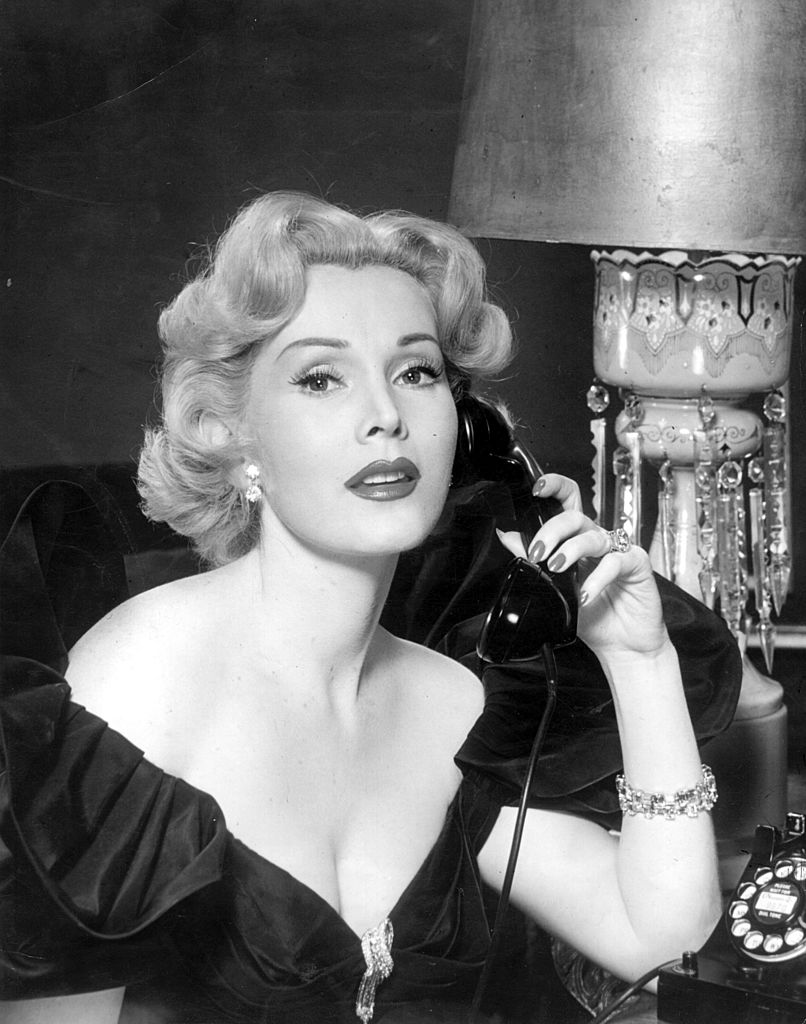 Pictured: The Hollywood star and film actress and most famous of the Gabor sisters, Zsa Zsa Gabor poses holding a telephone in the 1950s | Photo
The Miss Hungary titleholder was a hopeless romantic at heart, so much so that she wedded so many times in her life that she even wrote a book on serial romance.
Her 1970 tome "How to Catch a Man, How to Keep a Man and How to Get Rid of a Man" was published after being married five times.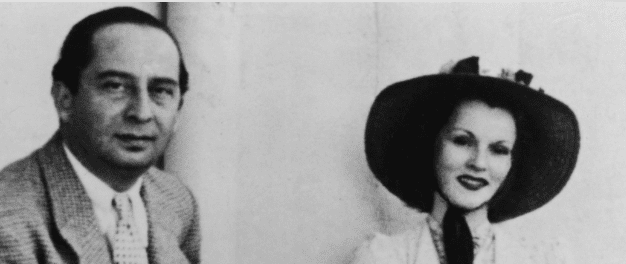 Portrait of Zsa Zsa Gabor with her husband Turkish diplomat Burhan Belge in 1940 in Ankara, Turkey | Photo: Getty Images
HER LOVE LIFE
Zsa Zsa went on to marry three more times, and along the way, she broke many engagements, and one wedding was declared invalid because a pending divorce was not final.
On June 20, 1940, the Hollywood leading lady traveled to the United States. At the time, she was married to Burhan Belge, a Turkish diplomat, and had planned to spend four months at the Beverley Hills home of her younger sister Eva.
On April 11, 1942, after having her marriage to Belge annulled, Zsa Zsa remarried a wealthy hotel magnate Conrad N. Hilton in New Mexico. He was 55 years of age, and she was in her twenties.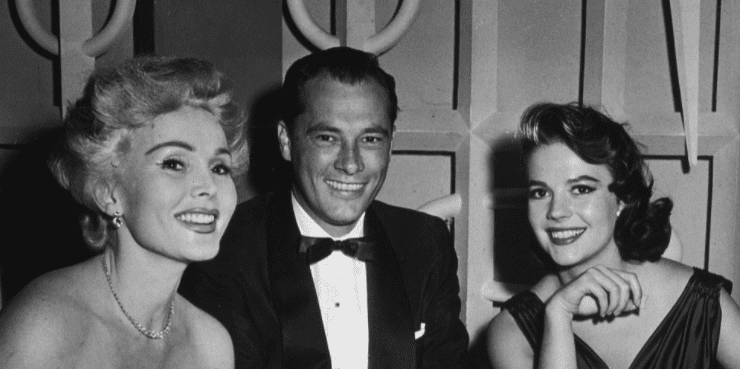 Zsa Zsa Gabor poses alongside Conrad Hilton and American actress Natalie Wood at Mike Romanoff's restaurant on June 13, 1957 | Photo: Getty Images
However, on September 17, 1946, she was granted a divorce from Hilton, with whom she shared a daughter, Francesca. She was their only daughter.
Then on April 1, 1949, the star announced plans to wed British actor George Sanders. The duo tied the knot the next day in Las Vegas. It was her third marriage and Sanders' second.
Still, their newfound love was short-lived as cracks within their marriage began to become apparent, beginning November 2, 1953. Soon after, Sanders filed for divorce, citing mental cruelty.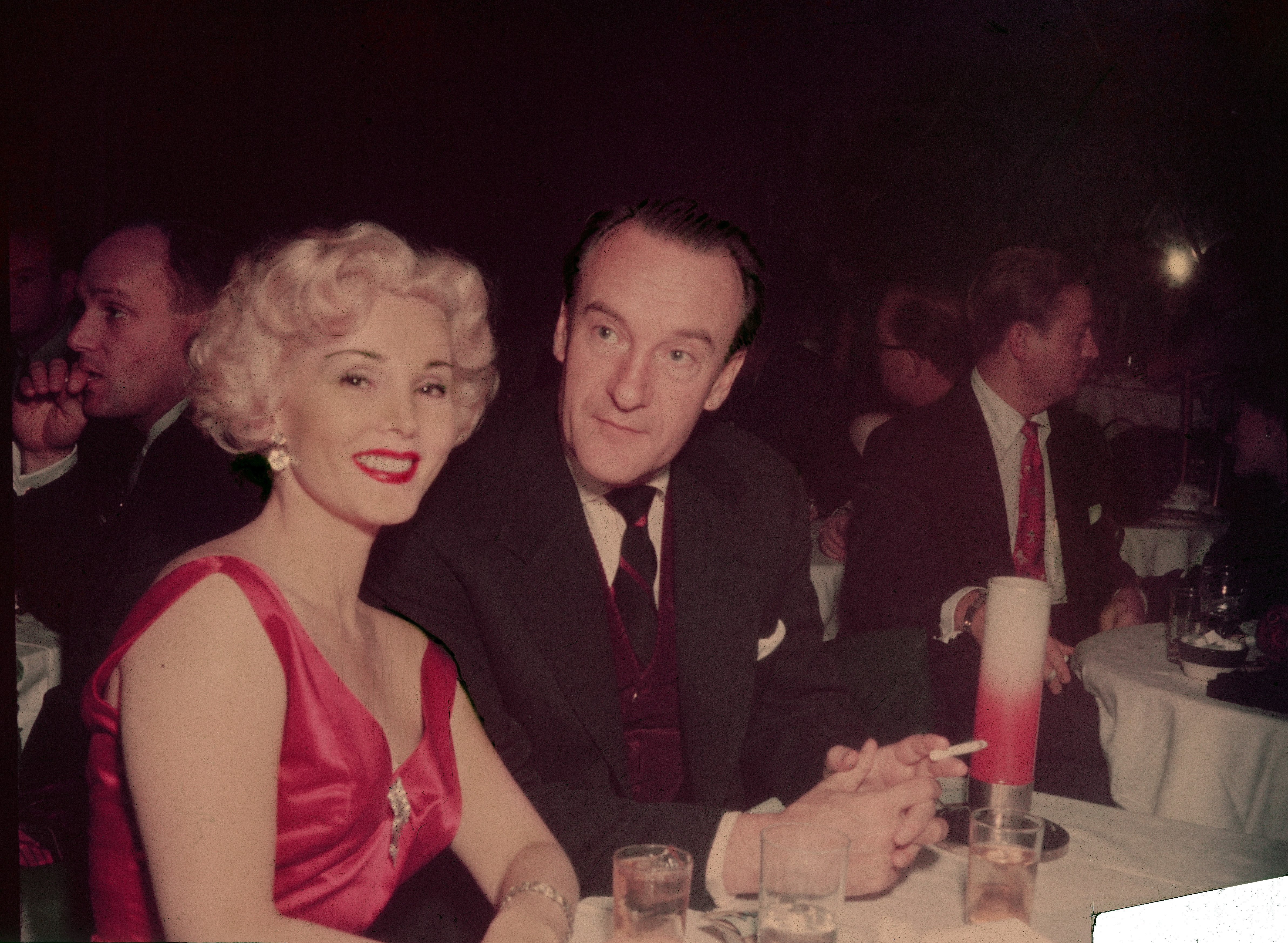 Zsa Zsa Gabor smiles sitting at a table with her husband, British actor George Sanders in the 1950s | Photo: Getty Images
On March 18, 1954, Zsa Zsa denied being romantically linked to a Dominican diplomat, Porfirio Rubirosa, during his days-long marriage to heiress Barbara Hutton. Zsa Zsa had previously had an affair with Rubirosa and told The Times:
"I plan to marry nobody."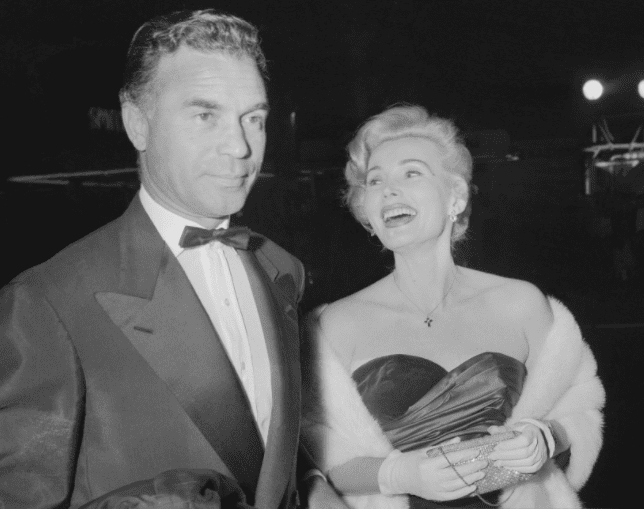 Socialite Zsa Zsa Gabor dressed up in an evening dress with lover Porfirio Rubirosa, in 1955 | Photo: Getty Images
On April 6, 1955, she finally obtained the final decree from Sanders. Despite previously denying her connection to Rubirosa, they both shared plans to get married.
Meanwhile, on March 3, 1957, Zsa Zsa's mother, Jolie (a jeweler), also walked down the aisle to wed her third husband at the time.
On January 8, 1959, Zsa Zsa hinted that she would marry a wealthy Los Angeles contractor Hal B. Hayes. The former lovers initially planned on tying the knot in 1956, but the ceremony never took place.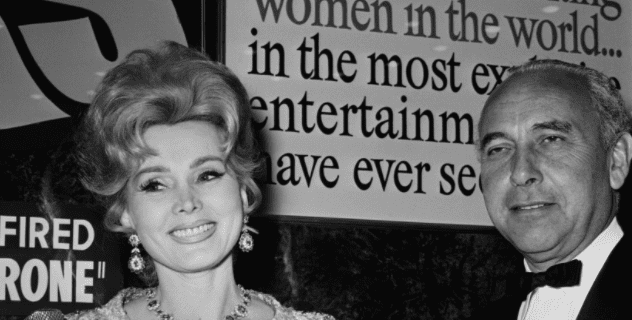 Zsa Zsa Gábor and her husband Herbert Hunter at the premiere of "The Victors" in 1963 in the United States | Photo: Getty Images
Nonetheless, Zsa Zsa married her fourth husband on November 5, 1962, industrialist Herbert L. Hunter claiming that she would ensure their union lasted. She said:
"I am going to work very hard to make it my last."
Hunter was the chairman of the board of directors of Struthers Wells Corp. of Harrison in New York. It was his second marriage, and even though Zsa Zsa said she would try her best to make it her last, they uneventfully divorced less than four years later.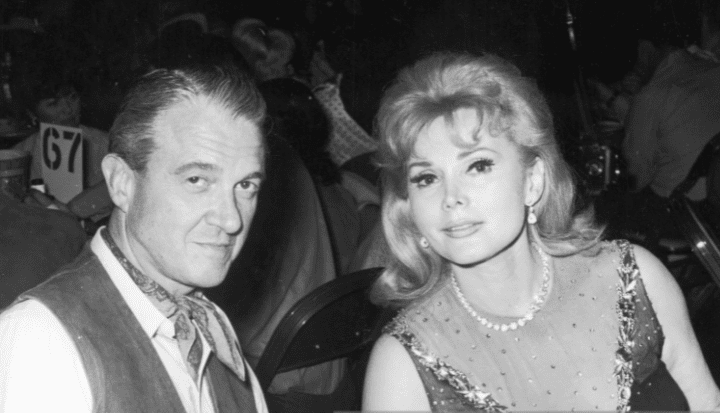 Zsa Zsa Gabor and her husband, Joshua S Cosden Jr at the SHARE Boomtown charity party on May 14, 1966 | Photo: Getty Images
On March 4, 1966, just a day after divorcing Hunter, Zsa Zsa picked up a license in Santa Monica to tie the knot for the fifth time and told reporters that she met the groom, Joshua S. Cosden Jr., six weeks earlier at a party.
Cosden was a Dallas petroleum executive, and his marriage to Zsa Zsa abruptly ended in divorce a year after saying their 'I dos.'
In June 1966, during an interview with The Times titled "How to Catch a Man," Gabor advised: "Never let a man be too sure of you. He finds this boring."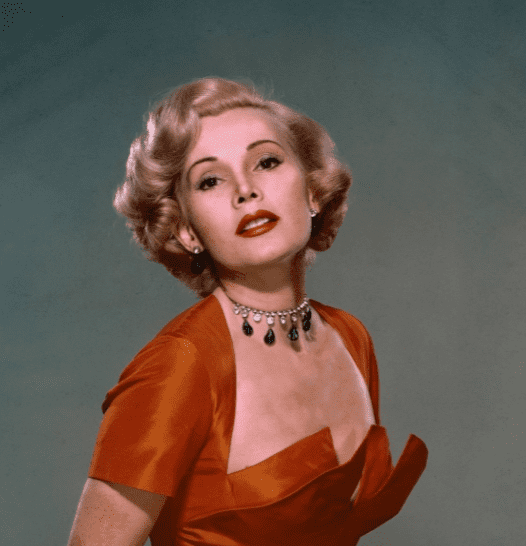 Studio portrait of the Hollywood starlet Zsa Zsa Gabor between 1950 and 1955 | Photo: Getty Images
On April 24, 1972, Zsa Zsa's third husband Sanders was found dead in Spain after committing suicide. She shared that she was devastated and called him the major love of her life upon learning about his death.
On September 24, 1973, her family gathered as her younger sister Eva married Frank Gard Jameson, a senior consultant at an engineering company. It was Eva's fifth marriage and put her on par with both her siblings.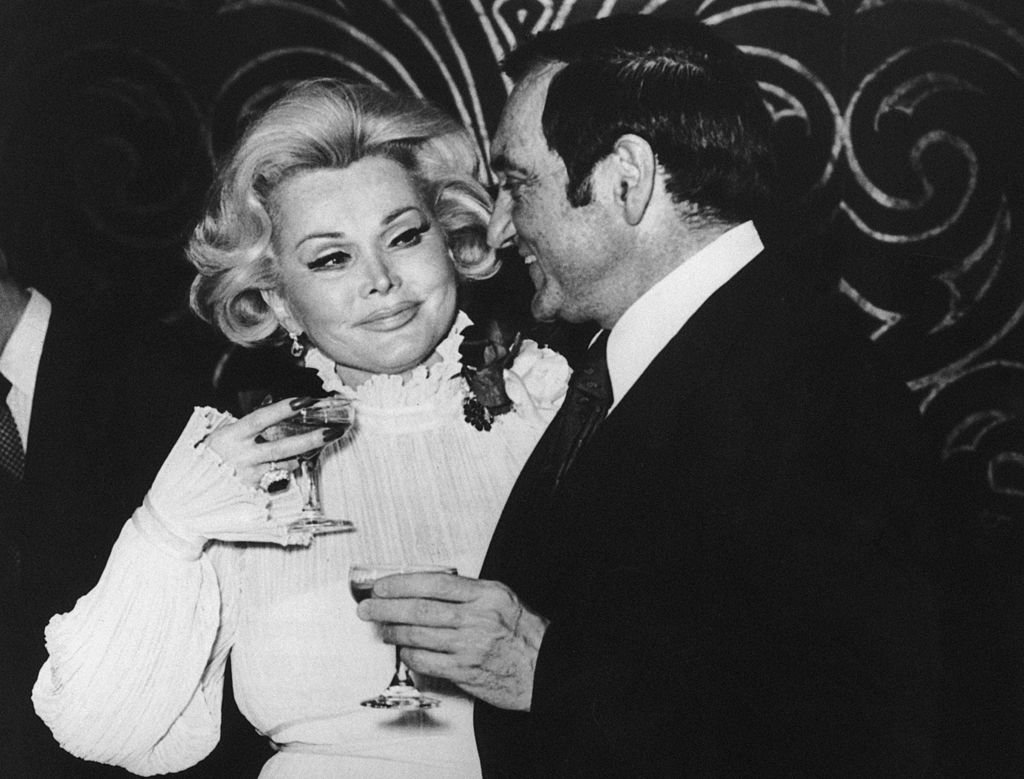 Zsa Zsa Gabor with her sixth husband, former actor Jack Ryan, after their wedding at Caesar's Palace on January 21, 1975 in Las Vegas | Photo: Getty Images
In addition, the former Miss Hungary married her sixth husband, millionaire industrialist Jack Ryan on January 22, 1975, in Las Vegas.
However, just three days after divorcing Ryan in August 1976, Zsa Zsa married Beverly Hills attorney Michael O'Hara in the bridal suite of the Las Vegas Hilton. It was O'Hara's fourth marriage.
She went on to marry Felipe de Alba in April 1982 on a yacht off Puerto Vallarta. Still, the union was deemed invalid because her divorce from O'Hara had not yet been finalized.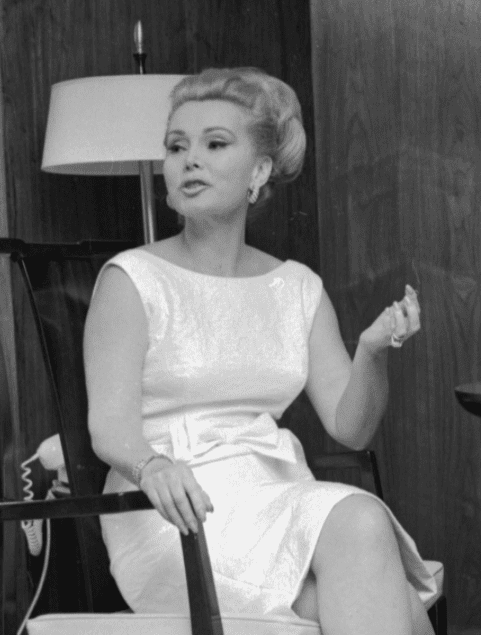 Pictured: Zsa Zsa Gabor at the Hilton Hotel on May 29, 1964 in London | Getty Images
As a result, Zsa Zsa canceled her nuptials with De Alba, which they planned for July. Speaking on her relationship with him at the time, the starlet of the Hollywood golden age said:
"He bored me. He's a playboy, and I'm a hard-working actress."
She announced plans to marry again on July 28, 1986, and eventually did from that point onwards. She wed her ninth husband, Prince Frederick von Anhalt (more than 25 years her senior).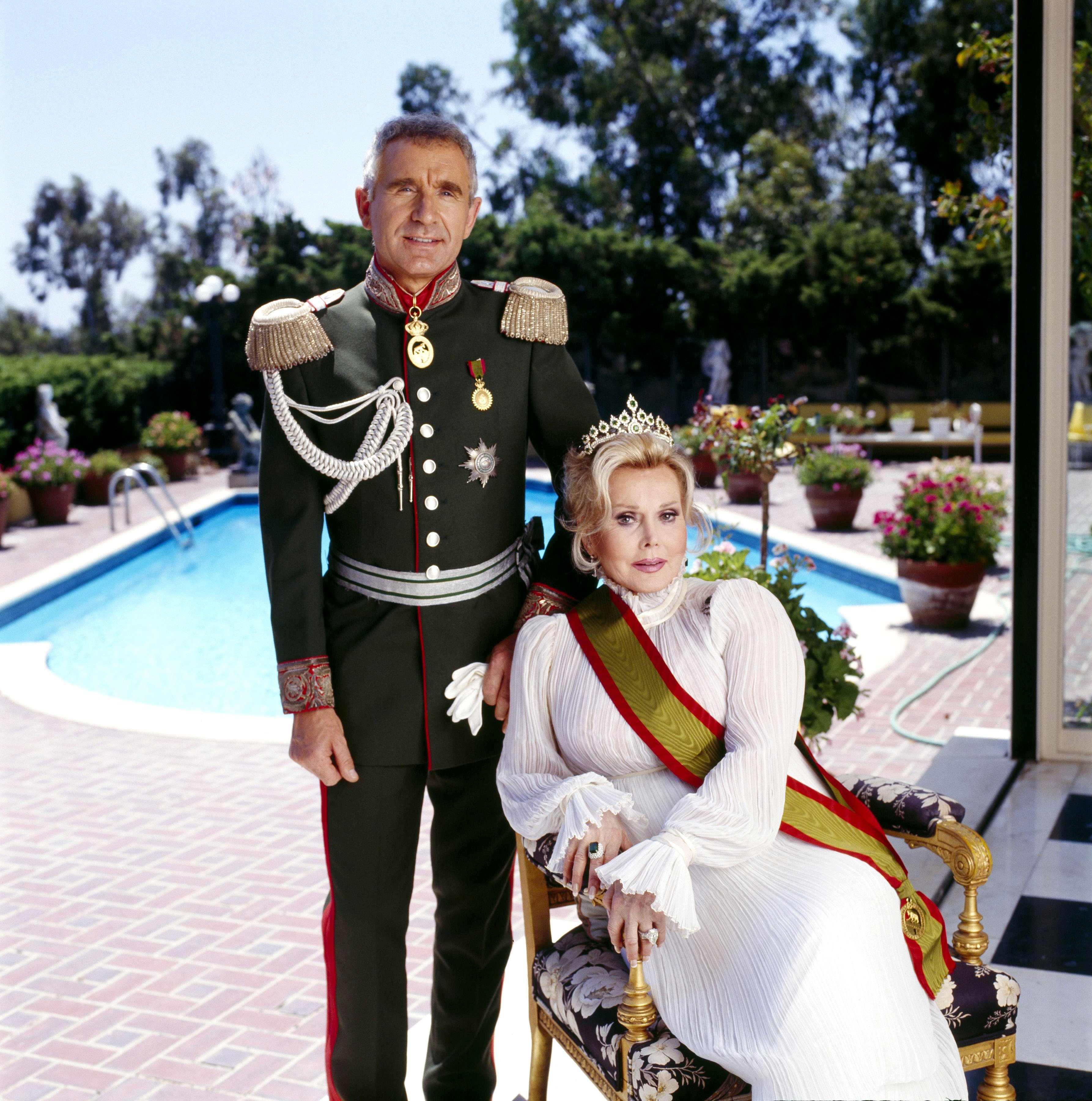 Zsa Zsa Gabor with her ninth husband Frederic Prinz von Anhalt photographed at home on June 6, 1990 in Bel Air, California | Photo: Getty Images
The couple met in October 1982 at a party in Los Angeles; Zsa Zsa was 39 years old at the time. Von Anhalt told The Hollywood Reporter in March 2018 about their first interaction before he left the event:
"We spoke German, about our love of Munich. I said I had another engagement."
He revealed that she asked where he was staying and the next day called him to visit her Bel Air mansion. Four years later, they became husband and wife.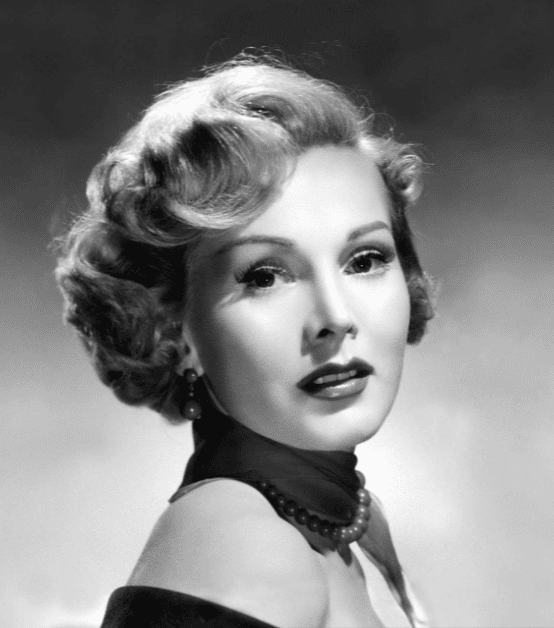 An undated image of Zsa Zsa Gabor in a scene from the 1953 musical film "Lili" | Photo: Getty Images
HER PASSING
In the early 2000s, Zsa Zsa became gravely ill, and on December 18, 2016, she died from a heart attack at age 99, when Von Anhalt was 74.
The two had been married for 29 years until her death making it Zsa Zsa's longest marriage ever and longer than her previous marriages combined. More than a year after her death, the German American businessman set up an estate auction of her belongings in April 2018.
Zsa Zsa's belongings included her extensive wardrobe of Chanel and Valentino and her Steinway piano, which her former spouse Sanders had painted gold.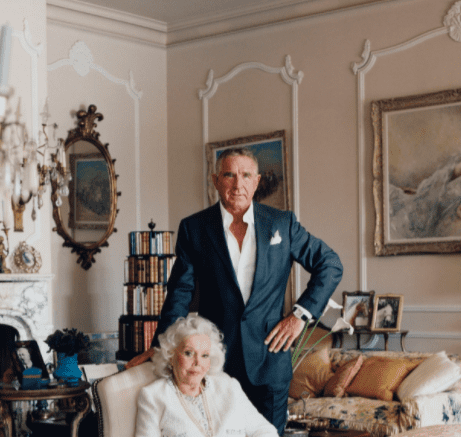 Zsa Zsa Gabor and Prince Frederic von Anhalt photographed at home for Vanity Fair Magazine on May 5, 2007 in Bel Air, California | Photo: Getty Images
Zsa Zsa's ashes were scattered in her home country, and Von Anhalt accompanied her remains to a cemetery in Budapest for burial. He revealed that his beloved wife had requested in her will that she wanted to return to her native land after death.
The widower made the trip via London and Germany, telling Reuters at the time that he wanted the ceremony for his late spouse to be a celebration of life and not a funeral. Notably, a quarter of her ashes stayed in LA. He added:
"She was first class, she had her seat and her passport. It was her last trip. She always used to go first-class; she had her champagne, caviar…."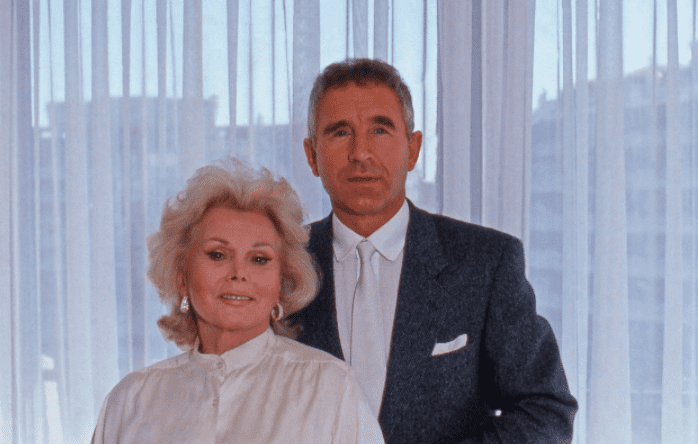 An undated picture of Zsa Zsa Gabor with her German businessman Frederic Prince of Anhalt | Photo: Getty Images
THE AFFAIR & LOVECHILD
A year before Zsa Zsa died, Von Anhalt revealed that he had an affair with American model and actress Anna Nicole Smith when the paternity of her daughter Dannielynn came into question.
At first, two men, oil billionaire J. Howard Marshall, who was previously married to Smith and her former boyfriend Larry Birkhead, claimed that they fathered the child.
Von Anhalt dismissed the claims and shared that he was, in fact, the father. He disclosed he and Smith and a decade-long affair saying: "She was a hot girl. If I had sex with her, I don't talk about it… I'm a married man."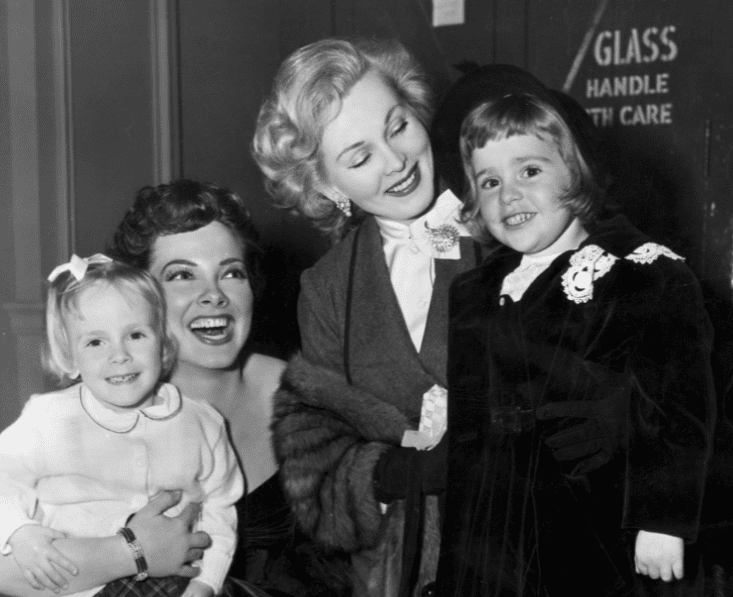 Zsa Zsa Gabor with fellow actress Kathryn Grayson and their daughters on the set of "Lovely To Look At" in 1952 | Photo: Getty Images
ZSA ZSA & HILTON'S DAUGHTER
As for Zsa Zsa, after all her marriages, she only bore one child, Francesca, whom she claimed she gave birth to after her second husband Hilton sexually assaulted her.
She and Hilton divorced after the birth of their child. In 2007, Francesca told the LA Times that she spent Christmases and lunches with her father, but they were never close.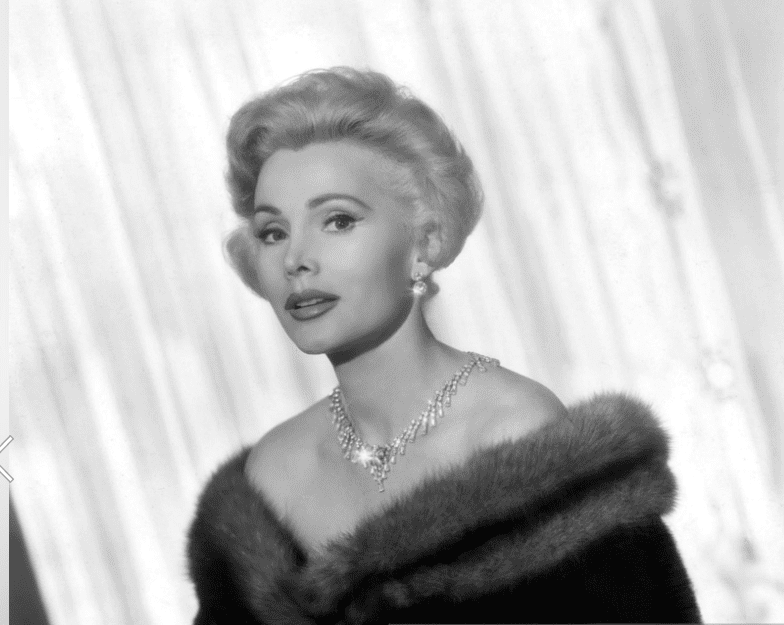 Pictured: An undated image of Zsa Zsa Gabor in a scene from the movie "The Man Who Wouldn't Talk" | Photo: Getty Images
When the businessman died in 1979, he left Francesca only $100,000 out of his fortune, and most of Hilton's wealth got allocated to charity.
His estate was worth approximately $200 million at the time, including the Hilton Hotel stock interests. With that said, Francesca contested the will but dismally failed in her attempt.
Please fill in your e-mail so we can share with you our top stories!