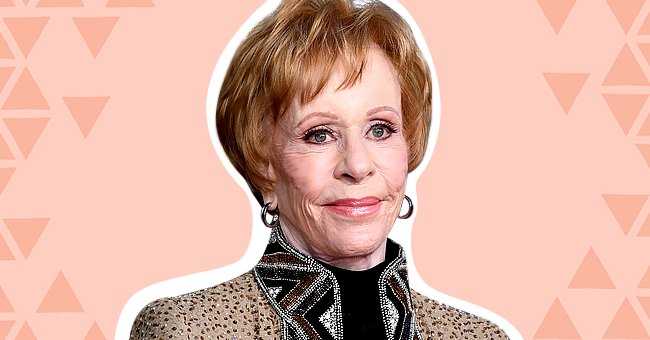 Getty Images
Carol Burnett Showcased Her Sharp Wit When a 1974 Earthquake Shook the Set of Her Show
Carol Burnett remains one of the most popular figures in Hollywood, having enjoyed a career spanning more than five decades. Throughout her career, she became known for her composure.
Carol Burnett is one of America's most beloved TV stars and boasts a well-decorated career. Burnett's career soared in the '60s to the '70s with her long-running variety show, "The Carol Burnett Show."
Her career began with several guest appearances on various shows before the launch of her eponymous production. After that, Burnett had a diversified career. She featured in several films and Broadway projects.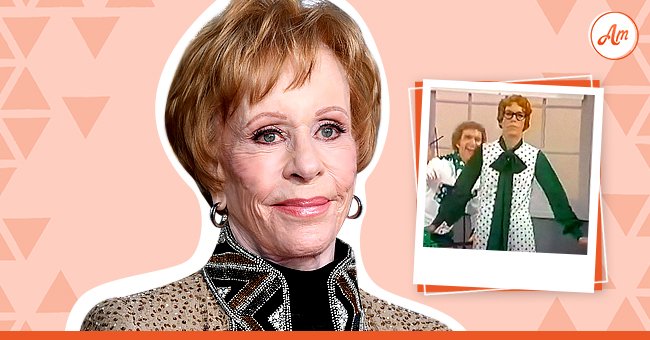 Carol Burnett attends the 76th Annual Golden Globe Awards at The Beverly Hilton Hotel on January 6, 2019 [left] | Photo: Getty Images
Her career and contribution to the entertainment industry have been recognized several times. She received the Kennedy Center Honors in 2013, one of the most prestigious prizes awarded to artists who have influenced American culture through their work.
Now 88, Burnett has nothing to prove other than sharing from the wealth of her experience as one of the oldest TV stars. The TV icon often enjoys talking about standout moments from her career, and one moment she finds unforgettable was a 1974 earthquake.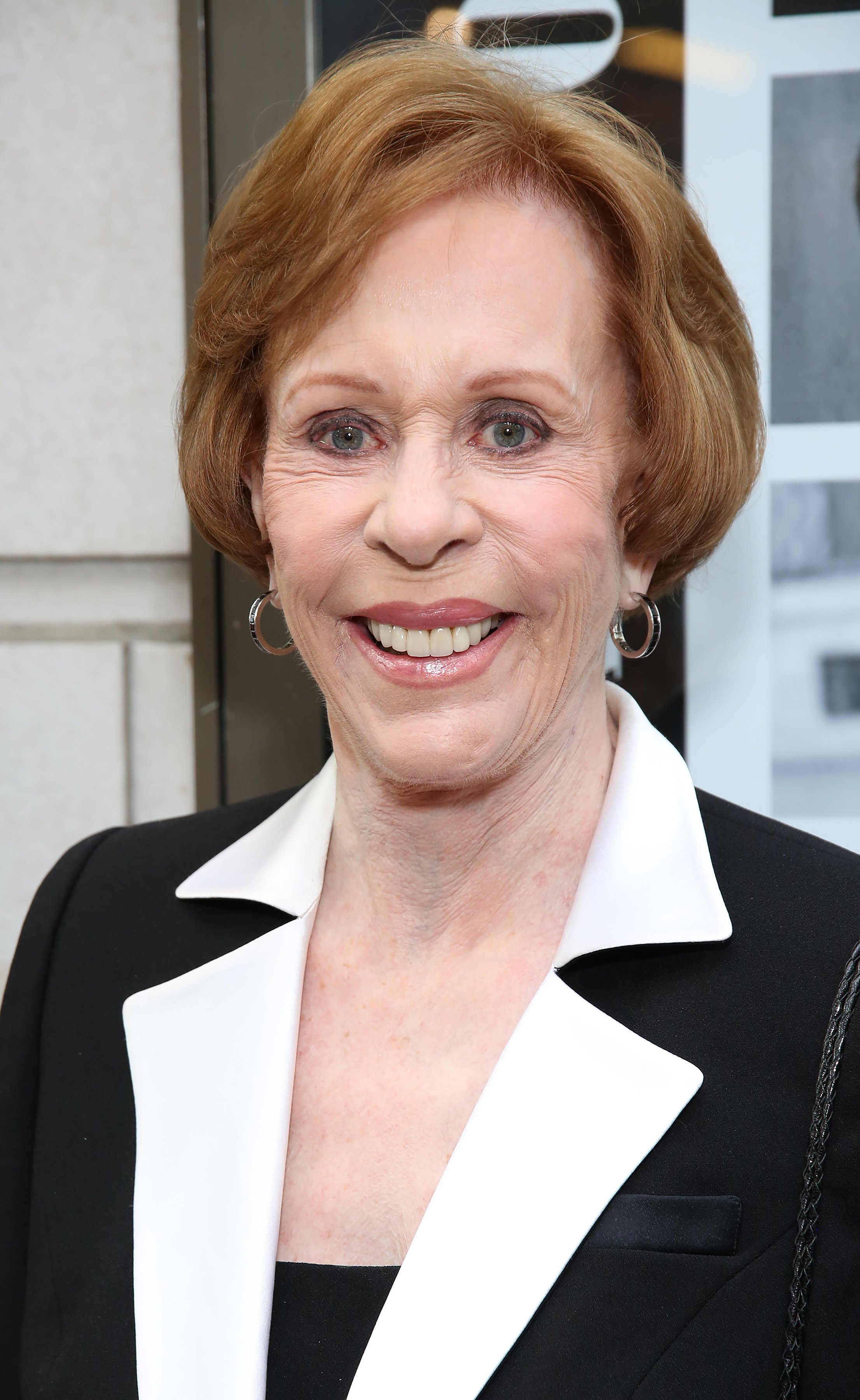 Carol Burnett during the Broadway Opening Night performance of 'The Prince of Broadway' at the Samuel J. Friedman Theatre on August 24, 2017. | Source: Getty Images
BURNETT SHOWED HER WIT
"The Carol Burnett Show" featured a plethora of superstars from film, television, and music during its 11-season run on CBS. Burnett shared the stage with stars like Jimmy Stewart, Cher, Bing Crosby, and Flip Wilson.
In addition, she was able to secure guest appearances for several top-ranking music groups of the time. The Jackson 5 topped the charts with success after their hit song in 1974, and they appeared as guest stars in season 7 of the show.
Unfortunately, during their sketch with Burnett, a potentially deadly scenario occurred, requiring quick thinking from the show's presenter to keep things calm.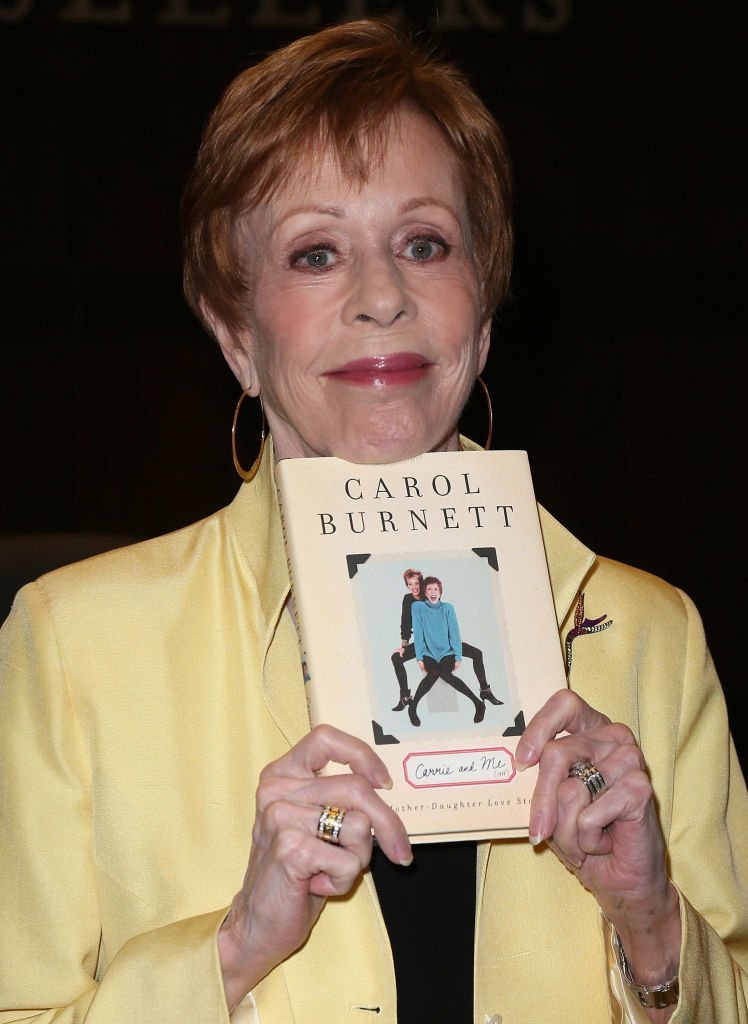 Carol Burnett attends a signing for her book "Carrie and Me: A Mother-Daughter Love Story" | Photo: Getty Images
The "Jackson 5" were to play a series of bored kids listening to an older woman, played by Burnett, teach music. The studio was surprisingly hit by an earthquake during the skit with the famous Jackson brothers, sending everyone into chaos.
Instead of panicking, Burnett maintained her composure and remained in character as the strict teacher to maintain a cool demeanor.
Burnett looked at her audience and realized no one had moved, so she continued to play her role. In her interview, the actress explained she did not want to keep the crowd waiting and saw it as an opportunity to be spontaneous.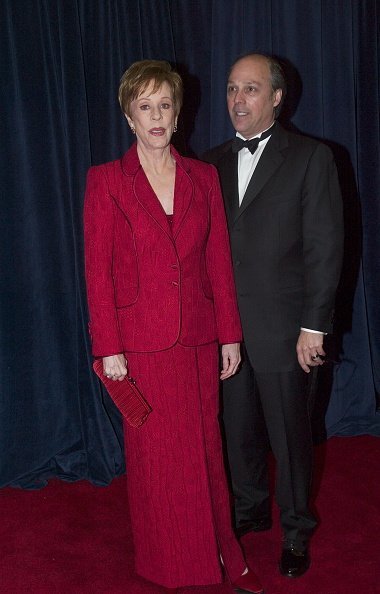 Carol Burnett and Brian Miller at the United States State Department on December 6, 2003. | Photo: Getty Images
THE JACKSON'S WERE INTROVERTED
In her book, "In Such Good Company: Eleven Years of Laughter, Mayhem, and Fun in the Sandbox," the Golden Globe winner opened up on some hilarious behind-the-scenes stories. Some featured popular guest stars like Dick Van Dyke and Joan Rivers.
The Jackson brothers made an impression on Burnett when they appeared on her set. She realized, during rehearsal, that the brothers were all shy and introverted, but when it came to performing on stage, they were bold and imposing.
She described them as the greatest kids in the world and confessed how she looked forward to having them on her show again. But she also revealed that Michael's perception of himself saddened her.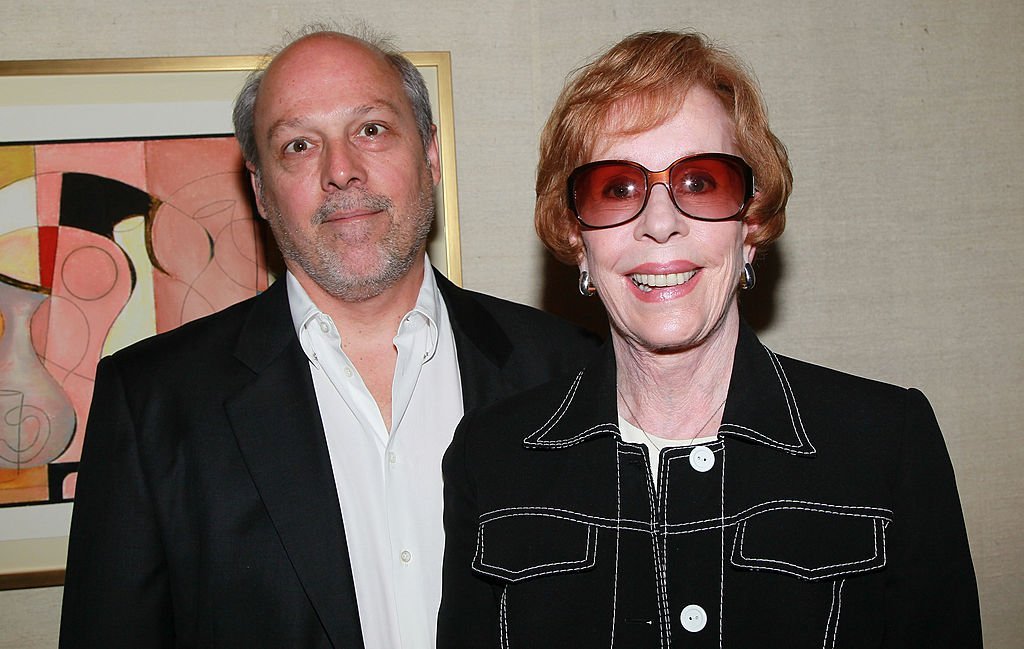 Carol Burnett and Brian Miller attend Blake Edwards' art exhibit preview at Leslie Sacks Fine Art on June 5, 2010. | Photo: Getty Images
According to Burnett, the late King of Pop thought he was ugly and underwent surgery to change his looks several times. The Jackson brothers made three appearances on the show, and each time was an experience.
Janet Jackson later appeared on Burnett's show, performing "The Beat Goes On" with brother Randy Jackson. She was only eight years old at the time, but it remains an iconic moment for her as she once shared the clip on Instagram.
BURNETT'S LIFE AND CAREER
Burnett was born in San Antonio, Texas, on April 26, 1933, to Joseph and Ina Louise Burnett. Burnett moved to a modest apartment in Hollywood, California, with her grandmother, Mabel Eudora White, after her parents split in the late 1930s.
She later graduated from Hollywood High School in 1951. Burnett once recalled seeing her parents suffer from alcohol abuse while pursuing their dreams of making it big in Hollywood.
She described her mother as mean after being drunk while noting that her dad remained nice and sweet, although his lifestyle made it difficult for him to hold a job.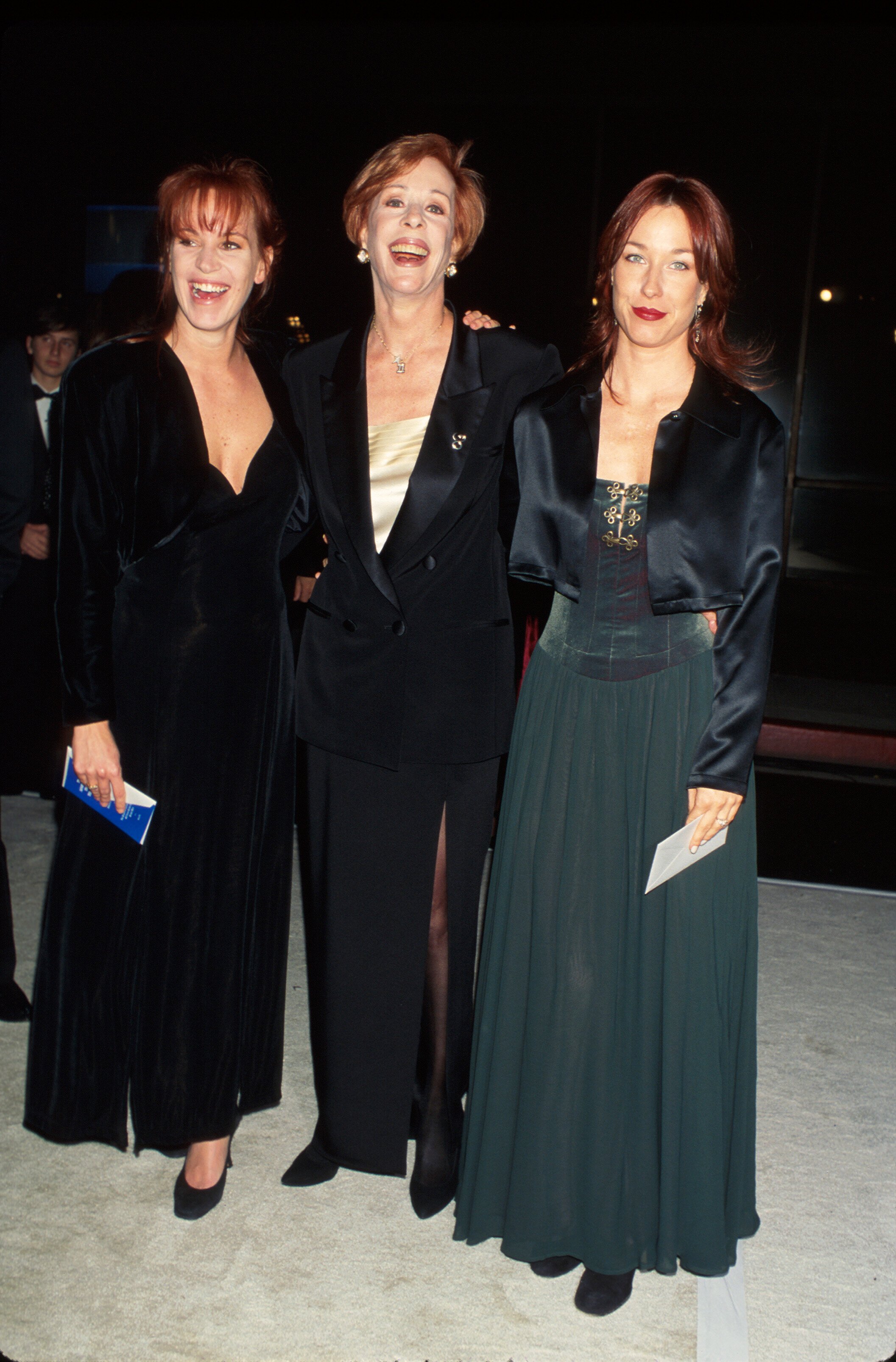 A photo of Carol Burnett (C) w. daughters Erin (L) and Jody Hamilton (R) from " The LIFE Picture Collection" created on January 01, 1996. | Photo: Getty Images
Speaking of her mom's drinking problems, Burnett said, "But she started heavily in her 30s. And she was a mean drunk. She could really get mean and vicious and angry. Again, that frustration just came out when she drank."
The TV host fell in love with Hollywood during her frequent trips to the theatres with her grandmother. It was during these trips when she realized she wanted to be an actress.
Shortly after her education at the University of California, where she studied to become a playwright, she moved to New York in hopes of becoming a star.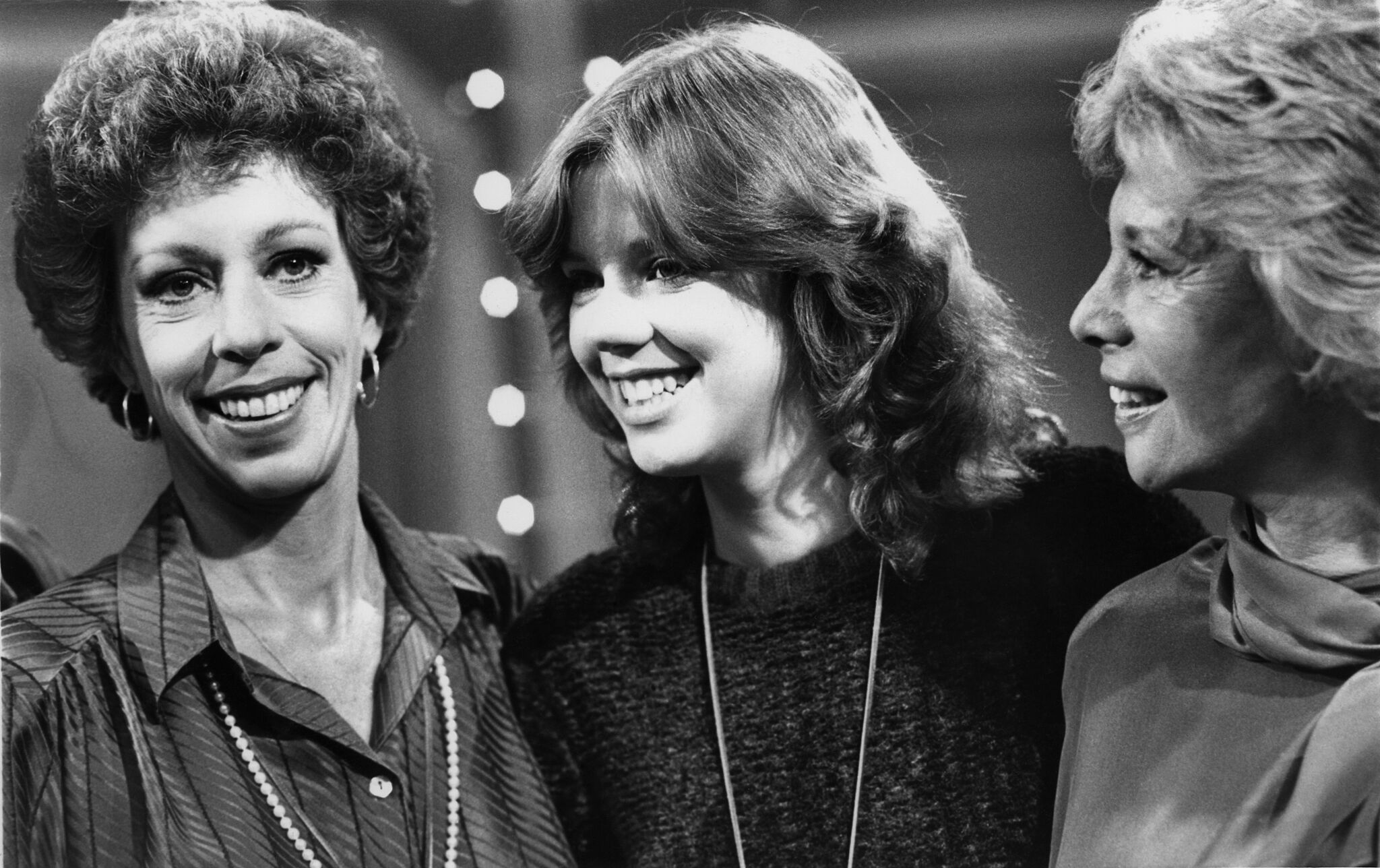 Carol Burnett, (left) and her daughter Carrie Hamilton (center) join Dinah Shore for the taping of the 'Dinah and Friends' show on October 23, 1979. | Photo: Getty Images
Burnett debuted on television in the early 1950s with a brief appearance on the children's show, "The Winchell-Mahoney Show." Soon after, she co-starred in the sitcom "Stanley" with Buddy Hackett. The show helped make her popular and opened more doors for her.
Burnett joined "The Garry Moore Show" as a regular in 1959. She was also featured in a few CBS programs over the years and became a well-known performer before being given her show, which became a hit.
Asides from her popular show and other television roles, Burnette made several appearances on various feature films. These included the 1972 film "Pete' n' Tillie," "The Front Page," "Annie," "Noises," and "Off."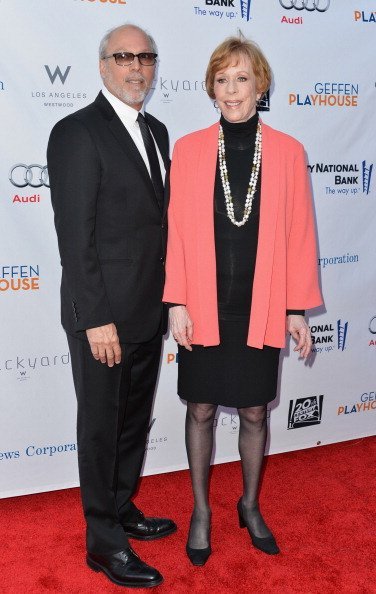 Brian Miller and Carol Burnett at the Geffen" Gala at Geffen Playhouse on June 4, 2012. | Photo: Getty Images
She also performed the voices of animated characters in movies like "The Trumpet of the Swan" and "Horton Hears a Who!"
Burnett has received numerous prizes throughout her career, including the American Comedy Awards, Emmy, and Golden Globe awards. She has also received the 1980 Women in Film Crystal Award, the Presidential Medal of Freedom in 2006, and a star on the Hollywood Walk of Fame.
After more than six decades in show business, the 88-year-old is still an active voice in the industry. Burnett has made guest appearances on different shows and hit TV series, including "Desperate Housewives" in 2006. She later appeared in "Law & Order: Special Victims Unit" and "Glee."
Please fill in your e-mail so we can share with you our top stories!