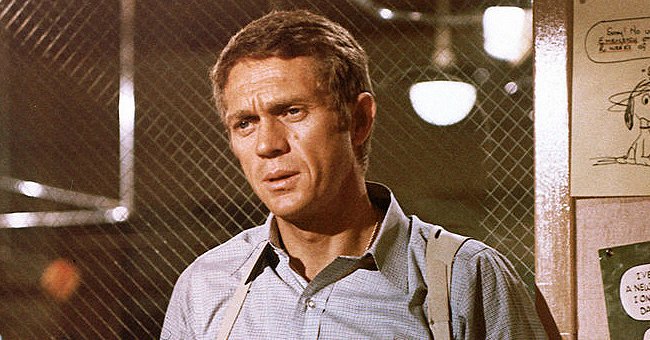 Getty images
Steve McQueen Checked into Small Surgery under Fake Name in 1980 - Hours Later He Died at 50
Steve McQueen was a sensational heartthrob with a warm ruggedness and physical attractiveness that had women constantly want to be around him, while men wished they had even the slightest chance of being him.
Born Terrence Stephen McQueen in 1930, his stunt pilot father, William McQueen, and mother Julia Ann never married, and William abandoned Julie Ann only six months after their meeting.
Unable to cope with the hassles of being a single mother to a small child, she left young McQueen under her parents' care in Slater, Missouri.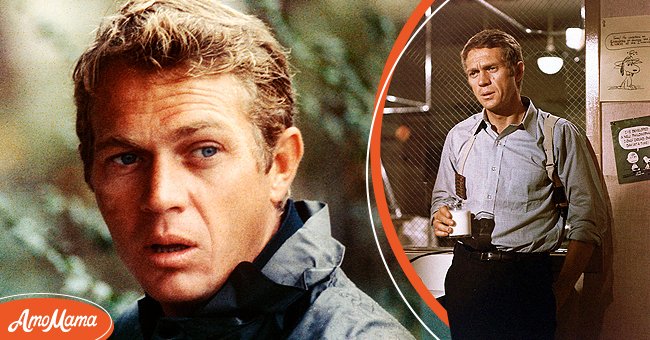 Left: Actor Steve McQueen Right: Steve McQueen (1930-1980), US actor, a publicity still issued for the film, 'Bullitt', 1968. The film starred McQueen as 'Lieutenant Frank Bullitt' | Source: Getty Images
At eight years old, McQueen's mother remarried and moved McQueen to Indianapolis to live with her and his new stepfather.
On the one hand, he had to deal with his mother's alcoholism, while on the other, his stepfather would beat him up so much that he left home to live on the streets.
While on the streets, he fell in with many petty criminals, and after the police apprehended him, they returned him home to his mother.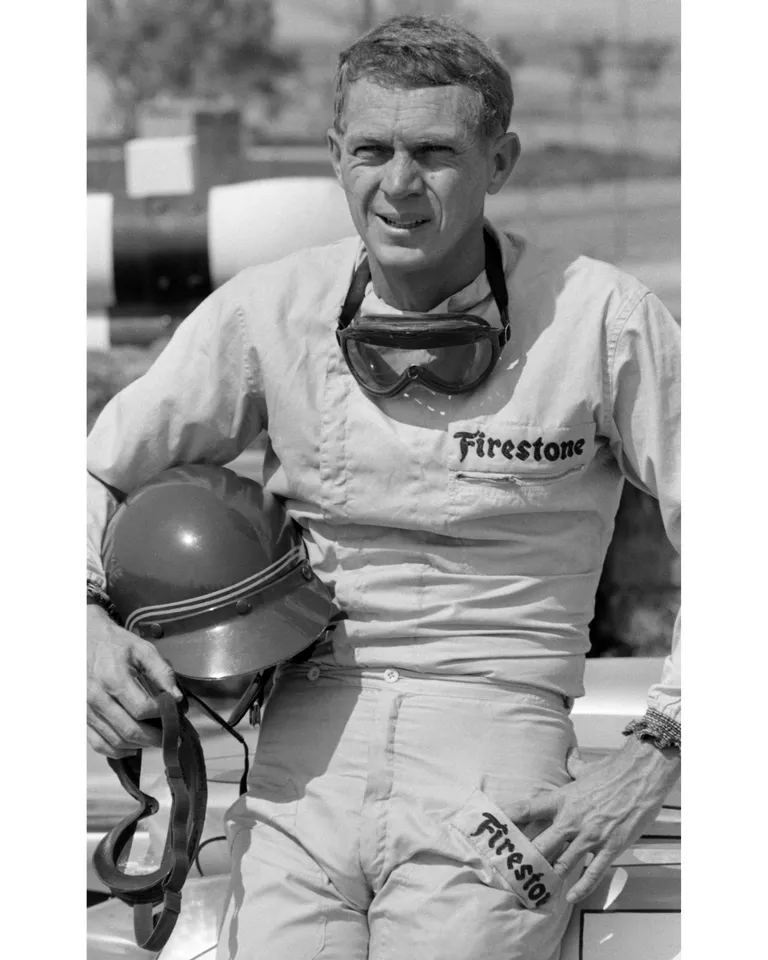 American actor Steve McQueen (1930 - 1980), in Firestone racing suit, at Riverside Raceway, Riverside, California, July 1966. | Source: Getty Images
His stepfather soon convinced his mother to admit McQueen to a youth detention center, where he began to mature and turn his life around. Once out, the reformed teen went to New York and became a merchant sailor before joining the U.S Marine Corps until 1950.
The '50s saw McQueen open a new chapter in his life as he began his career in film. He appeared in the 1958 sci-fi classic "The Blob," then the western "Wanted: Dead or Alive."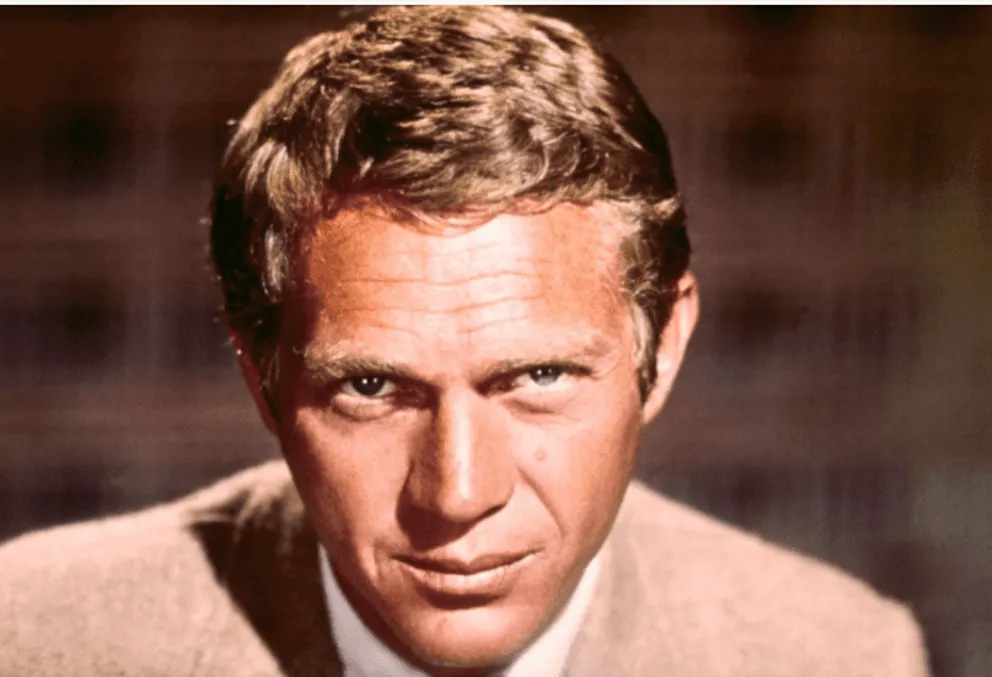 Hollywood, California: Close-up of actor Steve McQueen. Filed 3/1966.| Source: Getty Images
His rough start at life saw him portray a tough on-screen persona in his iconic movies, "The Getaway," "The Magnificent Seven," and "The Great Escape."
He would also go on to make an on-screen career for himself that saw him feature in movies such as "The Towering Inferno," "Bullitt," "The Magnificent Seven," "The Great Escape," and "The Thomas Crown Affair."
HIS MARRIAGES
By the time 1956 was clocking in, McQueen's career was hitting heights he'd never reached before, and he was looking into landing more outstanding roles. His next course of action was to find a beautiful young lass that he would make his wife.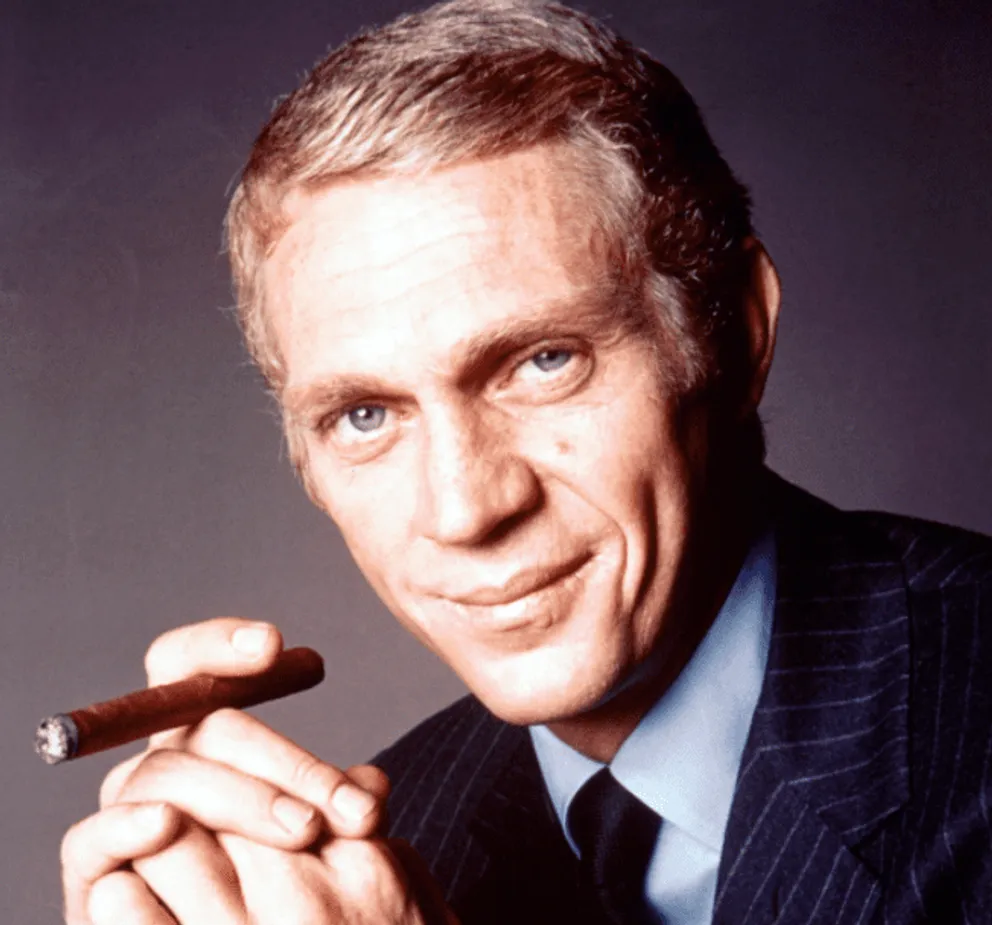 Steve McQueen (1930-1980), US actor, on the set of 'The Thomas Crown Affair', 1968.| Source: Getty Images
And he already had someone in mind. For a while, McQueen had been eyeing the beautiful Filipino actress and dancer, Neile Adams.
McQueen married Adams in November that same year, and they had two children together - son Chad and daughter Terry Leslie. Their marriage lasted 13 years, but the two decided the union was no longer working for them and separated.
Long after their 1972 divorce, Neile would blame the sexual revolution as the reason they spit up, saying that everyone was giving and receiving free love, and McQueen had no reason to fight for his wife's love at home.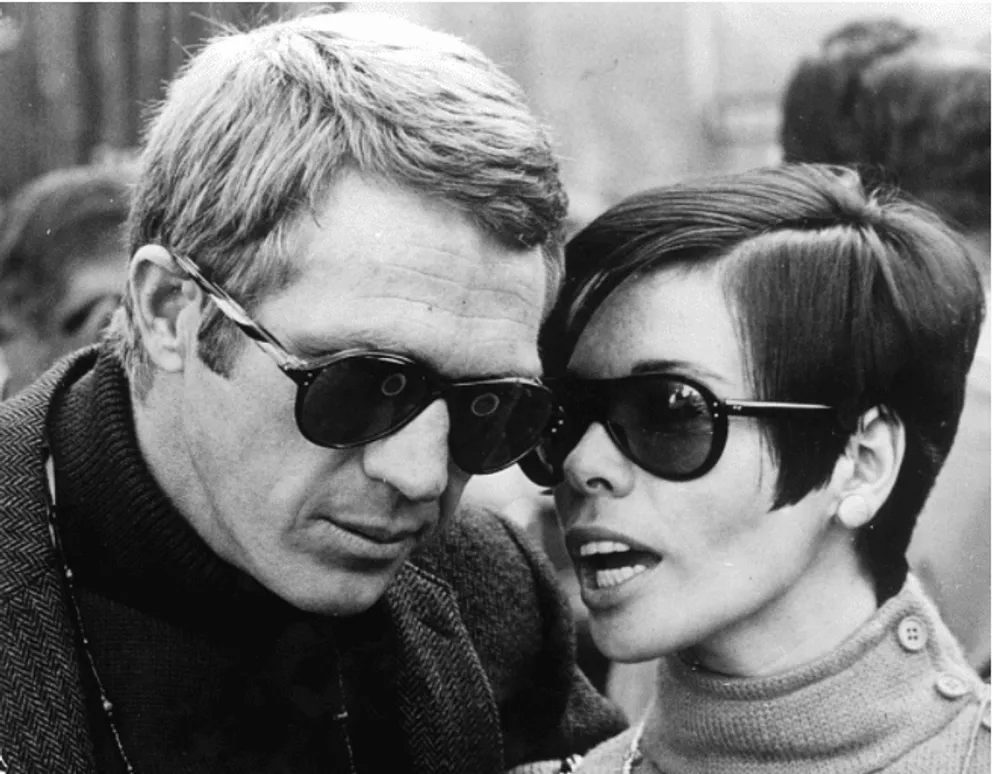 Actor Steve McQueen with his first wife Neile Adams in San Francisco in 1968. l Source : Getty Images
After the divorce was finalized, McQueen put his mind into filming "The Getaway." While on-set, he met and began a fling with Ali MacGraw. At the time, MacGraw was still married to Robert Evans.
Their affair would go on to become one of Hollywood's most publicized controversies. But despite all that, the two were determined to be together, and in 1973, they got married.
The marital bliss lasted five years, but the union was anything but perfect. MacGraw opened up about the marriage, saying that McQueen was abusive and would carry on numerous affairs while married to her.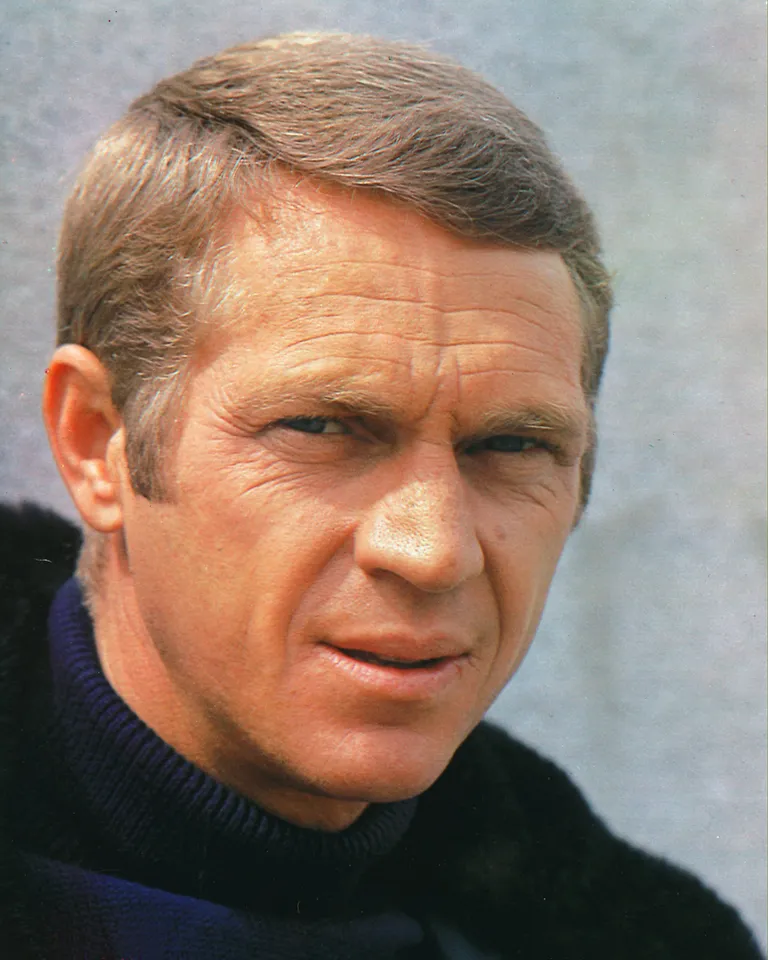 American actor Steve McQueen (1930 - 1980) as Lt. Frank Bullitt in Peter Yates' crime thriller 'Bullitt', 1968. | Source: Getty Images
BARBARA MINTY
Barbara Minty was born in 1953 in the heart of Oregon. Minty had long fallen in love with McQueen's character on CBS's "Wanted: Dead or Alive" way before she met him in person.
After graduating high school, she embarked on a journey to her modeling dream and was signed under modeling bigwigs, Nina Blanchard and Eileen Ford. With such a firm footing in the industry, she would soon become one of the highest-paid models.
Part of her gigs was appearing on magazine covers such as "Cosmopolitan," "Glamour," "Sports Illustrated," and magazine advertisements. It was in one of these that McQueen first spotted Minty.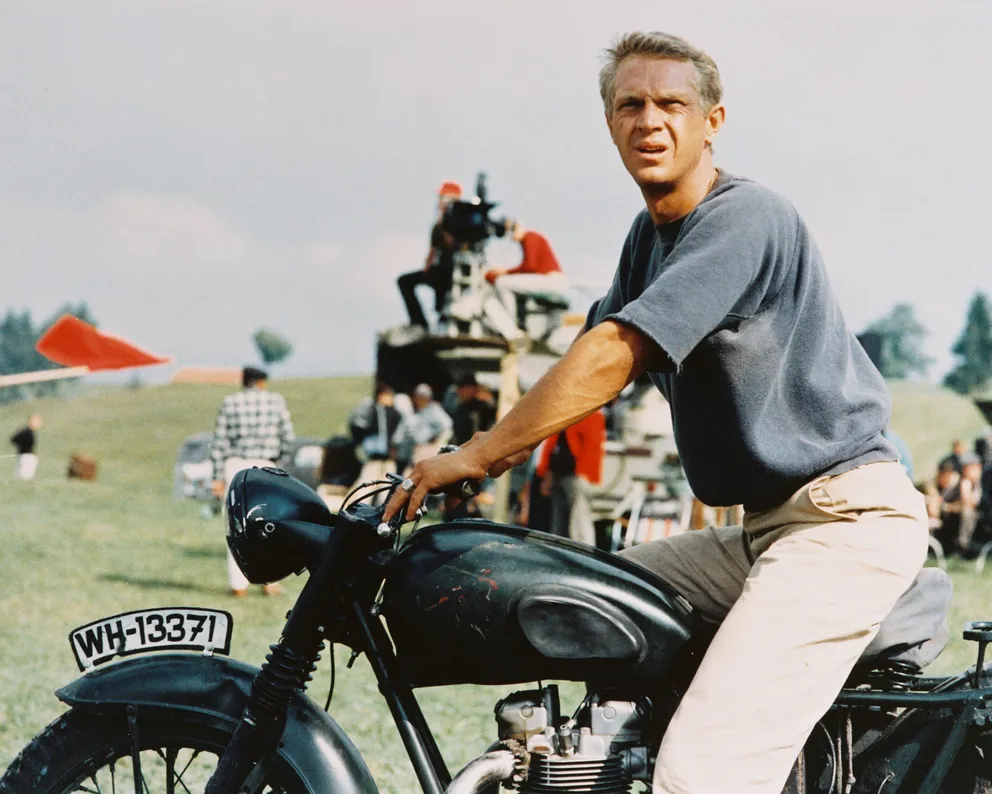 Steve McQueen sitting astride a motorcycle in a publicity still issued for the film, 'The Great Escape', 1963. The prisoner of war drama, directed by John Sturges (1910-1992), starred McQueen as 'Captain Virgil 'The Cooler King' Hilts'. | Source: Getty Images
Minty fell head over heels with the heartthrob that McQueen was, soon after their meeting, drawn in by his lopsided grin and blue eyes. They began dating and went out for three and a half years before they tied the knot.
In January 1980, they got married. While there was a 24-year age difference between the two, it did not prevent them from sharing common interests, such as their love for motorcycle adventures and the open road.
MCQUEEN'S HEALTH DECLINES
At 48, McQueen developed a cough, one that would see him immediately quit smoking. He also went on an antibiotic treatment hoping to beat the cough, but it persisted.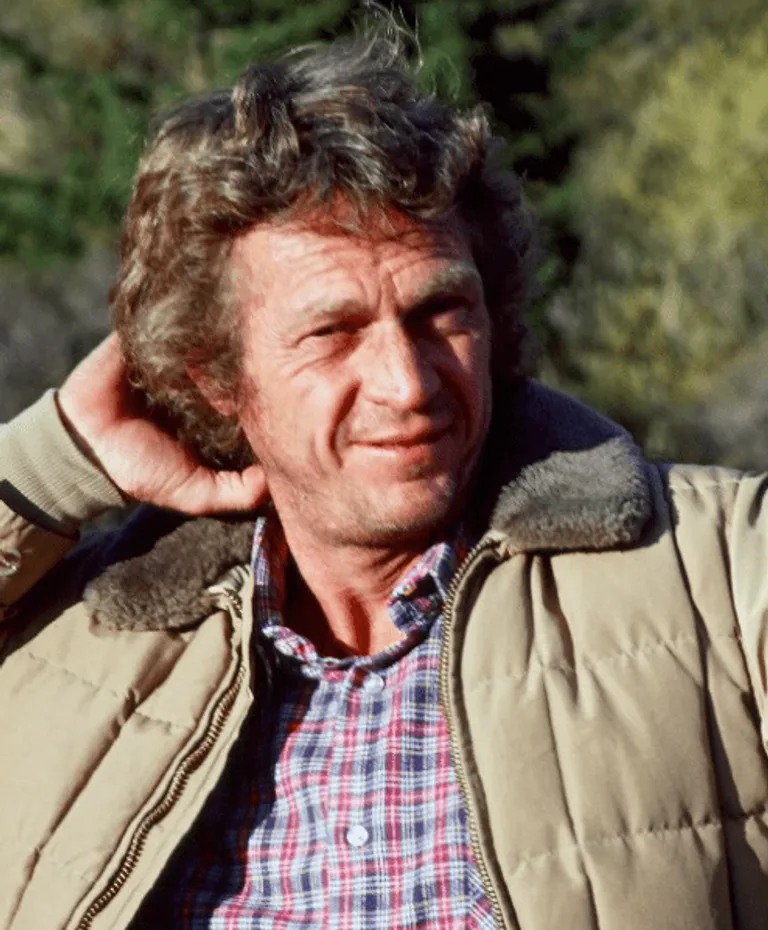 American actor Steve McQueen | Source: Getty Images
Acute shortness of breath continued to trouble him. In December 1979, he went in for a check-up, and doctors revealed that he was suffering from pleural mesothelioma, cancer associated with asbestos exposure.
By the beginning of 1980, the doctors confirmed that cancer had spread to various other parts of his body. In July, he traveled to Mexico to seek other unconventional treatments after the doctors in the U.S. told him there was no cure for what he was suffering from.
McQueen began receiving treatment from doctor William Kelley, an orthodontist offering an assortment of therapy treatments, including shampoos and massages, as well as injections of fluids containing live cells from sheep and cattle.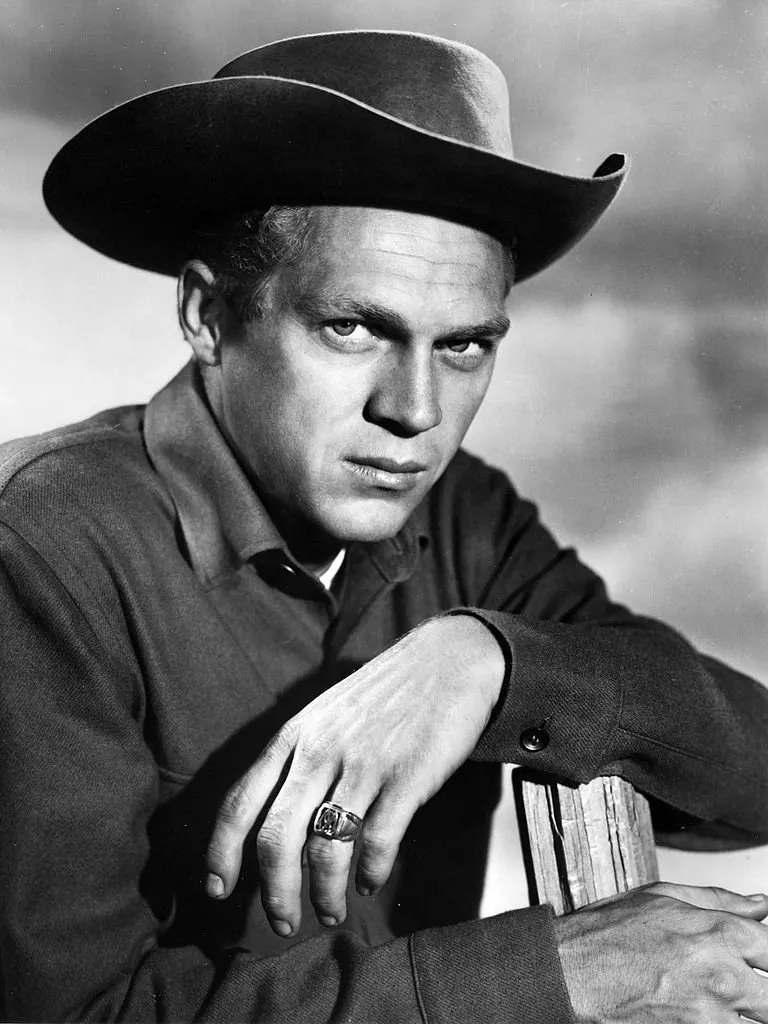 Portrait of American actor Steve McQueen (1930 - 1980) (as Josh Randall), perched atop a fence, in the television series 'Wanted: Dead or Alive,' late 1950s or early 1960s. | Source: Getty Images
McQueen is reported to have spent approximately 40,000 dollars a month in treatments. He was in Mexico for three months, receiving treatment.
McQueen returned to the U.S. under consistent promises by Dr. Kelley that he would be fully healed, but that was not the case.
Sadly, his condition deteriorated, and he developed massive tumors in his abdomen. In October, he flew down to Mexico for a second time, and he had a five-pound tumor removed from his abdomen.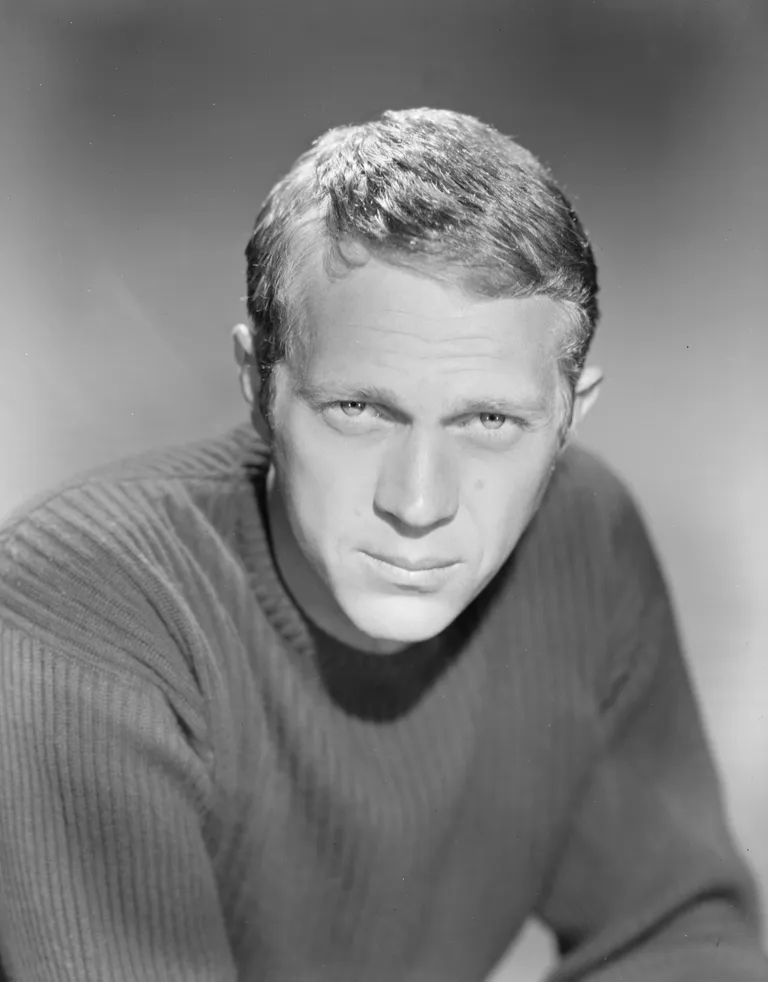 American actor Steve McQueen (1930 - 1980). circa 1960 | Source: Getty Images
Against his doctor's warning that he would not survive the surgery, McQueen went ahead and checked himself into a minor surgery under a fake name, Samuel Sheppard.
Unfortunately, he did not make it out alive. On November 7, 1980, only 12 hours after the surgery, McQueen's heart failed, and he passed on at the clinic. He was 50.
His death was untimely, but the actor left behind a legacy that still holds water decades after his departure. To the world, McQueen remains the undisputed "King of Cool."
Please fill in your e-mail so we can share with you our top stories!