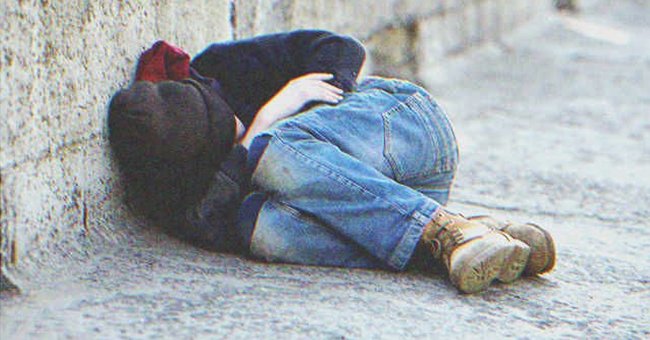 Shutterstock
Poor Lady Gets Emotional As She Meets Blind Homeless Boy Who Is a Carbon Copy of Her Son — Story of the Day
Mary was on her way home when she saw a blind boy begging for alms. Out of pity, the young mother approached him to offer money, but a closer glance at his face froze Mary in place. He was a vivid image of Timothy!
Mary was born in the turbulent 1990s, just a few years before the Oklahoma City bombing. Right-wing fanatics destroyed a federal building in the heartland during the bombing, killing hundreds of men and women, including Mary's parents.
When all of this happened, the poor girl was just five years old. Her grandparents took her in and raised her, but when she turned 15, they went to their heavenly home, and she was all alone.
Having lost her family in Oklahoma, Mary developed an aversion to the city and relocated to Edmond. Life wasn't better for her there, but leaving the old town encouraged her to start afresh. And fortunately, things did improve for her.
Just a few days after relocating to Edmond, Mary ran into Jack. He was a street musician, and she noticed him singing a romantic tune one day while walking to a coffee shop where she worked as a part-time waitress.
The man mesmerized her with his magical voice just at first sight, and she couldn't help but smile at him. Jack, too, was smitten by her brown eyes and lovely grin.
"So, did you like my song today?" he asked casually as he was packing up after his performance one day.
"Yes, I enjoyed it!" Mary exclaimed enthusiastically. "Did you write it entirely by yourself?"
"Of course!" Jack said with a smile. "Each song is equally important to me, and I put my heart and soul into it." While he was speaking, Mary cast an admiring glance at him, and unfazed by the unexpected attention, he replied, "I'm going to dedicate the next song to you. That's a promise!" Mary blushed at his innocent response and fell in love with him all over again.
As time went on, these lovely meetings turned into dates, and they eventually moved in together. Jack continued to write and play songs on the streets while Mary continued to work at the coffee shop. They both hoped that the man's talent would take him to greater heights one day, and he would become a real artist. However, several years went by, but the desired fame did not come. Meanwhile, Mary got pregnant.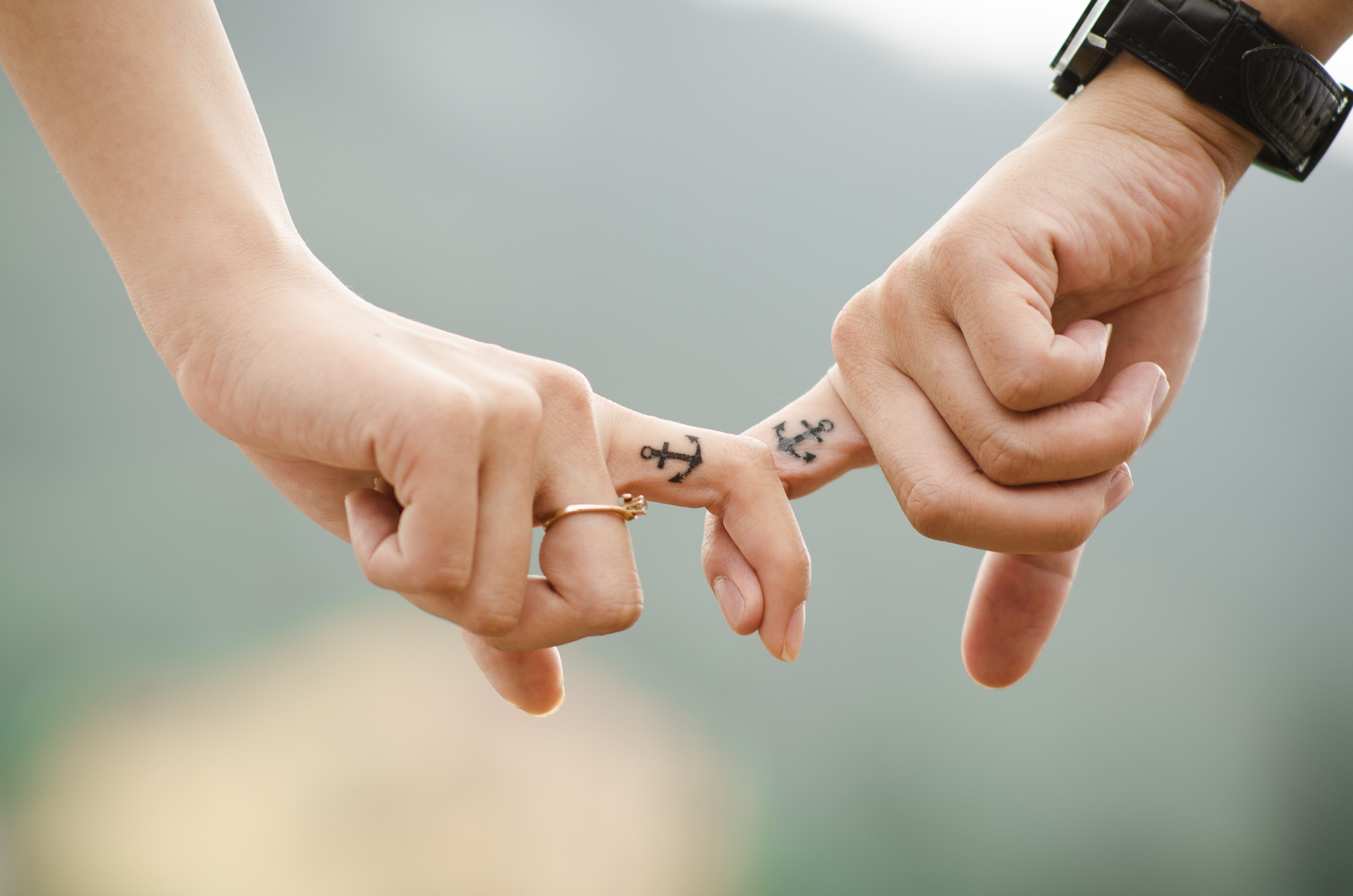 Mary and Jack fell in love | Photo: Pexels
Despite their financial difficulties, Jack agreed to take responsibility for their child. However, as time went on, he started becoming impatient with anything and everything and often lashed out at Mary.
"How long has it been since you've been to the doctor, Mary?" he chastised her one evening.
"But honey, I'm fine," Mary explained. "Anyway, I recently had a checkup, so I don't see the point in getting another."
"And why haven't you told me about what happened during the checkup?"
"I didn't want to bother you because you were busy with work. Everything is fine. Don't worry," she said and hugged him. "Is something bothering you?"
"I'm sorry, honey," Jack apologized right away. "I shouldn't have lashed out like that. I'm just a little tense."
"It's OK. It happens," Mary said before they proceeded for dinner.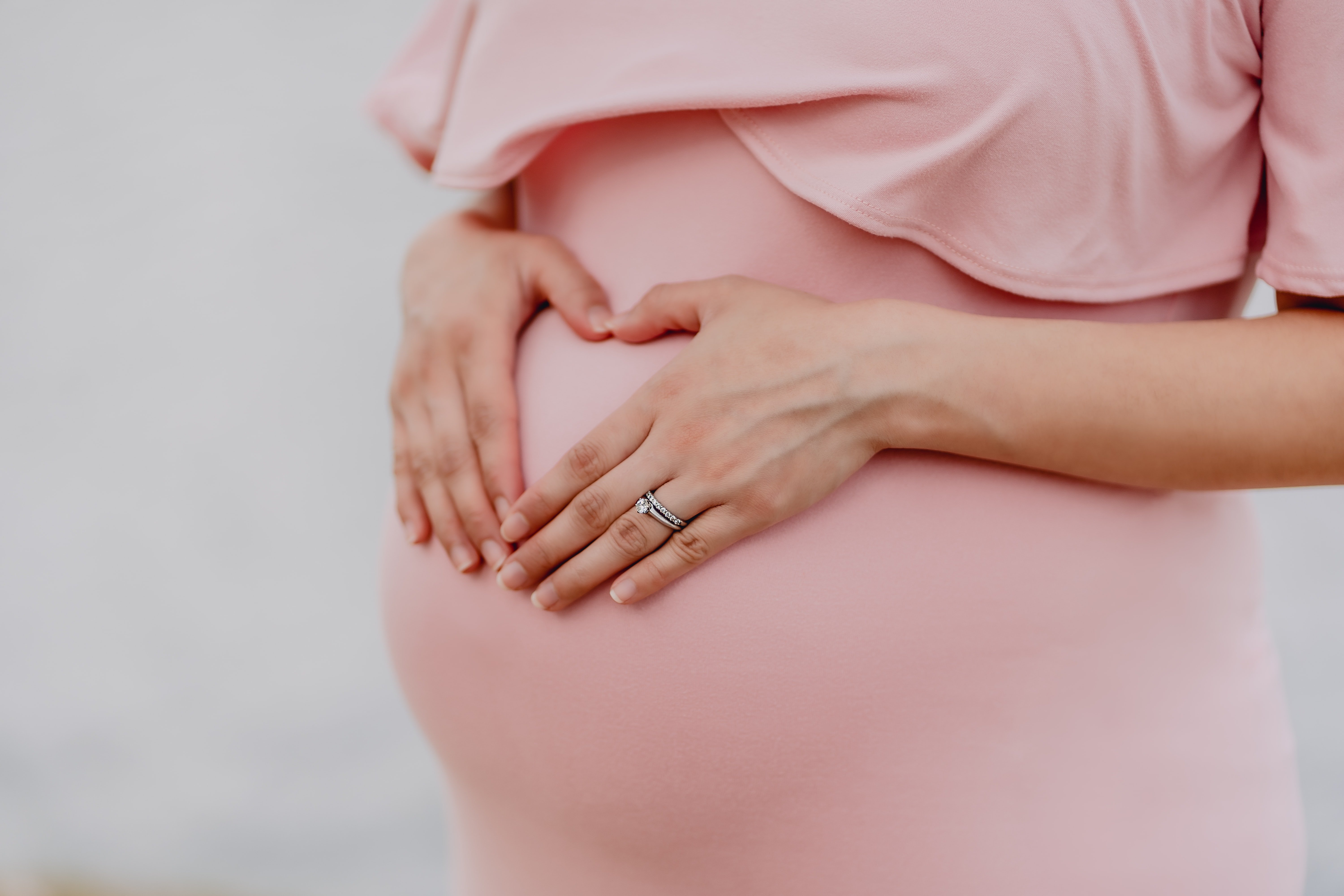 Mary refused to take a maternity leave early | Photo: Pexels
The next day at work, Mary's boss, Mrs. Wilson, asked her if she wanted to apply for maternity leave because she was already in the sixth month of her pregnancy. With a baby on the way, Jack and Mary need more money than ever, so the pregnant mother announced that she would take a leave just a few weeks before her due date.
Mrs. Wilson insisted she take a leave of absence, promising to pay her half of her salary, but Mary refused, and Mrs. Wilson was forced to give in.
One day, Mary was the first to arrive at the cafe. As she headed to the pantry to fetch a fresh packet of coffee beans, Mrs. Wilson called her. "You'll have to open the cafe today, Mary, I'm going to the bank, and I might be late," she said.
But when Mrs. Wilson returned later that morning, she saw that the cafe's sign outside still read "CLOSED." She took a look at her wristwatch. It was 11:00 a.m., an hour past their opening schedule.
Why is the cafe still closed? Did Mary leave suddenly? The woman wondered.
"Are you there, Mary?" She called as she walked into the cafe, but no one answered. She dialed Mary's phone number and heard ringing coming from the pantry. The elderly lady's heart raced as she rushed over, and when she opened the door, she froze in horror. Mary was unconscious and lying in a pool of blood.
"Mary! Wake up, honey! You need to stay awake!" the older woman cried and dialed 911. For a brief moment, Mary's eyes opened slightly, and she heard the ambulance siren and Mrs. Wilson's voice, but the pain and fatigue were too much for her, and she collapsed again.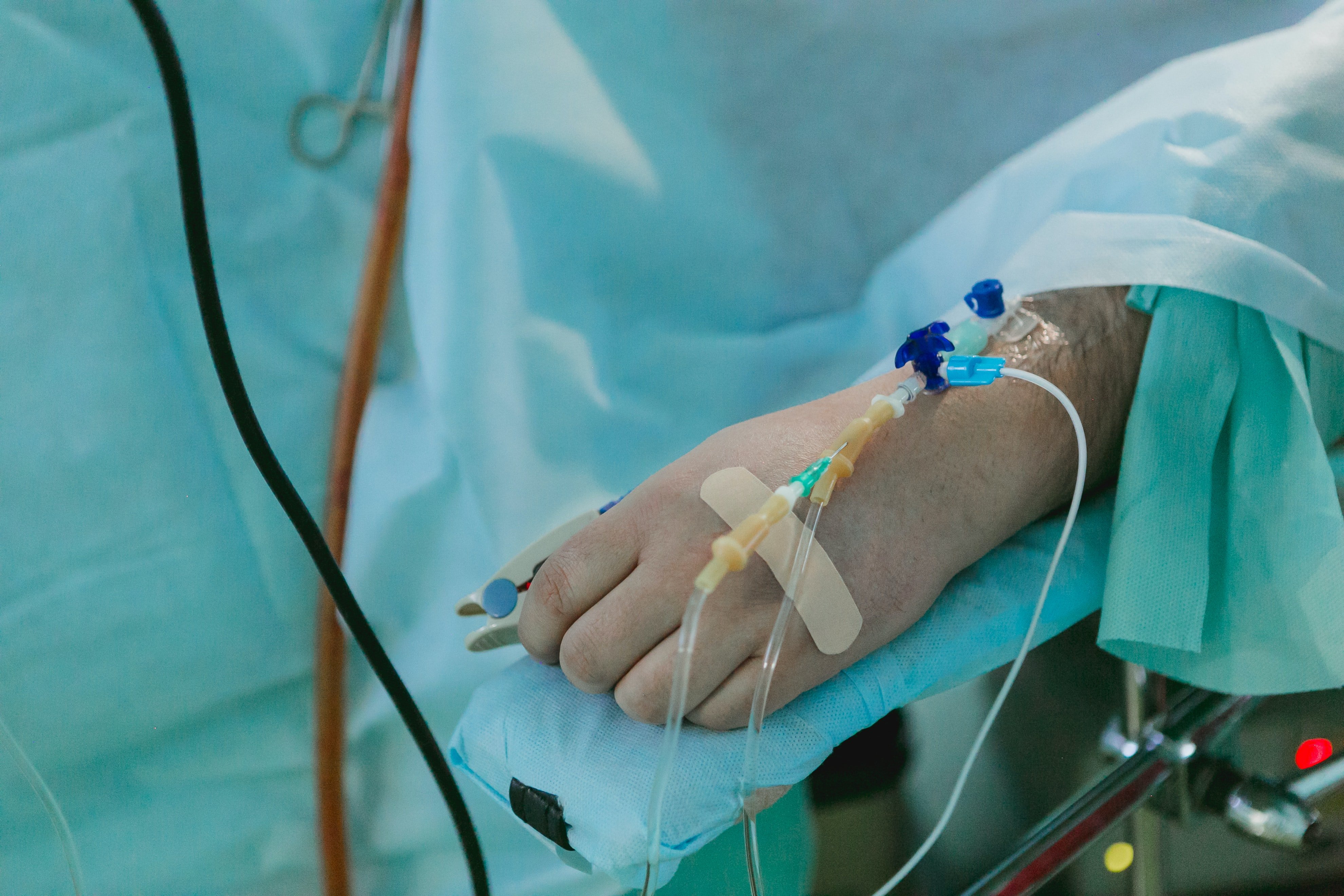 Mary was hospitalized | Photo: Pexels
A few hours later, when Mary woke up in the hospital, she quickly realized what had happened. "Where's my child? What happened?" she screamed at the top of her voice, noticing that her baby bump had vanished.
"Your child is OK, ma'am," a nurse said as she entered her room with hastened steps. "However, because he's premature, he's been kept in the NICU."
Mary let out a relieved sigh, her eyes still welling up with tears, but this time from relief that nothing awful had happened. "How is he doing? And why does it ache so severely when I move?" she asked, writhing in pain.
"You underwent a C-section, ma'am. You need to rest. The doctor will come in a while and see you," the nurse replied before exiting the room.
Mary's thoughts now wandered to Jack. Where was he? Did he even know what happened? Did anyone inform him she was in the hospital? She summoned the nurse and asked her to dial Jack's number, but she was interrupted by her friend Alice, who entered the room with a mournful expression. "There's no need for that, Mary. He won't be able to come."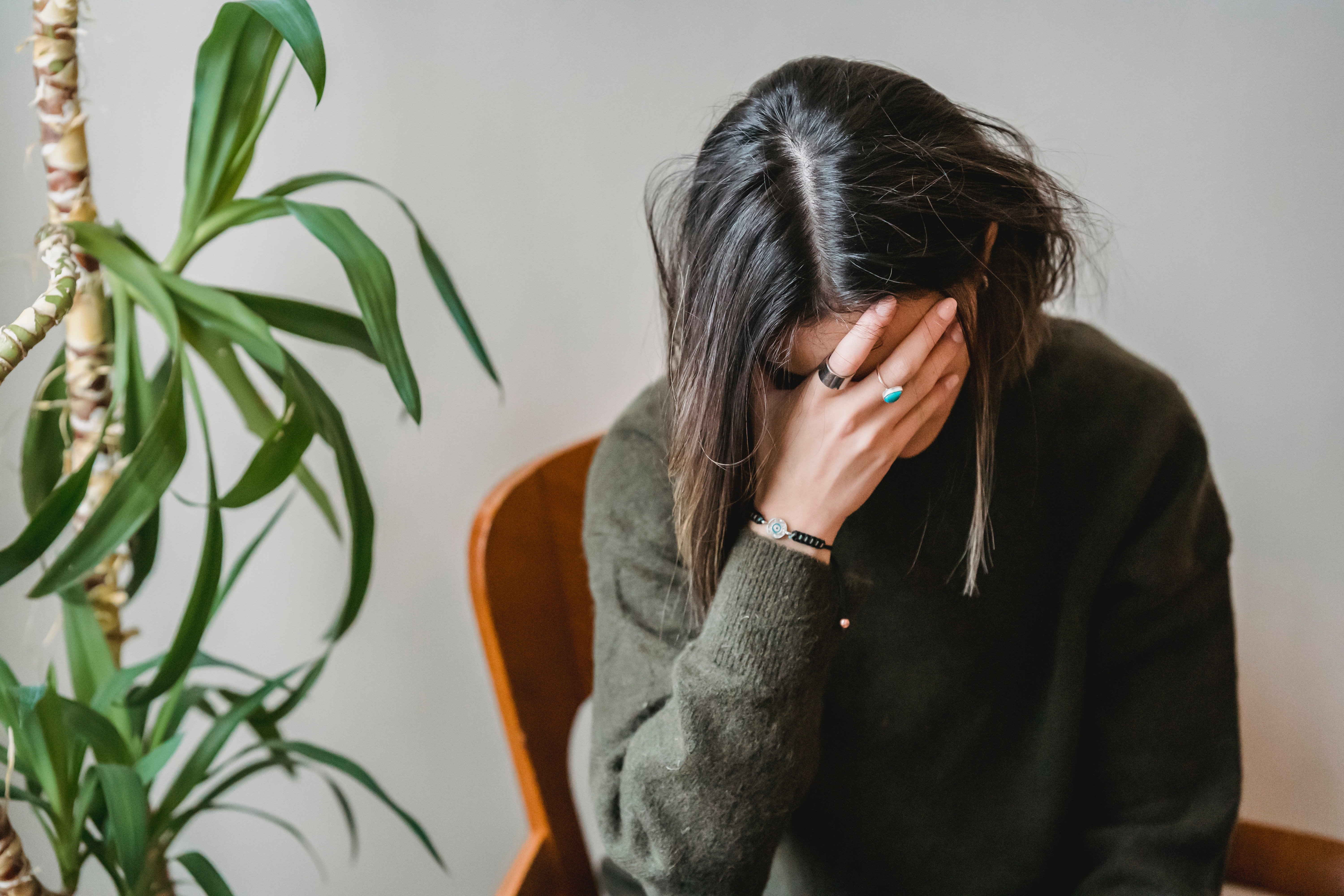 Mary was devastated when she learned Jack left her | Photo: Pexels
"Why? Is everything OK?"
"Not really," Alice replied in a sad tone. "Your boss called him right after you were taken to the hospital, but said he never wanted to see you again. He gave her my number and told her that he was tired of adjusting every day and wanted big things in life and that he'd found a girl who could help him achieve that."
"What?" Mary's face turned pale. "No, Alice. This can't be true!"
"I'm sorry, Mary, but Jack is not coming back."
Mary burst into tears at Alice's remark. I'm alone again. Perhaps I shouldn't have brought a child into all of this. He will suffer now because of me. Mary couldn't stop blaming herself.
"Calm down, Mary. I'm here," Alice said, attempting to console her. But none of those words could comfort her. She cried for several hours that day and weeks afterward, lamenting her horrible fate.
Alice took care of her like a mother and stayed with her until her son was discharged from the hospital. Over time and with Alice's help, Mary was able to overcome her depression and develop a positive outlook about her life. However, yet another secret awaited her.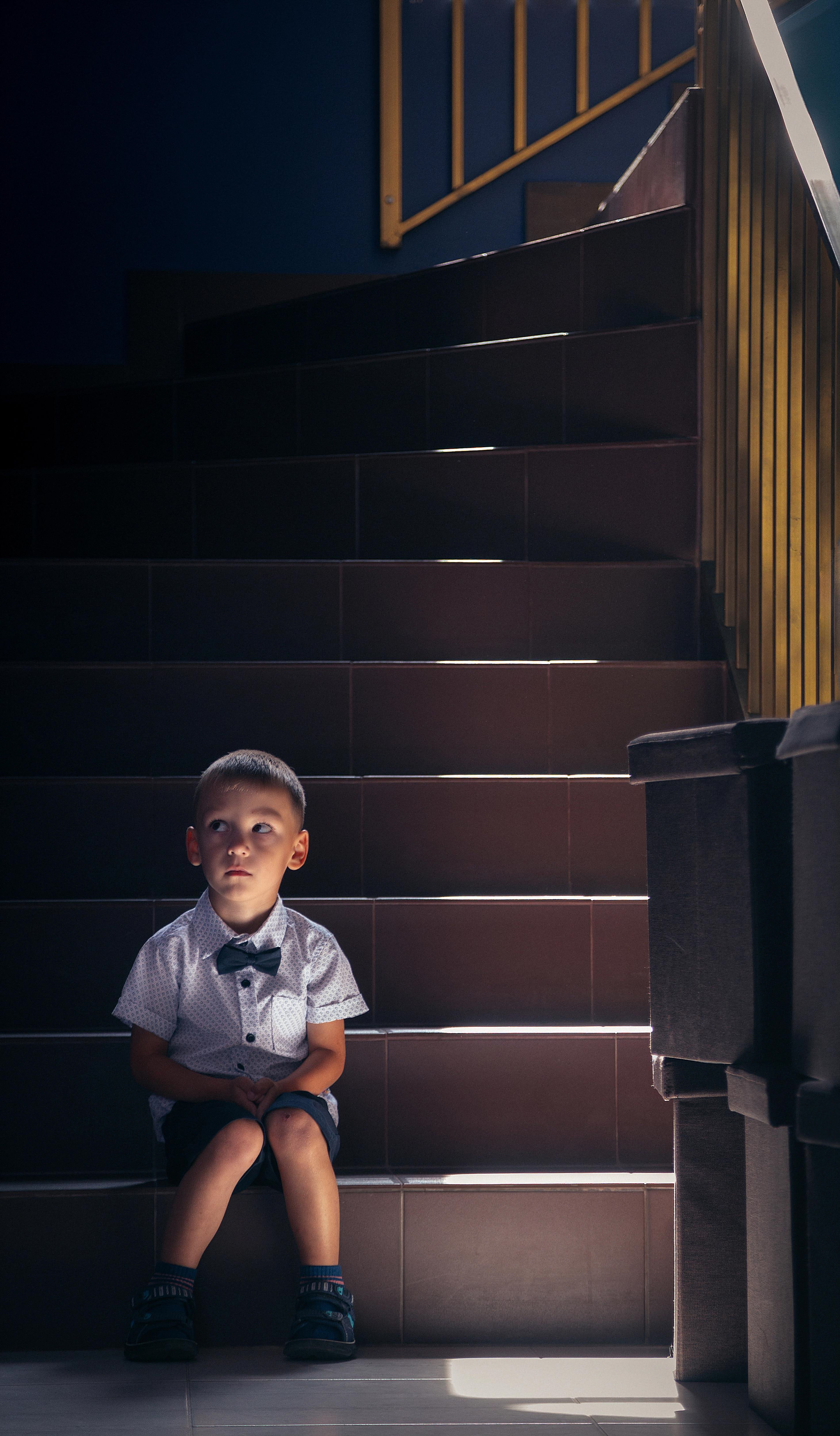 Mary met a boy who was a carbon copy of Timothy | Photo: Pexels
A few years later...
Mary was on her way home after dropping Timothy at school when her attention was pulled to a boy across the street. He was wearing glasses and looked frail as if he hadn't eaten in days. Feeling terrible for his condition, Mary decided to approach him.
"Hello, young man," she said softly. "Would you like to join me for a quick lunch?"
"I would love to!" he responded with a smile. "Can you please pass my cane? I can't find it."
Mary's heart skipped a beat. Oh dear, he can't see! That's why he had those glasses! She grabbed the cane and handed it to him quickly. The child thanked her with a smile.
"What's your name?" Mary inquired as they walked to a restaurant.
"You can call me, Aiden. That's what everyone in the orphanage calls me. They don't feed me well there, so I frequently beg on the streets."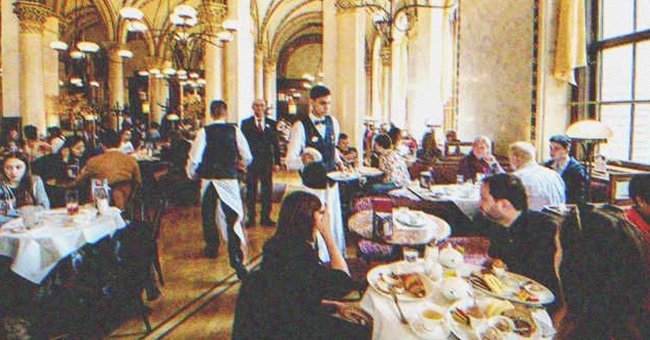 Mary took the boy to a restaurant and fed him | Photo: Shutterstock
"So, Aiden, are you completely blind? Can you not see anything at all?"
The boy gave a faint smile. "Yes, I am completely blind." The child removed his glasses to prove it and revealed his eyes, which were entirely clouded by cataracts.
"Oh no! This is not possible!" Mary gasped, covering her mouth with her hand. Without his glasses, Aiden looked a lot like her son Timothy!
"I'm sorry, I didn't want to scare you," the boy mumbled, putting his spectacles back on with trembling hands.
"No, I'm sorry, you didn't terrify me, Aiden," Mary said calmly. "Would you mind telling me when your birthday is?"
"Oh, it's August 13. But why are you asking? Will you send me a gift that day?" The boy giggled.
Mary's face flushed when she heard Aiden's response. The boy was not only a vivid image of her son but also shared the same birthday as him. Something isn't quite right. I'll have to figure out how that's possible! Mary promised herself.
After leaving the restaurant that day, Mary took the boy home to learn more about his life and parents. However, Aiden said he didn't know anything except that he had been in the orphanage since birth.
In the following days, Mary made it her mission to check Aiden's DNA against hers. Surprisingly, though, the results came out negative. Then she ran another test, cross-matching Timothy's DNA with Aiden's, and this time, the results were startling, they shared 92% of their DNA.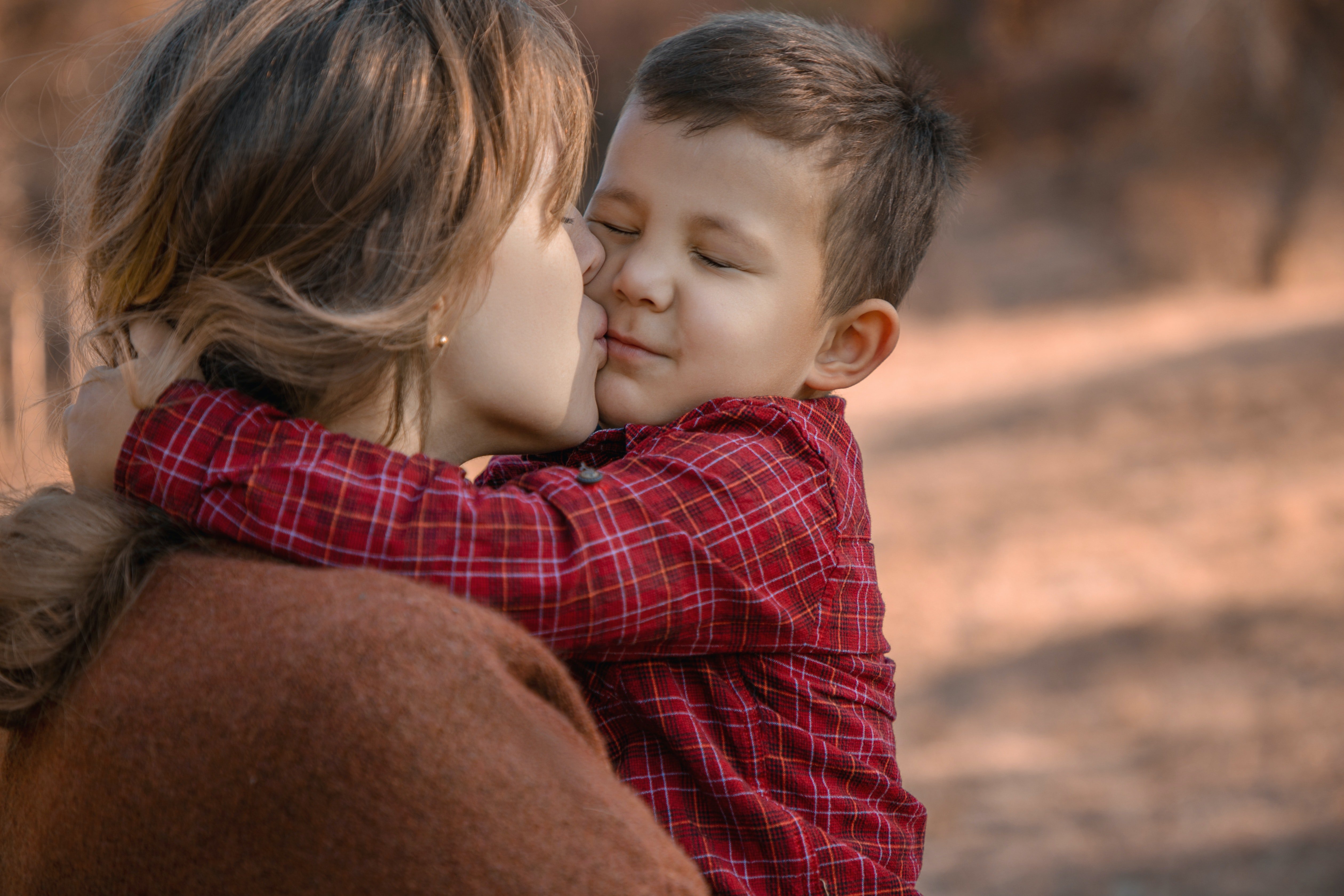 Mary adopted Aiden | Photo: Pexels
Curious about how this was possible, she started digging further and filed a lawsuit against the hospital. Imagine her surprise when Jack appeared as a witness and admitted he was well aware of the situation.
He revealed that Mary's child was stillborn. On the same day, however, a homeless woman had abandoned her newborn twins at the hospital. After Mrs. Wilson's call, Jack went to the hospital, but when he discovered his child's condition, he bribed the nurse to replace the infant and fled.
"I didn't want to be with you, Mary, because I was tired of our poor lifestyle. But I felt bad for leaving you," he said. "I remember how sad you were when you told me about how lonely you felt after your family left you, so I made sure you had someone with you even after I left."
Mary was at a loss for words. She burst into tears when the police arrested the nurse and Jack, but not because she was upset about the betrayal; she sobbed because Timothy's brother had to suffer because of her so-called ex-husband and the pathetic nurse.
In the end, feeling terrible for Aiden, Mary decided to adopt the boy and began the paperwork. Needless to say, Aiden's arrival brought joy to Mary's life. She'd asked God for just one child, but God blessed her with two adorable boys.
What can we learn from this story?
Lies have a way of finding their way to the surface. The nurse and Jack had hoped that the truth about the babies being switched would never be revealed, but it was.
There's a reason behind every one we meet. Mary met Aiden because she was destined to have two beautiful sons.
If you enjoyed this story, you might like this one about a young lady who everyone avoided because of her unusual face until one man set foot inside her house.
This account is inspired by our reader's story and written by a professional writer. Any resemblance to actual names or locations is purely coincidental. All images are for illustration purposes only. Share your story with us; maybe it will change someone's life. If you would like to share your story, please send it to info@amomama.com.
Please fill in your e-mail so we can share with you our top stories!
news.AmoMama.com does not support or promote any kind of violence, self-harm, or abusive behavior. We raise awareness about these issues to help potential victims seek professional counseling and prevent anyone from getting hurt. news.AmoMama.com speaks out against the above mentioned and news.AmoMama.com advocates for a healthy discussion about the instances of violence, abuse, sexual misconduct, animal cruelty, abuse etc. that benefits the victims. We also encourage everyone to report any crime incident they witness as soon as possible.