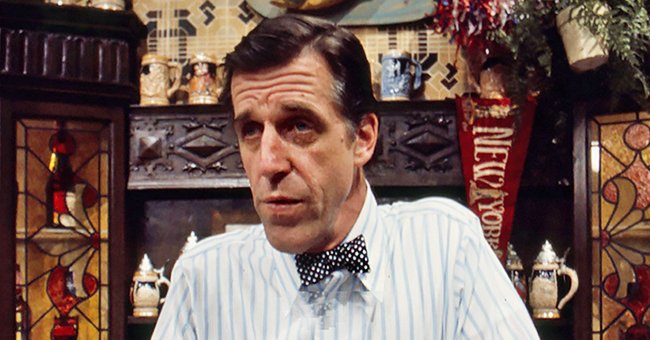 Getty Images
Closer Weekly: Fred Gwynne's Son Had Injury that Left Him Disabled, Later Another Son Died at 1
Fred Gwynne from "The Munsters" had a brief yet amazing moment in the spotlight but suffered a few tragedies behind closed doors. The actor lost an infant son and coped with a disabled son who had a brain injury.
Fred Gwynne is among the popular names that have made a mark in the industry with his acting skills. The man was able to arrest the attention of classic TV lovers in his era by bringing to life any character he played.
This unique ability caused him to be stereotyped and almost impossible to dissociate from his Herman Munster role on the hit show "The Munsters."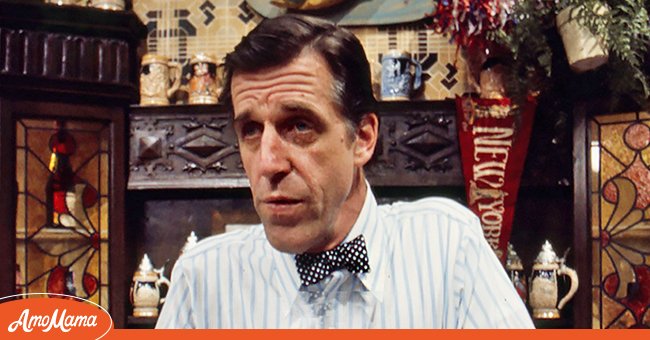 Fred Gwynne as Herman Munster in TV's 'The Munsters', circa 1965. | Photo: Getty Images
Gwynne is not the only entertainer in history to be in this category. Many past and present Hollywood celebrities are often described and addressed by the role their viewers attach to them, especially due to their longevity.
A few of them are Adam West as "Batman," Barbara Eden as "Jeannie," George Reeves as "Superman," among others. These stars were exceptional in their roles, making it nearly impossible for many movie fanatics to separate them from the on-screen personality portrayed.
However, while it may be great to be identified with a hit show, it could ultimately lead to anger, frustration, and resentment depending on how it affects the actor (whether they experience a decline in roles or not).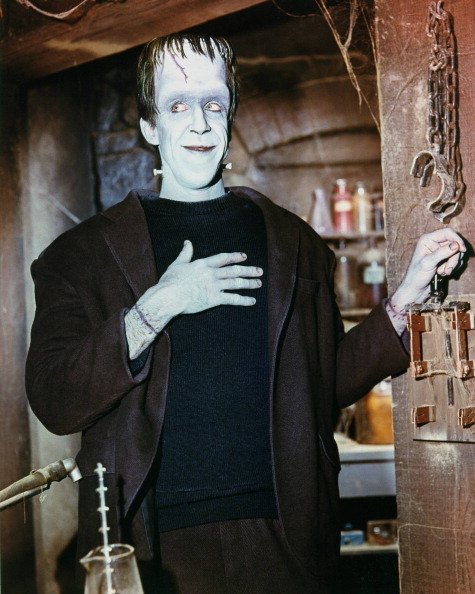 Fred Gwynne in a publicity portrait issued for the television series, "The Munsters," circa 1965. | Photo: Getty Images
Unfortunately, Gwynne did not have the better side of the bargain. His skills were somehow responsible for his downfall, and while the man seemed open to many roles and a lifetime of fame, he ended up having a failed career after his time on "The Munsters."
In addition to that, the actor suffered a few tragedies that might have overwhelmed him. One of his sons suffered from brain damage, while another died at age one.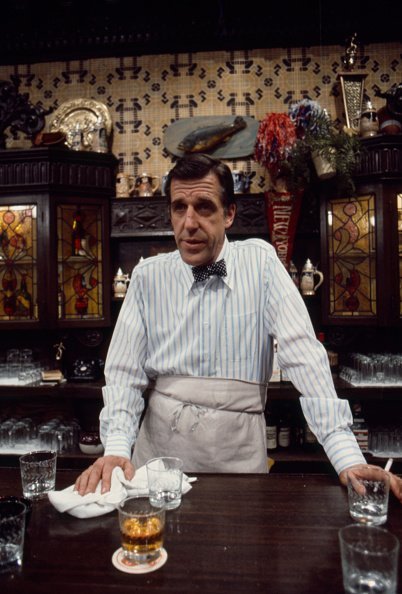 Fred Gwynne appearing in the ABC television series "The Corner Bar" in 1973. | Photo: Getty Images
FRED GWYNNE'S EARLY YEARS
Fred Gwynne was born into a middle-class family in 1928 in New York City. His mother was skilled in creating comic strips, while his dad worked as a reputable stockbroker.
The family often moved due to his dad's regular travel. Before he turned 10, Gwynne had lived in more than two different places ranging from Tuxedo Park to South Carolina, Florida, and Colorado.
Everything seemed easy, having loving parents, living a life of privilege until his dad died after suffering from a routine sinus operation. At the time of the tragic death, Gwynne was eight years old, and the only way he could handle the loss was by becoming withdrawn.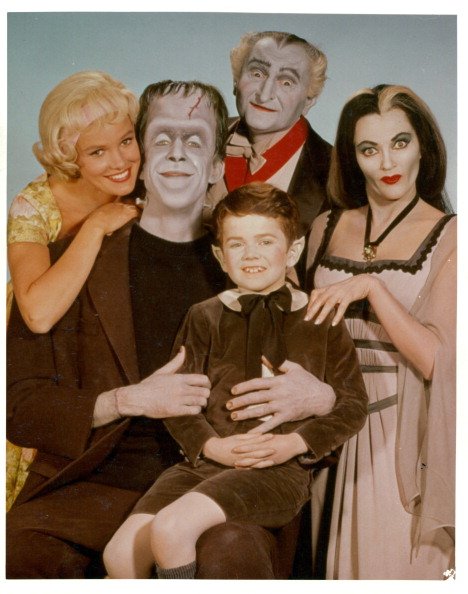 Pat Priest, Al Lewis, Butch Patrick, Fred Gwynne, and Yvonne De Carlo in a publicity photograph from the television series "The Munsters," circa 1964. | Photo: Getty Images
As a young child, he found comfort in his company and became acquainted with personal drawings. It was clear that he had inherited his mother's artistic genes.
As a teenager in high school, the young man got popular and was not shy to showcase his artistic talents including singing, and tremendous performances in art classes.
Years after high school, and enrolment in the US navy, Gwynne decided to pursue his dreams of improving his skills, so he chose to school at Harvard, where he became a cartoonist for "The Harvard Lampoon."
At the same time, he participated in theatrical plays. The acceptance from his colleagues at Harvard fueled his passion for acting. So after graduation, he joined the Brattle Theatre Repertory Company.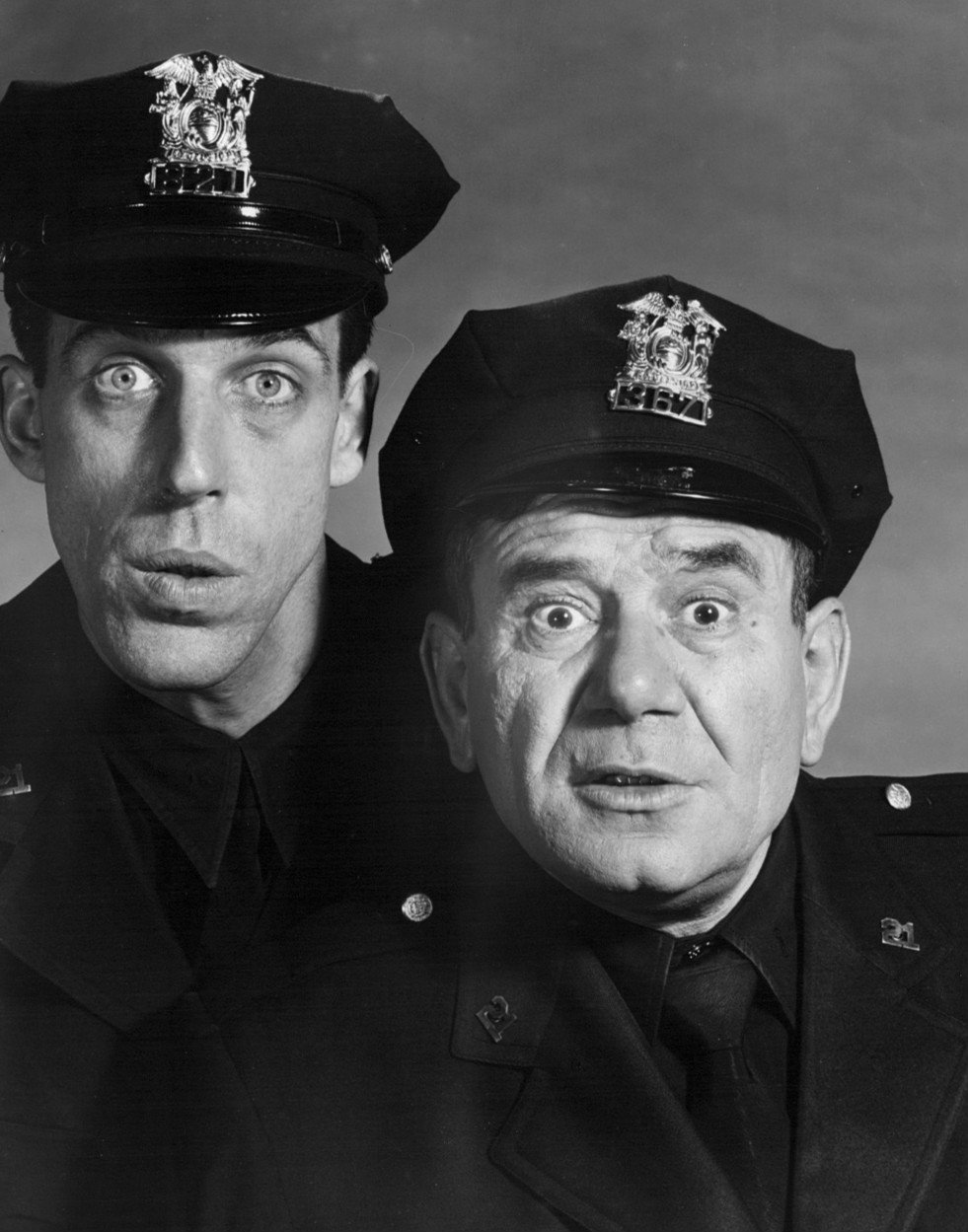 Photo of Fred Gwynne and Joe E. Ross as Muldoon and Toody from "Car 54, Where Are You?," circa 1960s. | Photo: Wikimedia Commons
GWYNNE'S GLORY DAYS
After his graduation in 1951, Gwynne began to bag a series of roles on Broadway. He was popular in the field and would often captivate his audience with singing and comedic acts, creating a pathway for him to be seen on TV as he became involved in live shows.
He starred in "The Phil Silver Show," "Car 54," before bagging his famous works "The Munsters." This was a collection of classic Universal horror pictures from Dracula, Frankenstein, and The Wolfman.
"The Munsters" featured Gwynne (Frankenstein Herman) as the family's patriarch, his wife Yvonne De Carlo played vampiress Lily; Butch Patrick was their son (Eddie "Wolfgang" Munster), Al Lewis starred as Grandpa— Dracula, as well as Beverly Owen and Pat Priest as the normal looking niece Marilyn respectively.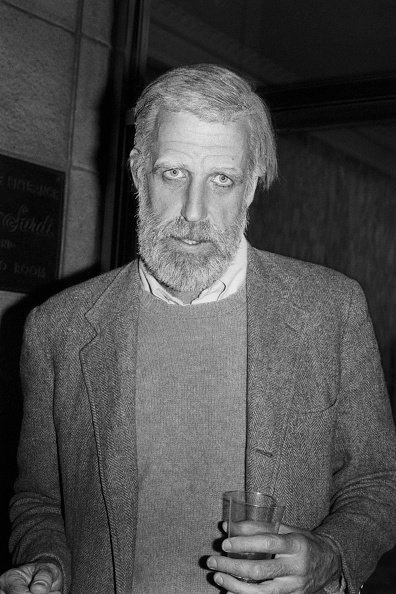 Fred Gwynne in New York, circa 1970. | Photo: Getty Images
This story ran from 1964 to 1966, but Gwynne could secure his spot as the most loved actor on the show. But it was not his desire to stick with the beloved show that had several reruns, nor was he interested in consenting to a book following a personal tragedy.
Stephen Cox, an author of "The Munsters: A Trip Down Mockingbird Lane," admitted that he reached out to the actor while writing but never got any feedback indicating any interest. In the future, Cox learned that the actor had lost his son in a pool.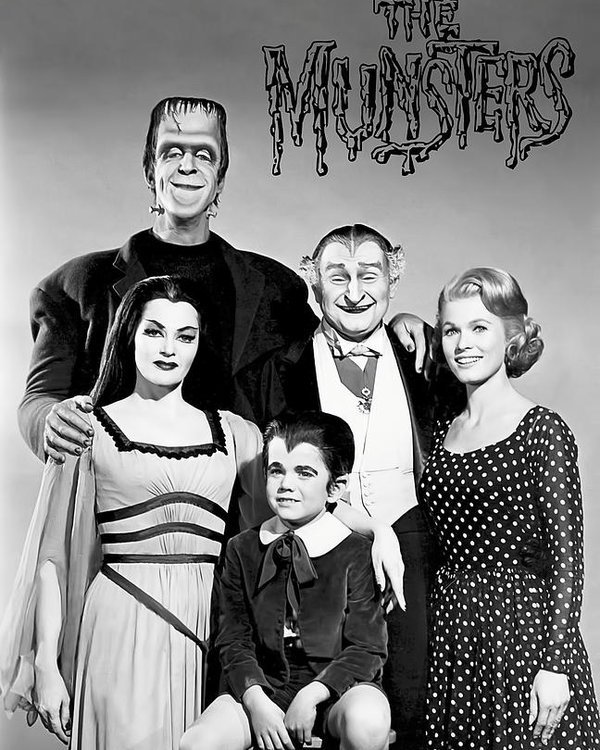 Herman Munster and other casts of "The Munsters" | Photo: Wikimedia Commons
GWYNNE AS A FAMILY MAN
The "The Munsters" alum's reality was similar to his on-screen role. He was a family man who was proud of protecting his own. While he sought to showcase his talent and earn a livelihood, the actor built his family.
Gwynne married Jean Reynard, a socialite, in 1952, and the couple welcomed five kids. They first became parents to Gaynor the same year when they shared their marital vows. Their second child, Kieron, came two years later. Then, in 1956, Evan was born, followed by Madyn and Dylan.
Sadly, baby Dylan, the fourth child, died before turning one. He drowned at the family's pool. His older brother Kieron also suffered a brain injury at age 1; this left him mentally disabled.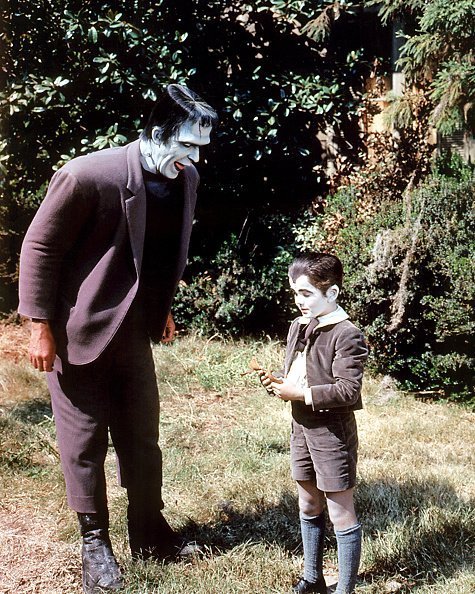 Fred Gwynne (1926 - 1993, left) and Butch Patrick in the TV comedy horror series 'The Munsters | Photo: Getty Images
These experiences were devastating for the actor, but he managed to keep a brave face and never allowed his issues to affect the credibility of his work. He was devoted to showcasing his best while on stage and on TV.
LIFE AFTER "THE MUNSTERS"
After acting in the hit sitcom, the actor did not get any other significant roles. But he found his way back to Broadway, where he progressed as a star.
However, in the 1980s, fame found him again after he agreed to be part of the sitcom's reunion, reprising his role as Herman Munster for an outrageous sum. After that, Gwynne became a hot cake, with many directors asking him to be a part of their works.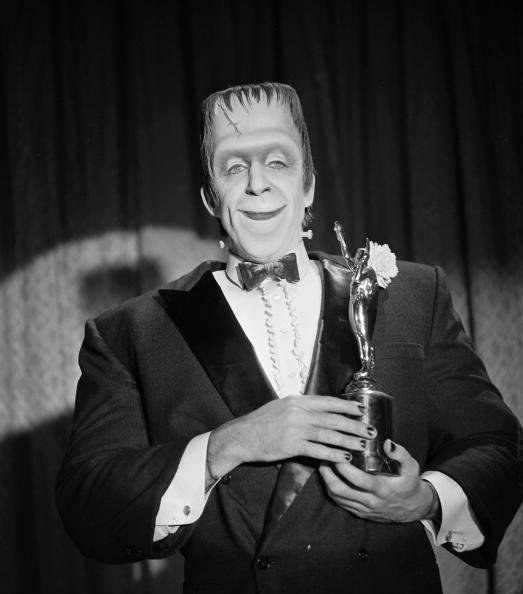 Herman Munster with an award trophy in a still from the CBS television situation comedy 'The Munsters' | Photo: Getty Images
He starred in "Fatal Attraction," "The Boy Who Could Fly," "The Cotton Club," "The Secret of My Success," "Ironweed," and "Water."
Apart from acting, he explored his other artistic side, which was painting, and structuring creative stories for kids in many children's books, including "A Chocolate Moose for Dinner," "The King Who Rained," and "A Little Pigeon Toad and Pondlarker."
By 1993, the entertainment industry witnessed a devastating blow after receiving news of the profound actor's death. He succumbed to pancreatic cancer a week before he would have turned 67.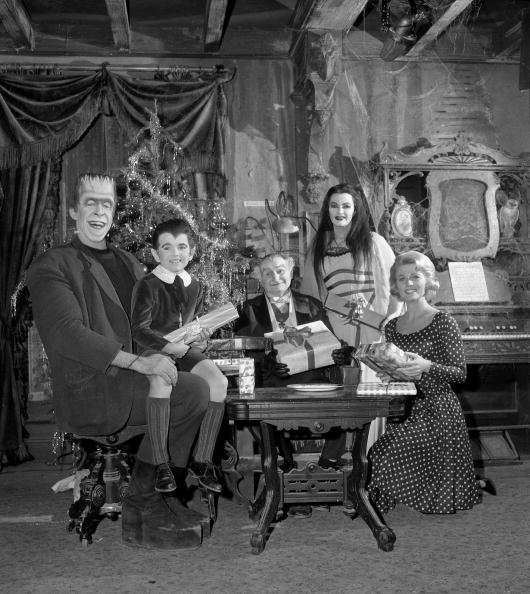 The cast of the CBS television situation comedy 'The Munsters' | Photo: Getty Images
Despite his life's tragedies, including the death of his son, fighting mental disability, a decline in career, and death, Gwynne made a remarkable statement with his personality, attitude to work, and achievements.
Please fill in your e-mail so we can share with you our top stories!