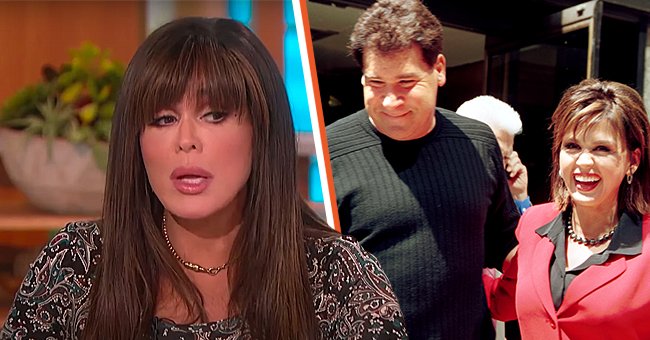 Getty Images
Marie Osmond's Son Cut His Dad from His Life — It Was Only Revealed in His Death Certificate
The word "complicated" does not begin to describe Marie Osmond's late son Michael, and his father, Brian Blosil's relationship. The rift between the father and son was so bad that Michael changed his last name.
American Singer, Actress, Author, and Talk Show Host Marie Osmond remains one of the most successful entertainers in Hollywood. She has been in the show business for several years and has paved the way for many youngsters in the entertainment industry.
Although the Hollywood star has often been in the news for her talent and impact as an entertainer, Osmond's love life has also kept her in the spotlight.
She has been married thrice — twice to Steve Craig and once to Brian Blosil. Let's look at her union with Blosil and why it ended.
Osmond's Unhappy Union With Blosil
Despite their beautiful children, Marie Osmond was not happy in her marriage with Brian Blosil. She discussed the end of their relationship during an appearance on Winn Claybaugh's "Masters Podcast Club" in 2021.
In the episode, Osmond said she reached a point where she could not do it anymore. In addition, the actress revealed that her children encouraged her to leave Blosil, noting that they could not live with him anymore.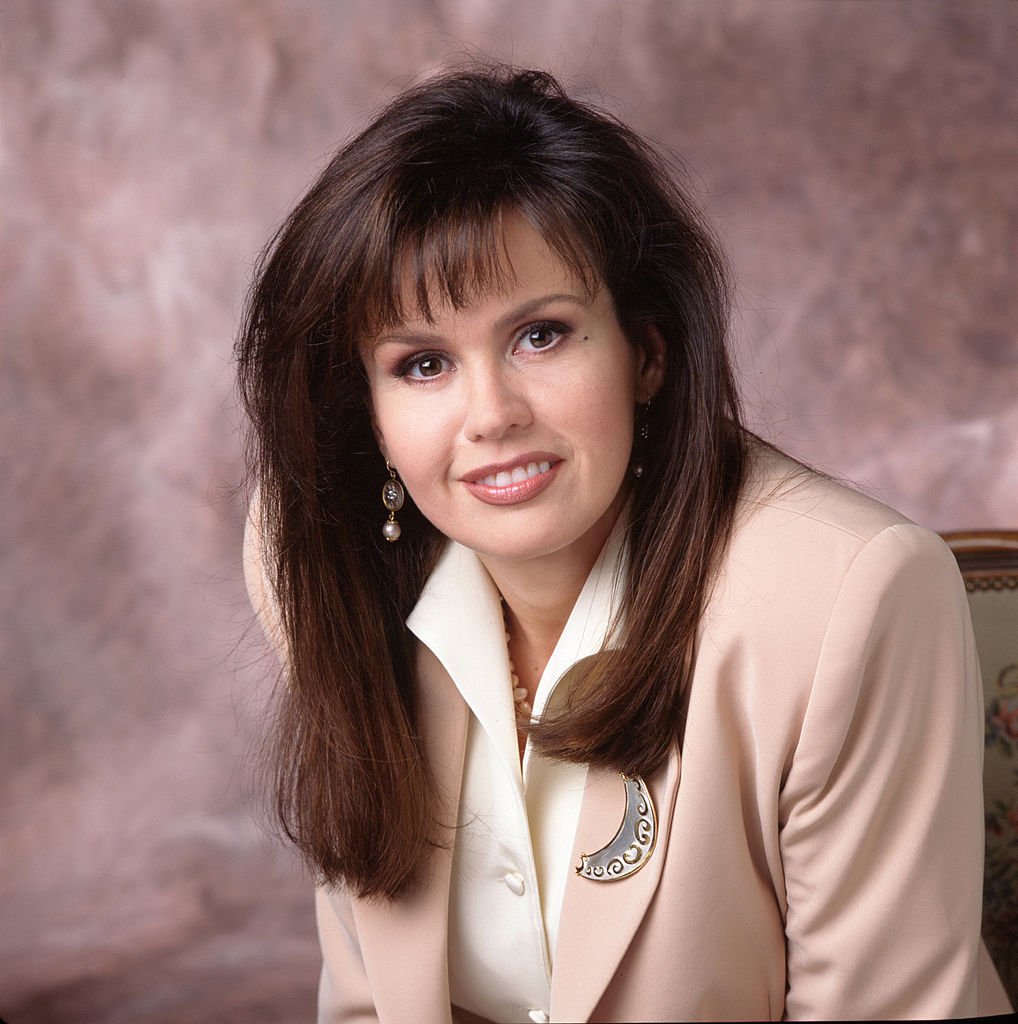 Marie Osmond in a publicity portrait for movie "Maybe this time," circa 1995. | Photo: Getty Images
The former lovebirds exchanged their vows in 1986. They have seven children together — Rachael, Abigail, Brianna, Brandon, Matthew, Jessica, and their late son Michael.
In August 2005, the "This Is the Way That I Feel" singer lost her home in a fire. According to her, that was the moment she realized that her marriage to Blosil was breaking.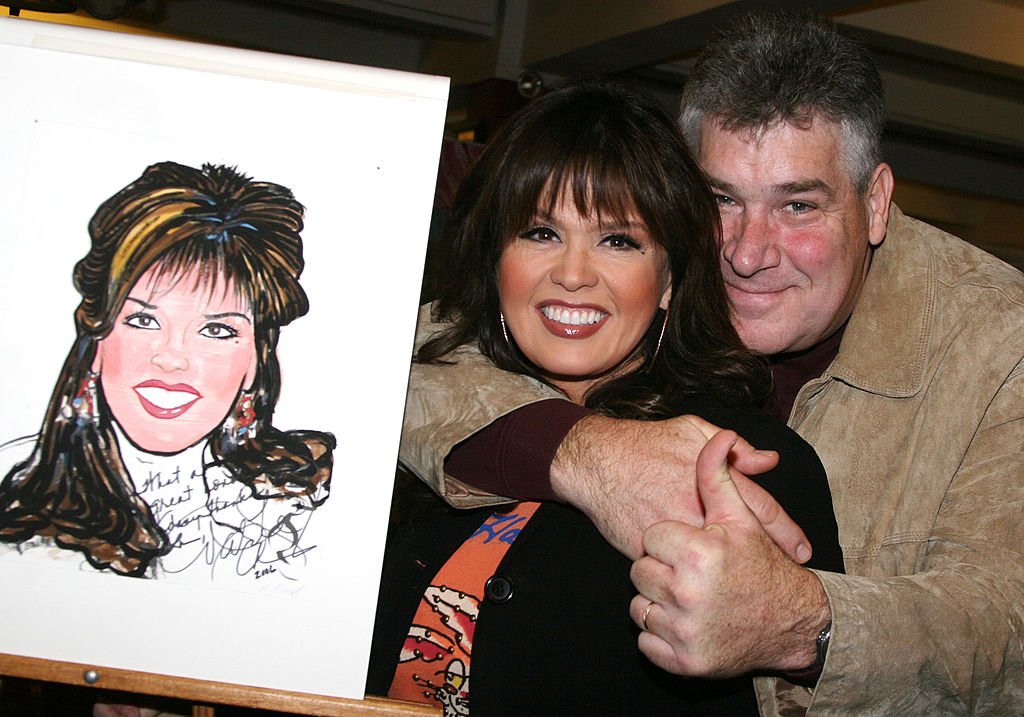 Marie Osmond and Brian Blosil during Donny Osmond and Marie Osmond Honored With Caricatures at Sardi's on October 27, 2006. | Photo: Getty Images
Speaking about the fire incident, the author said it was probably one of the most freeing things that happened to her. Osmond realized that the home she had created was a facade to a marriage that was not happy for 20 years.
In May 2007, less than two years after losing her house in the fire, the songstress decided to end her relationship with Blosil. Four years later, she remarried her first husband, Steve Craig.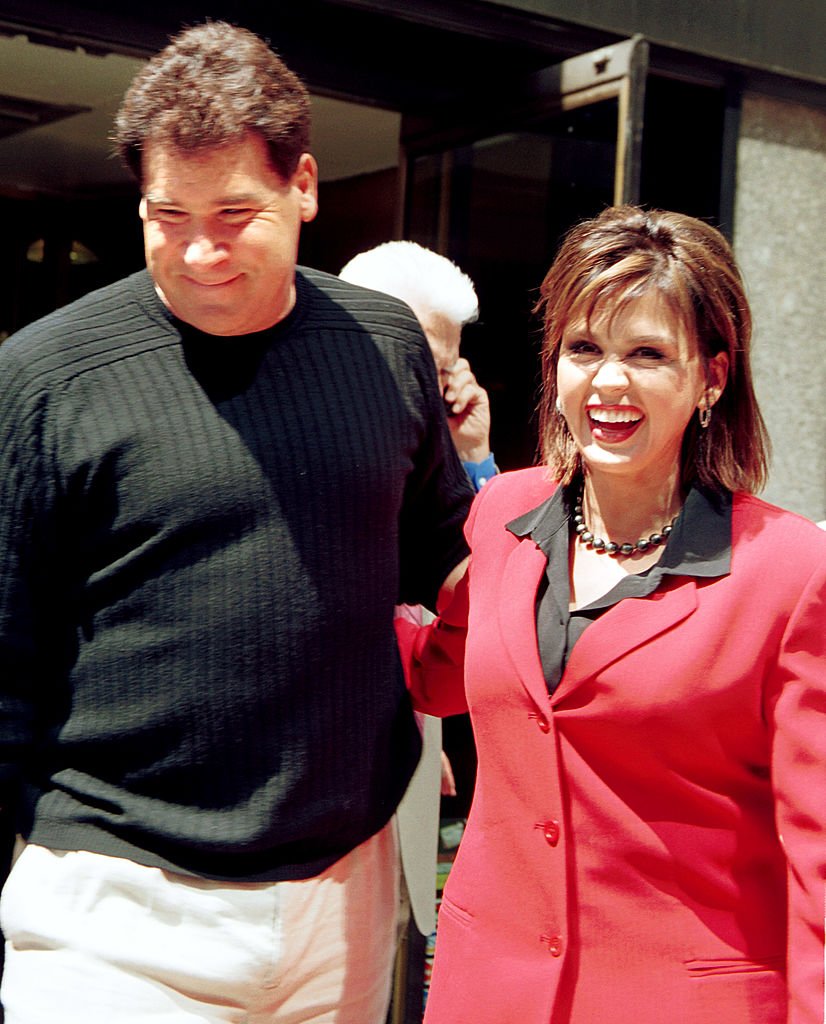 Marie Osmond and her husband Brian Blosil leave a book signing for her new book "Behind the Smile" on May 1, 2001. | Photo: Getty Images
Osmond's Thoughts About Michael's Suicide
Michael, born on July 6, 1998, met his untimely end in 2010. The cause of death was deemed a suicide, and Osmond had found it challenging to come to terms with the fact that her son ended his own life.
During a 2010 interview with Oprah Winfrey, the singer labeled Michael's death the "hardest thing" she had ever experienced. He was 18 years old at the time and had battled with depression and drug issues for several years.
However, Osmond did not see Michael's death coming until the day before. While speaking with Oprah Winfrey, the talk show host mentioned that she knew something was off the night before her son left her.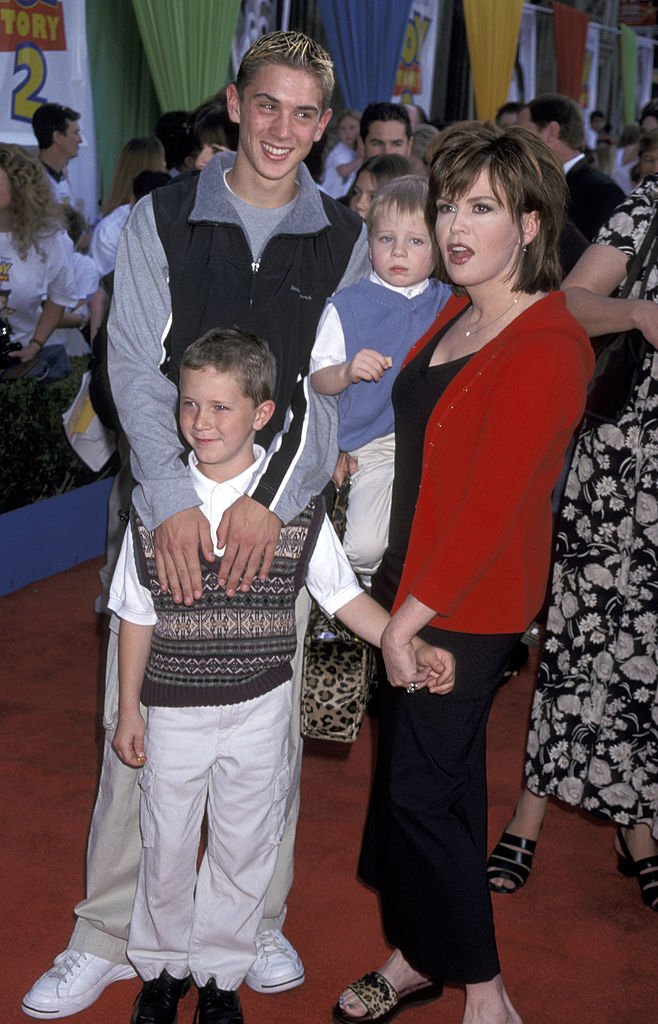 Marie Osmond and sons Stephen, Michael, and Brandon at "Toy Story 2" premiere on November 13, 1999. | Photo: Getty Images
Michael, who was still a student at the time, cried about being lonely on the phone with his mother. Osmond tried to calm her son down, assuring him that she would visit him four days later.
The next day, Osmond performed in Las Vegas and missed a fateful call from Michael. When the coroner finally reached her, she instinctively knew what it was about. Michael had taken his own life.
Michael's sister, Jessica, also filed for a name change affidavit.
Michael Was Depressed/Bullied
Upon his death, news about Michael being bullied made the rounds. Osmond said her son was heavily bullied because of his sobriety. The singer admitted to having texts from Michael's bullies, and she described them as "horrendous."
Furthermore, Osmond said she did not confront the bullies, but she believed society should take drastic measures to address the situation. The author hoped that addressing the issue would save another teenager from taking his life.
A suicide note found by his "only close friend" in his apartment confirmed Osmond's claims about Michael's poor mental health. Although Michael did not mention taking his life in the note, he revealed that he was depressed.
Father And Son's Estranged Relationship
For a father to be absent during his son's funeral service, albeit an adopted son, speaks volumes about the kind of relationship the pair shared.
However, Michael was not the only one speaking up about the fact that he and his father had no relationship remotely resembling that of a son and a father; or at the very least, that of an adopted son and his father.
Therefore, it is difficult to conclude that his being adopted was the main reason for their estranged relationship.
Although it is presumptuous to assume the absence of a father figure in Michael's life resulted in his inability to fit into his society, this fact, however, cannot be overlooked.
Michael Changed His Last Name
The father and son's relationship became so distant that Michael no longer wanted to carry his last name. The extent of their strained relationship came to the limelight after Michael's name was accompanied by "Bryan" in place of "Blosil" on his death certificate.
The deceased made it clear that his relationship with his father was strained in a petition for a name change with the Utah County Court. Sadly, this revelation was further augmented by Blosil's declination to comment when a representative from People approached him.
His Sister Did The Same
Just before his demise, Michael's sister, Jessica, also filed for a name change affidavit in the same court her brother had requested. As though mirroring Michael's statement, Jessica stated that she had nothing resembling a relationship with her father.
As such, she preferred to bear her mother's last name, Osmond, with no further interest in taking "Blosil's" name. The importance of a father figure in the life of a young man or woman cannot be overemphasized.
Consequently, the lack of a relationship with his dad could be an intricate factor in the "loneliness" felt by Michael Bryan. May his soul continue to rest in peace.
If you or someone you know is considering suicide, please contact the National Suicide Prevention Lifeline at 1-800-273-TALK (8255), text "help" to the Crisis Text Line at 741-741, or go to suicidepreventionlifeline.org.
Please fill in your e-mail so we can share with you our top stories!