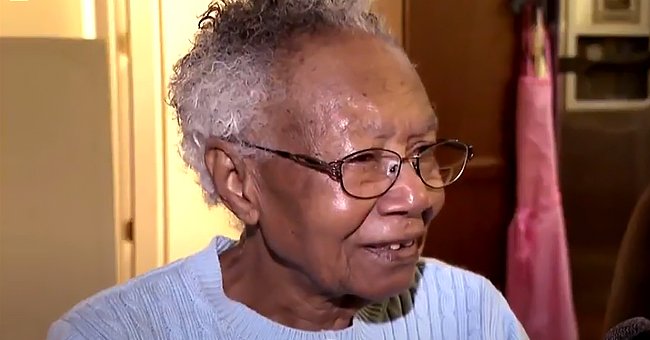 youtube.com/CBSNewYork
Teen Notices 87-Year-Old Woman Confused and Shivering on a Freeway
A seventeen-year-old boy is a step closer to fulfilling his dreams of becoming a police officer after rescuing an elderly woman in the middle of a highway.
Eric, a Staten Island teenager, averted a potential panic attack by coming to the aid of an 87-year-old woman at the nick of time. His bravery and kindness have earned him a place in the woman's heart and the rest of the world.
The young man, who yearns to become a police officer someday, got a chance to live up to his dreams, albeit minutely, on a fateful night in 2018.
A picture of Mrs. Farr in an interview | Photo: Youtube/cbsnewyork
He was driving along the freeway in Staten Island when he came across an elderly woman, Laura Farr, walking alone and shivering.
A closer look at the woman walking offramp confirmed she was confused, disoriented, and in dire need of assistance.
Without much thought, the teenager exited his vehicle and ran towards her just in time to stop her from collapsing under her shaky frame. Noticing her inquiring looks, Eric explained his actions, saying he didn't want her to fall, thus easing her tension.
The teen discovered that Mrs. Farr was on her way to visit her grandchildren a few blocks away, a journey she'd made countless times.
However, on her way, she accepted a ride from a driver who offered to help her cover a few blocks. The ride left her motion sick for some reason, causing her to become nauseous, confused, dizzy, and too tired to keep moving upon exiting.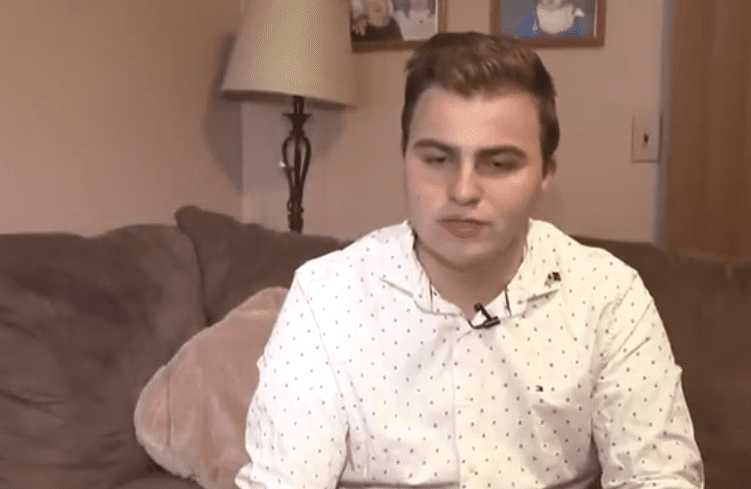 A screenshot from the heartwarming Youtube video | Photo: youtube/cbsnewyork
Luckily, Eric drove by at that point and found her before her dizzy spell escalated or resulted in a more gruesome situation. The youngster called an ambulance to convey Mrs. Farr to a hospital.
Still riled up from her earlier motion sickness, the elderly woman refused to board the ambulance. She got some convincing from Eric, who promised to hold her hands while the medics attended to her.
She complied eventually, figuring she needed the help after all. The boy made good on his promise, meeting her at the hospital, and staying over until she was released to family members.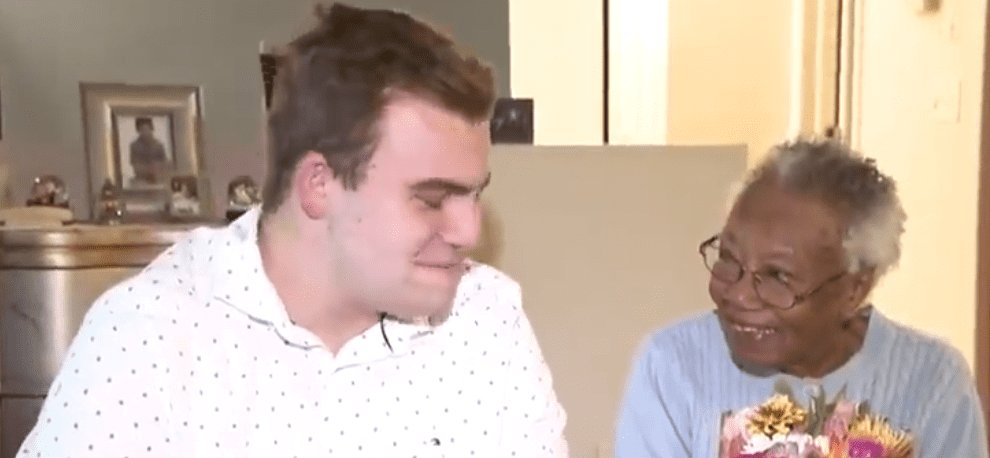 A screenshot from the heartwarming Youtube video | Photo: youtube/cbsnewyork
The elderly woman was glad to have him accompany her throughout the ordeal. She was all smiles as she introduced him to her relatives, tagging him as the boy who saved her life.
Since the incident, Eric has made it a point of duty to visit Mrs. Farr at her home occasionally and gift her flowers. The two have established an unusual bond, proving one doesn't need a cape to become a hero after all.
Please fill in your e-mail so we can share with you our top stories!