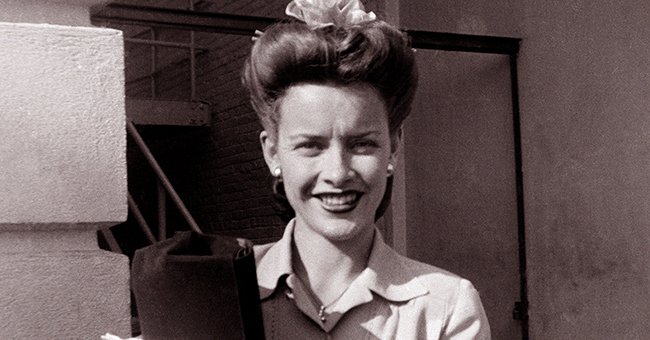 Getty Images
Susan Peters Lost Will to Live after Paralysis — Adopted Son Gave Her Happiness before Death
Susan Peters had a difficult time adjusting to life after being paralyzed. However, her adopted son gave her hope and made sure to shower her with love and happiness until her death.
Susan Peters was born Suzanne Carnahan in Spokane, Washington, on July 3, 1921. She was the eldest of two children and initially wanted to become a lawyer. However, as this profession took a lot of time to pursue, she ended up in Hollywood.
When she was seven years old, her father, Robert, was killed in an automobile accident. Following his death, she and the rest of her family relocated to Los Angeles to live with her grandmother.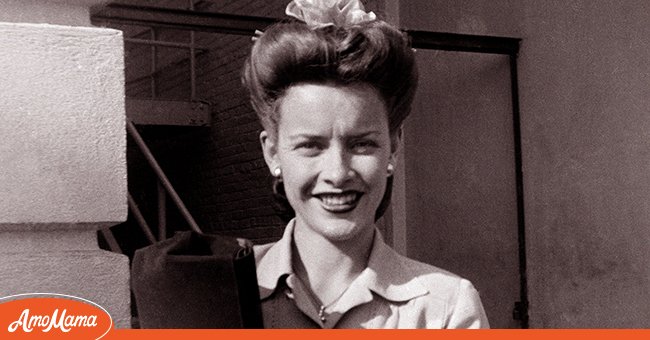 Actress Susan Peters smiles as she poses outside in Los Angeles, California circa 1940 | Source: Getty Images
HER YOUNGER YEARS
In Los Angeles, Peters attended various schools. She did well in athletics and studied drama when she was at Hollywood High School. During her senior year, she was spotted by a talent scout.
After graduating, she found an agent and enrolled at Max Reinhardt's School of Dramatic Arts. It was there that a Warner Bros. casting agent spotted her, and she was signed to the studio in 1940.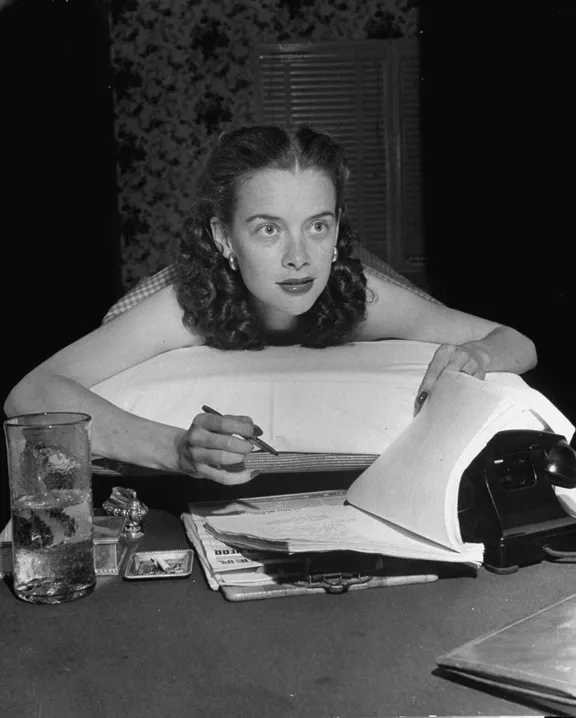 Susan Peters writing from a Hospital cart in her home | Photo: Getty Images
THE START OF HER CAREER
With Warner Bros., she made her acting debut as an extra on "Susan and God." She saw little progress in her career at the start and was frustrated by her minor roles.
At the time, she was still known as Suzanne Carnahan, as she refused to use the studio's stage name, "Sharon O'Keefe." She was barely given any lines in the movies she starred in, and her first big break came with "The Big Shot."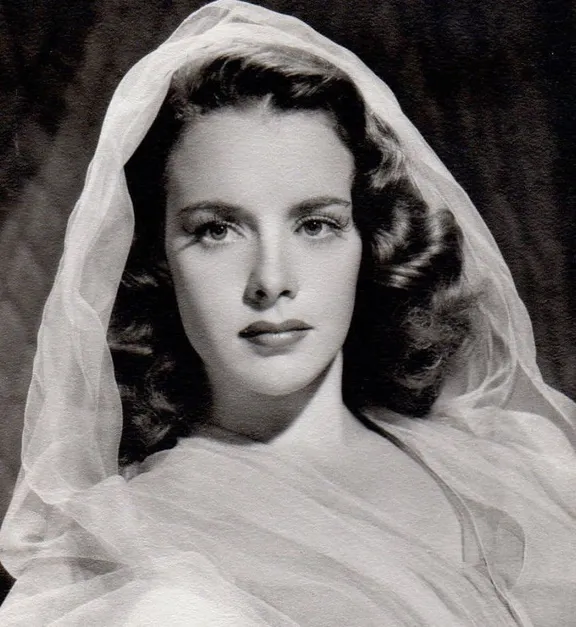 Portrait of Susan Peters circa 1945 | Photo:Public domain/Wikimedia Commons
ADOPTING A NEW NAME
After Warner Bros. dropped her, MGM took a chance on the actress. Upon signing her contract, she adopted the stage name "Susan Peters." She starred on "Tish" in 1942 and was a lead co-star. She met Actor Richard Quine on that set.
Soon after Quine played her husband in the film, they starred in "Dr. Gillespie's New Assistant." Developing feelings for one another while working on their projects, they married in real life in November 1943.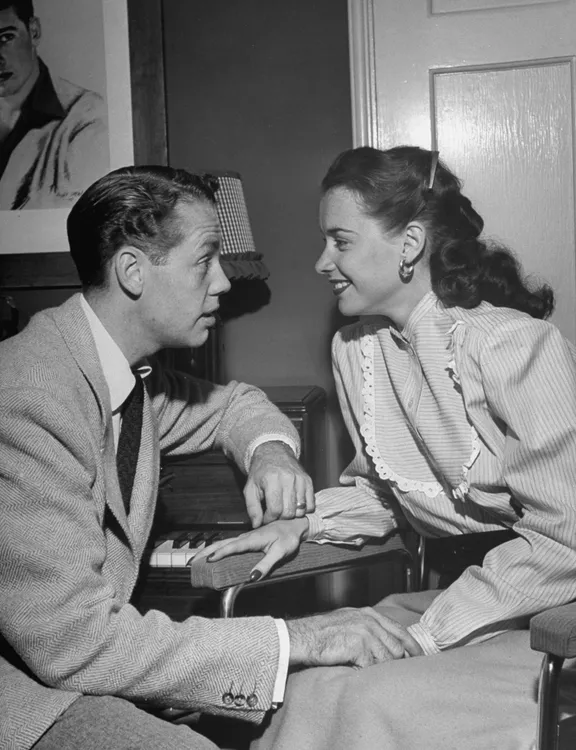 Susan Peters and her husband, Richard Quine | Photo: Getty Images
HER PROGRESSING CAREER
Peters starred on "Random Harvest" in 1942, where she played Ronald Colman's sister's stepdaughter and his potential love interest. She was nominated for an Academy Award for "Best Supporting Actress" for the film, making her one of the youngest Oscar nominees.
Following the film, she starred in a couple more movies such as "Young Ideas," "Song of Rusia," and "Assignment in Brittany." She was named "Star of Tomorrow" alongside Van Johnson and other rising stars, thanks to her talent.
AN UNFORTUNATE TRAGEDY
Over a year after getting married to Quine, tragedy struck on New Year's Day. While on a duck-hunting trip in San Diego with her husband and friends, one of the hunting rifles accidentally discharged when Peters retrieved it.
The bullet from the rifle lodged in her spine. Because of the freak accident, she was permanently paralyzed from the waist down. While MGM paid for her hospital bills, she was eventually asked to settle her contract.
TRYING TO RECOVER
Before MGM asked to settle her contract, they tried to make things work with the actress. At the time, doctors believed that Peters would be able to walk again.
Thanks to this hope, the actress kept herself busy as she tried to recover. However, she slowly started to realize that she would not be able to walk ever again.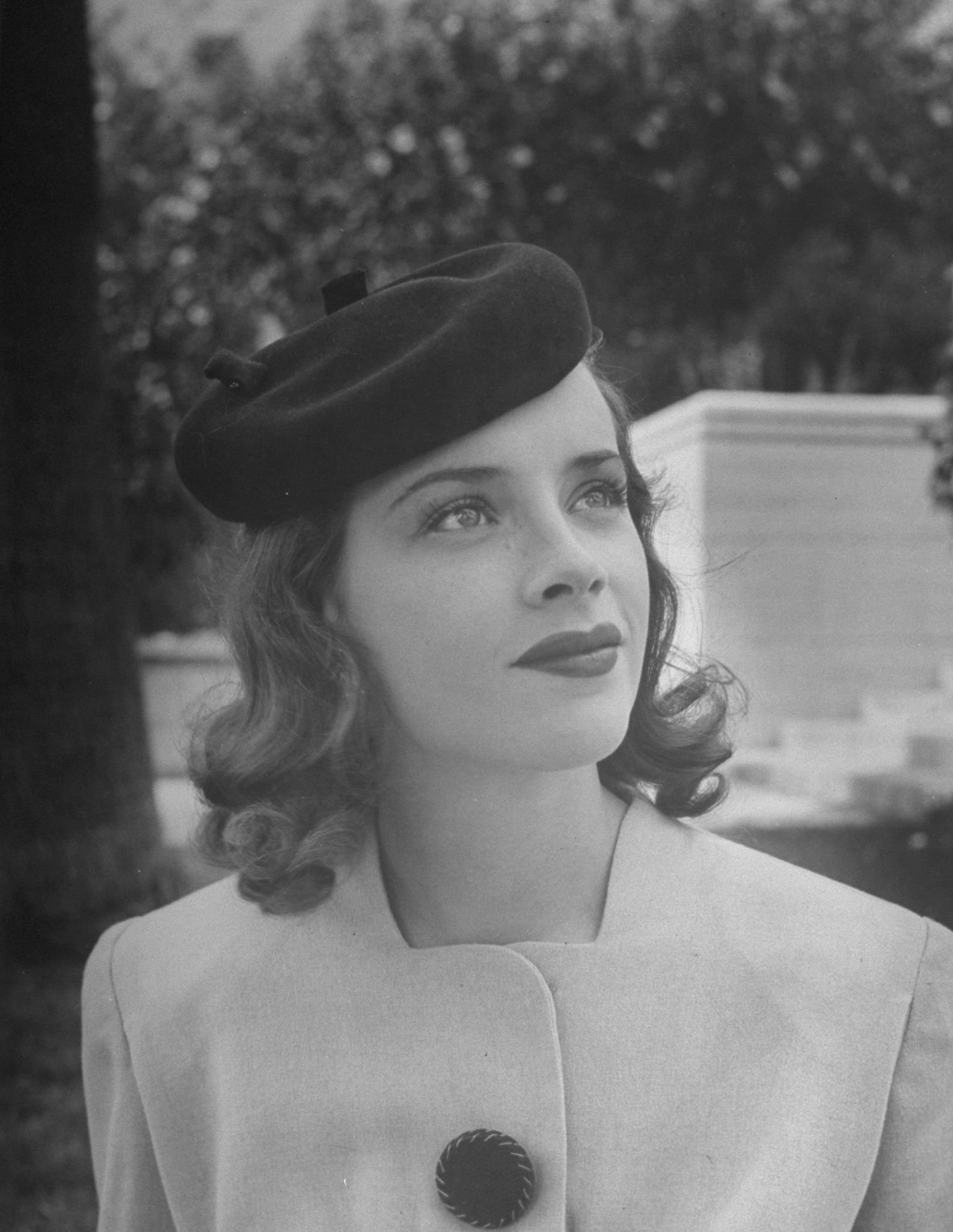 Portrait of actress Susan Peters circa the 1940s | Source: Getty Images
AT PEACE WITH WHAT HAPPENED
Peters was reportedly okay with knowing that she wouldn't walk again as she didn't want her disability to stop her dreams. MGM was supportive of this in the beginning, as she was an extremely talented actress.
The company sent her scripts in hopes of making things work for her, but Peters would turn them down as she did not want to capitalize on her injury. However, MGM thought that it would be a great way to pull at the heartstrings of audiences.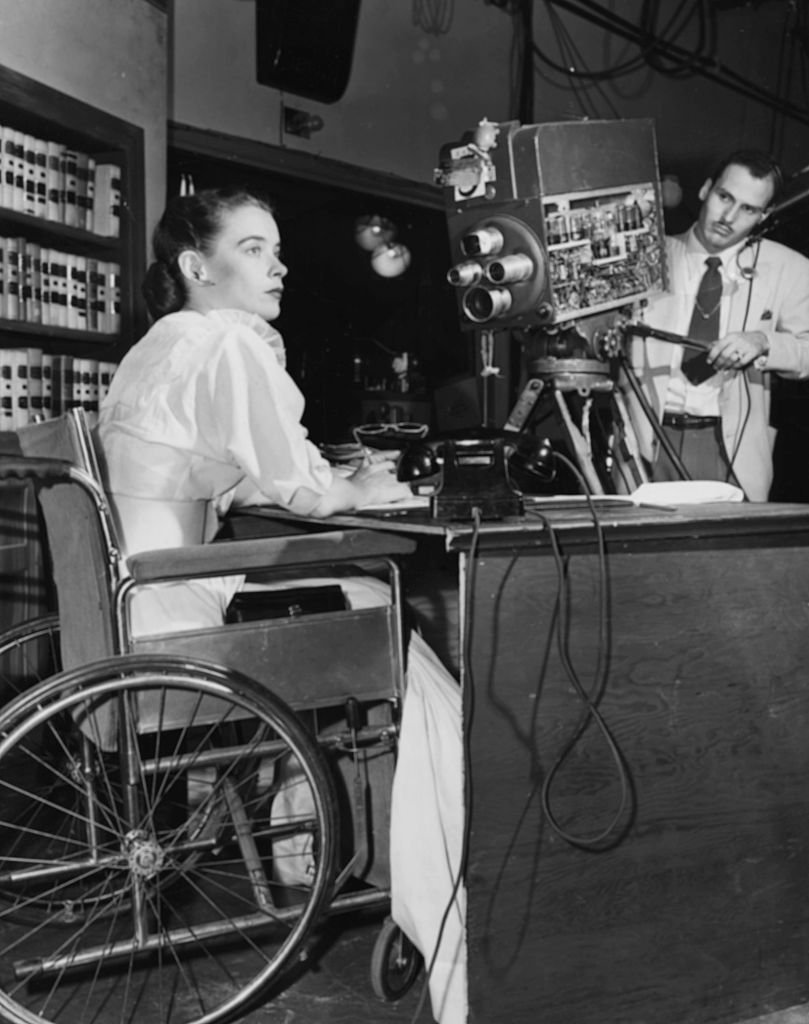 Actress Susan Peters sitting behind a desk in her wheelchair, in front of a WPTZ television camera filming her show "Miss Susan" circa 1951. | Source: Getty Images
A BIG MYSTERY
Through the years, her freak accident remained a puzzle for many. At the time, many spread that Peters and Quine left the rifle under a bush. Unfortunately, the rifle was aimed at Peters when she tried to retrieve it, and a twig caused it to discharge.
Adjusting to her new life, Peters had many hobbies that kept her busy. She drove her own specially equipped car, went horseback riding, went swimming, took flying lessons, and even went hunting again.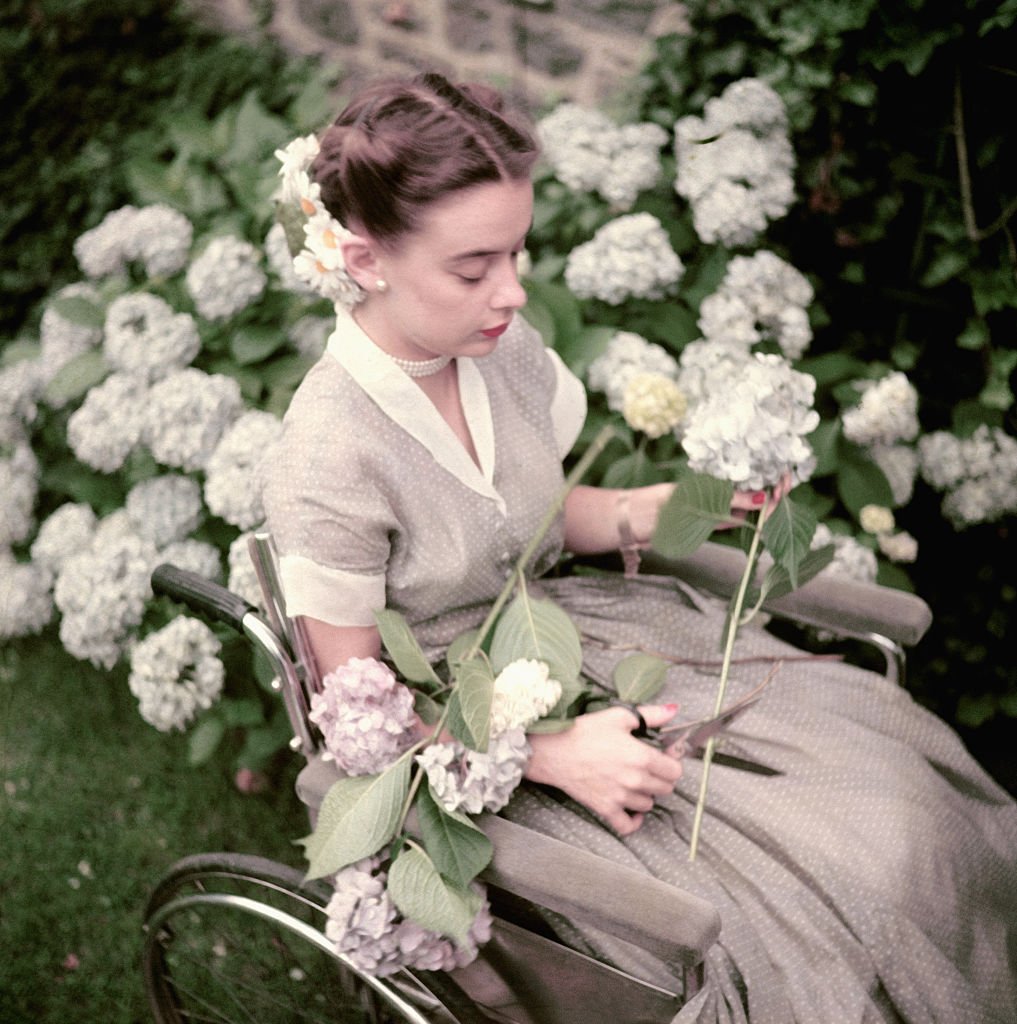 Susan Peters Cutting Hydrangeas circa 1950s | Source: Getty Images
HER FAMILY
In hopes of finding inspiration and saving her marriage to Quine, she and her husband adopted a son named Timothy in 1946. Speaking about being a mother, Peters once said:
"I'm probably the proudest, happiest mother in the world. We want to give him lots of brothers and sisters – children of our own, as soon as I am well. We want a big family."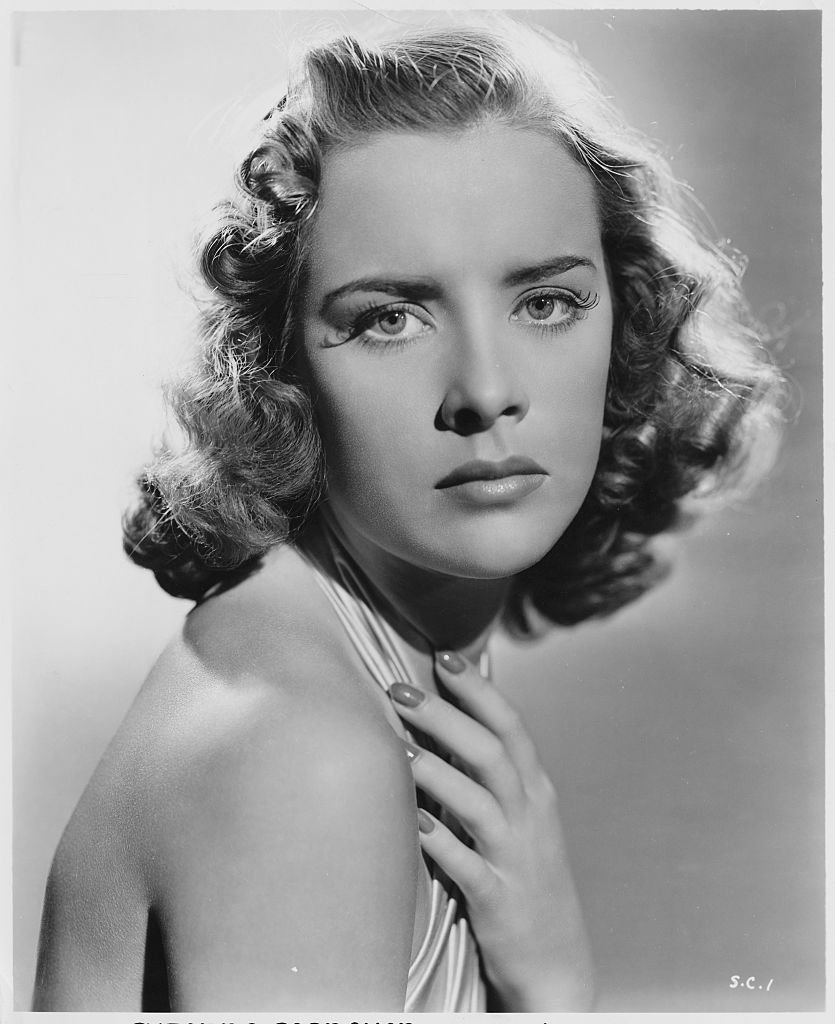 Actress Susan Peters circa the 1940s | Source: Getty Images
WANTING A BIG FAMILY
At the time, Peters was hopeful that she'd recover and have children. Her then-husband also added that having Timothy would do well for Peters, who was focusing on recovering from the accident.
Two and a half years after the accident, Peters made a film comeback. Columbia gave her a leading role of a wheelchair-ridden wife who tries to wreak emotional havoc on her family. It was a contrast to the family she and Quine had.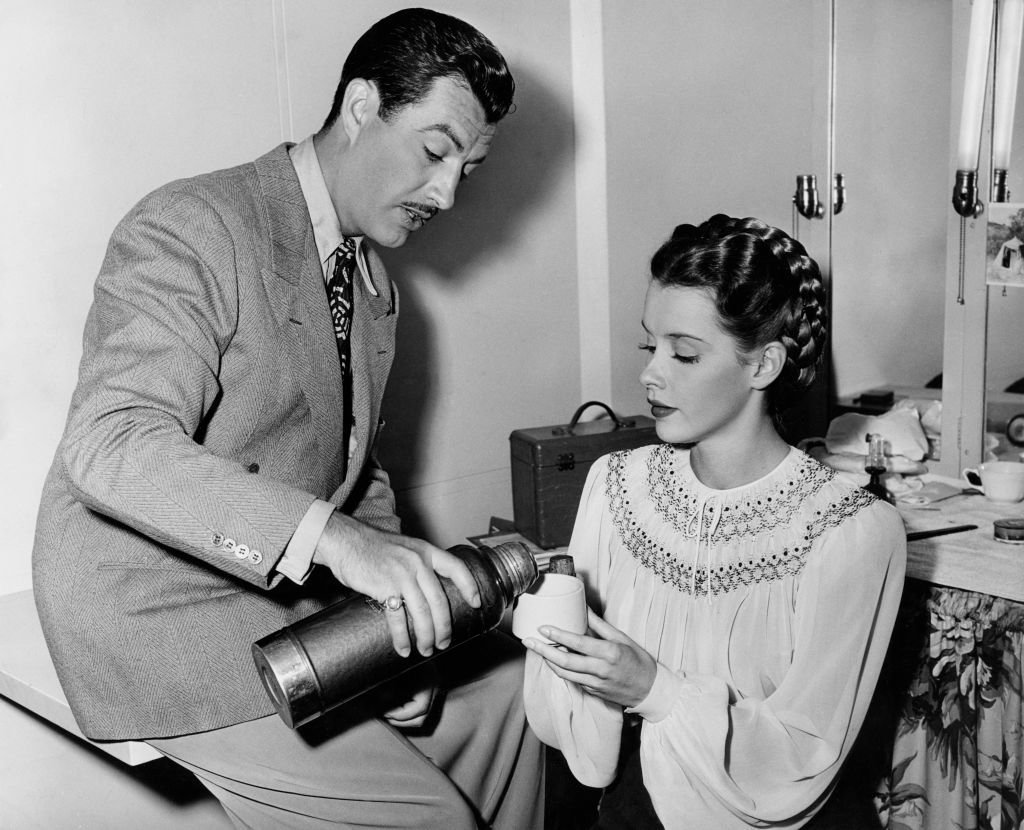 American actor Robert Taylor (1911 - 1969) pours coffee from a thermos flask for co-star Susan Peters (1921 - 1952) on the set of the film "Song of Russia" on July 9, 1943 | Source: Getty Images
HER DOWNWARD SPIRAL
Unfortunately for Peters, the film, which was shown in 1948, flopped. That same year, her marriage to Quine came to an end.
In 1951, Peters launched her show called "Miss Susan." It was panned by critics and canceled that same year. That rapid decline in the events in her life led to a lonely and sad last few years in her life.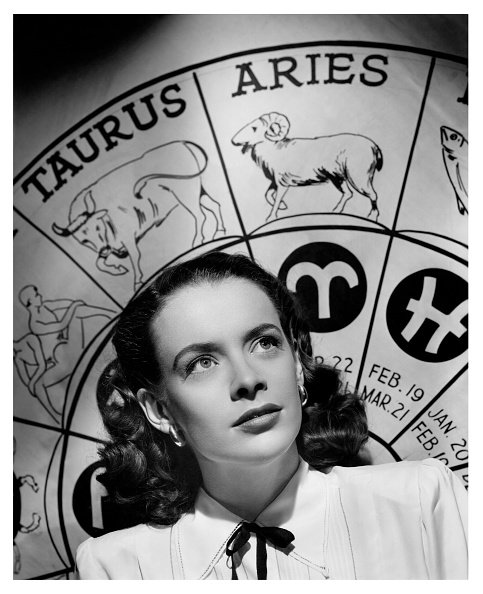 Susan Peters for "The Sign of the Ram" in 1948 | Source: Getty Images
LOSING THE WILL TO LIVE
During her final years, Peters heartbreakingly lost the will to live. She stopped eating and drinking, and despite advocating for people with disabilities, she felt and believed that she was a failure.
At the young age of 31, Peters died of kidney failure, bronchial pneumonia, and starvation. While her ex-husband remarried and continued acting, he died years later in 1989 from a self-inflicted gunshot wound.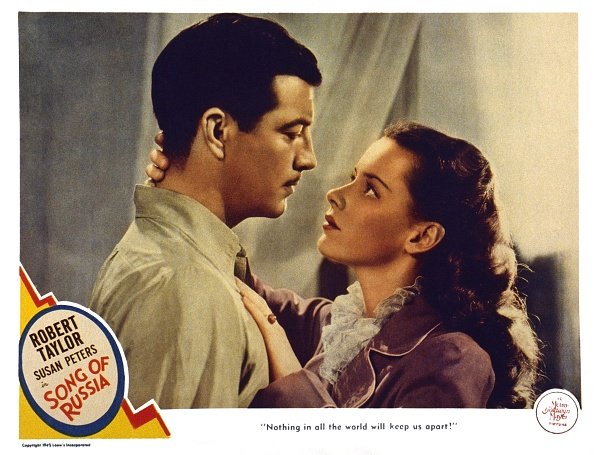 Robert Taylor and Susan Peters on the "Song of Russia" US lobbycard in 1944 | Source: Getty Images
WHAT HAPPENED TO TIMOTHY
Before Peters' death, their son Timothy had been living with Quine. Timothy's daughter, Shannon, once opened up about her father's relationship with his parents, saying Peters had not treated him well towards the end of her life.
Likewise, Timothy's relationship with Quine was reportedly non-existent, as he focused more on his career. About it, she said:
"Dad was not close to Richard at all. I know he was kicked out at 16 or 17 and pretty much was on his own from there. He spent a lot of time in jail for multiple things."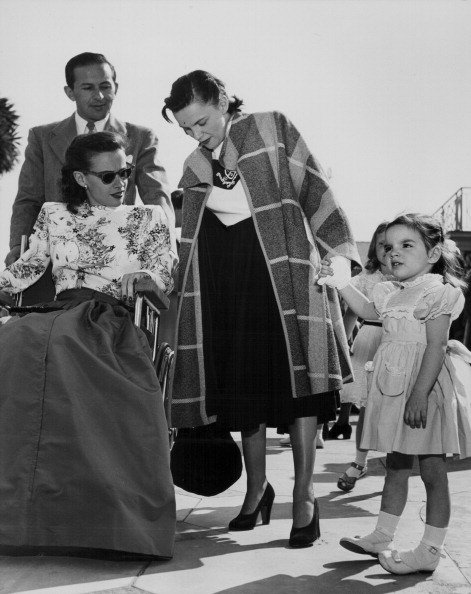 Actress Susan Peters in a wheelchair, talking to actress and singer Judy Garland and her daughter Liza Minnelli, circa 1950. | Source: Getty Images
Timothy grew up working different jobs. While he had charisma and was friendly, his daughter noted that he also had a bad temper and could be mean. He turned out to have many vices, which led to his death in 2007.
The National Suicide Prevention Lifeline is 1-800-273-8255. Other international suicide helplines can be found at befrienders.org.
Please fill in your e-mail so we can share with you our top stories!
The information in this article is not intended or implied to be a substitute for professional medical advice, diagnosis or treatment. All content, including text, and images contained on news.AmoMama.com, or available through news.AmoMama.com is for general information purposes only. news.AmoMama.com does not take responsibility for any action taken as a result of reading this article. Before undertaking any course of treatment please consult with your healthcare provider.