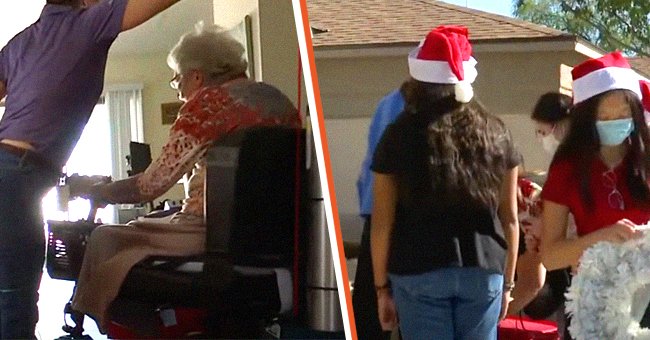 youtube.com/KGUN9
Woman, 77, Struggling with Health Problems Is Unable to Get Her Home Ready for Christmas

After contracting COVID-19, a woman's health took a turn for the worse. Even after recovering, she was too weak to put up any Christmas decorations. Then a group of students decided to help.
This month, a 77-year-old living in Tuscon, Arizona, received a surprise when high schoolers showed up at her house. The group from University High School heard about her desire to celebrate Christmas like she always had.
Nancy Mattern's battle with covid left her weak and incapable of filling her home and yard with festive decor. The woman shared that the virus affected her heart and lungs. She thought her dream of a bright and merry Christmas was gone.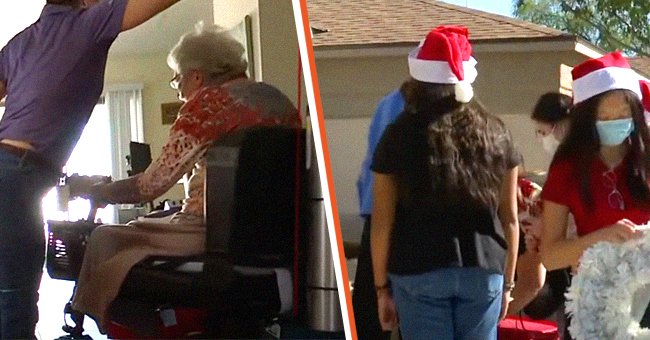 Elderly woman gets help putting up her Christmas decorations after covid affects her health | Photo: Youtube/KGUN9
THE WOMAN'S EMOTIONAL REACTION
Thankfully, a high school group known as the Dreamcatchers decided to act. Eight people arrived at Mattern's doorstep to assist with putting up decorations. The woman was stunned and emotional.
Mattern said Christmas always brings out the best part of people, and she added:
"It's what Christmas is about, it's about giving. And to be able to have my Christmas decorations up is something I thought was over and done with."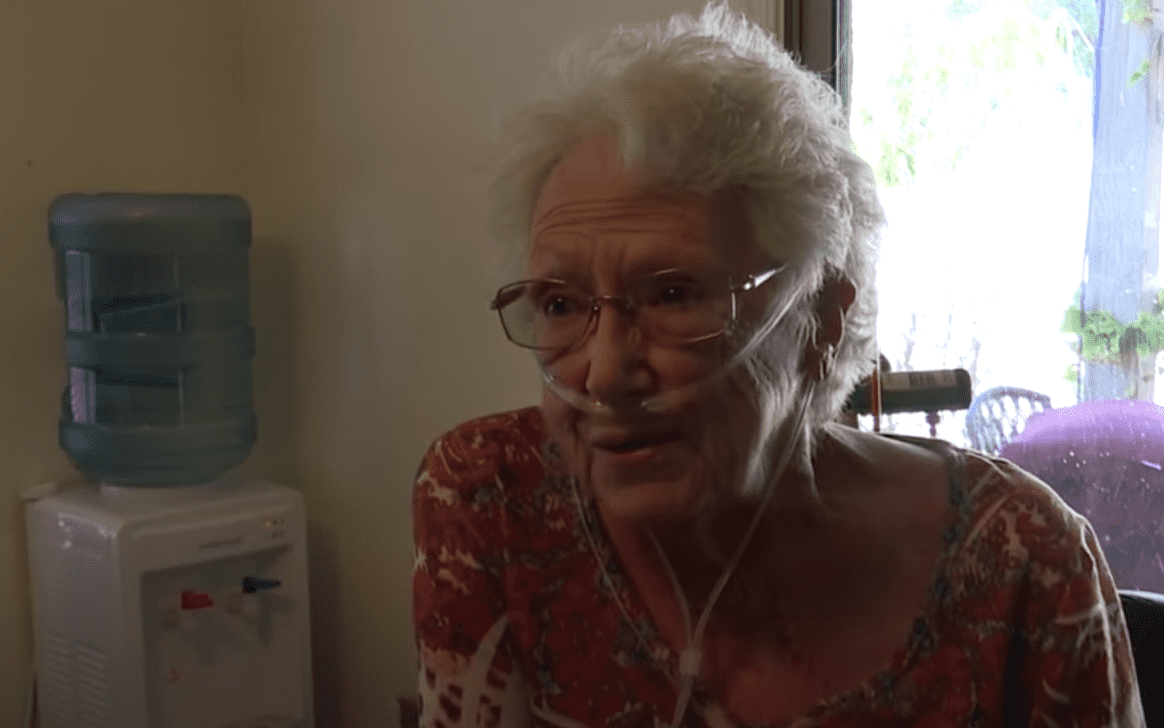 Elderly woman is emotional after students put up her Christmas decorations | Photo: Youtube/KGUN9
IT WAS HEARTBREAKING
Mattern said the kids with "big hearts" saved her Christmas. The woman's daughter, Trina, was suffering from a work injury and could not help her mother. She shared just how much the gesture meant.
Trina explained: "It's been very heartbreaking to see her so sad during the holidays because we couldn't put up any decorations for her." A member of the Dreamcatchers spoke about the experience.
MAKING DREAMS COME TRUE
Kristin Jung said: "Working together to create each dream has been a really special experience to me." Trina also shared that the students' kindness was a gift that she never imagined her family would get.
A user commented on the clip, which featured Mattern's story. They commended the Dreamcatchers and expressed: "Thank you, kind souls, keep it up." The students put up Mattern's Christmas tree, lights, ornaments, and many other special pieces.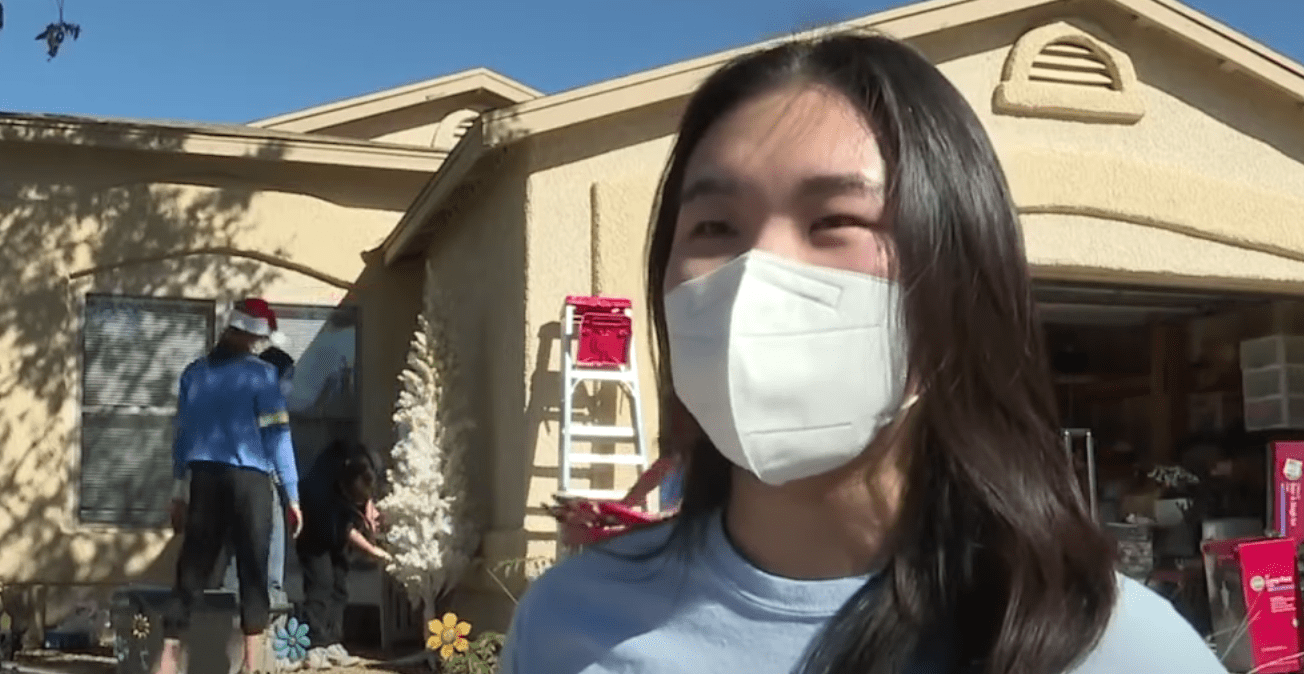 Student shares that helping a woman's Christmas dream come true was a special experience | Photo: Youtube/KGUN9
SHE WAS GIVEN A GIFT
Belinda Brauer, a volunteer coordinator at the Agape Hospice where Mattern lives, was touched by the kind act and stated that it brightened Mattern's entire holiday season.
Brauer shared: "It is just an overwhelming, very emotional feeling to have our hospice patient be given this gift. It is a gift because there are so many misconceptions about hospice."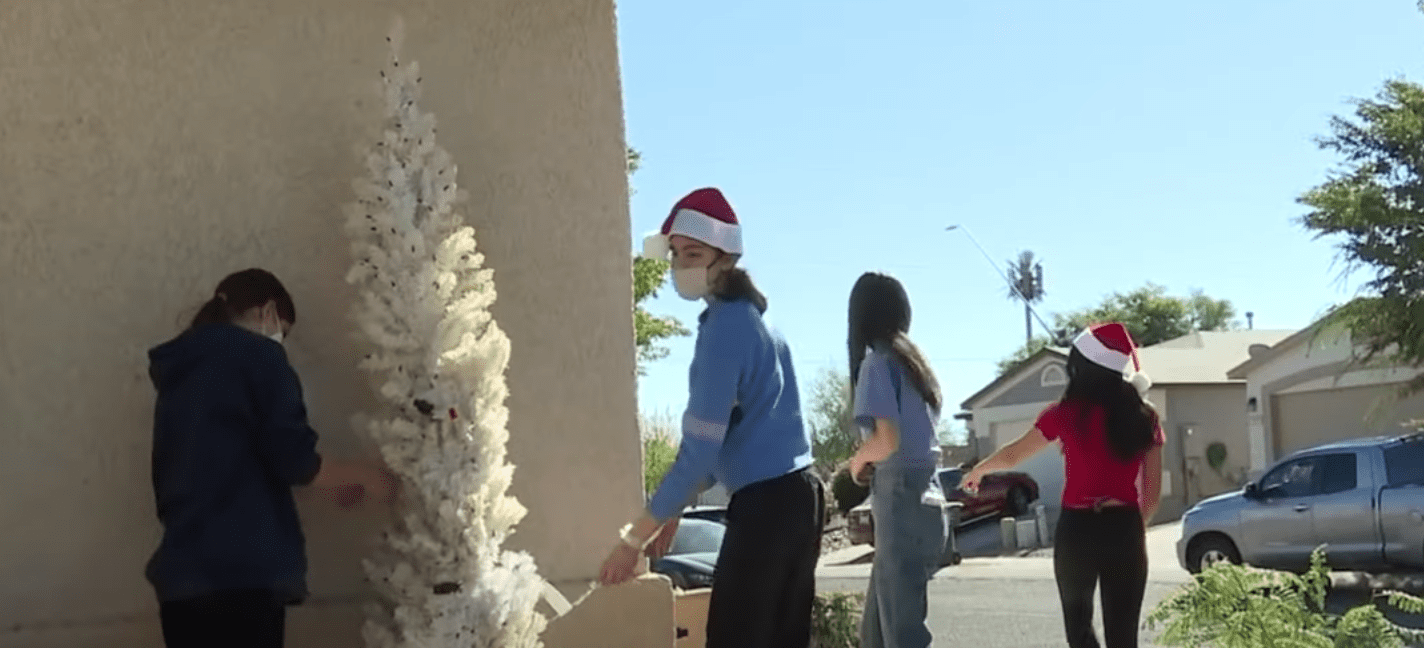 Students help woman by putting up her Christmas decorations | Photo: Youtube/KGUN9
THE WOMAN'S CHRISTMAS MIRACLE
Despite her health concerns and struggles, Mattern was beaming after her surprise, which was possible thanks to the Dreamcatchers of University High School.
Their simple gesture gave her a reason to smile and gave the woman a Christmas miracle. By taking some time out of their day, the youngsters ensured this festive season would be filled with joy for Mattern and her family.
Please fill in your e-mail so we can share with you our top stories!