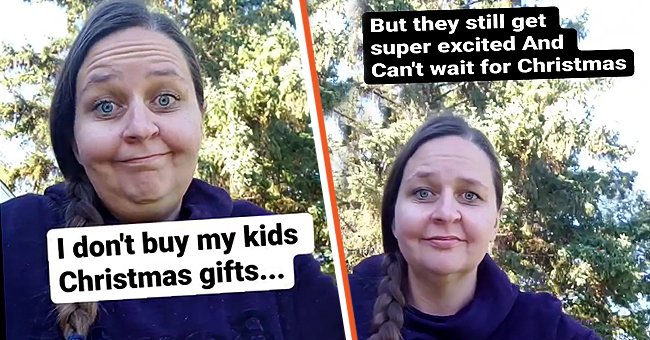 instagram.com/calmingthechaotic
Mom-Of-Eight Shares That She Doesn't Buy Christmas Presents for Her Kids Anymore

A mother struggled to get Christmas gifts for her eight kids every year, so she stopped buying presents and came up with a clever alternative. The new idea still gets her kids excited for the festive season.
Mom Angie, who shares content on Instagram as @calmingthechaotic, needed a way to lessen the overwhelming feeling that came along with Christmas time. Having eight kids meant gift buying became a hassle and turned into an expensive venture.
Getting presents for her brood wasn't a joy, so she changed how they did things. She told her online community that she started a new Christmas tradition two years ago—people flooded the comment section thanking her for the idea.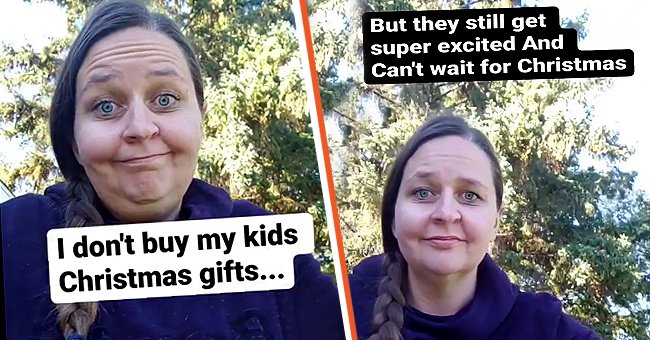 A woman stopped giving her kids Christmas presents and has started a new tradition instead | Photo: Instagram/calmingthechaotic
KIDS ARE RESPONSIBLE FOR GIFTS
The mother said she wasn't a great gift-giver, so she came up with a remedy for her problem. Instead of taking sole responsibility for being "Santa Claus," she gave over the power to her kids. Each year they are responsible for gifting.
The method is pretty simple and requires each child to draw a name from a hat. They are then responsible for purchasing a present for the chosen sibling. The mom said her kids now have to come up with ideas for gifts.
THERE IS LOTS OF EXCITEMENT
Since all of her children are under ten years old, she sets up a budget for them to work with. However, she indicates that when they grow older, they will have to assume responsibility for purchasing the gifts with their own money.
The mother said her new tradition created hype in the house all year round. Siblings wonder which name they will draw and value their present more because it is all they receive. Ever since she implemented this, the festive season has been calmer.
THE ONLINE REACTION
Despite the reduction in the number of presents they get under the tree, the secrecy and excitement make up for it. Online community members were grateful for this stroke of genius and that Angie was kind enough to share it.
Users expressed that they would be implementing this idea for the following Christmas period. One netizen wrote: "Great idea. I live on disability which isn't much at all. Two of the granddaughters live with me. Redoing Christmas giving this year!"
CHRISTMAS IS ABOUT GIVING LOVE
Others told the mother the unique ways in which they go about Christmas time. Someone said: "My family only exchanges stockings. So everyone gets to contribute a few small things to everyone else's stockings (mostly usable items)."
People also indicated that they went on family holidays in place of physical gifts, and netizens were impressed by all of the great suggestions.
One commenter added: "So many great ideas here." Ultimately, other people pointed out that Christmas shouldn't be about receiving gifts, but rather about giving love.
Please fill in your e-mail so we can share with you our top stories!