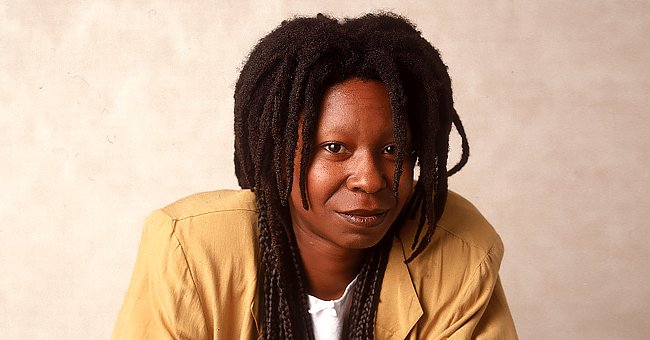 Getty Images
Whoopi Goldberg Dedicated Almost 10 Years to Her 3 Marriages but Never Really Loved Any Husband
Whoopi Goldberg remains widely loved by her friends and fans and has been a star part of Hollywood for more than three decades. However, marriage and love have not worked out so well for her.
Whoopi Goldberg is a longstanding host of the daytime talk show "The View" and an award-winning comedian, actress, and human rights activist.
Her portfolio as an actress can only be bettered by an elite set of actors, if any. She belongs to the scanty class of actors who have won an Emmy, Grammy, Oscar, and Tony Award.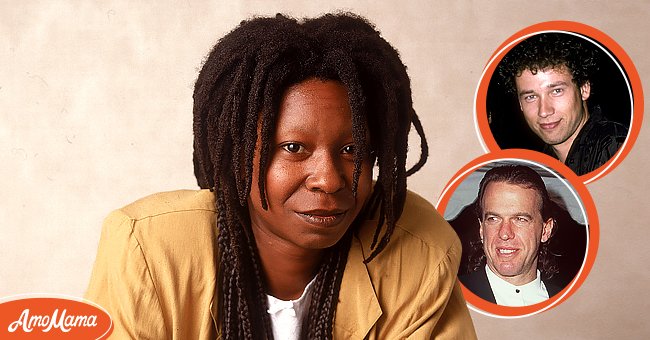 A picture of Whoopi Goldberg | Photo: Getty Images
Goldberg is best recognized for her effective performances in both comic and emotional roles. She is also known for her revolutionary work in the Hollywood film industry as an African-American woman, with her signature dreadlocks, big goofy grin, and sharp humor.
Goldberg continues to capture the attention of her fans and remains active in the movie business. While she has nothing more to prove as a star, Goldberg has not had much luck when it comes to finding love.
The 66-year-old has been married three times and has had a series of relationships, but all ended in divorce. Goldberg even confessed that she would rather live alone than be married.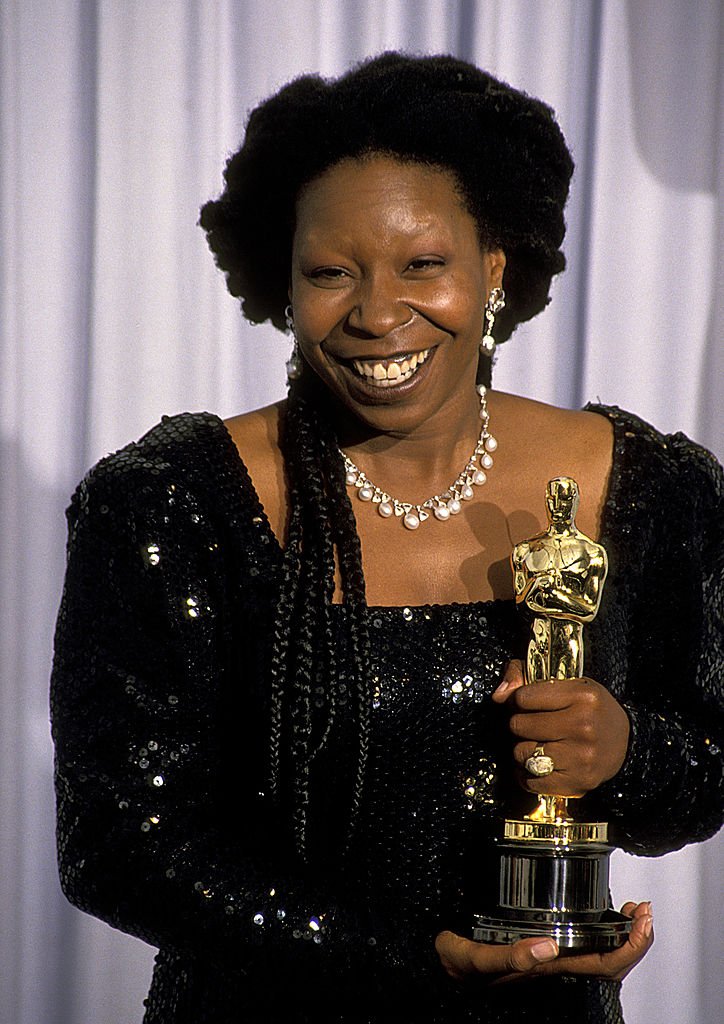 Whoopi Goldberg at the 63rd Annual Academy Awards. | Photo: Getty Images
EARLY LIFE
Goldberg was born Caryn Elaine Johnson in New York City on November 13, 1955. The "Sarafina" star and her older brother, Clyde, were raised in a housing complex in Manhattan's Chelsea neighborhood by their mother, Emma. Emma had to work several jobs after her partner abandoned them.
During her early years, Goldberg had dyslexia without realizing it. Being dyslexic hampered her grades and led to her dropping out of high school at 17. Like many stars, after dropping out of school, she turned to the stage.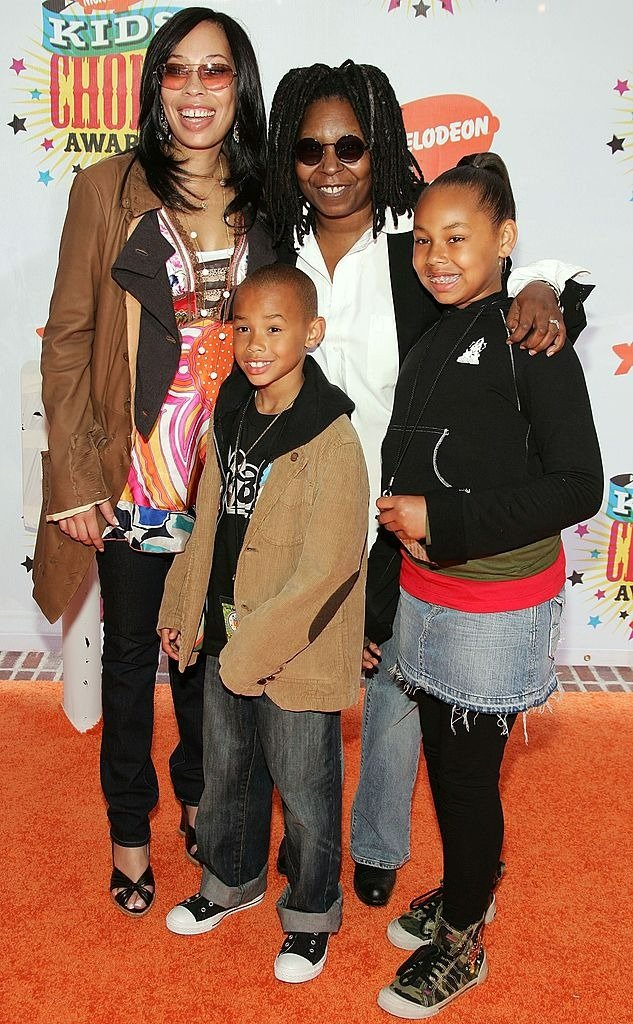 Whoopi Goldberg with daughter and grandkids during Nickelodeon's 19th Annual Kids' Choice Awards | Photo: Getty Images
Goldberg relocated to California in 1974 and spent the next seven years living in several locations, including Los Angeles, San Diego, and San Francisco. She worked as a mortuary beautician while seeking a career in Hollywood as things did not go as smoothly as she had hoped.
The mother of one finally got recognized for her talents, and soon, she got movie roles. It did not take long for her to establish herself as one of the big African-American stars in the industry.
Goldberg won a Bay Area Theatre Award for her portrayal of Comedienne Moms Mabley in a one-woman show during her time in San Francisco. Goldberg considers this period as one of the most crucial times of her life.
She returned to New York City shortly after winning this prize, where she starred in the hugely famous "The Spook Show" in 1983. "The Spook Show" proved to be one of the most successful ventures of her career.
Her original comedy material was featured in the one-woman Off-Broadway play, which addressed the topic of race in America with certain profundity, flair, and wit.
"The Spook Show" was adapted to a Broadway stage by director Mike Nichols in 1984. Additionally, Goldberg earned a Grammy Award for Best Comedy Album in 1985 for the famous recording of skits from the show.
She attracted the attention of Hollywood insiders as a result of her growing popularity. Goldberg was cast as the leading female role in Steven Spielberg's famous 1985 production of "The Color Purple," adapted from Alice Walker's novel, another major moment for her career.
AWARDS AND MORE WINS
"The Color Purple" received ten Academy Award nominations and five Golden Globe nominations. Goldberg was nominated for an Academy Award and won her first Golden Globe Award for Best Actress.
In 1992, Goldberg debuted her talk show, "The Whoopi Goldberg Show." The show featured Goldberg in one-on-one interviews with key political and Hollywood personalities. It ran for 200 episodes until it was discontinued because of low ratings in 1993.
Goldberg was the first woman to host the Academy Awards three times, in 1994, 1996, and 1999. She also co-hosted "Comic Relief," a live exhibition of big-name comedians that collected money for the homeless, starting in 1986.
For her involvement in the seven live showcases, she received a special Emmy in 1997. Despite these great achievements, Goldberg's personal life was often filled with ups and downs. The actress claimed to have dedicated ten years of her life to marrying men she never loved.
MEET HER HUSBANDS
Goldberg's fans are usually surprised to find out that the TV legend walked down the aisle, not once but thrice. Goldberg loves to keep her life away from the spotlight, which is why little is known about her marriages to her three husbands, Alvin Martin, David Claessen, and Lyle Trachtenberg.
According to Goldberg, she never really experienced the emotions that came with being in love. She confessed that it took her some time to realize that being married was never her thing.
Goldberg first walked down in the aisle in 1973 to Alvin Martin, her former drug counselor. The union made her a mom and was also the longest of all her three marriages.
The actress was 18-years-old when she welcomed her only daughter, Alex. However, the award-winning show host and Martin decided to part ways after six years together.
Goldberg walked down the aisle for the second time with Cinematographer David Claessen in 1986, years after parting ways with her first husband. Before calling it quits in 1988, the couple had only been married for two years and had no children together.
In 1994, Goldberg espoused Actor and ITSE Union Organizer Lyle Trachtenberg in her final shot at marriage. The couple didn't have any children and were only married for a year before drawing up the curtain in 1995.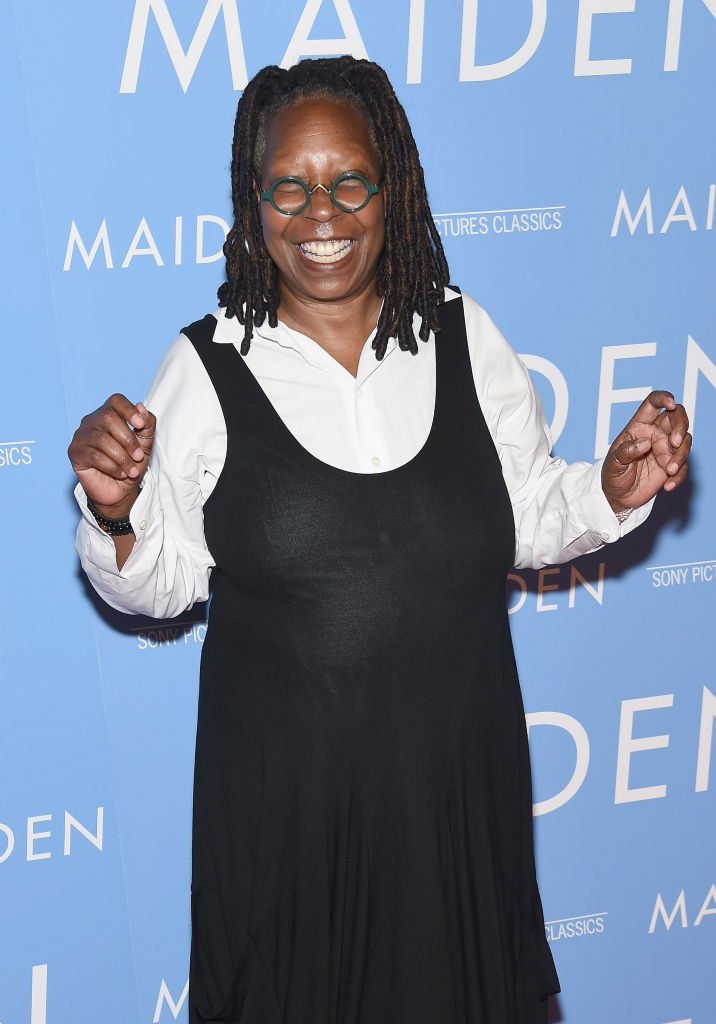 Whoopi Goldberg at Landmark Theatre on June 25, 2019 | Photo: Getty Images
SHE NEVER REALLY LOVED THEM
Following her failed marriages, Goldberg believes she is to blame for their lack of success. According to reports, the actress explained that she was never in love with her spouses and never committed to making it work.
Goldberg also claimed that she loves to live alone and does not enjoy sharing details of her life with others or being responsible for their happiness. After realizing that marriage was not for her, she decided to back off.
Since she stayed off marriage, Goldberg has not abandoned the dating market and once admitted to dating a younger man, which she said is tiring. For now, her only focus is being a sweet granny to her grandkids and enjoying time with her family.
Please fill in your e-mail so we can share with you our top stories!